A common thought about games is that a lot of them have started to launch terribly, and while there's some truth to that, the fact is that games these days have more opportunity to be patched and updated post-launch. Regardless of how badly a game launches, there's always a chance to reverse a game's fortunes, and there's plenty of examples out there of games that have turned it around.
For this list, it's not that the game's were bad in the first instance, but after certain patches, updates or a change in the game's direction, it led to some newfound success. Here's 10 examples of games that have managed to become incredibly successful, in spite of the game's rocky launch.
1. Sea Of Thieves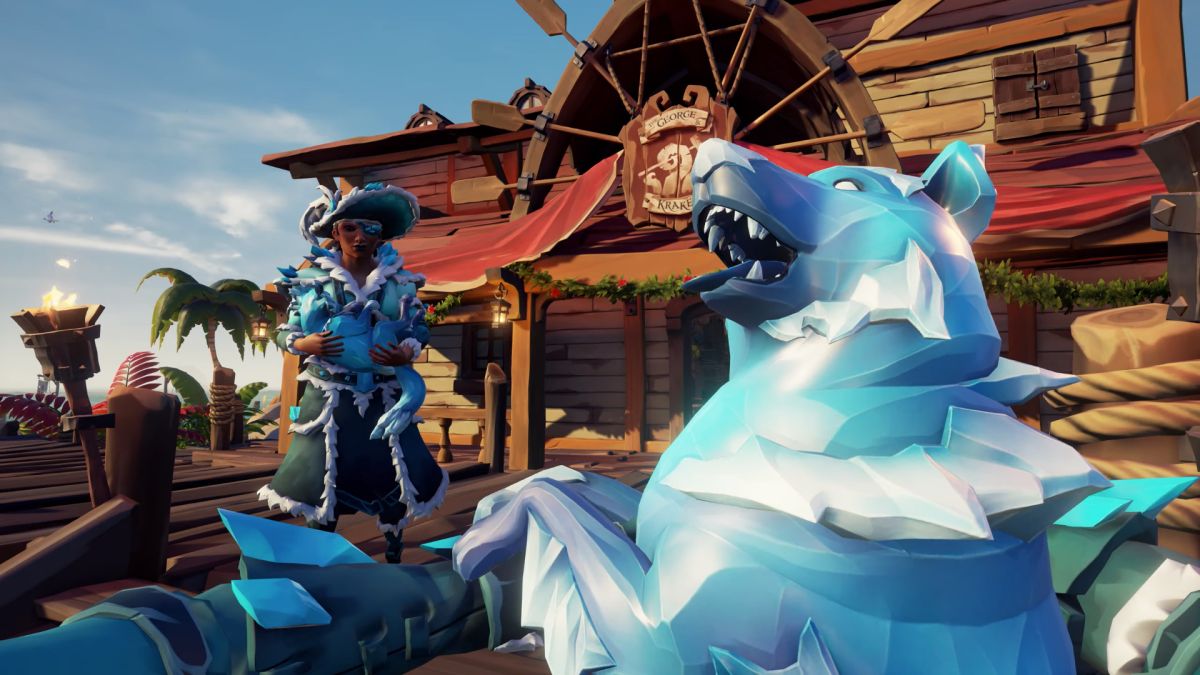 Developer: Rare
Publisher: Xbox Game Studios
Platform(s): PC, Xbox Series X | S, Xbox One
Rare's pirate simulator Sea of Thieves launched with a lot of promise, allowing players to team up and sail the seven seas as part of a crew of rogue pirates looking for treasure. When the game launched in early 2018, players were quickly enamoured with Sea of Thieves' approach to open world multiplayer and emergent gameplay, but very quickly, there was a sense of "is that it?" A lack of launch content put some players off the game entirely.
Since launch, Rare have been hard at work trying to make Sea of Thieves an endlessly replayable experience for you and your friends, and for the most part, they've been successful. A series of free content updates, and the introduction of seasons, has ensured new activities and ways to, are always in the pipeline. I mean, they even teamed up with Pirates of the Carribean for an expansion, so that's pretty cool.
2. No Man's Sky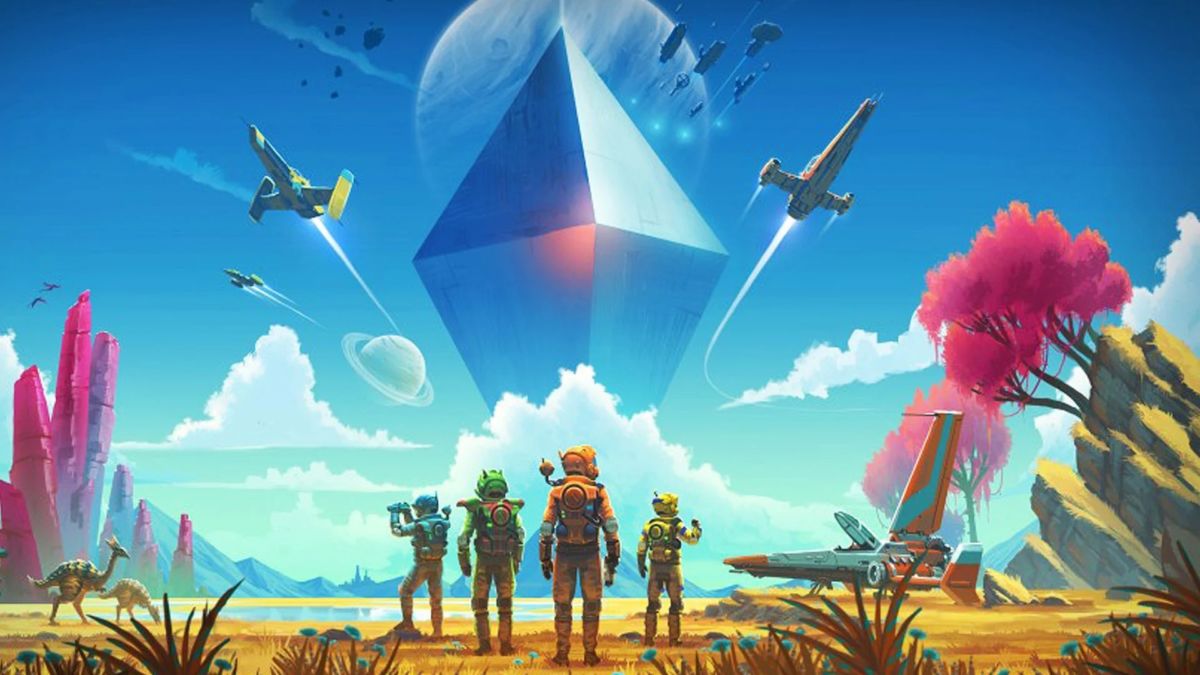 Developer: Hello Games
Publisher: Hello Games
Platform(s): PC, PS5, PS4, Xbox Series X | S, Xbox One
When you read the headline, you probably could have guessed that No Man's Sky would feature in some capacity. The space exploration sim from Hello Games, No Man's Sky launched in 2016 with a large majority of its promised features absent from the "finished product". The vision of a diverse universe to explore was met with a product that most decried as lacklustre. Advertising Standards even launched an investigation into No Man's Sky post-launch.
Hello Games could have easily turned around and ditched No Man's Sky and moved on to another project, but to their credit, they've been working on free updates for the game ever since, adding a lot of the key promised features that fans have been expecting since before launch. There's even a proper multiplayer mode and VR support, which is pretty sweet. Now, No Man's Sky is in the best shape it's ever been in, and it's only going to get better from here.
3. Final Fantasy XIV
Developer: Square Enix
Publisher: Square Enix
Platform(s): PC (original version never made it to PlayStation)
You wouldn't think that Final Fantasy XIV would've had such a disastrous launch, considering how popular the MMO has become in recent years, but that's because the version of FF 14 people are playing right now is a completely different version of the game than the one that was initially launched. Allow me to explain.
Final Fantasy XIV originally launched on PC in 2010, but was critically panned for its gameplay and features, so much so that the game was canned two years later. Square Enix refused to give up on the game though, launching FF 14: A Realm Reborn in 2013. The relaunch was so popular that Square had to remove the game from sale digitally for a brief time, and the game has gone on to become one of the greatest MMOs ever made.
4. Rainbow Six Siege
Developer: Ubisoft
Publisher: Ubisoft
Platform(s): PC, PS5, PS4, Xbox Series X | S, Xbox One
Siege was never necessarily a bad game. When it launched in late-2015, it managed to capture the imagination of plenty of competitive shooter fans, but with just a handful of characters at launch and sub-par single player and co-op modes, it meant that the game's playerbase took a significant hit early on.
A steady supply of content updates like new characters and maps ensured there were reasons to keep playing the game, but Siege's fortunes really began to improve after the 3 month long Operation Health, which saw the development team suspend content updates to work on improving the overall structure of the game.
While still a bit of a niche shooter compared to other multiplayer games, Siege is still doing incredibly well to this day. There's even a co-op focused spin-off, Extraction, set to launch later this year.
5. Star Wars: Battlefront 2
Developer: DICE
Publisher: EA
Platform(s): PC, PS4, Xbox One
Oh boy, we're dragging this one back up. Star Wars: Battlefront 2 was already launching into a wave of skepticism after the less than well received previous game. EA and DICE's take on the beloved series, while incredibly fun, didn't set the world alight, but Battlefront 2 drew attention for all the wrong reasons. Unlocking characters and skills from the game's loot boxes was a hair-brained decision that everyone considered to be awful.
Somehow though, DICE and EA managed to turn the ship around, correcting the issues with the game's microtransactions and introducing a steady supply of new content and updates that bolstered the enjoyment of the entire community. In fact, when it was announced in 2020 that development on Battlefront 2 had ceased so DICE could work on the then unannounced Battlefield 2042, a Change.org petition asked for EA and DICE to continue supporting Battlefront 2.
That's one hell of a turnaround.
6. Street Fighter V
Developer: Capcom
Publisher: Capcom
Platform(s): PC, PS4
The Street Fighter series is often what most people think of whenever you hear the term "fighting games", and Street Fighter V was set to shepherd the next evolution of fighting games for years to come. As a game, SF V is pretty fun, but there were a host of issues that prevented Street Fighter V from being a great success at launch, and for a while afterwards too. The lack of single-player options plus some online issues hampered the game's reputation.
Capcom have been hard at work righting the ship though, with the fifth and final season of content proving that a steady stream of updates can often work wonders in reversing a game's fortunes. Adding a story mode also helped, but the budget packages of Arcade and Champion Edition helped market the total Street Fighter V package to new and lapsed players in an effective way.
7. Fallout 76
Developer: Bethesda
Publisher: Bethesda
Platform(s): PC, PS4, Xbox One
If any idea was as ill-conceived as Fallout 76, I've yet to hear it. The decision to take a single-player RPG and make it into a multiplayer game is one that naturally was going to lead to some teething problems. To say Fallout 76 suffered from teething problems would be an understatement. Never mind any issues with the game itself, even collector's items led to waves of disappointment for Fallout fans.
Still, Bethesda have worked tirelessly to ensure that the game is in a stronger place than ever, and the results have been pretty astounding. A series of content updates that added features that ideally should have been in the game in the first place have given Fallout 76 players some much needed reasoning to actually play the game.
8. Halo: The Master Chief Collection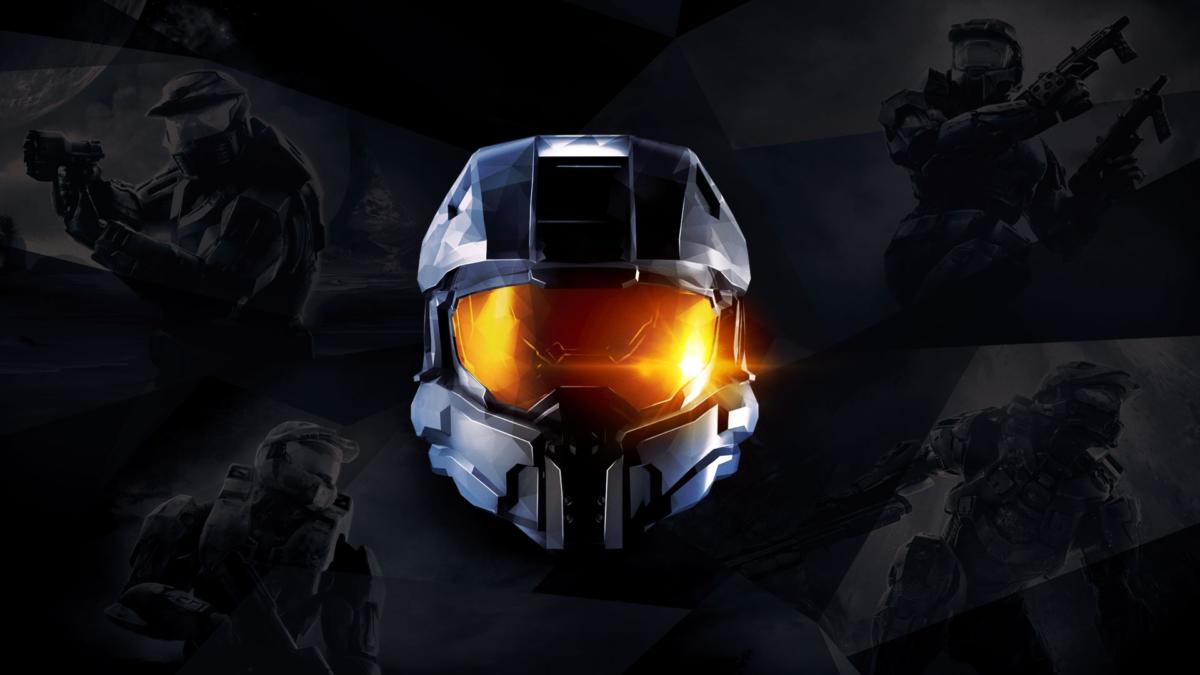 Developer: 343 Industries
Publisher: Xbox Game Studios
Platform(s): PC, Xbox Series X | S, Xbox One
A collection celebrating the best of the Halo series should have been a surefire win, right? Just bundle some fantastic games together in one package, allow for online multiplayer and co-op support and just call it a day. Unfortunately, Halo: The Master Chief Collection was anything but a simple win for 343 Industries, as players were met with a series of matchmaking issues and overall problems that plagued the overall experience at launch.
343 Industries set to work repairing the damaged reputation of The Master Chief Collection, spending months fixing the issues plaguing the game's matchmaking. Updates have also seen Halo 3: ODST and Halo: Reach added to the game, along with a PC release that included cross-play, and seasons which have added reams of cosmetic items to personalise your characters. Sure, the PC release was also a bit of a mess at first, but there you go.
9. Rust
Developer: Facepunch
Publisher: Facepunch
Platform(s): PC, PS4, Xbox One
The early to mid-2010s were dominated by survival games like ARK and DayZ, so it's not too much of a surprise to learn that Rust wasn't quite the world conquering juggernaut that it became more recently. In those early days, Rust was quite a barebones experience that relied on the interaction with other players in order to be truly enjoyable. It also borrowed pretty heavily from the DayZ experience by including zombie enemies and allowing players to be dicks to each other. There was potential, but it wasn't all there yet.
Over the years, the developers have introduced hundreds of improvements and quality of life updates that have turned Rust into one of the most talked about games of the past few years. The spate of Twitch streamers flocking to the game for a while also helped, with the game hitting a peak concurrent player count in February 2021 of 245K players on Steam.
While the recent console release didn't launch up to the standards as the current PC build, the success of the PC version suggests that console owners should be in safe hands.
10. Fortnite
Developer: Epic Games
Publisher: Epic Games
Platform(s): PC, PS5, PS4, Xbox Series X | S, Xbox One, Switch, Android
Sometimes, success comes from doing a literal u-turn, which is exactly the situation that Fortnite found itself in. For years, Fortnite was hyped as a four player co-op horde survival game with base building mechanics, perhaps inspired in some way by the juggernaut that is Minecraft. Then, the game finally launched in 2017 to more of a whimper than a bang, leaving the future of the game uncertain. It's hard to imagine a time now where Fortnite's future isn't secure.
Alongside Fortnite came the rise of battle royales, particularly thanks to PUBG, but no game had truly pushed the genre to the masses across PC and consoles. Fortnite did just that, with its free-to-play battle royale offering launching just a couple of months after the main game. Now, battle royale is the main game, with the original version of Fortnite, Save The World, having been killed off. All that hard work and effort was sacrificed on the pyre so we can watch Thanos dab.
Time well spent, I guess.
READ MORE: The Best Post-Apocalyptic Games You Should Play
Some of the coverage you find on Cultured Vultures contains affiliate links, which provide us with small commissions based on purchases made from visiting our site. We cover gaming news, movie reviews, wrestling and much more.