There are few pleasures in gaming more delightful than mucking about in an open world sandbox, where the limits of what you can accomplish are often just your imagination. With plenty of the best open world Xbox One games available to play right now, it can be hard to know which ones are the best, but luckily your friends here at Cultured Vultures have you covered.
Naturally, there's a few ground rules when it comes to collating all these games. Firstly, we're ranking them, because who doesn't love a bit of spice? Secondly, we're operating a one game per franchise rule here, just to ensure some variety in the list, but feel free to substitute your preferred game instead. We won't tell anyone. And we're also including backwards compatible games, because the classics still have a lot to offer.
With that said, here's our picks for the 25 best Xbox One open world games. Bear in mind that all of these games will also work on Xbox Series X | S thanks to backwards compatibility. Want next-gen open world games? We have you covered.
The Best Xbox One Open World Games
25. Prototype
Developer: Radical
Publisher: Activision
Single/multiplayer: Single Player
When it comes to super-powered sandboxes on the Xbox One, there's two main choices (three if you count Saints Row 4, but we'll get to that series in a bit): Crackdown or Prototype. While Crackdown's exploration focus and combat are worthy of merit, sometimes it's just more fun to be a bit of a bad boy, and Prototype fills that hole brilliantly.
As the conduit for a dangerous mutagenic virus, you have the powers and abilities to turn New York City into your own personal playground, whether that's by imitating an old lady and roundhouse kicking people, or by calling in air strikes on military bases. There's also that little ability to turn your arms into giant blades. That's pretty cool too.
24. Riders Republic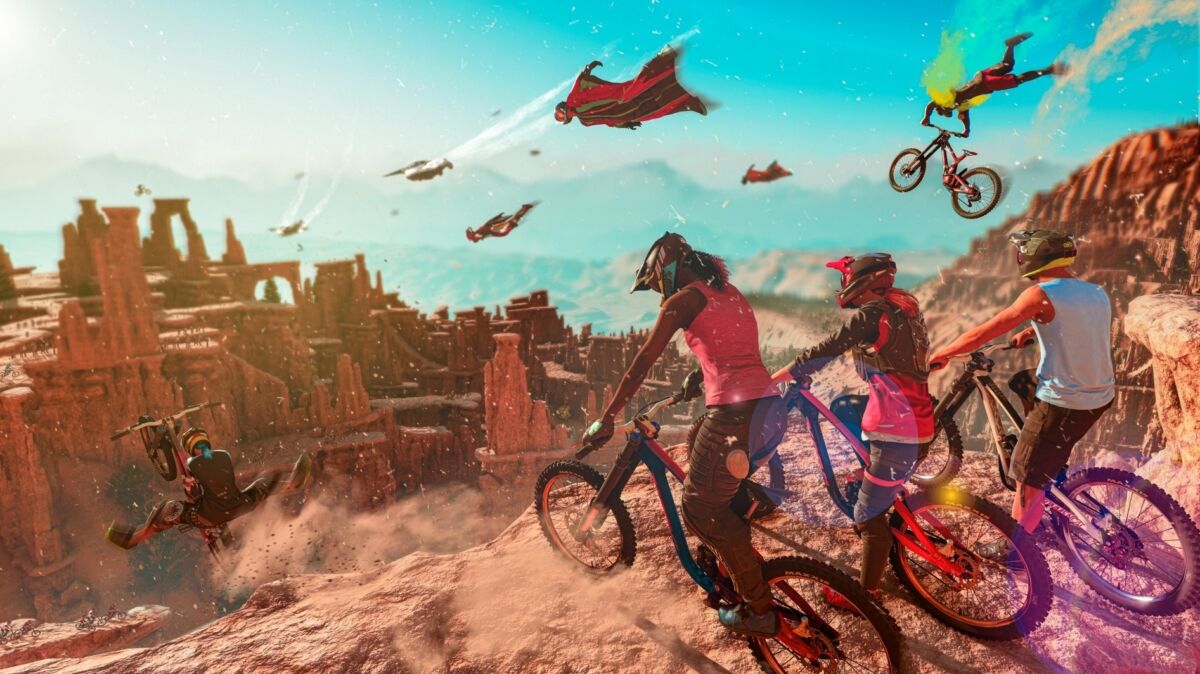 Developer: Ubisoft
Publisher: Ubisoft
Single/multiplayer: Both
Admittedly, Riders Republic might be the game on this list that'll truly test your resolve, but not because it's difficult. Sure, some of the races can be quite hard once you start playing on the higher difficulty settings, though it's your ability to stomach cringey faux-zoomer dialogue that'll prove to be your biggest test.
Awful dialogue aside, Riders Republic is a genuinely enjoyable playground for sports about going downhill fast. Whether its bikes, skis, snowboards or wingsuits, Riders Republic has a little bit of something for everyone, and the massive open world is just begging to be explored. Being able to use a rocket-powered jetpack to do so is one of the most liberating ways to traverse an open world in recent memory.
23. Cyberpunk 2077
Developer: CD Projekt Red
Publisher: CD Projekt Red
Single/multiplayer: Single Player
While the game's glitchy status at launch and even now means that it's hard to give Cyberpunk 2077 a higher place on this list, there's a undeniable charm to the world of Night City. It's a place begging to be explored, with corruption, crime and overpowered dildos to find in every corner.
As V, you'll navigate through the various corporations and criminal elements of Night City, attempting to resolve a huge conspiracy while dealing with a voice in your head that sounds (and looks) a lot like Keanu Reeves. While it might not have been the world beater that was promised, there's hours of fun to be had in Cyberpunk 2077, especially after all of the many, many bug fixes.
22. No Man's Sky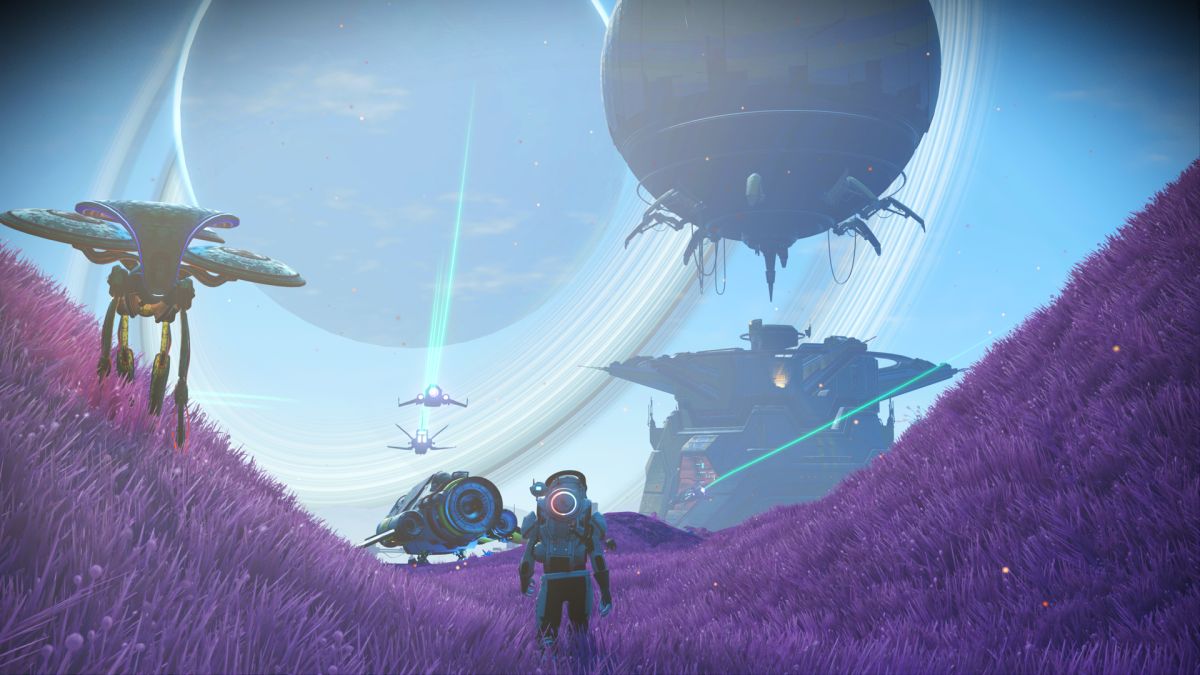 Developer: Hello Games
Publisher: Hello Games
Single/multiplayer: Both
Why settle for just one open world when you can have an entire universe to explore? That's the premise for No Man's Sky, which sees players wandering through a strange and exotic space filled with unique planets, creatures and locations to discover. Best of all, you can explore all this either by yourself or with a group of friends.
No Man's Sky has been updated and improved over the years to include a host of new features, including not just the enhanced multiplayer component, but the ability to establish bases, own pets and engage in missions where you loot derelict spaceships. There's a lot to do in No Man's Sky, which is why it's one of the best open world games on Xbox One.
21. Burnout Paradise Remastered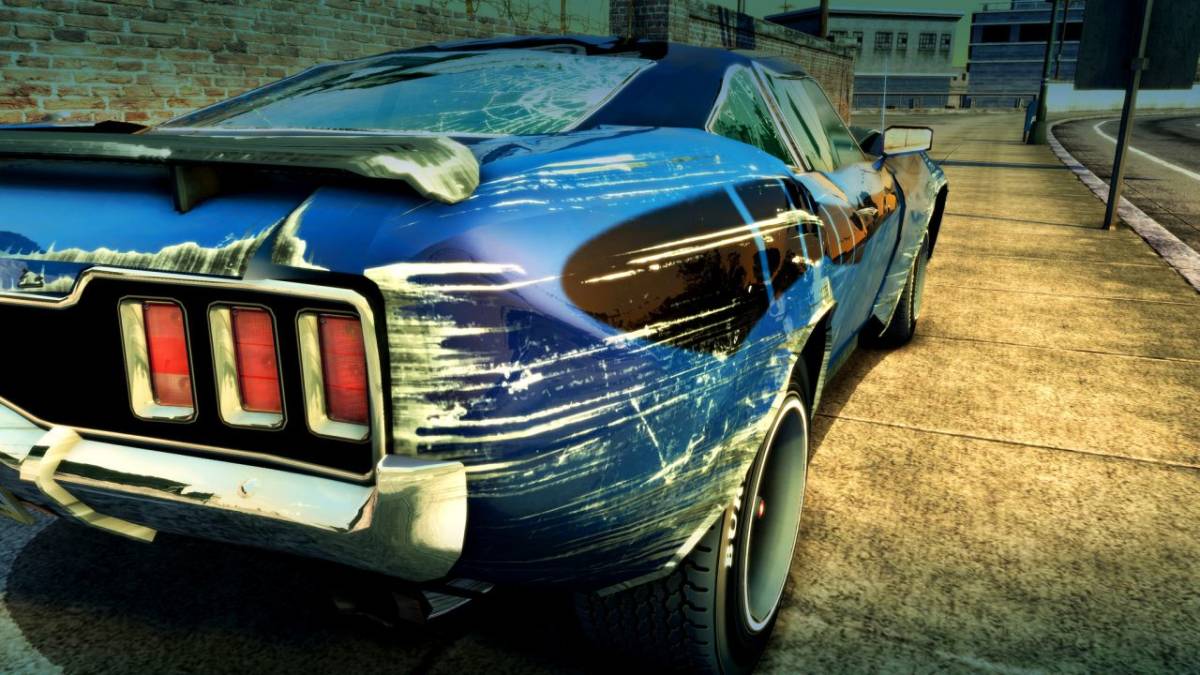 Developer: Criterion, Stellar Entertainment
Publisher: EA
Single/multiplayer: Both
We've waxed lyrical in the past about the virtues of Burnout Paradise on this fine website, and rightly so. Not only is it a brilliant racing game, but it's a fantastic open world game to boot. It takes development skill to balance superlative arcade racing with an open world that begs to be explored.
Taking place in Paradise City, players can find something to do on every single street, whether that's an event at every intersection, smashable gates and billboards that can be found on every street corner, or online challenges that require you to team up with other players to complete. It's utterly enjoyable, even after a decade.
20. Dragon Age: Inquisition
Developer: Bioware
Publisher: EA
Single/multiplayer: Single Player
Bioware's brilliant fantasy RPG, Dragon Age: Inquisition offers plenty of action for all kinds of players, whether that action is fighting in the streets or passionately hugging in the sheets. DA: Inquisition allows players to become the fantasy hero of their dreams, or the insufferable dick of someone else's nightmares. You got to love player choice.
As the Inquisitor, it's your responsibility to try and close a mysterious tear called the Breach that threatens all life on Thedas. Of course, in order to do this, you'll have to get distracted by countless side quests and potential romantic relations. If nothing else, it'll keep you occupied for hundreds of hours, so that's something.
19. Watch Dogs 2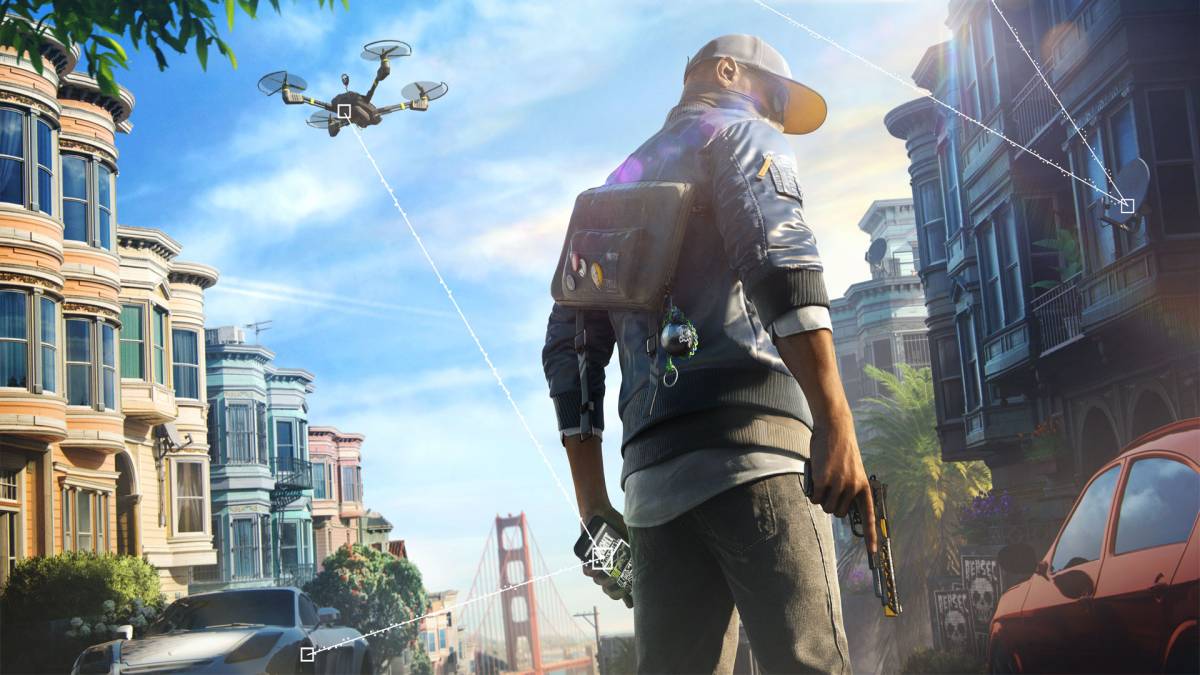 Developer: Ubisoft Montreal
Publisher: Ubisoft
Single/multiplayer: Both
If Ubisoft are good at anything, it's creating open worlds. Sure, some of them might be filled with map-unlocking towers and weird collectibles, but they're brilliant sandboxes all the same. Expect to see a few of them make some appearances on this list, but for now, let's talk about Watch Dogs 2, a fantastic open world hack-a-thon that improves on the first game in a number of ways.
While the first Watch Dogs had the weight of an impressive E3 showcase tied around its neck, dragging down a final product that couldn't meet the hype, Watch Dogs 2 worked on improving the core experience in a number of ways. There's more items to hack and interact with, more varied mission types and just a generally more fun vibe than the first game's incredibly serious tone. It's well worth checking out.
18. Far Cry 3 Classic Edition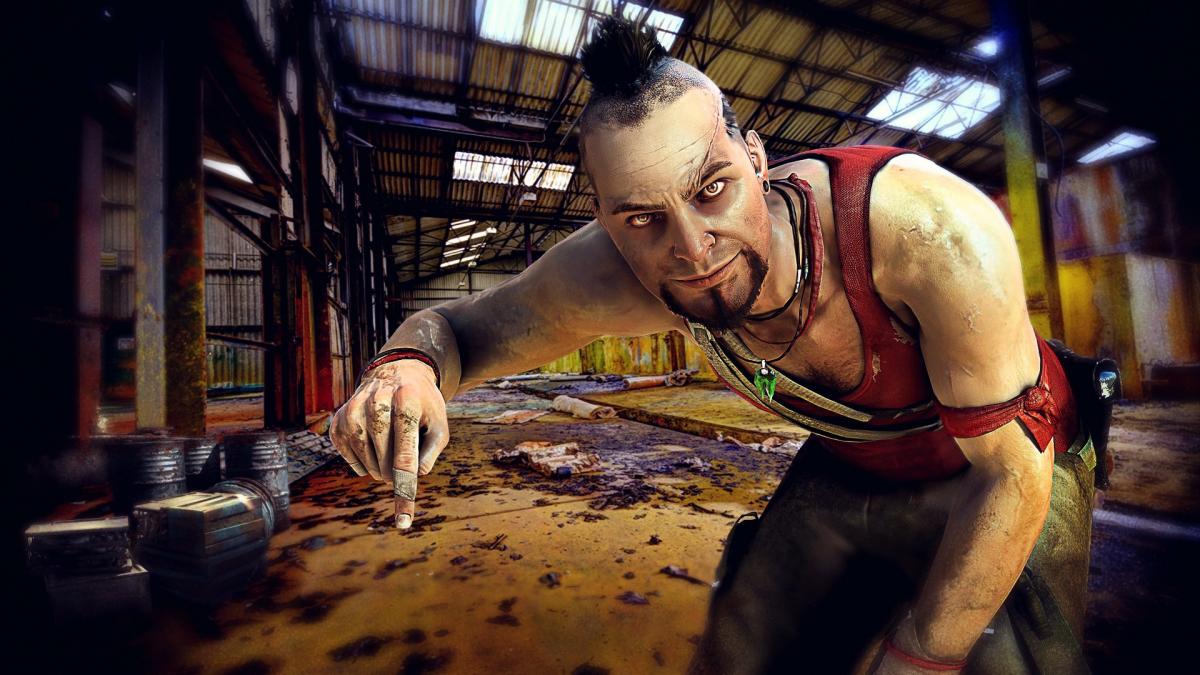 Developer: Ubisoft
Publisher: Ubisoft
Single/multiplayer: Single Player
You can argue as much as you like about which Far Cry game is the best, or which one offers the best open world, but for our money, you can't get much better than Far Cry 3. It was the entry that defined the series going forward, with subsequent games trying their hardest to emulate the same formula of sandbox shenanigans with charismatic villains.
Far Cry 3's storyline and characters elevate it above many open world games on the market, but it's the core gameplay that makes it such a standout title. The third entry perfected the open-ended approach to taking down encampments, allowing for methods such as stealth, subterfuge, animal ambushes and all-out carnage.
17. Sea of Thieves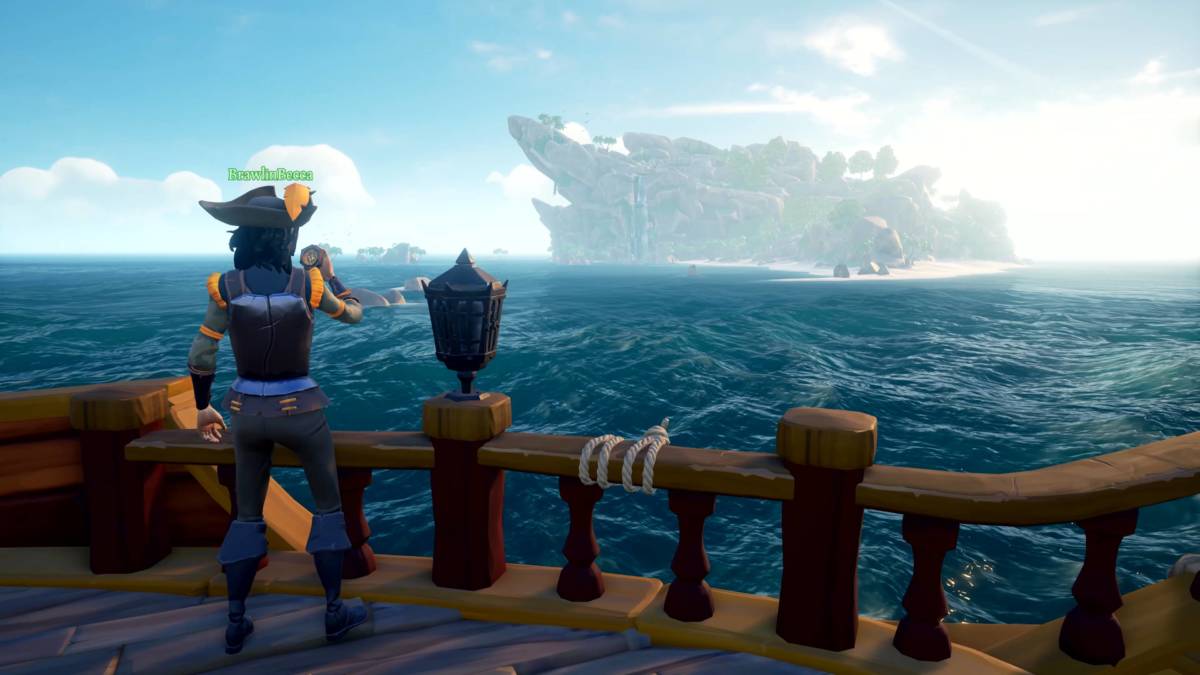 Developer: Rare
Publisher: Xbox Game Studios
Single/multiplayer: Multiplayer
There are few things more open in the world than the open ocean, so it makes sense that Sea of Thieves would end up on this list. Rare's pirate simulator, Sea of Thieves lets up to four players team up to try and tame the high seas, come hell or high water. Well, come skeleton armies or high water, anyway.
With a host of content updates since the game's launch, adding more structured missions and activities for your friends to undertake, Sea of Thieves is a more well-rounded experience now. Still, there's no thrill like charging headlong into battle against another pirate crew only for both ships to end up sinking, scuppering both your plans.
16. Halo Infinite
Developer: 343 Industries
Publisher: Xbox Game Studios
Single/multiplayer: Single Player (though co-op is coming)
The decision to take the Halo series into the open world genre felt like it was a long time coming. The series has always thrived in the chaos that comes with its expansive battlefields, so opening that up to an entire open world filled with aliens, bases and objectives is the next natural step for the series, and it paid off in a big way.
While Halo Infinite's open world isn't the biggest or the most densely packed you've ever seen, 343 Industries does an excellent job at ensuring the player has plenty to discover, and all the tools you'd need to make that discovery fun. Seriously, Halo Infinite wouldn't be half as fun without that Grappleshot.
15. Metal Gear Solid V: The Phantom Pain
Developer: Kojima Productions
Publisher: Konami
Single/multiplayer: Single Player (the online mode was crap)
Is it just us who still thinks it's a little bit odd for a series known for traditional stealth games to drop a title that could be considered a brilliant open world title? In fairness, Metal Gear Solid V: The Phantom Pain is a huge departure from the series as a whole, dropping scripted stealth sequences and infiltrations for more open-ended exploration, allowing you to approach situations in a variety of ways.
With a wide array of gadgets, weapons and other tools to utilise, Metal Gear Solid V is a wonderful open world experience, and we're not just saying that because Snake has a rocket arm that you can pilot to knock people out. It certainly adds to the game's value, but it's not the only reason.
14. Just Cause 4
Developer: Avalanche Studios
Publisher: Square Enix
Single/multiplayer: Single Player
If open world games can be described as sandbox games, Just Cause 3 is the product of throwing a grenade into a sandbox and seeing what happens. The series started out as a late sixth generation/early seventh generation title with ambition that exceeded then-current console capabilities. Future instalments have allowed for the hardware to catch up, culminating in the most recent entry Just Cause 4.
As Rico Rodriguez, it's on you to enter countries run by hostile dictators and overthrow their government by any means necessary. Those means could include taking out vital points of interest, like supply depots and fueling stations, or it could be by grappling a guard to the back of a jet and watching him flail around while you break the sound barrier.
13. Minecraft
Developer: Mojang, 4J Studios
Publisher: Xbox Game Studios
Single/multiplayer: Both
For some, open world games are at their best when they introduce elements of survival and crafting into the mix, and for that, there's no game better than Minecraft. The block based sensation that's still drawing in millions of players, Minecraft is an institution at this point, and is one of the best open world games on the Xbox, or any other platform.
In order to survive, you'll need to acquire resources and create shelter, tools and weapons to deal with the hordes of monsters roaming the landscape. Crafting tools allows you to grab more valuable resources to create more effective tools, and so on and so on until you realise you've spent 50 hours gathering enough cobblestone to make a giant statue of The Doomslayer. Time well spent, I'd say.
12. Assassin's Creed Odyssey
Developer: Ubisoft
Publisher: Ubisoft
Single/multiplayer: Single Player
The Assassin's Creed games are a brilliant way of exploring a massive open world while also experiencing a slice of history. While the previous games are more focused on combat, Origins and, arguably the series pinnacle, Odyssey, feature expansive maps filled with quests, NPCs to talk to and history to discover.
In Assassin's Creed Odyssey, you play as either Kassandra and Alexios as you wander around Ancient Greece, fighting and romancing your way through the world. Even without the expansive DLC, Odyssey has enough content to keep you going for hundreds of hours, and at least one of them will be spent climbing a huge statue's penis.
11. Saints Row: The Third – Remastered
Developer: Volition
Publisher: Deep Silver
Single/multiplayer: Both
When it comes to zany open world experiences, you can't get much more maniacal than the Saints Row series. While it might have spawned as a GTA clone of sorts, with the first two games playing a little more like your generic crime sandboxes, Saints Row: The Third was a bold step out from the shadow of a genre goliath.
Saints Row: The Third is an erratic game, with each mission and activity seemingly offering something new. Within the space of half an hour, you could go from committing insurance fraud, fighting off zombies and punching cops in the crotch. The game moves at a breakneck pace, but it makes for an incredibly enjoyable game, arguably the best in the series. Saints Row 4 went a little bit too "out there" at times.
10. Forza Horizon 5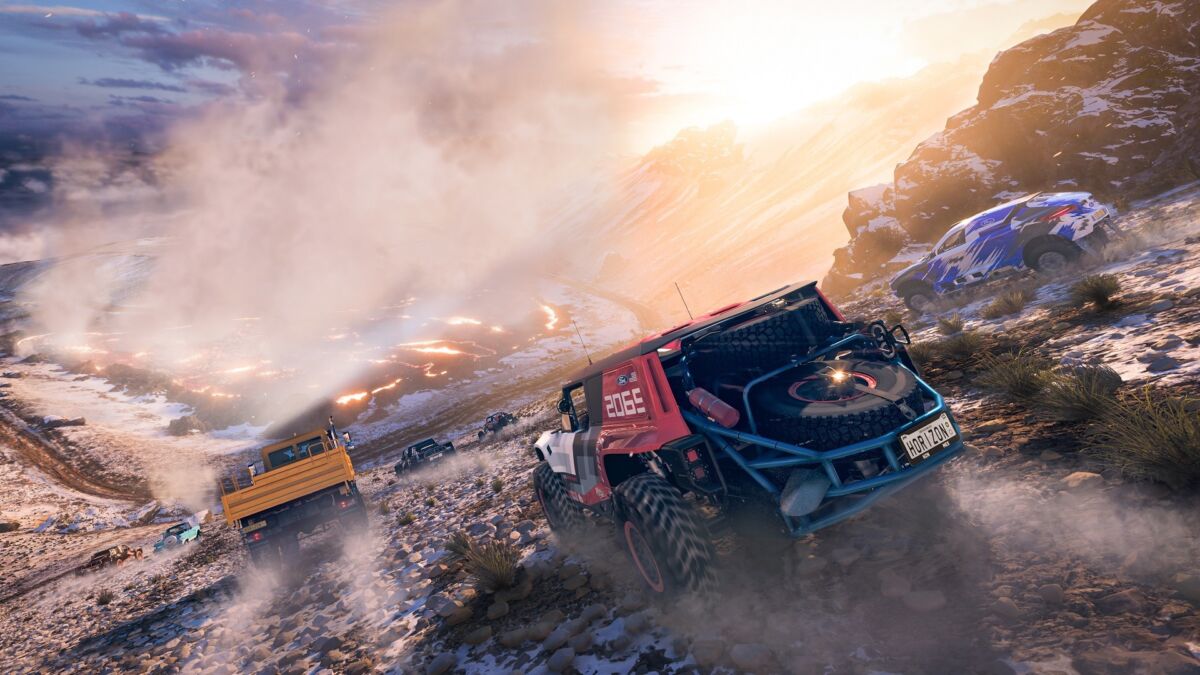 Developer: Playground Games, Turn 10 Studios
Publisher: Xbox Game Studios
Single/multiplayer: Both
You'd think that racing games and open worlds would be something of a match made in hell, but there's two on this list and if Need For Speed Underground 2 was available on the Xbox One, there'd be three. Anyway, Forza Horizon 5 is not only a brilliant racing game, but a fantastic open world game too.
While Forza Horizon 4 took place in the UK, Horizon 5 moves the series to Mexico, introducing a host of varied biomes and chances for exploration, and the series is all the better for it. With more content at launch than ever, including FH4 features like The Eliminator and Super7, along with the expanded ability to create your own races and events, Forza Horizon 5 is the most complete racing game package yet.
9. The Elder Scrolls V: Skyrim Special Edition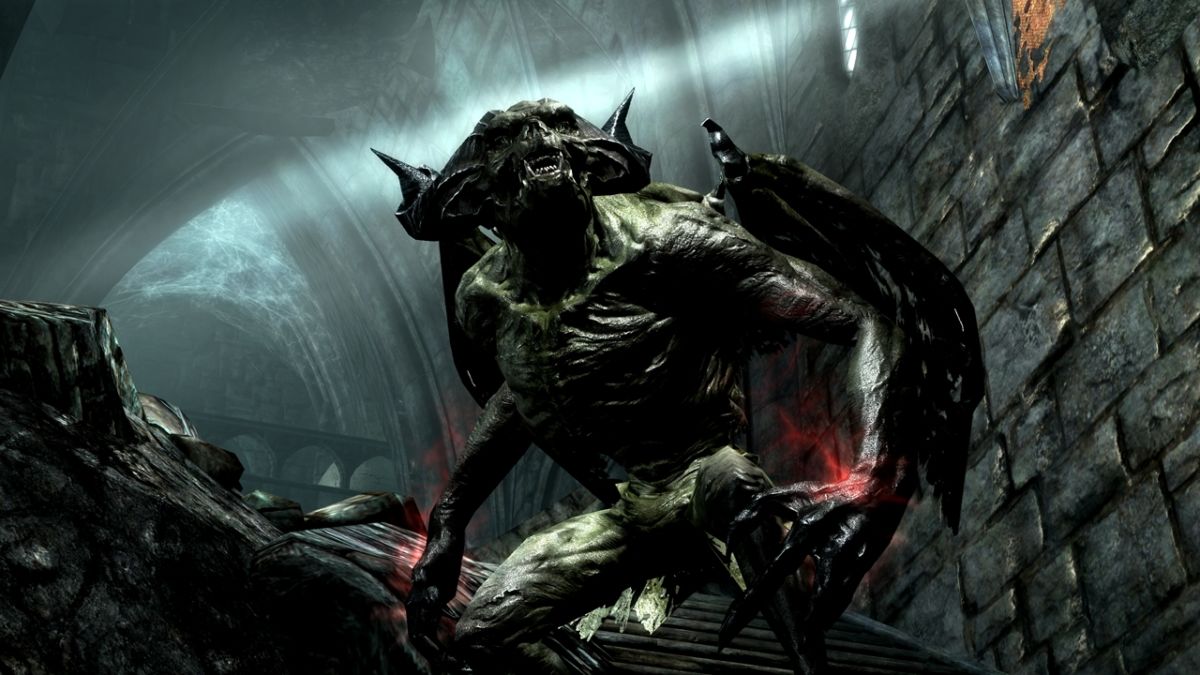 Developer: Bethesda
Publisher: Bethesda
Single/multiplayer: Single Player
While we wait for Todd Howard to drunkenly stumble out to declare that Skyrim will be ported to the Xbox Series X and PS5, we may as well take some time celebrating the fact that it's one of the best open world games ever made. The Elder Scrolls series has always been popular, but Skyrim could easily be considered a cultural touchstone.
In The Elder Scrolls V: Skyrim, you control the Dragonborn, a prophesied hero who will save the land from a terrifying resurgence of dragons. That's the theory, anyway. In practice, you'll get distracted joining the various guilds, or by leading people up the mountains before "Fus Ro Dah'ing" them off a ledge. It never gets old.
8. Dying Light 2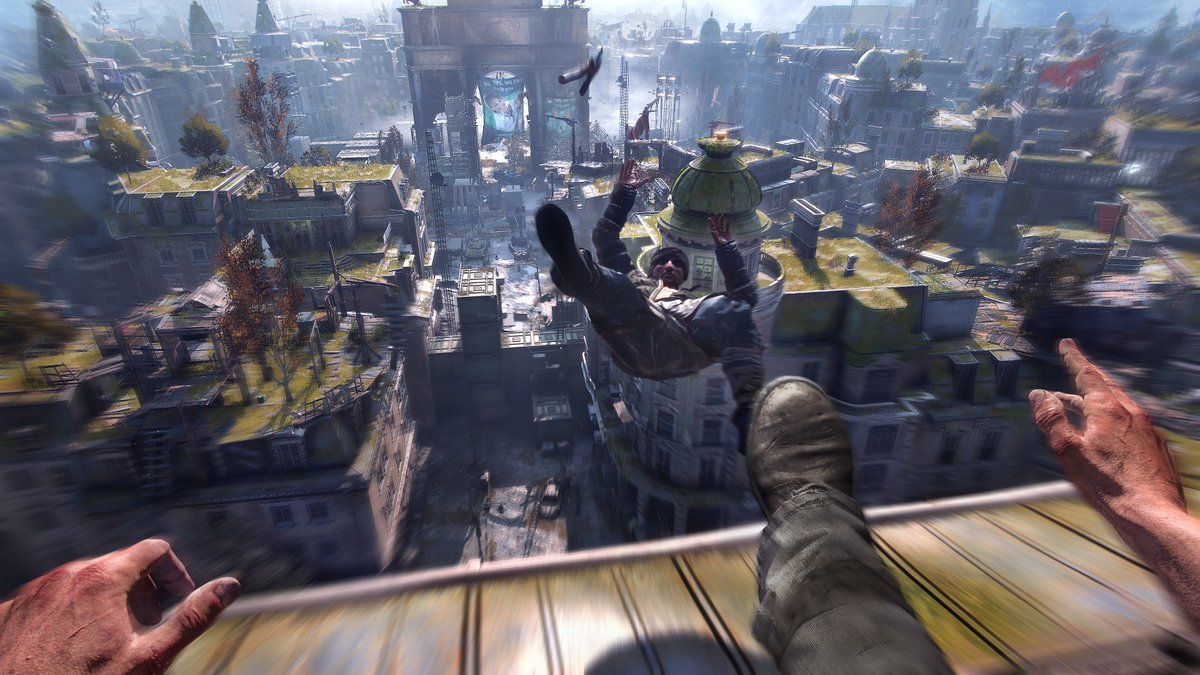 Developer: Techland
Publisher: Techland
Single/multiplayer: Both
Depending on your opinions, the presence of zombies in your open world games is either a benefit or a detriment, so if you're in the former camp, Dying Light 2 is just the game for you. With support for up to four players, you can roam around the city of Villedor, slicing up zombies to your heart's content. Well, until the sun goes down anyway. That's when things get a bit more dicey for you.
While the idea of battering zombies with your mates is tantalising enough on its own, Dying Light 2 comes into its own with how you can interact with the open world, as its parkour elements rival that of Mirror's Edge. Players can scale rooftops to escape from the zombies hordes, and the grappling hook is one of the most fun traversal tools in gaming.
7. Bully: Scholarship Edition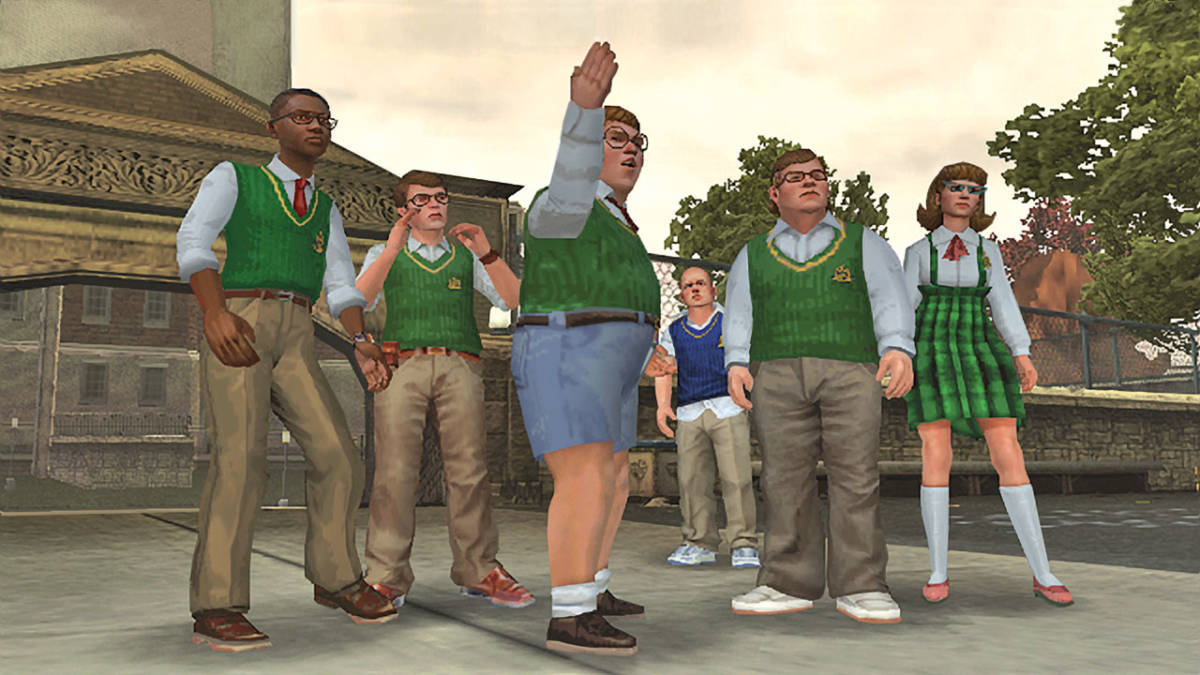 Developer: Rockstar
Publisher: Rockstar
Single/multiplayer: Both (multiplayer for minigames)
Most third or first person open world games are usually tied to a storyline with high stakes and plenty of action, so sometimes it's nice to play an open world game that follows the same gameplay tropes, but is much more innocent in its approach. Bully: Scholarship Edition is that game, and it still holds up as one of Rockstar's finest games.
Taking place in and around a high school, you control Jimmy Hopkins as he attempts to navigate the various social circles that occupy Bullworth Academy. You can either get your head down, taking part in classes to try and improve your skills, or you could start stuffing everyone into bins and lockers. Both are equally valid.
Let's get a new game.
6. Yakuza 0
Developer: Ryu Ga Gotoku Studio
Publisher: SEGA
Single/multiplayer: Both (multiplayer for minigames)
Yakuza 0's open world might be a bit smaller than most. In fact, it's arguably the smallest on this list, but it's one of the most uniquely engaging worlds to explore, ever. Whether that's due to the constant distractions, the life-like depiction of Japanese culture or the hapless goons waiting on every street for you to batter, Yakuza 0 is a wonderful open world game.
Despite the fictional locations of Kamurocho and Sotenbori being a couple of city blocks in size, they're positively crammed with content. From restaurants and bars to underground fight clubs, arcades and a manageable nightclub, there's so much to discover in Yakuza 0, and that's before you take on the 100 substories.
5. Grand Theft Auto V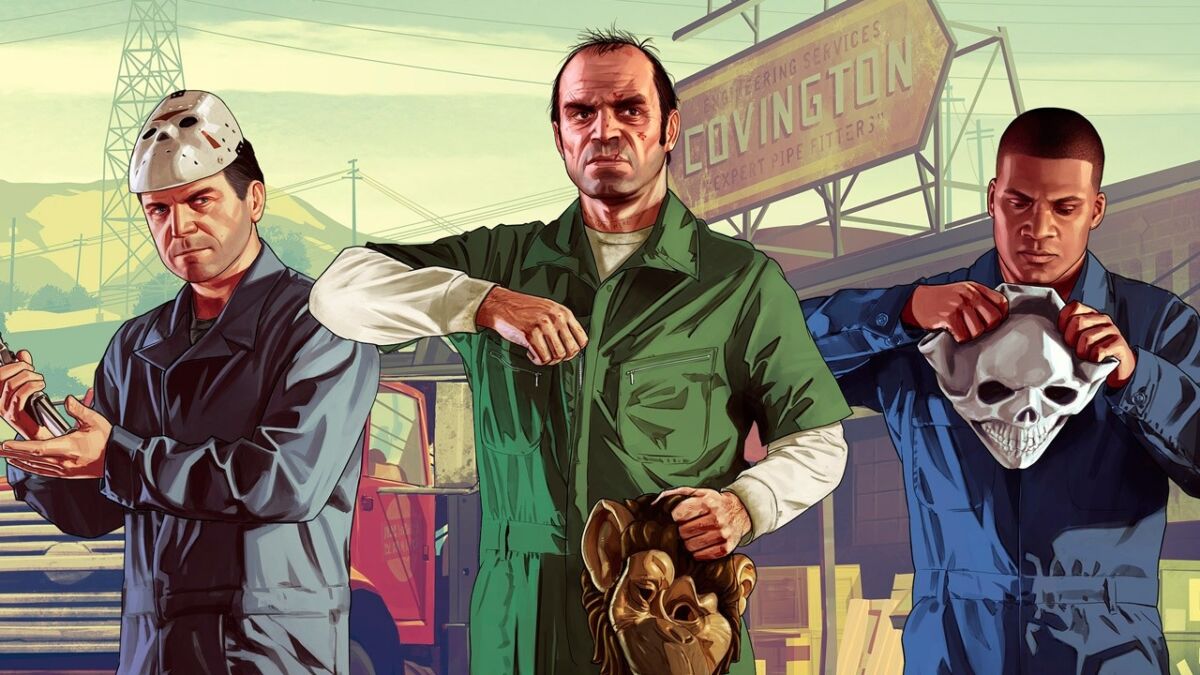 Developer: Rockstar
Publisher: Rockstar
Single/multiplayer: Both
It wouldn't be an open world list without placing Grand Theft Auto V somewhere, and naturally it belongs near the top. Despite its age, it's still one of the most played games currently, thanks in no small part to the constant updates that GTA Online has received since launch. Seriously. For new players, GTA Online can be a bit daunting.
While we talk about the benefits of GTA Online mode, when you're not being targeted by orbital strikes anyway, the single-player offering is still remarkable. A wonderful blend of humour and drama with varied missions and climactic heists, GTA V is still just as worth playing now as it was when it launched. Clearly Sony and Microsoft think so too, as they're bringing the game to next-gen to boot.
4. Fallout: New Vegas
Developer: Obsidian
Publisher: Bethesda
Single/multiplayer: Single Player
Alright, you can argue for yourself which Fallout game you'd rather see in this slot, whether it's Fallout 3, Fallout 4 or Fallout 76, but for us, New Vegas is the best Fallout game ever made. Obsidian's take on the popular post-apocalyptic might be a decade old at this point, but its approach to gameplay, setting and story are the best the series has ever been.
As The Courier, you have to explore the Mojave Wasteland, interacting with the various factions and characters that occupy the ruins of Nevada. With plenty of quests to complete, along with some huge expansions, Fallout: New Vegas is the series at its pinnacle, though if you'd rather switch New Vegas out for The Outer Worlds, that's cool too.
3. Red Dead Redemption 2
Developer: Rockstar
Publisher: Rockstar
Single/multiplayer: Both
People might argue about this statement, but Red Dead Redemption 2 is Rockstar's best ever open world game, and a milestone achievement for the current console generation. While it's already been announced that GTA V will make the leap to next-gen, it wouldn't be surprising to see RDR 2 do the same. Not for Red Dead Online though, purely because we'd like to experience Arthur's journey once again with much better graphics.
The narrative of RDR 2 is one of the most heart-wrenching and emotional plots ever committed to gaming, and is worth recommending to anyone with even a passing interest in games. On top of that, the game's depiction of the Wild West in its dying stages is crammed with people to meet and stuff to do, meaning you'll often be sidetracked when trying to complete the story.
If you haven't played Red Dead Redemption 2 yet, consider this your kick up the backside to do so.
2. Elden Ring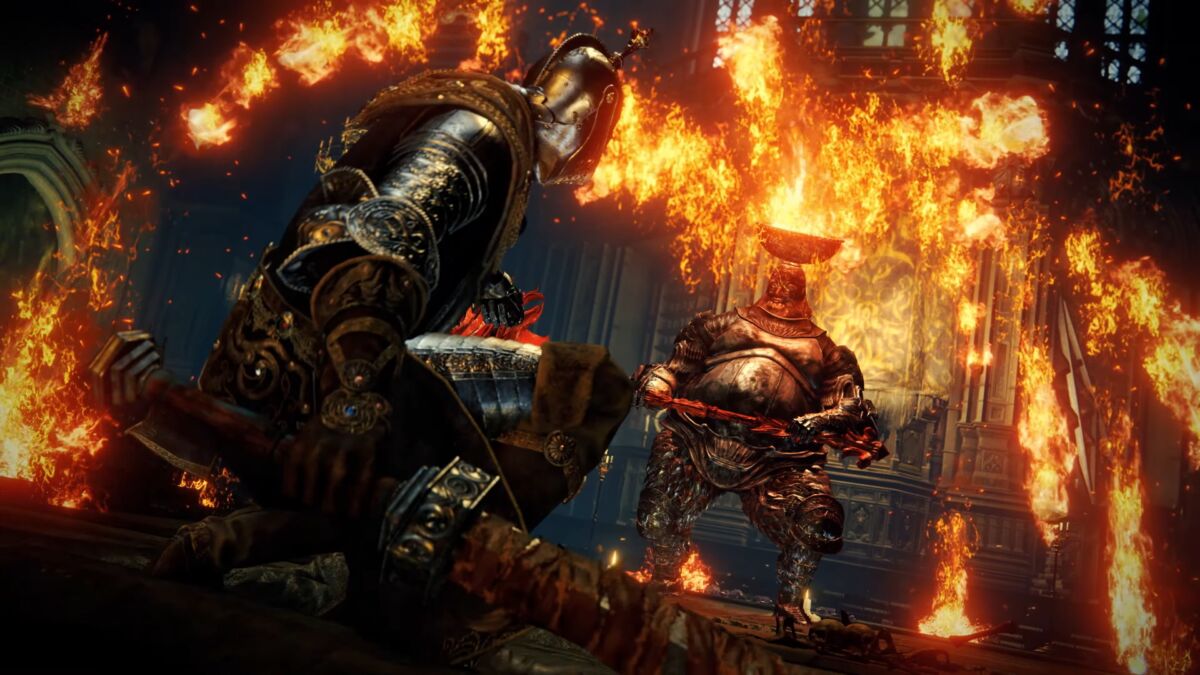 Developer: FromSoftware
Publisher: FromSoftware
Single/multiplayer: Both
Pretty much a shoe-in for game of the year 2022, Elden Ring is an absolute masterclass in open world design, and while some might be put off by the game's infamous difficulty, the open world enhancements over the regular open world formula make Elden Ring a hell of a lot more accessible than its Dark Souls brethren. It's still hard, but at least you can go somewhere else, level up and come back a lot stronger.
Elden Ring sees players controlling an adventurer, who must explore the Lands Between, defeat the various demigods that are dwelling within, and ultimately bring prosperity or further ruin to the fallen kingdom. Just watch out for the massive dogs, birds with sword legs, dragons, hand spiders and other nasties that'll send you back to the nearest Site of Grace in no time at all.
1. The Witcher 3: Wild Hunt
Developer: CD Projekt Red
Publisher: CD Projekt Red
Single/multiplayer: Single Player
Geralt's adventure has often been heralded as the best game of the current generation, and it's not hard to see why. The Witcher 3: Wild Hunt contains all the features a game needs to truly succeed, with an engaging storyline and characters, fun gameplay and brilliant open world that just begs to be explored.
Discovering quests in The Witcher 3: Wild Hunt never gets old, as you can very quickly go from finding a pan for an old lady to hunting down a dangerous beast in the space of about five minutes. It's all in a day's work for a Witcher, and when all's said and done, you can simply relax, head to the nearest Tavern and play a game or 20 of Gwent.
Honestly, it's impressive how CD Projekt Red created the best open world RPG possible, and it's an accompaniment to a damn card game. They didn't need to go the extra mile, but they did.
READ NEXT: 30 Best Xbox One Multiplayer Games
Some of the coverage you find on Cultured Vultures contains affiliate links, which provide us with small commissions based on purchases made from visiting our site. We cover gaming news, movie reviews, wrestling and much more.