For those lucky enough to have picked up a PS5 this year (thanks, chip shortages and evil scalpers), 2021 has been a great first year for Sony's console. While some of the decisions surrounding PS5 upgrades for exclusives have been questionable, the games themselves have been fantastic. But what are the best PS5 games of 2021? Let's find out.
The Best PS5 Games of 2021
15. Kena: Bridge of Spirits
Developer: Ember Lab
Publisher: Ember Lab, Maximum Games
Admittedly, Kena: Bridge of Spirits would be higher up on this list if Ember Lab and Sony just teamed up to make those cute creatures, The Rot, into plushies. They're absolutely adorable. Anyway, Kena is a 3D action adventure game following the titular spirit guide as she attempts to help shepherd the souls of the deceased from the living world to the spirit world. Unfortunately, there's hordes of corrupted, deadly monsters to deal with in the meantime.
14. Back 4 Blood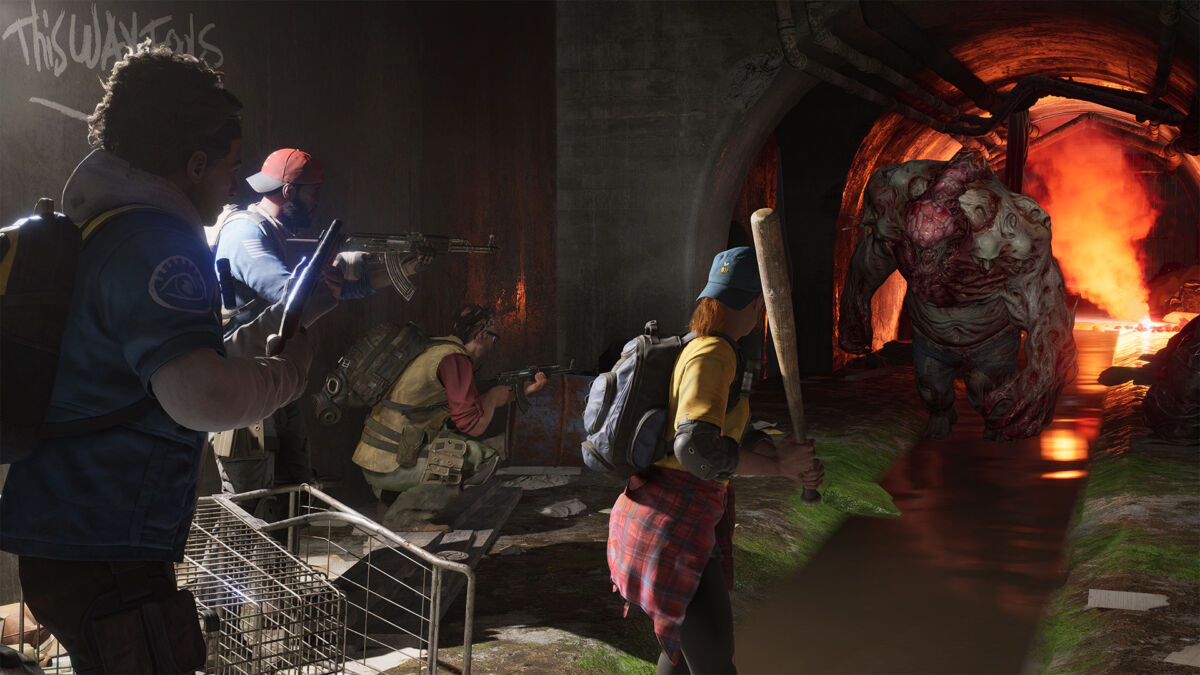 Developer: Turtle Rock Studios
Publisher: Warner Bros. Interactive Entertainment
While it's not quite at the dizzying heights of Left 4 Dead 2, what is? Back 4 Blood is still one of the best co-op shooter experiences you can find on PS5, allowing four players to join together to work against the overwhelming Ridden hordes across multiple campaigns. With the Corruption Card system, players can build loadouts of varying skills that ensure a healthy level of replayability while you create the best build for you.
13. Demon Turf
Developer: Fabraz
Publisher: Playtonic Friends
Arguably one of the best straight platformers on PS5 this year, Demon Turf is an absolutely imaginative joy to play. Controlling a plucky young demon by the name of Beebz, you set out to wrest control of the Underworld from the Demon King by uniting the different gangs. You'll accomplish that by navigating some intense and challenging yet rewarding levels, or by taking a break to play some Demon Soccer Golf.
12. Guilty Gear Strive
Developer: Arc System Works
Publisher: Bandai Namco
Truth be told, 2021 hasn't been the best year for fighting games, but there've been a few bangers that have dropped along the way, such as Guilty Gear Strive. The latest in Arc System Works' long running fighting game series, Strive perfectly blends fantastic visuals, music and, most crucially of all, gameplay to create a fighting game that'll entertain and delight veterans and new players alike.
11. Marvel's Guardians Of The Galaxy
Developer: Eidos Montreal
Publisher: Square Enix
After the success of the films, a great Guardians of the Galaxy game was only going to be a matter of time, and while the Telltale attempt was decent (remember that?), Eidos Montreal knocked it out of the park with their version. Playing as Star-Lord, you'll lead the Guardians as they attempt to save the galaxy from a threat they might have had a hand in creating. With great gameplay, a good story and a funny script, GOTG is a worthy GOTY contender.
10. Hitman 3
Developer: IO Interactive
Publisher: IO Interactive
With the way these past 12 months have been, no one would blame you for forgetting that Hitman 3 launched in 2021, but it did and it's one of the best PS5 games you can buy. Like the previous games before it, Hitman 3 continues the stealth/espionage action of the series and ups the ante, allowing you to achieve some really elaborate and satisfying kills. With a host of post-launch content to enjoy too, there's never been a better time to jump into Hitman 3.
9. Life Is Strange: True Colors
Developer: Deck Nine, Square Enix
Publisher: Square Enix
A new Life Is Strange game is always cause for celebration, so it's fortunate that True Colors, the latest in the series, might just be the best one yet. You control Alex Chen as she explores the small town of Haven Springs, interacting with the locals while trying to solve the mystery surrounding her brother's death. To do so, you'll utilise Alex's empath abilities to literally feel the emotions of others, leading to a series of twists and revelations.
8. Death's Door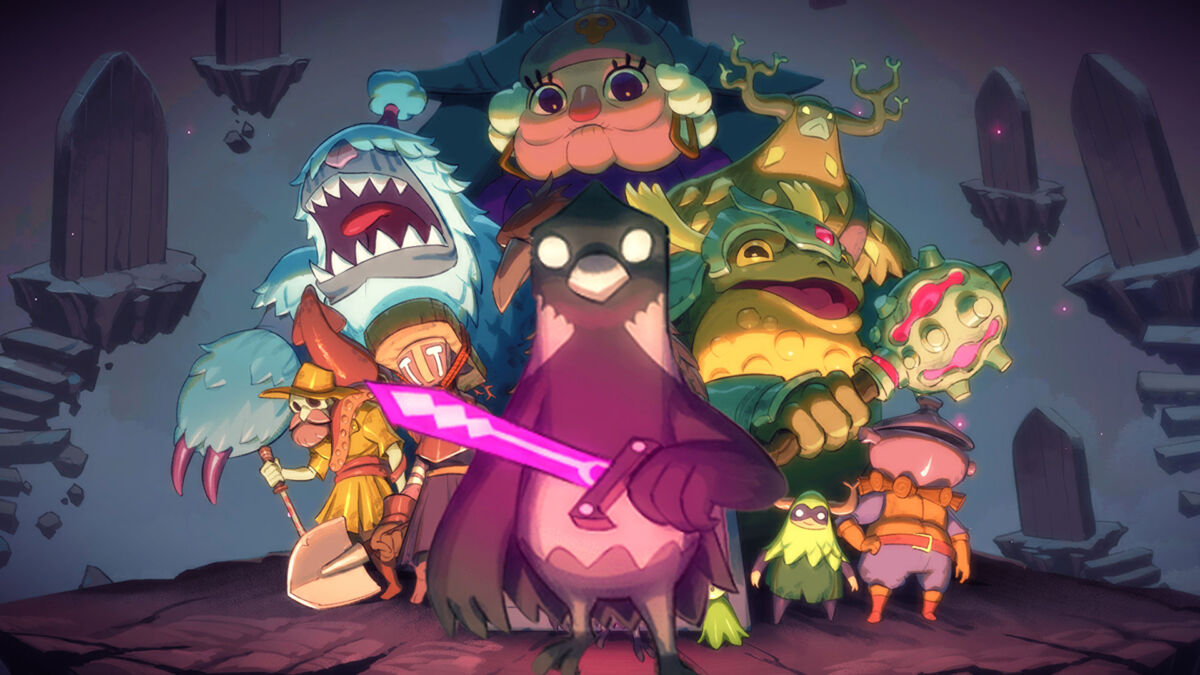 Developer: Acid Nerve
Publisher: Devolver Digital
While Death's Door originally saw a release on just PC and Xbox towards the middle of the year, the charming indie adventure made its way to the PS5 by the end of 2021, and already it feels like Acid Nerve's latest has a great home on Sony's flagship console. As a small crow who works as a Reaper, you must work to retrieve souls in order to unlock the titular Death's Door, learning more about the agency you work for along the way. With tight mechanics and difficult gameplay, Death's Door is a hardcore but rewarding romp.
7. Lost Judgment
Developer: Ryu Ga Gotoku Studio
Publisher: SEGA
While the Yakuza series has taken a hard, permanent left turn into turn-based combat, the Judgment series is redefining Ryu Ga Gotoku Studio's beat 'em up offering. Lost Judgment puts players back in the shoes of private investigator Yagami, as he's thrust into a grand conspiracy that sees him travelling across Japan, infiltrating a high school and figuring out what led to a poor soul's murder. So long as you're not getting distracted by all the side activities anyway.
6. Resident Evil Village
Developer: Capcom
Publisher: Capcom
Vampires, werewolves, porcelain dolls; oh my. Zooming through the plot of Resident Evil Village feels like a speed-read of horror's biggest baddies and tropes, which sounds like it should be an insult, but if anything, RE Village thrives in its own absurdity. As Ethan Winters, you're trapped in a spooky European village beset by creatures on all sides while attempting to rescue your baby daughter. Though its horror aspects are downplayed somewhat, the action on offer here more than makes up for it.
5. Deathloop
Developer: Arkane
Publisher: Bethesda
Deathloop might just be one of the most fun games of the entire year — it might even be the most fun shooter you can play on PS5. Playing as the assassin Colt, you're stuck on an island that's going through an infinite time loop. The only way to break the cycle is to murder the eight leaders who are keeping the party going. Or, you could play as Julianna, a rival assassin hired by those on the island to murder Colt, and invade other player's games. Endless fun.
4. Chicory: A Colorful Tale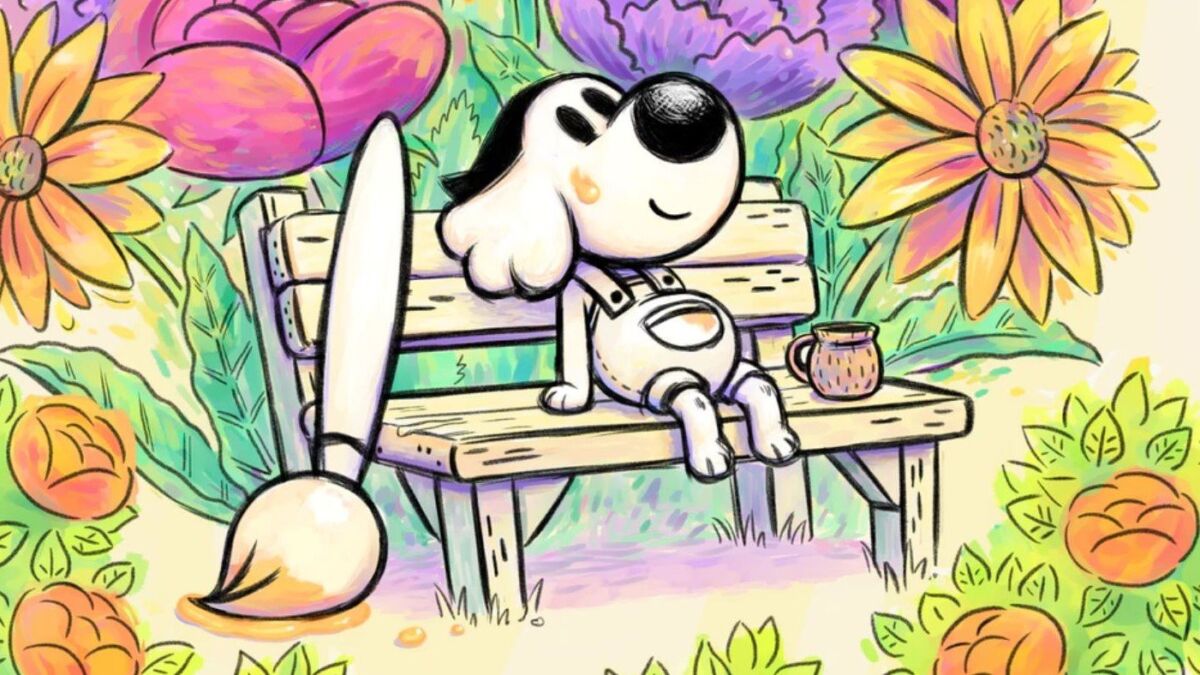 Developer: Greg Lobanov, A Shell In The Pit
Publisher: Greg Lobanov, Finji
It wouldn't be one of these end of year lists without something that's just incredibly wholesome, and Chicory takes one of the top spots on loveliness alone, but that doesn't mean the story doesn't hit on some very real home truths. As an anthropomorphic dog, which is always a good start, you take a magical paintbrush and attempt to restore colour to a world that's been drained to black and white. Along the way, you'll experience a story about self-doubt, creative struggles and feeling directionless, making for an emotional ride.
3. It Takes Two
Developer: Hazelight
Publisher: EA
While It Takes Two might lose points for the fact that one of its main characters is bothersome (hi, Dr. Hakim), it becomes one of the best games of 2021 based solely on the fact that it's an endlessly imaginative co-op journey that never stops being fun. As Cody and May, a separated couple going through lots of issues, you're shrunk down to doll size due to weird magic, and must complete various levels and challenges in order to return to normal. Those levels just happen to include committing unspeakable acts to a unicorn teddy, or fist-fighting a squirrel on a toy plane.
2. Returnal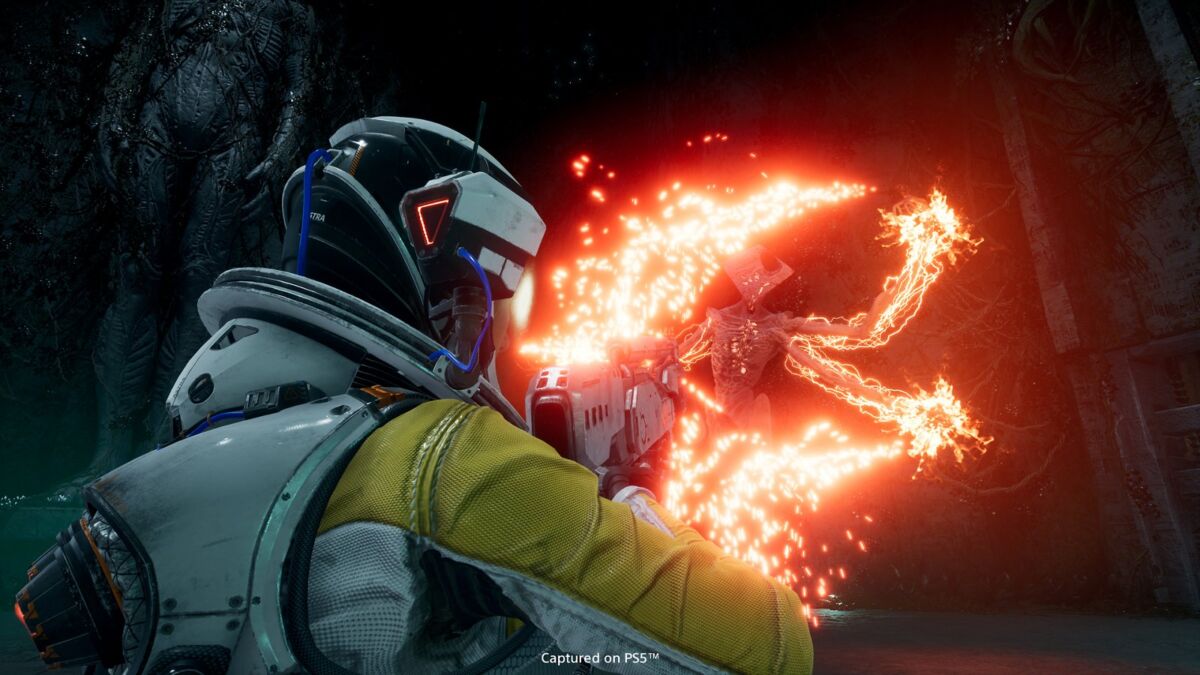 Developer: Housemarque
Publisher: Sony Interactive Entertainment
There should be a disclaimer around here that says Returnal is not for everyone. It's a super punishing roguelike that demands a lot from its players, meaning that for a lot of people, there's an almost insurmountable barrier to entry, but you shouldn't stop yourself from trying. If you've even got a passing interest in roguelikes, Returnal offers one of the most incredible takes on the market, with stellar gameplay and interesting twists on established mechanics. It's tough, but persevere and you'll be treated to one of the PS5's crown jewels.
1. Ratchet & Clank: Rift Apart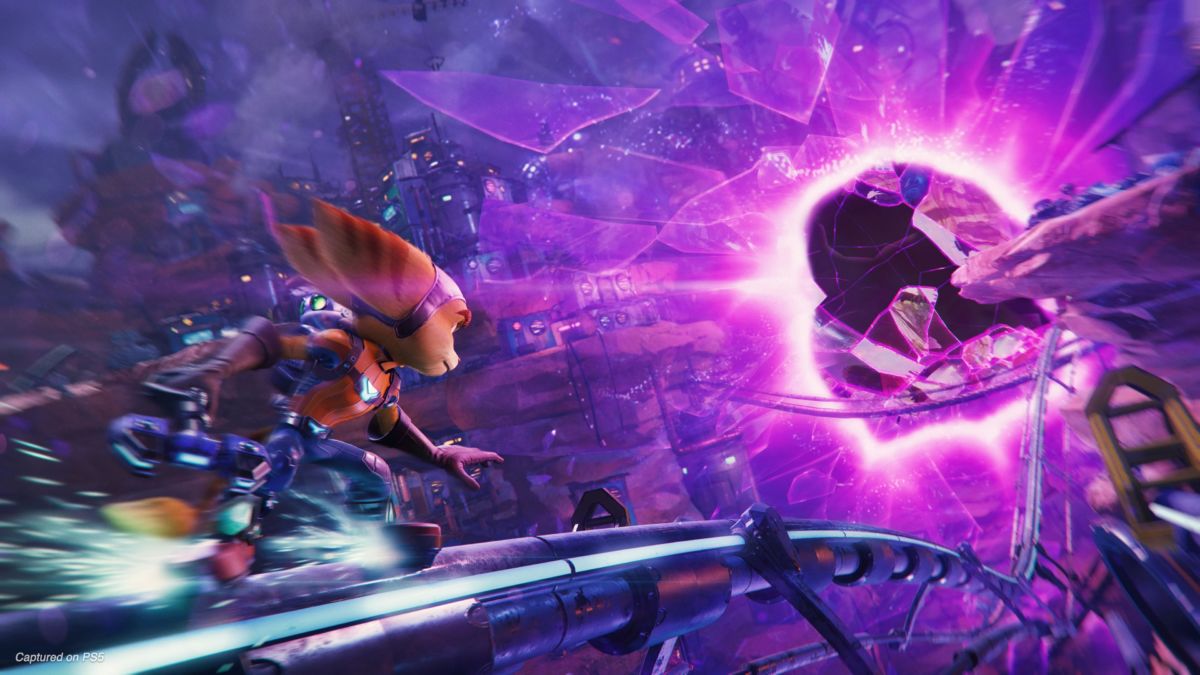 Developer: Insomniac Games
Publisher: Sony Interactive Entertainment
Perhaps the PS5's biggest showcase game of this year, Ratchet & Clank: Rift Apart makes the high cost of the console worth the price of admission through its fantastic gameplay, amazing graphics and brilliant presentation. Just seeing the individual strands of Ratchet's fur in cutscenes sells the power of the PS5 like no other game before, but it's the excellent action that truly makes Rift Apart a worthy winner of best PS5 game of 2021. Ratchet's gameplay has been excellent since the get-go, but the power of the PS5 really lets the chaos sing, making for an unforgettable experience.
READ MORE: The Best PS5 Open World Games
Some of the coverage you find on Cultured Vultures contains affiliate links, which provide us with small commissions based on purchases made from visiting our site. We cover gaming news, movie reviews, wrestling and much more.