Whether you like anime or not, you're bound to stumble on something that clearly carries its influence. That may be the rather distinct art styles we may associate with anime. Or, perhaps the manner of characterization and storytelling some have come to expect from the genre.
Video games prove no exception, and some titles definitely embrace the "animu" more truly than others. That, however, doesn't always determine the quality of the game on its own. There are many titles out there that take the best of anime to make extremely fun titles to play. Bear in mind that these games will also work on your PS5 thanks to backwards compatibility. Without further ado, here's our list for the best PS4 anime games.
The Best PS4 Anime Games
15. My Hero One's Justice
Developer: Byking
Publisher: Bandai Namco Entertainment
I admit that I do like My Hero Academia. The shōnen series has surged in popularity over the past couple of years, making it one of the most manga titles currently serialized. It already has an anime, movies, and naturally, video games.
While not the first game based on the series, My Hero One's Justice lets you fight head-to-head using different characters in a battle arena. On top of juggling different attack moves, quirks alter each fighter's playstyle, which helps make characters feel distinct mechanically. Graphics-wise, it captures the aesthetics and spectacle of the anime remarkably well, just like its sequel.
14. Jump Force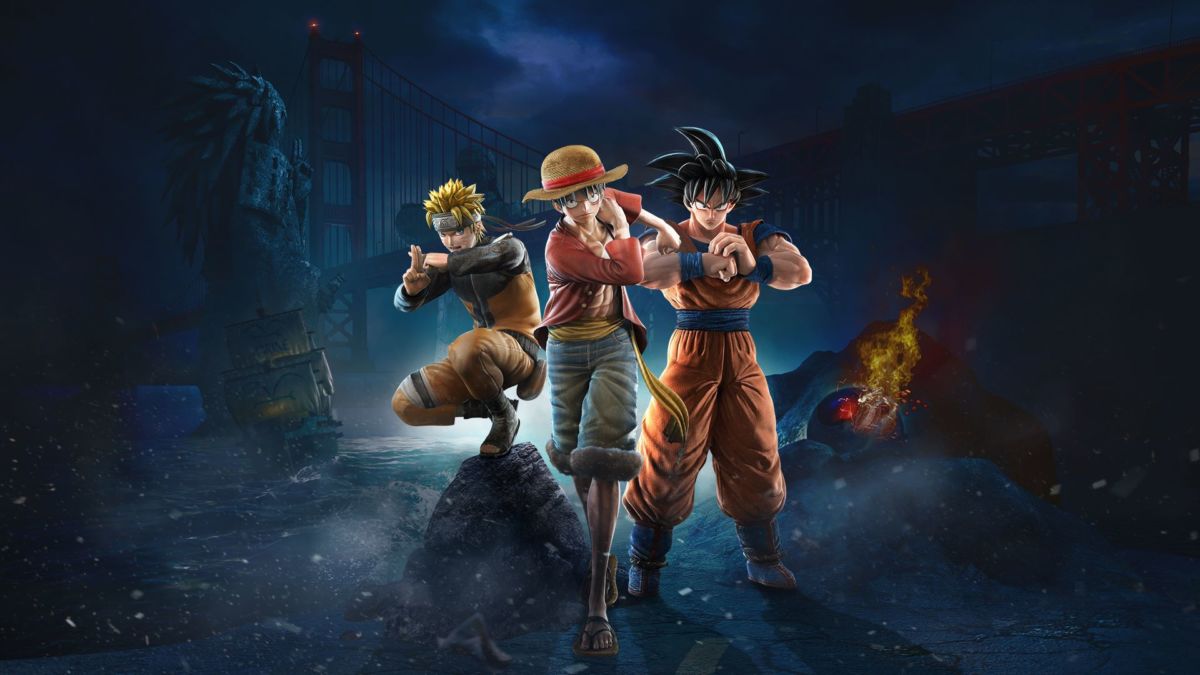 Developer: Spike Chunsoft
Publisher: Bandai Namco Entertainment
If you read Weekly Shōnen Jump like me, then you'll recognize a chunk of Jump Force's cast. This PS4 fighting game is the most extensive collaboration of mainstream shōnen protagonists to date. Characters come to the "real world" as shaded 3D models; it works great for some while others (like Frieza from Dragon Ball) look uncannier than usual.
Aesthetically flashy moves and relatively balanced combat are the highlights of Jump Force's fighting system. Otherwise, anime fans can enjoy seeing classic and new characters meet, interact, and beat the living crap out of one another.
13. Gravity Rush 2
Developer: SIE Japan Studio's Team Gravity
Publisher: Sony Interactive Entertainment
Gravity Rush 2 is a PS4 exclusive that builds upon the charm and mechanics of the previous title. Playing mainly as Kat, you control and shift gravity to aid you in exploration and combat, from maneuvering around mid-air to launching objects at enemies. However, Gravity Rush 2 expands on those mechanics to give creative players even more ways to approach fights and other obstacles.
The sequel also builds on the world introduced in the first Gravity Rush. With over double the map size, players will have a lot more to explore and activities to do. The game's cel-shaded models and dialogue panels are all well done, too.
12. Ni no Kuni II: Revenant Kingdom
Developer: Level-5
Publisher: Bandai Namco Entertainment
Ni no Kuni II: Revenant Kingdom is a beautifully styled game set to a moving soundtrack, and I personally love how the characters themselves look like they came out of a Studio Ghibli production.
The JRPG elements of the game are pronounced: there's the fantasy setting, character progression and management, and the young protagonist embarking on a great adventure.
In battles, you'll control a single character, though you'll also be accompanied by other members of the party played by AI. Ni no Kuni II adds a bit more dimensions to the gameplay loop with an intricate, interesting kingdom building system that lets you grow your home base.
11. Attack on Titan 2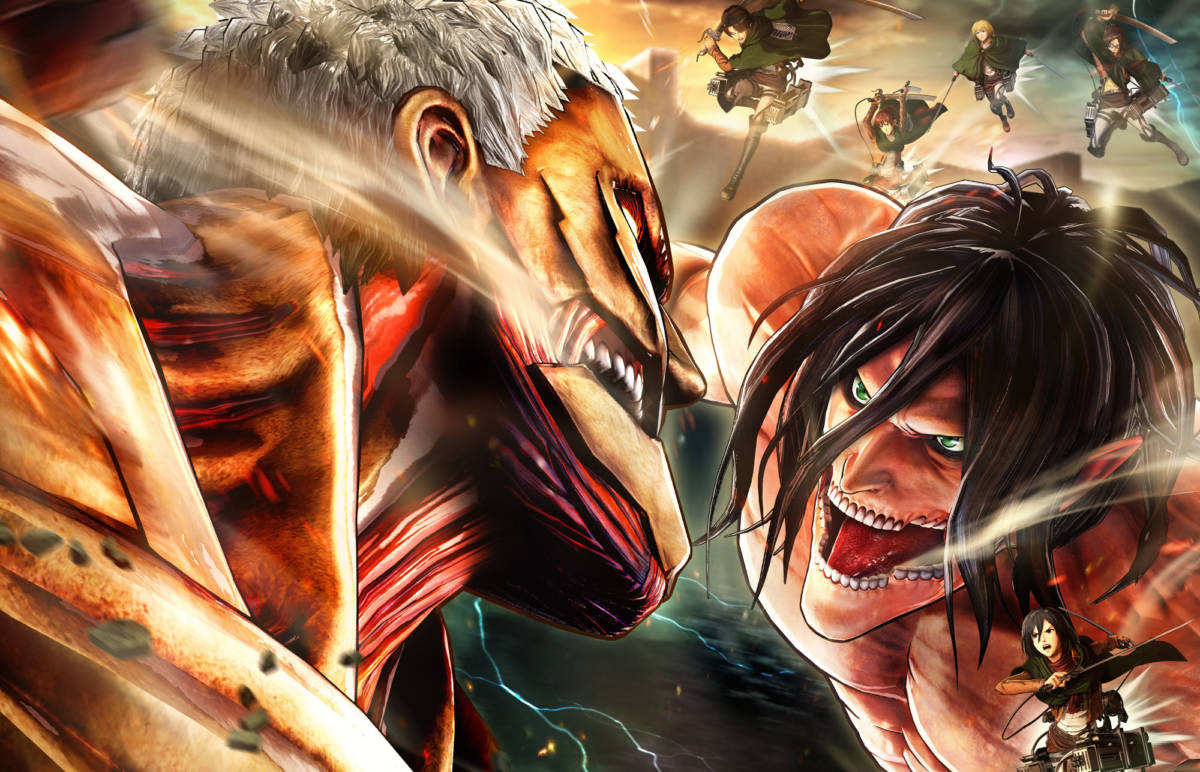 Developer: Omega Force
Publisher: Koei Tecmo
Attack on Titan 2 (along with its preceding game) takes the exciting, brutal premise of its source material and turns it into a hack-and-slash game that truly gave me Shadow of the Colossus vibes.
The graphics are fine to look at, though not overly impressive on their own. The real highlights here are the game's movement and battle systems. Your character can glide seamlessly using the signature mobility gear, transitioning from movement to combat and vice versa. The fights to take down Titans are usually fast-paced and can require both finer positioning and tactics.
10. Naruto Shippuden: Ultimate Ninja Storm 4
Developer: CyberConnect 2
Publisher: Bandai Namco Entertainment
Naruto Shippuden: Ultimate Ninja Storm is a fighting game where players battle in 3D arenas as the series' most famous and infamous characters. Expect to see tons of jutsus, tag teams, and even boss fights. Ultimate Ninja Storm 4 knows what kind of game it is and embraces all the hammy flashiness that has become a staple of the Naruto franchise.
For players familiar with the manga and anime, this game's story mode takes you through the Fourth Shinobi World War up to the final confrontation between Naruto and Sasuke. Many fans will consider this point an appropriate end for the series, which may give Ultimate Ninja Storm 4 an unprecedented touch of poignancy.
9. Dragon Ball Z: Kakarot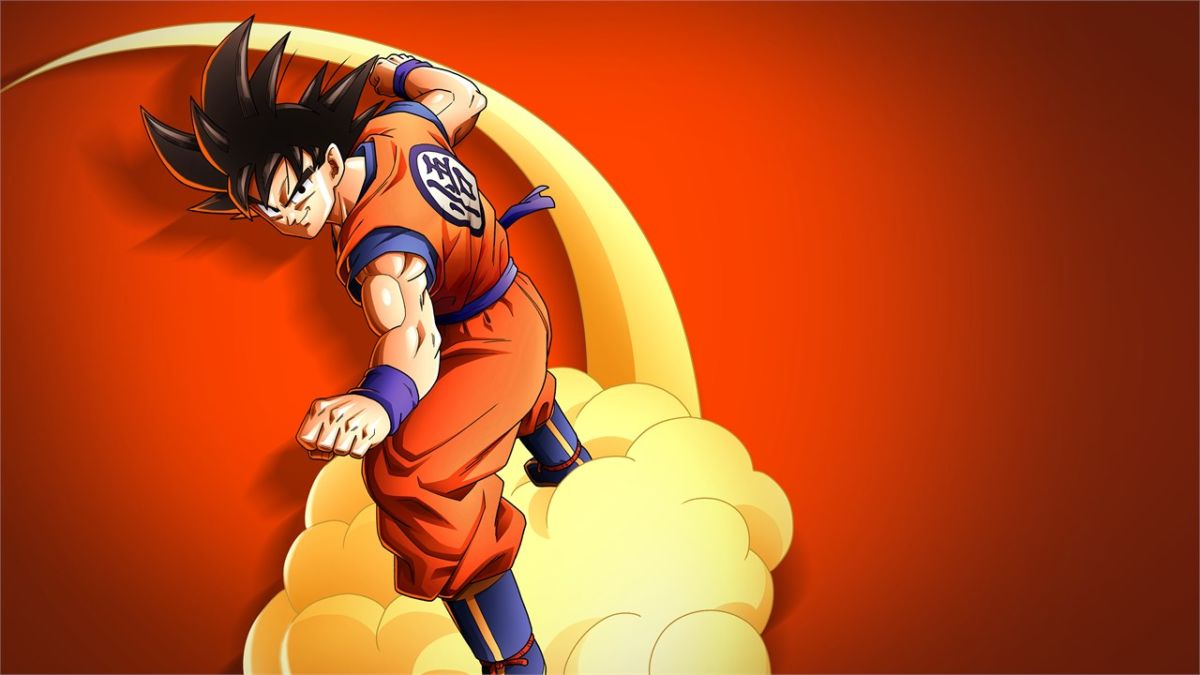 Developer: CyberConnect 2
Publisher: Bandai Namco Entertainment
This one's for all the Dragon Ball fans out there. If you have a PS4, chances are you've played at least one Dragon Ball fighting game. Released in January 2020, Dragon Ball Z: Kakarot takes the great fighting parts from games like Dragon Ball FighterZ and combines them with an open-world action RPG to brilliant effect.
Fly through locations, interact with NPCs, and complete side activities (like fishing, hunting, and other ways to make money). Through sheer scope alone, Dragon Ball Z: Kakarot has become one of the definitive games in the franchise. It lets players experience events from the show as well as storylines never before seen. You can also play as other characters beside Goku, including Vegeta, Gohan, and more.
8. Dragon Quest XI: Echoes of an Elusive Age
Developer: Square Enix
Publisher: Square Enix
Dragon Quest XI features a bright, beautiful fantasy world that really makes the most of the cel-shaded style. You'd be hard-pressed not to explore, and there are enough engaging quests to encourage you to do so. As the chosen hero, the characters you meet will range from serious to silly, and your companions should have enough opportunities to inch their way into your heart.
The turn-based combat has gone through some fine-tuning, but ultimately, players may still find themselves grinding out monsters to keep up with levels. Expect to take a while to get through all that Dragon Quest XI has to offer, but the potential fun there should be appealing enough itself.
7. Dragon Ball FighterZ
Developer: Arc System Works
Publisher: Bandai Namco Entertainment
Dragon Ball FighterZ took the best parts of the previous Dragon Ball fighting games and combined them into a bombastic package with players getting to choose from a massive roster of characters from the series (40 in total with all the DLC).
Along with the 3v3 format, its combat system lets you chain attacks and special moves with more options to keep each battle dynamic, such as assist moves, vanish attacks, dramatic finishes, and more.
Though battles themselves are fought in 2D, the game excels with bright, lively 3D assets that will invoke nostalgia among fans of the shows, and the animations are just as flashy. Beyond the anime genre, Dragon Ball FighterZ stands as one of the best fighting games on the PS4.
6. Valkyria Chronicles Remastered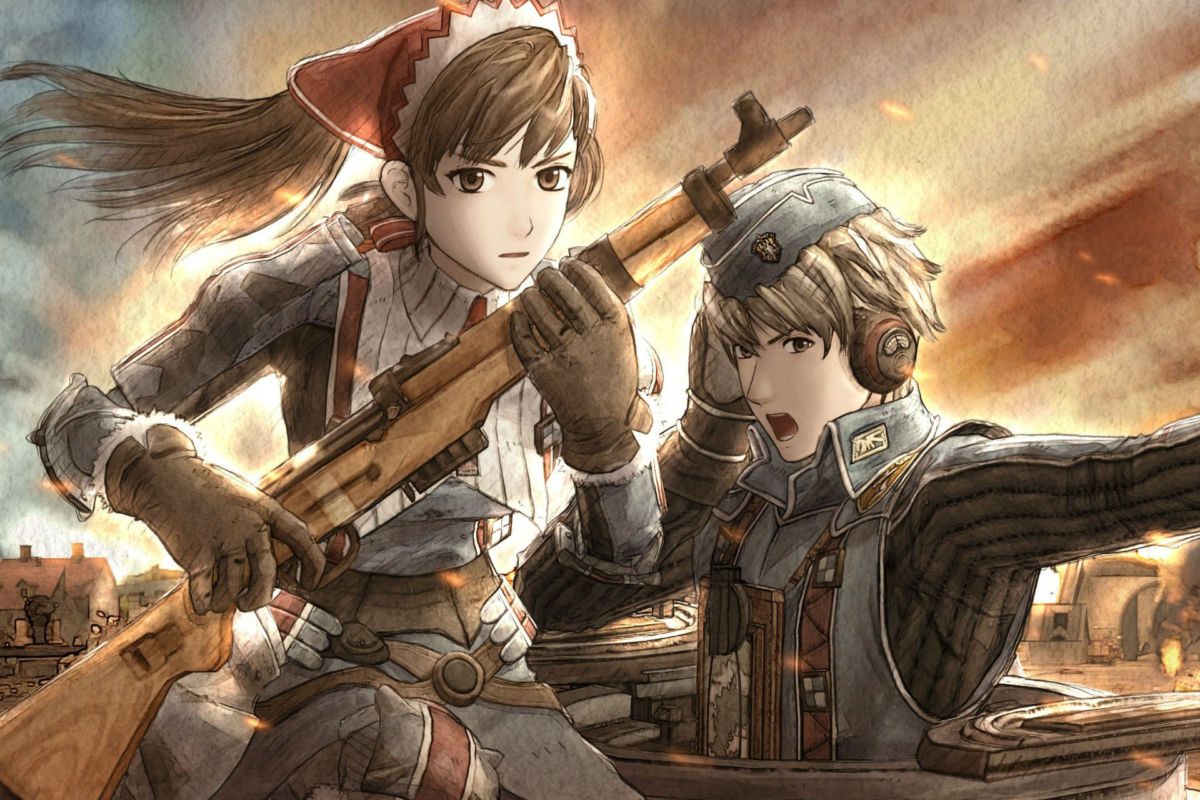 Developer: Sega/Media.Vision
Publisher: Sega
Initially released for the PS3, Valkyria Chronicles Remastered arrived on the PS4 in 2014 as a port of the original game. This tactical RPG's story focuses on a war devastating the region of Europa. As Welkin Gunther, you command and control a militia filled with characters from different walks of life.
You'll need to deploy the correct units and tight tactics to ensure your squad survives each engagement. The game also gives you a lot to work with as far as upgrading your unit and characters. While Valkyria Chronicles has a clear anime art style, I also appreciate the pencil-aesthetic that the game adopted for maps, scenery, and even cutscenes. The style made for a storybook book feel that made the game just that much more memorable.
5. Danganronpa V3: Killing Harmony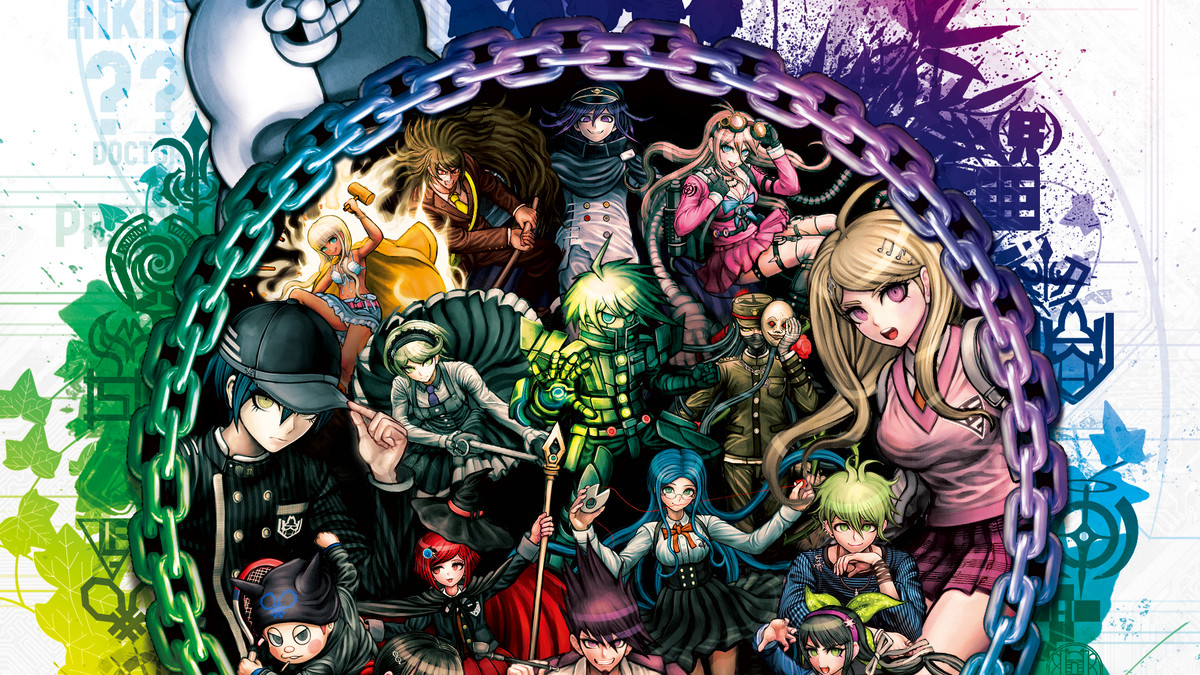 Developer: Spike Chunsoft
Publisher: Spike Chunsoft/NIS America
Danganronpa V3: Killing Harmony is a hybrid of a visual novel game, a murder mystery, and a social sim that you can play to the tune of very excellent music. The high school facade quickly crumbles under the pressure of the killing game. It takes only one murder for the classmates to quickly see each other as enemies. You'll have to sleuth to survive, discovering evidence to catch the true killer.
The characters you'll meet usually have larger than life personas layered with tropes, and their possible deaths can be even more intense. This game is both devious and brutal in story execution. Fortunately, Danganronpa V3 has the benefit of learning from the past, so it arguably boasts the most polished mechanics of the other visual novel games. I honestly recommend just playing through all the Danganronpa titles.
4. Catherine: Full Body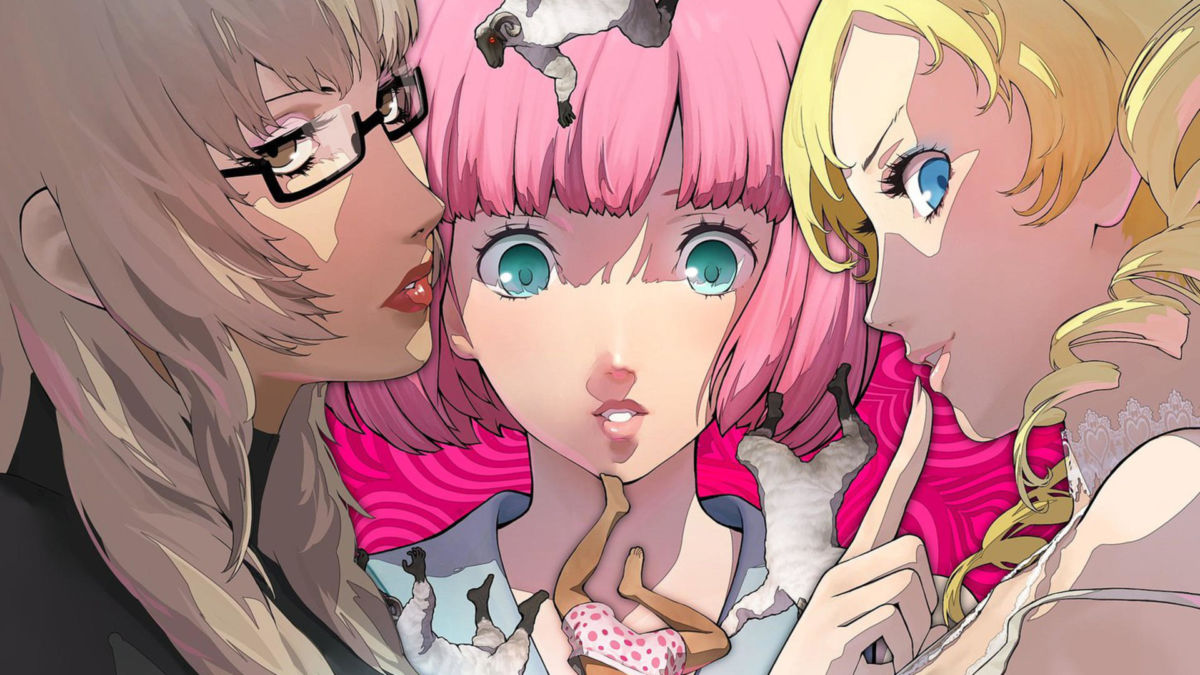 Developer: P-Studio
Publisher: Atlus
Developed by the same studio who made the Persona series, Catherine is a puzzle game crossed with a social sim. The title initially released on the PS3, but it performed well enough to merit a PS4 version in 2019.
Story-wise, Catherine gives a deep dive into the troubled psyche of Vincent, a man who waffles over his commitment to his girlfriend as he falls into an affair with another, similarly-named woman.
The "day" gameplay follows the social sim format where you interact with characters and prepare for the "nightmare" stages. When Vincent enters a nightmare, it's up to you to navigate him through fun but challenging puzzle-platforming stages that score you based on your completion time and collected items.
3. Code Vein
Developer: Bandai Namco Studios
Publisher: Bandai Namco Entertainment
Code Vein is an anime-styled action RPG whose gameplay has led to its label as "anime Dark Souls". On top of a shamelessly epic soundtrack, the boss fights require a combination of skill, timing, and patience to beat—all similar to the Dark Souls and Bloodborne games. You can play solo, with an AI companion, or with another player online.
Code Vein's fluid class customization system lets you adjust your playstyle and skills on the fly. Plus, its fantastic character creator gives ample tools for personalizing your protagonist with a truly unique look.
You'll have a sizable character cast that you can get to know, and the game includes many moments that tug on the heartstrings. Plus, your choices and character interactions ultimately influence how the narrative concludes, serving as an encouragement to give the game multiple playthroughs.
2. Tales of Berseria
Developer: Bandai Namco Studios
Publisher: Bandai Namco Entertainment
The Tales games are some of the most well-known JRPG games ever created. My personal favorite among them is Tales of Berseria, which provides arguably the most polished combat system in the series.
You control the character's attacks and special skills like a hack-and-slash game while other characters in the party operate through AI. However, there are more automated options that remove the need to manually string combo inputs.
Set in the Holy Midgang Empire, the main protagonist, Velvet, is a vengeance-driven demoness who eventually helps save the world. The story itself is a bit darker, though I consider that a nice change of pace in the JRPG setting. To offset that, she's joined by a cast of trope-y, albeit likable characters who help her realize the value of friendship.
Tales of Berseria serves as a prequel to Tales of Zestiria, so players of both games may enjoy the Easter eggs and story beats that connect the two titles.
1. Persona 5
Developer: P-Studio
Publisher: Atlus
The latest mainline installment of the Persona series has been a blockbuster exclusive for the PS4. In Persona 5, you play as Joker trying to live the life of any normal high schooler in Tokyo. The game reflects that well in its social sim portions that allow you to improve your character, develop relations with other characters, and explore your "normal" life in general.
The other side of the game lies in the antics of Joker and his motley crew of teenage companions, all of whom have the power to dive into wicked people's mental "palaces." By exploring these dungeon-like scenarios, Joker and his friends can cause a change of heart in otherwise terrible people. As with other Persona games, you fight using each character's Persona, which you can alter and improve as you progress, in turn-based combat.
Overall, Persona 5 is a wonderfully animated game with a stunningly-designed world, a fantastic soundtrack, and even more charming characters. Check out Persona 5 Royal if you want more good stuff.
READ NEXT: The Best PS4 Games of All Time