It seems like the PS4 has become the official home of fighting games on consoles, with plenty of exclusive and third-party games for players to sink their teeth into, whether they like their brawling retro or modern, one on one or as part of a team. With the release of the PS5, you can even take all these best PS4 fighting games with you to the new generation of consoles thanks to backwards compatibility, which is an added bonus.
With so many fighting games to choose from, it's hard to nail down the definitive ones, but here we are. We've even ranked these games, just because we thrive on comments that tell us that we're wrong for our choices. Here's the top 20 fighting games available right now on PS4.
The Best PS4 Fighting Games
21. Dead Or Alive 6
Developer: Koei Tecmo
Publisher: Koei Tecmo
A series arguably more well known for its usage of certain "assets", the DOA series is still one of the best 3D fighters available, if you can look past the massive amounts of sexy costume DLC anyway. God, it's awful.
Beyond that, DOA 6 adds a host of new mechanics and options that makes the usual rock-paper-scissors game of strike-counter-throw much more interesting. While many dismiss Dead or Alive as a button masher, there's a complex system underneath all those bikinis.
From our Dead or Alive 6 review:
As the fights themselves are fantastic and offer incredible depth, Dead or Alive 6 is an absolute ball to play.
20. Under Night: In-Birth EXE: Late[cl-r]
Developer: Ecole/French Bread
Publisher: NIS/PQube
It's likely that you're not fully aware of what Under Night is, but to sleep on a game like this is a mistake. There's a fast-paced, sleeping dragon of a fighting game just waiting for you to pick up and play, with the most recent version, EXE: Late[cl-r], refining the formula to its best ever state.
Under Night has a lot going for it, making it one to pick up if you're looking for something new. There's a massive tutorial, plenty of interesting and unique characters (Enkidu for life), and the game's mechanics actively encourage aggressive play. No laming it out like it's Street Fighter X Tekken here.
From our Under Night: In-Birth EXE Late(st) review:
"Despite having no prior knowledge of Under Night: In Birth EXE Late(st) before being handed a review copy, this iteration represents the perfect jumping on point. Great gameplay, beautiful visuals and excellent character design combined to create something fantastic."
19. Blazblue: Cross Tag Battle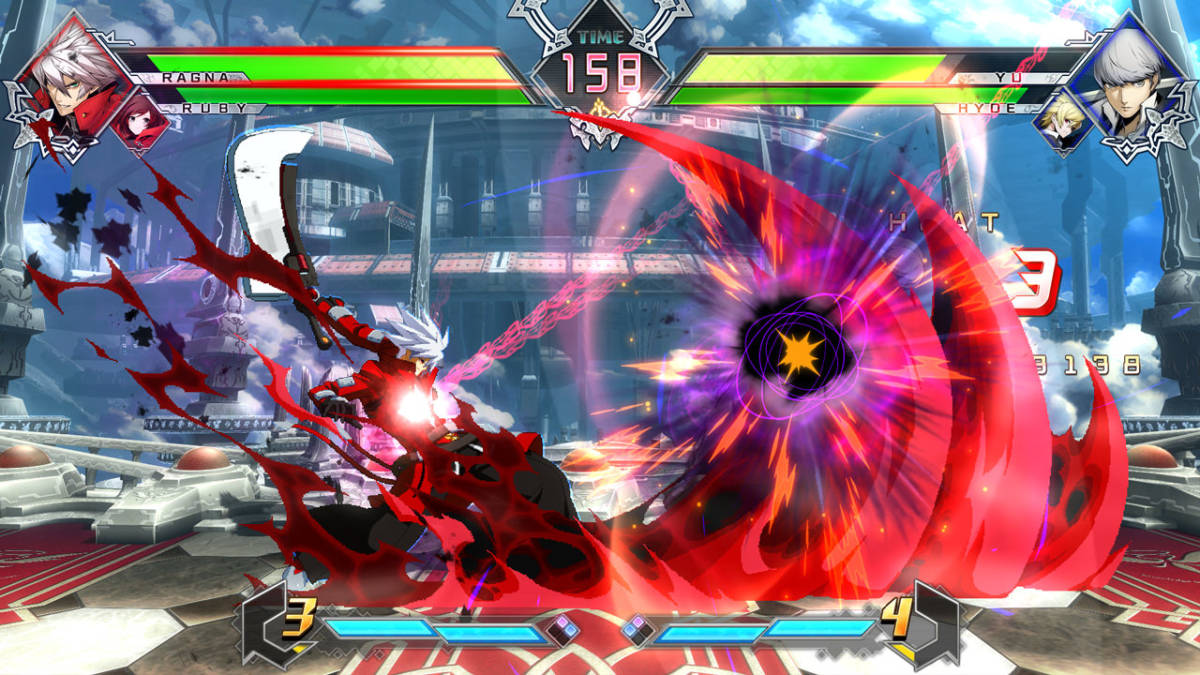 Developer: Arc System Works
Publisher: Arc System Works
Definitely not the last you'll be seeing of Arc System Works on this list, Blazblue: Cross Tag Battle is a combination of franchises like Blazblue, the aforementioned Under Night, Persona 4: Arena and Rooster Teeth's anime series RWBY, and it just works.
Though we found contention with how the game handles its DLC practices, you can't argue with how much fun the game is to play or how accessible it is for new players. Even if you're a casual player only interested in RWBY, Blazblue: Cross Tag Battle might just be your gateway to the fighting game genre.
18. Injustice 2
Developer: NetherRealm
Publisher: WB Games
The other fighting game franchise from the fine folks over at NetherRealm Studios, Injustice 2 brings together some of DC's biggest and best characters together for an almighty brawl.
Like Mortal Kombat before it, Injustice 2 is filled to the brim with regularly updated content, joinable guilds that offer further rewards and an intricate loot system that lets you truly customise your characters. All of that, plus the great online play and the Teenage Mutant Ninja Turtles as DLC. Injustice 2 is definitely worth checking out.
From our Injustice 2 review:
With its content-rich Multiverse mode and the boundless possibilities of the gear system, the thrilling Story experience, and the superlative game mechanics under the hood, Injustice 2 proves why NetherRealm are setting the pace for all fighting game developers.
17. Brawlhalla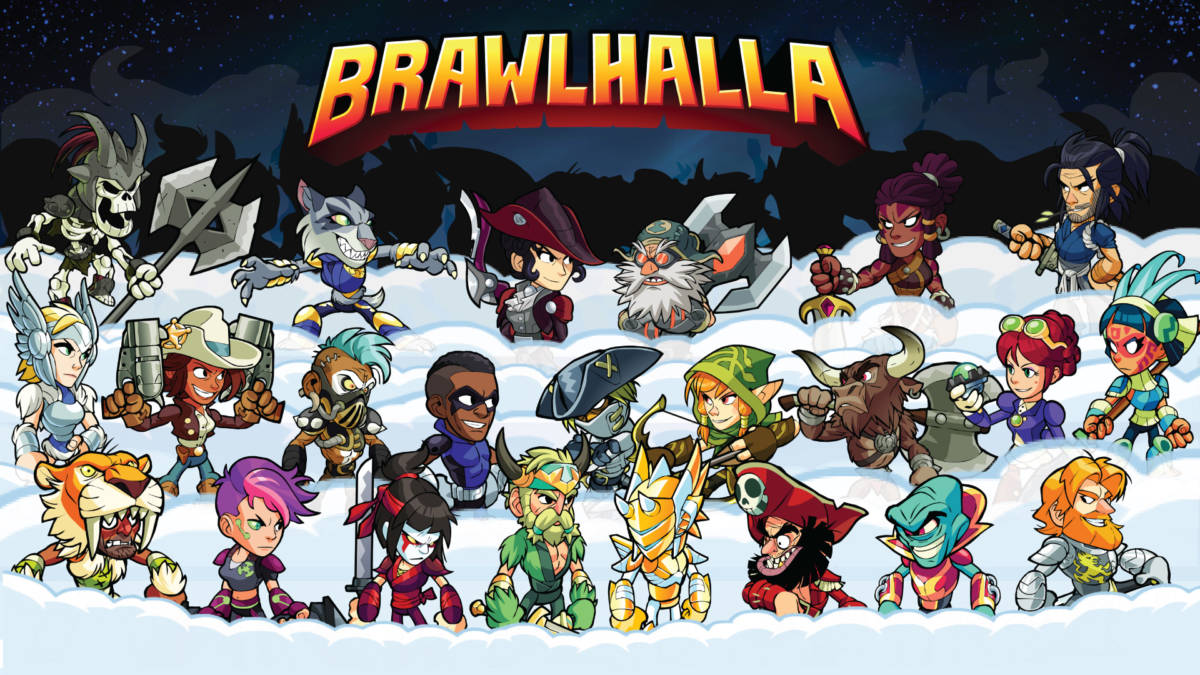 Developer: Blue Mammoth Games
Publisher: Blue Mammoth Games/Ubisoft
Who cares about Smash Bros when you could be playing Brawlhalla? The free-to-play platform fighter, Brawlhalla combines fast paced, over-the-top gameplay with cute cartoony visuals to create an experience that caters to both skilled players and those that just like to button mash.
With plenty of characters and weapons to choose from, you'll be hard pushed to find a playstyle you don't like. It's worth checking out, especially considering it's free.
16. The King Of Fighters XIV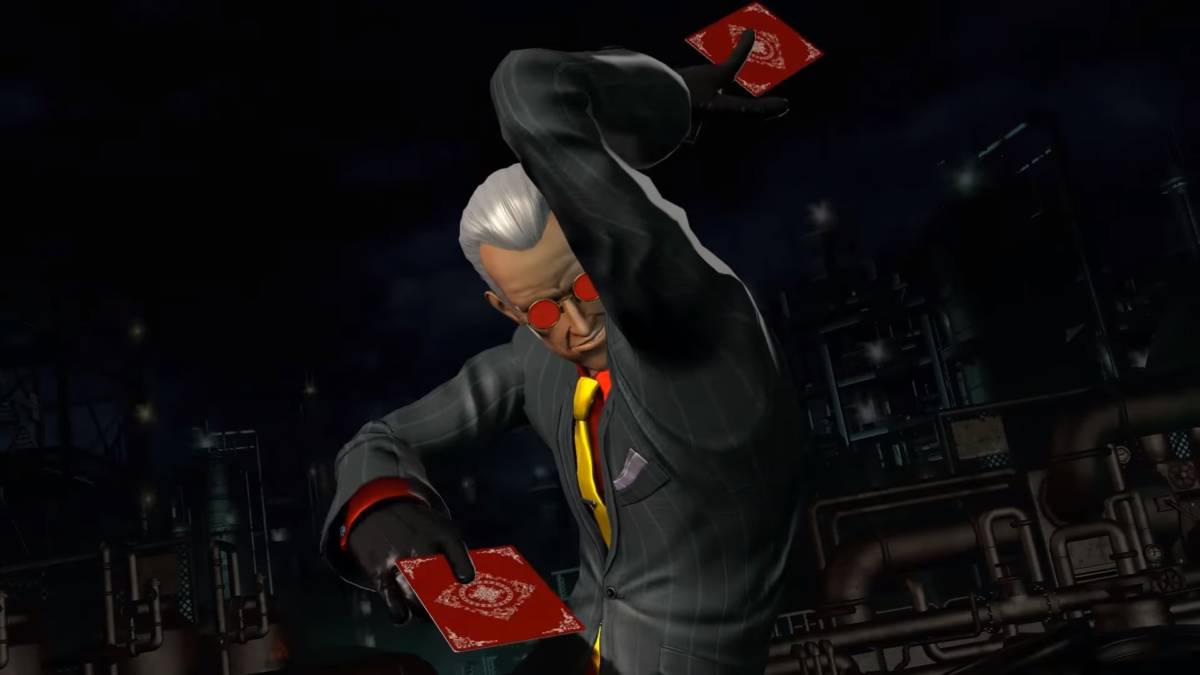 Developer: SNK
Publisher: Atlus/Deep Silver
The King of Fighter XIV might not have had the same success and mainstream appeal as something like Street Fighter V: Arcade Edition, but that's not to say it isn't a worthwhile and enjoyable fighting game.
With literally dozens of characters, including plenty of returning fan-favourites and some interesting new additions, along with some deep mechanics that'll take plenty of hours to master, The King of Fighters XIV is definitely a good fighting to revisit.
15. Gang Beasts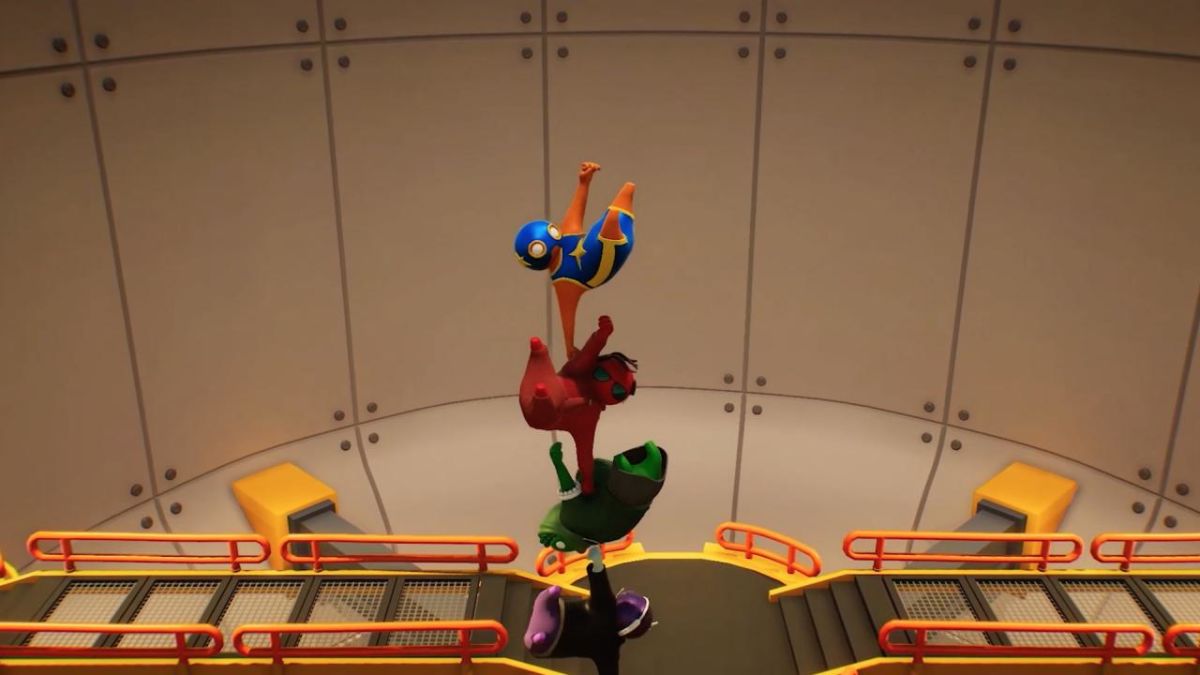 Developer: Boneloaf
Publisher: Double Fine
One of the drawbacks of more conventional fighting games is that they're generally limited to 1v1 matches, but that's not the case with Gang Beasts. Yes, Gang Beasts is a fighting game, you can't change my mind on this one.
With up to 4 player support locally and 8 players online, players compete for supremacy in a physics based playground filled with hazards, and it's incredibly fun. While other games on this list might have more of a skill barrier, Gang Beasts' own brand of shenanigans creates a more level playing field.
14. UFC 4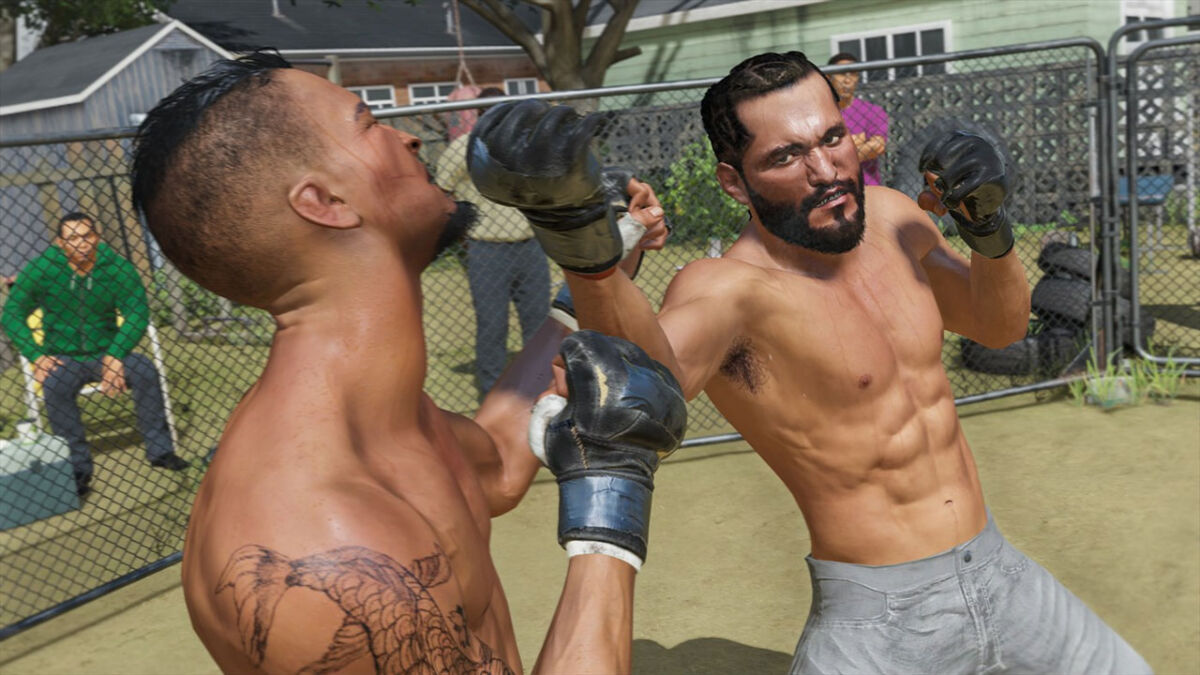 Developer: EA Sports
Publisher: EA
Also a fighting game, UFC 4 is the definitive digital version of the popular combat promotion. In fact, I'd go as far as to see it's better than the real thing, because you can watch Bruce Lee kick the snot out of Conor McGregor in some kind of Bloodsport looking underground Kumite arena. Tell me that doesn't sound appealing.
With both the regular mode and Knockouts mode, players looking for an authentic MMA experience or just want to throw strikes will find their needs met.
13. Fighting EX Layer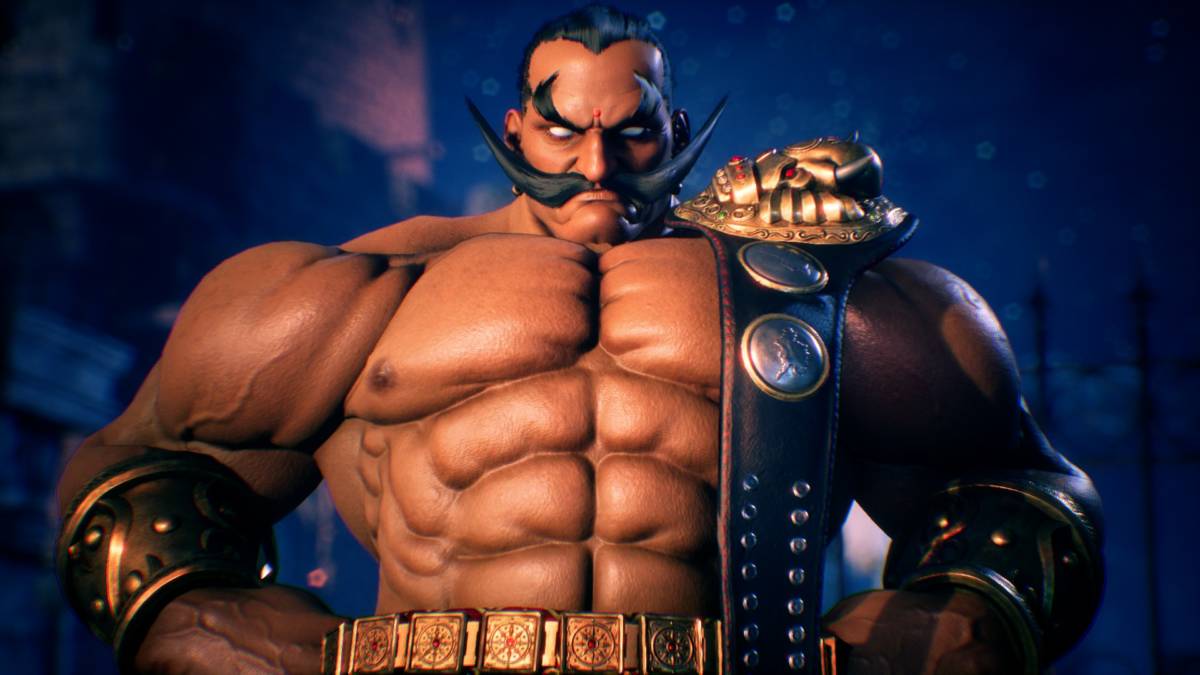 Developer: Arika
Publisher: Arika
The April Fool's joke turned real, Fighting EX Layer is the result of a long history between Capcom and Arika, one that saw Arika develop the Street Fighter EX series for Capcom, combining classic SF characters with original characters like Skullomania. When that relationship soured, the Arika characters were left in limbo, until the team decided to just make their own game.
Retaining the same gameplay as the EX series, albeit with a faster pace, Fighting EX Layer is a brilliant nostalgia trip for fighting game fans.
12. Guilty Gear Strive
Developer: Arc System Works
Publisher: Bandai Namco
The Guilty Gear series has gone from strength to strength ever since the release of Xrd Sign in the 2010s, but modern Guilty Gear has arguably peaked with the release of Strive, which blends amazing, fun characters and mechanics with an unparalleled level of showmanship.
In terms of presentation, you can see what Arc System Works learnt about graphics and a killer soundtrack applied to another game on this list, but the real hook with Strive is the addictive gameplay, combined with a comprehensive tutorial designed to bring you up to speed quickly.
11. Dragon Ball FighterZ
Developer: Arc System Works
Publisher: Bandai Namco
Even despite the fact that the game is four years old, it still feels like Dragon Ball FighterZ is taking the FGC by storm, and rightly so. While the simplistic controls and universal inputs for each character makes the game easy to learn for all players, the 3v3 tag mechanics give the game the depth that made it 2018's smash hit.
With plenty of character DLC characters already available, more on the way and, given the popularity of the game, extra seasons not outside of the realm of possibility, Dragon Ball FighterZ should keep you occupied for months. Maybe even years.
From our Dragon Ball FighterZ review:
Despite some single player shortcomings, Dragon Ball FighterZ really comes into its element once you take the game online and start battering your friends. Or just some random lobby dwellers. For Dragon Ball fans, this is a love letter to the franchise. For fighting game fans, this is the definitive Tag fighter that Marvel vs Capcom: Infinite should have been.
10. Ultra Street Fighter IV
Developer: Capcom
Publisher: Capcom
Perhaps overshadowed now by Street Fighter V: Arcade Edition, Ultra Street Fighter IV is still one of the best SF iterations out there. Street Fighter IV took things back to basics after Third Strike, giving players an experience more akin to Street Fighter 2 and its updates. With each re-release, Capcom added more SF IV until it became Ultra.
With 44 characters, each available to play as previous versions or with the silly Omega movesets, USFIV is a fine addition to any fighting game fan's library.
9. Skullgirls 2nd Encore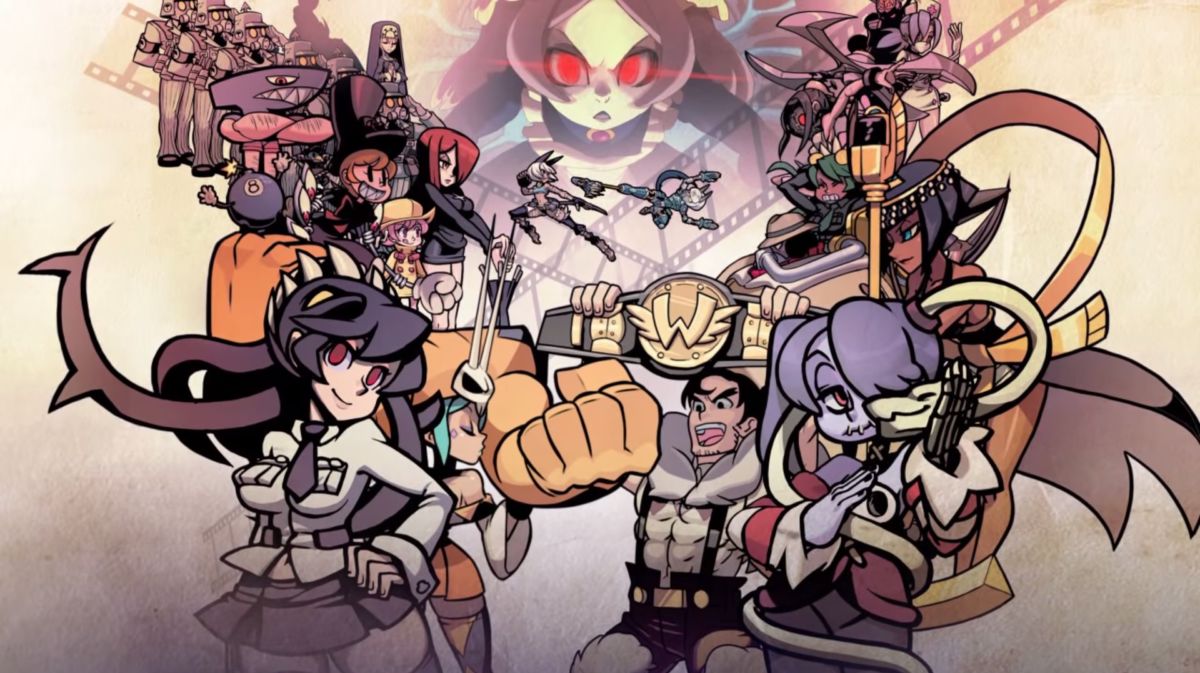 Developer: Reverge Labs
Publisher: Skybound Games
Another tag fighter, Skullgirls 2nd Encore is essentially the Arcade Edition version of the 2012 hit, introducing new mechanics and new modes to the game, along with all previously released DLC characters.
Skullgirls shared a lot with other tag fighters, specifically Marvel vs Capcom 3, but introduced some new and innovative ideas into the mix, including the ability to choose how many team members you want, or being able to customise your assists. Tag fighting fans should definitely give this a whirl.
8. Samurai Shodown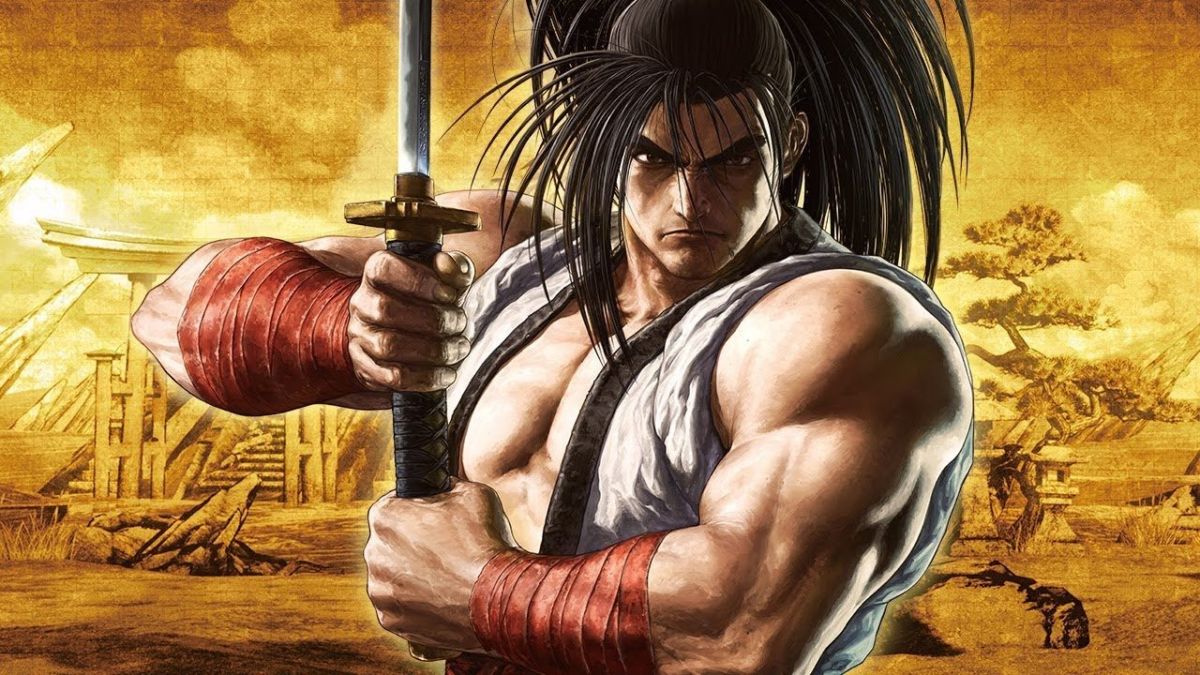 Developer: SNK
Publisher: SNK
SNK's take on Feudal Japan, the Samurai Shodown series was on somewhat of a hiatus for a long time, but this year's triumphant return for the series provided a tense and thrilling experience you can't find anywhere else.
Thanks to heavy attacks that deal 30% damage and special attacks that can delete almost an entire lifebar, victory and defeat are always possible, making for a pulse-pounding experience unlike any other that can appease new players and series veterans alike.
From our Samurai Shodown review:
Though some weak modes dampen the overall package, Samurai Shodown might just offer the best pure fighting game experience in recent memory, for both veterans and newcomers alike.
7. Street Fighter: 30th Anniversary Collection
Developer: Capcom
Publisher: Capcom
Let's be honest, there's only one reason why the Street Fighter: 30th Anniversary Collection is so high on this list, and it's called Street Fighter 3: Third Strike. Despite being almost 20 years old at this point, Third Strike still represents fighting games at the absolute pinnacle, and we can't get enough of it.
The fact that there's 11 other games as part of the package, including the equally excellent Alpha 3, is an added bonus. Nostalgia typically only gets you so far, but when you're a series as good as Street Fighter, there's plenty to be nostalgic about.
6. Ultimate Marvel vs Capcom 3
Developer: Capcom
Publisher: Capcom
The byword for tag fighters, and still a much better game than the disappointing Marvel vs Capcom: Infinite, UMvC 3 is the definitive version of one of the finest crossovers in gaming history.
Featuring a massive roster, untold combo depth and potential and a decent tutorial for each individual character, Ultimate Marvel vs Capcom 3 is still fantastic after all these years. Besides, where else are you going to see Virgil team up with Iron Man and Captain America?
5. Soulcalibur VI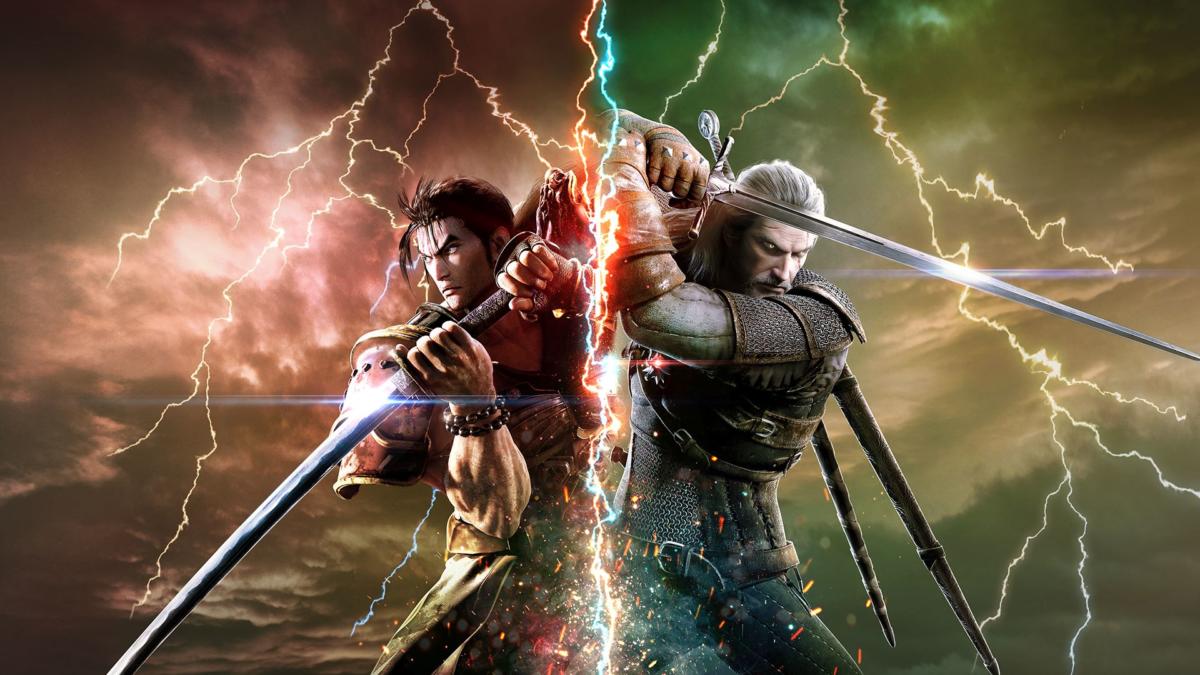 Developer: Bandai Namco
Publisher: Bandai Namco
One of the premier bywords in 3D fighting games, Soulcalibur VI for the most part takes the series back to its roots, retelling the plot of the first game with updated visuals, movesets and mechanics.
While those who played the game on the Dreamcast and such might feel right at home here, tools like Critical Edges, Soul Charges and more give the game a much more modern feel. Plus, you get to play as the silver-haired sex pest Geralt, which for some people is probably reason enough to buy the game itself.
From our Soulcalibur VI review:
Gripes with Tira notwithstanding, Soulcalibur VI exists in its own special pantheon when it comes to current generation 3D fighters. Even if you're not usually a SC fan, consider this your jumping on point.
4. Street Fighter V: Champion Edition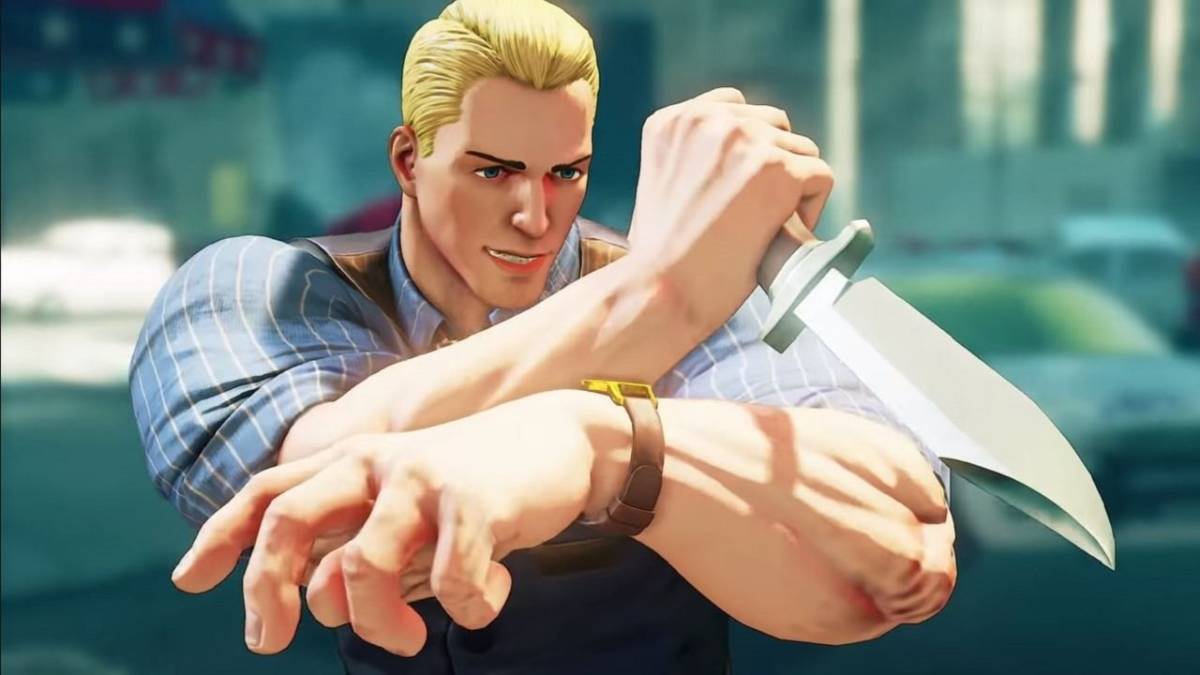 Developer: Capcom
Publisher: Capcom
One of the best comeback stories in recent fighting game history is that of Street Fighter V. After a much-maligned launch back in 2016, it's took Capcom a while to finally deliver the Street Fighter V experience players always wanted.
The Champion Edition version of the game comes with all four already released seasons of content for Capcom's premier fighting game. SFV retains the same gameplay the franchise has been known for, but retools plenty of characters, giving them more combo potential and options. If you were put off at launch, give it another chance. You might just like it, especially considering season 5 has Dan Hibiki on the roster. Best character, confirmed.
3. Mortal Kombat 11 Ultimate
Developer: NetherRealm
Publisher: WB Games
As day turns to night, it makes sense that the old must give way to the new, and that's the case here. While Mortal Kombat X was a brilliant fighting game, Mortal Kombat 11 dials up the experience in almost every way.
The gameplay is much tighter and rewarding, the graphics are phenomenal, the story is excellent and, while the content wasn't up to scratch upon launch, it's much better now. That's especially true with the Ultimate edition, which includes the ability to batter Robocop as Rambo. For any fighting game fan, Mortal Kombat 11 is an absolutely essential purchase.
From our Mortal Kombat 11 review:
Mortal Kombat 11, as a total package, has pretty much everything you could ask for from a fighting game: great graphics, amazing core gameplay, an in-depth tutorial, plenty of content, a healthy online offering and a dose of originality to boot.
2. Virtua Fighter 5: Ultimate Showdown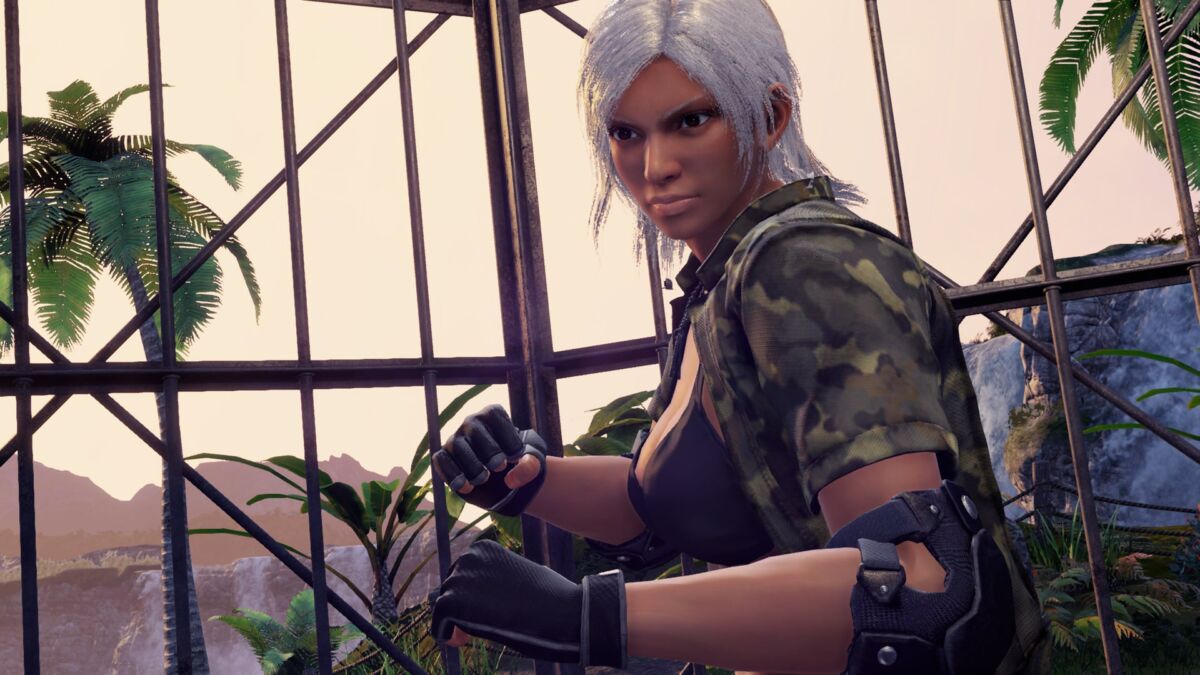 Developer: Ryu Ga Gotoku Studio, SEGA AM2
Publisher: SEGA
Admittedly more of a personal pick, Virtua Fighter 5: Ultimate Showdown sees one of the grandfathers of the fighting game genre make a long-awaiting comeback. Sure, it's just an updated version of Final Showdown, but it's still an incredible 3D fighting game with depth that'll keep you coming back for years.
The game includes a roster of 19 characters and a control system of only three buttons, which might seem paltry by comparison to other games on this list, but Virtua Fighter's brilliance comes from how it makes so much out of so little. If you've never played VF before, give this one a try. You won't regret it.
1. Tekken 7
Developer: Bandai Namco
Publisher: Bandai Namco
The "epic" conclusion to the Mishima Saga, with a story mode that wasn't really that epic beyond the fistfight in a volcano, Tekken 7 built upon the core foundations of the well-known series, introducing some new mechanics like Rage Arts, Power Crushes and Rage Drives.
Instead of upsetting the core formula of the game, these new additions helped improve gameplay and made tense moments more hype. Plus, Negan from The Walking Dead was part of Season 2's DLC, which is still blowing my mind.
From our Tekken 7 review:
The meagre selection of modes and underwhelming story in Tekken 7 might put off the lonesome player, but if you've got two controllers and a friend/sibling/partner to play with, Tekken 7 will keep you occupied forever. Besides, where else are you going to see a bear smack seven shades out of a vampire wearing a Bullet Club t-shirt?
READ NEXT:Biggest Upcoming New Fighting Games of 2021 & Beyond