Navigating libraries of video games while looking for a family-friendly experience can be a tiresome process. Sometimes, even happy-go-lucky cartoon characters wind up spouting four-letter obscenities, making it difficult for parents to really know what games are child appropriate. That's why we built this list of the best games for kids on Xbox Game Pass. Well, that and to get their squeaky little voices off the Grand Theft Online servers.
Each of the following ten kids games on Game Pass delivers a wholesome experience. Sure, these games may have been made with kids in mind, but no adult should be ashamed to load into their colorful worlds and completely get lost in the pure and often zany entertainment across PC, Xbox One, and Xbox Series X & S.
Best Game Pass Kids' Games
10. Viva Pinata
Developer: Rare
Publisher: Climax Group
Take on the role of a gardener in one of the most vibrant games to release on the Xbox 360, now backwards compatible on Xbox Game Pass. Viva Pinata may be on the "older" side, but its concept is so simple that it wears its age well. You take control of an abandoned garden on Pinata Island, where pinatas are sentient life forms attracted by candy and a budding garden. The more pinatas that are attracted to your garden, the more successful you are.
Unfortunately, it's not all fun and games on Pinata Island as the antagonistic Ruffians and sour pinatas will come along to rough things up. How do they do that, you ask? Oh, just by dropping poisoned candies for your pinatas to eat. There is a darker side to Viva Pinata, and we admit that romancing a pair of pinatas can be a little awkward, but the rest of the adorable world and cute minigames make it easy to overlook the subtext. And kids won't really get it, anyway.
Viva Pinata is a silly concept that's well-executed, especially as a way to escape the real world, much like what The Sims was to children of the 1990s.
9. My Friend Peppa Pig
Developer: Petoons Studio
Publisher: Outright Games Ltd.
It's rare for a children's game built from an existing property to be any good. However, Peppa Pig finds a way with this delightful take on the popular TV series. Players take control of a customizable character, who joins Peppa on a day full of fun and adventures. My Friend Peppa Pig digitizes playtime, allowing children and Peppa Pig fans to enjoy simple gaming with just a few button clicks.
Petoons Studio knew who it was catering to when it crafted this age-appropriate, narrative-rich adventure. And, of course, when we say "narrative-rich," we're talking to the degree of a typical episode of the animated series.
My Friend Peppa Pig is easy for everyone to figure out, so even parents that have never picked up a controller in their life can help guide their youngling through Peppa Pig's many problem-solving tasks.
8. New Super Lucky's Tale
Developer: Playful Corp.
Publisher: Xbox Game Studios
Spyro, Gex, and the Jersey Devil need to step aside — there's a new critter in the 3D platforming space. When the villainous Jinx aims to change the world with the Book of Ages, Lucky lends his bright personality to help his sister foil the plan. New Super Lucky's Tale is in the style of late-1990s, early-2000s 3D platformers, with a colorful world full of coins, diamonds, and other collectibles to find.
Lucky doesn't have a massive arsenal at his disposal, but he can jump on and tail swipe baddies like the best of them. Simplistic platforming and a family-friendly story make New Super Lucky's Tale easy to jump into for players of all ages. There are a few puzzles that may need some parental guidance, but for the most part, Lucky's was developed to appeal to a sizable range of players.
New Super Lucky's Tale may not bring much to the table we haven't seen before, but when the formula works, it provides one of the best games for kids on Xbox Game Pass.
7. Bugsnax
Developer: Young Horses
Publisher: Young Horses
If you're old enough to understand exactly what's happening in Bugsnax, Young Horses' colorful creature collector will borderline on a horror game. Younger, less jaded minds will see something fun and silly as they trap their targeted bug-sack and then feed it to one of their friends.
Despite how you view the noshing of innocent bugs, Bugsnax is a pleasant experience that puts players in the shoes of a journalist looking to know more about Snaktooth Island, as seen through the eyes of explorer Elizabert Megafig.
Along the way, Bugsnax unravels a host of information about the residents of Snaktooth, which creates an engaging and surprisingly immersive world to sink time into when you're not busy laying traps for bugsnax.
6. Overcooked! 2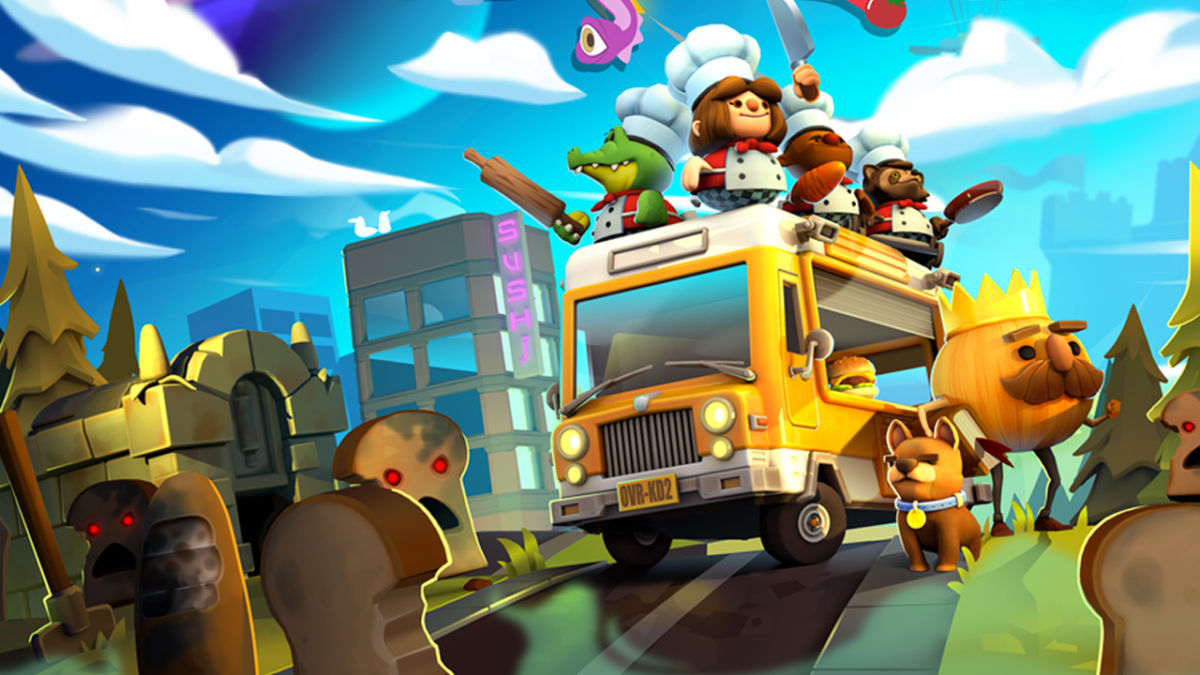 Developer: Ghost Town Games Ltd
Publisher: Team17
Few things are more chaotic than a child in the kitchen. Even the frantic, fast-paced, puzzling action of Overcooked! 2 may pale in comparison. However, with Overcooked! 2, there's no real mess to clean up and nobody can burn themselves. This sequel to the original multiplayer chef madness returns players to the Onion Kingdom for a culinary adventure to save the world.
You read that right. There's more than a good meal at stake as players work together in a madhouse of a kitchen to cook up all-new dishes. While the villainous Unbread threaten the sanctity of the kingdom, players can cook up exquisite dishes amongst the myriad challenges they face.
From teleporters that send chefs to inconvenient locations to mobile platforms shuffling ingredients and dishes, there's a lot to keep track of in this zany multiplayer experience on Xbox Game Pass.
5. Slime Rancher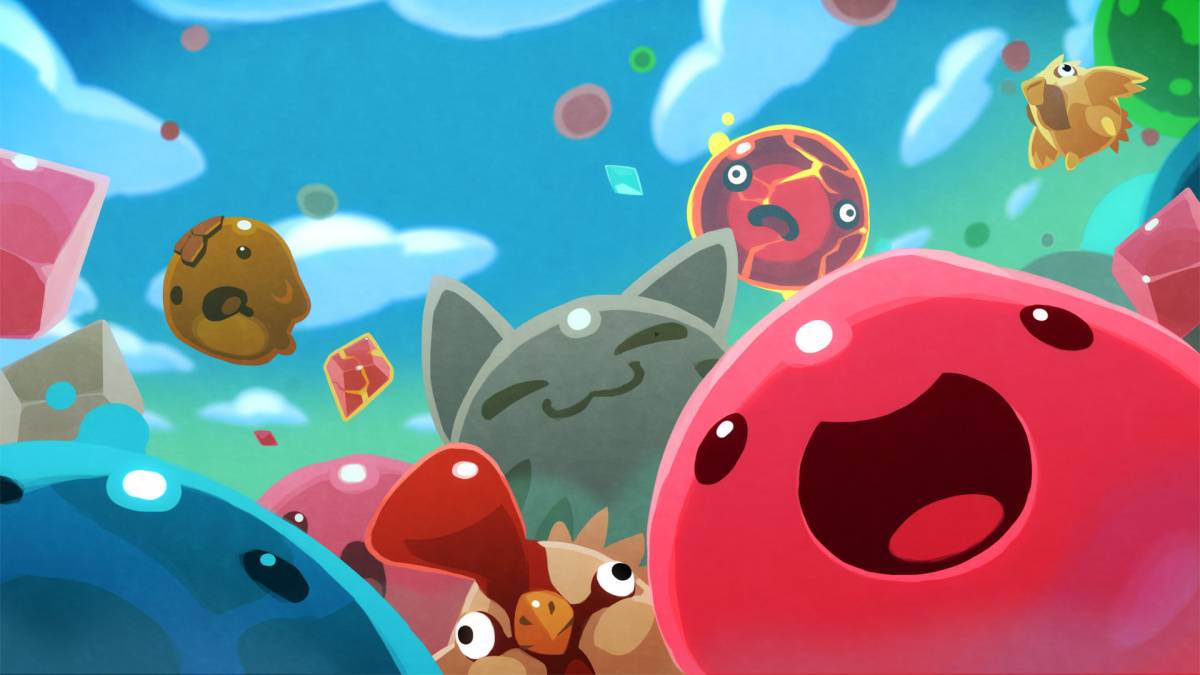 Developer: Monomi Park
Publisher: Monomi Park
There are few games more innocuous than Slime Rancher. As Beatrix LeBeau, you take over the titular slime ranch of renowned slime rancher Hobson Twilgers, and boy is it a difficult life. First, you have to explore a vibrant world to locate absolutely adorable little bouncing slime. Then, with your slime vacuum, you suck them up, return to your ranch, and blow them back out into individual pens, where they wait to be fed.
Okay, it's a bit more nuanced than that, as you do need to match the right food type with the right slime, combine different or similarly colored slime to create new or larger versions, and avoid the devilish black slime. As you progress, you'll expand your farm, move into different territories, and create a self-sustaining slime ranch.
Kids will love the quirkiness of the experience on Xbox Game Pass, adults will enjoy the more puzzling aspects, and everyone will fall in love with bouncy little slime.
4. Katamari Damacy Reroll
Developer: Monkeycraft
Publisher: Bandai Namco
Roll a ball around a highly interactive environment, collecting objects that help the ball grow in size. We're not sure there is a more simplistic concept behind a video game, and yet Katamari Damacy is one of those series that's revered. We're not even exaggerating when we say the point of each level is to roll over objects smaller than your adhesive ball, or your Katamari, to collect them and increase the size of your Katamari. Things start off small like paperclips and food items, but as you progress, you'll be picking up people and entire cities.
Though the concept may be basic and straightforward, the gameplay offers depth and a bit of a challenge. Navigating your Katamari around cramped environments can get difficult, especially with oddly shaped items attached to your titular ball. Things will get a little dicey as you try to beat the clock but find yourself struggling to move around.
Katamari Damacy Reroll is a HD remake of the original PS2 game, complete with improved visuals and recreated cutscenes. It's also one of the weirdest and best games for kids on Xbox Game Pass.
3. Unravel Two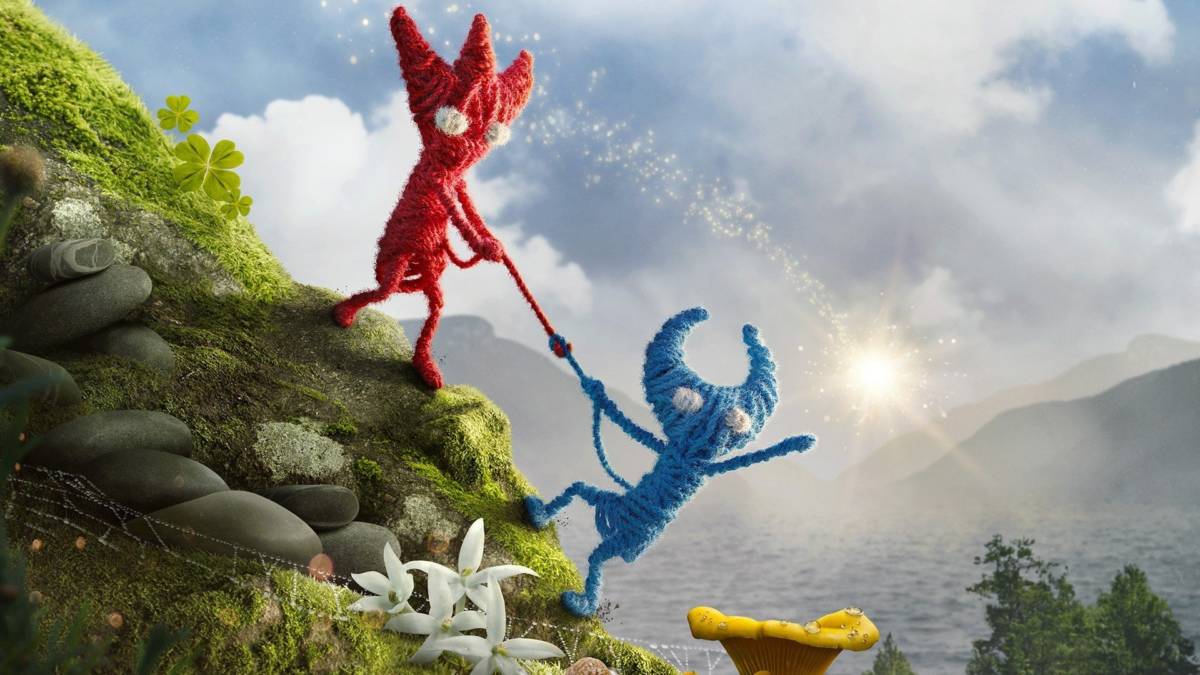 Developer: Coldwood Interactive
Publisher: Electronic Arts
NOTE: Xbox Game Pass Ultimate required
The first Unravel is a great game and everyone should absolutely go play it. However, Unravel Two takes a very critical step in the right direction with two-player co-op. Join threads in local co-op and adventure as a pair of Yarnys exploring a vibrant, living world based on real Scandinavian locations.
Your friendship will blossom as you navigate this colorful platformer and find yourself privy to a surprisingly emotional and engaging story. Adults will pick up on and understand the underlying themes. Kids will be enamored by the cutesy characters and stunning visuals. Both will walk away with their own appreciation for this puzzle-based platformer.
Games like Unravel Two are ideal for families looking for that digital experience to bond over. And getting lost in Yarny's world is the wonderful break from reality that gaming is meant to be for players of all ages.
2. Teenage Mutant Ninja Turtles: Shredder's Revenge
Developer: Tribute Games
Publisher: Dotemu
Teenage Mutant Ninja Turtles: Turtles in Time is among the best cabinets to ever grace an arcade's floor. The cohesive story, the frantic button-mashing combat, the perfect roster of baddies — they all came together for a well-rounded experience that was too easy to sink a ton of quarters into. Thankfully, consoles and PCs don't require quarters, because Shredder's Revenge recaptures the whimsy of Turtles in Time and is just as addictive.
As the title suggests, good 'ole Shredder is back, and the Turtles are on the scene. This time, they're not alone as April O'Neil, Casey Jones, and Splinter are joining the fight against Foot Soldiers, time-traveling Dino-Warriors, and swarms of mousers. Shredder's Revenge adds a few new things to the classic beat 'em up gameplay, including tiered unique power attacks and the ability to level up each character to increase health and improve their specials.
Parents and children alike will love jumping into this nostalgia-driven romp on Xbox Game Pass and working together to send the Foot Clan flying.
1. Minecraft
Developer: Mojang
Publisher: Mojang
Every child in existence knows that Minecraft exists, right? They must. It's literally everywhere, branded on just about everything in existence – including food.
This blocky building simulator and/or survival adventure, depending on how you approach it, has been a staple of gaming since its launch in 2011. Our prediction? It's going to stay as such for many years to come, entertaining children and adults alike across whatever consoles exist beyond the PS5 and Xbox Series X & S.
Minecraft's Creative Mode is soothing and stress-free if you're looking for the best kids' games on Xbox Game Pass, allowing players to assemble and disassemble projects big and large. It's a space to really let your imagination fly, which is vitally important to the development of young minds. More intuitive players can even create advanced structures where doors open with switches and make-shift screens can surf the internet.
Okay, that last one's really difficult to do, but it is possible.
Some of the coverage you find on Cultured Vultures contains affiliate links, which provide us with small commissions based on purchases made from visiting our site. We cover gaming news, movie reviews, wrestling and much more.