The Nintendo Switch has pulled the company out of the Wii-U induced doldrums, and all of a sudden things are looking rosy again in the land of Mario.
That's good, because gaming needs Nintendo, but buying into franchises like The Legend of Zelda and Fire Emblem can be pricey. Nintendo's first-party titles don't often drop in price, but thankfully third-party titles on the Switch offer some of the very best experiences that the console has to offer.
With that in mind, we've put together a list of the best cheap Switch games. We've got platformers, strategy titles, stealth games and more, and you could probably buy a handful of them for the same price as a used copy of Donkey Kong: Tropical Freeze.
Let's get saving.
1. Stardew Valley
Developer: ConcernedApe
Publisher: ConcernedApe
What can be said about Stardew Valley that hasn't been said already? This spiritual successor to Harvest Moon offers the chance to build your farm from the ground up, interacting with the townspeople and trading your wares.
The kind of game that feels ideal for playing after a long day, Stardew Valley now offers co-op play which means you can grow your rural business with a friend. Stardew Valley's addictive loop of farming, mining, trading and fishing could easily make it the only game you'll need on your Switch.
2. Into The Breach
Developer: Subset Games
Publisher: Subset Games
A favourite among the Cultured Vultures team, Into The Breach comes from the developers behind mega-hit FTL (which somehow still hasn't come to the Switch).
This turn-based strategy game offers bite-sized missions with varied objectives as players defend humanity from giant insects by using a varied array of mechs and tech.
Every defeat is a lesson learned, with players able to send one pilot back in time to do it all over again. One of the generation's finest.
3. Crypt of the Necrodancer
Developer: Brace Yourself Games
Publisher: Brace Yourself Games
When Nintendo lets you build a sequel to your game with officially licensed Zelda elements, you must be doing something right, and Crypt of the Necrodancer is definitely worthy of that honour.
A dungeon-crawler with a difference, the game's soundtrack is not only excellent but a key part of the experience, as all actions have to be performed on the beat of the music for both the player and the enemy.
4. Celeste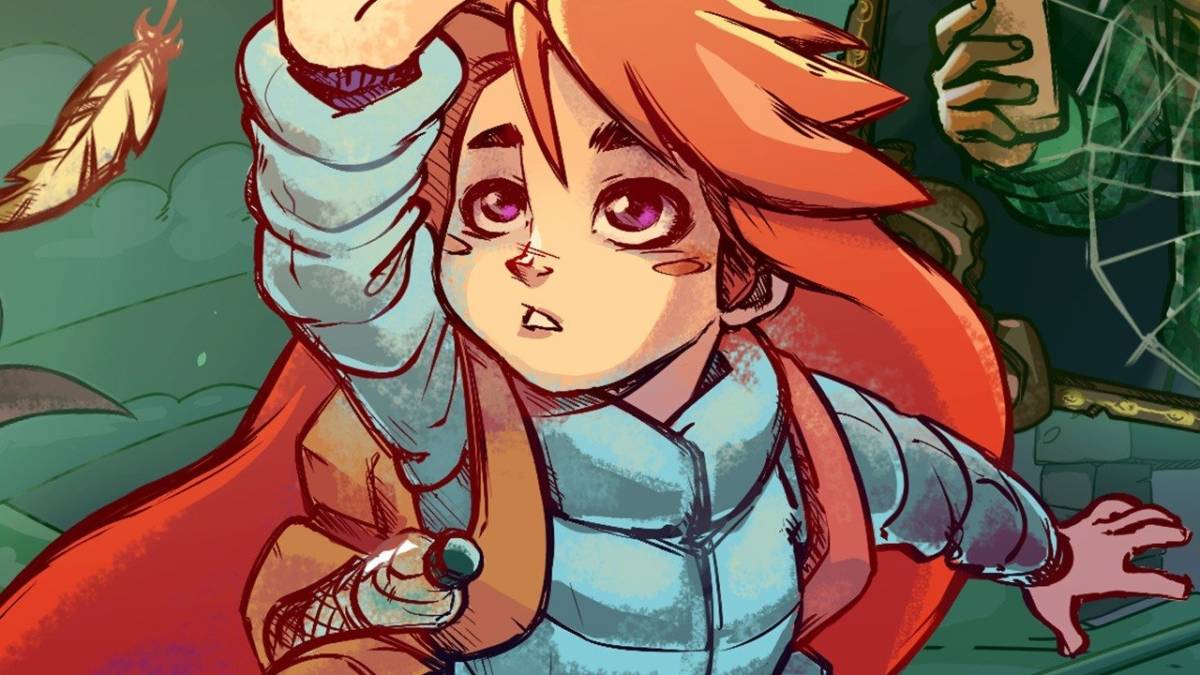 Developer: Matt Makes Games
Publisher: Matt Makes Games
To call Celeste a 2D platformer feels like an oversimplification, but in gameplay terms that's what it is. It's a pixel-perfect 2D platformer with a shimmering synth soundtrack and a variety of assists that make it enjoyable for everyone, regardless of gaming ability.
Scratch beneath the surface, though, and there's real heart in Celeste's tale of a woman's battle to overcome both physical and mental challenges on her trek to the top of a mountain.
5. Katana Zero
Developer: Askiisoft
Publisher: Devolver Digital
There are few things cooler than being a sword-wielding assassin, but Katana Zero examines how a bullet-reflecting killer would deal with the mundanities of noisy neighbours and psychiatrist visits in between superhuman feats of death-dealing.
Each mission requires clever usage of slow-motion, thorough planning, and all of the protagonist's abilities, all playing out as a figment of his imagination until everything clicks which results in a gory, violent replay that feels made for the Switch's Share button.
A stylish side scroller with the instantaneous respawning of Hotline Miami and similarly colourful visuals, Katana Zero is darkly comedic and a real gem.
From our Katana Zero review:
"Katana Zero's almost unprecedented level of polish, lightning-fast gameplay, and thought-provoking story make it one of the year's best indie games."
6. Hollow Knight
Developer: Team Cherry
Publisher: Team Cherry
One of the greatest Metroidvania titles of the last decade, Hollow Knight offers plenty of challenge for hardcore players, along with rewards that are both experiential and tangible.
Playing as the titular Knight, players plunge into the depths of Hallowsnest. This bleak but beautiful subterranean kingdom is home to bosses, platforming challenges, and one of the best soundtracks on Switch.
In truth, it's totally unmissable, for fans of the genre as well as fans of tough games like Dark Souls which definitely influenced traversal and combat in Hollow Knight, with stunning animations for both our diminutive hero and the beasts he faces.
7. Golf Story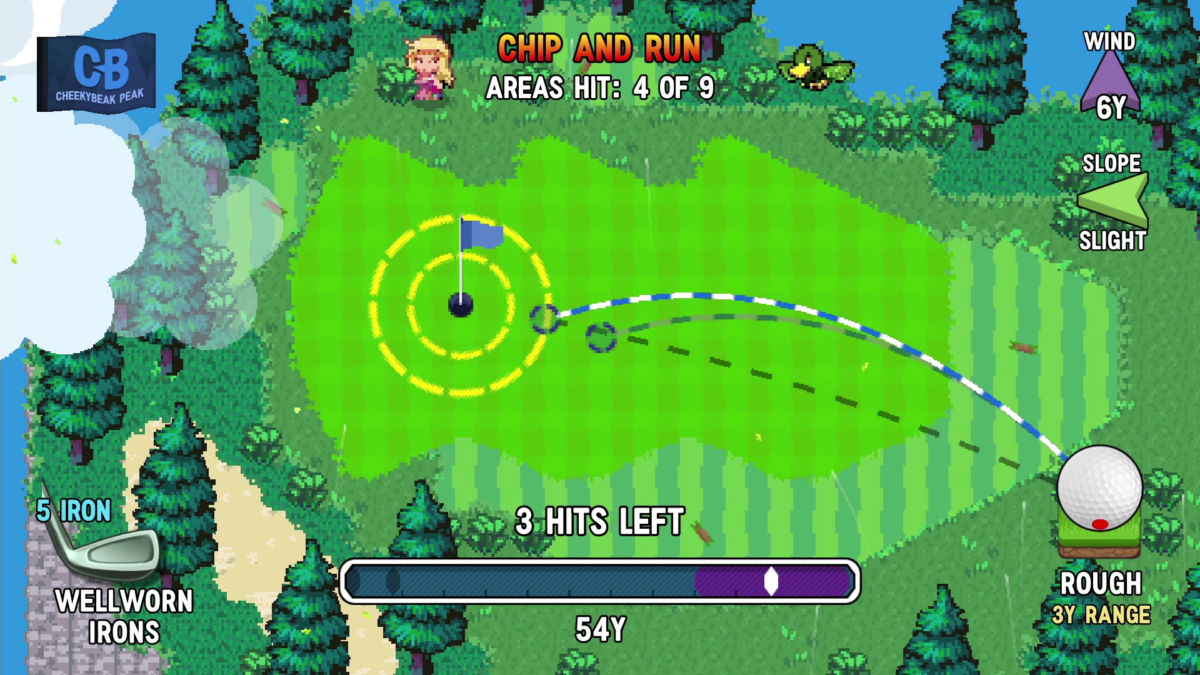 Developer: Sidebar Games
Publisher: Sidebar Games
Blending the simple pleasures of a game of golf with an impressive RPG campaign has been so successful for Golf Story that it's a wonder it hasn't been done before.
With players able to tee-off at any point, with golf replacing the combat you'd find in other RPGs, what stands out about Golf Story is in its wonderfully grounded writing. Characters are, for the most part, total jerks to the point of parity, and it makes proving them wrong out on the green all the more satisfying.
8. Ape Out
Developer: Gabe Cuzzillo
Publisher: Devolver Digital
If you cross the top-down perspective of Hotline Miami with a hugely powerful gorilla and a wealth of percussion instruments, you end up with Ape Out.
Putting you in the rippling muscles of a force of nature, Ape Out lets players violently throw, bludgeon and shoot their way out of increasingly dire scenarios with a stunning visual style and a percussive soundtrack that reacts to your every move.
From our Ape Out review:
"Ape Out delivers a stylish excuse to get into Miles Davis thanks to superlative usage of audio and simple but hugely fun gameplay with a decent amount of content to keep you playing. Go ape."
9. Thumper
Developer: Drool
Publisher: Drool
Described as a rhythm-violence game, Thumper takes the track-based musical action of Amplitude and filters it via your fever-induced nightmares.
With the kind of soundtrack that makes dubstep seem a little on the shy side, Thumper is best played with headphones in a quiet room.
Keep your little beetle on the track, and power through the game's industrial sounds and haunting visuals as the pace and difficulty increase with every song.
10. Sonic Mania
Developer: PagodaWest Games/Headcannon
Publisher: Sega
With the blue blur making his Hollywood debut, what better time to revisit the franchise than now?
In truth, Sonic Mania might even be the best of the bunch. Developed by Sonic fans in conjunction with Sega, this 2D platformer is nostalgic perfection and feels like it wouldn't be out of place on the Sega Genesis.
Whether you're playing as Sonic, Tails, or Knuckles, it's well worth the asking price and the "Plus" version adds even more content.
From our Sonic Mania review:
"Old school fans will relish the challenge and the attention to detail while younger gamers may able finally understand why Sonic was such a gaming icon in the 1990s. But seriously, screw Hydrocity Zone."
11. Mark of the Ninja Remastered
Developer: Klei Entertainment
Publisher: Microsoft Studios
Stealth games may have slinked back into the shadows for the most part, but Mark of the Ninja is well worth hunting for.
A side-scroller that puts you in the robes of a ninja hell-bent on vengeance, Mark of the Ninja leverages light and darkness to reward careful play while also offering all the tools you'd expect a ninja to wield. In fact, it's just as much a puzzle game as it is an action title at times.
That means wall running, grappling hooks, and throwing knives are the order of the day, along with deadly close-range executions that feel satisfying to pull off.
12. Downwell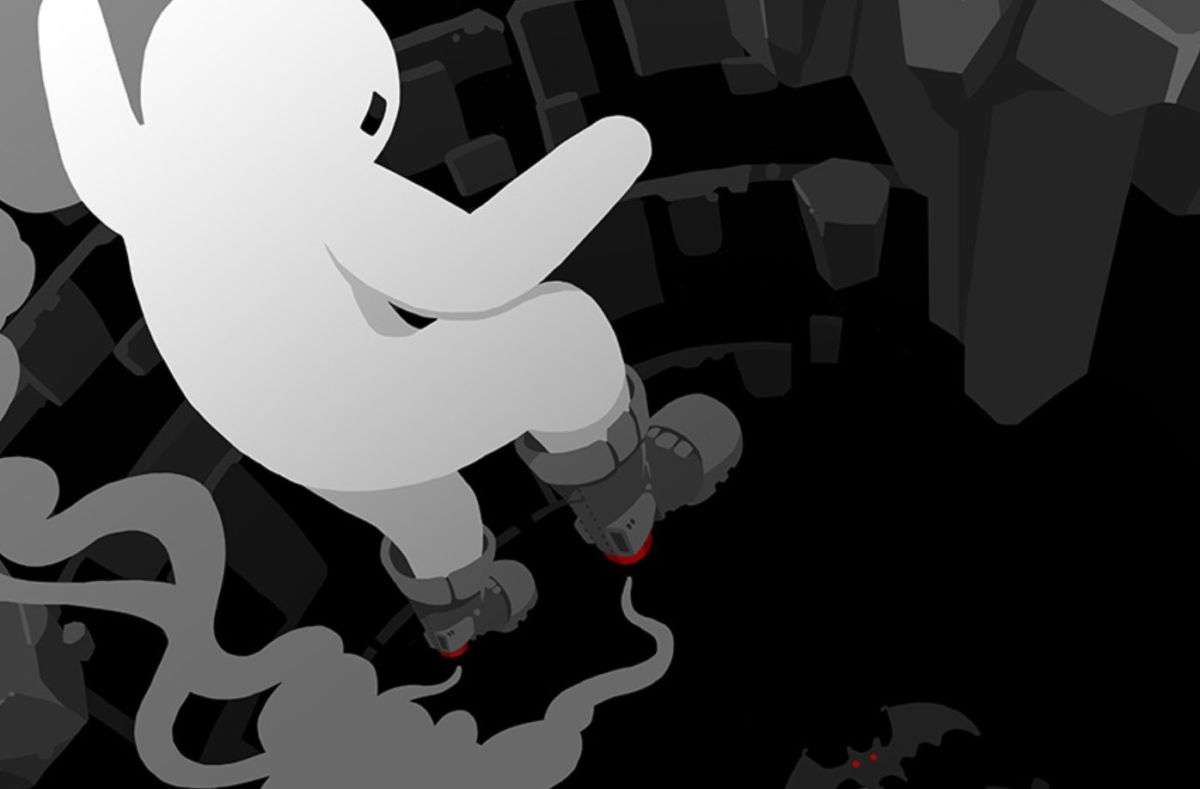 Developer: Moppin
Publisher: Devolver Digital
Something a little different to the usual side-scrollers, this vertical-scrolling roguelike may not look like much at first glance but it's some of the purest platforming carnage available.
With a protagonist armed with gun-boots that shoot downwards when in the air, the challenge is simple – reach the bottom of the screen. Along the way are enemies, obstacles, and the option to upgrade your killer heels.
It's a simple concept executed wonderfully, and perfect for score-chasers and those that want something to play on their commute.
From our Downwell review:
"Downwell's Switch port proves that, no matter the platform, it's one of the most addictive and rewarding shooter platformers out there with its price point making it feel like an absolute steal."
13. Gato Roboto
Developer: Doinksoft
Publisher: Devolver Digital
Metroidvanias are commonplace on the Switch, but this monochrome entry in the genre offers plenty to differentiate it aside from the black and white visuals.
Players control a cat, but not just any cat. This feline controls a powerful mech suit to save the crew of a downed spaceship, and quite honestly if that doesn't sell it to you, nothing will.
As cute as it is, Gato Roboto offers plenty of challenges, channelling games like Blaster Master and other NES titles.
14. Oxenfree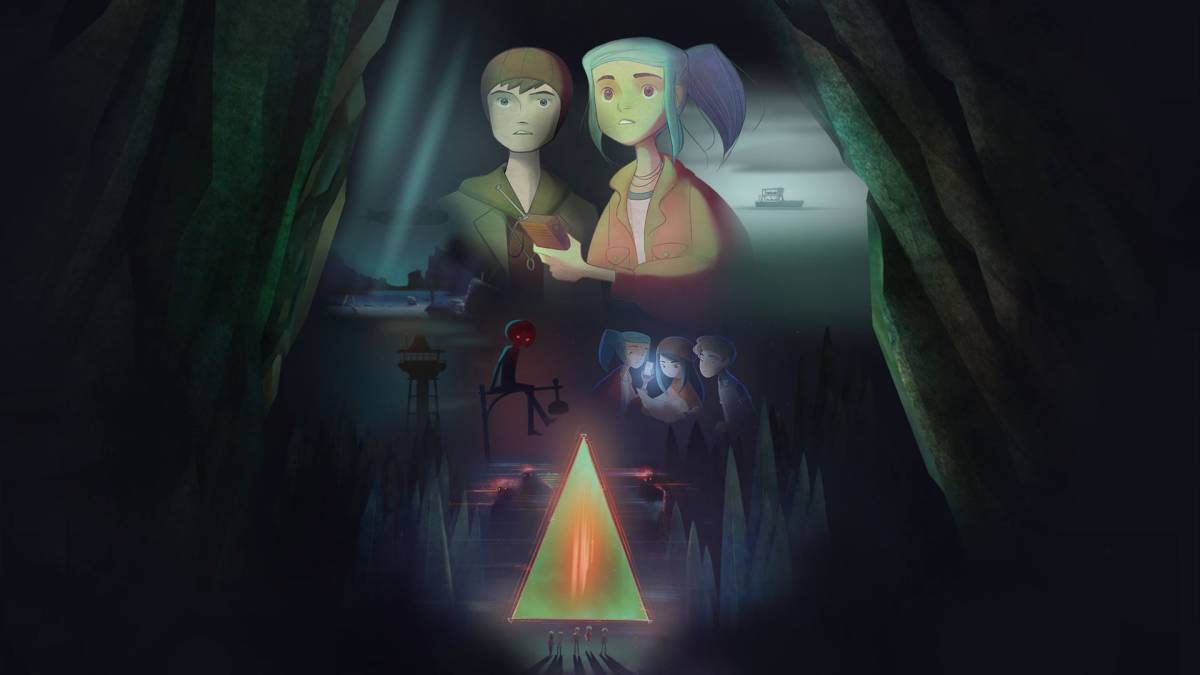 Developer: Night School Studio
Publisher: Night School Studio
A coming-of-age drama focused around a group of teens on a seemingly abandoned island, Oxenfree mashes the energy of Stranger Things and Twin Peaks with believable characters and well-written dialogue to create one of the surprise hits of this console generation.
The game's watercolour art style feels timeless, and it's easy to become attached to each character of the group. If you do pick it up and finish it, be sure to replay it again for a fresh take on the game's events.
15. Mario + Rabbids Kingdom Battle
Developer: Ubisoft Milan
Publisher: Ubisoft
Kingdom Battle might have had the most uphill struggle of any Switch game to gain traction with gamers. Mixing the beloved Mushroom Kingdom with the almost universally derided Rabbids felt ripe for a tacky mini-game collection or two.
Of course, what followed blew our collective socks off. This turn-based tactics game channels XCOM with deep mechanics and an impressively long campaign. Regularly discounted, this is one of the Switch's finest strategy games and shouldn't be missed.
Enjoyed our look through the best and cheapest games on the Switch? We got a whole bunch of other Switch content for your reading pleasure, as well as a video that will definitely be in the top 10 videos you watch today:
– Best Switch Fighting Games
– Best Switch Horror Games
– Best Switch Single Player Games
Some of the coverage you find on Cultured Vultures contains affiliate links, which provide us with small commissions based on purchases made from visiting our site. We cover gaming news, movie reviews, wrestling and much more.