Metroidvania games are arguably more popular now than they've ever been, and more common too – but which ones are best?
The genre's surge in popularity is down to an increasing number of quality examples on every console. Pioneered by Nintendo's Metroid and Konami's Castlevania titles, Metroidvania titles tend to take the form of 2D platformers with exploration elements.
As players progress, they gain new options in combat and traversal which in turn open up fresh routes. It's the kind of gameplay loop that sounds easy in theory but is tougher than you'd think to do well – levels need to be at least partially signposted to avoid frustration, and new techniques ideally blend both exploration and combat into a single move to avoid confusion, and above all, both sides of the game need to be fun.
The following ten games achieve all of these, ticking all the boxes and then some. If you're looking for the best Metroidvania games, you'll find them below ranked in no particular order.
The Best Metroidvania Games
1. Castlevania Requiem
Developer: Konami
Publisher: Konami
Kicking things off with one of the progenitors of the genre, this PS4 collection bundles together Castlevania: Symphony of the Night and Rondo of Blood in one perfectly functional package – if lacking a little in terms of extra content.
Still, this port of the PSP release of Symphony of the Night still hits all the right notes, albeit with some of the original PlayStation version's charm missing (including some of the chortle-worthy script). Both games still hold up, though – and this is the perfect place to start your Metroidvania journey.
Still, if you yearn for the original incarnation, it can still be found on Xbox 360 and is backwards compatible on Xbox One.
2. Super Metroid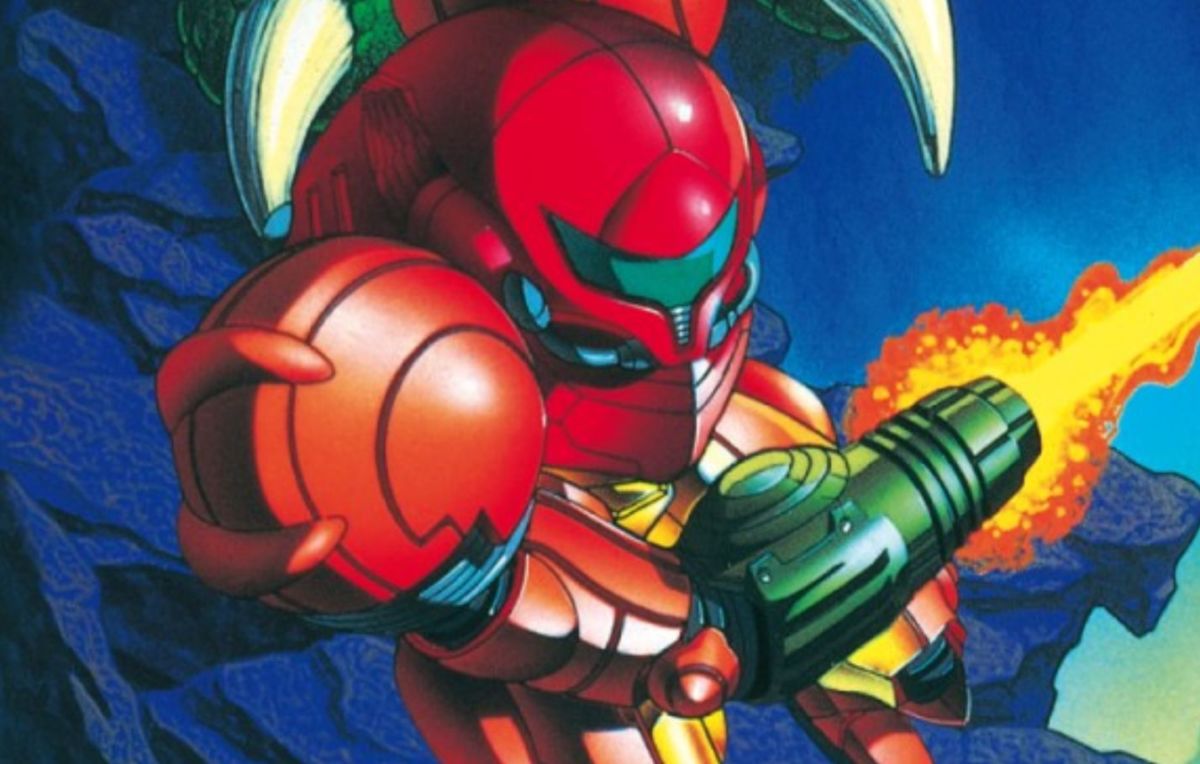 Developer: Nintendo
Publisher: Nintendo
The other half of the Metroidvania portmanteau, Super Metroid set much of the genre's template all the way back in 1994.
The feeling of unlocking Samus' grappling beam, the morphing ball, or the Hi-Jump boosts would go on to be a staple of the franchise, even making it into the Prime series of Metroid first-person shooters.
Chasing Ridley as gaming's most famous helmet-clad heroine still feels just as fun as it did way back when, and is a shining example of why both characters are so popular in Super Smash Bros. Ultimate.
It may seem simpler than many more complex titles, but we can't recommend this trip down memory lane any more – in fact, Super Metroid is one of the SNES titles you can find on the Nintendo Switch Online service, so it could be in your library already.
3. Hollow Knight
Developer: Team Cherry
Publisher: Team Cherry
As we noted in our best indie games list, Hollow Knight is something truly special. Its bleak setting belies the sheer amount of fun you can have searching every nook and cranny of its sprawling subterranean underworld.
Not unlike the Souls games, heading off the beaten path not only leads to secrets but can often lead to new challenges, including hidden bosses with their own experiential rewards as well as more tangible ones.
When floating and fighting through underground caverns as the titular knight, animations are fluid and intricate, and the soundtrack is beyond superb. It really is something to behold in motion.
READ NEXT: 20 Best Post-Apocalyptic Games You Should Play
4. Guacamelee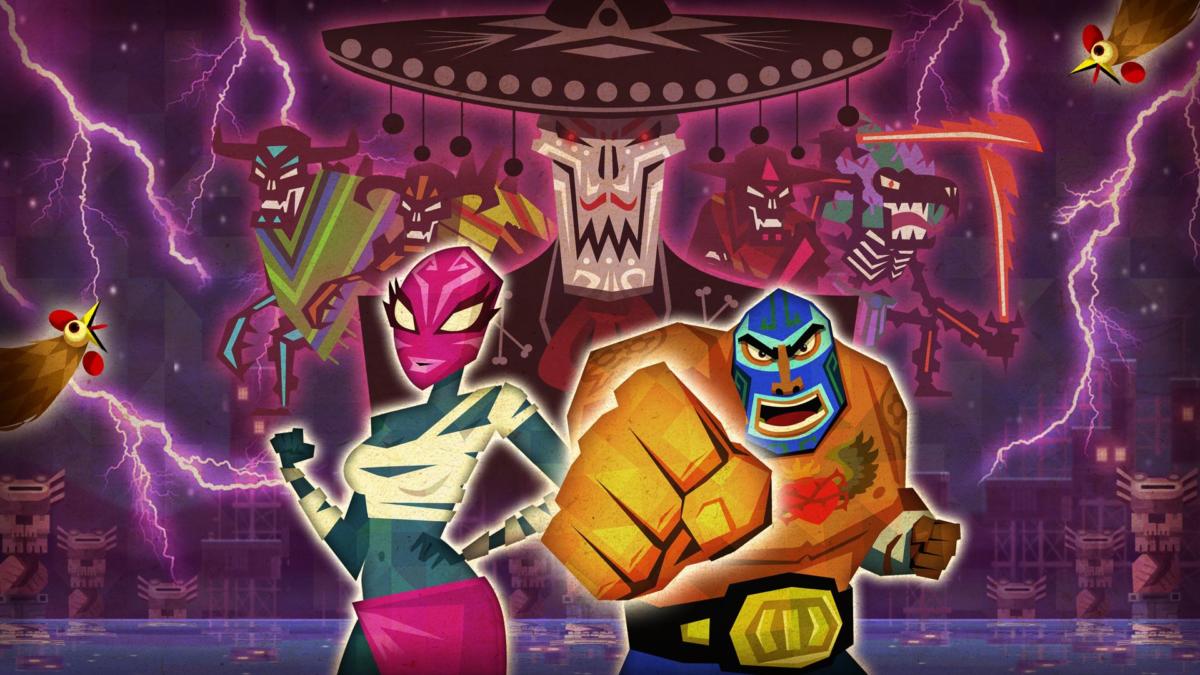 Developer: Drinkbox Studios
Publisher: Drinkbox Studios
Metroidvanias may have risen from gothic castles and far-out planets, but Guacamelee shows that the template can be applied to even the zaniest of scenarios – including Mexican Luchadore culture.
In Guacamelee (and its similarly excellent sequel), players take control of retired pro-wrestler Juan as he journeys to the underworld, all while learning new skills that open up fresh avenues for exploration.
Full of colour, and arguably shining brightest on the PlayStation Vita's OLED screen (RIP), Guacamelee is also one of the genre's funniest with Juan and co. touching on as many memes as possible as well as gently lampooning notable indie titles in the sequel.
5. Steamworld Dig 2
Developer: Image & Form
Publisher: Image & Form
Something a little different, Steamworld Dig 2 arguably is a more loose Metroidvania than most. It revolves around Dorothy, an adorable robot on the hunt for the first game's lead character Rusty.
Playing out as a series of mines that are explored from a 2D perspective, Dorothy earns fresh resources on each expedition which can then be turned into new gadgets and weapons. The loop is compelling, allowing her to traverse ever-deeper.
Steamworld Dig 2's bite-sized missions lend themselves well to handheld play, making it ideal on Switch.
6. Dead Cells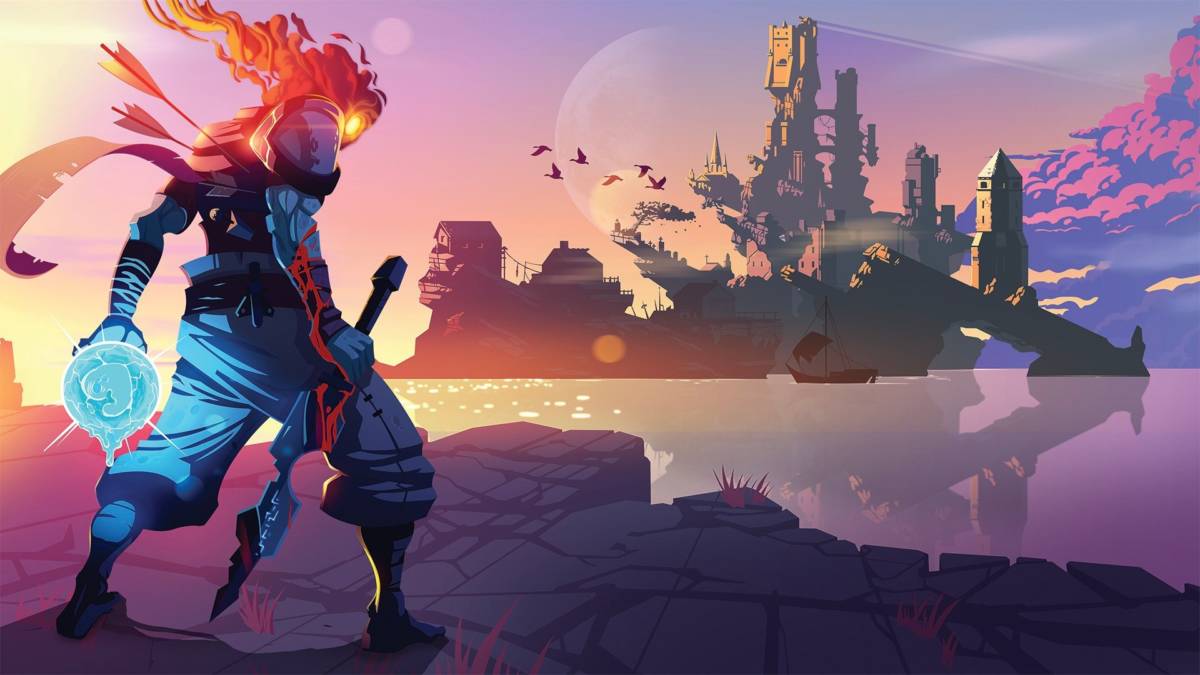 Developer: Motion Twin
Publisher: Motion Twin
If dying a lot in a game is a turnoff for you, then Dead Cells might not be your kind of game. Another title we highlighted in the "Best Indie Games" list, playing as a blob of gelatinous gloop has never been so fun.
Possessing a deceased human host, players are tasked with navigating procedurally generated dungeons to find a way out of the starting dungeon. With every death, the map resets – but it's not all doom and gloom.
While some upgrades carry over, weapons and items are also reset – meaning no two runs are ever the same. We can't get enough of the tripwire that rips enemies apart, but maybe that says more about us than it does about Dead Cells.
READ NEXT: 16 Best Vampire Games To Sink Your Teeth Into
7. Ori and the Blind Forest
Developer: Moon Studios
Publisher: Microsoft Studios
Ori and the Blind Forest was, for a while, the big Xbox One exclusive that many would point to during the console's infamous release droughts. Now on Switch (and PC), it deserves to be played by as many platforming fans as possible.
Despite launching back in 2015, the game is still a stunning visual feast – with Ori's adventure to restore life to a dying forest full of personality and lighting effects.
Don't get too swept up in the beauty of the game though – Ori and the Blind Forest is tough, with several sections (including the famed Water Tower) a true test of both the adorable spirit's platforming dexterity and combat prowess.
The sequel, Ori and the Will of the Wisps, is due in March 2020 and will launch on Xbox Game Pass. If you have finished the first game but can't wait for the sequel, listen to Gareth Coker's truly sumptuous soundtrack to keep you going.
8. Bloodstained: Ritual Of The Night
Developer: ArtPlay
Publisher: 505 Games
If you've always wondered what Castlevania would look like in today's world (specifically the seminal Symphony of the Night), then Bloodstained: Ritual of the Night would be the answer.
From famed Castlevania contributor Koji Igarashi, this Kickstarter-born title adds some fresh twists to the well-worn formula Igarashi helped to popularise all those years ago.
Random loot drops, expanded melee and ranged combat, and a surprisingly effective 2.5D perspective help the game feel just fresh enough to stand apart from its sister-series.
What's more, the Switch version received a significant patch to improve performance earlier this month – something fans had been waiting for since that version's lacklustre launch.
9. Axiom Verge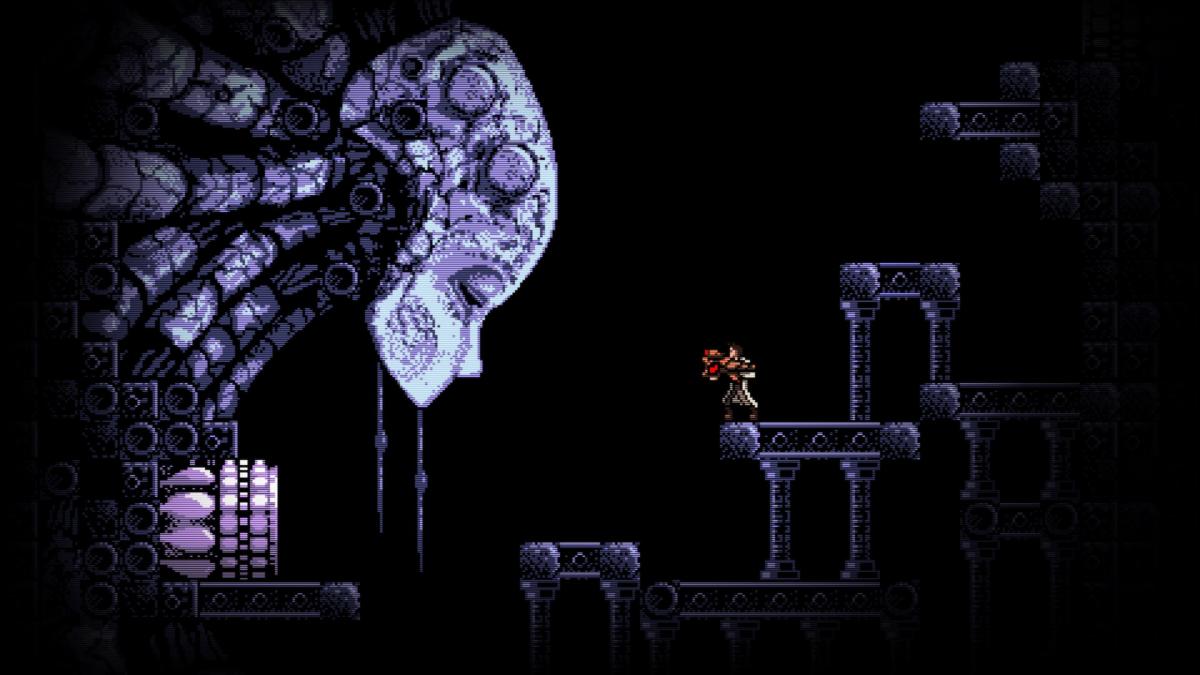 Developer: Thomas Happ Games
Publisher: Thomas Happ Games
If Bloodstained is a spiritual successor to Castlevania, Axiom Verge is the closest we got to a 2D Metroid title for a period of time.
With a story full of twists and turns and over sixty items to collect, Axiom Verge offers more than just pixel-perfect visuals. In fact, it'll be instantly recognisable to 8-bit and 16-bit fans, but might just offer a gameplay experience that betters what came before.
Despite constantly powering up protagonist Trace, the alien world of Sudra almost always feels dangerous, with a sense of foreboding that suggests something evil is always just a screen away.
Somehow developed by a single developer, the game has recently been confirmed to be getting a sequel in 2020 – and the fervour for more Axiom Verge can't be understated.
10. Shadow Complex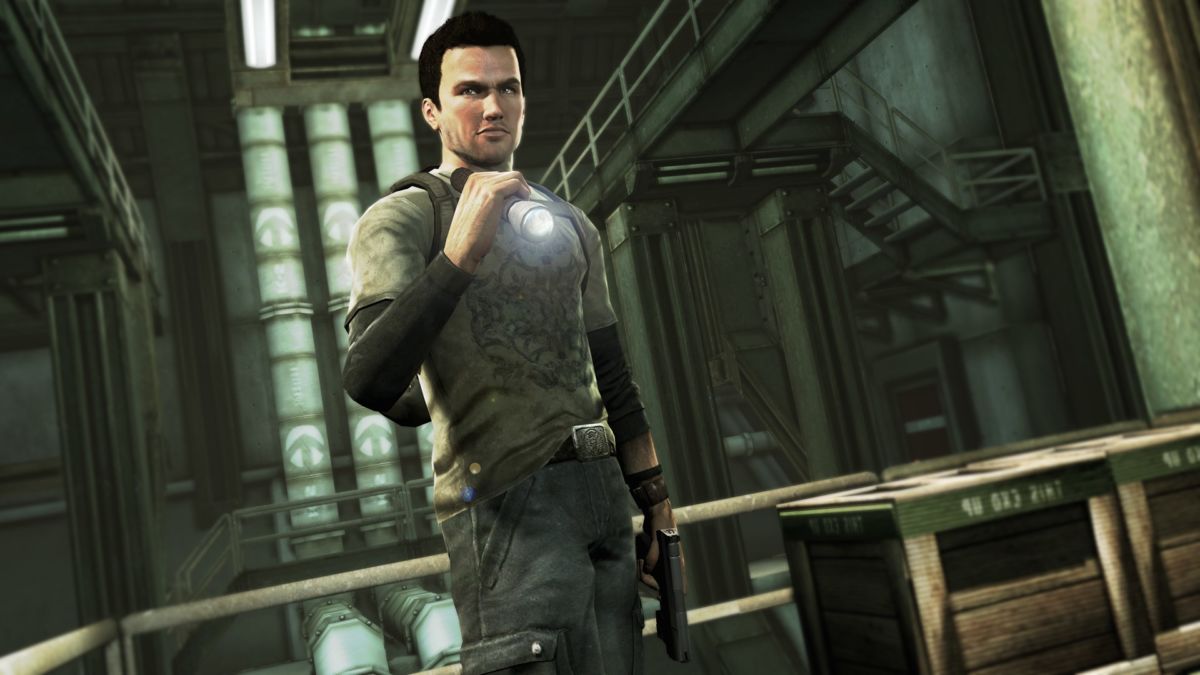 Developer: Chair Entertainment
Publisher: Epic Games
Eschewing space, luchadores, gothic castles and a dying forest, Shadow Complex was one of Xbox Live Arcade's biggest success stories back in 2009.
Despite being over a decade old, the game is still an excellent Metroidvania that takes place in a contemporary setting as protagonist Jason battles soldiers, tanks, and all sorts of other military forces to save his girlfriend.
Don't let that basic plot summary fool you – this 2.5D title offers challenging combat and a surprisingly cerebral subtext, with its events running concurrently to Orson Scott Card's novel Empire.
MORE GAMING:
– 11 Best Xbox One Indie Games You Should Download
– The Most Exciting New Indie Games of 2020 & Beyond
– 20 Best Couch Co-Op Games You Should Play
Some of the coverage you find on Cultured Vultures contains affiliate links, which provide us with small commissions based on purchases made from visiting our site. We cover gaming news, movie reviews, wrestling and much more.