Where would we be without indie games to give some variety in what is becoming a bit of a homogeneous mainstream gaming landscape? If you're sick of the same open worlds and tiring monetisation, the new indie games of 2020 are sure to remind you of how innovative this industry can be — often without working their employees to near collapse, either.
The horizon for indies this year is definitely a very promising one with loads of long in the making titles expected to finally make an impact. From sequels to revered classics to weirdness from publishers who revel in the bizarre, taking a walk off the beaten path for your gaming fix in 2020 is looking very enticing indeed.
As time goes on, we'll be updating these indie game release dates, as well as adding any new ones that make a big impression. Be sure to leave your suggestions down below.
The New Indie Games of 2020
Bloodroots | February 28th, 2020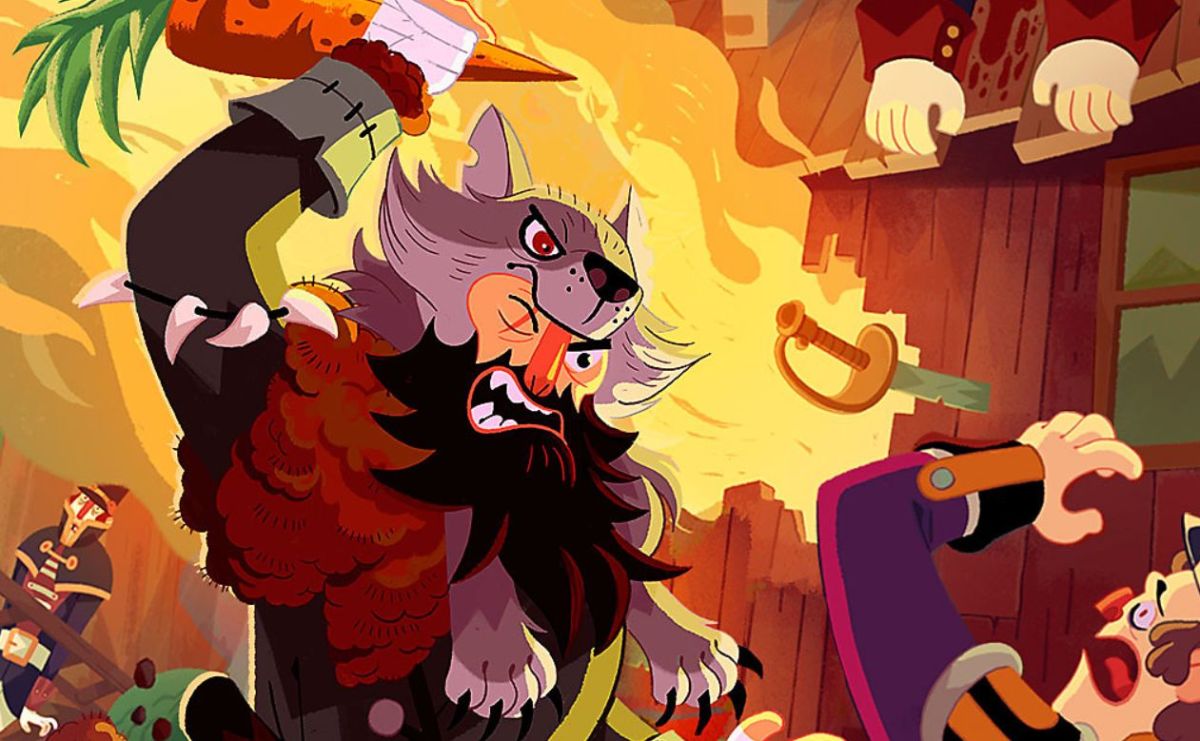 Developer: Paper Cult
Publisher: Paper Cult
Platform(s): PC, PS4, NS
A contender for one of the most stylish indie games of 2020, Bloodroots is an isometric actioner in which you must use anything at your disposal to wreak revenge across a demented version of the Old West while you rack up combos.
Bringing to mind the likes of Ruiner, Bloodroots casts you as Mr. Wolf on his quest for vengeance after he is left for dead. It's a game all about improvisation and experimentation, so maybe don't overlook that carrot as a weapon of mass destruction.
Yes, Your Grace | March 6th, 2020
Developer: Brave At Night
Publisher: No More Robots
Platform(s): PC
A long in the making narrative-driven king simulator, Yes, Your Grace was one of the most intriguing indies we played at EGX 2019, one that asked us plenty of tough questions despite not having too long with it. Yes, we royally screwed it up.
You play as a king on the brink of war who deals with his subjects in his throne room by day before venturing out and bonding with his family for the rest of his time. We were asked within no time at all whether or not we wanted to behead a dude, with our actions likely having some long-term repercussions. Keep an eye on this one if you liked Papers, Please.
Summerford | Q4 2020
Developer: Noisy Valley Studios
Publisher: Noisy Valley Studios
Platform(s): PC
The recent Resident Evil 2 remake just a bit too clean and modernised for you? You might want to take a look at Noisy Valley Studios' Summerford, which is attempting a revival of survival horror in its glory days.
Inspired by the likes of Resident Evil, Silent Hill and Alone in the Dark, Summerford will be trying to cast your mind back to the first two PlayStation generations as you find out what went in the exclusion zone of a nuclear disaster in the UK. Multiple endings and puzzles await with this one in the latter half of 2020.
No Straight Roads | TBC 2020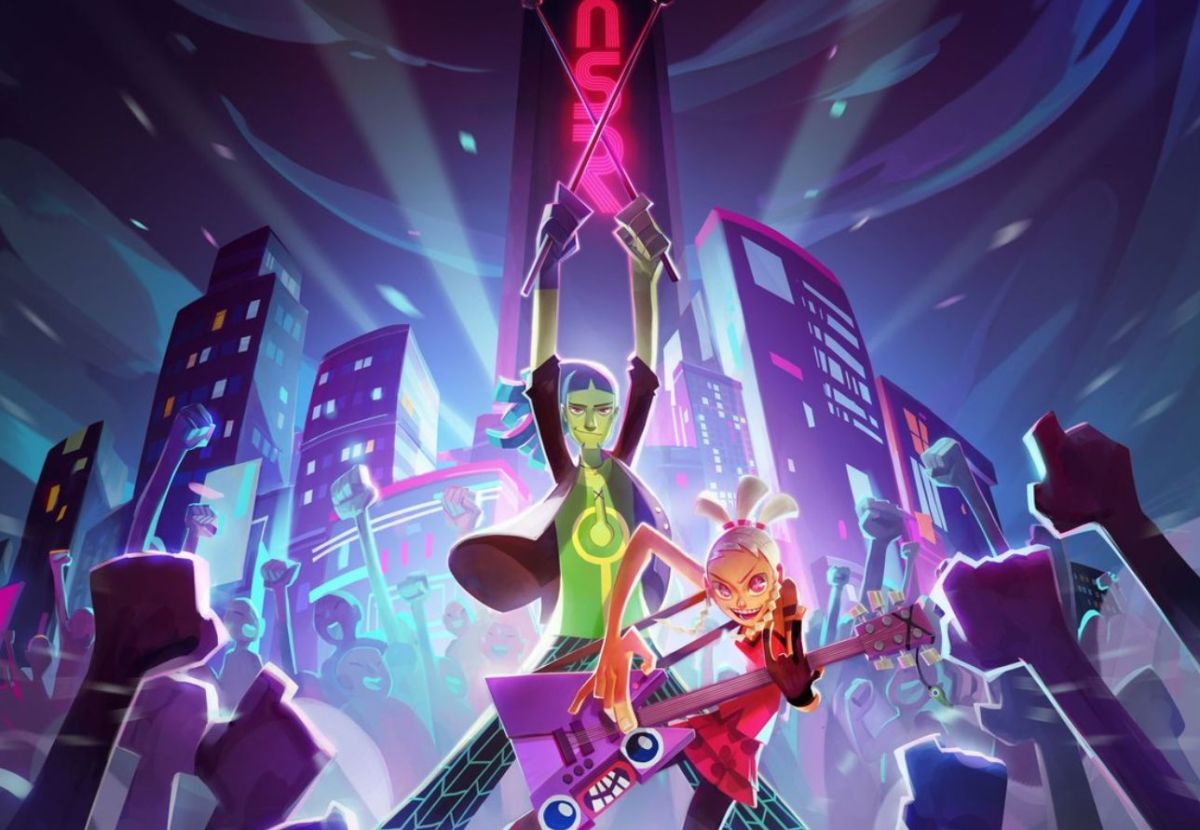 Developer: Metronomik
Publisher: Sold-Out Software
Platform(s): PC, PS4
No Straight Roads is an action-adventure in which you must reclaim Vinyl City from the dreaded EDM overlords. You play as members of an indie rock back after they are rejected from joining the empire and then go on to try and topple them.
It certainly looks barmy and different, like an updated version of something like Vib Ribbon or Gitaroo Man. Harness both rock and EDM as you beat people up to the beat with skill trees and a huge soundtrack likely to provide big bops this year.
Oddworld: Soulstorm | TBC 2020
Developer: Oddworld Inhabitants
Publisher: Oddworld Inhabitants
Platform(s): PC, PS4, XB1
It's been a long, long wait for Oddworld fans since Stranger's Wrath. Following the success of New and Tasty, a remake of Abe's Oddysee, Soulstorm is looking to do the same thing for Exodus with some fresh twists.
Looking absolutely sumptuous (though the jaggedness of the originals still have their charm), Soulstorm is a puzzle platformer with a macabre side that will pitch you as the hapless Abe as he leads his people to freedom, one chant at a time.
The Artful Escape | TBC 2020
Developer: Beethoven & Dinosaur
Publisher: Annapurna Interactive
Platform(s): PC, XB1
It looks like 2020 is going to be one of rock reverence for the indie scene in gaming with The Artful Escape pitting you as Francis, a young musician looking for his place among his musical family and to discover himself in the process.
Players will be able to create their own soundtracks in The Artful Escape by encountering creatures in an absolutely mind-bending world that you may want to swerve if you've ingested something illegal. This platformer looks like it will be one of 2020's trippiest, most captivating games.
Carrion | TBC 2020
Developer: Phobia Game Studio
Publisher: Devolver Digital
Platform(s): PC, PS4, XB1
The idea of being the bad guy isn't exactly a new one in video games, but a vengeful blob that snakes it way around a research facility to unleash hell on those that kept it captive? Yep, that's pretty unique and is the elevator pitch for this year's Carrion.
Billed as a "reverse horror game", you play as an amorphous set of tendrils (and death) as you evolve into an even more frightening and destructive beast over time. It's published by Devolver Digital, who have a proven track record of pushing innovative weirdness so there's a lot of hope for this one.
Atomicrops | TBC 2020 (out now in Early Access)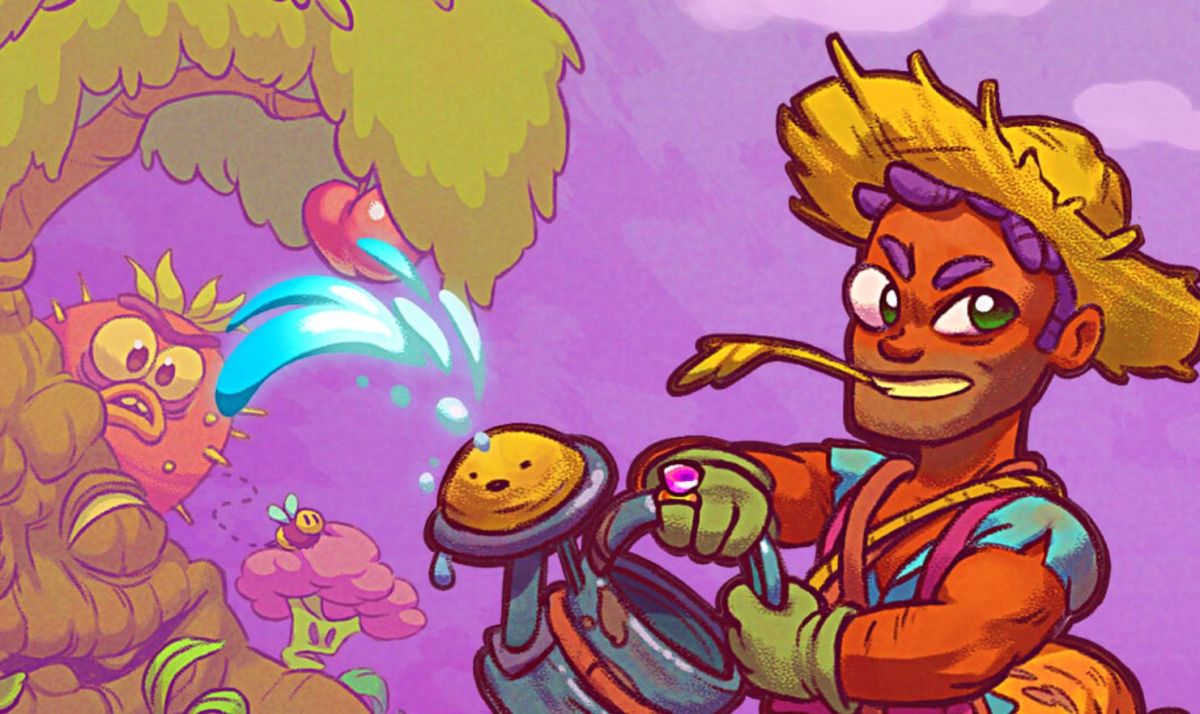 Developer: Bird Bath Games
Publisher: Raw Fury
Platform(s): PC, PS4, XB1, NS
If you'd told someone just five years ago that farming games would be all the rage, they probably would have laughed in your face and returned to their cover system. Excuse the pun, but farming games are in something of a purple patch right now with plenty offering new twists.
Atomicrops is one such title, a game where you must grow your crops while also defending them from mutant pets, who you can then turn into fertiliser. As is the farming game way, you can also snag yourself a husband or wife, but this time they can kick ass right alongside you. Out now on EGS Early Access with console versions due in 2020.
Fall Guys: Ultimate Knockout | TBC 2020
Developer: Mediatonic
Publisher: Devolver Digital
Platform(s): PC, PS4
Devolver have been trying their damnedest to make people remember how damned good multiplayer games without blood and guns can be, evidenced by last year's Heave Ho!, and now it looks like it's Fall Guys' ludicrous turn to prove a point.
Often compared to Takeshi's Castle in terms of its bright lunacy, Fall Guys: Ultimate Knockout pits players against one another on a dash to the finish line with many sure to fall by the wayside. If you want to prove who the ultimate gamer is to your friends, put the digital M16 down and indulge in this madness instead in 2020.
Eldest Souls | TBC 2020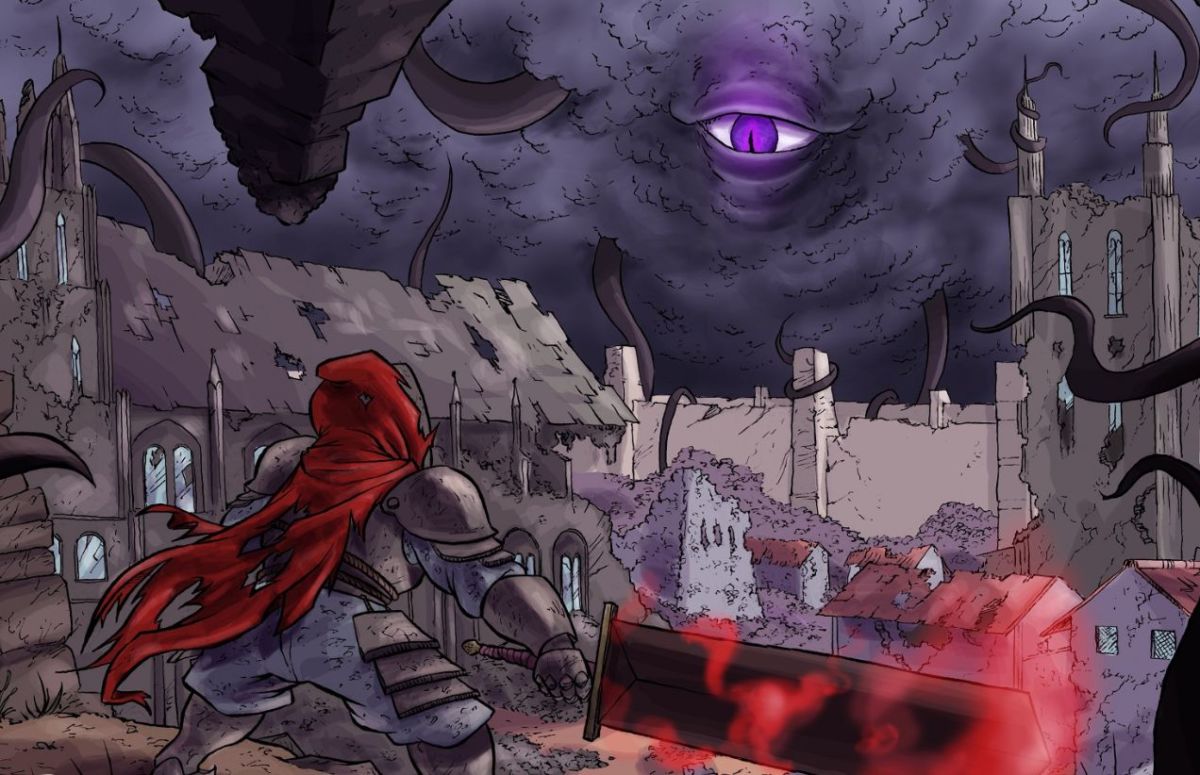 Developer: Fallen Flag Studio
Publisher: United Label
Platform(s): PC
Coming across like a mix of Dark Souls (yes, we know) and Hyper Light Drifter, Eldest Souls was one of the best surprises we had at EGX 2019, it offering a lot of challenge with a beautiful art style and clear indication the direction the developers are taking with the game.
As a boss rush, you must dice your way through continually difficult big bads while stitching together how exactly these Old Gods escaped from their imprisonment. Featuring a unique rage mechanic that unleashes devastating blows with huge caveats, Eldest Souls is going to make a few people lose their minds this year.
Sable | TBC 2020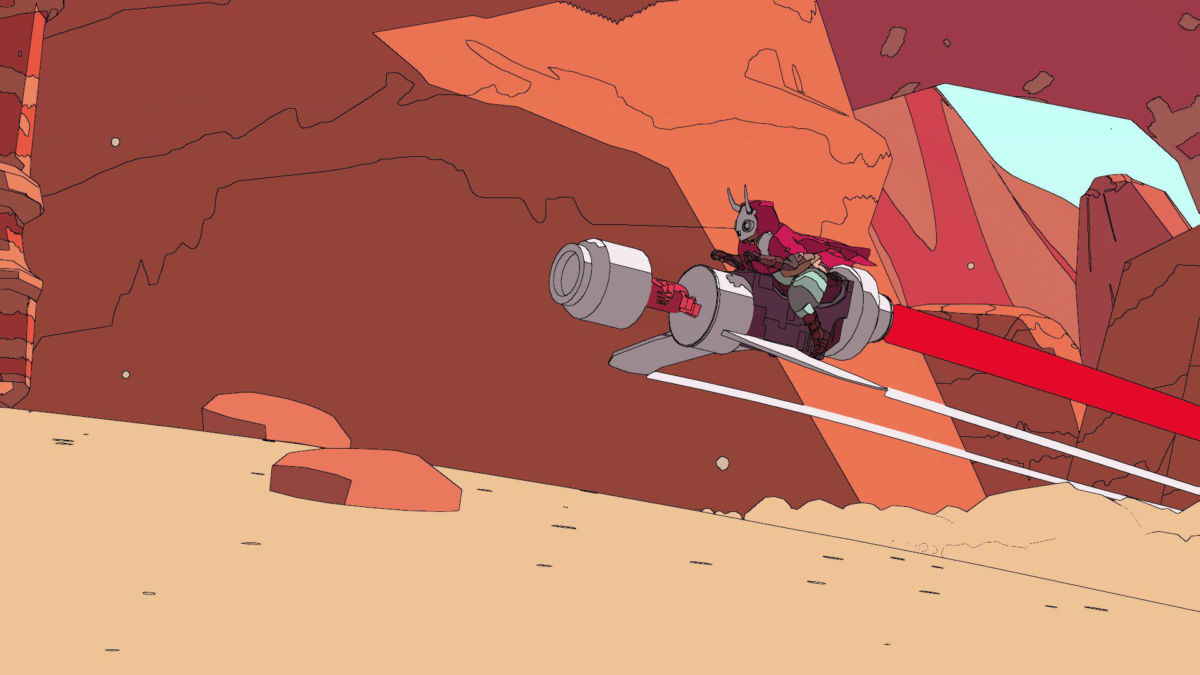 Developer: Shedworks
Publisher: Raw Fury
Platform(s): PC, PS4, XB1
Once you're done dribbling over those visuals (we mean, cor, what a beauty), Sable has a coming of age story for you tuck into as you traverse an open world. As well as discovering yourself, Sable will allow to learn more about a strange alien world.
Whether by hoverbike or on-foot, you can traverse the desert and its many monuments while meeting plenty of strangers along the way on a long journey for self-discovery. Looking like an intoxicating mix of Journey, Hype Light Drifter and FAR: Lone Sails, Sable has our attention.
The Pathless | TBC 2020
Developer: Giant Squid
Publisher: Annapurna Interactive
Platform(s): PC, PS4
The newest game from the makers of the beautiful Abzu, The Pathless is an adventure game set in a forest teeming with darkness. You play as a young archer with an eagle for company as you look to rid your world of the new evil.
Appearing like a more hands-on, involved game than their previous effort, The Pathless looks to offer sumptuous visuals and puzzles alongside combat. We're calling it early: The Pathless wants to make you cry, especially as the composer behind Journey is also involved.
Mineko's Night Market | TBC 2020
Developer: Meowza Games
Publisher: Humble Bundle
Platform(s): PC, Switch
Don't want to contend with the explosions and loudness of a lot of modern games? How about you try Mineko's Night Market, a self-confessed "whimsical" game in which you shop for gifts, sell stuff at your stall, and play many fun mini-games?
Coming across like Stardew meets Night In the Woods, you play as Mineko, a young girl who's trying to eke out a living in a superstitious land where the locals worship a cat called Abe. A love letter to Japanese culture, Mineko's Night Market is bound to charm plenty of players this year.
Streets of Rage 4 | TBC 2020
Developer: Lizardcube, Guard Crush Games, Dotemu
Publisher: Dotemu
Platform(s): PC, PS4, XB1, NS
A game that arcade fans never fought they would get, Streets of Rage 4 looks to offer the same side-scrolling mayhem as its predecessors with that irresistible "just one more try" feeling, all backed by a delicious new art style.
Dotemu and the gang are (wisely) not changing the formula too much, offering multiple characters to play as as you make your way through waves of bad guys. With the mind behind that iconic soundtrack returning and it shaping up very nicely indeed, looks like we will soon have another great couch co-op game to punch our way through.
Ooblets | TBC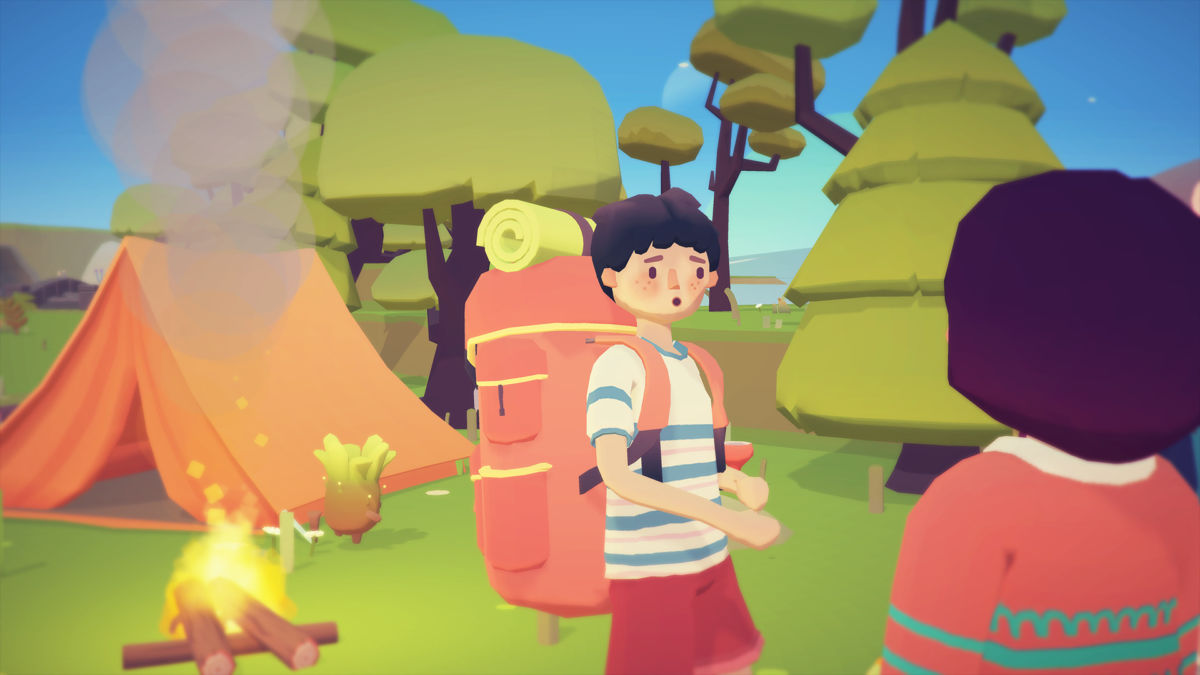 Developer: Glumberland
Publisher: Glumberland
Platform(s): PC, XB1
Regardless of any controveries which seems to have consumed all conversation regarding the game itself, Ooblets is still looking like an endearing farming and living sim where you grow and train your strange little pals.
Shaping up to be a lo-fi delight, Ooblets will allow you to put your mind into cruise control as you take part in dance battles, grow your farm, and just generally live the quiet life. A lot of games have been inspired by Stardew, but Ooblets looks like it's taking one of the most interesting spins on the recipe so far.
Tunic | TBC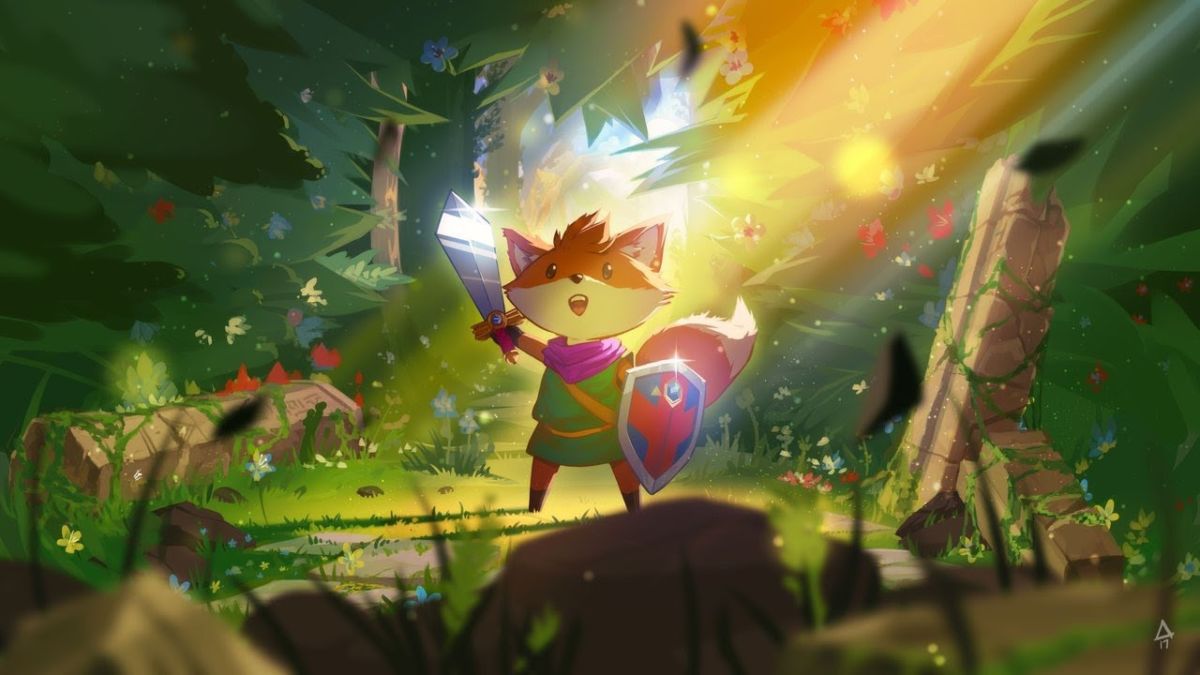 Developer: Andrew Shouldice
Publisher: Finji
Platform(s): PC, XB1
A long in the making isometric adventure, Tunic sees you playing as a fox in a magical land that seems to take some inspiration from the The Legend of Zelda series. As far as inspirations go, that's a pretty solid base to start off from.
Developed by just one guy, Tunic is looking like a charming time with minimalist storytelling and a gorgeous art style to accompany it. Players will progress over time with better, more powerful weapons in Tunic, which was recently revealed to be a console exclusive for the Xbox One.
Atomic Heart | TBC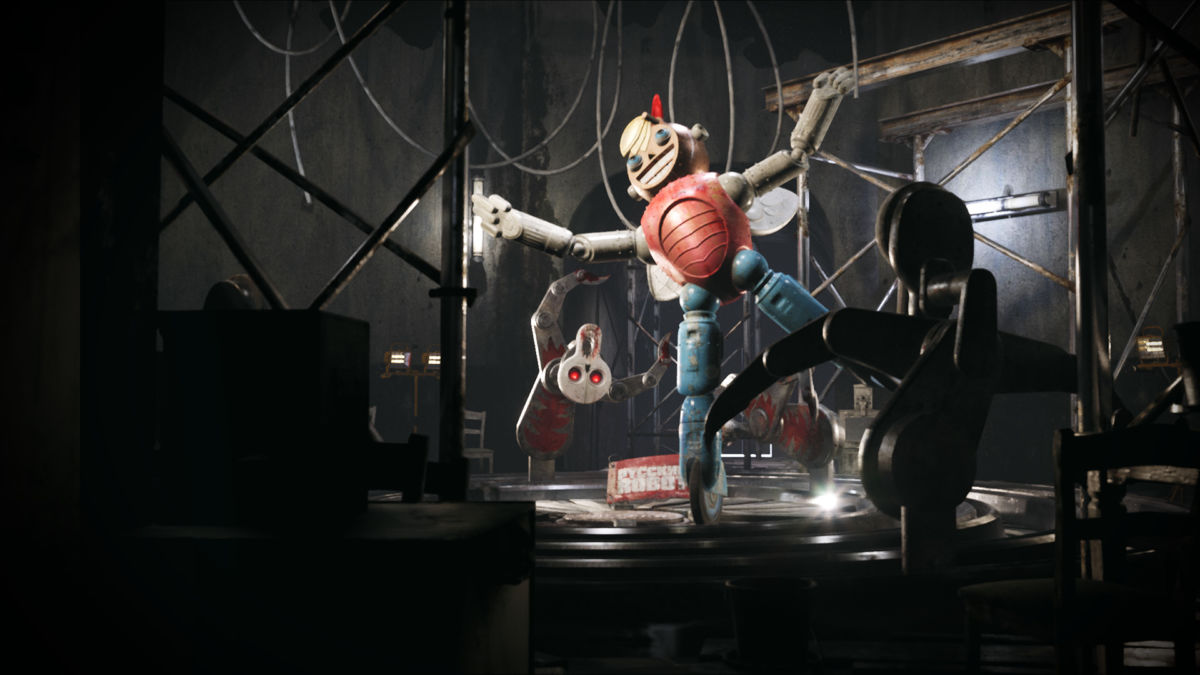 Developer: Mundfish
Publisher: Mundfish
Platform(s): PC
A bonkers FPS sci-fi with tinges of horror, Atomic Heart made a huge splash when it was revealed thanks to an eye-catching reveal trailer, though new information has been a little thin on the ground ever since. Looking like a mix between Black Mirror, Chernobylite and BioShock, it certainly has one of the most interesting visual designs of recent memory.
Set in an alternate universe in the Soviet Union, you play as special agent P-3 who must figure out what the hell went down after a botched landing in a dark world. Atomic Heart will dabble in the insane and pleasing the Motherland when it launches sometime down the line.
Spelunky 2 | TBC
Developer: Blitworks/Mossmouth
Publisher: Mossmouth
Platform(s): PC, PS4
One of the most influential indie games of all time is gearing up for a sequel sometime in the not too distant future after a delay saw it miss its 2019 release window to add some more detail to the game. We all know by now that a delay isn't always bad news.
Revealed in 2017, Spelunky 2 will focus on the daughter of the protagonists from the original classic as she makes her way through treacherous caverns on the hunt for loot, one roguelike obstacle at a time. There's no firm release date for Spelunky 2 yet, though we would expect it during 2020.
Risk of Rain 2 | TBC
Developer: Hopoo Games
Publisher: Gearbox
Platform(s): PC
Currently available via Steam Early Access, it's not a stretch to suggest that Risk of Rain 2 has been received incredibly well by fans. Currently sitting on an Overwhelmingly Positive rating on Steam, the brave switch to a 3D world seems to have paid off for Hopoo, which is a brilliant name, by the way.
A multiplayer roguelike, players must work with others or go it alone to escape an alien planet while also seeking out what makes beasts of us all: sweet, sweet loot. Featuring a supremely chill soundtrack and a progression system that actually makes you feel like you are making progress, expect Risk of Rain 2 to continue to go from strength to strength.
Super Meat Boy Forever | TBC 2021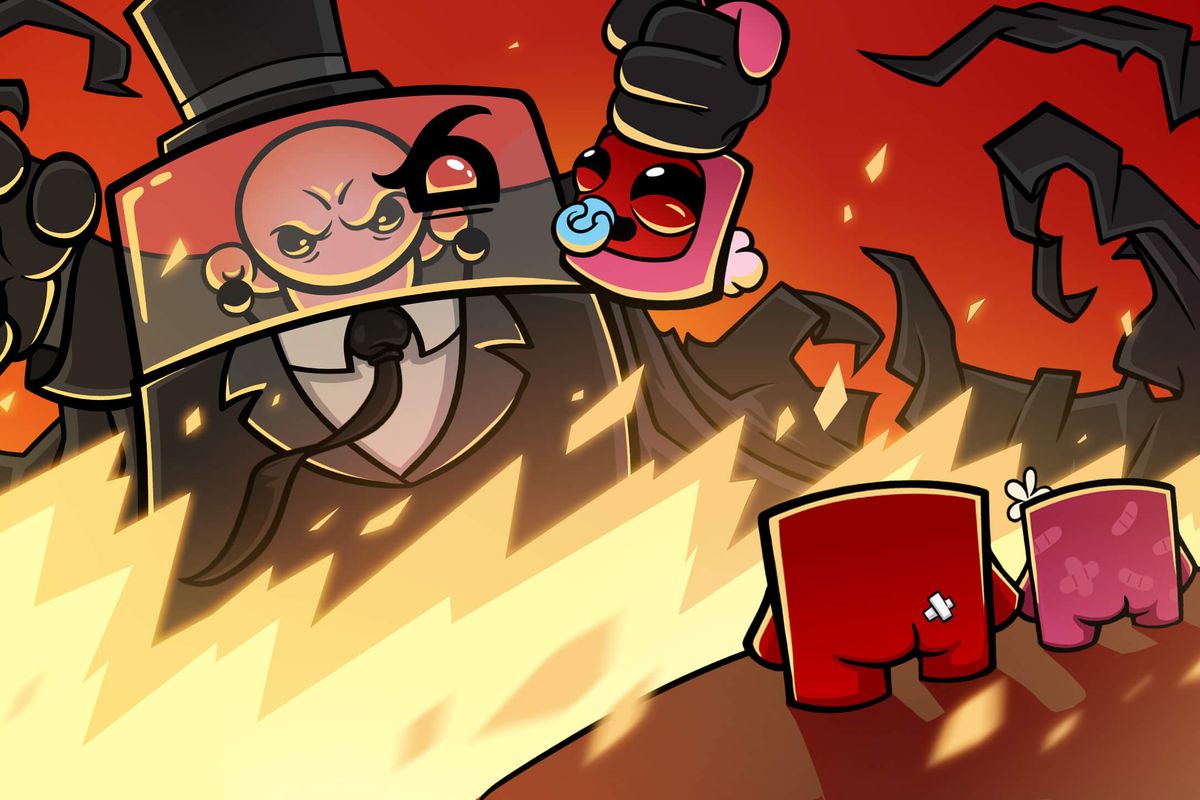 Developer: Team Meat
Publisher: Team Meat
Platform(s): PC, PS4, XB1, Mobile
It's been a long old road for Super Meat Boy Forever, the sequel to the maddening and brilliant indie icon. Following regular delays, it looks like 2021 may finally be the year that we see the masochistic platformer make its second debut.
Meat Boy and Bandage Girl team up across a gargantuan 7000 levels to save their daughter from the dastardly Dr. Fetus with all kinds of hazards sure to make players want to eat their fists along the way. As Team Meat themselves say: "Your mind will be blown. Your socks will be blown off. Team Meat is not liable for any of this."
MORE INDIE: 45 Best Indie Games of All Time
Some of the coverage you find on Cultured Vultures contains affiliate links, which provide us with small commissions based on purchases made from visiting our site. We cover gaming news, movie reviews, wrestling and much more.