While it would be fair to say that the Xbox One has been handily beaten by the PlayStation 4 in this console generation, there have been some bright spots for Microsoft – including Xbox One's indie titles.
Xbox Game Pass, Backwards Compatibility, and ID@Xbox have all proven to be tremendously popular – with the latter incubating plenty of exciting independent titles like Capybara's Below, PlayDead's Inside, and plenty more.
Between ID@Xbox, and gaming going through a second "golden age" of indies, there's almost too many titles to catch up on. Luckily for you, we've put together a list of the ten best Xbox One indie games, ranging from platformers, to Metroidvanias, to world-conquering blockbusters.
With that in mind, here's eleven Xbox indies that are sure to keep you entertained in these chilly months.
The Best Xbox One Indie Games
1. Cuphead
Developer: Studio MDHR
Publisher: Studio MDHR
A rare example of a game being worth the wait, Cuphead finally launched in September of 2017 (since making its way to Switch – with a downloadable costume in Super Smash Bros Ultimate, no less) after multiple delays – and became a global phenomenon.
A tough-as-nails boss-rush with platforming elements, the game is entirely playable in co-op – but that only tells half the story.
Instantly recognisable for its stunning art style, reminiscent of 1930s cartoons, it truly looks incredible in motion – something that hasn't changed despite its E3 unveiling all the way back in 2014.
If you've not played the game yet, it's worth jumping into, especially with the "Delicious Last Course" expansion due in 2020, and a Netflix original series also on the way.
2. Celeste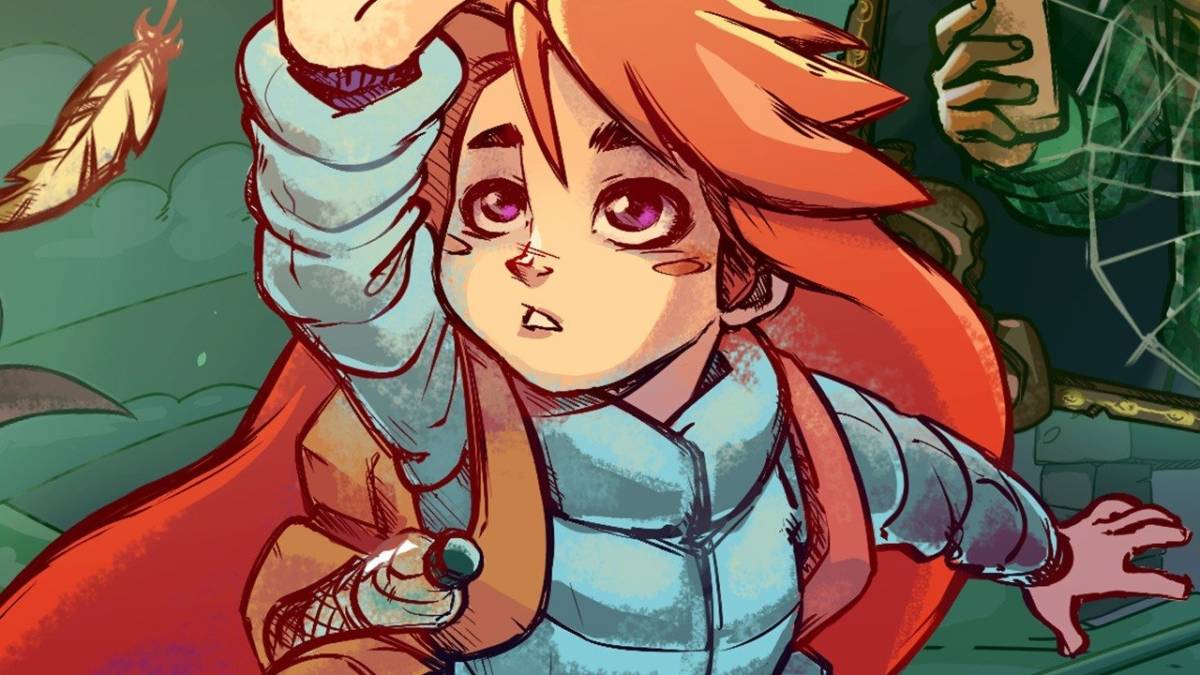 Developer: Matt Makes Games
Publisher: Matt Makes Games
On the surface, Celeste may seem straightforward – it's a 2D platformer, and those aren't exactly uncommon in the indie space.
Celeste differentiates itself by being a touching story about overcoming adversity and battling mental illness – as well as being a pixel-perfect platformer, too.
In fact, as far as 2D platformers go, the game is accessible, too. There are all kinds of assist options, as well as tricky collectibles for hardcore players to find.
When you couple that with a stunning synth-based soundtrack, there really is nothing we'd change about Celeste.
3. Dead Cells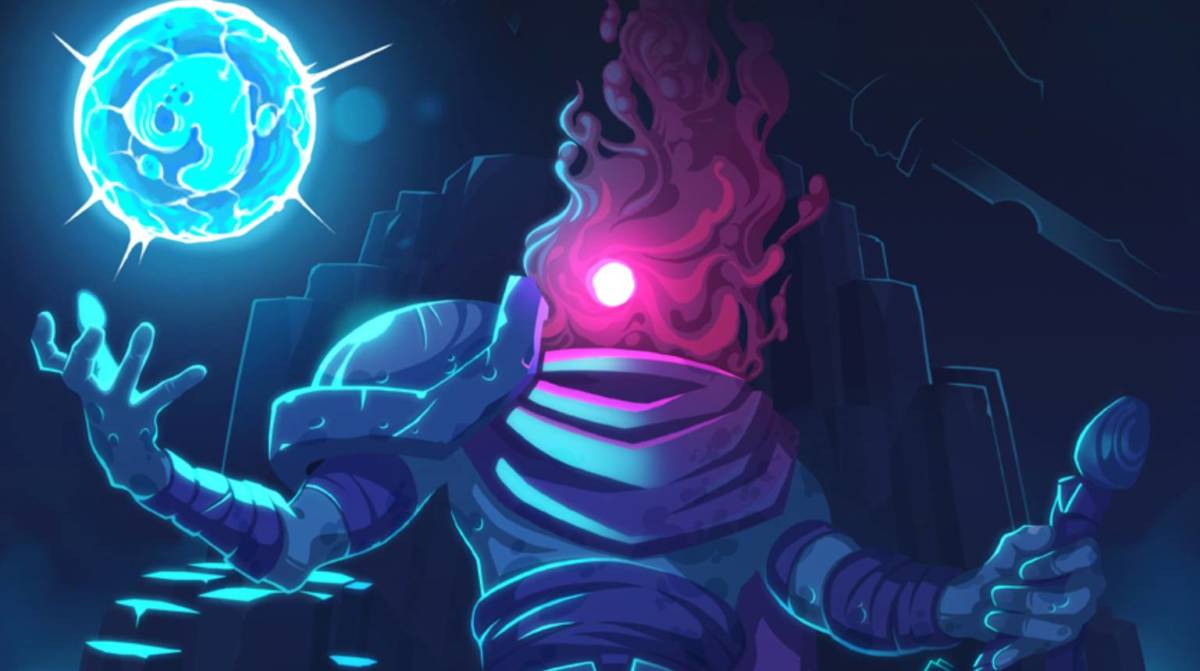 Developer: Motion Twin
Publisher: Motion Twin
A game that keeps on giving, Dead Cells is one of the Xbox One's best Metroidvanias – with a heavy focus on combat.
In this rogue-like adventure, players assume the role of an amorphous blob of green goo that inhabits a freshly deceased carcass to fight its way out of a labyrinthine prison and beyond.
So far, so gross, but each level in Dead Cells is procedurally generated, and all loot is randomised. That means while in one play through you may rely on a trusty sword and bow combo, you could end up using a tripwire next time around.
What doesn't change from one run to the next is that combat is always thrilling, and exploration is always rewarded – either with fresh gear or another boost. And, when you die, it's time to do it all over again.
Dead Cells has only grown since launch, with 2019 seeing the Rise of the Giant DLC added for free, and developers Motion Twin have even added a sister studio called Evil Empire to build on the game in the years to come.
4. Hollow Knight
Developer: Team Cherry
Publisher: Team Cherry
While Dead Cells is a side-scrolling Metroidvania title with an emphasis on every level being built using complicated algorithms and wizardry, Hollow Knight is solely focused on presenting a hand-crafted world.
This successful Kickstarter project is set in Hallownest, a stunning subterranean kingdom full of insects. Our titular protagonist explores Hallownest's tunnels and caves, battling enemies and exploring secrets, but where Hollow Knight outdoes its contemporaries is in the style it exudes from every pore.
Every one of the Knight's animations flows beautifully, be that in difficult Dark Souls-inspired combat, or simply when navigating the world. Similarly to FromSoft's tough franchise, things simply "click" into place after a few hours, with Hallownest offering up more and more secrets in return for players' time and mastery.
Silksong, the DLC that became an entire sequel, is due out this year, so now is the perfect time to catch up on the story so far.
5. What Remains of Edith Finch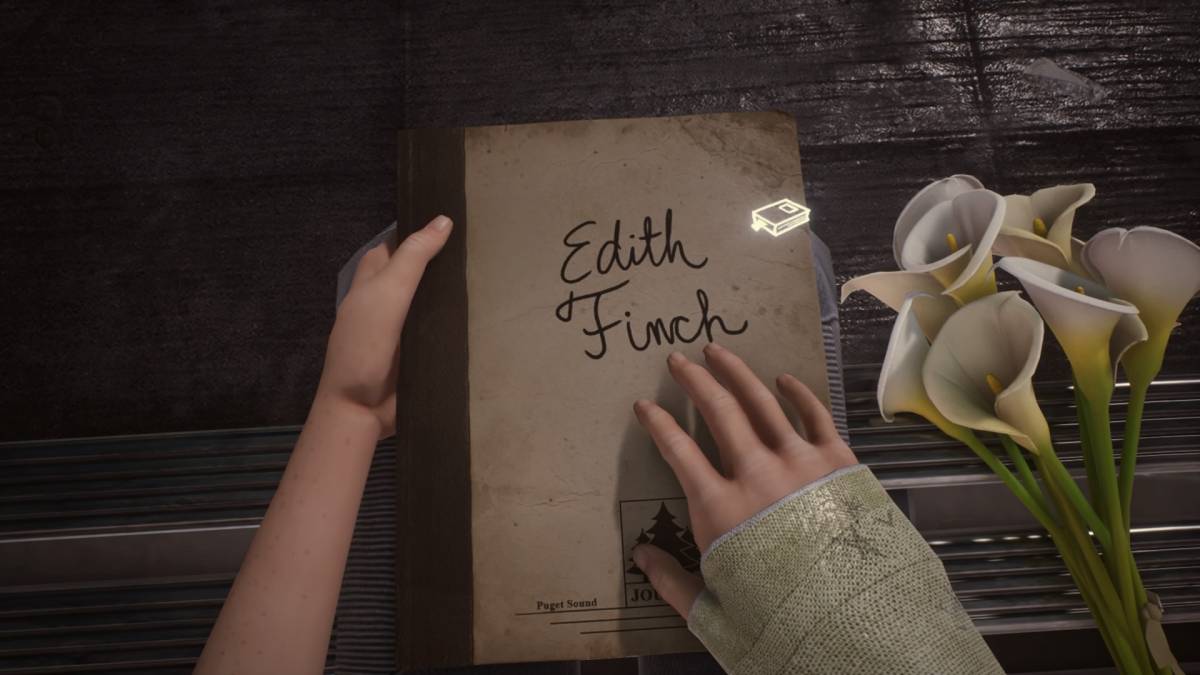 Developer: Giant Sparrow
Publisher: Annapurna Interactive
"Walking simulator" is a term often thrown around as a derisory one, but there's no denying that combat-free titles have surged in popularity as developers experiment with new ways to tell stories.
What Remains of Edith Finch is one such title, with Giant Sparrow's first-person adventure dripping with atmosphere, despite in gameplay terms simply offering multiple vignettes that tie together through the Finch family tree.
Exploring her family's home, the player enters sealed off rooms in the estate – each preserved following a family member's tragic death. This anthology of untimely demises is playable, and entirely as macabre as you'd expect.
From the child swinging ever-higher on a cliff edge, to beheadings and collisions with trains, What Remains of Edith Finch isn't for the faint of heart – but it does tell a remarkable story.
6. Oxenfree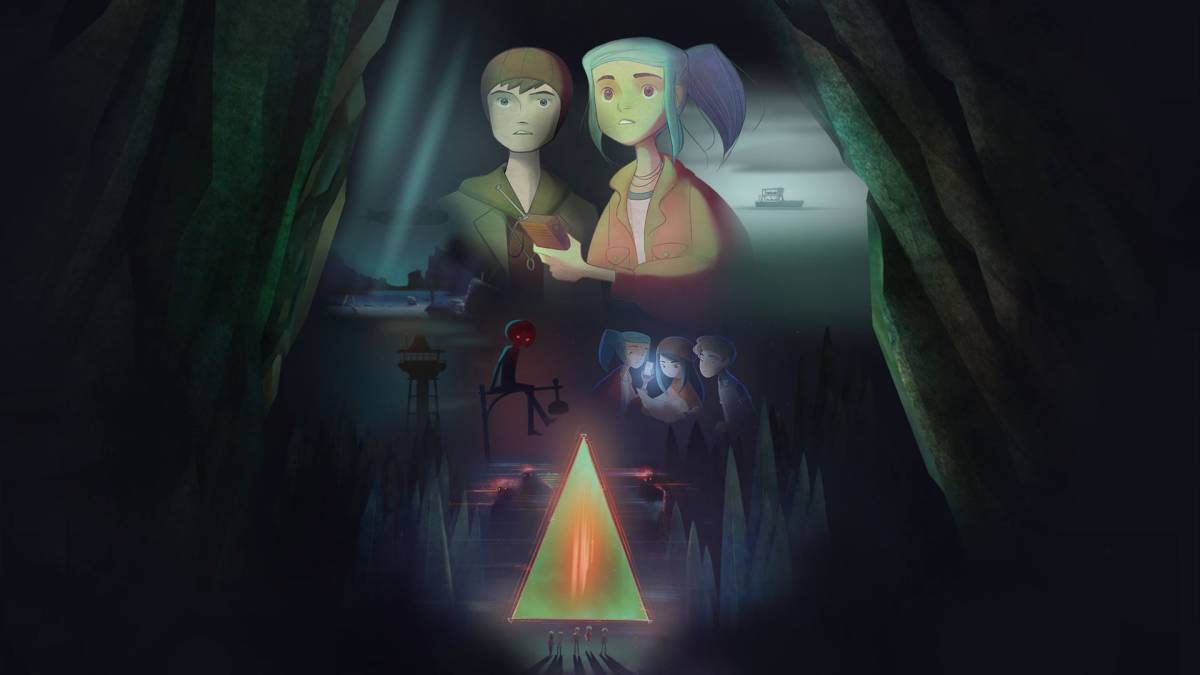 Developer: Night School Studio
Publisher: Night School Studio
If you like your indie games to be a little on the spooky side, Oxenfree is a great adventure title that revolves around a group of teens on a trip to an island with a mysterious past.
Heading to the island for a night of drinking, what follows is a weird time-bending trip with supernatural entities and an ending (or two) that you won't see coming.
Where Oxenfree succeeds is in taking six teenagers and forming relatable and realistic dialogue between them – something titles like Life is Strange could certainly learn from.
Oh, and if you've finished the game then you owe it to yourself to play through it again. Trust us.
7. The Witness
Developer: Thekla, Inc.
Publisher: Thekla, Inc.
Jonathan Blow made his name with Braid (one of Xbox 360's best indies), but The Witness is just as seismic for this console generation.
Awakening on an unknown island, The Witness sets players loose to solve all kinds of puzzles with a vague end goal being something to do with the mountain in the middle of the area.
Despite almost all communication being non-verbal, The Witness' greatest triumph is in the way it essentially teaches players an entire new design language which are used to pass the game's many challenges.
Every smaller challenge feeds into larger ones, and if you've reached the end then you're smarter than us.
8. Rocket League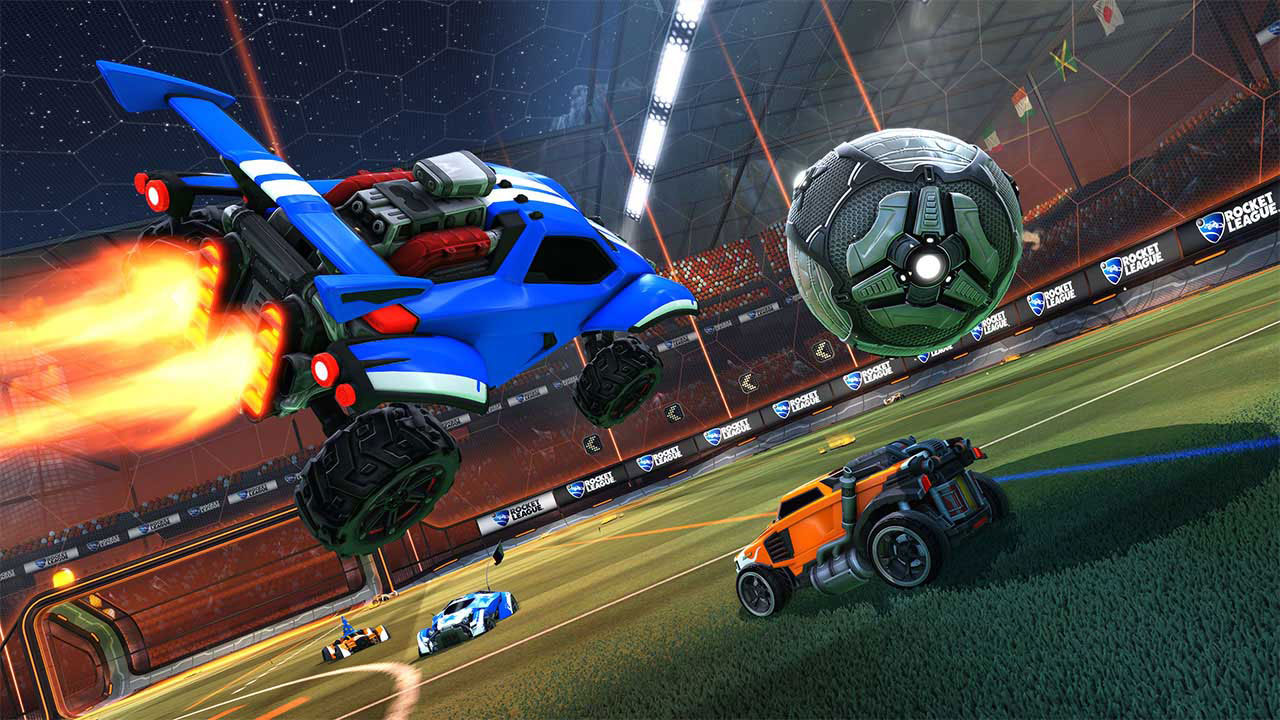 Developer: Psyonix
Publisher: Psyonix
A game that likely needs no introduction, the elevator pitch for Rocket League is simple – it's football (or soccer), but with cars.
Presenting itself as an up to eight-player multiplayer sport, each car can jump, somersault, and boost around the arena, and its "easy-to-learn but hard-to-master" nature has made it incredibly popular in eSports.
There's nothing quite as satisfying as seeing a rocket powered car backflip into the air, sending a huge ball flying into the net. Of course, it's just as easy to get it all wrong and end up scoring an own-goal, too.
An unmissable multiplayer experience, and now with cross-play, too – so you can show those PS4 players who's boss.
9. Inside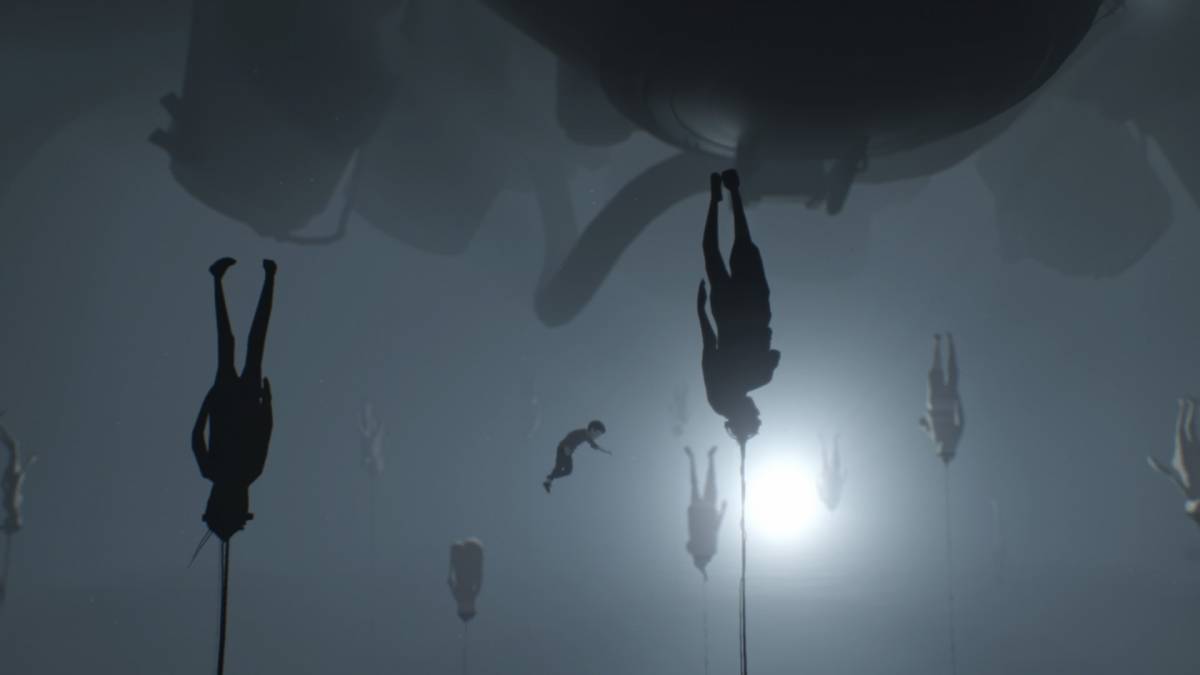 Developer: Playdead
Publisher: Playdead
Playdead may have burst onto the scene with 2010's Limbo, but Inside might be a more unforgettable experience.
A side-scroller like its predecessor, every minute detail in Inside feels full of the obsessive kind of attention that befits a game six years in the making.
As a young boy, players wander through an eerie facility filled with the kinds of things you'll struggle to forget even years afterwards. Expect pursuers, attackers, and creepy bystanders as you work your way through this chilling experience.
In fact, despite launching in 2016, the game's ambiguous ending is still being discussed today – and it's unlikely anyone knows the true meaning.
10. Gone Home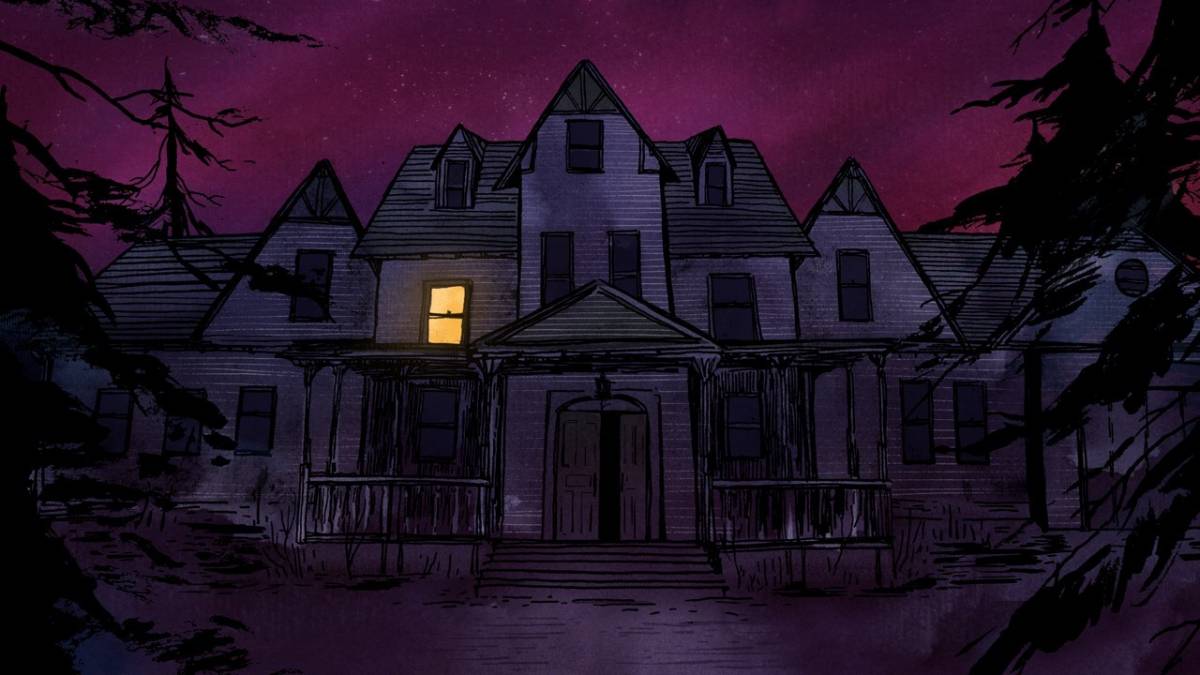 Developer: Fullbright
Publisher: Fullbright
If you haven't played Gone Home, and are going into it blind then congratulations! You really should play it now, and not read anything further from this entry.
Still here? OK. We won't spoil too much about Gone Home (despite the game being almost seven years old now, can you believe), but the entire game plays off of family drama and mid-nineties sensibilities in ways you simply won't expect if you go in with no preconceptions.
One of the first big "walking simulators", though that tag does the game a disservice – Gone Home's short runtime is absolutely chock-full of tension, environmental storytelling, and secrets galore. Get to it, we say.
11. Firewatch
Developer: Campo Santo
Publisher: Campo Santo/Panic
Ending our list with another first-person exploration title, this time from Campo Santo (a developer recently acquired by Valve), Firewatch is instantly recognisable from its unique art style from famed graphic designer Olly Moss.
As a fire lookout in Shoshone National Forest, Firewatch tells an unforgettable story that's anchored by an incredible performance from both protagonist Henry (Rich Sommer) and his colleague Delilah (Cissy Jones).
At various points in the story, Firewatch can be comedic or downright tense, and is the kind of game that hints at a larger story throughout – and with a feature film being touted for some time, who knows what we could see in the Firewatch universe yet?
So, there you have it – our favourite indies on the Xbox platform. Which of your favourites did we miss, and which will you be checking out next? Let us know in the comments below.
MORE XBOX ONE:
– 25 Best Xbox One Online Multiplayer Games
– Biggest New Xbox One Games Of 2020 & Beyond
– 20 Best Xbox One Racing Games
Some of the coverage you find on Cultured Vultures contains affiliate links, which provide us with small commissions based on purchases made from visiting our site. We cover gaming news, movie reviews, wrestling and much more.