Golf may seem like the realm of the wealthy, the Polo-shirt clad, and those that like wearing one glove but not the other, but it can be great fun in video game form – so we thought we'd round up some of the best golf games.
Part of that comes from the ease with which most people can grasp the fundamentals: get the ball in the hole and do it in as few strokes as possible.
That only tells half of the story though, with there being a surprisingly diverse number of gaming experiences based around that simple concept – many of which are ridiculous over the top variations that'll leave your local golf club sweating.
Many of these offer explosions, some offer motion controls, and one offers invertebrate characters that are just as comfortable hitting the ball at their opponents as they are aiming for a hole-in-one.
So, without further ado, here are our favourite golf games with more fun than you swing a club at in no particular order.
The Best Golf Games
1. The Golf Club 2019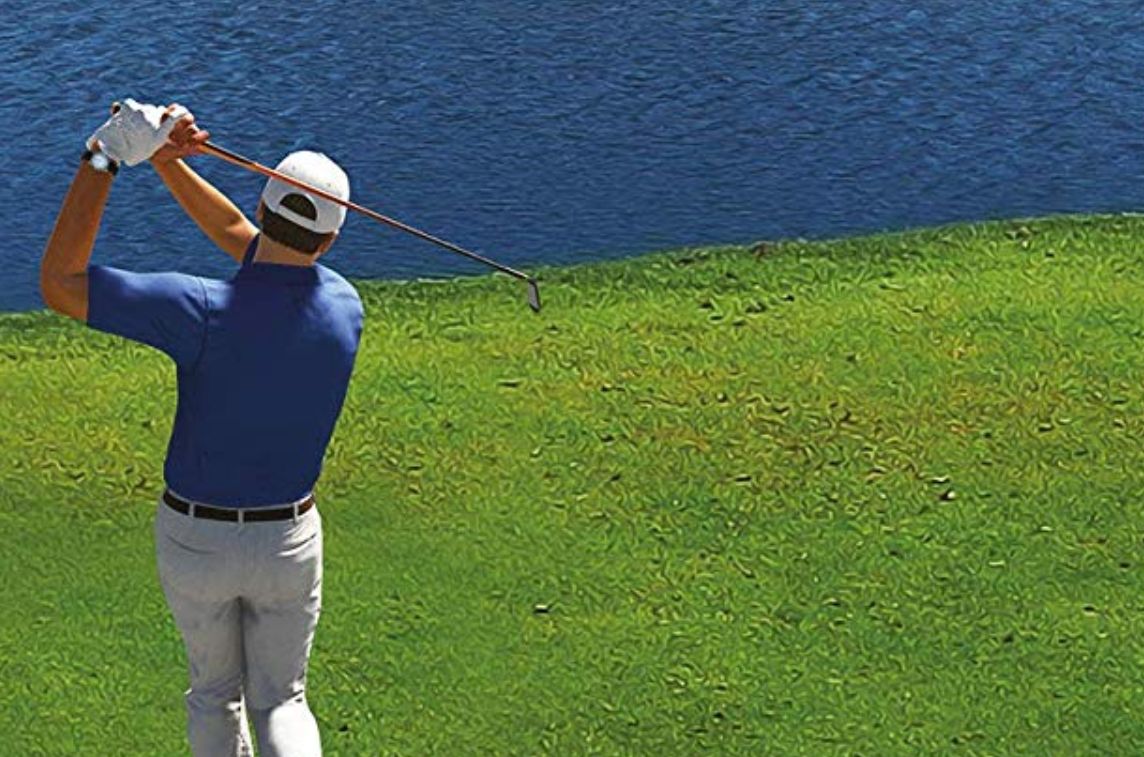 Developer: HB Studios
Publisher: HB Studios
Arguably the most feature-complete golf title out there, The Golf Club franchise rose from the ashes of a cancelled Tiger Woods/Rory McIlroy game (more on that later).
With the ability to create a custom character and build courses from scratch, it offers near endless replay value – and this latest instalment has the official PGA Tour licence, too.
All of that content counts for little if the underlying game isn't any good, but The Golf Club 2019 offers solid golfing fundamentals and impressive visuals.
2. Dangerous Golf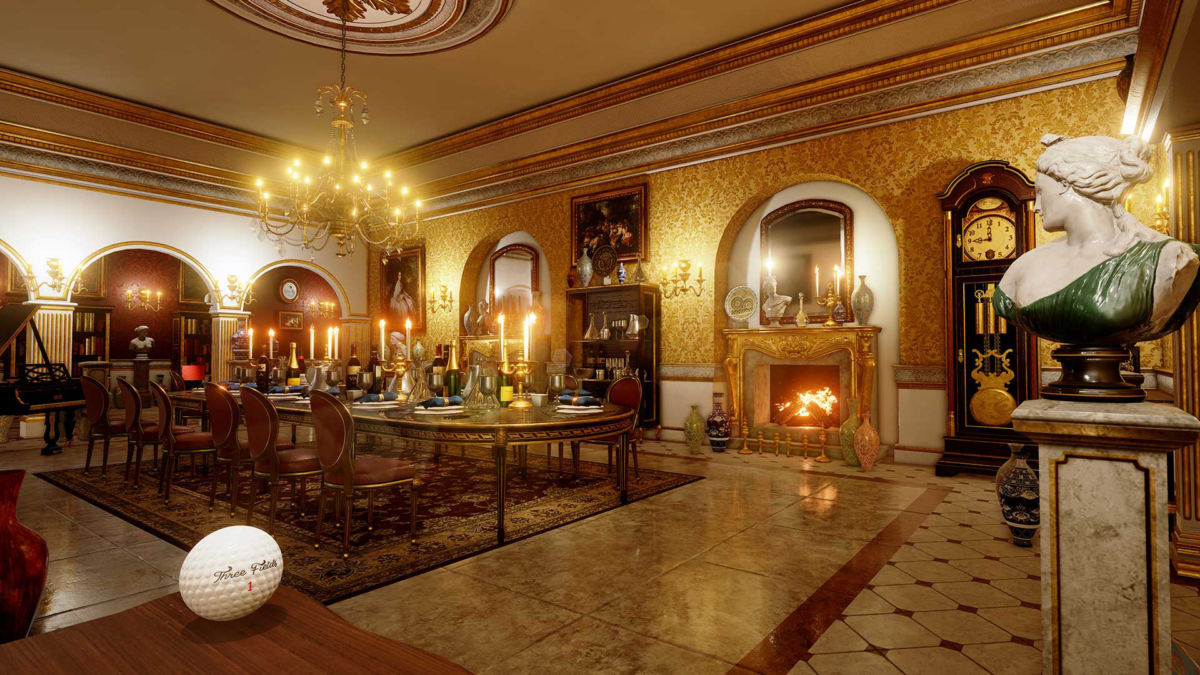 Developer: Three Fields Entertainment
Publisher: Team17
If you were to take a swing (get it?) at the genre of game some of the minds behind Burnout would tackle after leaving Criterion Games, we'd wager it isn't likely to have been a golf title.
Dangerous Golf is built on the same kind of madcap destruction that made the Burnout racing franchise so beloved, and the object is to cause as much damage as possible.
That means lavish hotels, swanky bars, and more are all fair game for a spot of golf where ricochets and trick shots are the order of the day – and all of the broken glass, chipped wall-tiles and explosions are painstakingly detailed.
3. What The Golf?
Developer: Triband
Publisher: Triband
Marketed as a "golf game for people who hate golf", What the Golf is a tough title to explain.
It's a game where your avatar might just throw himself down the green, the ball might turn into an egg, or the game might just transform into a tale of getting a car from one end of a course to another.
Come to think of it, What the Golf has very little to do with golf, but we reckon it's worth playing anyway.
READ NEXT: 10 Best Metroidvania Games You Should Check Out
4. Everybody's Golf VR
Developer: Clap Hanz
Publisher: Sony Interactive Entertainment
Everybody's Golf (also known as Hot Shots Golf) has been a favourite of PlayStation gamers for years, with the first game launching in 1997.
The latest addition, Everybody's Golf VR, takes the relaxing and playful tone of the franchise and shoves it straight into your eyes in PlayStation VR.
Players can explore multiple courses and use the driving range, as well as interact with the club's staff. It's also a really great-looking game, eschewing the series' usual cartoonish look. By using the PlayStation Move controller, you can swing to your heart's content. Just be careful of your surroundings.
5. Wii Sports Resort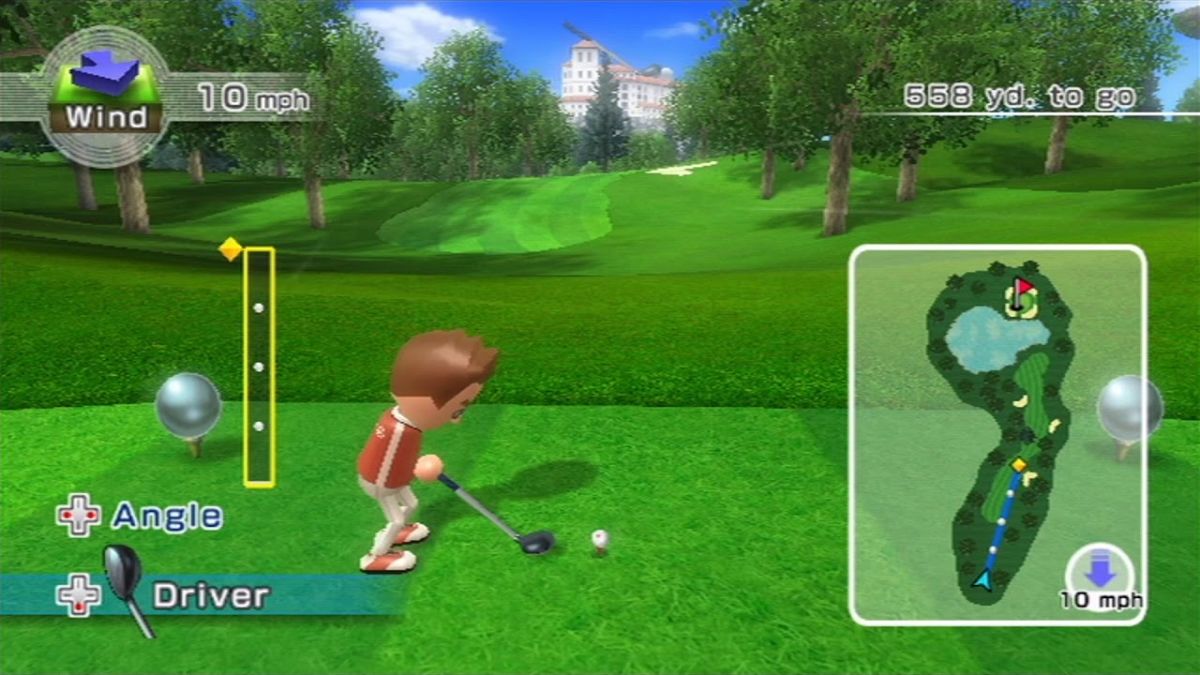 Developer: Nintendo
Publisher: Nintendo
Wii Sports may have been the game that got everyone and their grandma into gaming in some way, shape or form, but we're giving the nod to Wii Sports Resort.
This oft-forgotten follow-up added a multitude of fresh sports and activities to enjoy, but in golfing terms it added a bunch of new courses – doubling the original game's nine.
It also came bundled with the Wii Motion Plus, allowing an increased skill-ceiling as well as a higher margin for error. Nothing quite upsets players like accidentally sending a simple putt into the depths of a lake, but such is the risk vs. reward scenario of lining up your shots with Motion Plus attached.
6. Rory McIlroy PGA Tour
Developer: EA Tiburon
Publisher: EA
Taking over from Tiger Woods in 2015, Rory McIlroy's PGA Tour is still EA's most recent golfing title.
Built on the Frostbite engine from the Battlefield series, the game still looks wonderful even with significantly fewer "proper" courses (with only eight on the disc and the rest added as DLC).
We say "proper" because the game did offer some wonderful "fantasy" courses, including one based on Battlefield 4's Paracel Storm and the Grand Canyon. If you've not played golf in the middle of a war zone when trying to chip the ball over a battleship, then you've not really played golf at all.
READ NEXT: 20 Best PS4 Strategy Games You Should Play
7. Mario Golf: Toadstool Tour
Developer: Camelot Software Planning
Publisher: Nintendo
Nintendo's mascot has tried his hand at plenty of sports titles over the years, but this 2003 golfing outing was one of the best – and we remain mystified by the lack of Wii or Switch versions.
With a surprisingly deep golf system, offering the likes of spin, wind, and impressive stats for all eighteen characters (two of which needed to be transferred from the GBA counterpart) and seven immaculately designed courses, Toadstool Tour is stacked with content.
Add to that a huge suite of multiplayer modes and rulesets, and it remains a mystery why we aren't able to jump into the game on our Switch today – especially with the Joy-Cons' motion controls.
8. Golf Story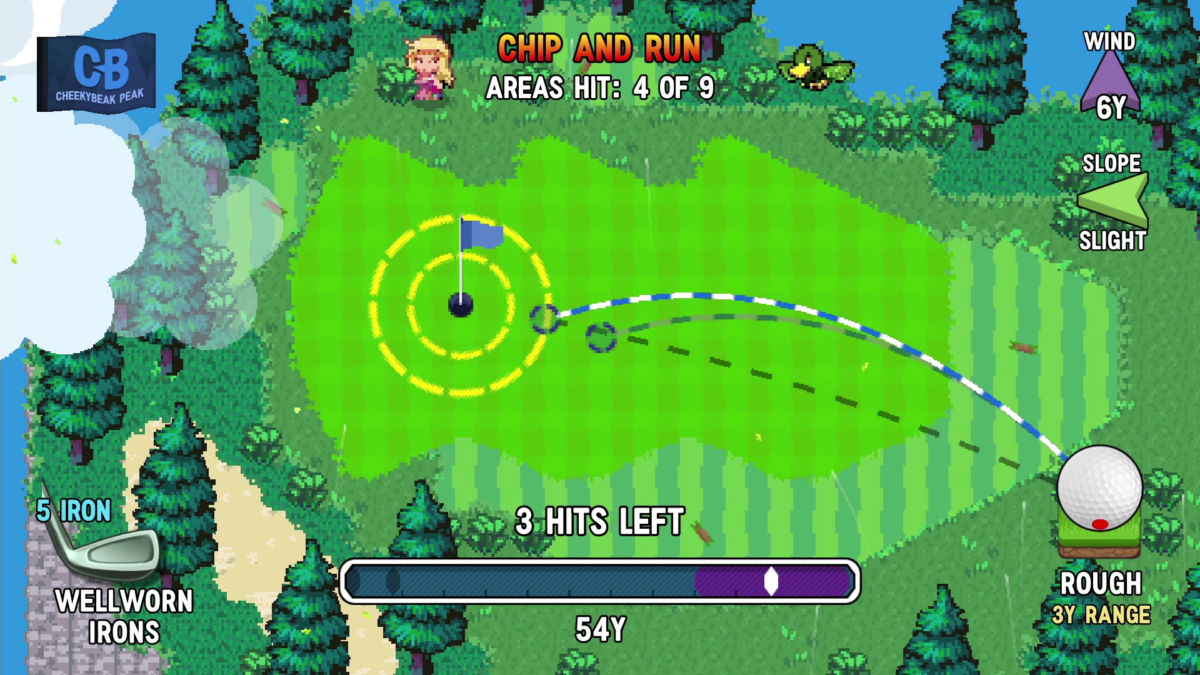 Developer: Sidebar Games
Publisher: Sidebar Games
On the subject of the Switch, Golf Story became one of the platform's earliest indie darlings and for good reason.
With witty writing and a charming top-down retro aesthetic, Golf Story is an RPG with a focus on… golf. In fact, swinging your club is essentially a stand-in for the genre's usual staple of combat, with the protagonist able to tee-off almost anywhere.
It's not just golf, either – you can play mini-golf, disc golf, and lawn bowls, while the sequel adds in the likes of baseball, football, and tennis.
9. Golf With Your Friends
Developer: Blacklight Interactive
Publisher: Team17
A Steam Early Access title that seems to be growing in popularity every day, Golf With Your Friends is a fun but challenging mini-golf title and easily one of the best golf games around.
With seven courses, each with eighteen holes, up to 12-player multiplayer and the ability to create, share, and download new courses with Steam Workshop integration, there's a genuine possibility that you'll never run out of golf to play.
It's also the only game on this list (that we know of) that'll let you play mini-golf with low gravity or a different-shaped ball, and the latest Worms Update adds jet-packs and another eighteen holes for free.
10. Worms Crazy Golf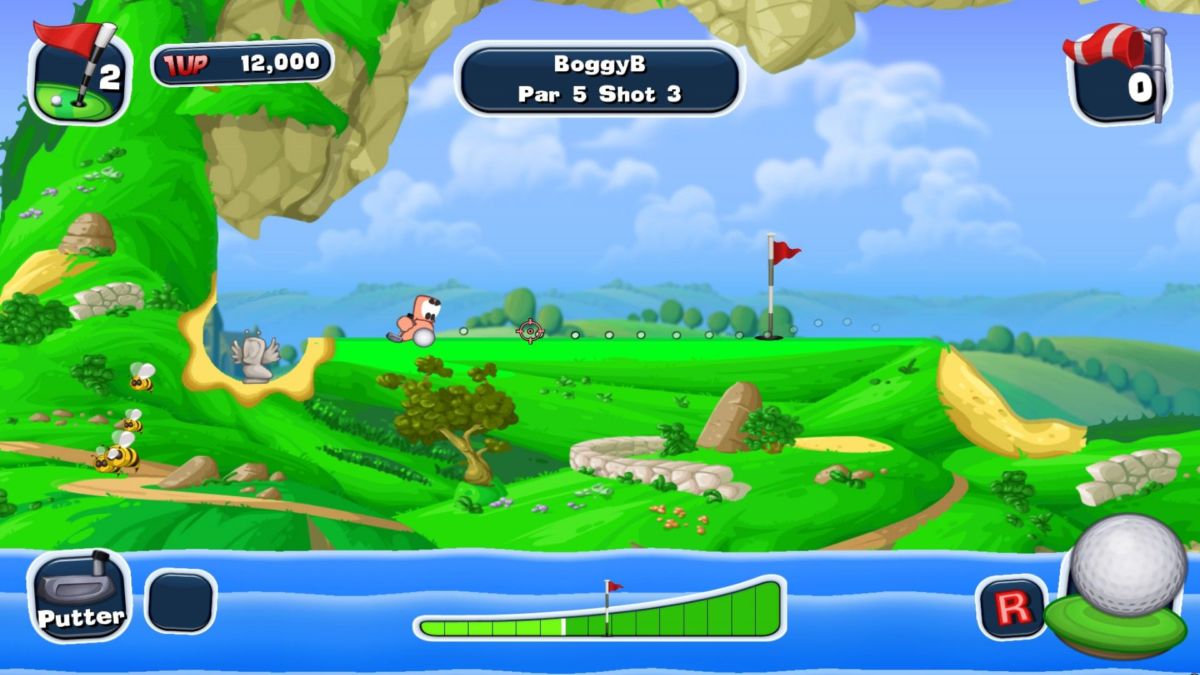 Developer: Team17
Publisher: Team17
Speaking of those wriggly blighters, Worms Crazy Golf is still popular to this day – despite launching in 2011.
Playing from the same 2D perspective as the mainline Worms franchise, it offers just as many explosions as the rest of the series as well as the warped sense of humour and zaniness that it's famous for.
Knocking over other players will earn you bonuses, as well as collecting coins as you play, and gadgets include a parachute to help you control the ball's descent as well as landmines.
MORE GAMING:
– 20 Best Cyberpunk Games You Should Plug Into
– 45 Best Indie Games of All Time
– Biggest New Games of 2020 & Beyond
Like this? Why not check out a very good video from our very good YouTube channel?
Some of the coverage you find on Cultured Vultures contains affiliate links, which provide us with small commissions based on purchases made from visiting our site. We cover gaming news, movie reviews, wrestling and much more.