Looking for the best PS4 strategy games? Even with the PS5 now out, you can still have lots of fun with the eighth-gen console. And if you need a challenge, strategy games are the way to go. These titles demand patience and cunning. You earn your victories — button-mashing gets you nowhere.
So, what are the most rewarding PlayStation 4 strategy games? The answer ultimately boils down to your preferences, but the best ones can hook you in no matter what. From real-time strategy and turn-based competition to ones with huge RPG elements, these are the top strategy games on the PS4. Don't forget, either, that these games will also work on PS5 thanks to backwards compatibility.
BEST PS4 STRATEGY GAMES: Prison Architect | Lara Croft Go | Frostpunk | Defense Grid 2 | The Banner Saga 3 | Orcs Must Die! Unchained | Darkest Dungeon | Tropico 6 | Slay the Spire | Wargroove | Cities: Skylines | Fell Seal: Arbiter's Mark | Civilization VI | Disgaea 5: Alliance of Vengeance | Shadow Tactics | This War of Mine | Invisible, Inc. | Valkyria Chronicles 4 | SteamWorld Heist | XCOM 2
20. Prison Architect
Developer: Introversion Software, Double Eleven
Publisher: Double Eleven
Prison Architect is one of the most successful crowdfunding projects ever. And thanks to Double Eleven, PS4 gamers can enjoy this simulation title as well. Think of it as Cities: Skylines, but for the prison world.
You're the architect and governor here. Building facilities, hiring wardens, and managing finances are all part of the job. The goal is to keep your inmates happy and reduce recidivism to garner positive reports — and hopefully not cause any riots.
19. Lara Croft Go
Developer: Square Enix Montreal
Publisher: Square Enix
If you liked Hitman Go, this should be right up your alley. Lara Croft Go is a turn-based puzzle title that keeps the classic elements of Tomb Raider: boulders, cliffs, traps, blades, and terrifying wild animals.
It's only a single-player game, but there's a ton of content: 40 levels spread across five chapters. Each new level brings increasingly complex puzzles filled with new mechanics and enemy types.
18. Frostpunk
Developer: 11 bit studios
Publisher: 11 bit studios
Frostpunk is as unforgiving and relentless as it sounds. It's a city-builder and survival game at the same time. Factors such as the sun dimming and Krakatoa erupting in 1886 send the world to a deadly winter.
As the Captain, you have to develop a city around a huge generator. Resources are scarce and the people won't always cooperate, perhaps due to politics or the weather. Be a good leader or a ruthless tyrant.
From our Frostpunk review:
"Frostpunk is a beautiful game that doesn't shy away from the ugliness of our species, nor does it pull any punches with its difficulty. It's an uncompromising, completely captivating affair."
17. Defense Grid 2
Developer: Hidden Path Entertainment
Publisher: 505 Games
Like MOBAs, the tower defense (TD) subgenre of strategy games is simple yet addictive — Defense Grid 2 has perfected the formula. Defend facilities and stop all sorts of aliens from stealing your power cores.
If you've played the first Defense Grid, you should be familiar with most tower types. Still, a new addition called the boost tower opens up new ways of slowing down and ultimately defeating the alien horde.
16. The Banner Saga 3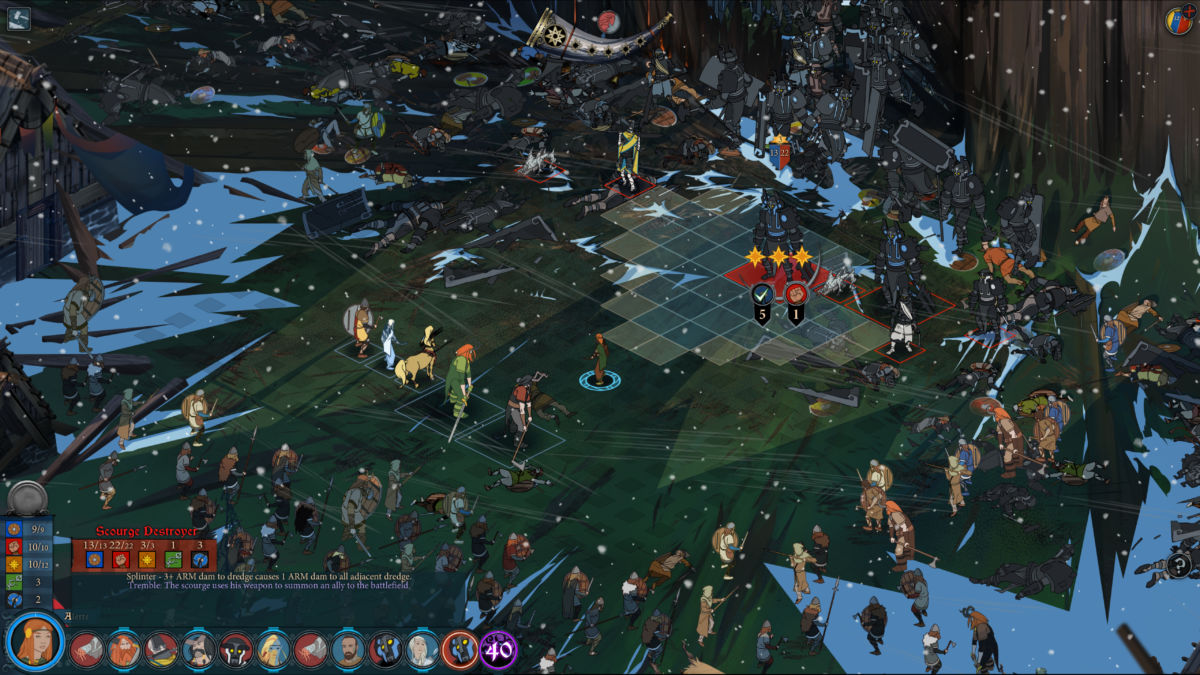 Developer: Stoic
Publisher: Versus Evil
How about a tactical RPG? This turn-based title is part of a trilogy, but it's the best entry with fantastic visuals, enthralling combat, and a decent story to boot. Plus, who doesn't love a solid Viking saga?
Over 40 heroes rely on your decision-making to survive. It's a long, arduous journey, but that's what makes this game special. You're just as exhausted as your companions, but you must keep going. The Banner Saga is a supremely underrated PS4 strategy game and a great way to round off a brilliant trilogy.
15. Orcs Must Die! Unchained
Developer: Robot Entertainment
Publisher: Robot Entertainment
The name of the game doesn't lie, but it's not complete. Aside from hordes of angry orcs, you must also defeat other nasty creatures. Keep them away from the magic core using traps and other items.
But what sets Orcs Must Die! Unchained apart from your typical TD title is its direct combat feature. Your character can fight the creep wave, and if they're out of health, you'll have to wait for them to respawn.
14. Darkest Dungeon
Developer: Red Hook Studios
Publisher: Red Hook Studios, Merge Games
Darkest Dungeon changed the strategy game landscape for the better. Yes, you lead a band of heroes through dungeons, but the further you go, the more stressed your heroes become — and that's risky.
High stress in Darkest Dungeon is a volatile thing. It can improve your hero's chances of survival or lead to their demise. You can have 25 heroes at a time, and they don't respawn if they die in the dungeon.
13. Tropico 6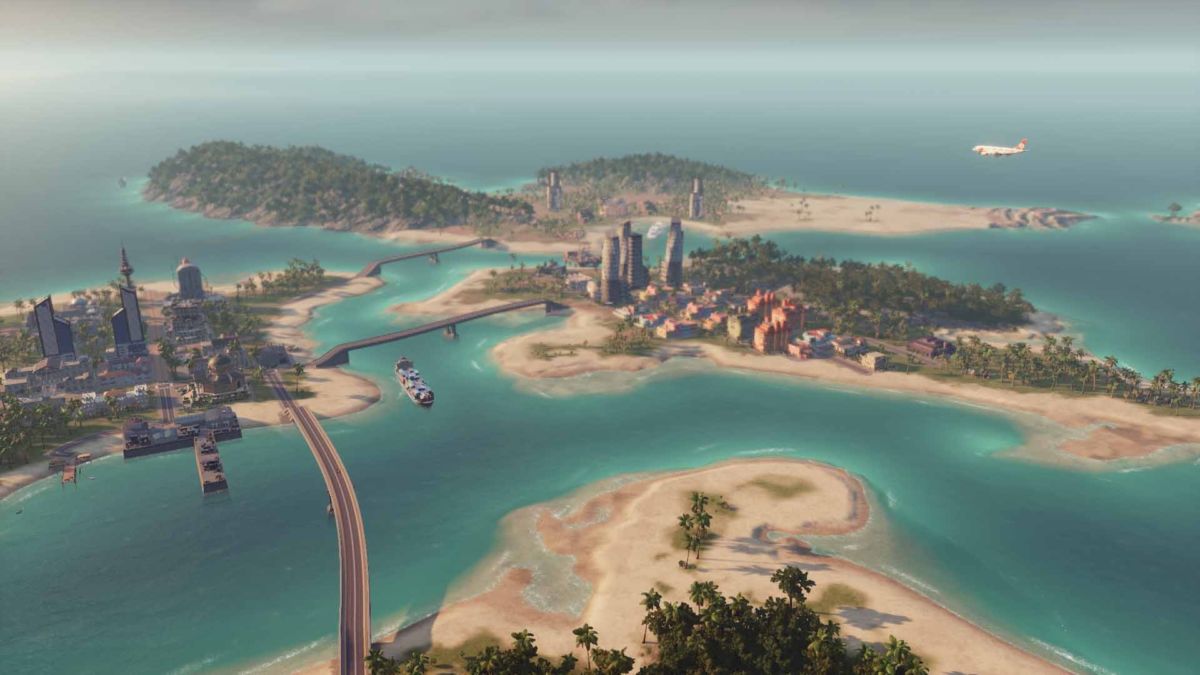 Developer: Limbic Entertainment
Publisher: Kalypso Media
With the sixth installment, the Tropico franchise shows no signs of ending. Everything about Tropico 6 is entertaining. Across four eras, you (as "El Presidente") get to lead an entire nation in the Carribean.
Latin music is always a delight to hear and the humor is unbeatable. Sure, it's political and demands a good understanding of one's economy, but it always manages to address real-world issues with a smile.
12. Slay the Spire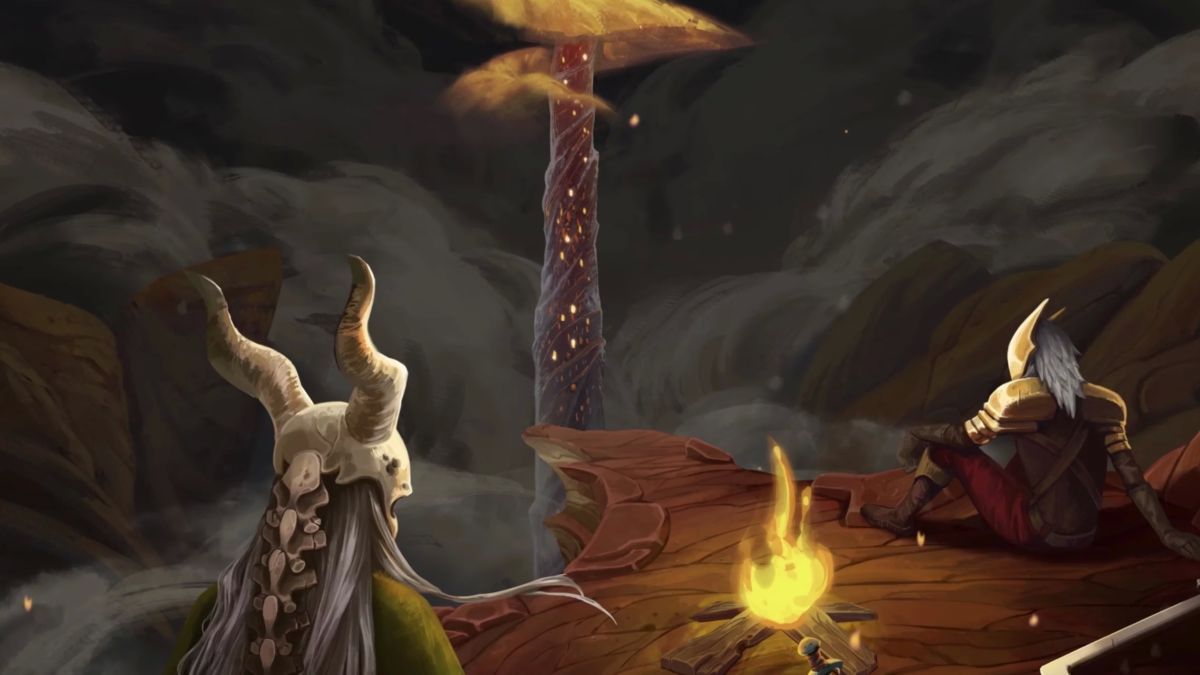 Developer: MegaCrit
Publisher: Humble Bundle
People who don't believe card games are intense haven't played Slay the Spire. It's a dungeon crawler with cards. Build a formidable deck and keep improving it as you move up the spire one level at a time.
Slay the Spire requires quick thinking. You don't get to choose which cards you get at first, and the relics won't always supplement them. Learn which ones to keep, discard, or upgrade to improve your chances in this compelling roguelike.
11. Wargroove
Developer: Chucklefish
Publisher: Chucklefish
Chucklefish published Stardew Valley and developed Starbound, so you should have a good idea of how engaging and complex this turn-based strategy game can get. Wargroove is cute but also action-packed.
Pick your commander, navigate the world, and stake your claim. Play multiplayer online and do PvP or co-op. Create your own maps and connect different missions for a unique gaming experience each time.
From our Wargroove review:
"Wargroove is the pixelated strategy game for a new generation of commanders. The shallow story doesn't deter from the intricate gameplay that makes Wargroove the perfect indie game for even the finest of tacticians."
10. Cities: Skylines – PlayStation 4 Edition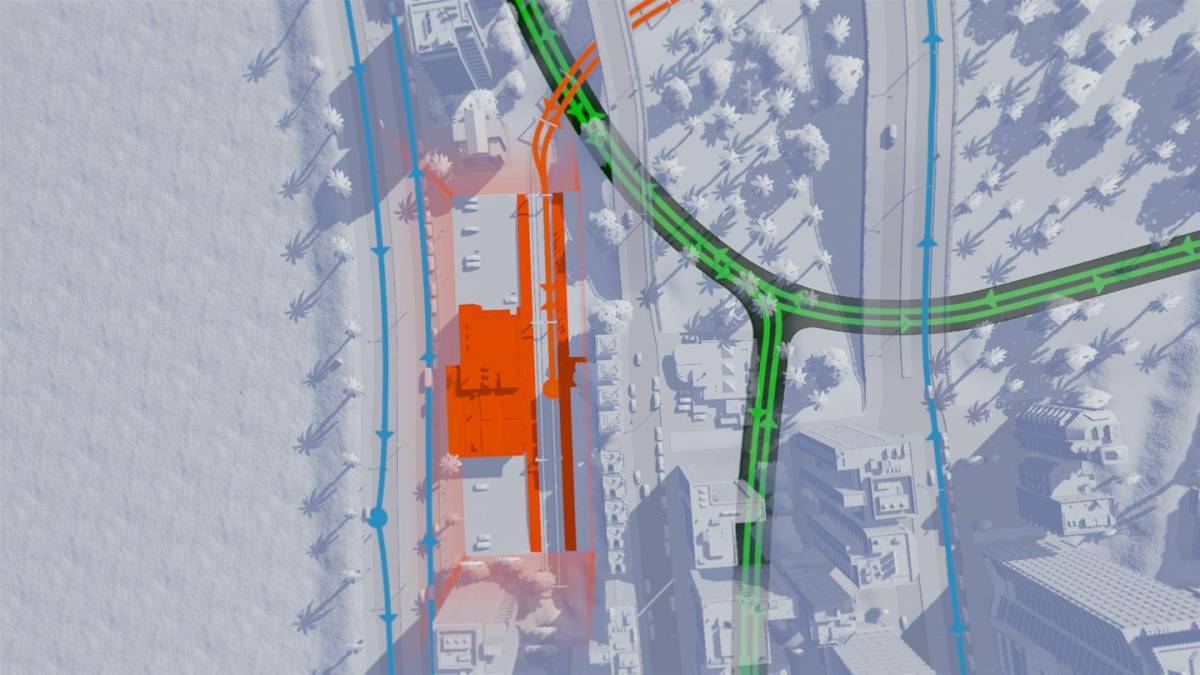 Developer: Colossal Order
Publisher: Paradox Interactive
Arguably the best city builder of the 2010s, Cities: Skylines is a must-have for anyone who's always had a dream city in mind. Then again, this may serve as a reality check with its sheer complexity.
You have to think about political, environmental, and economic factors. It's a game filled with small and big problems ranging from road construction to the creation and specialization of city districts.
9. Fell Seal: Arbiter's Mark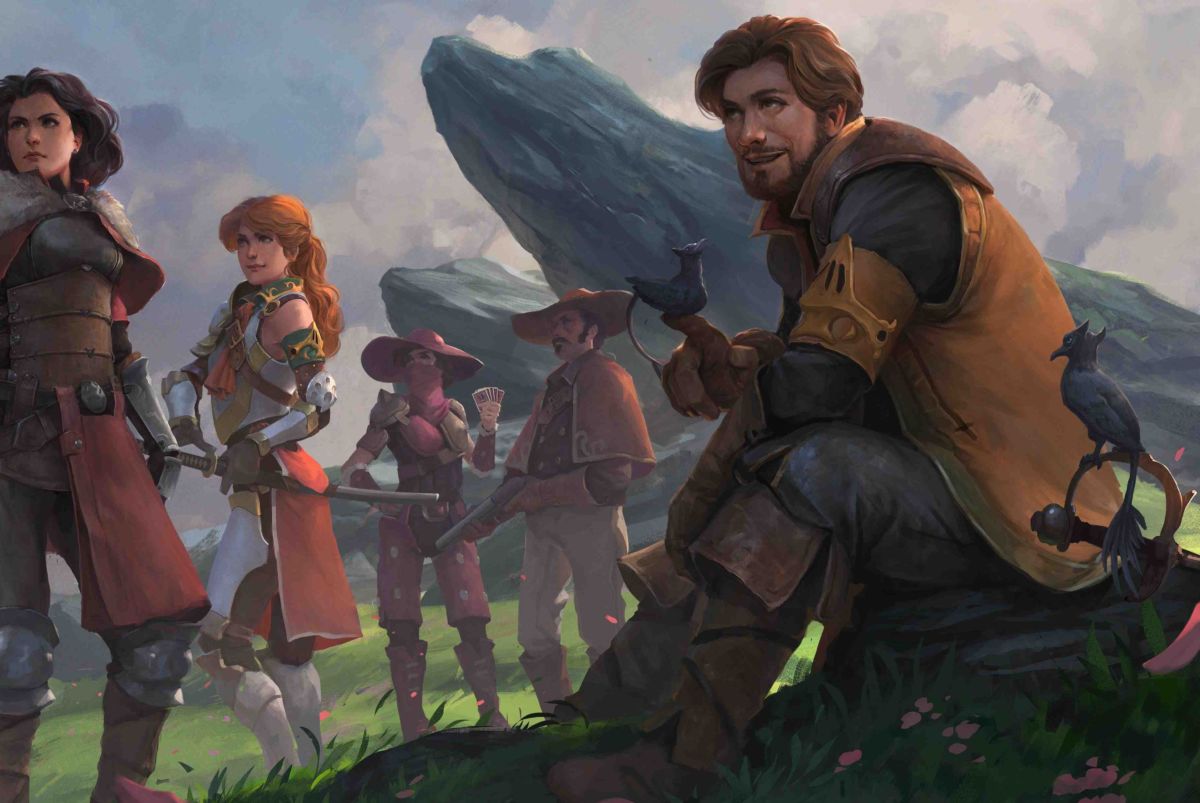 Developer: 6 Eyes Studio
Publisher: 1C Entertainment
Fell Seal: Arbiter's Mark is a dream come true for any steampunk fan. This turn-based tactical RPG has an excellent balance of story and combat. And did we mention the beautiful hand-drawn environments?
Customization isn't a problem here. Gather your troops and change their attire, portrait, and colors. Choose from over 30 classes and experiment with 300 abilities and more than 240 pieces of equipment. Fell Seal isn't the most popular game on this list, but it's one you should give a chance.
8. Civilization VI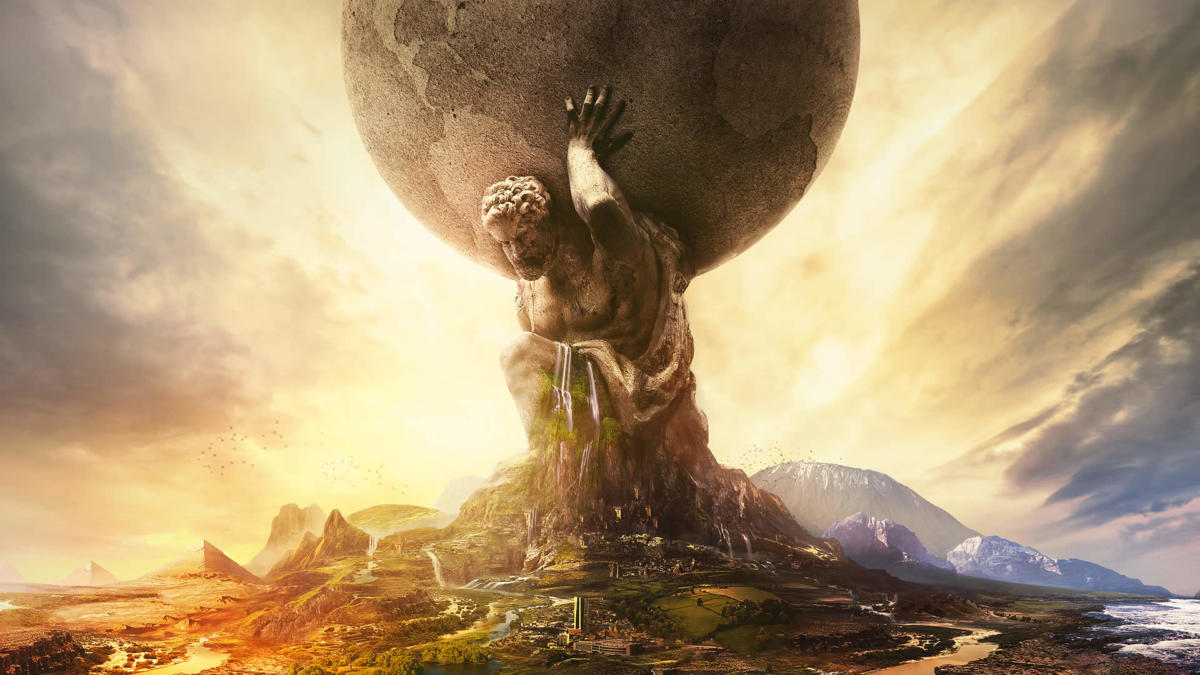 Developer: Firaxis Games
Publisher: 2K Games
There's nothing quite like Sid Meier's turn-based strategy game. A game can easily last 120 hours — and you wouldn't even notice. All you're thinking about is finishing your research and expanding your troops.
Civilization VI highlights the importance of having a plan right from the get-go. What you do on Turn 1 affects the rest of your game. Plus, it's fun seeing the people and places you hear about in history class.
7. Disgaea 5: Alliance of Vengeance
Developer: Nippon Ichi Software
Publisher: Nippon Ichi Software
Disgaea 5 has the hallmarks of a JRPG game: anime-style characters, demon lords, and a high-fantasy world at war. But what it brings as a whole is unlike most JRPGs we've played in years.
For one, this isn't about finding world peace — it's hellbent on revenge. Disgaea 5 even has a revenge system, and you must constantly evaluate things such as resistance, affiliation, status, and fusion skills.
6. Shadow Tactics: Blades of the Shogun
Developer: Mimimi Productions
Publisher: Daedalic Entertainment
Shadow Tactics is a hardcore strategy game set in the Edo period of Japan, but it's not necessarily violent. You can choose to complete most tasks without spilling blood. It's a game of stealth and cunning.
From forest camps to huge castles, you must learn to navigate various areas without making noise. If you kill, do it before your enemy can react. Also, the art style is gorgeous and the voice acting is top-notch.
5. This War of Mine: The Little Ones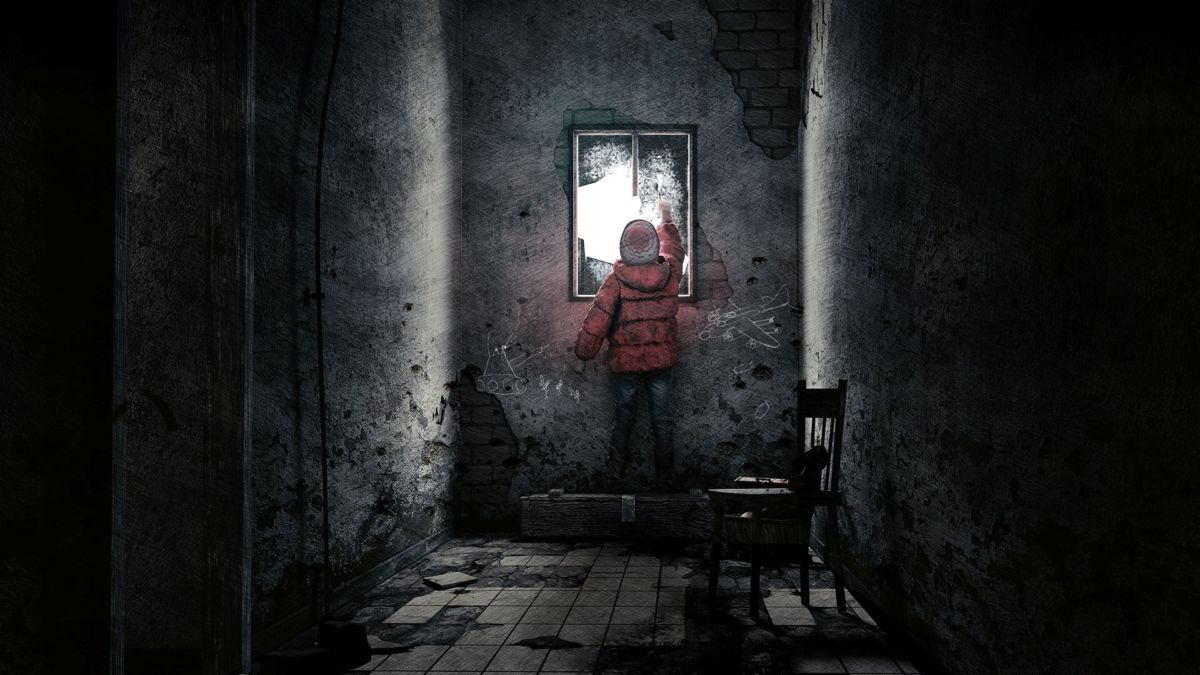 Developer: 11 bit studios
Publisher: 11 bit studios
The PS4 doesn't have the complete This War of Mine experience that the PC version offers, but even The Little Ones is a haunting, one-of-a-kind gaming experience. It's a strategy game about surviving war as a civilian.
You're not a soldier ready to kill. You're someone taking care of kids and adults living in terror, waiting for the war to end. Thus, the game is a reality check: War is hell and ruins innocent lives, young and old.
4. Invisible, Inc.
Developer: Klei Entertainment
Publisher: Klei Entertainment
Like Shadow Tactics, Invisible, Inc. is also a stealth strategy game. But instead of the Edo Period in Japan, you're in the year 2074, working for an intelligence agency hired by megacorporations in control of the world.
It's a political yet engaging turn-based game with amazing build customization. Procedural generation means each run-through is a unique world, preventing you from knowing what to expect the next time.
3. Valkyria Chronicles 4
Developer: Sega, Media.Vision
Publisher: Sega
With a sprawling tale of war and fleshed-out characters you'd remember more fondly than real people, Valkyria Chronicles 4 is easily the top JRPG on the PS4. Voice acting is superb and there's no scarcity in sidequests. Also, the replay value is high.
We're not kidding when we say missions are difficult — even easy mode requires careful planning. Still, this turn-based game with a third-person POV remains enjoyable even as it tests your mental fortitude.
2. SteamWorld Heist
Developer: Image & Form
Publisher: Image & Form
SteamWorld Heist is a side-scrolling, turn-based shooter that rewards skill. It has a sick soundtrack, over 100 weapons, and is consistently enjoyable whether you're a complete noob or pro.
As Captain Piper Faraday, you lead a squad of steam-powered robots on a galactic journey, infiltrating enemy ships. Like Invisible, Inc., most levels are randomly generated. If that wasn't challenging enough, you must control all weapons in areas where bullets can bounce off in all sorts of directions.
1. XCOM 2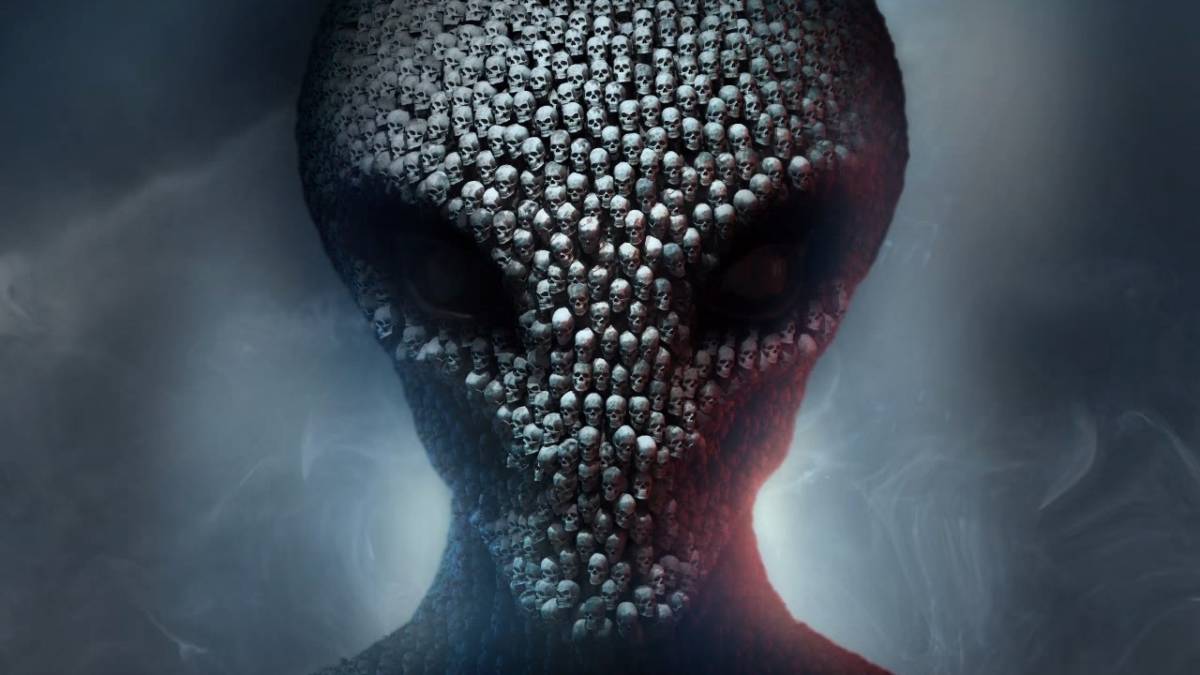 Developer: Firaxis Games
Publisher: 2K Games
The developers of Civilization VI also made XCOM 2, a telltale sign of how deeply strategic the latter game is. It continues the story of XCOM in which the namesake organization fought an alien invasion. This time, the soldiers have formed a resistance force against the alien regime on Earth.
You spend your time in the game training your soldiers, honing their skills and making them specialists. Likewise, research on alien biology and weapon tech is a must.
It's a masterful turn-based game with procedural generation, offering high replay value and endless opportunities for fun against a powerful enemy with more than a few tricks up its sleeve.
READ NEXT: 10 Happy Games To Cheer You Up