Life can be a lot to handle sometimes, especially with the world the way that it is thanks to "The Event". You know what we're talking about. The reason why so many people turned to happy games in 2020 to cheer themselves up, to take their minds off of the situation, if only for a bit.
That's the brilliance of video games. Whereas movies and TV shows can offer temporary respite from real-world stresses, video games tend to be the best distractions out there, providing dozens of hours of entertainment, and maybe even more if the game in question keeps you coming back over time. When so few people have been able to lead their normal lives, video games have provided an escape into something within their control.
Here, then, are some of the best happy games to cheer you up, or even just take your mind off things for a short while. From platformers to MSN Messenger as a video game, here are the games that you should be checking out.
BEST HAPPY GAMES: Animal Crossing: New Horizons | Wandersong | Slime Rancher | Tearaway | Lego Games | The Adventure Pals | Kind Words | Sayonara Wild Hearts | Spyro Reignited Trilogy | Super Mario Odyssey
1. Animal Crossing: New Horizons
Developer: Nintendo
Publisher: Nintendo
Platform(s): Switch
The saviour for many people in 2020, there are few games out there like Animal Crossing: New Horizons that are as good at providing what it does: ultimate escapism. Even the most cynical of people have found themselves charmed by conversations with squirrels and weird clothing trades with cats.
The objective of New Horizons sees you travelling to make a new life on a desert island, build up your house, and make animal friends along the way. It's really that simple, but thanks to a sprinkling of Nintendo magic, some loveable characters, and an endless sea of things to collect, New Horizons could provide a second life.
2. Wandersong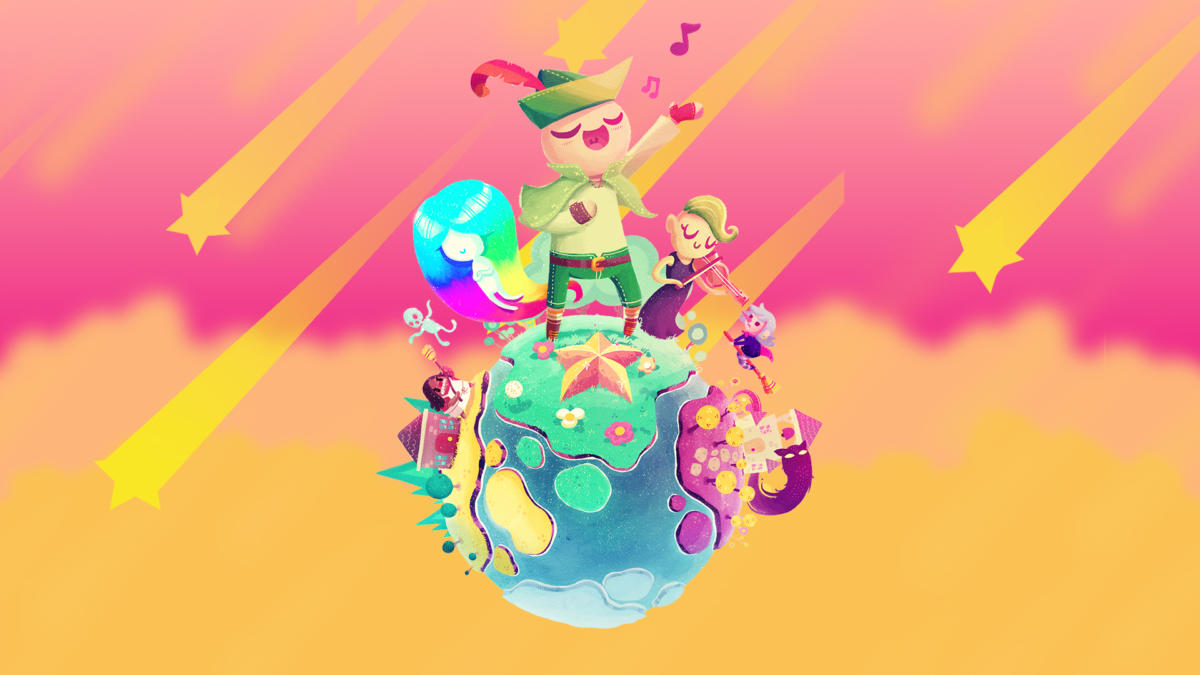 Developer: Greg Lobanov
Publisher: Humble Bundle
Platform(s): PC, PS4, Xbox One, Switch
One of the most charming indie games ever made, Wandersong follows a bard as they attempt to stop the end of the world. Trouble is, he's not the chosen one: he's just someone trying their best in a bad situation and often tripping up along the way. Wandersong constantly flips the script and does so wonderfully, even making your voice your "weapon".
With an underlying message of solidarity and themes of hope, Wandersong is a brilliant pick me up for anyone in need of a lift. Featuring a lovely soundtrack, some irreverent humor, and a truly moving finale, Wandersong is a game that wants to put things into perspective.
3. Slime Rancher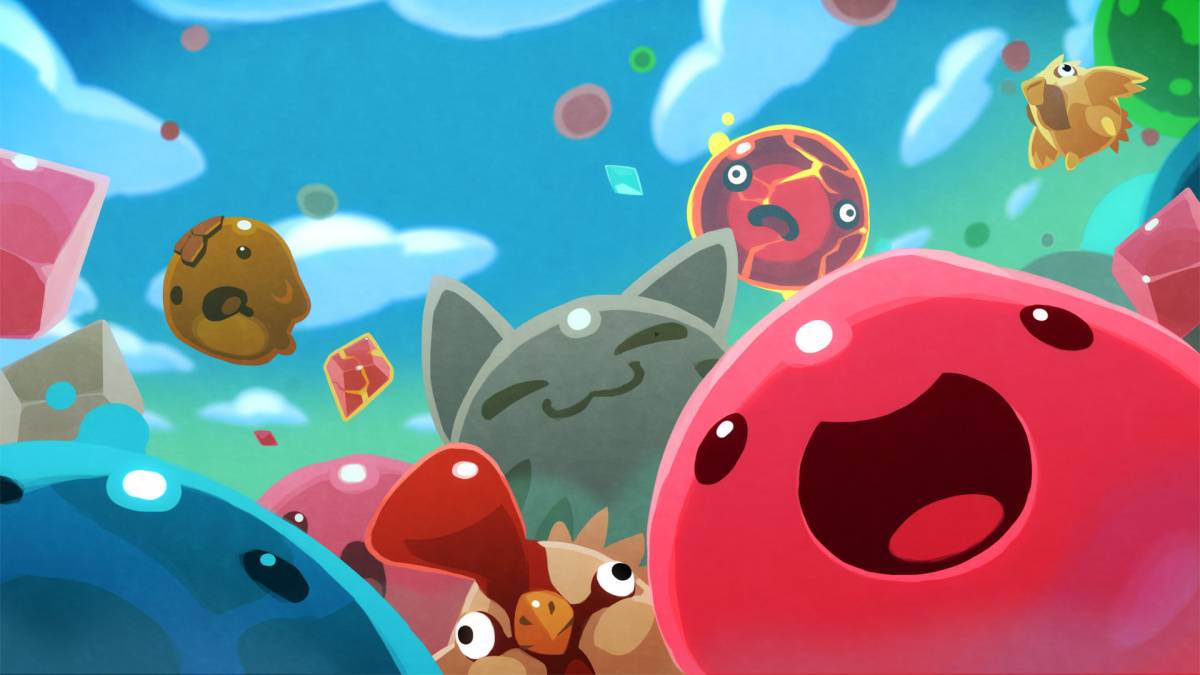 Developer: Monomi Park
Publisher: Monomi Park
Platform(s): PC, PS4, Xbox One
Truly one of the biggest smash hits of the last five years, Slime Rancher has brought people plenty of simple comforts in recent times. The aim of the game is simple: collect the happy-go-lucky slimes and try to make a life for yourself on the 'Far, Far Range', which is more than a handful of lightyears away from our planet. It's like Stardew meets No Man's Sky.
Playing as Beatrix LeBeau, every day in Slime Rancher sees you farming and harvesting with over 150 hybrid slimes for you to create and countless secrets to uncover within the sandbox world. With three separate modes to make the game as serious or as casual as you like as you amass your fortune in plort. Don't ask where plort comes from. It's better if you don't ask questions.
4. Tearaway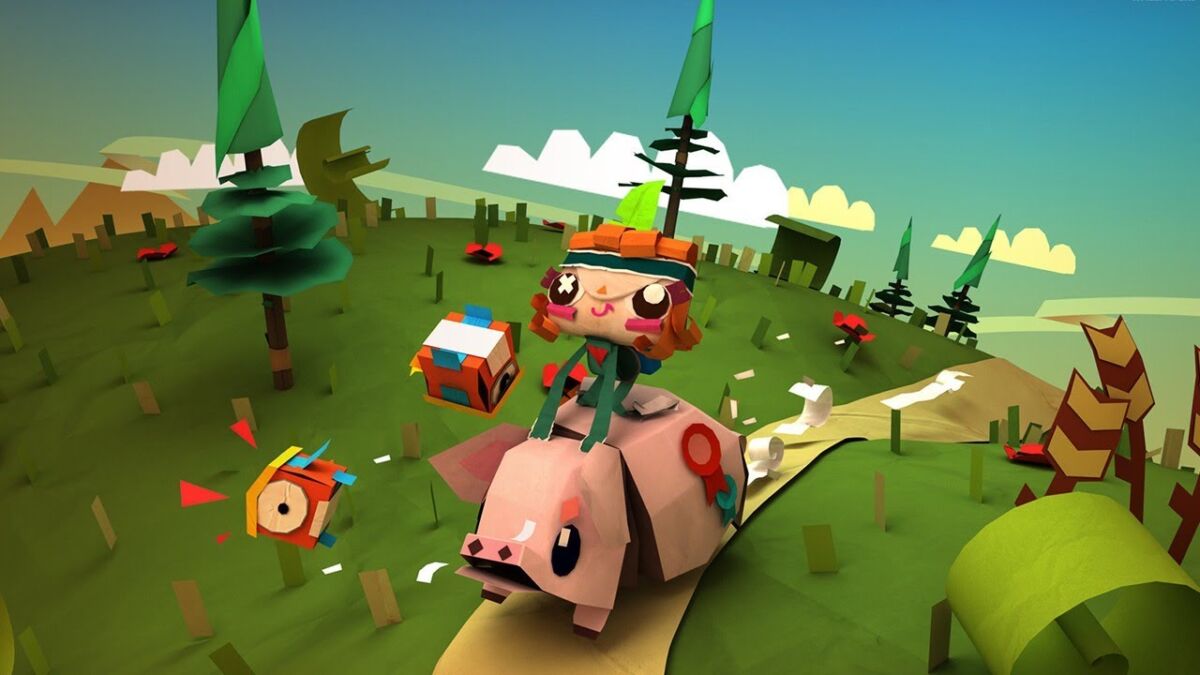 Developer: Media Molecule
Publisher: SIE
Platform(s): PS4, Vita
Tearaway is actually two separate games: the original game on Vita and also Tearaway Unfolded, a rejigged version for the PlayStation 4. The Vita version is actually the most innovative of the two, it putting you right into the game and basically making you the sun overlooking everything. Oh, Vita, we really weren't ready for you yet.
Tearaway is set in a world made of paper that you are invited to be a part of by its inhabitants. On whichever platform you choose, Tearaway really wants to get you involved, so whether that's using the Vita's rear touchscreen to cause a hole in the ground or growing plants with the DualShock 4's lightbar, Tearaway is a game designed to elicit a smile.
5. Lego Games
Developer: TT Games
Publisher: WB Games
Platform(s): PC, PS4, PS3, Xbox One, Xbox 360, Switch
Pretty broad strokes here, though the great thing about the Lego adaptations is that there's pretty much a game for whatever huge pop culture property you love. Whether it's Lord of the Rings, Star Wars, or Marvel, there's a good chance that Lego has it covered, sometimes even with multiple iterations.
As for the games themselves, they all follow a simple but effective formula of collecting stubs, simple puzzles, and easy combat. There's often great comfort in games that you don't need to really put much effort into to get a lot back in return, and these adaptations certainly provide that.
Put your brain on ice, enjoy the slapstick comedy, and simply collect all of the things.
6. The Adventure Pals
Developer: Massive Monster
Publisher: Massive Monster
Platform(s): PC, PS4, Xbox One, Switch
You only need to look at Adventure Pals to cheer yourself up thanks to how bright and vibrant its art style is. A 2D platformer that sees you trying to save your father while accompanied by your pet rock, The Adventure Pals is like a classic Saturday morning cartoon brought into the video game world.
You can even team up with a friend to discover the game's five different worlds with each featuring an escalating challenge, though nothing that would turn that upside down frown back the other way around.
This hand-crafted platformer deserves a lot more love than what it already has, so if you're itching for a game in which you can ride a giraffe with a helicopter tongue (yes), this is it.
7. Kind Words
Developer: Popcannibal
Publisher: Popcannibal
Platform(s): PC
Kind Words isn't really a "game" in the traditional sense, with its lack of princesses in castles and alien planets, or really any kind of objective or endgame. There's nothing much to interact with, either, and it's not really something that will catch the eye of a completionist. Despite all that, Kind Words is still an absolutely worthwhile experience that's worth at least trying out.
A game that should probably be adopted by governments, Kind Words asks you to anonymously answer letters from real people all over the world. Maybe they're seeking help or someone to confide in, or maybe they just want to tell you just about the worst knock knock joke imaginable.
The community behind Kind Words is loving and understanding, so if everything's getting to you and you need to just engage with someone, even if anonymously, it's one of the best ways to do just that. Plus, a deer brings you mail.
8. Sayonara Wild Hearts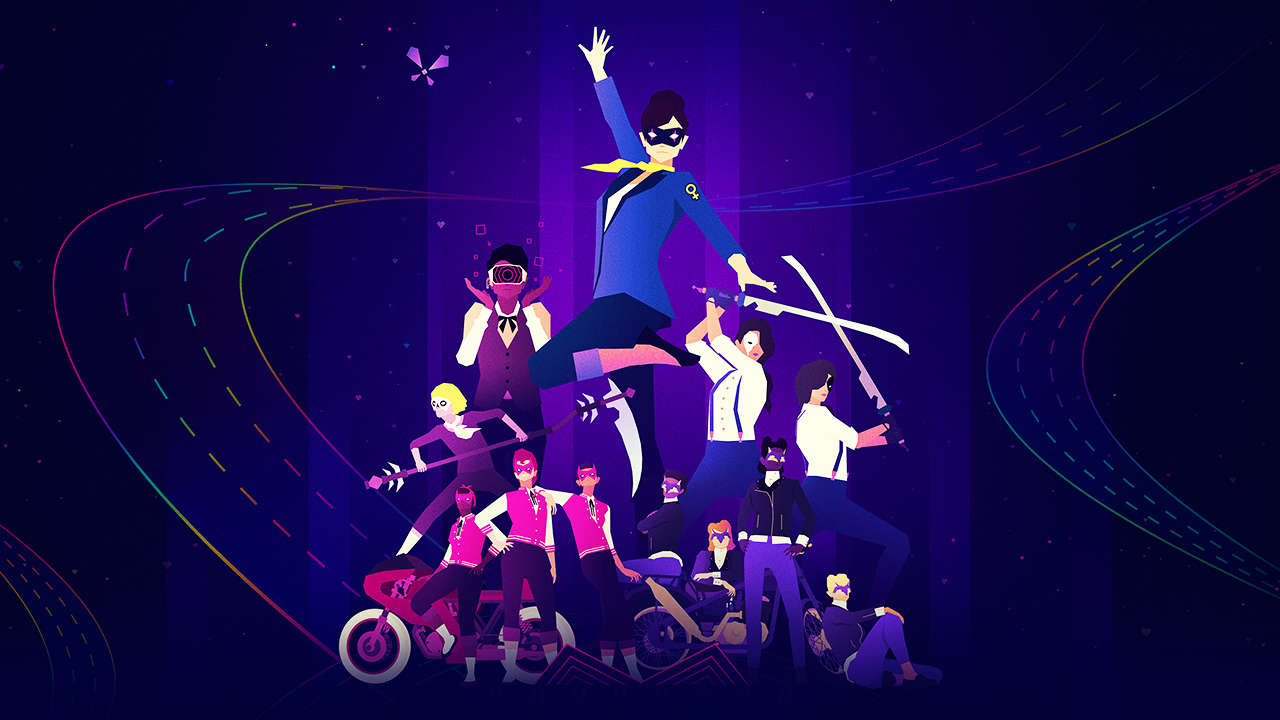 Developer: Simogo
Publisher: Annapurna Interactive
Platform(s): PC, PS4, Xbox One, Switch
Annapurna Interactive aren't in the business of publishing "safe" games, and Sayonara Wild Hearts is the perfect proof of just that. An experimental rhythm game in which you control a young woman with a broken heart as she finds her other self, Sayonara Wild Hearts is a audio-visual thrill that will make you sit up and think on some things.
Wild Hearts is a hopeful game showing that the end is not always the end, that people can pick themselves up even when they feel at their heaviest. It's also a game in which you shoot lasers out of your motorbike at a three-headed wolf and navigate around a VR headset like it's a round of Asteroids.
While a short experience, Sayonara Wild Hearts will stick with you for a lot longer, especially its crazy catchy soundtrack.
9. Spyro Reignited Trilogy
Developer: Toys For Bob
Publisher: Activision
Platform(s): PC, PS4, Xbox One, Switch
While many might think that Crash Bandicoot is a more natural choice here for nostalgic happiness, Spyro is a much more approachable game for everyone of all experiences, especially for those who loved the PlayStation originals. Spyro Reignited Trilogy buffs out the rough edges of the decades old releases while also reminding a new generation of gamers of the brilliance of platformer games.
You play as the titular Spyro across remakes of Spyro the Dragon, Spyro 2: Ripto's Rage! and Spyro: Year of the Dragon as you collect gems, fly around, and headbutt enemies away to your heart's content. This collection boasts some truly beautiful visuals, vividly rendering the world of Spyro back to brighter life than ever before while retaining all the charm of the originals.
Here's hoping for a brand new adventure in the world of Spyro soon.
10. Super Mario Odyssey
Developer: Nintendo
Publisher: Nintendo
Platform(s): Switch
It's almost impossible not to be utterly won over by Super Mario Odyssey, especially when "Jump Up, Super Star!" is such a catchy song that it makes you want to leap on the nearest table and start throwing hats at random objects. Like all Mario games, Odyssey has been designed to elicit joy across the board with all of its little details, even if the jump rope mini-game might send you mad.
You probably know the routine by now: Peach has been captured by Bowser and you must save her. What sets Odyssey apart is just how much interactivity you can have with the world thanks to Cappy, your companion who can possess enemies and drastically change gameplay. You can take over a tank and shoot down a wall, become a Goomba and betray your pals, or even live out your Jurassic Park fantasies and go full T-rex.
For gifting the world a Mario T-rex, Super Mario Odyssey might just be the happiest video game ever made.
READ NEXT: 31 Best Zombie Games You Should Be Devouring
Some of the coverage you find on Cultured Vultures contains affiliate links, which provide us with small commissions based on purchases made from visiting our site. We cover gaming news, movie reviews, wrestling and much more.