Horror games are an institution of the industry, no matter how few truly AAA games we seem to get these days. Resident Evil is the standard bearer for the genre and likely always will be, but it's also more or less the only flagship franchise still going. You'll sadly find no Silent Hill, Alone in the Dark, or Dino Crisis when it comes to the best PS5 horror games.
What you will find in the ninth generation of consoles when it comes to horror, though, is a genre mostly dominated by indie games. This isn't a bad thing. Over the last decade or so, the indie space has been where original ideas have been tried where they would otherwise be too big a risk, and it's also where horror games have thrived.
From tiny budget scares to truly some of the most innovative games around regardless of genre, the best horror games on the PlayStation 5 offer bigger spooks than the scalping prices of the console itself on eBay.
The Best PS5 Horror Games
20. Infliction: Extended Cut
Developer: Caustic Reality
Publisher Blowfish Studios
Infliction, one of many horror games to be influenced by the success and sudden demise of P.T., arrived on the PS5 with plenty of cult fanfare following decent success on PC and the PlayStation 4.
Playing a little like a single-player Phasmophobia, players must take photos of their surroundings to discover clues — and also ghosts — as you investigate a haunted house that's been claimed by an evil spirit. As well as documenting your path, your Polaroid camera is also useful for fending off ghosts, harking back to classics like Fatal Frame.
In fact, there's a lot to Infliction that feels like a callback to horror dynasties of old, which does make it feel just slightly dated. However, thanks to genuinely effective scares and some decent storytelling, Infliction should inflict a few hours of spooks on you at the very least.
19. HORROR TALES: The Wine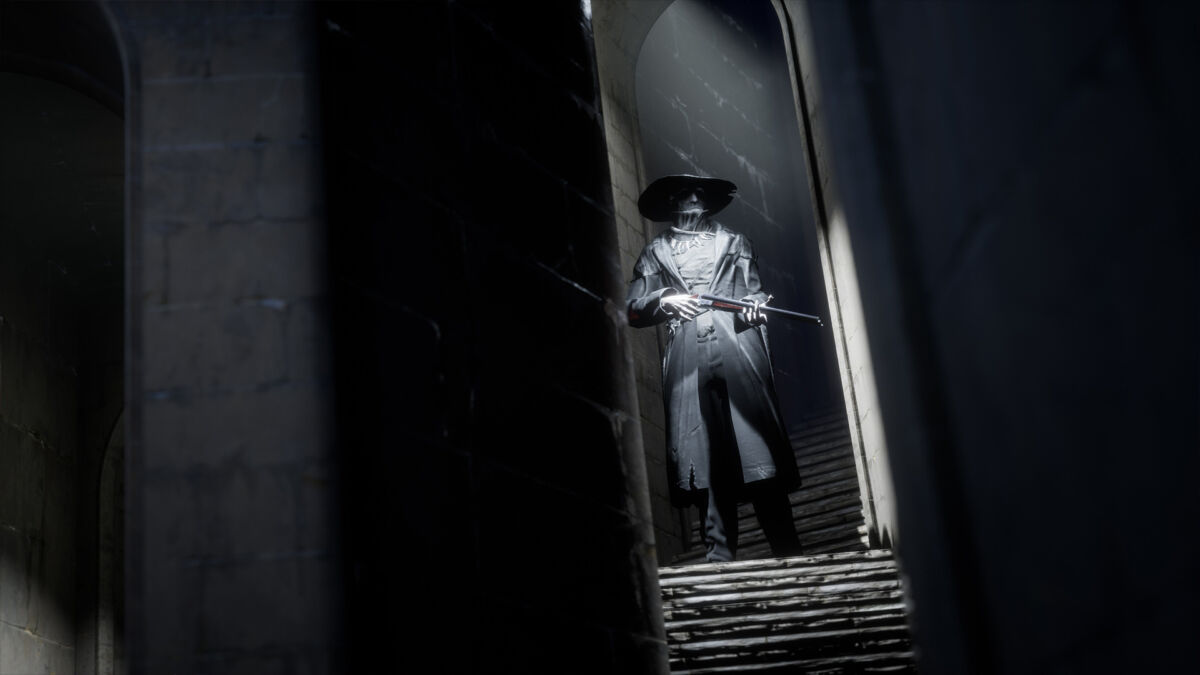 Developer: Carlos Coronado
Publisher Jandusoft
The least known horror game on this list, HORROR TALES: The Wine's lack of name pedigree shouldn't take away from what is a very effective, if obviously lower budget, horror on your PS5. I mean, how high a budget can a horror game developed by one guy really have?
Despite it not nailing every single thing it tries (the cursory chase sequences aren't all that strong, for instance), HORROR TALES: The Wine's gripping story revolving around a dying man who travels to a mysterious island to uncover the origins of an outbreak sees it through. You'll be taken aback by the emotional gut punch that The Wine delivers, especially as the tragic tapestry it weaves takes on more, increasingly saddening detail.
With some smart puzzles, a beautiful soundtrack, and some of those all-important scares, HORROR TALES: The Wine might not be the biggest horror game on PS5, but it may just offer the biggest surprise.
18. The Sinking City
Developer: Frogwares
Publisher Frogwares
A horror with a history so tumultuous that it's almost as interesting as the game itself, The Sinking City is nothing if not ambitious, a Lovecraftian yarn that's not exactly scary, but definitely leaves an impression with its creeping tension and twisted aesthetic.
Similarly to the last two entries, The Sinking City isn't a resounding success from top to bottom, simply because of budget. Despite some of the animations really lacking in some areas, The Sinking City really strives for some of the themes of Lovecraft's work in its semi-open world, whether that's in its insanity mechanics or paranormal investigations.
If you liked games like Vampyr but want more tentacles, jump into the jaded shoes of Charles Reed and try to find out what's going on in the flooded world of Oakmont. Try not to look too closely at its rough edges and you might discover a truly hidden gem.
17. Saturnalia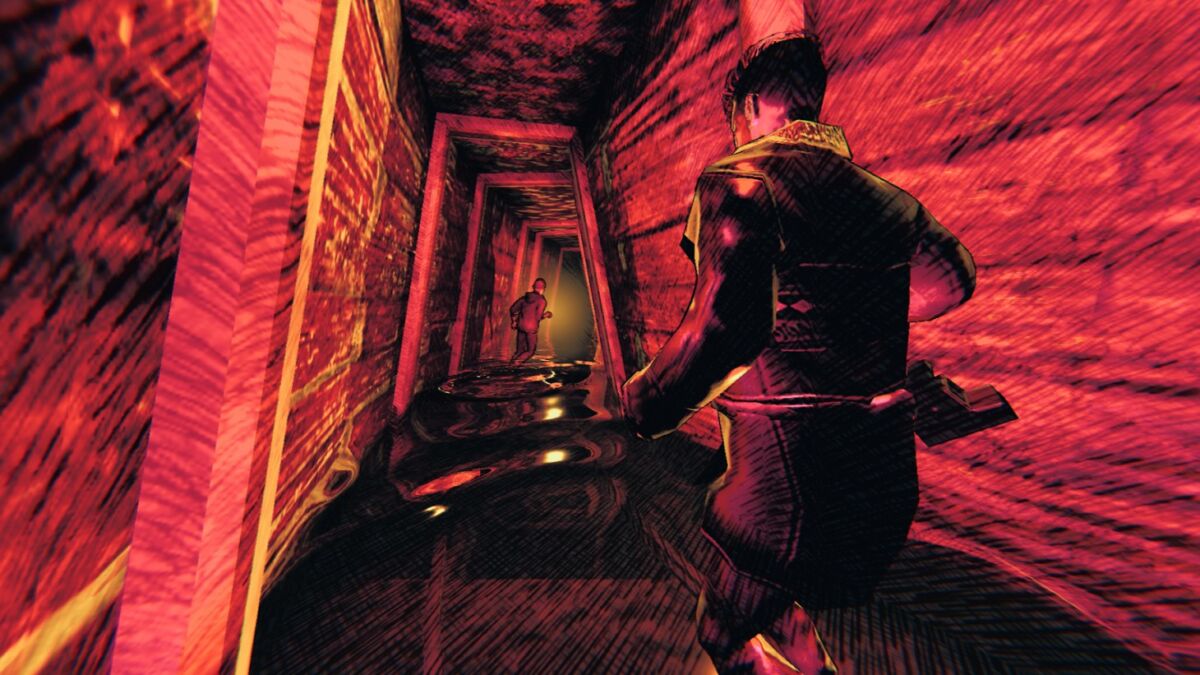 Developer: Santa Ragione
Publisher Santa Ragione
Definitely one of the most underrated horror games on the PS5, as well as one of the most visually distinct, Saturnalia is a vibrant nightmare as you delve into the twisted folklore of Sardinia, Italy while playing as four unique characters, each desperately trying to stay in the light, one matchstick at a time.
Certainly an ambitious indie horror, Saturnalia features a village that changes layout each time you die within the town's surreal walls, making it quite the intriguing roguelite. Combine this with the game's superb rotoscoped visuals and non-linear progression, and you have a game that needs to be experienced.
While Saturnalia's roguelite nature and somewhat (intentionally) abrasive visuals may not be for everyone, those who can jive with this washed out trip won't forget it in a hurry.
16. Bloodwash
Developer: Black Eyed Priest, Henry Hoare
Publisher Puppet Combo
There's something about PS1-era visuals that just keeps making them scary. While not quite as effective as they once were, Silent Hill and the original RE trilogy on Sony's little grey rectangle can still offer frights, so it makes sense that there's a fascinating subgenre of horror revolving around similar throwbacks.
Bloodwash takes the subtext and abstract storytelling in most indie horror games and just throws it out of the window. What you'll get here is a direct shot of adrenaline as you travel to a dilapidated laundromat at night with a serial killer on the loose.
Crustier than Krusty the Clown eating a stuffed crust pizza, Bloodwash is a charmingly retro ride that doesn;t outstay its welcome. If you have a couple of hours spare to travel back in time to the days of grimey VHS stores, you won't do much better.
15. Maid of Sker
Developer: Wales Interactive
Publisher Wales Interactive
Wales Interactive has to be one of the most fascinating developers around, a studio capable of flipping genres seemingly with the flick of a switch. In the space of a year, they went from the very underrated Maid of Sker to the also-horrific-but-for-other-reasons Five Dates.
A first-person horror set in Wales, a country which has been pretty untapped when it comes to the supernatural, Maid of Sker transports you to a derelict hotel to find your love. Trouble is, the staff seem to be under the spell of something malevolent and there's some music that isn't half as angelic as Tom Jones.
Despite it offering some frustrations, such as weirdly inaccessible areas and meagre checkpoints, Maid of Sker's mix of action, classic survival horror elements, and twisty story means it's a horror game on your PlayStation 5 that could scare up quite the treat.
14. The Persistence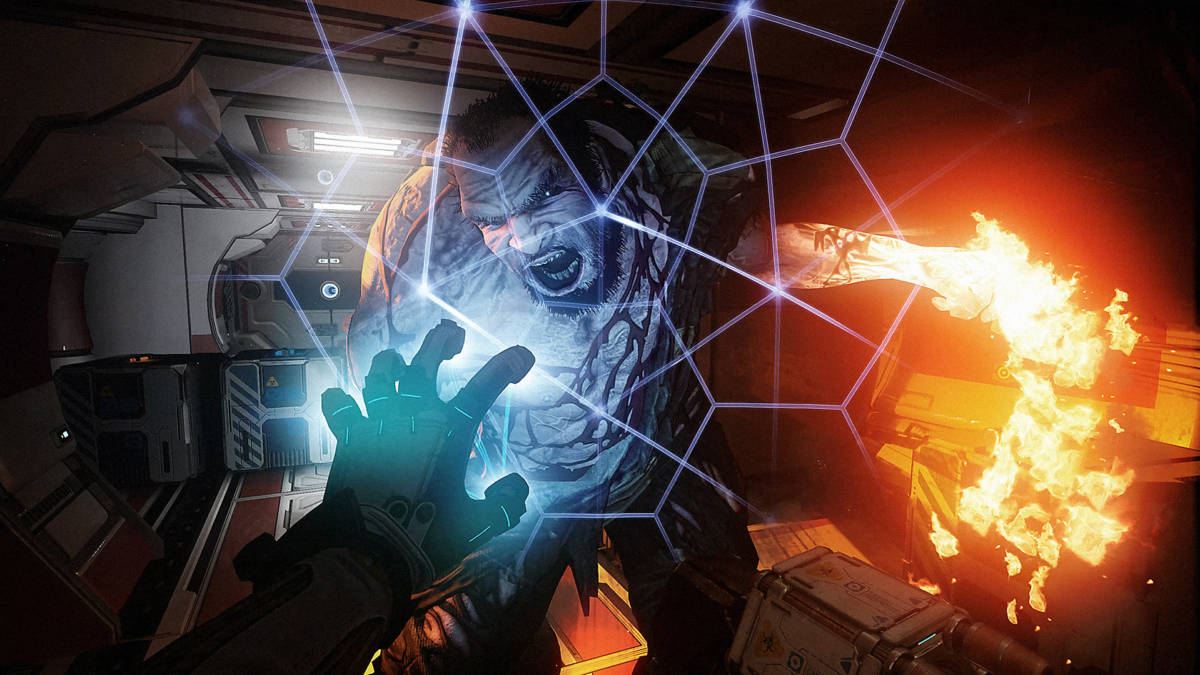 Developer: Firesprite
Publisher Firesprite
It really doesn't feel like The Persistence, a one-time PS4 exclusive, has ever really had enough of a share of the spotlight. While it's not perfect, there's something about its mix of sci-fi and survival horror that should make it into a bit of a cult classic.
Its roguelike elements are probably what turn most people off, especially when death can come at you from almost any angle aboard the titular spaceship without you expecting it, all of the progress you ruined your blood pressure for, gone. Imagine Void Bastards mixed with System Shock but it's somehow even crueller and you have a pretty good idea of what life is like on The Persistence.
While it won't be for everyone, particularly those who just can't get on with roguelike games in general, The Persistence offers quite the captivating challenge and sense of thigh-clenching tension for those who can persist.
13. The Callisto Protocol
Developer: Striking Distance Studios
Publisher Krafton
While it's fair to say that The Callisto Protocol didn't really land with the kind of finished product that its massive hype suggested, it still has some excellent moments of horror as well as some of the absolute best visuals you can find on the PS5.
You play as Jacob Lee, who finds himself throw into Black Iron Prison on Jupiter's moon. It's not long before the prisoners start turning into monstrous beasts and Jacob must escape while learning the truth of this strange, twisted prison.
A survival horror game very much inspired by its creator's previous work, Dead Space, The Callisto Protocol doesn't completely stick the (moon) landing, yet if you can pick it up at a budget price, throwing monsters around with your gravity glove is fun enough on its own.
12. The Quarry
Developer: Supermassive Games
Publisher 2K Games
Similarly to Callisto, The Quarry is another big-scale horror game released in 2022 that didn't quite resonate with everyone, but those who love Supermassive's formula should find plenty to sink their teeth into here. If it ain't broke, and all that.
Set during the dying embers of summer camp, The Quarry follows a group of teenage counsellors as they become hunted by the fearsome locals. If you know Supermassive, you will know the bloodshed won't be as simple as that.
With multiple choices and narrative threads to follow, there's a lot of replayability to be had with The Quarry, as well as some throwback slasher scares. It won't convert the unconverted and its technical issues can be quite distracting, but if you want some cheesy spooks that you can play with friends, you can't do much better on PS5.
11. Dead By Daylight
Developer: Behaviour Interactive
Publisher Behaviour Interactive
What's left to be said about Dead By Daylight, the biggest multiplayer horror game of all-time? The list of horror fans who haven't either tipped over a wood pallet or plonked someone onto a hook is shrinking by the day, and that's down to the sheer staying power of Behaviour's pop culture monster crossover.
Playing as survivors, players must restore generators across a map while working with their teammates, one annoying and tryhard-y flashlight spam at a time. But when you're a killer, it's your job to make sure nobody leaves in a thrilling bit of cat and mouse that will get your heart rate pumping.
And then your blood pressure will rise as you get teabag taunted over and over again.
Whether you want to play it casually as a bit of fun or take it too seriously, Dead By Daylight and its complete reverence for the world of horror makes it something genre fans are going to love on their PS5.
10. Observer: System Redux
Developer: Bloober Team
Publisher Bloober Team
Bloober Team boast a library of horror games that is as varied as it is polarising. While it's true that the Polish studio takes a little too much control out of the hands of players sometimes, Observer: System Redux, itself a remaster, is arguably their most underrated game, as well as arguably the most underrated PS5 horror game out there.
A highly stylised venture into a cyberpunk world, Observer: System Redux is a gripping mystery set in an apartment block with a great central performance from the late Rutger Hauer, who voices the Observer Daniel Lazarski as he hacks into minds and grumbles his way to the truth.
Observer: System Redux is a little light on outright mess-your-pants scares and the chase sequences it leans on do get a bit repetitive, but for sheer spectacle and how well it connects all the threads of its fascinating world, Observer: System Redux is worth hooking up to.
9. DARQ: Complete Edition
Developer: Unfold Games
Publisher Feardemic
Unfold Games' DARQ was one of the cult horror hits of 2019, and it still packs a punch even now with its PS5 port. DARQ: Complete Edition adds even more puzzles and genius moments into the developer's twisted, eye-bending vision as you take control of Lloyd, who might well be a forgotten member of The Addams Family.
Compared often to Little Nightmares, DARQ is a side-scroller that's actually far more complex than you might first think, especially when the diorama-esque levels take on increasingly more complex gimmicks in how you interact with them. Lloyd is able to shift the planes of perspective and break the laws of physics, opening doorways and paths forward with puzzle solutions that will make your brain itch.
Those wanting a gory, constantly scary horror game on PS5 may be left wanting, but any horror fan who appreciates mood and aesthetics — as well as some truly brilliant puzzles that'll leave you gawping — will find plenty to love in DARQ.
8. Doki Doki Literature Club Plus!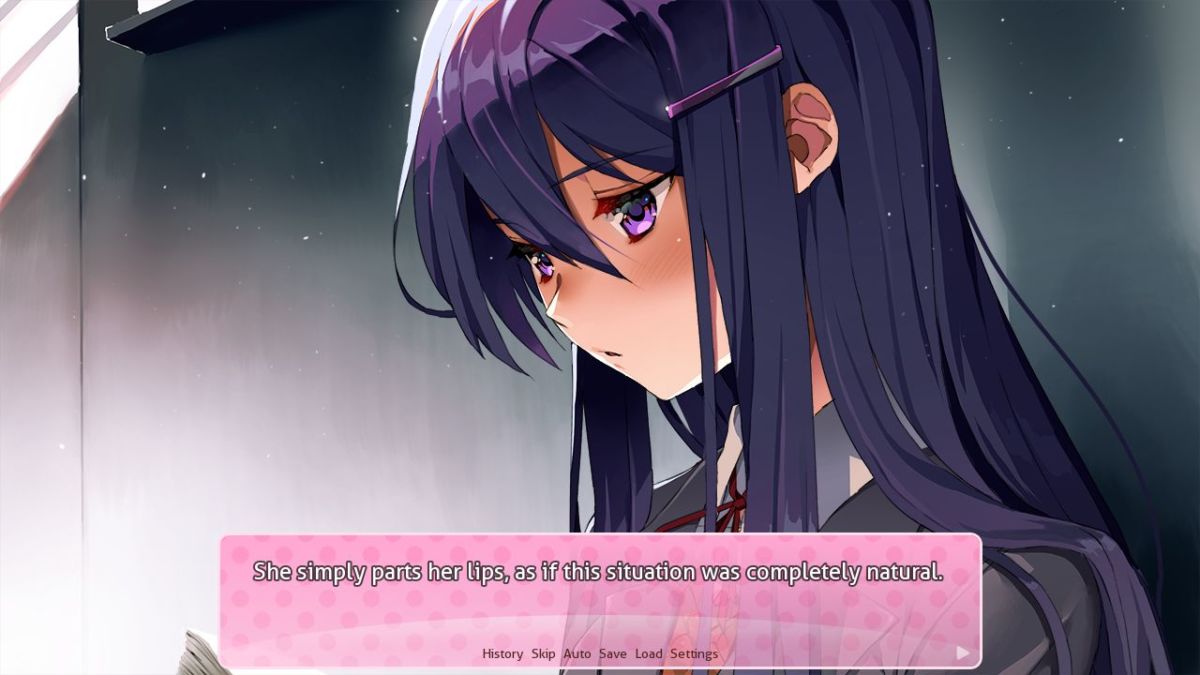 Developer: Team Salvato
Publisher Serenity Forge
The fact that Doki Doki Literature Club Plus! makes the cut for the best PS5 horror games is probably a spoiler in of itself, but it's been free on Steam for years now, as well as it being one of the most covered and discussed games on YouTube and the wider internet for just as long. Its description also says "this game is not suitable for children or those who are easily disturbed". That tends to be a giveaway.
Even armed with the knowledge that Doki Doki isn't entirely as it seems on the surface, it goes places that you would never expect from a visual novel about a bunch of girls hanging out. What starts off as a pretty generic albeit charming dating sim soon descends into the kind of madness that internet creepypastas were built on.
For those who want to take a headlong dive into some dark places while also meeting a pretty affable cast of characters, Doki Doki Literature Club Plus! is worth checking out on PS5, if only to support the developers as a version of it remains free on PC.
But do you get to have an official Literature Club member card with the PC version? Didn't think so.
7. Madison
Developer: Bloodious Games
Publisher Perpetual Games
Marketing speak as "the scariest game ever made" aside, Madison definitely is one of the spookiest experiences you can have on the PlayStation 5 and a really good option for those looking for some frights outside of the mainstream.
You play as Luca, who must survive the titular demon who has forced him into a ritual with little chance of escape. Armed only with an instant camera, you must try and connect our realm and something far less human.
When you hear the words "first-person psychological horror game," your mind likely goes to "P.T clone," just based on how many games Kojima's wild demo has inspired over the years. While Madison does doff its cap to P.T., the game's ingenious use of an instant camera to solve puzzles is an inventive move, and the atmosphere is as thick as an old photo album.
While the puzzles may be frustratingly obtuse in the way that so many horror games tend to be, Madison's unique hook and effective jumpscares make it a serious scare contender on the PlayStation 5.
6. Little Nightmares 2: Enhanced Edition
Developer: Tarsier
Publisher Bandai Namco
If you've previously ventured into the Pale City and left a little part of yourself behind, Little Nightmares 2: Enhanced Edition is a pretty good excuse to do it all over again.
An update of the smash hit horror that shifted over two million copies, Little Nightmares 2: Enhanced Edition offers 4K frights as you take control of Mono, who ventures into a mysterious city where the adults seem to be having a very grey, not very friendly time.
Alongside Six, the protagonist of the original, Mono must escape some gnarled and disturbing people, ranging from doctors who care a little too much to teachers that are serious about student discipline. Little Nightmares 2 is a visually arresting powerhouse of artistic vision that's even more powerful when played in 4K.
Little Nightmares 2 isn't a jumpscare factory, but is instead a truly unsettling descent (or, rather, ascent) into darkness that includes some of the most unforgettable setpieces and visuals in horror game history.
The best things come in little packages, after all.
5. Dying Light 2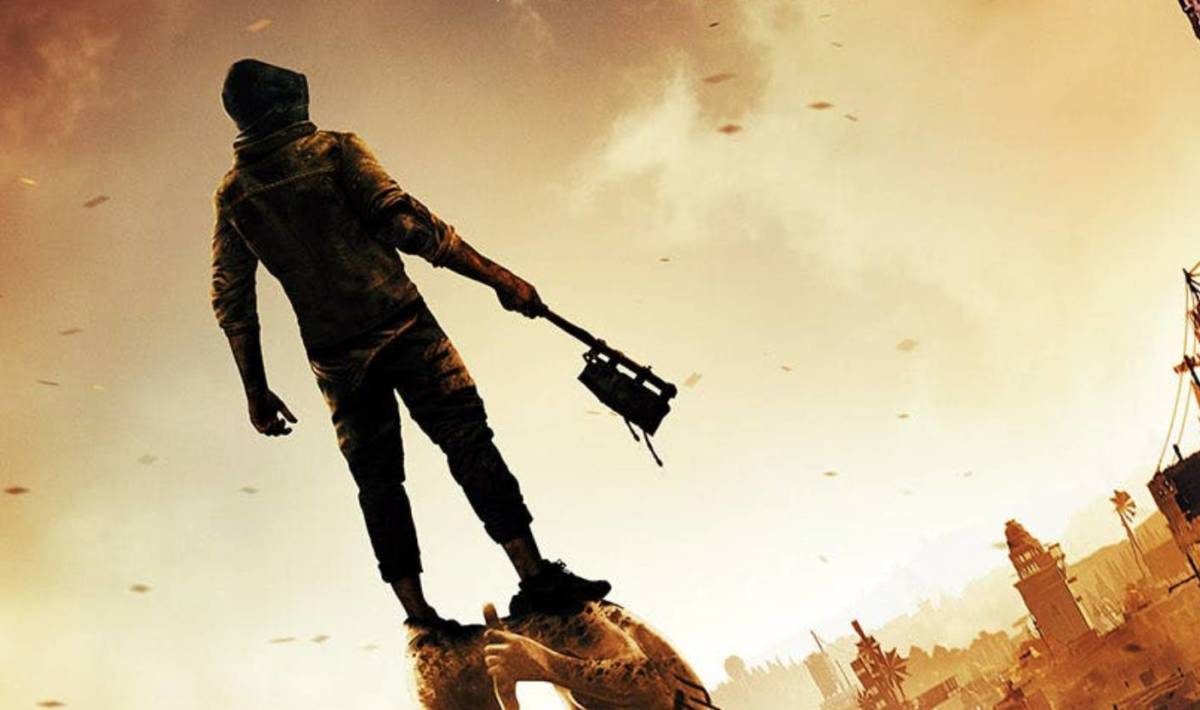 Developer: Techland
Publisher Techland
While the scarier horror elements might have been turned down and the overall brightness turned up, Dying Light 2 instantly became one of the best PS5 horror games when it launched in February 2022 after years of waiting. There's something about running away from the hordes that never stops raising the blood pressure.
Though the night isn't quite as fearsome as it once was, that's simply down to the fact that a lot more goes down at night in the second game. You'll be sneaking through zombie-infested hovels on the search for loot, dropkicking your way through science labs gone wrong, and taking on massive Revenants when the sun goes down. The streets aren't much safer, with you never being too far away from a harrowing chase sequence.
The world itself is a bit of a horror, with a world so ruined by the fall of civilization that you can't help but feel cold when exploring it. Couple that with unforgettable zombie designs, tonnes of atmosphere, and absolutely buckets of blood and you have a horror game on your PS5 that is just plain flipping great.
4. Visage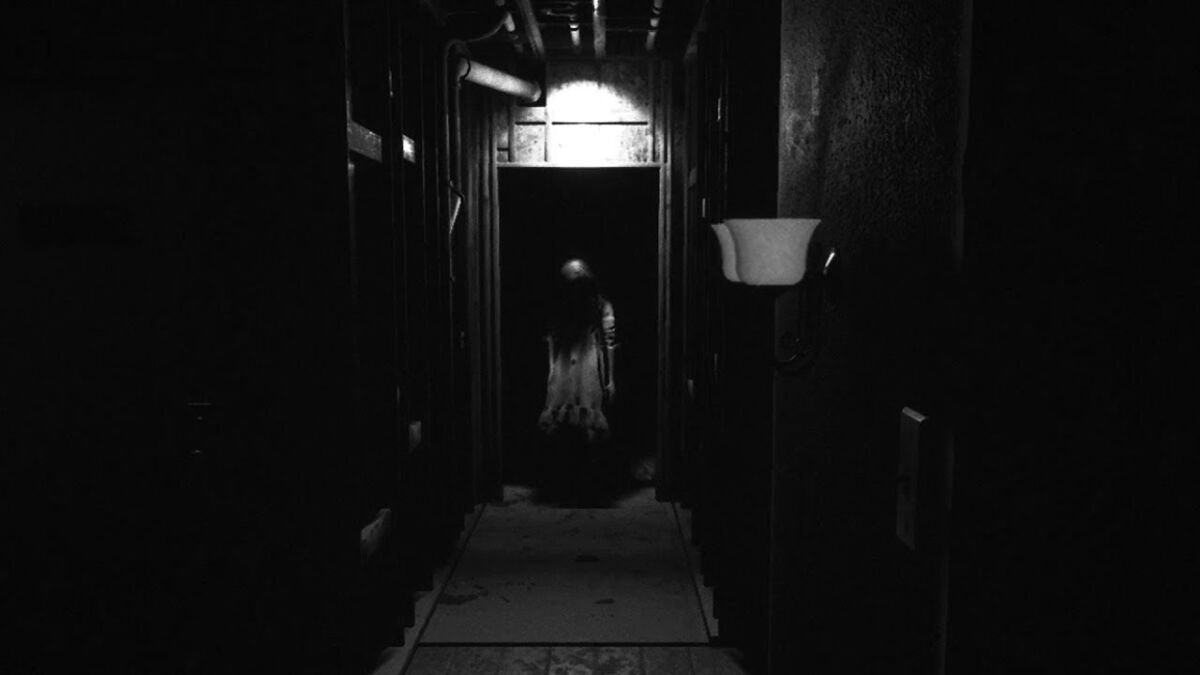 Developer: SadSquare Studio
Publisher SadSquare Studio
Is Visage perhaps the most underrated horror game of all time? Despite being absolutely beloved by those who know about it and claiming acclaim from all corners, it's somehow never really broken into the mainstream of horror. Its re-release on the PlayStation gives it another chance to shine — and terrify.
Heavily inspired by the likes of P.T., Visage is an old school horror with one thing on its mind: to scare you as much as it can. Whether through the creeping dread or the sudden frights, you have to watch your heart rate as you try to figure out the truth behind the murders that happened in your house — as well as why those victims seem to refuse to stay dead.
With no means of defending yourself and a panic-inducing sanity mechanic that was last used this effectively in Amnesia, Visage is classic horror that, while unlikely to appeal to everyone thanks to how much investigating you have to do, offers plenty of fantastic things that go bump in the night. Stop sleeping on it.
3. Resident Evil Village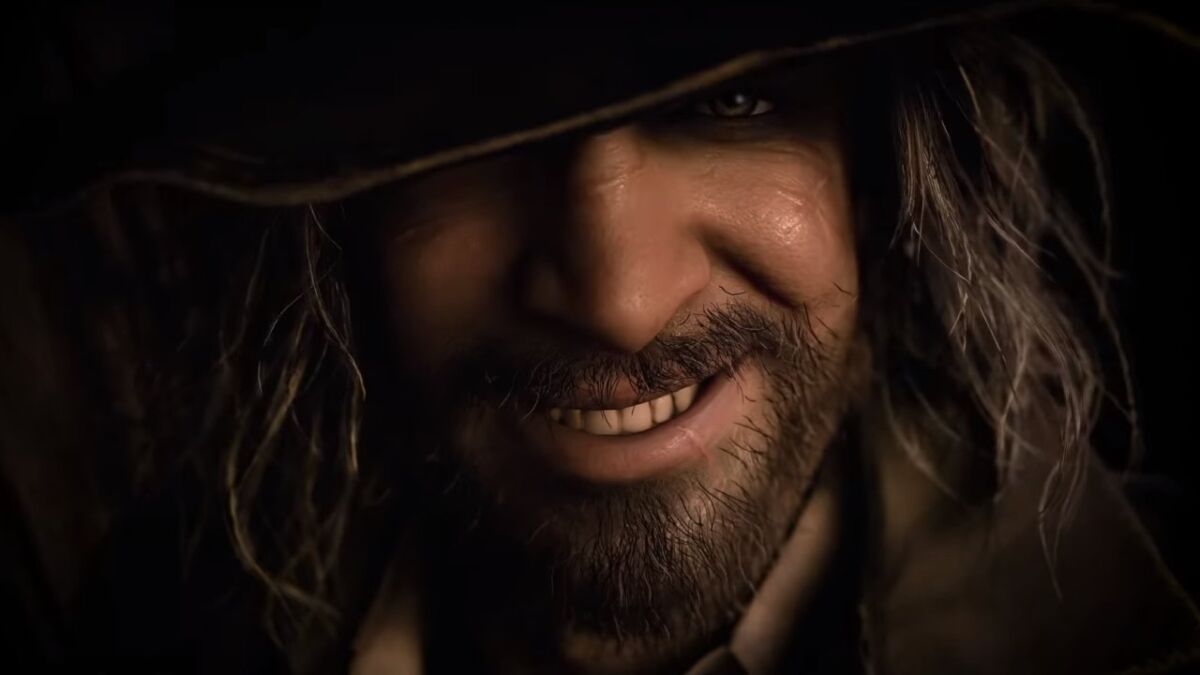 Developer: Capcom
Publisher Capcom
Following on from Resident Evil VII, Village once again puts you in the beige shoes of Ethan Winters in first-person as you look to save your daughter from a who's who of Hammer-esque villains. Whether it's the immediate icon known as the vampiric Lady Dimitrescu or the Nicolas Cageian Heisenberg, Resident Evil Village feels as much a love letter to classic horror as it does a continuation of what made VII so great.
Village is ultimately VII with a few of its wacky dials turned all the way up, with werewolves, fish people, and zombie terminators standing in Ethan's way. While you could argue that it does lose sight of itself in its final third, Village remains a consistently wild, barmy ride from start to finish.
And, also: there's a sequence that will likely go down in horror gaming history as one of the scariest of all time, while also maybe putting a few people off having children.
2. Dead Space Remake
Developer: EA Motive
Publisher EA
Is it really right to put a remake so close to the top of this list, especially when it's so close to the original? Yes. Dead Space 2023 really is that good.
Faithful to the original in all the right ways with tonnes of modern updates to make it feel like a truly terrifying treat on PS5, Dead Space is an absolute whale of a time from start to finish. Even if you've played the original to death, this update still might scare you to death.
Playing as the now vocal Isaac Clarke, you board the USG Ishimura to reunite with the love of your life. It isn't long before it's clear that something's amiss and Isaac, armed with his iconic Plasma Cutter and good stompin' foot, has to try not to lose his mind in the middle of Hell. Not easy to do when there's babies with tentacles scuttling around.
With masterful sound mixing and gorgeous visuals, Dead Space adds new content and makes changes to the classic original while also somehow enhancing its legacy. Dead Space 2023 is exactly as you remember the original from 2008 without the fog of nostalgia, and it's an incredible horror game in its own right.
1. Resident Evil 4 Remake
Developer: Capcom
Publisher Capcom
While some people might be a little upset about two remakes of decades old games winning out when it comes to the best PS5 horror games, they really do shine in ways the originals didn't. This is especially true for Resident Evil 4's 2023 remake, which stays true to the original game while still adding a lot of new ideas, often barmy, and almost always brilliant.
Resident Evil 4 dials down the campiness ever so slightly while ratcheting up the horror to make it one of the tensest, most inviting horror games we've seen since, well, the original Resident Evil 4.
Playing as Leon S. Kennedy, you must once again rescue the (much improved) Ashley from a strange cult in rural Spain. Along the way, you'll encounter increasingly more twisted Las Plagas monsters as you knife parry chainsaws and shoot off one-liners.
For adding content and almost endless replayability while also keeping the attention to detail that we so rarely see in many of today's AAA games, Resident Evil 4 will have you saying yes please, bro.
READ NEXT: The Best PS5 Co-Op Games To Play With Friends
Some of the coverage you find on Cultured Vultures contains affiliate links, which provide us with small commissions based on purchases made from visiting our site. We cover gaming news, movie reviews, wrestling and much more.