How do you introduce your child to the horror genre? Do you terrify them with some classics from the 70s or go for something tamer? Personally, Jaws, Child's Play, and Friday the 13th were my rights of passage into being a grade schooler, but maybe you don't want to give your child a crippling fear of My Buddy dolls and the open water and find some horror movies for kids instead.
These fifteen titles may not be drenched in blood, strewn with gore, and littered with grisly death, but that doesn't discredit them as great horror movies. In fact, it's for these reasons that they lead the pack as the best horror movies for kids.
The Best Horror Movies For Kids
15. The Haunted Mansion (2003)
Director: Rob Minkoff
How do you turn one of Disney's most beloved attractions into a movie that kids will love? You hire Eddie Murphy, tap the writer of Elf, and call upon the director of The Lion King (1994). While adults may not find much to enjoy in this horror comedy, kids are sure to delight as they step through the doors of the musty old mansion and wave hello to its spectral inhabitants.
If you want to introduce your child to the concept of haunted houses, ghosts, and tormented spirits, The Haunted Mansion is a pretty good place to start. The movie is laced with Disney's typical messages of family, the importance of working together, and finding one's purpose.
Of course, your kids are sure to overlook those and enjoy the spectral entertainment as the film's menagerie of ghosts arrive on screen.
14. Scary Stories to Tell in the Dark (2019)
Director: Andre Ovredal
During the 1990s, children of my generation loved to hide under the covers, flashlight in hand, reading this collection of terrifying stories. Hearing that the most memorable entries were being given the theatrical treatment brought out many feelings of nostalgia.
Is Scary Stories to Tell in the Dark the perfect adaptation I had hoped for? Far from it, but the movie further emphasizes that it's an essential horror anthology for every generation. Where one generation enjoyed these tales of terror on paper, current and future youngsters will be able to watch them unfold on the screen.
Guilermo del Toro's fingerprints are all over this horror movie for kids as he clearly had a hand in the best part of the whole experience – the monsters. Some parts may frighten young viewers, but that's kind of the point, no?
13. Monster House (2006)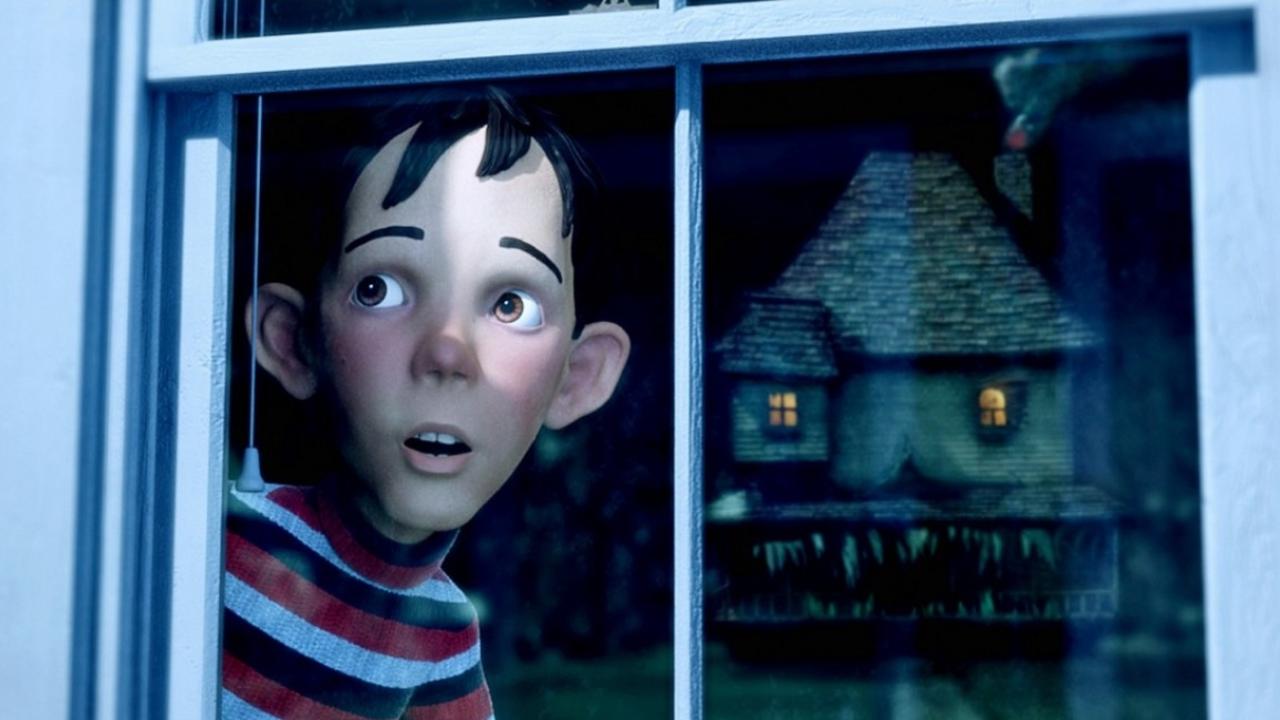 Director: Gil Kenan
This tame animated feature about a literal monster house brings together some impressive talent. Kids may not appreciate knowing Steve Buscemi, Fred Willard, Catherine O'Hara, and Jason Lee are attached, so it's good there's more for them to love about Kenan's directorial debut.
Monster House pits a trio of pre-teens against a ravenous house as they struggle to uncover the mystery behind the haunted abode. Monster House is a bit dark, especially since it starts with the heart attack and suggested death of the neighborhood curmudgeon. Beyond that, this horror movie for kids is an enjoyable animated treat that puts a unique spin on haunted houses.
Viewers young and old are sure to enjoy Monster House, though it's the children that are sure to laugh at some of its juvenile jokes.
12. Frankenweenie (1984)
Director: Tim Burton
Before he was bringing feature-length gothic horrors to life, Tim Burton was big on creating shorts. One, released in 1984, follows a young boy that brings his dead dog back to life using electrical impulses. Sounds familiar, right? It should, at least, since it's a parody of Mary Shelley's classic and timeless horror story, Frankenstein.
While Shelley's themes may be a little deep for children, Burton's Frankenweenie brings it down to their level. And so kids don't have to watch some "corny" short from the 80s, Burton updated the film in 2012 as a stop motion-animated comedy. The expanded movie builds upon the concept and sinks a town into chaos as more and more deceased pets are brought back to life.
Though the updated animated film is sure to hold your child's attention better, it's worth trying to get them to watch the original. It's a Burton classic – which they may not understand the importance of until they enter their goth years and start shopping at Hot Topic.
11. Goosebumps (2015)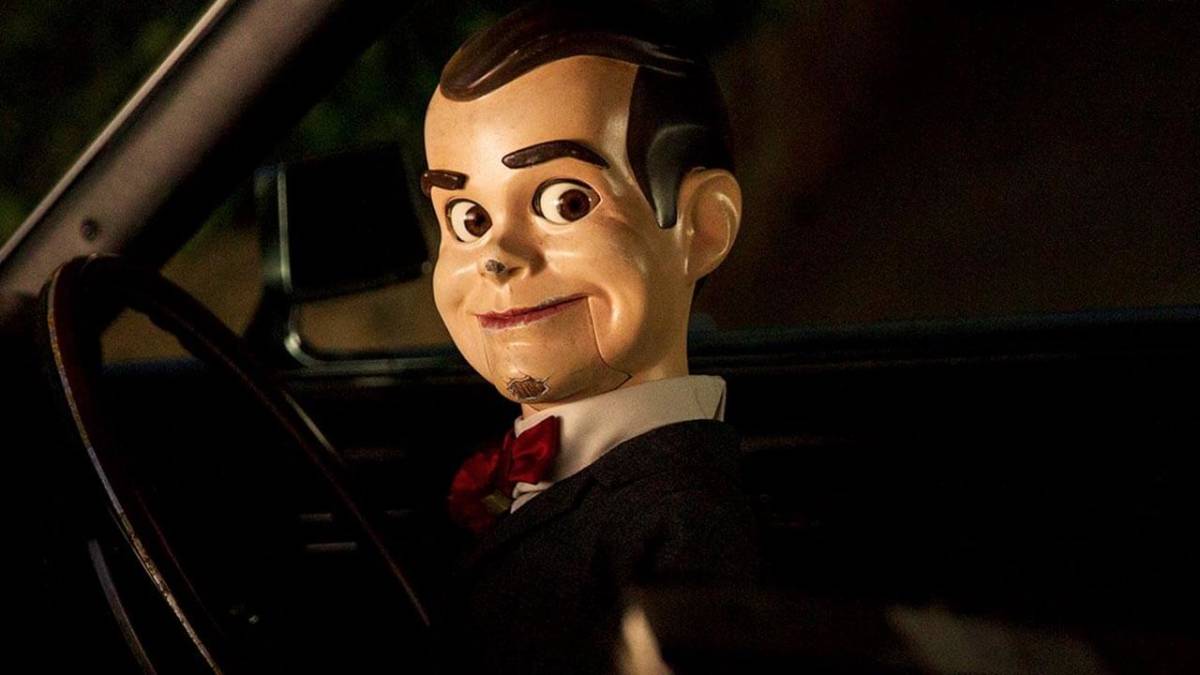 Director: Rob Letterman
If your kids aren't growing up reading R. L. Stine's quirky, spooky, and sometimes goofy horror stories, at least sit them down with the movie. The 2015 adaptation of Stine's collection novels throws many of his iconic creations together into a successful and memorable live-action comedy.
Jack Black stands in as the famed author as he's forced to help a trio of kids who unwittingly release devilish garden gnomes, werewolves, Abominable Snowmen, and a host of other frightening fiends.
Before showing your kids Goosebumps, at least have them read the stories mentioned in the movie. It will help them appreciate their part in the movie and it gets them into the Goosebumps book series. It's a win-win.
10. Corpse Bride (2005)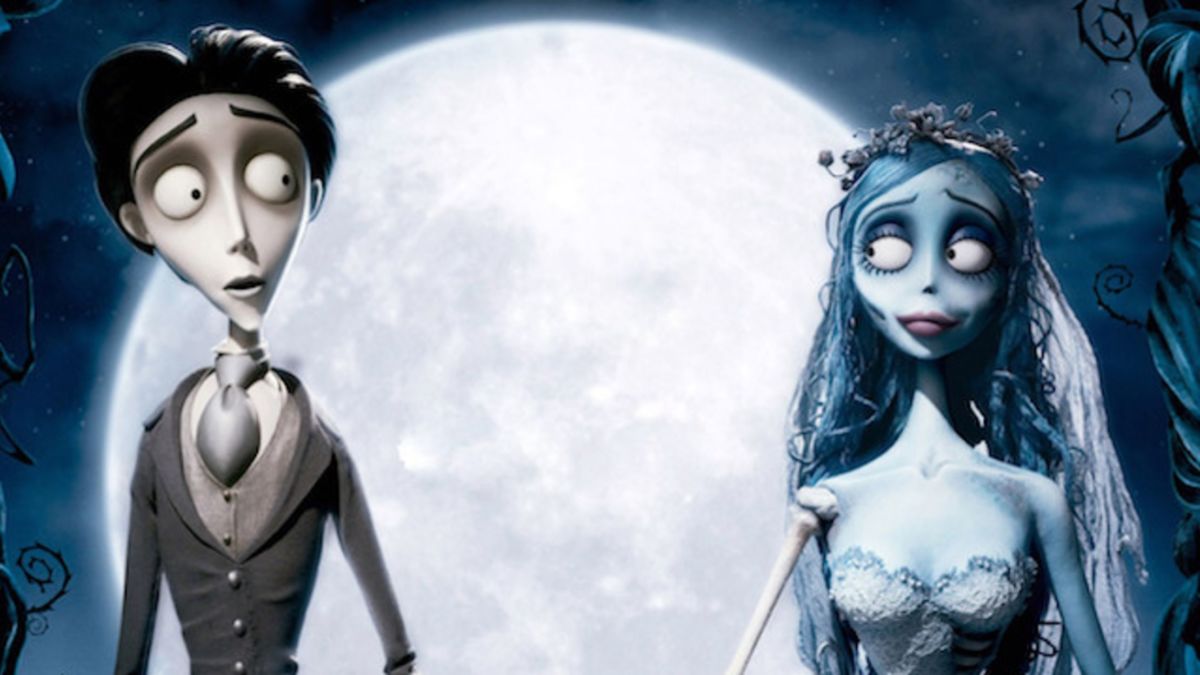 Director: Tim Burton / Mike Johnson
Here's a tale of a tragic love story. Well, technically two, both woven into a charming charming stop-motion horror musical comedy. With Burton involved, you know to expect a colorful assortment of fun, if not grizzly and grotesque, characters in a world that's both dark and playful.
The titular corpse, played by Helena Bonham Carter, meets the (second) man of her dreams when Victor Van Dort (Johnny Depp) literally stumbles into her afterlife. What follows is a musical melding of the living and the dead with all of the creepy fantasy you could want from a Tim Burton movie.
With Danny Elfman behind the music, you know the score will be a memorable one and each track will be something you hear repeated throughout the house. I promise, it's a nice break from the Frozen ballads you've been suffering through for the past six years.
9. The Witches (1990)
Director: Nicolas Roeg
For the sake of your children and your precious sleep, be careful not to mix this 1990s dark comedy up with Robert Eggers' 2015 supernatural horror, The Witch.
Whereas the latter is brimming with disturbing imagery and dead babies, The Witches features a sinister Anjelica Huston and a coven of witches who plan to turn all children into mice. We promise, it's a far less psychologically damaging movie, even with Huston's grotesque transformation.
The Witches is just the right amount of horror to serve as an introduction to younger viewers. There's no doubt they'll remember the movie's use of prosthetics and makeup and find Huston's performance to be chilling. Hell, even adult viewers are put off by her overt wickedness.
8. ParaNorman (2012)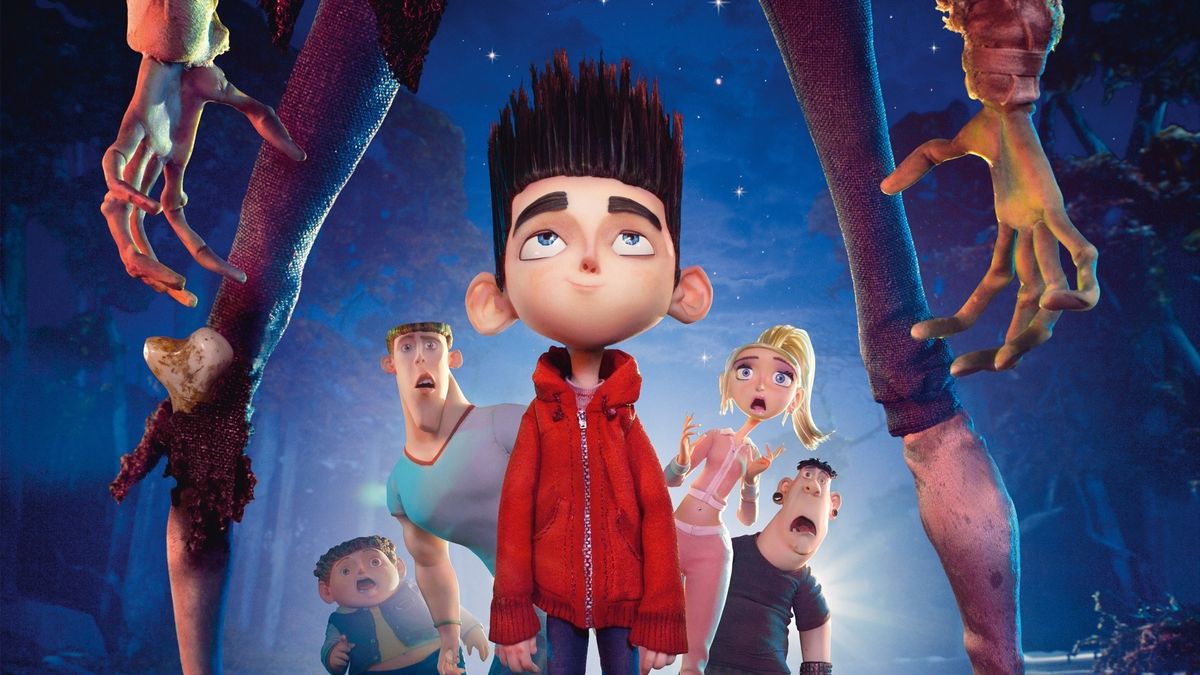 Director: Sam Fell / Chris Butler
Let me just preface this by saying it's the second kid-friendly movie on this list where someone dies of a heart attack, thus initiating the events of the film. In ParaNorman, said individual, Mr. Prenderghast, warns his nephew, young Norman Babcock, of his coming endeavor to save the town of Blithe Hollow.
Norman isn't your average 11-year-old boy. He can speak to ghosts, which is quite helpful when his deranged uncle's prophecy comes true and a horde of zombies rise from their graves.
You may know exactly where ParaNorman is going as it introduces the villainous witch and the town's sordid past, but younger viewers will be enamoured by the stop-motion zombies and supernatural humor.
7. Casper (1995)
Director: Brad Silberling
It's everybody's favorite friendly ghost joined by an older Wednesday Addams and the future President of the United States. I, of course, am talking about Christina Ricci and Bill Pullman, who play a father/daughter team manipulated into moving to the very haunted Whipstaff Manor.
While the snidely Carrigan Crittenden hopes Dr. James Harvey (Pullman) can rid the mansion of Casper's uncles, who stand in her way of a mysterious treasure, Kathleen "Kat" Harvey (Ricci) befriends the genial specter. The movie is made for younger audiences, who will delight in the immature humor of Stretch, Stinkie, and Fatso and the budding relationship between Kat and Casper.
Casper may not have been the start of the Harvey Comics cartoon, but it certainly helped reinstate love for the translucent boy.
6. Hocus Pocus (1993)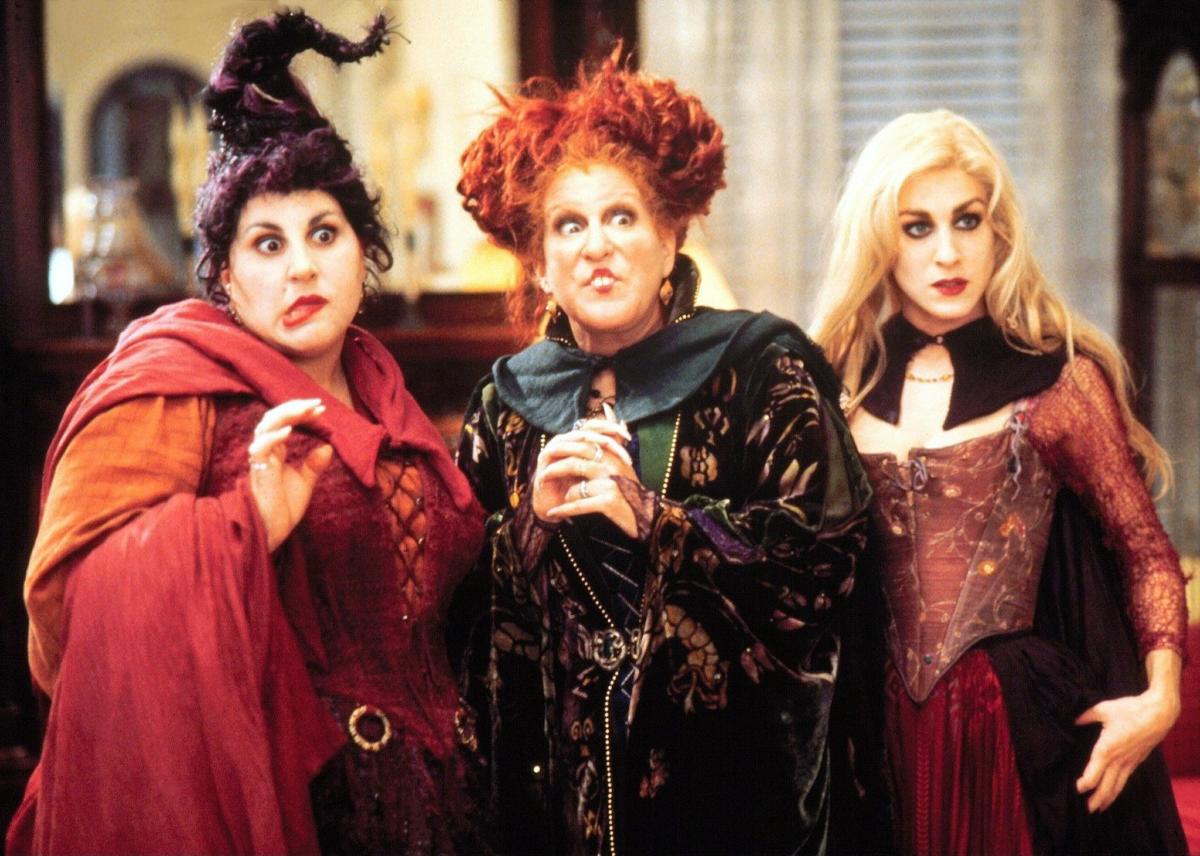 Director: Kenny Ortega
The quintessential child-friendly Halloween movie, Hocus Pocus sees the devilish and witchly Sanderson sisters returning from the dead to absorb the essence of children so they can live forever.
Bette Midler, Kathy Najimy, and Sarah Jessica Parker portray the trio of witches in performances fans have been begging to see more of – and with very good reason.
Hocus Pocus is simply a fun movie and the kind of tame fair you throw on after torturing your mind with the true horrors of Halloween.
Some aspects of the film may spook kids, such as Doug Jones' dusty and zombified Billy Butcherson, but it's an overall enjoyable experience for all ages with a few off-color jokes thrown in for your sake.
5. The Addams Family (1991)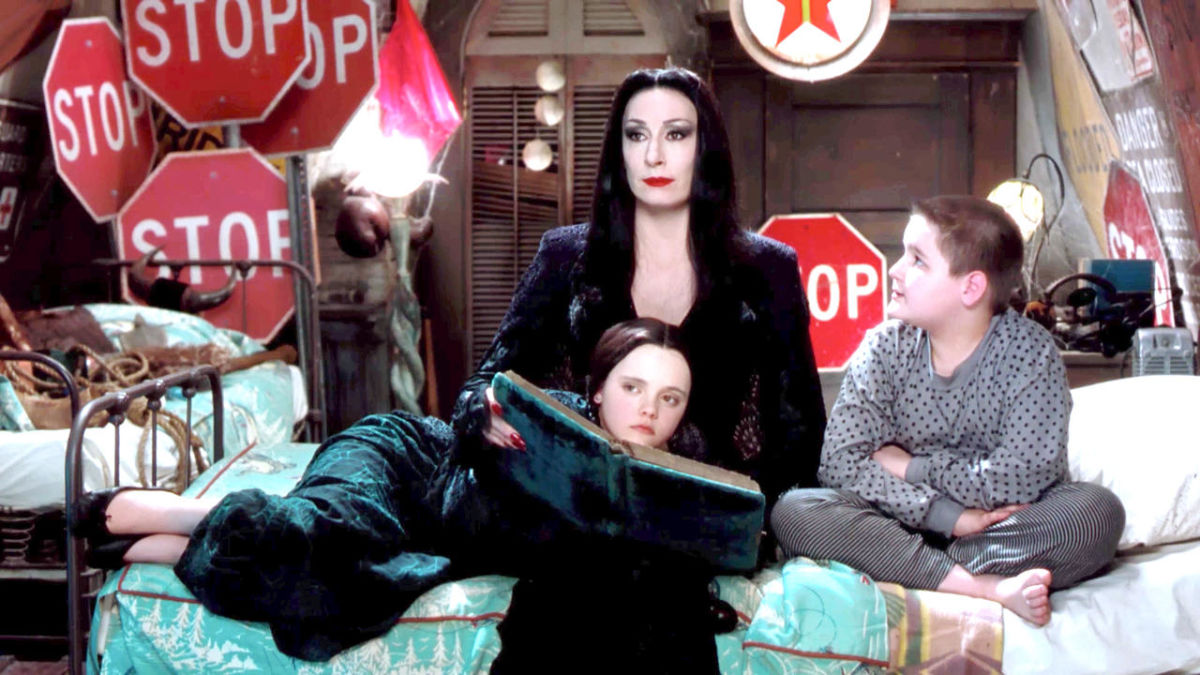 Director: Barry Sonnenfeld
They're creepy, they're kooky, and you can bet that they're the spookiest family you'll ever see in a kids movie.
This black comedy brings America's favorite dark family to life with the late Raul Julia, Anjelica Huston, Christopher Lloyd, and Christina Ricci filling in some of the most iconic roles to hit the Silver Screen.
The Addams Family follows the titular bunch as the long-lost Uncle Fester (Lloyd) mysteriously returns. Is it really him? Is there more to his sudden appearance? Join the Addams family and see the world through their dark and brooding eyes as they uncover the truth. You'll be envious of their obliviousness and kids will have a grand time with many of their spookier antics.
The movie was Sonnenfeld's screen directorial debut, so you can likely thank its success for future blockbusters like Men in Black.
4. The Monster Squad (1987)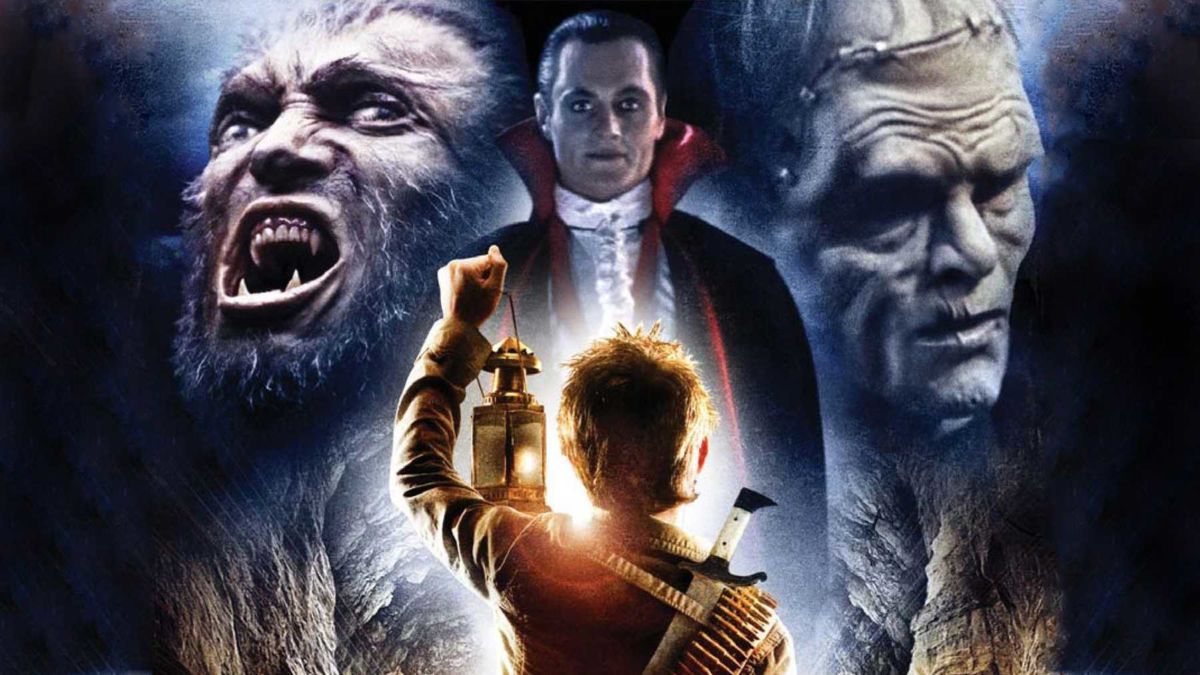 Director: Fred Dekker
I had to contemplate this choice for a while. On one hand, it's full of monsters sure to terrify young viewers. On the other, I grew up watching Monster Squad and feel it's essential viewing for future horror fans. Shane Black and director Fred Dekker cleverly brought together some of Universal's most dastardly monsters and pits them against a group of pre-teens.
It sounds corny and a terrible idea, but it works and the end result is a funny, scary, and unforgettable monster romp. There have been many attempts at recreating The Wolf Man, Count Dracula, Frankenstein's Monster, The Mummy, and The Gill-Man, but Monster Squad is one of the best.
Part of that is thanks to the team of special effects artists responsible for re-imagining the iconic monsters. Among them? The late, great Stan Winston.
3. Gremlins (1984)
Director: Joe Dante
At this point in the list of the best horror movies for kids, set it aside and go watch Gremlins with your kids. Even if you've seen it 100 times, it's imperative that they watch and enjoy this dark comedy.
It all starts with a fuzzy critter named Gizmo who comes with a trio of rules that must be followed. Of course, they aren't, and Gizmo's new companion soon finds out why they were in place to begin with.
Broken rules lead to chaos in the small town of Kingston Falls as green monstrosities run rampant. Gremlins takes a few dark turns along the way, but the film is an overall joy as the titular creatures show off their boisterous and mischievous personalities.
Laden with practical effects, Gremlins is a marvel to watch as they terrorize the town, eating everything in sight and killing at their own discretion.
2. Coraline (2009)
Director: Henry Selick
When Coraline first finds a parallel world beyond a secret door in her home, she has no idea the horrors she's about to unleash. What seems whimsical and fantastical at first becomes a frightening fight for survival as Coraline unleashes button-eyed terrors.
What lies beyond the secret door is a lesson for the titular child and any kids that are watching. You may hope for something better beyond your ordinary life, but as Coraline warns, you must be careful what you wish for.
Based on Neil Gaiman's novel, Henry Selick's movie interpretation captures the dark fantasy of the "Other World" and it's terrifying inhabitants.
1. The Nightmare Before Christmas (1993)
Director: Tim Burton
Is it a Christmas or Halloween movie? That's the big question revolving around Tim Burton's horror musical. Regardless of when you watch it, The Nightmare Before Christmas is a gothic fantasy that children and adults will fall in love with, especially with the charismatic Jack Skellington leading the cast of strange and unusual characters.
When he grows tired of being the King of Halloween Town, Skellington seeks out something more. What he finds is the magical world of Christmas Town, which he immediately decides to take over. With Jack's rival, Oogie Boogie, and the more pleasant details of Christmas standing in his way, will the Pumpkin King be able to pull off the greatest holiday swap ever?
We've listened to Danny Elfman's music through many of Burton's creations, but Nightmare is some of his most memorable work. Especially as he provides the vocals for Jack.
Did you find some of the best horror movies for kids? We have a host of other horror content below, so be sure to check some out.
– 15 Best Horror Podcasts You Should Listen To
– 15 Best Horror Books You Should Read (If You Dare)
– The Best Modern Horror Movies of the 21st Century