The words jump off the page, sucking you into the horrifying world described in great detail. Deeper and deeper you get into the gripping narrative, your mind starts playing tricks on you. Are those footsteps you hear? The creaking of a door? A faint laugh from the vast emptiness of your home?
A good horror book can really toy with you. Which begs the question – what can the best horror books do? Find out for yourself when you dive into these 15 titles, the best horror books sure to leave you sleeping with the lights on.
Before getting down to the list of the best horror novels around, there are a few disclaimers. First, the titles are only full-length novels. Sadly, that means no H. P. Lovecraft or Edgar Allan Poe. Second, to keep this list from being overtaken by a select few authors, the greats are represented by only their best work.
Do you know how hard that is to do with names like Stephen King and Shirley Jackson out there?
The Best Horror Books
15. The Ruins
Author: Scott Smith
In 2008, Carter Smith brought to the big screen a movie about ancient Mayan ruins riddled with mysterious and deadly vines.
The movie didn't fare too well with critics, which is a shame since the novel it was based off of is one of the best horror books you'll ever read. The movie follows the same basic plot of Scott Smith's novel but the two take a very different turn toward the end. Quite frankly, it's a make or break decision that elevates the novel well above its theatrical counterpart.
The Ruins is a mix of body and psychological horror and Smith's words expertly convey the devastating events that unfold atop the Mayan ruins.
14. House of Leaves
Author: Mark Z. Danielewski
When Danielewski sat down to write his debut novel, House of Leaves, he must have known he was crafting not only a unique tale, but a new way to spin a horror story. To engage the reader in the narrative a family and their strange house that's bigger on the inside, Danielewski skews his novel in many ways.
Don't expect a traditional read as the structure of the novel instills feelings of agoraphobia and claustrophobia. Some pages need to be rotated, others have only a few lines of text or a couple of words. It's an intriguing read just for its layout alone, but it's also a solid story that belongs on a list of the best horror books.
13. Swan Song
Author: Robert McCammon
The title of this 1987 Bram Stoker award winner is no indication of the tale of misery contained within. Swan Song takes us to an alternate future, in the wake of a nuclear war that left the world ravaged and humanity devastated. The novel follows several narratives that lay out how people are affected by the fallout, both physically and mentally.
Primary to the core narrative is Swan, a 9-year-old girl with the ability to resurrect dead plants and accelerate their growth. Watching the world further dissolve into violence and chaos through the eyes of a young girl further enhances the horror of McCammon's vision. If you don't mind a lengthy read (960 pages worth of reading), you're in for one of the best horror novels on the market.
12. NOS4A2
Author: Joe Hill
Maybe you've read a lot of vampire books. Chances are, however, you haven't read one like NOS4A2 . Sure, you could watch the Netflix series, but you'd be missing out on the masterful words of Joe Hill, offspring of Stephen and Tabitha King. In case you're wondering – yes, talent runs in the family. As does verbosity.
NOS4A2 follows Charles Manx, a blood-thirsty vampire with a love for young blood, and Victoria McQueen, a woman with a mystical gift and a connection to Manx. The two become tangled in an obsession with one another, especially when Manx pursues the one that got away by taking her son as his latest adolescent passenger.
11. Ghost Story
Author: Peter Straub
Multi-award winning writer Peter Straub is known for his extensive bibliography of novels, short stories, poems, and novellas. Among them is Ghost Story, a 1979 tale of spooks and specters. Join the "Chowder Society" as they gather around to reminisce about their younger years and tell ghost stories.
Things take an odd turn for the group of friends when one of them dies and their past catches up to them. Though Straub had written four novels and three poems before the release of Ghost Story, this memorable horror book helped put him on the map. It even went on to earn praise from Stephen King, who dubbed it one of the best horror novels of the late 20th century.
10. American Psycho
Author: Bret Easton Ellis
You've marveled over Christian Bale's performance as Patrick Bateman in American Psycho. See where it all started with Bret Easton Ellis' 1991 novel of the same name. There is no question why American Psycho was turned into a movie when you start reading through this disturbing account a serial killer's antics, told through the narration of said killer.
If you thought the movie was tough to watch, just wait until you start to work through Ellis' creation and find that Bateman is depicted as much more of a monster. His murderous escapades take center stage throughout the novel and take on more sinister and grotesque forms. As tough as it may be to get through, American Psycho is worth the read – if you can stomach it.
9. Let the Right One In
Author: John Ajvide Lindqvist
There may be a bit of a common theme among some of the books on this list. Let's see if you can figure it out based on Lindqvist's Let the Right One In. When 12-year-old Oskar becomes acquainted with a centuries-old vampire, his life takes a strange and deadly turn. The young vampire, turned when she was still a child, isn't quite the friend he expected, but his fascination with the morbid and morose doesn't hurt the relationship.
Let the Right One In may star two children, but the novel is dark. Really, really dark. Lindqvist works in heavy themes and elements of pedophilia, self-mutilation, and, of course, murder. It may be a little tough for some to get through, but the 480-page novel is a necessary read for horror fans.
And don't just watch the movies. While good, you're always better with a book.
8. The Silence of the Lambs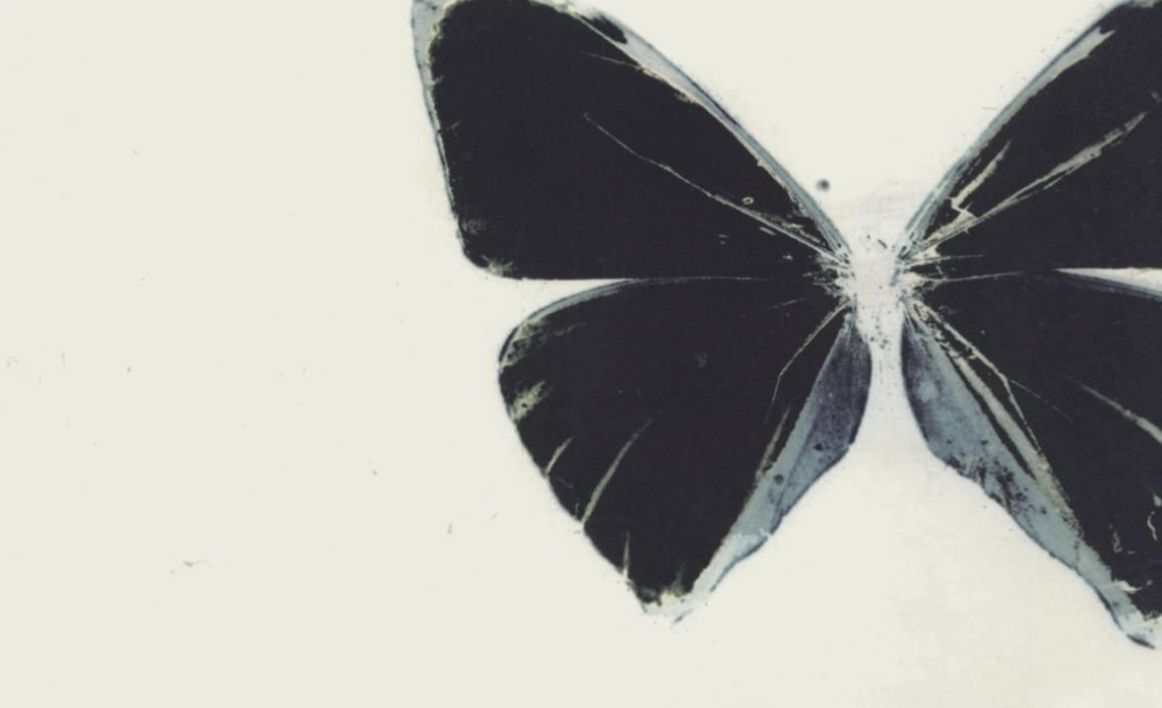 Author: Thomas Harris
Unless you followed the The Silence of the Lambs film trilogy, you may not have known that it started as a book. You also may not have known that The Silence of the Lambs wasn't the first book – that title belongs to Red Dragon. Though it may have come second, the 1988 continuation was one of Harris' best books and an important entry into horror history.
Harris' introduction to FBI Agent Clarice Starling went on to win two awards – the 1988 Bram Stoker Award for Best Novel and the 1989 Anthony Award for Best Novel. The psychological and twisted relationship between Dr. Hannibal Lecter and Starling shines throughout the novel as Buffalo Bill's deadly and strange antics force them to work together.
7. Interview with the Vampire
Author: Anne Rice
Ever wonder what it would be like to live for 200 years? Vampire Louis de Pointe de Lac takes us on that journey in Anne Rice's Interview with a Vampire. This pinnacle in romantic vampire literature spawned a highly lauded film, but, as they say, the book was better.
Our trek from 18th century Louisiana to 20th century New Orleans is ripe with vampire drama, bloodlust, death, and mayhem. Though Rice was wrestling with the tragedy of losing her own daughter, she was able to create a timeless gothic horror classic responsible for 11 sequels and a spin-off series.
Interview with the Vampire is a must read for vampire fanatics and anyone looking to fill their horror book collection.
6. The Stand
Author: Stephen King
It took a bit of work to determine which Stephen King novel to include. Ultimately, it came down to reader choice, and it seemed like The Stand was the fan favorite. Honestly, I don't disagree. Built upon a short story King wrote for a 1969 issue of Ubris magazine, The Stand is set in a post-apocalyptic world where 99% of the population was wiped out by a modified strain of influenza.
You're sitting down for an epic novel with the 823-page The Stand. This is Stephen King we're talking about, so you should know not to expect brevity. However, unlike many of King's longer novels, you won't get the same fatigue. The many narratives of The Stand come together for a grim picture of a devastated world and how humanity handles its near extinction.
823 pages not quite enough for you? See if you can track down the Complete and Uncut Edition, which clocks in at 1,152 pages.
5. The Haunting of Hill House
Author: Shirley Jackson
There have been several adaptations of Jackson's classic novel of a haunted house, including two movies, a TV series, and a stage production. While they've all been varying degrees of entertaining, the novel remains the best telling of Hill House.
The Haunting of Hill House isn't your average ghost story as it focuses less on the immediate scares of supernatural encounters, but the overall and lasting effects to each characters' mental state. Following Dr. John Montague's search for the supernatural leads to some shocking moments, all of which will burn themselves into your memory and threaten to emerge as you sleep peacefully.
4. Rosemary's Baby
Author: Ira Levin
Before you watch the 1968 movie by Roman Polanski, kick back with a copy of Levin's 1967 novel. Rosemary's Baby became one of the top selling horror novels of the 60s and has been revered for launching the boom of horror fiction that followed.
Rosemary's Baby is well-known for its use of psychological horror and isolation to convey the titular character's descent. What's meant to be a happy time as Rosemary and her husband Gary welcome a newborn becomes a literal nightmare. If you're a horror fan, you likely know the story, but don't let that stop you from sitting down with this classic horror tale.
3. The Exorcist
Author: William Peter Blatty
Responsible for spawning one of the most revered horror movies of all time, William Peter Blatty's The Exorcist is an eerie tale of good versus evil.
Much like the theatrical release, the novel horrifies readers with the notion that something so fiendish can take over their body. While far more impactful when it first released, Blatty's The Exorcist continues to be a classic and one of the best literary depictions of an exorcism – probably because it was inspired by an allegedly real case of demonic possession from 1949.
The Exorcist may not be as effective in scaring its audience as its movie counterpart, but there is plenty to keep readers engaged with Regan MacNeil's possession.
2. Dracula
Author: Bram Stoker
The novel that started it all. When Bram Stoker wrote Dracula, it's unlikely he knew the cultural icon he was creating. Dracula introduces readers to the infamous count of Transylvania, who is just as suave and sophisticated as his on-screen portrayal.
Dracula is told through the eyes of multiple central narrators and utilizes diaries, letters, newspaper articles, and ship logs to follow the count's journey from Transylvania to England. In pursuit is the tenacious Abraham Van Helsing, who will stop at nothing to see the count and his kind slain.
You know the story, but that doesn't make Dracula any less of an interesting read. In fact, knowing may help you appreciate another version – the original version – of this classic tale. Bram Stoker's crafted story and its seemingly immortal hold on pop culture makes this one of the most pivotal and best horror reads out there.
1. Frankenstein; or, The Modern Prometheus
Author: Mary Shelley
Every Halloween, we paint our faces green, throw on some platform boots, glue on a pair of makeshift bolts, and transform into the lumbering Frankenstein's Monster. While we think we're paying tribute to Mary Shelley's creation, Boris Karloff's iteration isn't quite the same. Read the novel, and you'll find that the taciturn brute is quite different from the 19th-century creature.
More-so than the 1931 movie, Mary Shelley's Frankenstein; or, The Modern Prometheus is heavy on themes of creation, loss, and responsibility. We follow both Victor Frankenstein as he comes to terms with the horrors he brought to life and the monster as it tries to understand its place in the world and why it exists.
Shelley crafted this incredible horror tale as part of a contest between her future husband, Percy, and English poet Lord Byron to see who could write the best horror story. Needless to say, she won the competition and went on to become an important piece of literature.
MORE HORROR:
– 15 Best Horror Movies on Hulu
– 25 Best Horror Gifts You Should Check Out
– 50 Best Horror Games Of All Time
Some of the coverage you find on Cultured Vultures contains affiliate links, which provide us with small commissions based on purchases made from visiting our site. We cover gaming news, movie reviews, wrestling and much more.