The second most wonderful time of the year is right around the corner. We're talking about Christmas, which is still cool, but it's certainly no Halloween. October 31st is when everyone lets loose and dresses like the most obscure pop culture character they know for cool points. You may also get some horror gifts for Halloween, like an earlier and more hardcore version of Christmas.
If you're shopping for a special someone this Halloween or just want to treat yourself to something a bit macabre for Christmas, we have you covered. Below you'll find all sorts of horror gifts, ranging from video games to costumes and everything in-between. They may or may not also be haunted, but that's just a risk you're going to have to be willing to take.
1. The Evil Dead's Necronomicon
Throwing a party this Halloween, or just want a sweet collectible to commemorate one of the best horror movies ever made? You can get you hands on the Necronomicon from the Evil Dead, which will no doubt tie your room together nicely.
To be fair, most leather-bound books tend to look the same when they're stored on a bookshelf, so at least the Necronomicon has the edge with its "human skin" look.
2. PlayStation VR 2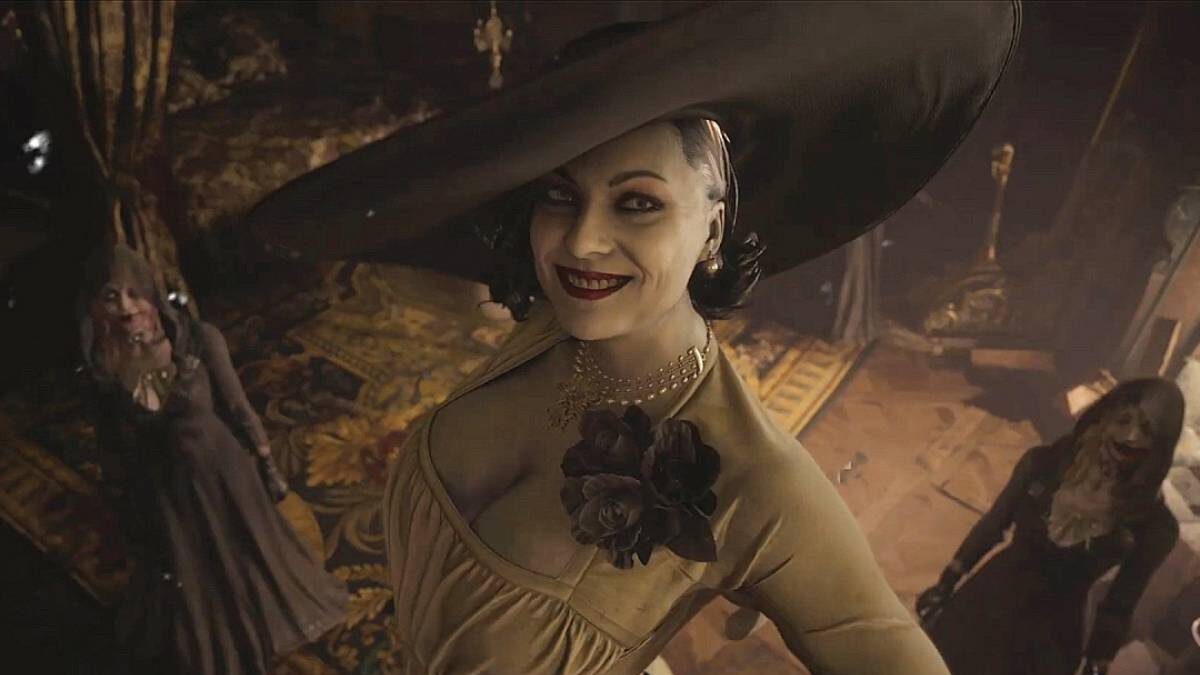 The PlayStation VR was absolutely stacked with great horror games, and while the PSVR 2 hasn't been out that long, its library of games like After The Fall make a great way to experience immersive horror games. There's also Resident Evil Village, or "the one with the big lady in it".
Make good choices, people.
If nothing else, a PSVR 2 bundle is the perfect way to scare the in-laws silly this Halloween, so just put a headset on their heads, load up one of several horror games, and watch as they shriek away the night.
3. Shudder Subscription
Often billed as "the Netflix of horror", Shudder gathers some of the most iconic horror movies ever made into one streaming service.
They also regularly put out their own stream of horror content, so you will be able to scream your way through plenty of movies all-year round. Anyone who's serious about horror should really think about signing up, especially if there's an option for a free trial.
4. Friday The 13th Camp Crystal Lake T-Shirt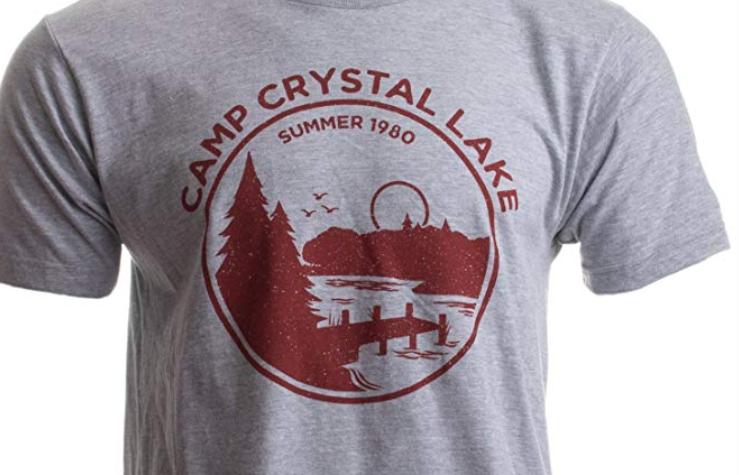 Friday the 13th is full of cool horror gift ideas, but this is one that almost anyone with a passing interest in the genre will appreciate.
Commemorate your love for the least teen-friendly place on Earth with this t-shirt. Just make sure you take it off and go skinny-dipping: we aren't liable for any injury/death that may occur.
5. Don't Get Stabbed!: The Card Game
Ever wanted to see which of your friends would betray you in a horror movie? Give Don't Get Stabbed! a try between you and up to four friends.
With one person playing as the killer and trying to whittle away at everyone else, imagine Don't Get Stabbed! as a card version of Dead By Daylight that's more approachable for people of all ages and you have the right idea. Comes with 77 cards in total, all packed with wonderful art.
6. Horror Funko Pops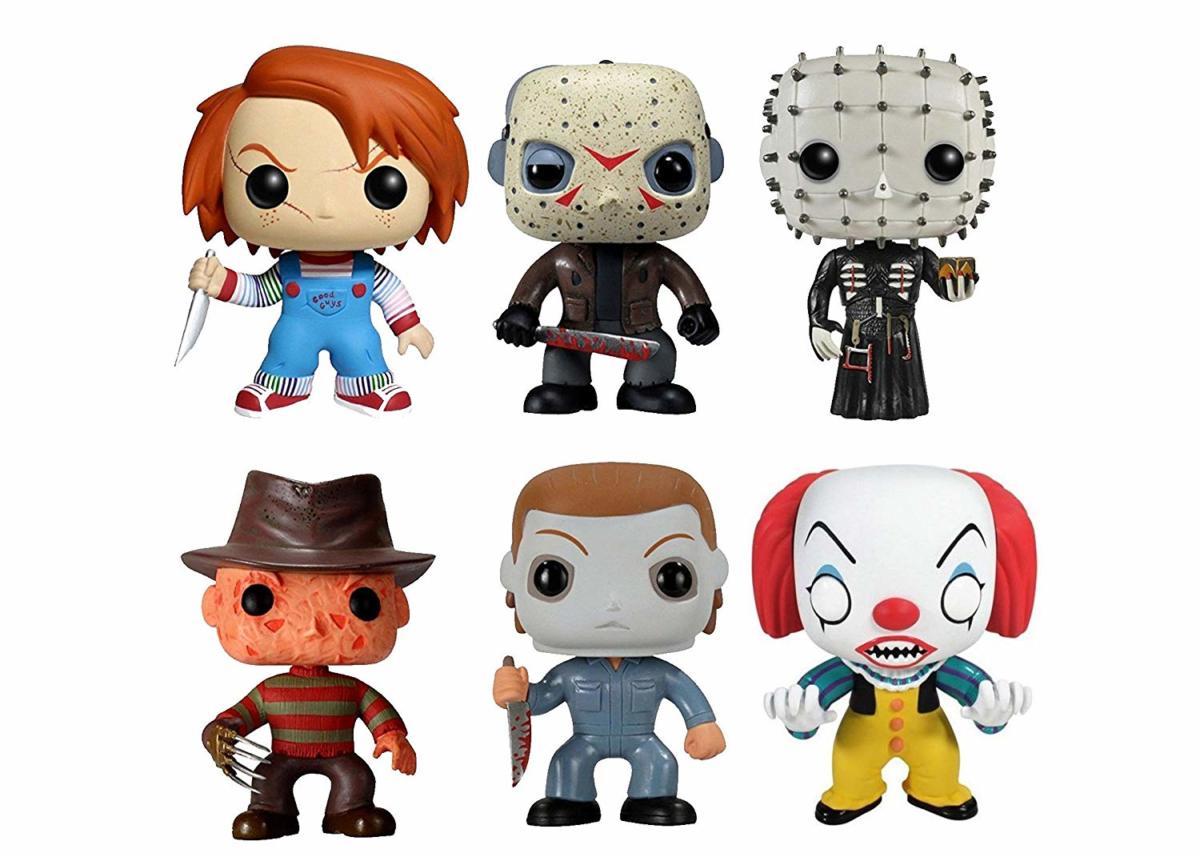 Almost everyone at one point or other in their lives has owned a Funko Pop. Their affordability and availability make them perfect gifts, especially for someone who loves horror.
These horror-centric figures are an adorable way of showing your love for the genre and range from the likes of Freddy and Jason all the way to down to some of horror's most unloved ghoulies. It's one way to show your love for the macabre in the office, that's for sure.
7. Freddy's Glove
There are plenty of horror gifts that will allow you to vicariously live out your dreams of becoming your most loveable slasher for Halloween.
Picking up Freddy's glove is likely to provide that feeling, especially if you can combine it with his iconic hat and jumper. Don't worry: you won't poke your or anyone else's eyes out as they aren't real blades, but probably be careful anyway.
8. George A. Romero Between Night and Dawn
George A. Romero was known mainly as the Godfather of Zombie Movies, but his output actually extends way beyond just the undead — some of his best work has no zombies in sight.
George A. Romero Between Night and Dawn bundles the horror auteur's most overlooked work into a high-quality Blu-Ray collection that's sure to appeal to anyone who likes old-school chills.
9. The Art of Horror
Horror is one of the most stylish genres of movies there is. In fact, it could be argued that it is the most aesthetically driven of the lot.
This book looks at some of horror's most gruesomely beautiful images and compiles them with a glossy and high-quality finish. Definitely one for the horror historians, or those who want a bit more spook with their coffee tables.
10. 101 Horror Movies You Must See Before You Die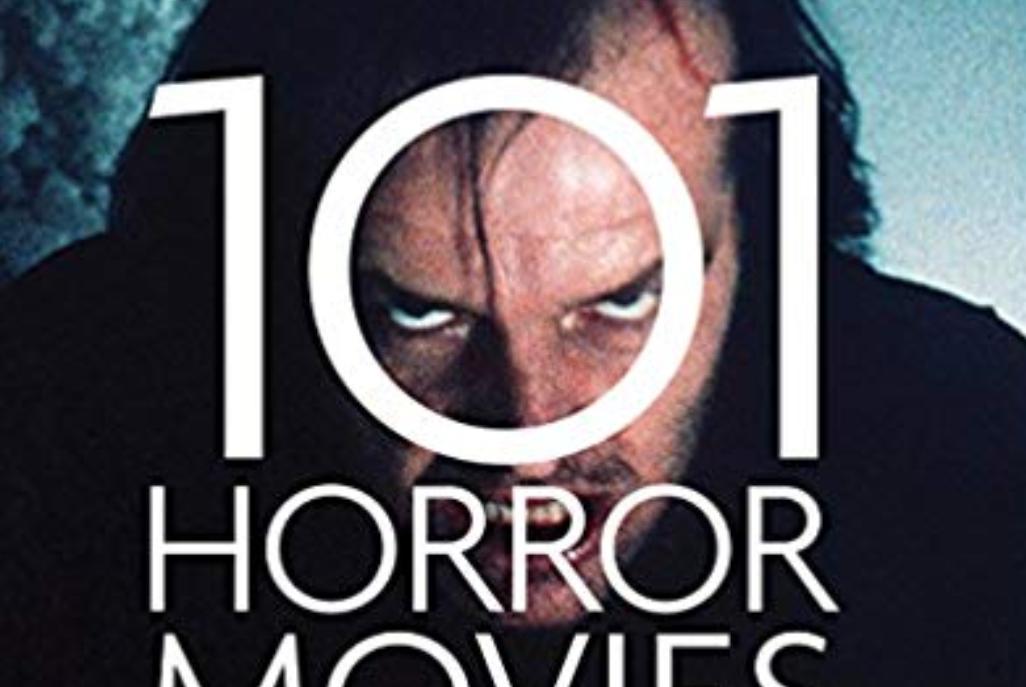 The perfect gift for someone who's only just getting into the genre, 101 Horror Movies You Must See Before You Die is the horror counterpoint to the general list, but this one's stacked with all the blood and gore anyone could ever want.
From Kubrick to Craven, they're all detailed in this comprehensive checklist. This is basically the bible of horror books.
11. Salt and Pepper Zombie Head
Realistically, you're not going to be using this on any day apart from Halloween. Well, we'd at least hope not: it's going to be a bit weird to have it for everyday use in the kitchen.
If you're entertaining this Halloween, start a Temple of Doom vibe by making your loved ones pull salt and pepper out of skull. Aw, what a way to bond.
12. Hellraiser Gift Box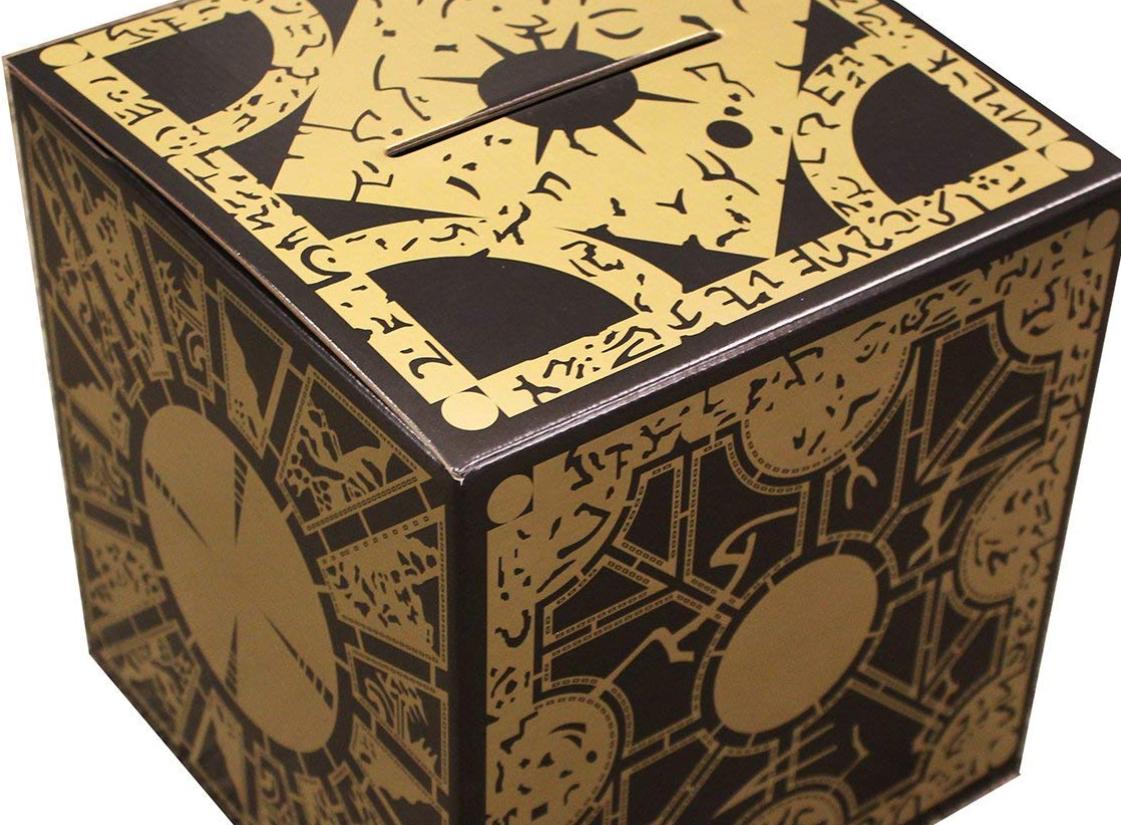 Hellraiser has always been a cult horror franchise — it's hard to believe that most will know how many sequels its seen since it first burst onto the scene.
Still, for anyone who loves Pinhead and his pals, you can't go wrong with this gift box, which features mysterious goodies that are sure to put a (twisted) smile on a face or two.
13. Marvel Zombies: The Complete Collection
Tired of how safe the MCU is? Then you really ought to check out Marvel Zombies: a non-canon comic series set in the Marvel universe when a zombie apocalypse unfolds.
Nobody is safe, so if you want to see your childhood heroes turn into absolute nightmares, Marvel Zombies is a graphic and uncompromising series. It's doubtful that Disney would allow this to exist these days.
14. Halloween Complete Collection Blu-Ray
The recent Halloween trilogy might have had an up and down run of form, starting strong but getting worse with each film, but when you look at the whole franchise, it's actually just par for the course, so experience that for yourself by binging of all the previous Halloween movies.
While it's true that not all are what you would objectively call "great" movies, these are all a part of horror history worth celebrating. Except for the second Rob Zombie attempt, but heck, that's included too anyway.
Bear in mind that you may actually be better off collecting the franchise piecemeal as this complete collection is a little on the pricey side.
15. Friday The 13th Jason Vorhees Garden Gnome
One of the best parts about Halloween is the decorations, and what better why to signify to anyone looking to trick or treat that your house is both fun and spooky than by displaying a garden gnome Jason Vorhees?
This miniturised version of the iconic Friday The 13th slasher is certainly less intimidating than the real thing, but he's infinitely more cute. Look at his little axe. How adorable.
16. Ravensburger Horrified Board Game
One of the coolest board games ever put together, Horrified celebrates the history of Universal monsters with one amazing package.
Featuring the lack of Dracula and The Wolf Man, Horrified comes with 75 cards, 3 dice, fabric bag, 17 paper movers, and much more in an easy to grasp board game that is surprisingly suitable for almost all ages. Best suited for five players, but you can also play it solo.
17. The Walking Dead Compendium
For anyone who's tired of the AMC show but loves the universe, The Walking Dead Compendium should the first port of call.
Featuring the entire run of the comic series, this collection is the best possible introduction for what the drawn world of The Walking Dead entails and better yet: It doesn't completely hate its audience.
18. Beauty of Horror IV Coloring Book
Love horror? Love art? Here's the perfect horror gift for you.
Beauty of Horror IV Coloring Book is the follow-up book to the widely successful original first three books and comes packed with many grisly scenes for you to fill the blanks in of. Maybe keep this one away from the kids, unless you want them to grow up to become the next John Carpenter, that is.
19. Zombie Arm Back Scratcher
Infinitely better than getting scratched by an actual zombie, this horror gift gives you the perfect way to scratch your back when you're settling in for a Halloween marathon.
It looks cool, that's for certain, but try to keep it away from grandma or there might be a shock in-store.
20. Hammer Films – The Ultimate Collection
For the absolute biggest horror fans you know, Hammer Films – The Ultimate Collection might be the premier gift.
Spanning decades of the iconic horror studio, this Blu-Ray collection bundles together all of Hammer's biggest hits as well as some of their lesser known cult classic. With 20 movies in total to get through alongside a special booklet and special features, you couldn't ask for a better collection.
21. Resident Evil 2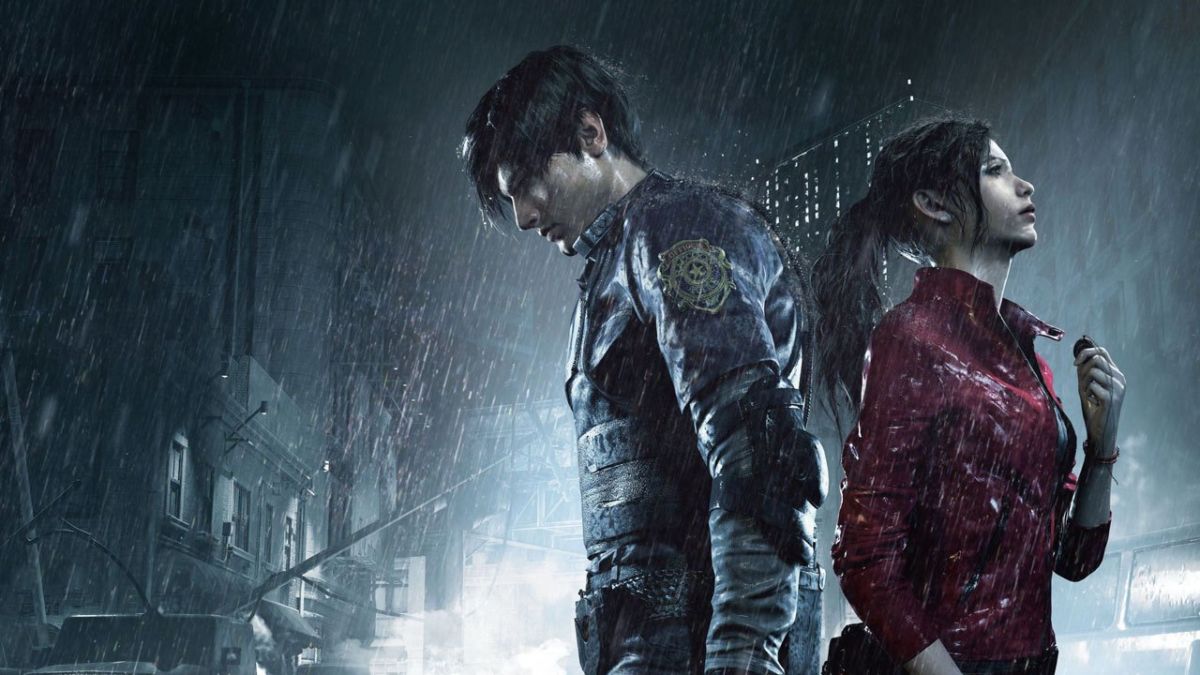 One of the best horror games of all time received a remake in 2019 that may actually exceed the original.
Resident Evil 2 features an omnipresent terror in the form of Mr. X, better, more fluid controls and also does the impossible: making zombies scary again. Perfect for anyone who loves the original game or just want to try a brilliant zombie franchise. The best part is, if they like this one, there's plenty more where it came from too.
22. Trivial Pursuit Horror Ultimate Edition
Have a loved one who's seen all 900 Wrong Turn or Tremors movies and want to put them through their paces? This trivia pack is the perfect horror gift for them and you, featuring over a thousand pieces of trivia from almost 100 years of movies.
Seriously, this is one robust game that promises at least an hour of playtime per match, 1800 questions on all things horror, and 300 cards. The high price makes a lot of sense when you consider just how much is in this.
23. Resident Evil 2: The Board Game
Not quite up to playing the remake we mentioned earlier? Why not try out a less gory board game instead?
Team up with your friends in this co-op experience as you look to escape the undead-infested streets of Raccoon City with a generous ninety minutes of playtime per round guaranteed by its makers.
24. Silent Hill Figures
Silent Hill as a property may have been silent for a while, but new games are on the horizon, so now's the perfect time to splurge on some tat too.
Pyramid Head is the gruesome mascot for the series, so why not memorialise him with this gorgeous, lovingly and painstakingly detailed figurine? Comes with a spear along with his iconic knife. You can also get a nurse, who also comes with a knife. Seeing a pattern forming here.
25. The H.P. Lovecraft Collection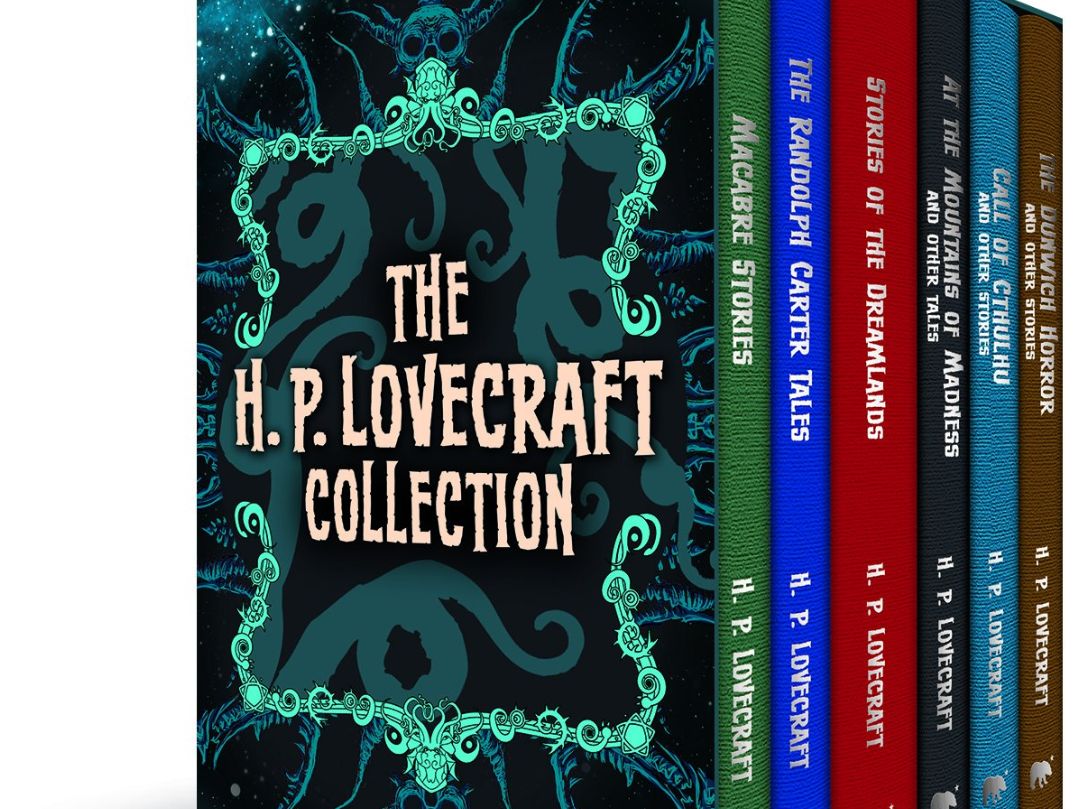 The master of the otherwordly, The H.P. Lovecraft Collection collects the demented auteur's visions into one compendium of horror.
From his Cthulhu novellas to his earlier, less appreciated works, this is almost everything a horror reader could want as a gift.
26. IT Pennywise Balloon Desk Light
"We all light up here," as the saying goes. That's definitely correct, no need to check IMDb — it's the quote.
This lamp inspired by Pennywise's iconic (and deeply unsettling) balloon is up there in terms of sheer novelty excellence when it comes to horror gifts, even if perhaps isn't the brightest light in the world.
Do you really want a shining bright night light for the clown himself, though? Plug it into a USB port and find out.
27. Friday the 13th Collection
It's been far too long since the last Friday the 13th movie (2009, if you were wondering), so why not look back on slasher history with this massive compendium of chills?
Boasting an absolutely wild 16 discs of pure slasher heaven, Friday the 13th Collection is the perfect gift for any fan, as it's likely to keep them busy until the next Friday movie releases, whenever that may be. It even includes the remake and Freddy vs. Jason.
28. The Evil Dead: Groovy Collection
Due to those dastardly licensing issues, it's almost impossible to get all of the Evil Dead movies into one big package, but The Evil Dead: Groovy Collection is probably the best attempt yet.
While missing Army of Darkness, The Evil Dead: Groovy Collection upscales the iconic first two movies to 4K and includes the whole of the severely underrated Ash vs Evil Dead show to boot. Chuck in some bonus content and you have one suitably groovy package.
29. Five Nights at Freddy's: The Core Collection
Everybody knows FNAF by now, even if you've been trying to avoid it. You can't escape Freddy, especially when the series keeps evolving across books, comics, and games, which come bundled together in Five Nights at Freddy's: The Core Collection.
Available on PS4, Xbox One, and Switch, The Core Collection bundles together the first four games and also Sister Location into one massive, terrifying package. Don't take your eyes off this.
30. Facehugger Face Mask
Have you ever wanted to suffocate your loved ones with horror gifts, but in a novelty kind of way? Try on the Alien facehugger mask for size — or don't, depending on your nightmares from the original movies.
Made of latex, this facehugger mask is best suited for older children or adults, as it can be a bit on the small size. Still, even if it doesn't work as a mask, nobody said it couldn't also be an ornament. Maybe just warn visitors in advance.
31. Let's Split Up – The Party Game
You've probably groaned countless times at a soon-to-be horror movie victim uttering the words "let's split up", but how would you fare in a slasher movie scenario? Let's Split Up, the "outrageously active" party game aims to find out.
While not ideal for a group who'd prefer to be sat around a table, Let's Split Up is perfect for those chaotic Halloween party vibes, as one person plays the Monster, hunting down the other players. Everyone has tasks to complete, tally up points when the Monster is the last one standing.
If nothing else, you can whack your mates with a foam knife.
32. Chucky TUBBZ Collectible
Chucky has been an iconic horror movie villain/slasher for decades now, with the murderous doll enjoying a recent resurgance thanks to the success of the SyFy TV series.
If you're a recent Chucky fan, or you've been around since the beginning, perhaps you'd enjoy seeing the red-headed killer in rubber duck form, thanks to TUBBZ. Of course, if Chucky isn't your bag, there's plenty of other horror options to choose from.
33. Goosebumps Long Sleeve Shirt
Anyone as an adult who's become obsessed with the horror genre will likely tell you that their love affair began in the same way: Goosebumps.
R.L. Stine's seminal horror anthology series has been a core part of the horror genre for generations, and if you're someone who grew up either reading the books or as a viewer being warned that they're in for a scare, this shirt will go down a treat.
34. Jordan Peele 3-Movie Collection
We probably don't need to harp on about Jordon Peele's accomplishments as a writer and director, as his past three movies speak for themselves, and now you can own Blu Rays of them all.
While some might argue about which Jordan Peele film is the best between Get Out, Us and Nope, all three are vastly different in their approach to horror, making a binge of the full trilogy such an interesting experience.
35. The Art Of Junji Ito: Twisted Visions
When it comes to horror artists, there's probably no name more celebrated than the Japanese manga artist Junji Ito. His work has influenced and terrified in equal measure over the years, and if you want some of that on your coffee table, this is the book for you.
Twisted Visions is a 150-page collection of some of Ito's work from both his iconic mangas and some rare pieces too. If that's not enough, there's also commentary from Ito on each piece of work, and an interview with the man himself too.
MORE HORROR: 15 Best Christmas Horror Movies You Should Watch