Normally, we would find ourselves watching the same five horror movies back-to-back on a multitude of television networks. With commercials. Oh, the horror. But thanks to the likes of the best horror movies on Shudder, that's no longer a necessity.
In this age of streaming services, though, we don't have to subject ourselves to the same shlocky, low-budget horror movies. We can certainly choose to, but it's not our only option.
Shudder has become a go-to source for horror, with a growing library of movies, new and old. Good and bad. On the subscription-based service, there are many movies to turn to this Halloween season, whether they're Shudder originals or movies that have been around the block a few times.
To ensure you don't waste your time with subpar cinema, I've thrown together this alphabetical listing of the best horror movies that Shudder has to offer.
The Best Horror Movies on Shudder
1. The Changeling (1980)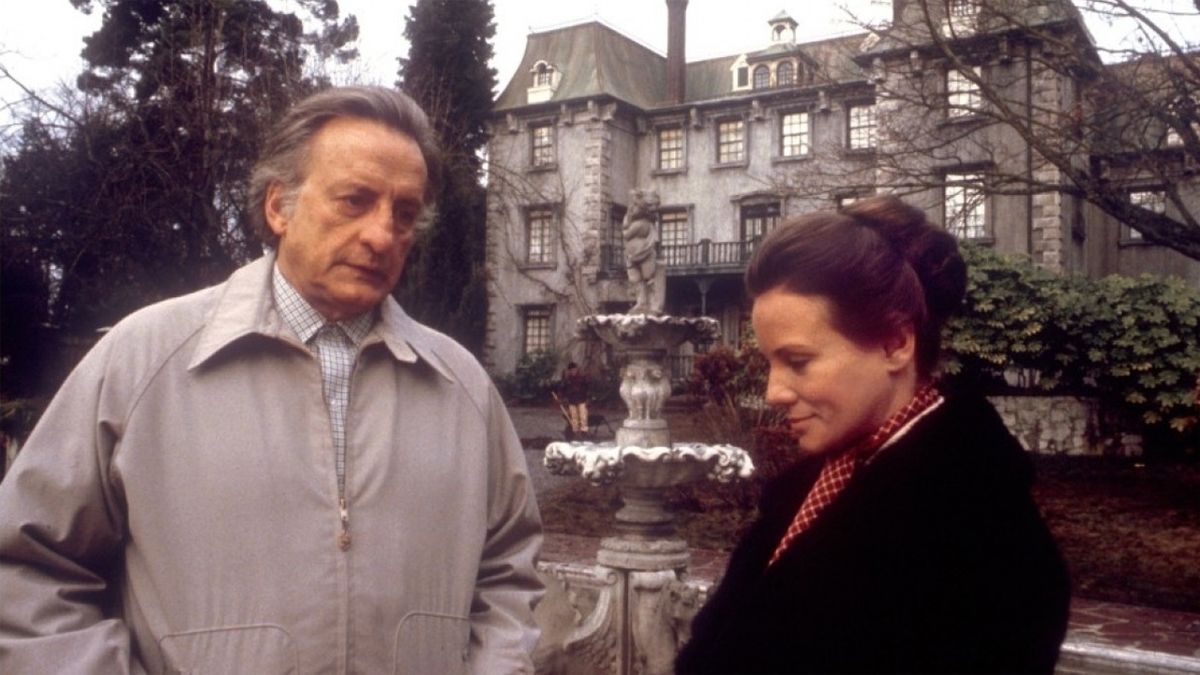 Director: Peter Medak
George C. Scott delivers a memorable performance as he faces the possibility that his Seattle mansion is haunted. There's quite a bit happening behind the scenes, however, and The Changeling winds up being more than your typical haunted house movie.
Medak weaves a tale of mystery and intrigue that lets Scott do what he does best. What's most fascinating about The Changeling is that it's based on the alleged events that unfolded at the Henry Treat Rogers mansion in Colorado. Sounds like you'll have some research to do before you sit down with The Changeling.
Watch if: you want something beyond the typical haunted house movie.
Avoid if: you aren't a fan of psychological horror.
2. Halloween (1978)
Director: John Carpenter
Arguably the go-to slasher of the season, Halloween should be on everyone's "watch list." Even if you've seen it a dozen times, the haunting score, the looming Shape, and Jamie Lee Curtis' performance continue to astound with each viewing. Carpenter is at his best, especially with that legendary chase scene, where an incredible simple score builds up the tension as Laurie Strode cries for help through the streets of Haddonfield.
The last act of Halloween is an incredible piece of horror cinema as the workings of Michael Myers literally jump out at the viewer and relentlessly torment Strode. Save this one for Halloween night, and you're sure to catch glimpses of The Shape looming outside your window.
Watch if: you want to immerse yourself in classic horror cinema.
Avoid if: you don't like good slasher movies.
3. Hell House, LLC (2015)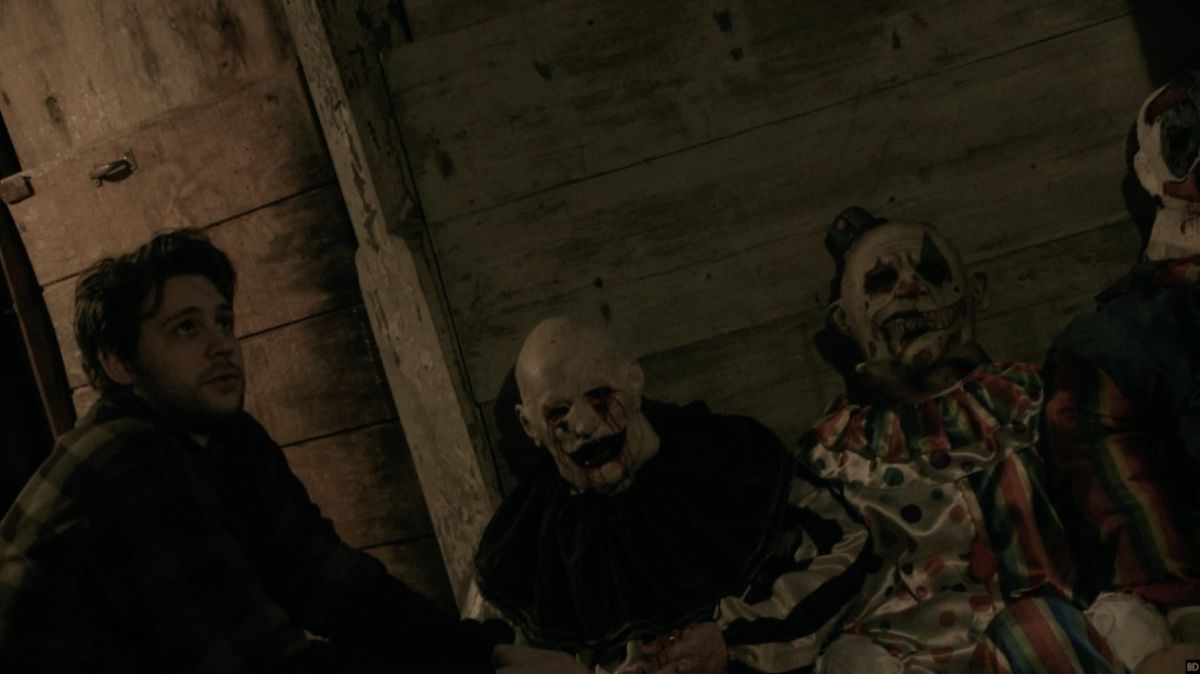 Director: Stephen Cognetti
It didn't take long for viewers to get burnt out on the found footage genre. A movie like Hell House, LLC was easy to overlook because it was just another to throw into the pile. Unfortunately for those that did avoid Cognetti's glimpse into the inner workings of a doomed haunted attraction, they missed out on a character-driven horror film that was smarter than it needed to be.
Hell House, LLC expertly mingles documentary-style filmmaking with the haunted house genre for a movie that is genuinely spooky. What Hell House doesn't do is rely heavily on jump scares, though viewers are left always anticipating that big, frightening moment, right up until the chaotic final act.
Watch if: you like documentary-style horror movies.
Avoid if: you're burnt out on found footage. Or hate clowns.
MORE HORROR: Best Horror Movies on Netflix
4. Hellraiser (1987)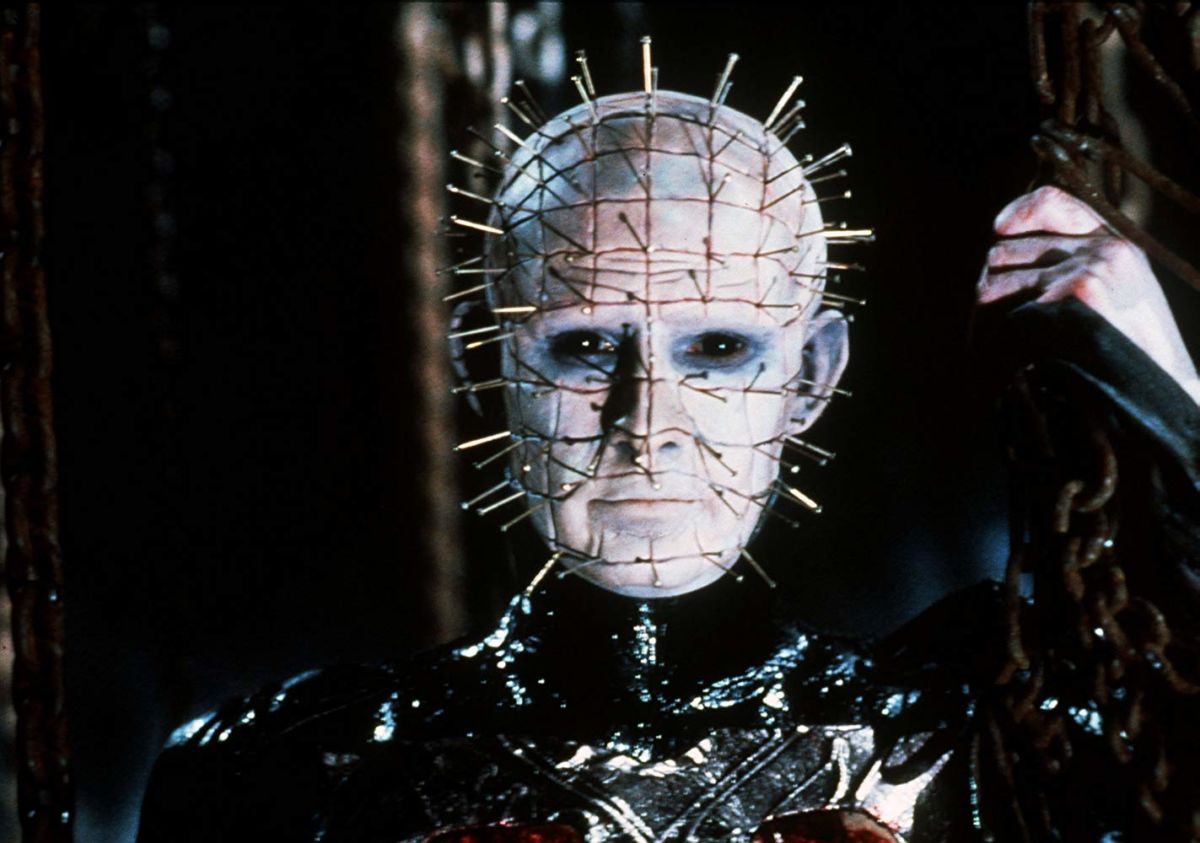 Director: Clive Barker
Hellraiser is one of those iconic horror movies that survives largely on the charisma of its primary antagonist. Doug Bradley's Pinhead is a memorable horror villain, not just for his unique look but for his connection with the pain and torture of his victims. The Cenobites are equally as horrifying and round out Hellraiser's obsession with sadomasochism.
Based on Barker's The Hellbound Heart, Hellraiser isn't a great movie, but it's one that every horror fan has to dive into at least once in their life. Even if you don't find yourself in love with the movie, there's no doubt you'll grow attached to Barker's twisted vision.
Watch if: you love twisted supernatural horror.
Avoid if: you can't stomach scenes of torture.
5. Henry: Portrait of a Serial Killer (1986)
Director: John McNaughton
Many may know and love Michael Rooker for his portrayal of Yondu in Guardians of the Galaxy or Merle Dixon on The Walking Down. That love may dwindle after watching McNaughton's Henry: Portrait of a Serial Killer. As the titular serial killer, who's based on the real-life killer Henry Lee Lucas, Rooker slaughters his way across America.
Henry is a disturbing look into the mind and life of a serial killer, and while it's not something you may think you need to watch, it should be on your bucket list of movies. Of course, the film faced its fair share of censorship, but it didn't diminish the overall quality.
Rooker is joined by Tom Towles (Night of the Living Dead 1990), who portrays Otis, the on-screen depiction of Ottis Toole.
Watch if: you remember the Henry Lee Lucas and Ottis Toole killings.
Avoid if: you don't want to remember Lucas and Toole.
Some of the coverage you find on Cultured Vultures contains affiliate links, which provide us with small commissions based on purchases made from visiting our site. We cover gaming news, movie reviews, wrestling and much more.