Mark Z. Danielewski tore onto the literary scene with House of Leaves
, released in 2000. The novel, challenging the basic format of a novel, was a huge success. Equal parts a love story as it is a horror story, it captivated fans and sprung Danielewski into fame. Following his acclaimed debut came texts such as Only Revolutions, The 50 Year Sword and his on-going epic, The Familiar, a novel that is the first in a 27 planned volume series.
Whether it's due to what has been described as satire of academia, changing the way words look on a page, being one of the prominent post modernists or just writing a damn good novel, House of Leaves has inspired readers for a long time to come. Of course, this meant that it influenced a lot of writers, too. So, here's five writers that released work inspired by the novel that made us still get nightmares.
1. 'As A Machine and Parts' by Caleb J Ross
Caleb J Ross' novella tells the story of Mitchell, who wakes up one day and realises that he is slowly being turned into a machine. In interviews, Ross is honest about his influence by Danielewski, and As A Machine and Parts makes no attempt to hide this subtlety. Yet, Ross pays homage in his own way.
As the story progresses, the text gradually changes from what we consider traditional storytelling, and whether it's the machine being realised on page, such as the story becoming expressed through an instruction manual, or just the 'About the Author' section being a QR code on Ross' face, he pulls it off with grace and style, making his own mark on challenging traditional storytelling.
2. 'S' by Doug Dorst and JJ Abrams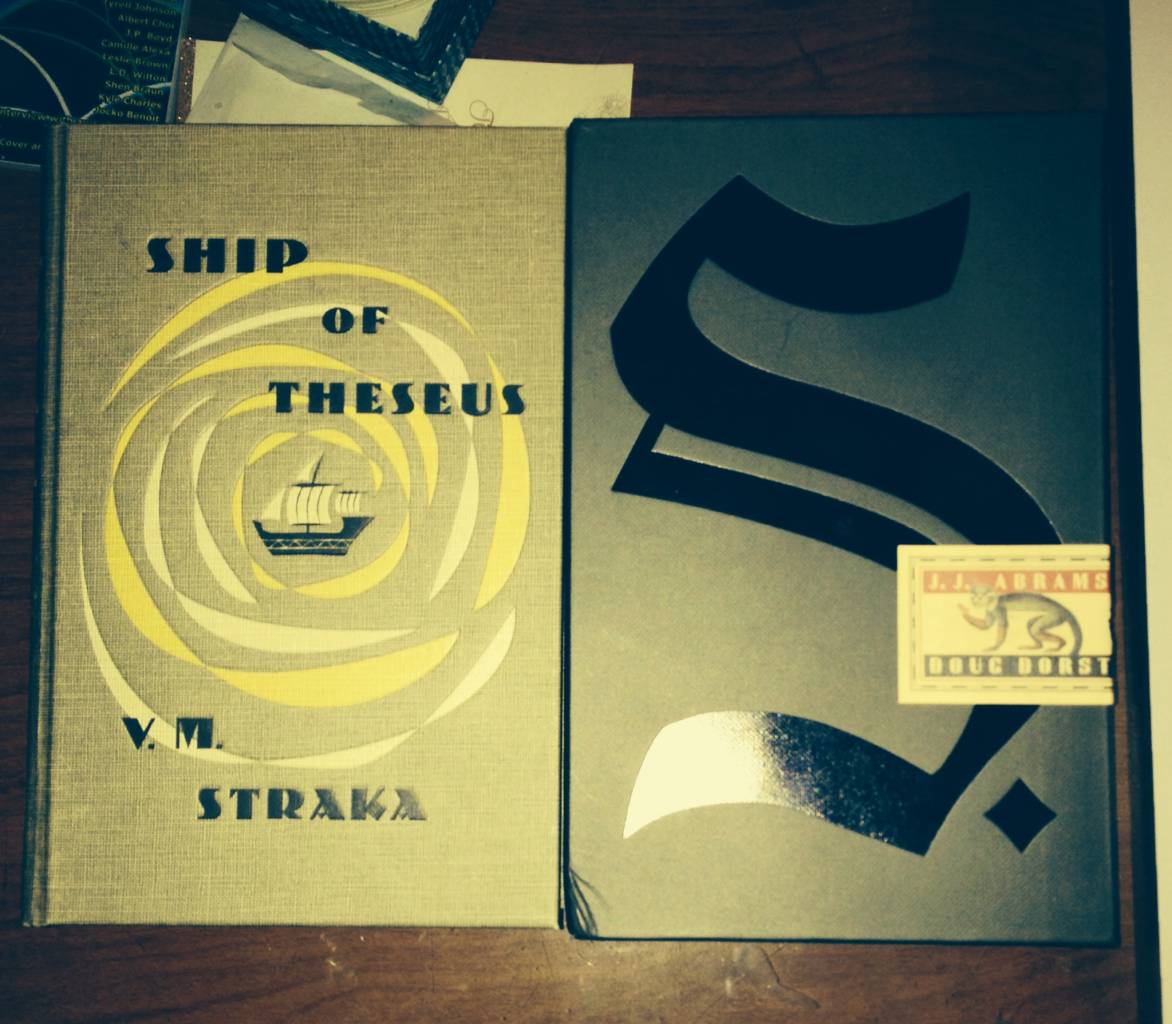 S is two stories in one. It might strike readers for how beautiful it is as a physical book, with photographs, postcards and much more in the pages to help progress the two woven stories. The first story is the novel itself, Ship of Theseus
, which is considered a literary classic.
More exciting, however, is in the margins, which shows two students conversing having rented the book from the library. This adds elements of romance, tension and suspicion as the two seek answers to a conspiracy. If nothing else, S is a love letter to physical books.
3. 'House of Leaves' by Michael J Seidlinger
Recently, Ig publishing has been doing a series about how writers got inspired and what works made them want to write. This has seen the release of many new great titles and features upcoming work by Arron Burch of Hobart Magazine.
Michael J Seidlinger is a fantastic writer. And he's shown with his iconoclastic ways of changing texts such as in The Strangest or The Fun We've Had that Danielewski was a big inspiration for him. Now we'll get to see a direct result to the influence.
4. 'A Greater Monster' by David David Katzman
"A psychedelic fairytale for the modern age, A Greater Monster is the mind-bending second novel by the author of the acclaimed Death by Zamboni. This darkly poetic tale takes you on a trip into a radically twisted alternate reality that reflects civilization like a funhouse mirror. Along the way, you'll encounter sphinxes, gods, living skeletons, witches, and quite possibly the strangest circus ever imagined. Innovative and astonishing, A Greater Monster breathes new life into the possibilities of fiction." – From the official description.
Come on, this sounds inspired as it does fascinating to read. Any work that challenges such wide topics in such an interesting way is bound to be interesting.
5. 'The Raw Shark Texts' by Steven Hall
In the same way that House of Leaves is also told through other characters, letters and various mediums, The Raw Shark Texts also follows this layer of going down the rabbit hole. Eric Sanderson wakes up in his house, and discovers notes left there by the previous resident, also named Eric Sanderson.
As it descends into a quest of mystery, truth, and suspense, The Raw Shark Texts
plays with that uncanny anxiety that can happen when one is meant to feel comfortable in their home, but doesn't. The book boasts a claim that it'll leave a print on you for a long time. And, even though many texts love to make this claim, they may be right with this one.
Those was our picks for texts similar to Danielewski's masterpiece. If we missed one, be sure to let us know, Or, if you don't have any love for Danielewski and want to tell us why, that's pretty interesting, too!
Some of the coverage you find on Cultured Vultures contains affiliate links, which provide us with small commissions based on purchases made from visiting our site. We cover gaming news, movie reviews, wrestling and much more.