Do you love the radio but not the complete lack of stations that fixate on the horror genre? When AM/FM radio doesn't satiate your need for the morbid, the gloomy, and the terrifying, a good podcast should. We're not just here to point you toward a good podcast, though. We want you to sit down with some of the best, hosted by personalities that love horror just as much as you.
From talking about the movies that keep us awake at night to delivering dreadful, gruesome tales, these are the best horror podcasts that need to be on your daily playlist.
The Best Horror Podcasts
20. Anything Ghost Show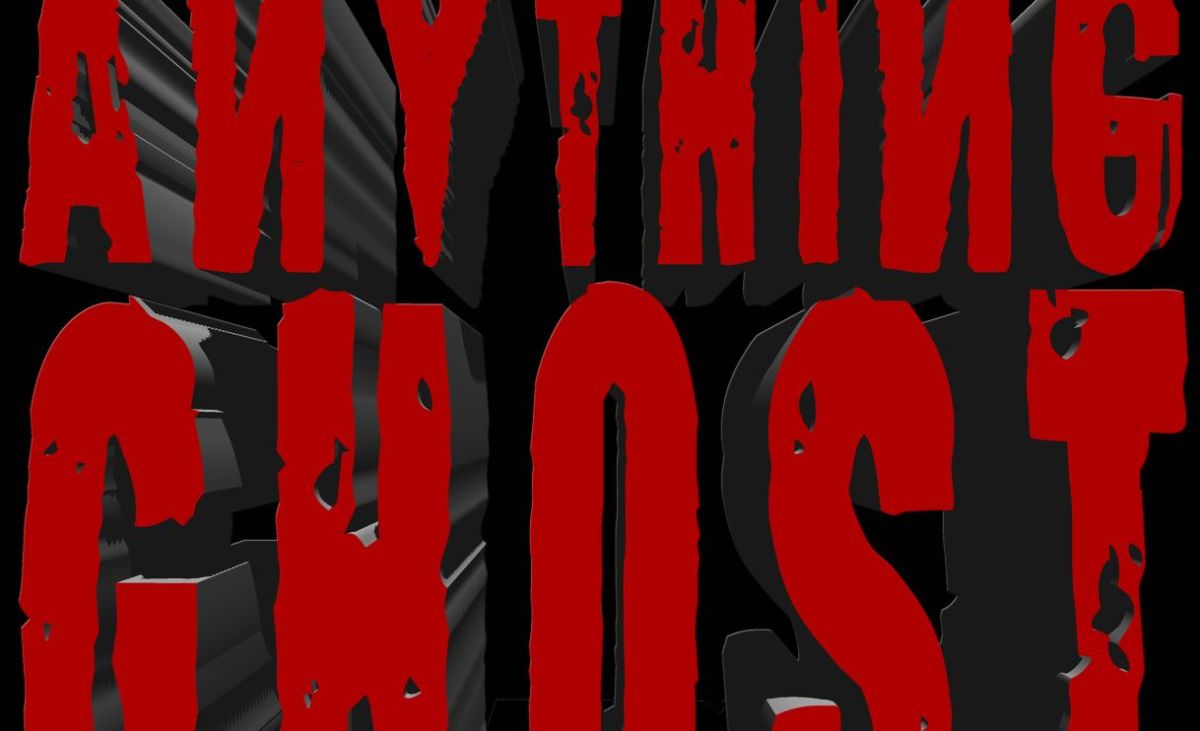 Love all things ghosts? Can't get enough of the supernatural experiences of your friends and family? Then you're going to love diving into the more than 200 episodes of the Anything Ghost podcast.
Since 2006, the spooky podcast has been spinning tales of the paranormal – but these aren't your average hand-me-down campfire stories. Each ghostly encounter is submitted by users and chosen by the show's host, Lex Wahl.
Wahl spins these haunting stories episode after episode, giving you a seemingly endless stream of truly terrifying tales to keep you up at night. Expect some stories to have overlapping themes since users aren't always at the height of their creativity, but you're still sure to have fun as Wahl dictates these spectral nightmares.
19. Knifepoint Horror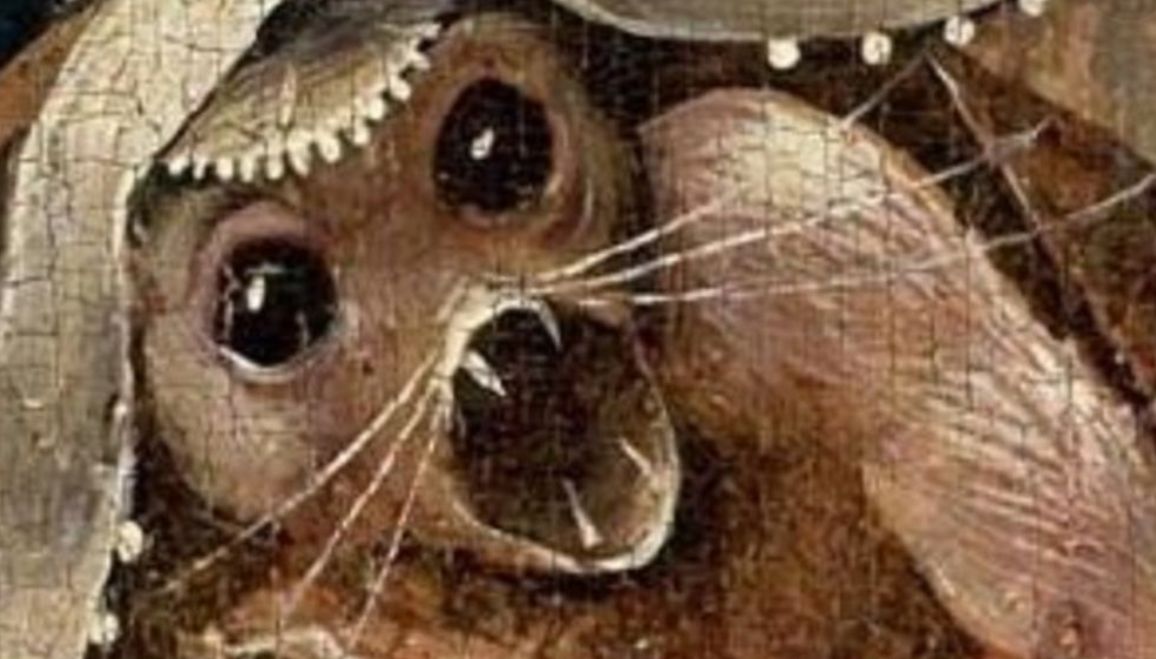 Some podcasts like to use theatrics to engage their listeners. Not Knifepoint Horror. This podcast, brought to life by Soren Narnia and a talented cast, is all about letting the story do all the work. Each haunting tale warns of the paranormal horrors that await us, from the quietest corners of the world to busy city streets.
Kevin MacLeod's score helps elevate each story, ensuring we're pulled into the world created by the show's host. It's a simple format, but Knifepoint Horror also shows that simple can work wonders. Dim the lights, grab a hot cup of tea, and kick back with pure, old fashioned horror stories.
18. Darkest Night
Darkest Night may not have been updated since 2018, but there is quite a bit of content to get through. What sets Darkest Night apart from other story-based podcasts is its star-studded cast. Names like Denis O'Hare (True Blood, American Horror Story) and Keith David (The Thing) provide the vocals for episodes that revolve around alien abductions, creepy amusement parks, and horrid first dates.
The format of the show is also unique as every chapter takes on a trip through the final memories of the dearly departed. Eerie tales weave together to leave us pondering the grand scheme of life, and you certainly will contemplate who's pulling the strings.
After working through Darkest Night's three seasons, you'll be pining for more.
17. The Moonlit Road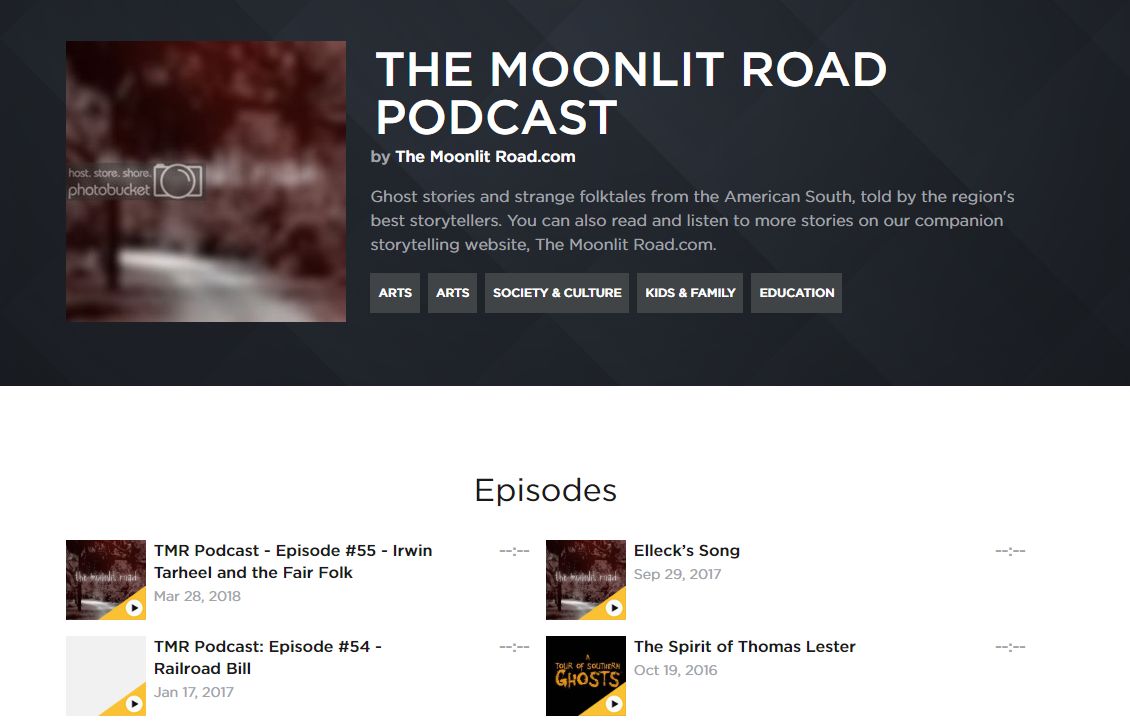 The Southern United States is a goldmine of ghost stories and eerie tales. They all come together for The Moonlit Road, a podcast that takes the strangest stories of the south and delivers them in spooky audio format.
The volunteer staff worked tirelessly to spin user-submitted stories, common legends, and haunting lore. The Moonlit Road was first established in 1997, and for 19 years, has provided its audience with an incredible collection of stories via multiple outlets. The podcast has 55 spooky episodes, all headlined by a selection of charismatic hosts.
If you're from the south, there's a chance you may have heard one or two of these stories. The rest, however, are sure to be new nightmares to add to your sleepless nights.
16. Alice Isn't Dead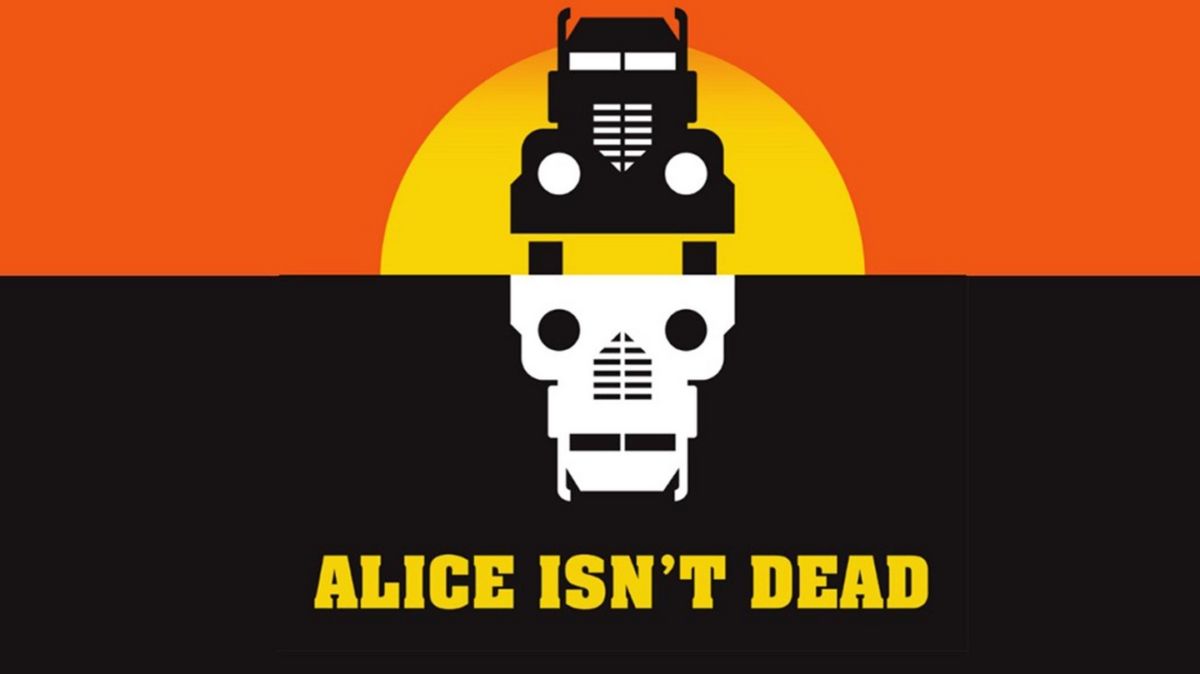 How far would you go to find the person you love? Luckily for Alice, her spouse would go through hell. And I do mean hell. As a truck driver treks across American in search of her wife, she comes across some strange horrors that lurk beneath what we believe to be reality.
Writer Joseph Fink takes listeners on a journey into the unknown. Each episode peels away at the layers hiding a massive conspiracy that Alice is just a small piece of. It's fun to see what oddities Fink can come up with and how narrator Jasika Nicole pulls us into the journey to find Alice.
Alice Isn't Dead is brought to life by the team behind Welcome to Night Vale, and it's evident in the top notch storytelling.
15. Haunted Places
Where do you go when you need your dose of spooks, specters, and things that go bump in the night? Well, yes, you turn on the Haunted Places podcast, but you also pay close attention to the many, many locations host Greg Polcyn covers across the more than 140 episodes.
Haunted Places puts its purpose right in the title – to cover haunted locations spread across the globe.
Greg highlights a new place every episode, telling of its history, the legends that spawn from it, and what apparitions may rome its halls. From cemeteries to castles, no spooky location is off limits.
14. Bloody Good Horror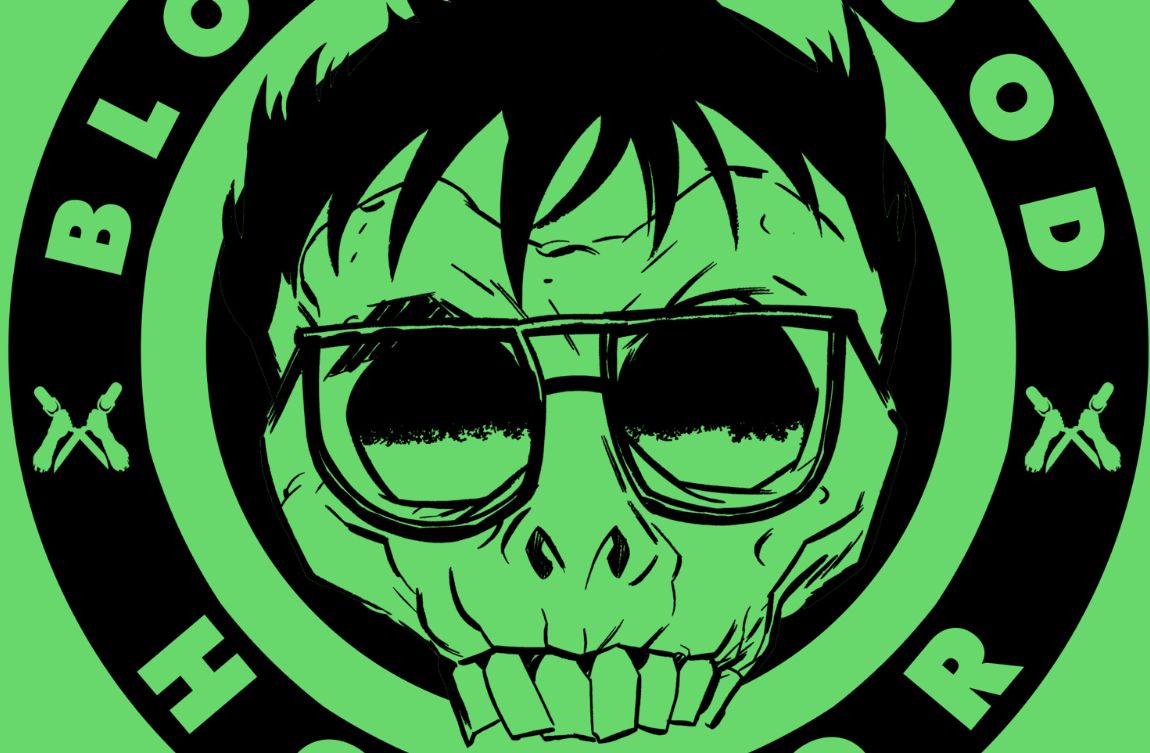 The Ron Swanson of podcasts, Bloody Good Horror doesn't mince words when telling you what to expect. If it's a horror movie or something within the genre, Bloody Good Horror is likely going to cover it.
A collection of hosts discuss horror movies and aren't afraid to share their strong opinions. It's a simple format that's sure to appeal to horror fans, especially those that love a bloody good discussion about films that make or break the genre. The Bloody Good Horror podcast serves as a sort of companion to the website's written content, which delves a little deeper with lists and editorials.
13. The Wrong Station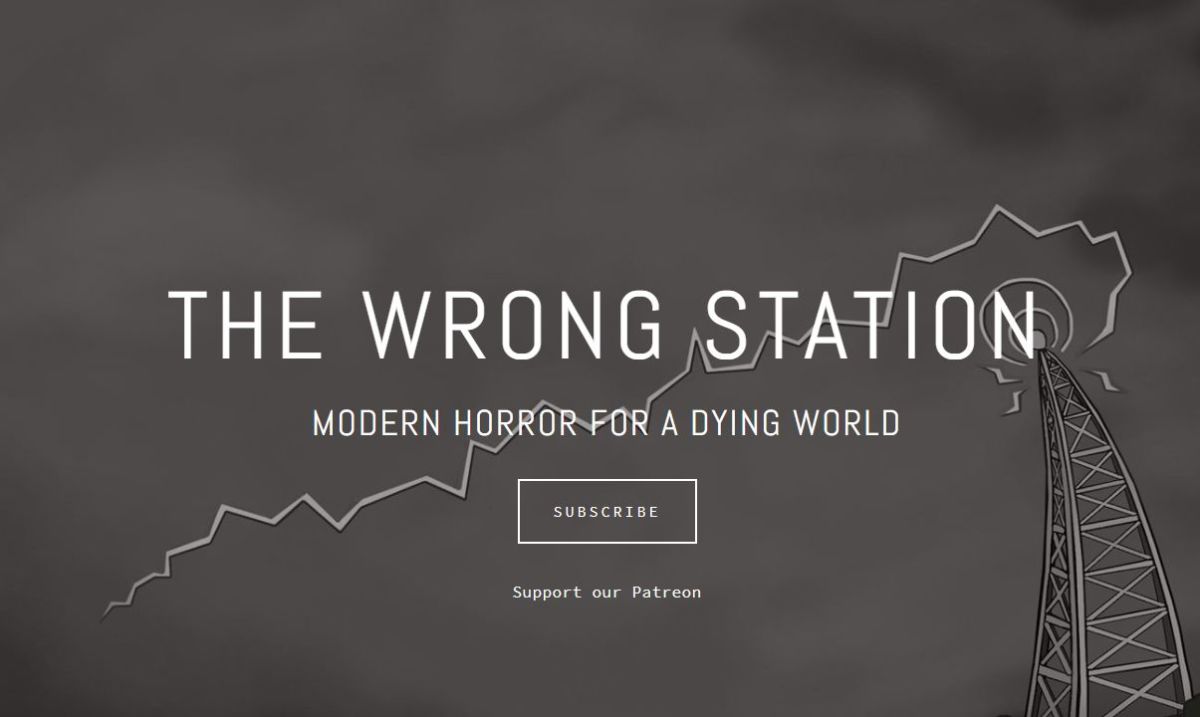 Who doesn't love a good horror story? Alexander Saxton and Anthony Botelho certainly do, and it was this love that served as the catalyst for The Wrong Station podcast. Joining them as a writer and producer is Jacob Duarte Spiel, and together the trio deliver frightfully delightful tales of terror in a medium that you can take virtually anywhere.
If you have a night alone, where the rain is gently tapping at your window and gusts of wind howl outside, there are few horror story podcasts better than The Wrong Station. Your skin will crawl and your heart will race as you sit down with a variety of spooky stories that uncover the unseen horrors of our world.
12. What Are You Afraid Of?
For a dose of all things horror, you'll want to tune in to the What Are You Afraid of?. Whether you're keen on the paranormal or love the indie horror scene, What Are You Afraid of? has many an episode for you. Hosts T. Fox Dunham and Phil Thomas discuss haunted history, chat with horror authors, and invite influential artists in the independent industry.
It covers a lot of ground, but the What Are You Afraid of? podcast never feels disjointed or scattered. You'll hear about the couple that live atop a burial ground then listen to folklore about storied Vietnamese ghosts.
Dunham and Thomas run an organized program that's perfect to listen to with the lights down low.
11. The Dark Verse
The Dark Verse podcast will take you on a ride through the mystical and the damned. Stories of the fantastical, the metaphysical, and the horrifying are spun by narrator M. Amanuensis Sharkchild, bringing to life an array of dark entities.
Each story is deeply rooted in the occult, often pulling inspiration from greats like H. P. Lovecraft. Take a trip into the dark universe beyond our own with Sharkchild's voice guiding you along the way. When it comes to horror podcasts, The Dark Verse is among one of the best audio anthologies of short stories.
10. The Mortuary Podcast
Like so many of us, Broc Baird and Tanner Coker are driven by passion and curiosity. It's their curiosity for the unknown and passion for horror that were the driving forces for the duo's podcast, The Mortuary.
Together, they explore the mysterious world beyond our own as they hope to uncover the truth behind sightings of misty figures and ethereal forms. Baird and Coker turn to listener submissions to expand their library of spooky stories and are always on the lookout for tales of out of body experiences, conspiracy theories, paranormal encounters, and all things that fall under the blanket of "the supernatural."
The Mortuary is a fine mix of well-known folklore, legends and unique, allegedly true stories pulled from its audience. If the paranormal and occult are your thing, then you'll surely see why this is among the best horror podcasts available.
9. And That's Why We Drink
With a box of wine at their side, Christine Schiefer and Em Schulz invite listeners to gather for stories of murder, bloodshed, and the unknown. The world is a scary place, and this charismatic duo highlight much of what we have to fear with their true crime stories and spine tingling tales of ghosts and ghouls.
And That's Why We Drink is a fitting name for the podcast. Not just because both hosts have an affinity for the good stuff, but because, by the close of each episode, you'll want to have a stiff drink at hand yourself. Learning about what human and unknown horrors lurk beyond your front door always goes best with alcohol.
8. Jim Harold's Campfire
Who's Jim Harold, you ask? Many know him as the Paranormal Podcast Guy, but if you're just tuning in, you'll come to recognize him as the host that leaves you whimpering in the corner. There are no marshmallows at this campfire as Harold invites listeners to share their true and terrifying stories of paranormal experiences.
Kick back and listen to tales of menacing entities, hovering apparitions, shadowy figures, and unspeakable creatures, all compiled and shared by the people that lived through the encounters. If you're easily influenced, there's no doubt that hearing about the terrifying supernatural realities will keep you up at night.
Jim Harold's Campfire is the podcast version of gathering around to share stories of ghosts, ghouls, and goblins.
7. Tales to Terrify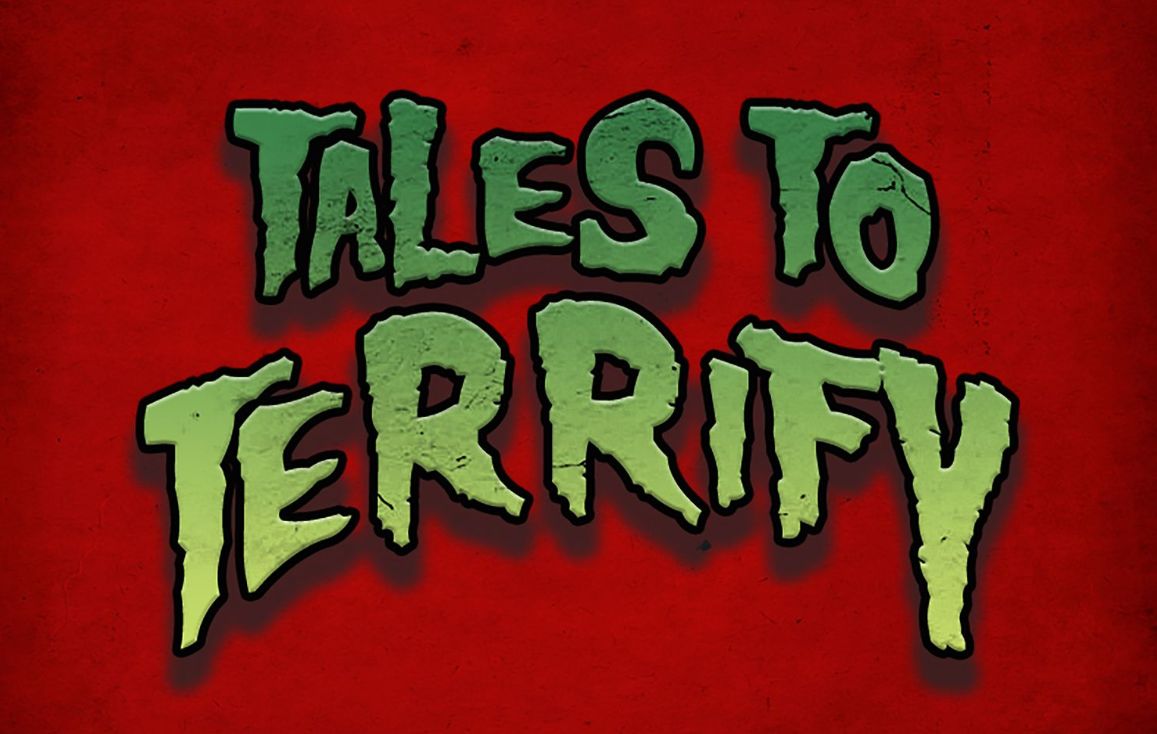 Do you patrol the internet, constantly looking for new horror content to read when the sun sets? Give your eyes a rest and put your ears to work by tuning in to Tales to Terrify, a podcast dedicated to curating the best in short horror fiction.
Host Drew Sebesteny and his crew of editors Seth Williams, Pete Morsellino, Meredith Morgenstern, and Joule Zelman piece together episodes of short fiction submitted by up-and-coming and established writers. Each story offers something new to ensure you don't get burnt out on the same tone, format, and themes.
Ghosts, monsters, aliens, and the fiends that live next door come to life in each terrifying short piece.
6. The NoSleep Podcast
Tired of being able to sleep soundly every night? Want to be visited by nightmarish visions every time you close your eyes? Then maybe it's time you catch episodes of The NoSleep Podcast. In a medium that's flushed with options, The NoSleep Podcast stands out as an award-winning anthology series that delivers original tales of terror.
Currently at 13 seasons in, it's clear that The NoSleep Podcast isn't going anywhere anytime soon. New listeners have over 300 stories to enjoy. Tack on the time you'll need to recover between each frightening tale, and that should be enough to carry you through many Halloweens.
5. Welcome to Night Vale
If the likes of the original The Twilight Zone, Bela Lugosi's Mystery House, and Quiet, Please are more your speed, you're going to love Welcome to Night Vale. This isn't your typical podcast and so much of it takes inspiration from the old-time radio broadcasts popular in the mid-20th century.
Released twice-a-month, Welcome to Night Vale invites you to the isolated desert town, where the strange and unusual tends to congregate. News reports, law enforcement announcements, and accounts from the paranoid community guide listeners through the terrors that haunt the small town.
Who are the hooded figures stalking in the shadows? What's behind the mysterious lights in the sky? Is it all just the musings of a town gone mad? Or is there more to the events surrounding Night Vale?
The only way to find out is to tune in.
4. The Apex & The Abyss
Do you find the real world horrors surrounding you to be scarier than any ghost story? If so, you may find that listening to The Apex & The Abyss will leave you feeling uncomfortable. This content-rich podcast explores true stories of murder, deception, and obsession.
Ever want to know what happened during Jeffrey Dahmer's escapade? Or how the Bloody Benders earned their macabre nickname? Erika Gwynn sits down with her readers with each episode and spins a different tale of true crime. Some you'll surely recognize, others may have been forgotten with time.
All of them are sure to keep you from leaving your house.
3. Pseudopod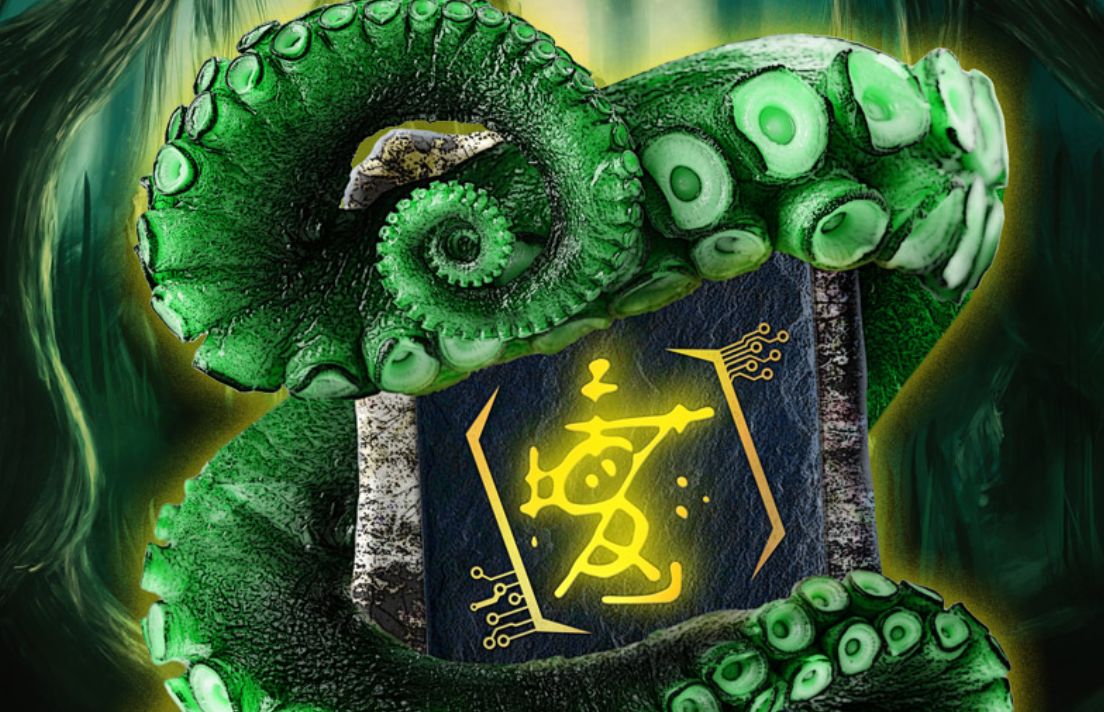 There is no one right way to deliver short horror fiction via podcast, but it's arguable that Pseudopod is close to the gold standard. A staff of professional editors back up the award-nominated host, Alasdair Stuart, who spins original tales of frightful fiction.
Pseudopod calls upon horror writers to submit their best, and the best of those entries wind up being retold through the audio medium. You'll hear stories of all kinds, some you may love, others you may despise. However, there is no doubt that this ample collection of short horror stories has many-a-something that appeals to your personal taste.
There are nearly 700 horrifying episodes to sift through, each one promising to be scarier than the last.
2. Lore
This award-winning podcast unravels a world you probably never knew existed. It uncovers the real-life horrors that await around every corner, whether they're the people we see every day or the shadows that stalk us from afar.
You may have spotted a similar concept on Amazon Prime – and that's no coincidence. The podcast has such a following that it expanded beyond the audio medium. If you'd rather listen to these tales of terror, you can still do so as new episodes are released every other week.
Host and creator Aaron Mahnke takes you on a deep dive into the morbid and scarier side of world history.
1. The Last Podcast on the Left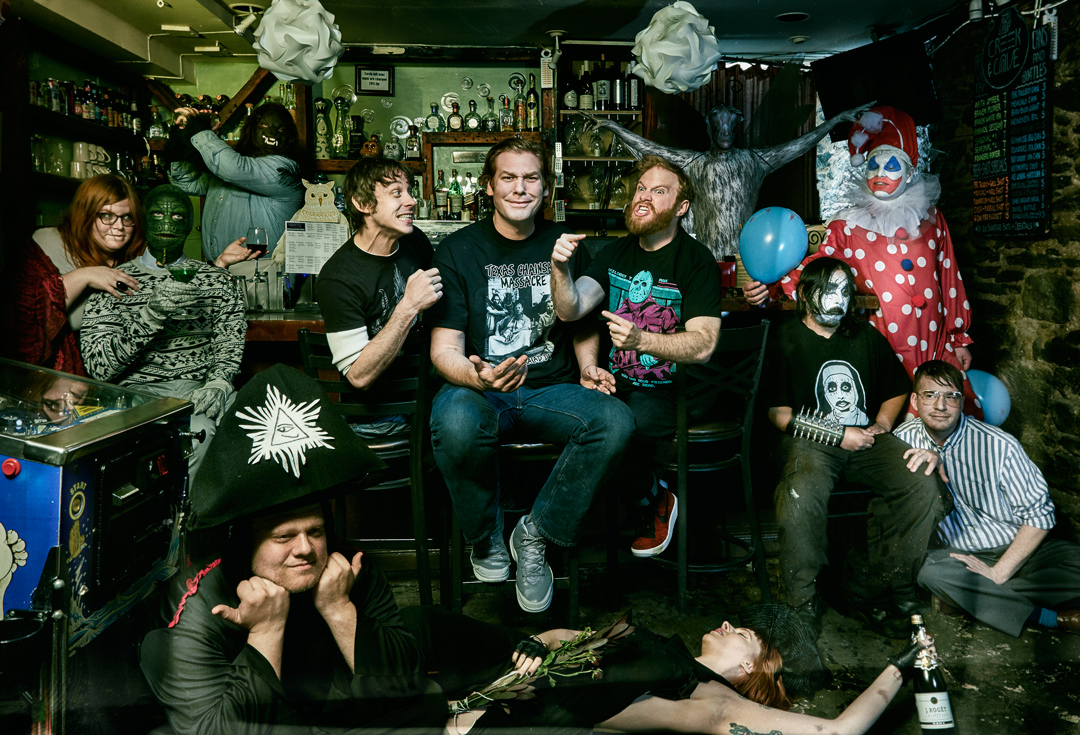 Some horrorpodcasts are too limited and very quickly fall into a content rut. That likely will never be the case for The Last Podcast on the Left, which sees every aspect of the horror genre as fair game.
Hosts Marcus Parks, Henry Zebrowski, and Ben Kissel invite you into their strange world as they chat about all things horror. No, really. All things horror.
Whether it's rooted in reality or plastered on the Silver Screen, Parks, Zebrowski, and Kissel will have something to say about it. Throughout more than 400 episodes, the trio dive into every facet of the genre and discuss everything from serial killers to aliens.
They've gained such a following over the years to warrant live shows held across the United States.
READ NEXT: 15 Best Horror Books You Should Read (If You Dare)
Some of the coverage you find on Cultured Vultures contains affiliate links, which provide us with small commissions based on purchases made from visiting our site. We cover gaming news, movie reviews, wrestling and much more.