Who doesn't love a good thrill every now and again? You may not be the type to sink your teeth into every horror experience, but having access to those occasional frights is definitely a perk of Microsoft's Game Pass. With a simple subscription fee, you can enjoy the best horror games on Game Pass as your mood fits. Or, if you are a horror aficionado, you have unfettered access to a library of titles sure to pique your interest.
Whether you're looking to stock your hard drive with some horrifying experiences or want to dive into spooky worlds, you'll want to scroll through this list of the best horror games on Xbox Game Pass.
The Best Horror Games On Game Pass
10. State of Decay 2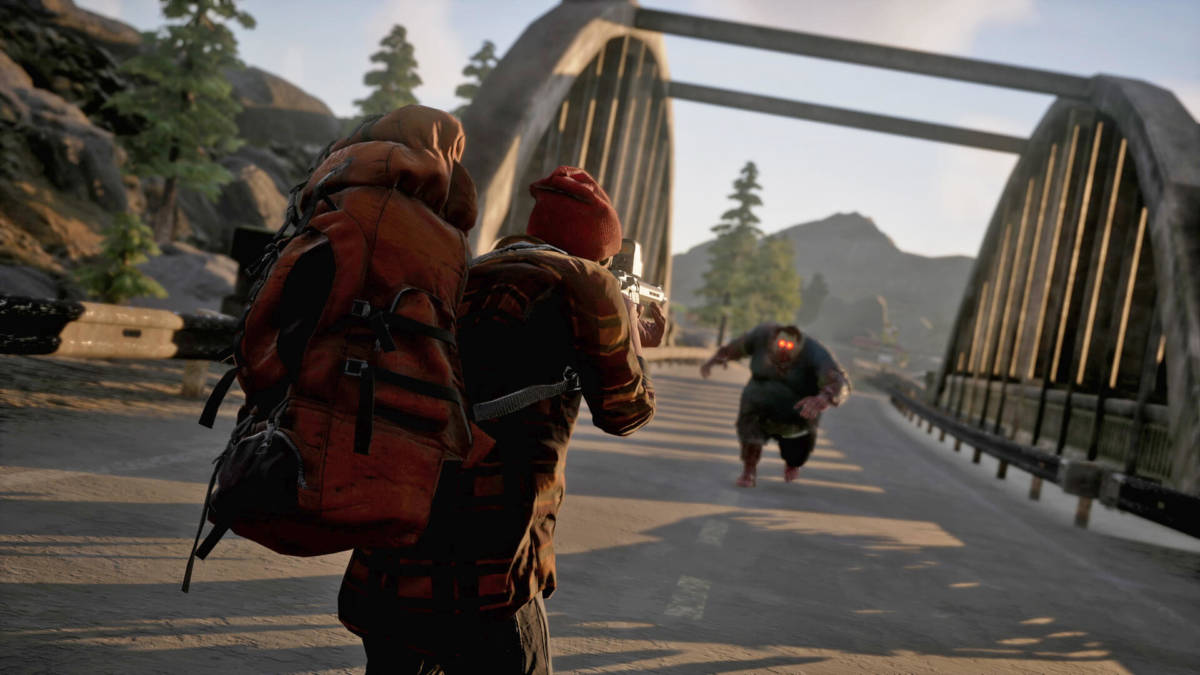 Developer: Undead Labs
Publisher: Xbox Game Studios
Your world is a decaying mass infested with a growing plague that threatens to course through your veins and suck you into an undead army. It's a bleak scenario, but boy, does it make for good entertainment. Zombie apocalypse scenarios have found their home in every medium, and State of Decay 2 is a prime example of a video game making the most of rotter lore.
To survive in this expansive land of the dead, you'll need to amass a band of survivors willing to get their hands dirty. That means supply runs, recruitment missions, and clearing out the worst of the viral outbreak to restore some semblance of order. Alas, with zombies at every turn, people are bound to die, and in State of Decay 2, death is eternal.
To keep your bases running and succeed in your quest for salvation, you'll need to keep everyone alive, well-fed, and happy. A difficult feat considering the state of the world surrounding you.
9. DayZ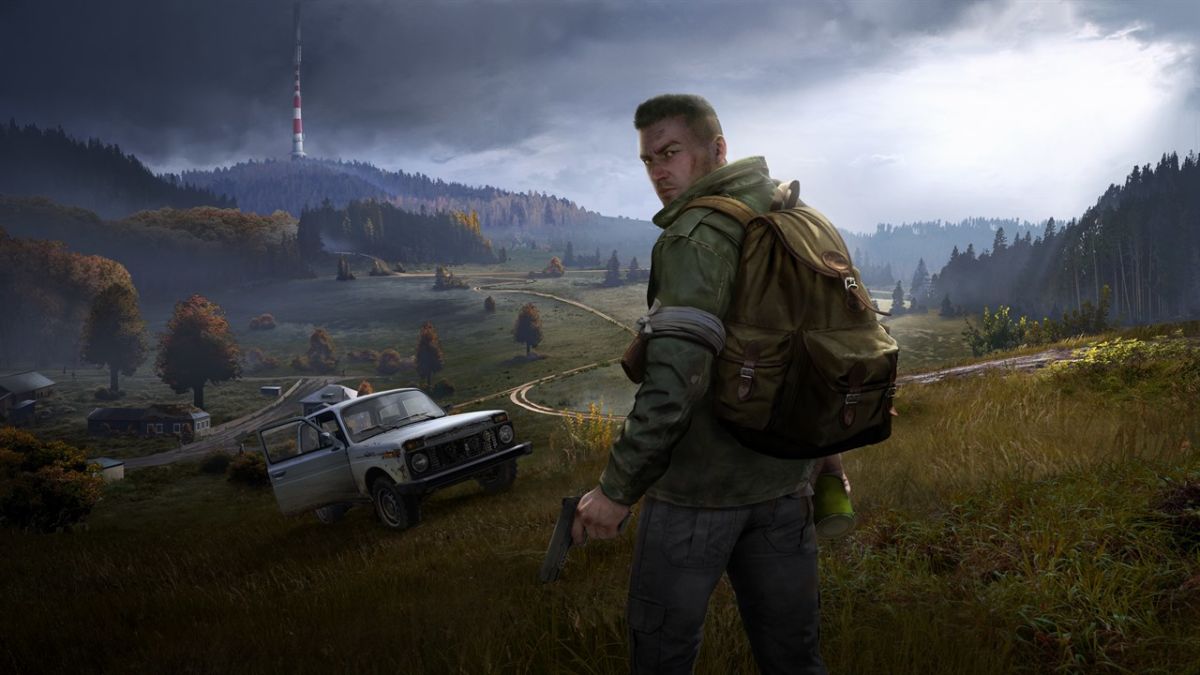 Developer: Bohemia Interactive
Publisher: Bohemia Interactive
Video game developers love zombies, and with good reason. You can piece together a simple first-person shooter where you tear through hordes of the undead as you rush to a safehouse or create a slow-burn horror title where the world slowly starts to crumble around you. Or, if you're Bohemia Interactive, you can create a hardcore survival game built on the back of a realistic military shooter.
Crafted from Arma 2's engine, DayZ tasks players with surviving in a zombie apocalypse. Doing so won't be easy, as supplies are limited and your needs are vast. Scour the dilapidated buildings crumbling around you for resources and build your slice of paradise. Be careful, though. Zombies aren't your only threat.
Everything is for the taking, and other players are sure to see your little abode as a target filled with goodies. Or, if you're lucky, they'll take pity on you and help improve your foundation and guide you through this terrible world. DayZ tosses around hazards, challenging your ability to live amidst a deadly outbreak.
8. Visage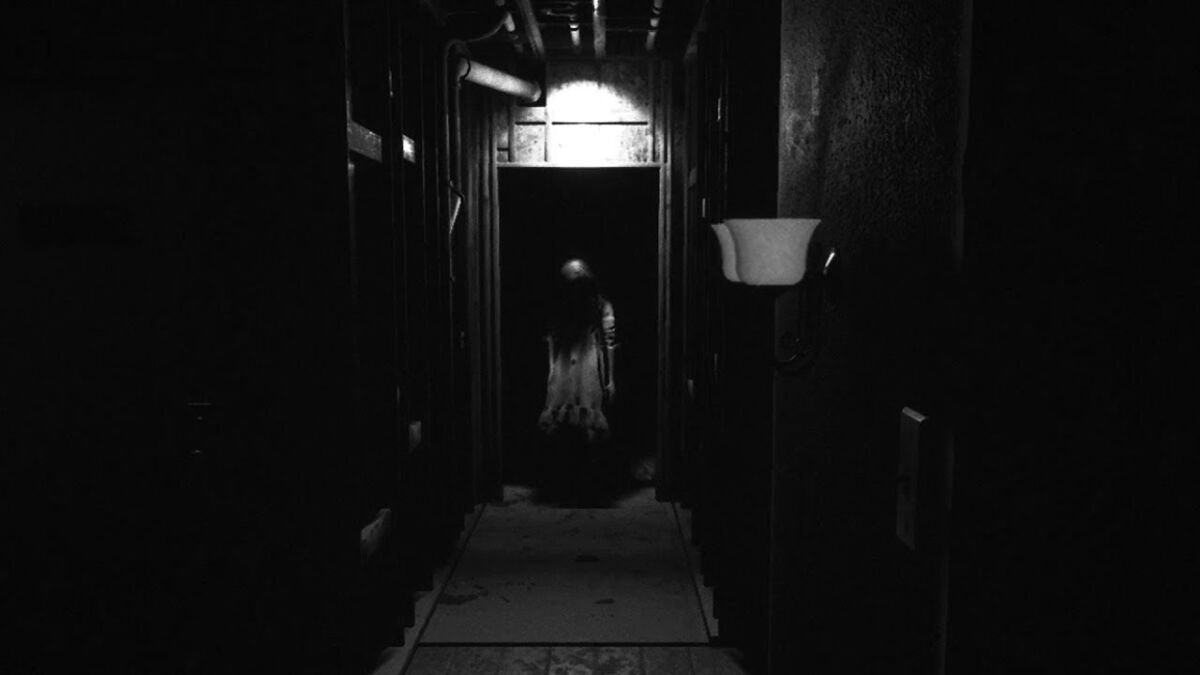 Developer: SedSquare Studio
Publisher: SedSquare Studio
A home's four walls are more than just a structural necessity. They're a sponge of intense emotions, soaking up its resident's negative energy until someone inadvertently accesses those painful memories. In Visage, you're that hapless traveler, forced to confront the very spirits that reside within the veritable murder house.
This slow-burn horror title throws a lot at you over its approximately 10-hour run. As the restless spirits stir, they'll test your sanity and impede your investigation of the generation's worth of slaughter. With each new clue, the closer you get to the truth. The closer you get to the truth, the less likely it is that you'll be able to find your way out of this suburban supernatural maze.
There are so many indie developer supernatural thrillers out there, but Visage absolutely stands out with its pacing and disturbing visuals.
7. Carrion
Developer: Phobia Game Studio
Publisher: Devolver Digital
Ever want to experience a "creature feature" through the eyes of the creature? Then Carrion is one game you'll want to download off Game Pass. Rather than have you take control of nameless soldier #102 and pit you against an otherworldly or lab-created threat, Carrion gives you complete control of the threat.
You'll squirm and pull your way across an underground lab facility as an amorphous, toothed blob looking for salvation. Though you start off weak, every human you devour gives you access to deadly skills and traversal abilities. Whip around your mess of tentacles to dismember soldiers or mind-control scientists to unlock doors in this pixelated sci-fi horror.
Not only is Carrion one of the best horror games on Game Pass, it's also one of the most unique games the service has to offer.
6. A Plague Tale: Innocence
Developer: Asobo Studio
Publisher: Focus Entertainment
It's scary enough to be ill-equipped in a very tense and desperate scenario. As Amicia de Rune, a young girl frantically trying to keep her brother alive and out of the hands of the French Inquisition, players have little at their disposal to take down the brutish guards. Sure, a sling is helpful in the right scenario, but it's a far cry from a blade or bow. However, she can use the swarms of plague rats infesting the city to her benefit.
A Plague Tale blends a historical fiction third-person adventure with a subtle horror experience as small villages in France are consumed by the spreading plague. Rats pop up everywhere, threatening everyone that crosses their path – even Amicia. You'll need patience and ingenuity to escape the Inquisition and the plague.
A Plague Tale is a fantastic game if you don't mind stealth, limited combat, and being at a complete disadvantage. While not an outright horror game in the most traditional sense, there's nothing kindergarten about watching priests getting eaten by a swarm of rats.
5. The Evil Within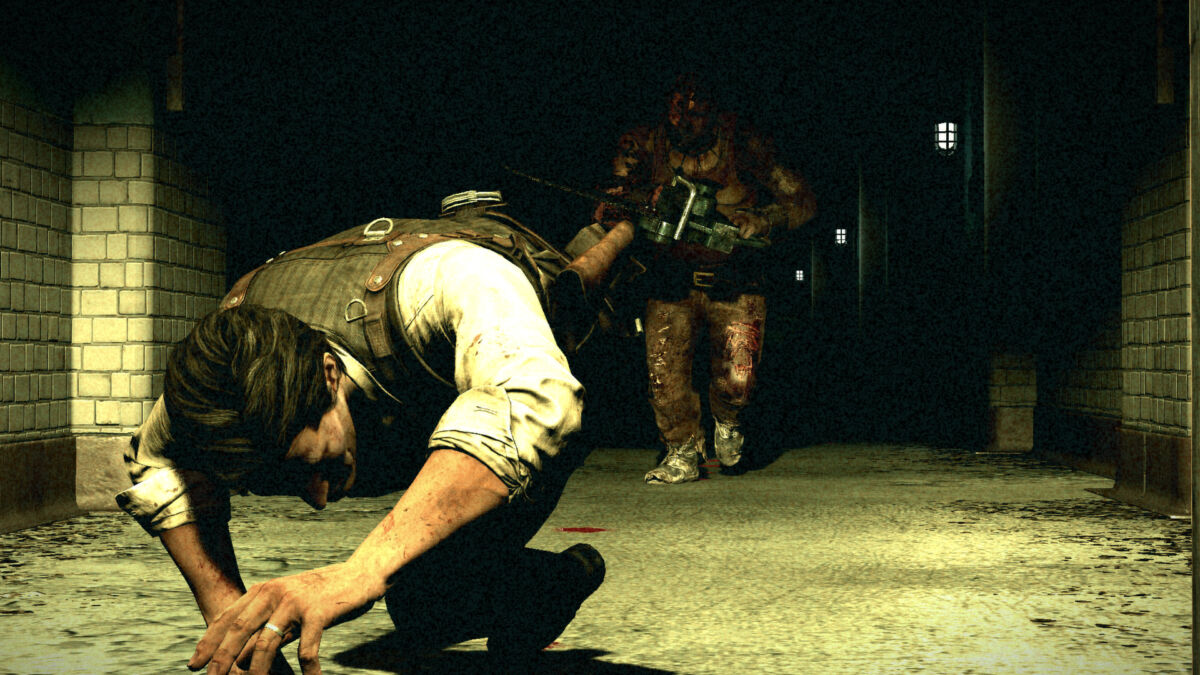 Developer: Tango Gameworks
Publisher: Bethesda Softworks
The Evil Within was what many considered a "return to true survival horror," and with Shinji Mikami at the helm, it's really no surprise. The Resident Evil creator returned to his roots to send protagonist Sebastian Castellanos through a literal, mind-bending hell. The Evil Within toys with players from beginning to end, twisting realities and pitting Sebastian against unspeakable horrors. From the grizzly Sadist to a multi-armed specter that emerges from pools of blood, each new monstrosity is scarier than the last.
Mikami melds psychological horror with the outright frights of the terrifying villains stalking Sebastian. Just when you think you've made sense of what's happening, the world literally turns upside down and thrusts Sebastian into a different nightmare.
While The Evil Within could have relied solely on its more physical manifestations, it's the psychological frights that ultimately drive the story forward, effectively separating the game from being declared a Resident Evil clone. Its sequel is also on Game Pass and equally worth your time.
4. Dead by Daylight
Developer: Behavior Interactive, Inc.
Publisher: Behavior Interactive, Inc.
Asymmetrical multiplayer horror games are all the craze, and their popularity is thanks in part to Dead by Daylight.
Four survivors enter an unusual afterlife where they have two choices – escape or be sacrificed to the Entity. Pursuing them is a killer of supernatural proportions, capable of everything but quick, successive attacks. While survivors rush to fix generators powering their exit, the killer has to go on the hunt and stop all four, using a range of abilities and meat hooks to get the job done.
Dead by Daylight is strictly a multiplayer experience, so be warned that you're going to go up against and play with tryhards. If you can look past them – or are lucky enough to be paired with accepting players – you're sure to enjoy the pursuit. It's a tense and heart-racing experience that rewards persistence.
With quite the roster of survivors and killers, ranging from original characters to notable names like Ghostface, Leon S. Kennedy, and Pyramid Head, there's a lot of content to work through.
3. The Walking Dead: The Complete First Season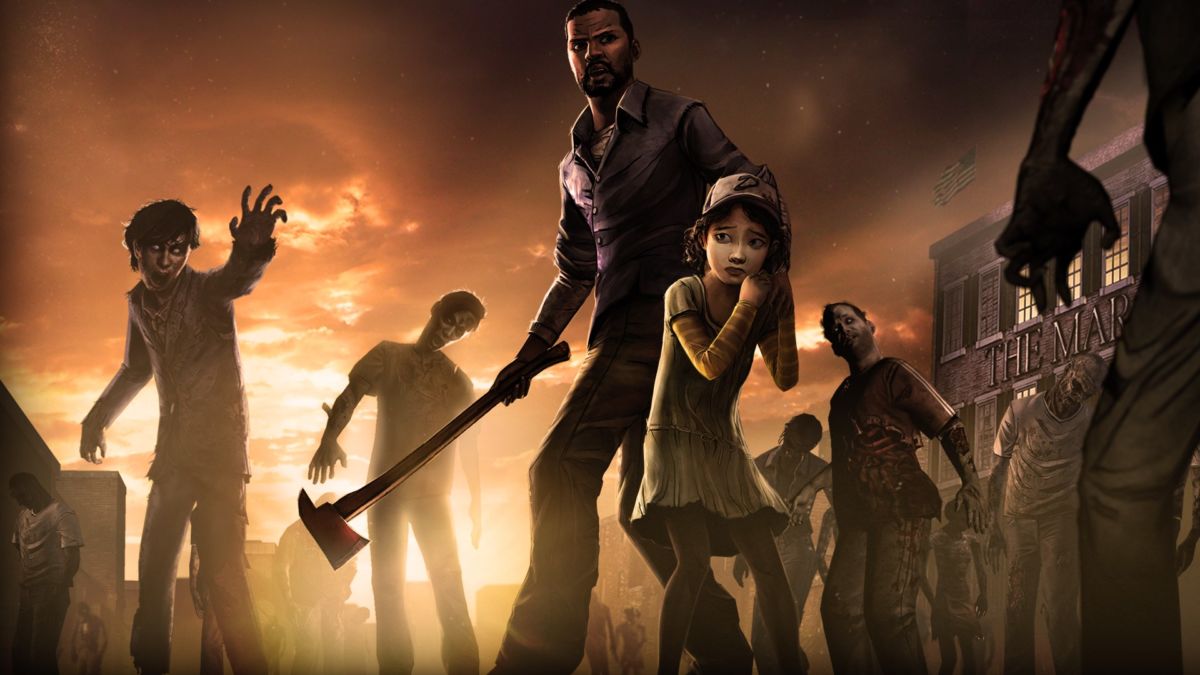 Developer: Telltale Games
Publisher: Telltale Games
Even if you've grown tired of the AMC TV series, Telltale's The Walking Dead: The Complete First Season is a great way to fall back in love with Robert Kirkman's undead universe. You play as Lee, a recently escaped murder convict thanks to the spreading infection. When fate allies you with Clementine, a girl very clearly orphaned by the shambling threat, you embark on a drama and horror-filled adventure.
Like the graphic novel is (and the TV series often could be), Lee and Clementine's journey is depressing and heavy. The decision-filled, point-and-click adventure rarely gives players a break, constantly throwing at them some difficult decision or a tense QTE segment that could very end in a blood bath.
The Walking Dead is an emotional journey, which you may not expect from one of the best horror games on Game Pass. However, it's well worth the box of tissues you're absolutely going to burn through.
2. Alien: Isolation
Developer: Creative Assembly
Publisher: SEGA
Ridley Scott's Alien was prime for a video game. We just didn't know it until Creative Assembly stepped away from the Aliens format of action over tension and dropped the Xeno right into a horror game. Following Ellen Ripley's daughter Amanda, Isolation serves as a clever sequel to Alien, bridging the gap between the first two movies.
Rather than equip Amanda with a Pulse Rifle and motion detector, she only gets one of those, and it's not enough to bring down the sleek black towering behemoth. Alien: Isolation charges players with hiding from the stalking nightmare while trying to uncover the truth of what happened to Ripley and the Nostromo.
It's nostalgia-filled with plenty of references to the original film while paving its own path. Isolation earns its place in the Alien pantheon, perfectly capturing the look and feel of the 1979 theatrical release.
1. Dead Space 2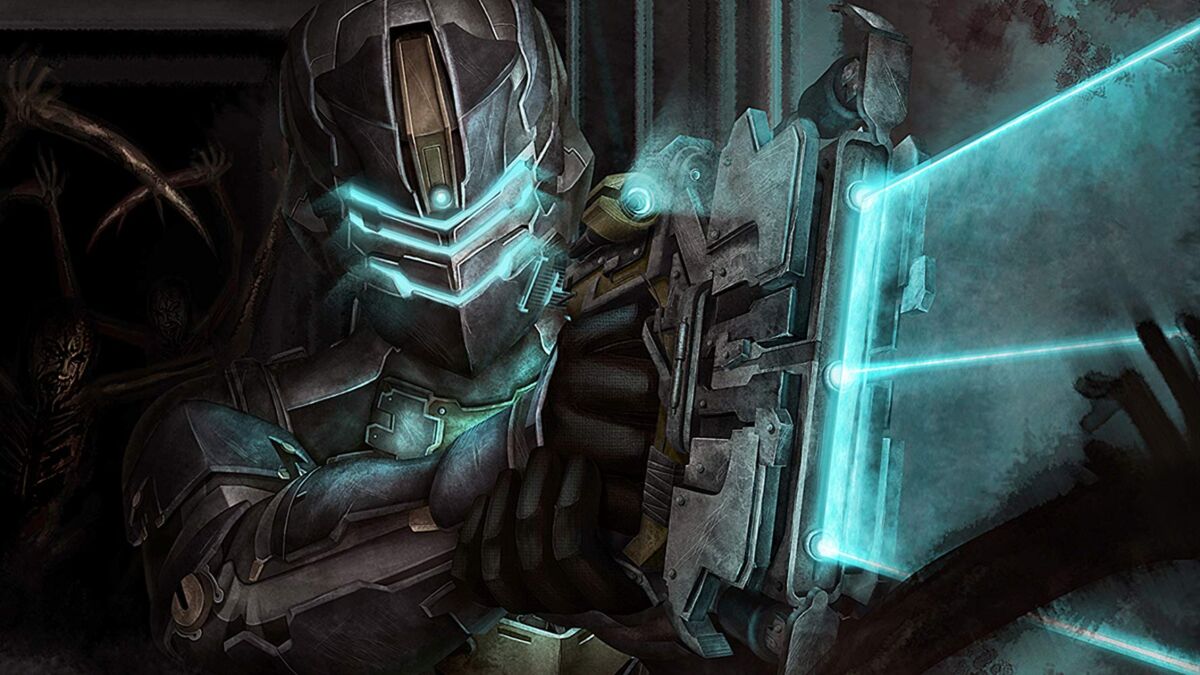 Developer: Visceral Games
Publisher: Electronic Arts
Poor Isaac Clarke. He signed on as an engineer aboard the USG Kellion and, before you know it, was cutting up hordes of deadly Necromorphs. Dead Space 2 continues his adventure, this time sending him to the massive Sprawl where everything remains calm and he's able to recover fully.
Just kidding.
After waking up in a straightjacket, he watches as his rescue is brutally mutated into a Necromoprh and is forced to navigate hallways full of the murderous threat. The chaotic opening really set up just how terrible Isaac's time on the Sprawl was going to be. And what's terrible for him is sheer horrifying entertainment for us.
Dead Space 2 is the ideal sequel, expanding upon the original while delivering some new content and upping the ante. New Necromorphs, improved firearms, and a whole new expansive environment lend to a memorable horror experience.
READ NEXT: 10 Best Open World Games On Xbox Game Pass
Some of the coverage you find on Cultured Vultures contains affiliate links, which provide us with small commissions based on purchases made from visiting our site. We cover gaming news, movie reviews, wrestling and much more.