There's little better than a really good, wintery historical novel, and it turns out that there's a plethora of such books with Christmas as their focus. And why shouldn't there be? It's a time of year that has long held a special place in many hearts and minds, and reading these books knowing that you are part of a long held tradition can really warm you up. Whether your enjoyment of the season is based on your faith, or your interests are more secular, there's something for everyone on this list of the best historical Christmas books.
The Best Historical Christmas Books
1. Carols And Chaos – Cindy Anstey
If you're looking for the sort of light-hearted historical Christmas read that will put you in mind of the much-missed Downton Abbey Christmas episode – RIP! – then Carols and Chaos is exactly the book for you. It's a YA, but you shouldn't let that put you off; it's romantic and funny and swoony – perfect for curling up with a hot chocolate and a tin of Quality Street.
It is 1817 and Kate Darby, a lady's maid at Shackleford Park, is hard at work. She doesn't have time to fall in love with Matt Harlow, a valet visiting the estate for Christmas with his employers. But if you know anything about Christmas and romances, then you will know that Kate is going to find the time somewhere. Add in a dash of mystery too, and this is a fun Christmas romp.
2. The Christmas Doll – Elvira Woodruff
If you're looking for the best historical Christmas book to share with a kid this winter, then you can't go wrong with The Christmas Doll. This book has everything; sweet little orphans, snowy Victorian London streets, a magic doll, a lovely Christmas message and the exact amount of melodrama you'd expect from such a story.
Lucy and Glory are the sweet little orphans living at the workhouse when a deadly fever sweeps through it and the sisters make their escape. They find an old doll with magical powers, and soon discover the true meaning of Christmas. You know exactly what you're getting with this story and that makes it actually rather wonderful.
3. The Handmaid And The Carpenter – Elizabeth Berg
If you'd like something a little more traditional from your Christmas historical book then Elizabeth Berg's The Handmaid And The Carpenter is an intriguing spin on a tale as old as time. The handmaid and carpenter in question are Mary and Joseph, and Berg tells their story – the part left untold by the Bible.
Reworkings such as this are always controversial in their subject matter, and it depends often on execution as to whether they will be accepted. Berg does a good job here, and readers of faith love the book, while those with secular tastes can also enjoy a well written historical novel that at no point tries to be preachy or make too much of the story it is telling.
4. Hiddensee: A Tale Of The Once And Future Nutcracker – Gregory Maguire
Gregory Maguire, he of Wicked fame, turns his hand here to The Nutcracker, beloved Christmas tale and haunting classic. It is impossible to have a list of the best historical Christmas books without a Nutcracker retelling or interpretation, and Maguire is certainly up there with the best.
Hiddensee imagines the Nutcracker backstory and how he came to be. If you're familiar with Maguire's other work you will know that this book is likely to be off-beat, inventive and a little bit dark – perfect for the slightly ominous Nutcracker, and perfect for long, dark winter nights.
5. Jacob T. Marley – R William Bennett
Jacob Marley is one of the great missing characters from the literary canon – in a way, A Christmas Carol revolves around him, or at least his death is the catalyst for the story. But we never meet the man, or know much about him beyond the fact that he wasn't very nice. R William Bennett sets out to solve that here.
In Jacob T. Marley we see how Scrooge and Marley met and became partners, and how Marley's spirit ended up visiting Scrooge on that fateful Christmas Eve. Bennett is a very generous author and this book is almost as heart-warming as A Christmas Carol itself. Redemption is a topic that must be handled carefully to not appear saccharine, and Bennett does a great job here with getting that balance right.
6. Jane and The Twelve Days Of Christmas – Stephanie Barron
Stephanie Barron is responsible for a whole series of Jane Austen Mysteries, but Jane And The Twelve Days Of Christmas is her seasonal offering. Readers don't need to be familiar with the other books in the series to enjoy this Christmas romp, although be warned that it might just be a gateway drug into the rest of the novels.
It is Christmas 1814 and Jane Austen is spending the season at the home of the wealthy Chute family. Life is good; Napoleon has been stopped in Europe and Mansfield Park is selling well. Then one of the guests dies in a suspicious accident, and Jane is thrown once more into solving the mystery – in a house where the killer is surely still lurking. Christmas mysteries are a popular genre, and one with Jane Austen as the detective is a really fun concept.
7. Last Christmas In Paris – Hazel Gaynor and Heather Webb
Last Christmas In Paris makes the list of the best historical Christmas books for two reasons. Firstly, it's a romantic, sweeping tale, bound to spellbound even the most hard-hearted of readers. Secondly, it examines the First World War from a little explored angle; leading man Thomas is battling War Office regulations on how the press can report the war, and it is a fascinating insight into an unseen world of repression and secrets.
Last Christmas In Paris is though, ultimately, the story of Evie and Thomas, who believe – along with everyone else in Britain – that the war will be over by Christmas 1914. As they learn the realities of their world and share their thoughts and hopes and fears through letters, they grow more fond of one another by the day. Can their blooming love survive the war to end all wars?
8. Mr Dickens And His Carol – Samantha Silva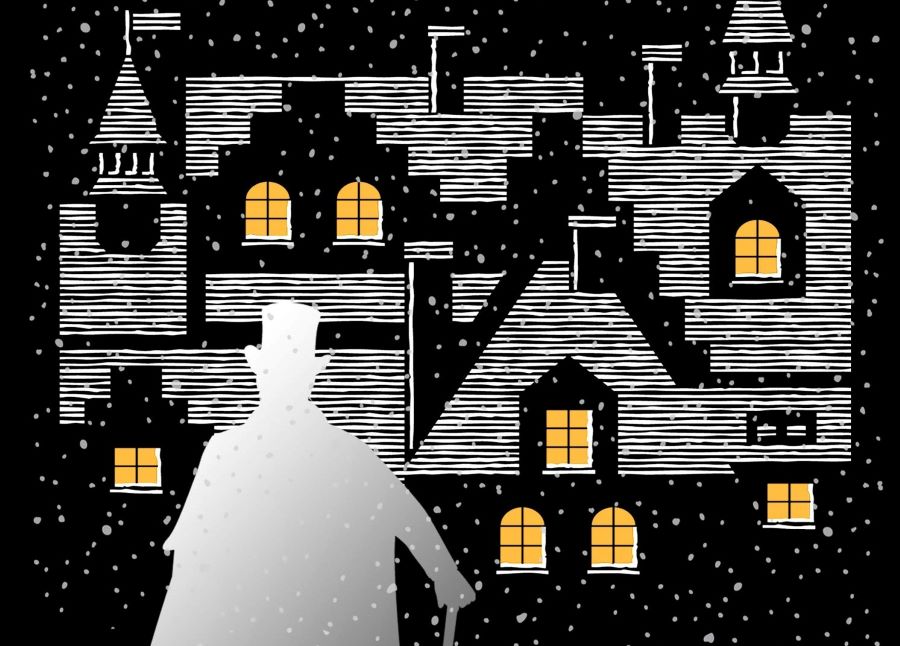 There's already been one A Christmas Carol based story on this list, but there is no secular tale more ubiquitous at Christmas than this one, so there was bound to be another worthy of a place on the list of the best historical Christmas books. Mr Dickens And His Carol is a sentimental story for sure, but if we can't appreciate sentimentality at Christmas then when can we?
Samantha Silva is obviously a fan of Dickens, and treats him kindly in her novel. Based on the true facts of Dickens' life and then imagined from there, it is the story of a man whose last book was a flop. His publishers give him a month to write a Christmas book or they're going to call in his debts. What follows is the creation of the best loved Christmas story of all time, imagined by a sensitive author. Some familiarity with A Christmas Carol will make this a more satisfying read, but I doubt there is anyone who doesn't know the basics of that story.
9. The Valancourt Book of Victorian Christmas Ghost Stories – Tara Moore (Editor)
If all of this Christmas sweetness is a bit much for you, then you might prefer this volume of the best Victorian ghost stories, collected from periodicals published in a period when it was common to print spooky stories for the season. If you love A Christmas Carol but that is your only experience of this specific genre of horror, then this is the book for you to check out.
Authors such as Arthur Conan-Doyle and Walter Scott make an appearance in this volume, along with less well-known authors, or those who have just been straight up forgotten by time. Elizabeth Gaskell's The Old Nurse's Story is a particular highlight in a book that will leave a delightful shiver going up and down your spine.
10. Winter Solstice – Rosamunde Pilcher
If you're wanting to settle down with the biggest historical Christmas book that you can find, then Rosamunde Pilcher's Winter Solstice is a 700-page brick – perfect for hibernating until the cold season is over. Pilcher is well known for her rich prose, compelling characters and simple, effective storytelling.
Set in the not too distant past, Winter Solstice tells the story of Elfrida Phipps, a woman who has just retired to a small village in Hampshire. When her friend is widowed and finds himself homeless, the two of them make their escape to a house in Scotland. There, Elfrida and Oscar collect a group of waifs and strays, and Christmas performs its usual magic as the group find peace and solace with one another.
READ NEXT: 10 Best Christmas Mystery Books
Some of the coverage you find on Cultured Vultures contains affiliate links, which provide us with small commissions based on purchases made from visiting our site. We cover gaming news, movie reviews, wrestling and much more.