Jujutsu Kaisen (JJK): Season 1 blew anime fans away with its superb art style, and eccentric plot. Jujutsu Kaisen was a global success, which led to the instant renewal with a follow-up season set to debut in 2023, and a prequel film that already hit theaters in December 2021.
Jujutsu Kaisen is full of over-the-top action, with well-outlined characters that drive its plot to an unbeatable degree. Gege Akutami's acclaimed horror-action anime ended up winning Crunchyroll's 2020 Anime of the Year award, but with Jujutsu Kaisen: Season 2 scheduled to air in 2023, most fans are left yearning for similar anime to binge-watch.
Of course, to compare any anime with Jujutsu Kaisen, it must compete on the same level of creativeness, depth, and the incredible visuals provided by Studio MAPPA. Though no anime could ever possibly replace it, there are tons of anime like Jujutsu Kaisen that come close, and surprisingly, there are others from which Jujutsu Kaisen actually took inspiration.
Anime Like Jujustu Kaisen
1. Naruto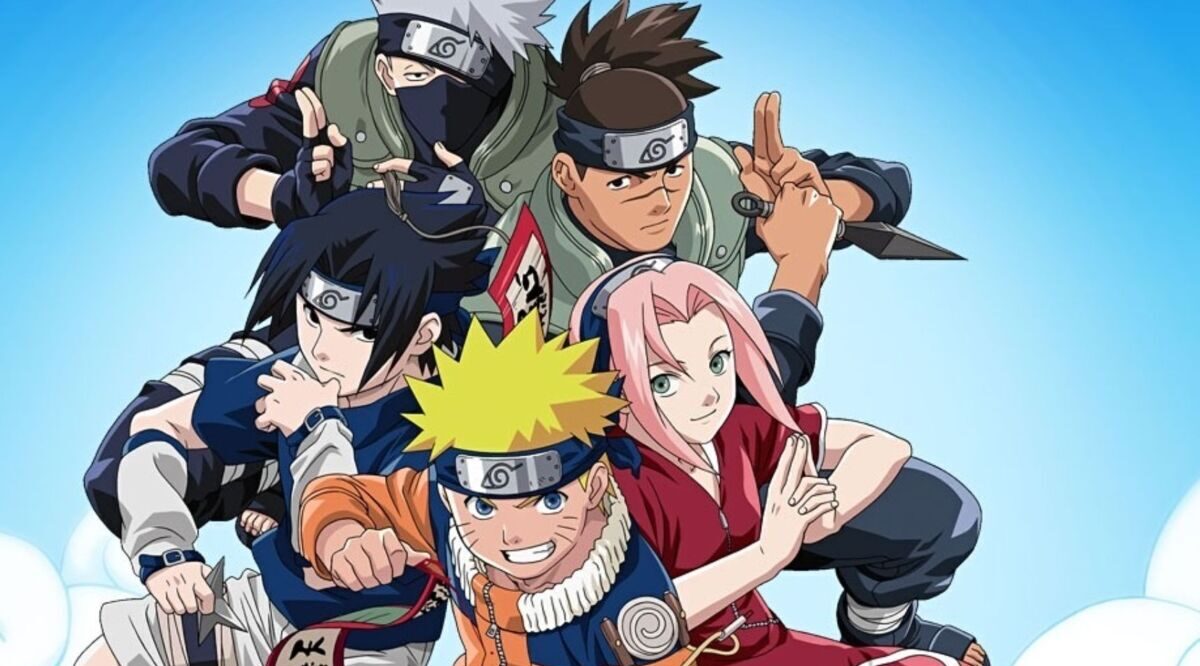 You've probably already heard of Naruto, the long-running shōnen anime created by Masashi Kishimoto. The fantasy martial arts anime has been around since the 1990s and has shown no signs of stopping after releasing multiple sequels and spin-offs.
Much like Jujutsu Kaisen's Itadori, Megumi, and Nobara, Naruto also has a main trio, which matches identically. That's not all, both teams are also guided by two powerful mentors, Gojo (JJK) and Kakashi (Naruto). Gege Akutami credited Masashi's Naruto as a source of ingenuity, especially when it came to depicting the Jujutsu Kaisen characters.
While Itadori is cursed with being Sukuna's vessel, Naruto harbors the demonic Nine-tailed Fox spirit. With so many themes alike from the nonstop battles, to the heart-breaking backstories of Naruto and Megumi, we couldn't recommend watching Naruto enough if you love Jujutsu Kaisen.
2. Psycho-Pass
Psycho-Pass was created as a studio original by a creative team of writers and directors. The first season received shockingly good reviews for its cyberpunk-like dark setting and the anime characters, especially the antagonist Shogo Makashima.
One aspect that resonates highly between Jujutsu Kaisen and Psycho-Pass is their antagonists. Like Sukuna, who wants to bring about an age of curses, Shogo Makashima wants to rid the world of the sinister Sibyl System, but it's his approach to killing all those who stand in his way that aligns with Sukuna's persona.
Though the setting may differ, Psycho-Pass checks all the boxes of a dark-toned story with a lot of plot twists, making it a notable addition to this list of anime like JJK.
3. Akudama Drive
Set in the futuristic cyberpunk city of Kansai, Akudama Drive follows superpowered criminals known as Akudama, who run rampant claiming all and every bounty they can find. Like Jujutsu Kaisen's world of curses, the city of Kansai is bustling with shady characters and deals being made on the down low.
But where you'll see Akudama Drive mostly mirror Jujutsu Kaisen is with the stunning visual work of Studio Pierrot. With lots of adrenaline-packed fight scenes and sad deaths, comes Akudama Drive, an anime that you're sure to love if you like Jujutsu Kaisen.
4. One-Punch Man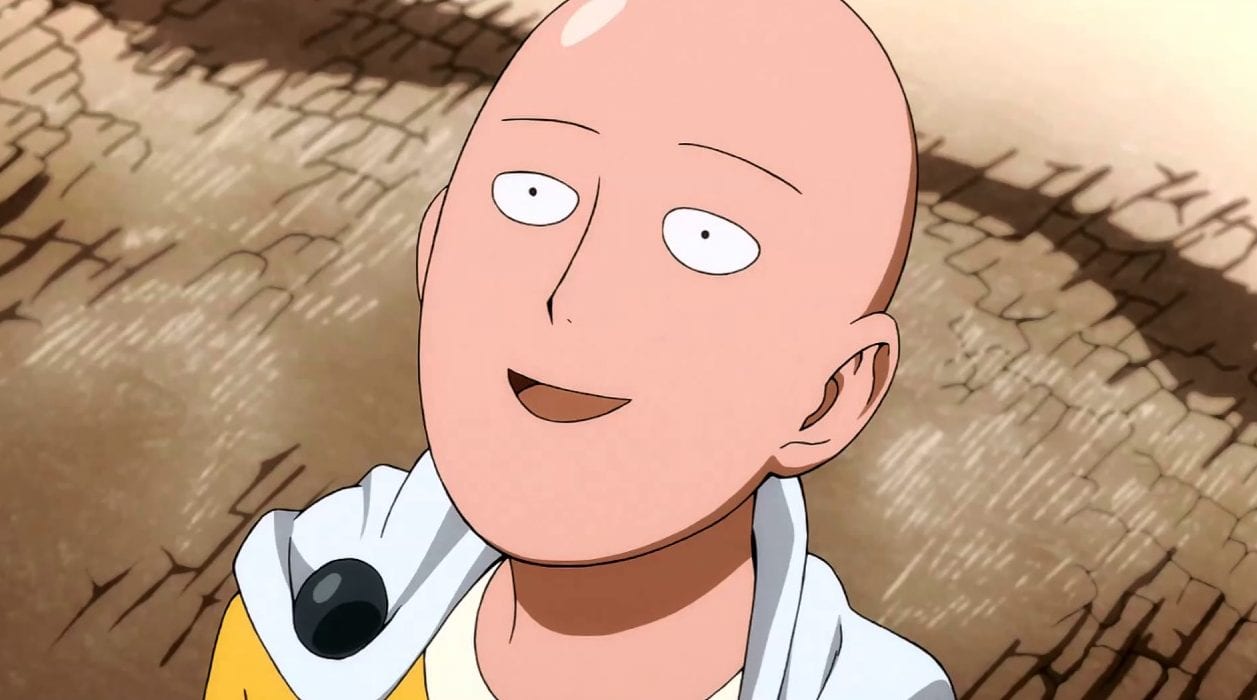 One-Punch Man was originally released back in 2009 as a webcomic created by the enigmatic ONE, who could concoct a great story but lacked in the art department. Later in 2012, a remake of the manga series was made, but this time it was illustrated by Yusuke Murata. Gege Akutami has stated that the art of One-Punch Man was a major inspiration for the creation of Jujutsu Kaisen.
Like the vibrant cast of characters you see in Jujutsu Kaisen, One-Punch Man has no shortage. Its protagonist Saitama is basically the Gojo of his universe, but even stronger. Jujutsu Kaisen's story initially seems to be straightforward, but it's later revealed to be scarred by a deeply thought-out plot, and the same is the case with One-Punch Man.
If you've enjoyed the flashy fights in Jujutsu Kaisen, and the different powers of curses, you'll love the world of One-Punch Man as every hero tends to have something big up his sleeve.
5. Attack on Titan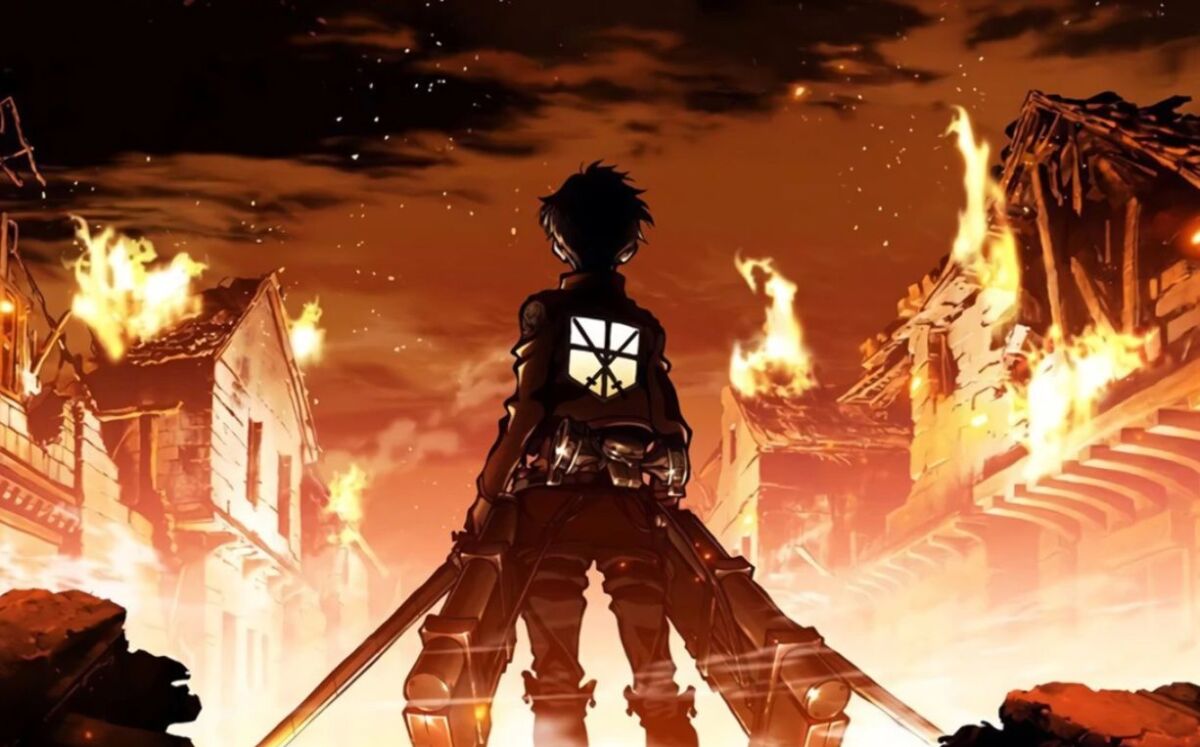 Any anime list would be incomplete without mentioning Attack on Titan (AoT). Due to how it blends aspects of different genres, the action-loaded bittersweet anime created by Hajime Isayama always ends up being recommended.
Probably the biggest resemblance between Jujutsu Kaisen and AoT would be the way their authors treat the characters. Both Akutami and Isayama love to kill off their best characters at the worst possible times.
Just like Yuji Itadori, Eren Yeager gets bestowed with unwanted powers. The goals of bringing peace certainly align between these two, but Eren's approach is more like that of an antihero. So if you're curious to know how a cold-hearted Yuji would influence the story, definitely look into Attack on Titan.
6. Fullmetal Alchemist: Brotherhood
Next up on this list is Fullmetal Alchemist: Brotherhood (FMAB), widely proclaimed as one of the best anime of all time. When Edward and Alphonse Elric are left with decrepit bodies after a spell they used to bring back their deceased mother goes wrong, they embark on a journey to find the fabled Philosopher's Stone which is said to grant all desires.
Like Jujutsu Kaisen, FMAB doesn't focus only on the protagonist. Every character serves a purpose, let it be the brutally choreographed action or a grudge that lasts for centuries. Not only are the protagonists Yuji and Edward relatable, but the people who support them along the way are too.
With so much to show in its 64-episode long season, Fullmetal Alchemist: Brotherhood cements itself as a strong recommendation for fans looking for more anime like Jujutsu Kaisen.
7. Bungou Stray Dogs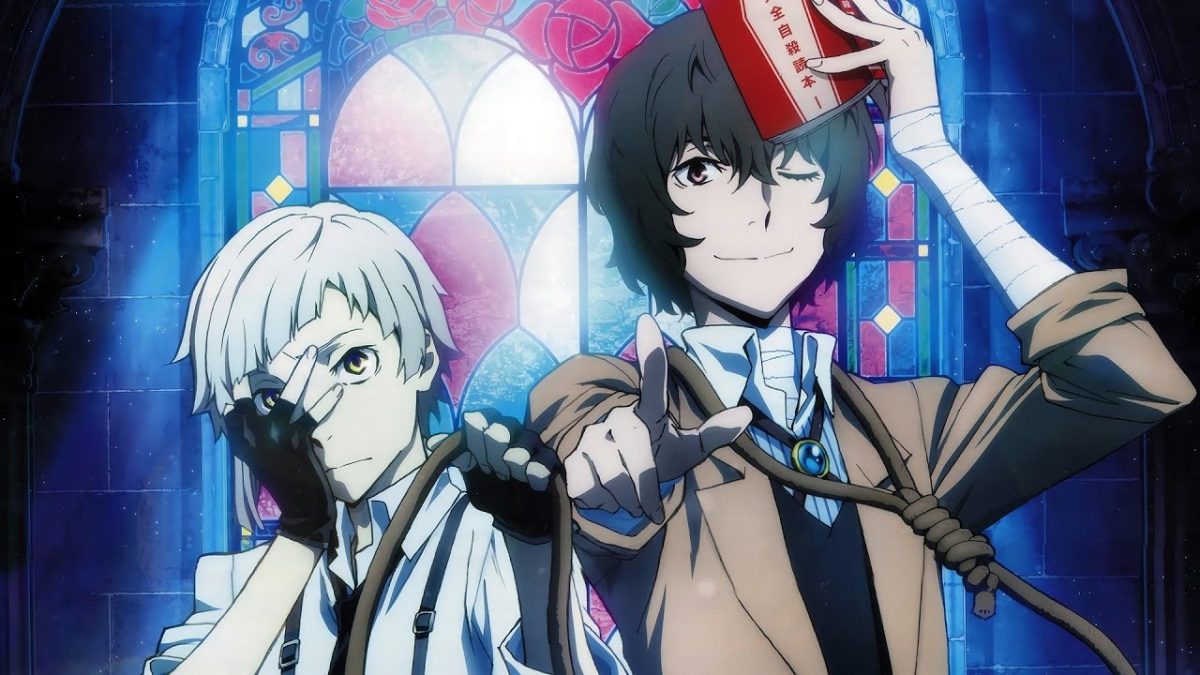 Bungou Stray Dogs (BSD) is a fantasy seinen anime written by Kafka Asagiri. In a world where most people are gifted with a unique ability, the "Armed Detective Agency" is a group of private investigators that remains ever vigilant to keep the peace.
Dazai is BSD's main attraction, he's witty, wise, and unbeatable — sounds very familiar to a particular world's strongest sorcerer we all love and know. And what's even more surprising is that Dazai is also voiced by the same actor as Gojo Saturo, an intriguing coincidence.
All events that you'll see unravel before you will already have a backstory and aftermath set up, which is a crazy amount of depth put into the plot, similar to Jujutsu Kaisen. Be sure to bookmark BSD for when you want to explore a world of endless feats.
8. Mushoku Tensei: Jobless Reincarnation
Mushoku Tensei is an isekai where the protagonist gets transported into another world after dying. You'd be wondering how an isekai could compare to Jujutsu Kaisen. Well, that's because Mushoku Tensei isn't just another generic entry into the overly crowded genre. Unlike most isekai anime, Mushoku Tensei has a direction and is not just blatantly out there.
As you progress through the episodes, Mushoku Tensei starts revealing the reasoning behind why it is what it is, and similarly to Jujutsu Kaisen, it does pay attention to its supporting characters.
The insane amount of world development that happens in Mushoku Tensei is remarkable, and with so many incredible contests to boast about, it claims itself a spot as a recommendation to Jujutsu Kaisen fans.
9. Mob Psycho 100
Shigeo "Mob" Kageyama is a high schooler who'd rather live a simple life than be a psychic, but as his powers keep on continuing to grow, Mob's destiny starts to reveal itself. Mob Psycho 100 is surprisingly also created by ONE, the author of One-Punch Man, and as such, it has a lot of colorful characters.
Mob Psycho 100 tilts towards the brighter side of life with its light-hearted comedy and themes, but when it comes to action, the anime doesn't compromise, very much like Jujutsu Kaisen. Due to its eccentric art style by Studio Bones and already impressive story devised by ONE, Mob Psycho 100 wholly caters to the need of anime lovers looking for something similar to the dramatic Jujutsu Kaisen.
10. Chainsaw Man
Written and illustrated by Tatsuki Fujimoto, Chainsaw Man takes the cake when looking for an anime comparable to Jujutsu Kaisen. So much so, in fact, that Fujimoto himself said Chainsaw Man was a bit of a copycat of Jujutsu Kaisen.
Chainsaw Man's plot is amazingly well paced, with every minor detail tying in flawlessly with the constantly dynamic story. Characters like Denji, Chainsaw Man's Itadori, and Makima, Chainsaw Man's Gojo, sizzle things up to perfection with their dark humor and unbelievably overpowered existence.
From this list, Chainsaw Man would be our top pick for anime like JJK that you should watch.
READ NEXT: 10 Anime Like Hunter X Hunter You Should Watch
Some of the coverage you find on Cultured Vultures contains affiliate links, which provide us with small commissions based on purchases made from visiting our site. We cover gaming news, movie reviews, wrestling and much more.