Ever wanted to be a real-life Ghostbuster? That's what Shigeo Kageyama becomes when he discovers his special powers in Mob Psycho 100. Going by the nickname of Mob, Shigeo discovers his psychic powers and his ability to be more than just a background character as a result.
However, before he knows what's what, he's been roped in by phony spiritualist and con artist Reigen Arataka. Though Mob thinks he can learn from him, Reigen is only using him to scam people out of even more money. Fortunately, the two begin to form a real-life bond that supersedes the morally dubious way that they met.
If this all sounds like nonsense to you, though, fear not. We're not out to trick you like that, and our Mob Psycho 100 beginner's guide will give you the real deal on what this franchise is all about and where to begin with it.
MORE MOB: Mob Psycho 100: Season 3: Release Date, Story & Everything You Should Know
Mob Psycho 100 FAQ
Who Created Mob Psycho 100?
Mob Psycho 100 was created by the mysterious ONE, who also created One-Punch Man.
No one knows who ONE really is, what their age is, where they're from, or even their gender. As such, ONE remains a total enigma to the world for the most part, known only through their online name and the work they've created.
The series is produced by elite anime studio Bones, the production arm behind massive hit series like My Hero Academia and Soul Eater.
What's Mob Psycho 100 About?
As we alluded to above, Mob Psycho 100 follows an aimless young high schooler named Mob as he comes to grips with his amazing psychic powers and tries to decide what to do with them. Along the way, he gets roped into joining a phony spiritual agency run by Reigen Arataka, meets rival psychics, and forms an unlikely friendship with an evil spirit.
As Mob and Reigen bumble their way through one assignment after another, they find themselves drawn into a spiritual realm that they're only beginning to understand and Mob gradually starts to realize his destiny might be greater than he ever imagined.
Who Are the Main Characters in Mob Psycho 100?
Shigeo Kageyama, AKA Mob, is of course the main character of Mob Psycho 100. He's somewhat aimless and insecure until he discovers his abilities. Once he has them, though, he begins to unlock a secret part of himself that even he doesn't fully understand.
Next up is Reigen Arataka. Reigen is basically a total scumbag who dupes people into thinking he's got spiritual powers of his own. What Reigen is actually good at is deductive reasoning and figuring out the non-paranormal reasons behind what some people think are hauntings. Of course, he never tells them what was really causing their problems, because then he couldn't charge as much.
Other key characters include Mob's jealous yet supportive brother, Ritsu Kageyama, his rival, Teruki Hanazawa, and Ekubo, a.k.a. Dimple, an evil spirit who finds himself tied to Mob after the young boy defeats him early on in the series.
Where to Watch Mob Psycho 100
The most accessible places to find and watch Mob Psycho 100 are just the ones you'd expect: Funimation and Crunchyroll. Both anime services offer the first two seasons of the show on their respective platforms, however only Crunchyroll will be receiving the upcoming third season of the anime. This is because Crunchyroll purchased Funimation and will now become the sole platform for the majority of new anime in western regions.
Mob Psycho 100 can also be found on HBO Max in certain regions.
Conversely, if you'd like to check out a live-action version of the story, Netflix commissioned an adaptation back in 2018. If you opt for this option, though, be aware that the show has not been updated or renewed since its one and only season, and also isn't very highly rated.
Lastly, if you would like a physical version of Mob Psycho 100, you can purchase it through platforms like Amazon or Best Buy.
You can also buy the show episode by episode on services like Apple TV and Amazon Prime Video.
Where to Read the Mob Psycho 100 Manga
Like One-Punch Man, Mob Psycho 100 began as a webcomic. Unfortunately, unlike that other series from ONE, you can't read this one in English. If you'd like to have a look at some of the art though, you can do so here.
As for the manga, you can read every single issue in the finished series on MangaDex or here. Also, you can order the manga in various collections from Amazon or Indigo.
Furthermore, there's also the spin-off series, Reigen. The sequel series follows Reigen Arataka after the events of Mob Psycho 100 as he takes on a new protege, Tome Kurata, an occult-obsessed young girl who also happens to be an older Mob's roommate.
Anime You Should Try After Mob Psycho 100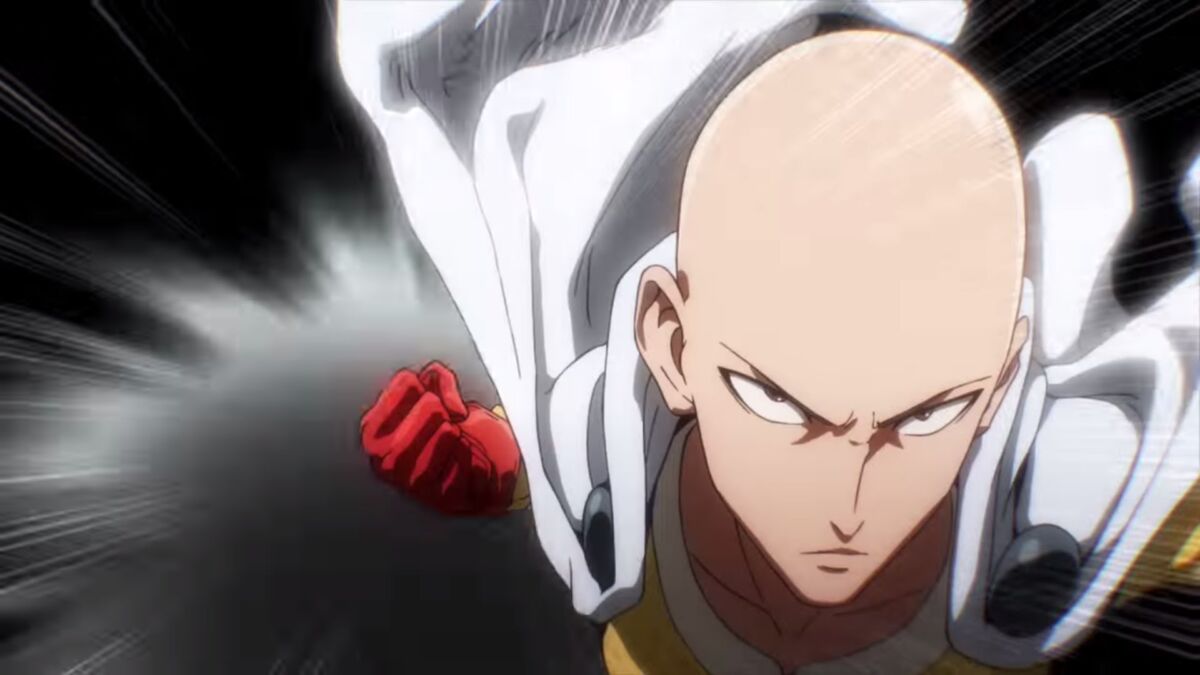 An easy anime to recommend after watching Mob Psycho 100 is One-Punch Man. Created by the same mind behind this anime, One-Punch Man has the same signature humor and goofy yet engaging world development that you likely came to enjoy here. It also has the same hilarious storytelling trope of a total nobody randomly stumbling upon their power and immediately being the absolute best in the world. As a bonus, even the art style is very similar.
Of course, if you'd like a more serious take on this kind of story that is also set in Japan, you can check out the legendary anime film Akira or the manga of the same name that inspired it. Plenty of psychic hijinks there, just with more ghost kids and body horror.
Finally, if you want more of the crazy animated action from Bones, check out the smash hit anime series, My Hero Academia. The show has a similar balance between comedy and action, and also occasionally places its heroes in increasingly large-scale situations. Like Mob Psycho 100, the series is also produced by Bones.
READ NEXT: 15 Best My Hero Academia Episodes You Need To Watch
Some of the coverage you find on Cultured Vultures contains affiliate links, which provide us with small commissions based on purchases made from visiting our site. We cover gaming news, movie reviews, wrestling and much more.