Few anime have broken into the mainstream as quickly and successfully as My Hero Academia. The story of an alternate Earth where 80% of humans miraculously develop "quirks" or superpowers, the anime imagines a world filled with superheroes and arch-villains.
As the debate about how a society like this should function rages on in the background, quirkless young Izuku Midoriya finally gets the chance to be a hero after a fateful encounter with the greatest hero in the world: All Might. However, readying his body to take on All Might's power is going to be a lifelong journey.
Are you looking to dig into the wacky world of My Hero Academia? Then look no further. Based on the manga of the same name, there are a lot of characters and elements to familiarize yourself with in this show but fear not: we've got a handy beginner's guide to help you out with that.
MORE MHA: My Hero Academia: Season 6 – Release Date, Story & What You Should Know | 10 Anime Like My Hero Academia | Best My Hero Academia Episodes | My Hero Academia Movies Recommended Watch Order & Timelines | Are The My Hero Academia Movies Canon? | Where To Watch My Hero Academia: World Heroes' Mission Online
My Hero Academia Beginner's Guide
What's My Hero Academia About?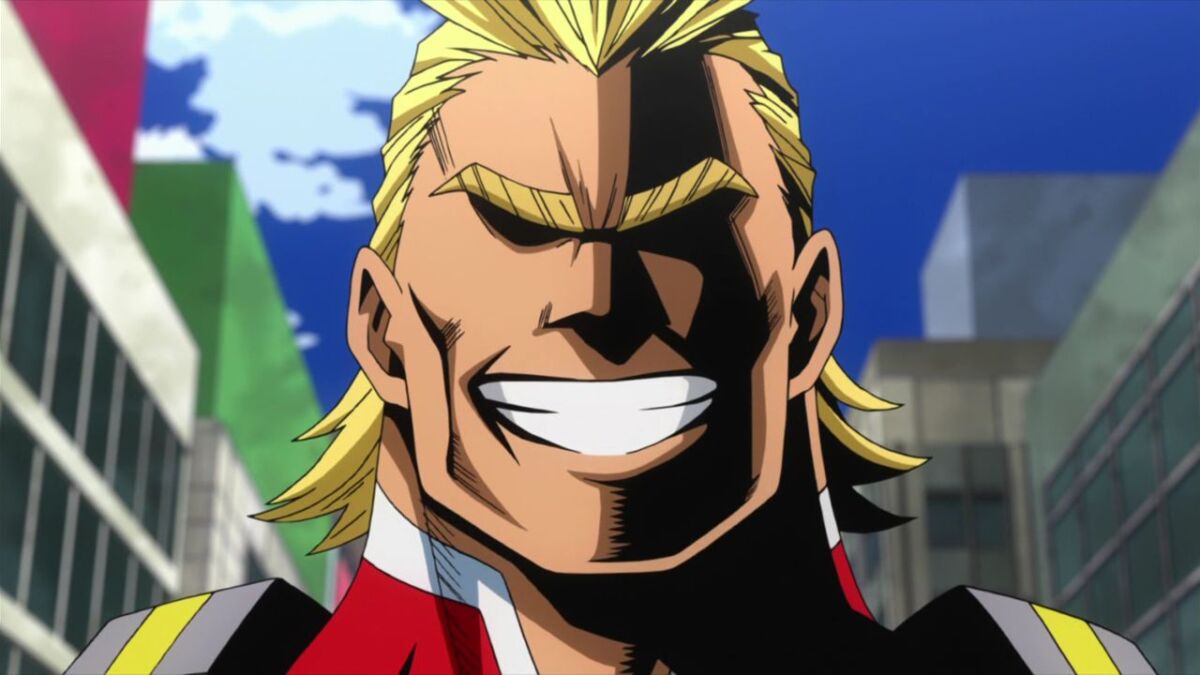 My Hero Academia primarily follows Izuku Midoriya's introduction to the world of superheroes firsthand. As he goes to a high school for heroes in training, he meets 19 other students who, along with himself, form Class 1-A. In essence, they're some of the best and brightest from the next generation of heroes.
The heroes of Class 1-A must learn to put aside their differences and work together if they're going to succeed. This forces even characters who dislike one another to find a way to grow together or risk failing the course and giving up on their dreams of becoming professional heroes.
Meanwhile, a league of villains who are discontented with how society is leveraged toward the heroes begins to rise up and threaten the already unstable order of things.
Led by two mysterious new foes, the villains attack the high school, setting off a chain of events that begins to send ripples throughout the rest of the series.
Who Created My Hero Academia?
My Hero Academia was created by Kohei Horikoshi.
When his new series, Barrage, was canceled after just two issues, Horikioshi returned to an idea he had explored in a one-shot earlier in his career. The one-shot was titled My Hero and became the inspiration for the new manga.
Horikoshi was also influenced by American properties like X-Men and Star Wars and other Japanese stories like Dragon Ball and Ultraman.
Who Are the Main Characters?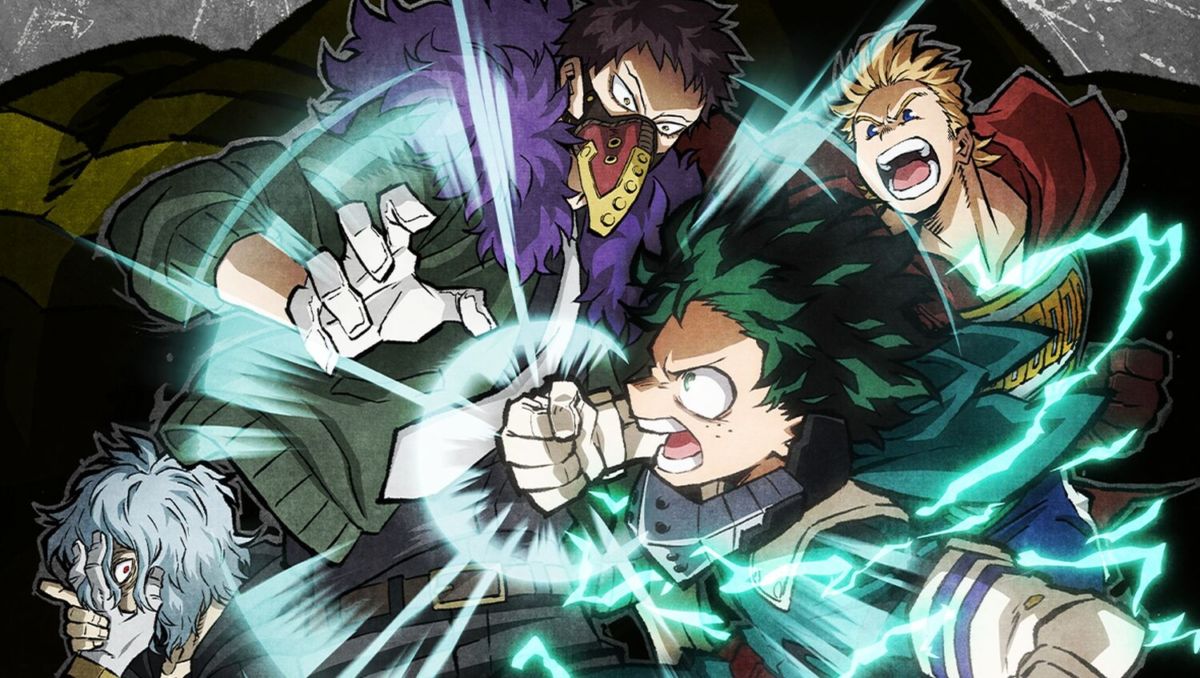 Okay, here's where things can get a bit tough. There are sometimes as many as 40-60 characters to remember and keep track of in My Hero Academia, and new ones are constantly being introduced as the series goes on. We've already mentioned the kind, selfless young Izuku Midoriya and his cheerfully heroic mentor, All Might.
Next up is Shoto Todoroki. The most overpowered student of Class 1-A, Shoto comes from a storied family of heroes and feels a lot of pressure to succeed. He's stoic and self-reliant despite the heavy burden he carries.
Another essential character is Katsuki Bakugo, the hot-headed rival and former childhood friend of Midoriya. He's egotistical and wants to be number one no matter what it takes.
Ochaku Ururaka is a gentle, bubbly young girl who takes an interest in Midoriya and becomes his love interest for most of the series.
At the same time, Tenya Iida is a rule-following stickler who only wants what's best for his classmates.
As for the instructors, All Might and Shota Aizawa are the important ones. Aizawa is the moody, often tired teacher of Class 1-A, and it's his job to keep them safe and help them succeed as they train to master their dangerous abilities.
Lastly, there is the main villain, Tomura Shigaraki. He can maim or kill someone with just a single touch and wants nothing more than to bring the foundations that hold up this society crumbling down around him. Often guided by All Might's worst enemy, Shigaraki is the dark mirror version of Izuku Midoriya.
Where to Watch My Hero Academia
Your best bet for watching My Hero Academia is Crunchyroll. Though all five seasons are on Funimation as well, any new episodes will be going exclusively to Crunchyroll in most countries.
Of course, you can also order physical copies of the seasons from places like Amazon, Viz Media, and Indigo. Conversely, you can buy episodes for less than a dollar on AppleTV+.
What About the My Hero Academia Movies?
There are three movies set in the My Hero Academia universe, and while they're mostly superfluous to the show's central plot, they are entertaining and packed with action.
The first one, Two Heroes, can be watched on Netflix, while that one and Heroes Rising can also be watched on Crunchyroll. Finally, the most recent film, World Heroes' Mission, is currently only on Funimation, and this is because Funimation acquired the rights to the movie before being purchased by Crunchyroll.
Where Can You Read the My Hero Academia Manga?
You can read the My Hero Academia manga in a ton of different places online for free, though they're often peppered with ads. Viz is your best bet for a good experience as it's totally official, but you'll have to subscribe or buy the issues to read them all.
If you want to try a few out for free from a legitimate source, you can read the first three issues for free here. Also there are manga sets that can be purchased through places like Indigo and Amazon.
What Should I Try After My Hero Academia?
The closest one-to-one for My Hero Academia is definitely One-Punch Man. Taking place in a world filled with tons of heroes and villains while dealing with many of the same issues that a society like that would be troubled by, One-Punch Man is like MHA if it was skewed far more toward humor than it already is.
If you're looking for something that's also centered around special kids learning in a surreal school setting, Little Witch Academia or Assassination Classroom are probably your best bet as they deliver the same basic framework of MHA but with a different idea as the focal point.
READ NEXT: 10 Best Free Comics You Should Be Reading
Some of the coverage you find on Cultured Vultures contains affiliate links, which provide us with small commissions based on purchases made from visiting our site. We cover gaming news, movie reviews, wrestling and much more.