We've all heard about the "big three shōnen," specifically One Piece, Bleach, and Naruto. But now, one of those torches has been passed on to Jujutsu Kaisen (JJK), an anime set in a fictitious Japan where sinister spirits called Curses run rampant, and are imperceivable to the public.
To counteract these evil manifestations of human emotions, the order of Jujutsu Sorcerers is established. Yuji Itadori, our protagonist, gets dragged into a game of life and death when he mistakenly becomes the vessel of Ryomen Sukuna— The King of Curses.
Well, that's just the surface of the matter. With time the story which unfolds in Jujutsu Kaisen gets tougher to keep up with. The anime is rich with innumerable characters and plot twists. So to get you caught up with everything, here's a beginner's guide for the franchise.
Who Created Jujutsu Kaisen?
Jujutsu Kaisen is written by Gege Akutami, who also serves as the manga's illustrator. Interestingly, Gege Akutami is the pen name of the author, as their gender and real name remain unknown.
If you're wondering where you've heard that name before, it's because Akutami is also the author of the action mystery one-shot Kamishiro Sousa. There might not be much available about Akutami's personal life, but you can catch them posting regularly on Twitter.
One thing Jujutsu Kaisen has received exceptional praise for is its dazzling visuals. It won't come as a surprise that MAPPA is responsible for the animation. It's the same studio behind classics like Attack on Titan, Dorohedoro, and the upcoming Chainsaw Man anime.
What's Jujutsu Kaisen About?
Jujutsu Kaisen follows Yuji Itadori, a typical high schooler whose life changes forever when Fushiguro Megumi, a grade 2 sorcerer, arrives at his school while tracking a cursed object.
Cursed objects draw evil spirits towards them, so it's best to have them retrieved. The object in question turned out to be The King of Curses' finger. Yuji happened to devour the finger in a fit of desperation against his battle with a cursed spirit, which led to Sukuna reincarnating with Yuji as his vessel.
Gojo Satoro, the world's strongest sorcerer, arrives in the nick of time to control the situation. Though Yuji is able to suppress Sukuna, all eyes from the Jujutsu world turn towards him. With him harboring the ultimate evil, his life's purpose is changed forever.
Who Are the Main Characters in Jujutsu Kaisen?
As you know, Yuji Itadori is Jujutsu Kaisen's protagonist. He also has Sukuna's spirit inside him, which manifests throughout the anime. Having a lean build, he appears to be ordinary at times, but his physical prowess surpasses that of the greatest athletes. Confused at first with the hand fate has dealt him, he eventually decides to make protecting the world from curses his objective.
Next up is Gojo Satoro. The protagonist may be Yuji, but Gojo's the one who stole the show. He's tall, has white hair, and is shown to be unbeatable in the anime. Most spirits cower at his mention, while others who underestimate him end up dying. Gojo is by far the main attraction Jujutsu Kaisen has to offer.
Other major supporting characters include Megumi Fushiguro and Nobara Kugisaki. While Megumi is seen to be a laid-back person, Nobara takes the head-on approach. Both join Yuji as Jujutsu Kaisen's main trio, and Gojo serves as their mentor of sorts.
Where to Watch Jujutsu Kaisen
You'll find Jujutsu Kaisen where every other anime is found these days — Crunchyroll. Ever since Funimation was absorbed by Crunchyroll, the anime streaming homeland has shifted. The home release is licensed by Viz Media, so you can find the Blu-ray on Amazon.
Recently, a prequel film titled Jujutsu Kaisen 0 was released in Japan and is set to debut on Crunchyroll in September. Currently, only the first cour of Jujutsu Kaisen is available for purchase outside Japan, while the second part will follow shortly. So we'll recommend getting a Crunchyroll subscription as it seems to be the best bet right now.
Also, the highly anticipated sequel season is scheduled to air on Crunchyroll in 2023, but that'll depend on how quickly MAPPA ties up Chainsaw Man.
Where to Read the Jujutsu Kaisen Manga
Intriguingly, Jujutsu Kaisen originally began as a loose sequel to Akutami's 2017 manga, Tokyo Metropolitan Curse Technical School. It was later retitled Jujutsu Kaisen 0, the prequel which has now been released as a movie.
The manga currently comprises 193 chapters. The first 176 have been compiled and released as 20 volumes with more to follow soon. You can read some of the chapters on the official Manga Plus website by Shueisha, or alternatively read all of them over at Mangadex.
If you're looking to purchase the physical volumes, then you'll find them at Amazon or Indigo.
Anime You Should Try After Jujutsu Kaisen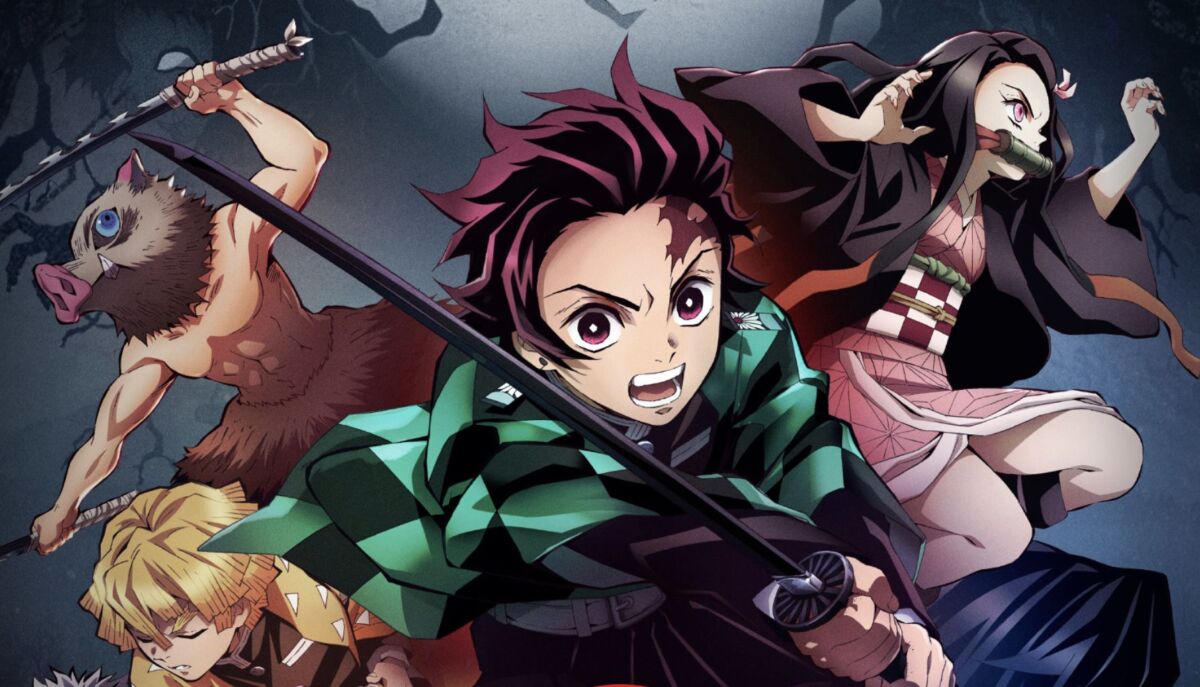 Jujutsu Kaisen is undoubtedly one of those anime that leaves you longing for more. The thrilling story, vibrant characters, and stunning visuals want to keep you going. A similar anime to recommend to watchers is Dorohedoro. It's animated by MAPPA as well, so the animation is top-notch. The story has some kicks to it and is backed up by solid characters.
Another must-watch anime is Demon Slayer. It's animated by Ufotable and is responsible for raising the bar of anime visuals, with the perfect blend of fast-paced action and world-building. Demon Slayer's eccentric approach to a gruesome world matches remarkably with Jujutsu Kaisen's brutal tale.
Last but not least, we'd say give Naruto a try. In many ways, the characters are very much like Jujutsu Kaisen, especially when it comes to aesthetics. Both have expansive folklore, with a plot that runs deeper than what it's initially presented as.
READ NEXT: Mob Psycho 100 Beginner's Guide: Everything You Need To Know
Some of the coverage you find on Cultured Vultures contains affiliate links, which provide us with small commissions based on purchases made from visiting our site. We cover gaming news, movie reviews, wrestling and much more.