Mortal Kombat 12 has been the subject of rumor and innuendo for the past few months now, with NetherRealm either ready to unveil what they've been working on or just simply content to tease the masses who are waiting with bated breath for some kind of news. Whether MK12's reveal is right around the corner or not, that certainly won't stop us from speculating as to who could show up on the roster.
Throughout Mortal Kombat's decades of history, there have been dozens of playable characters, some of which have gone on to become pop culture mainstays and recognisable figures outside of the world of video games. Meanwhile, others have simply fallen by the wayside, or more accurately, into a pit of spikes or acid. With that in mind, we've decided to focus on some of the characters who might be less likely to make an appearance, but absolutely should. These are the 10 characters we'd love to see turn up in Mortal Kombat 12.
1. Kenshi
Perhaps the most popular addition of the PS2-era of Mortal Kombat, Kenshi has become a fan favorite character, because let's be honest, who doesn't love the idea of a blind swordsman? The fact he has telekinetic powers and can mess kombatants up with his mind adds to his cool factor, sure, but it's that whole "looking cool with a sword while being blindfolded" that makes him such an iconic and memorable character.
First introduced in Mortal Kombat: Deadly Alliance, Kenshi has popped up in a few games since his debut, with his most recent outing being as part of the main roster of Mortal Kombat X. He wasn't seen but was referenced during Mortal Kombat 11, and has even received his own animated movie, so he's definitely one of the most popular characters NetherRealm has, and more than deserves a spot on the MK 12 roster.
2. Cyrax/Sektor/Smoke
Mortal Kombat's cyborg ninja trio, the Lin Kuei lads of Cyrax, Sektor and Smoke haven't really been given their time to shine in the more recent Mortal Kombat games. All three formed part of the base roster in the 2011 Mortal Kombat reboot, but weren't featured at all in the two games since. Cyrax and Sektor might have been NPCs in the MK 11 story mode, but aside from that, the Lin Kuei has been holding L's for the longest time.
The closest we've seen to these characters becoming playable in the past two games has been the DLC character of Triborg in Mortal Kombat X, which leveraged the variation system to have movesets focused on each of the three characters. In terms of roster efficiency, Triborg was pretty clever, but it would just be nice to see one, two or even all three of these underrated ninjas receive their time in the sun in Mortal Kombat 12.
3. Havik
Most know that the Mortal Kombat mythology focuses on three main realms, those being Earthrealm, Outworld and the Netherrealm, but there's a few other realms in its lore that could be expanded on in MK12. We're not talking about Orderrealm though, considering how its filled with a bunch of stuck-up narcs. Instead, let's talk about Havik and the much cooler Chaosrealm, which could and should be explored more in Mortal Kombat 12.
A "Cleric of Chaos", Havik is perhaps the most anarchistic character in Mortal Kombat's lore, giving his entire life in service of sowing discord across the realms. A man with no real allegiances except to chaos itself, Havik could find a great home within Mortal Kombat 12, even if it's because his gross fighting style would be even more shocking on current-gen hardware.
He snaps his neck to gain health, for Christ's sake. That's going to look brutal.
4. Nitara
At first glance, this might seem like a pick to appease the hornier sides of Mortal Kombat's fandom, and while we're not here to shame you for that, we will say that Nitara's appeal goes beyond just the laughable amount of armor she wears into battle. A vampire looking to free her people from the clutches of Outworld, Nitara's only playable appearances have been in Mortal Kombat: Deadly Alliance and Armageddon, which doesn't really count considering everyone was playable in Armageddon.
While she might seem a bit obscure to some Mortal Kombat fans, she did make an appearance in the recent Mortal Kombat movie, getting bodied in about five minutes in brutal fashion by Kung Lao. Surely Mortal Kombat 12 would be a good chance to see her get her win back, and maybe even pay off Raiden's ending to Deadly Alliance, which teased a vampiric uprising in the future. Where's the follow-up on that, eh Boony Boy?
5. Ashrah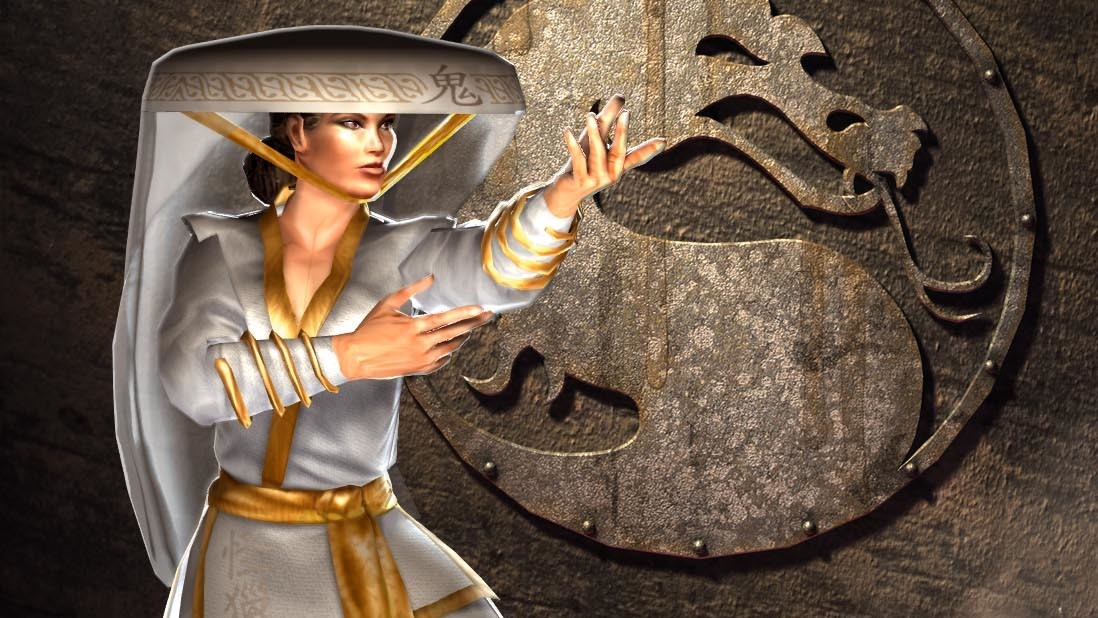 Speaking of missed narrative opportunities, Ashrah's character and backstory are filled with the potential to be explored further in a future Mortal Kombat game. A Netherrealm demon, Ashrah discovers a magical sword named Kriss that allows her to cleanse her own soul if she murders demons. With Kriss in hand, Ashrah turns against her own kind in order to try and ascend out of the depths of hell.
That's an intriguing enough premise in itself, but Mortal Kombat Armageddon introduced a brilliant twist that didn't receive any pay off. In Armageddon, Ashrah is suddenly tasked with killing vampires, bringing her into conflict with Nitara, but Nitara's in-game bio reveals that Kriss actually deceives the wielder into thinking it purifies them. There's a lot of potential to explore here if NetherRealm wishes to revisit the Ashrah character, which is why we'd love to see her in MK 12.
6. Motaro
Perhaps one of the most memorable aspects of Mortal Kombat has always been the sub-bosses, particularly when it comes to that original trilogy. Nowadays, NetherRealm likes to focus more on the final boss fights instead, with Corrupted Shinnok and Kronika both being brick walls in their own right, but back in the day, Goro and Kintaro would certainly give you a run for your money. However, we'd like to think that it's MK3's Motaro who deserves a second chance.
Granted, it might be a bit difficult to make a centaur character fit naturally into a fighting game world with bipedal characters, but any attempt to add Motaro in his original form would certainly be better than Armageddon's effort, which just amounted to "oops, you're cursed, say bye to your back legs". Then again, if NetherRealm can't find a place for Motaro in the roster of Mortal Kombat 12, there's always the possibility of a guest character appearance in Them's Fightin' Herds.
7. Kira
Whether it's the Black Dragon or the Red Dragon, there's no denying that both clans have been quite the sausage fest over the years, so it'd be nice to see someone like Kira take the starring role in leading the Black Dragon clan in Mortal Kombat 12. If nothing else, she'd be a damn sight more interesting than that Johnny Lawrence knock-off Kobra. Then again, maybe NetherRealm will go with Kobra just because of the success of Cobra Kai.
A former weapons dealer who joined Kabal's reformed Black Dragon clan in Mortal Kombat: Deception, Kira is known to be a cold and calculating character, ruthless to a fault and doing it all in the name of anarchy. No wonder Kira and Havik get along famously. While her last playable video game appearance was in Mortal Kombat: Armageddon, she appeared as a stage background character in MK (2011), and even had a prominent role in the 2022 animated film Mortal Kombat Legends: Snow Blind. A space on the Mortal Kombat 12 roster isn't outside the realm of possibility for Kira.
8. Ferra/Torr
Mortal Kombat's own Master-Blaster, Ferra/Torr was just one of several brilliant new character additions made in Mortal Kombat X, which also introduced future fan favorites like Cassie Cage, Kotal Kahn and D'Vorah, all of which made an appearance in the follow-up, Mortal Kombat 11. Ferra/Torr was left on the sidelines though, which is a shame because the tandem terrors deserve to be featured in a future Mortal Kombat release.
One of the more unique species of Outworld's genetic melting pot, Ferra/Torr belong to a symbiotic species which sees the younger Ferra ride their elder, Torr. Eventually, Ferra will grow big enough to be ridden, while Torr passes away if separated from Ferra. It's a unique relationship that leads to some intriguing gameplay concepts and moves, both of which could be fleshed out further in MK 12.
9. Geras
Mortal Kombat 11 was less about who's new to the roster, and more about celebrating the previous decades of the franchise, hence the weird time travel shenanigans and multiple versions of beloved characters. Despite this time-hopping premise though, NetherRealm still managed to create a fantastic, unique and downright brilliant character in the form of the immortal Geras.
A being literally powered by the sands of time, Geras was treated like a nigh-on unstoppable juggernaut in Mortal Kombat 11's story, until he, you know, got stopped. A bunch. Despite that though, time marches on, so surely Geras must march on too. If nothing else, it'd just be great to see him come back so he can use that move to make the timer count down faster, because that was absolutely top-tier trolling.
10. Ermac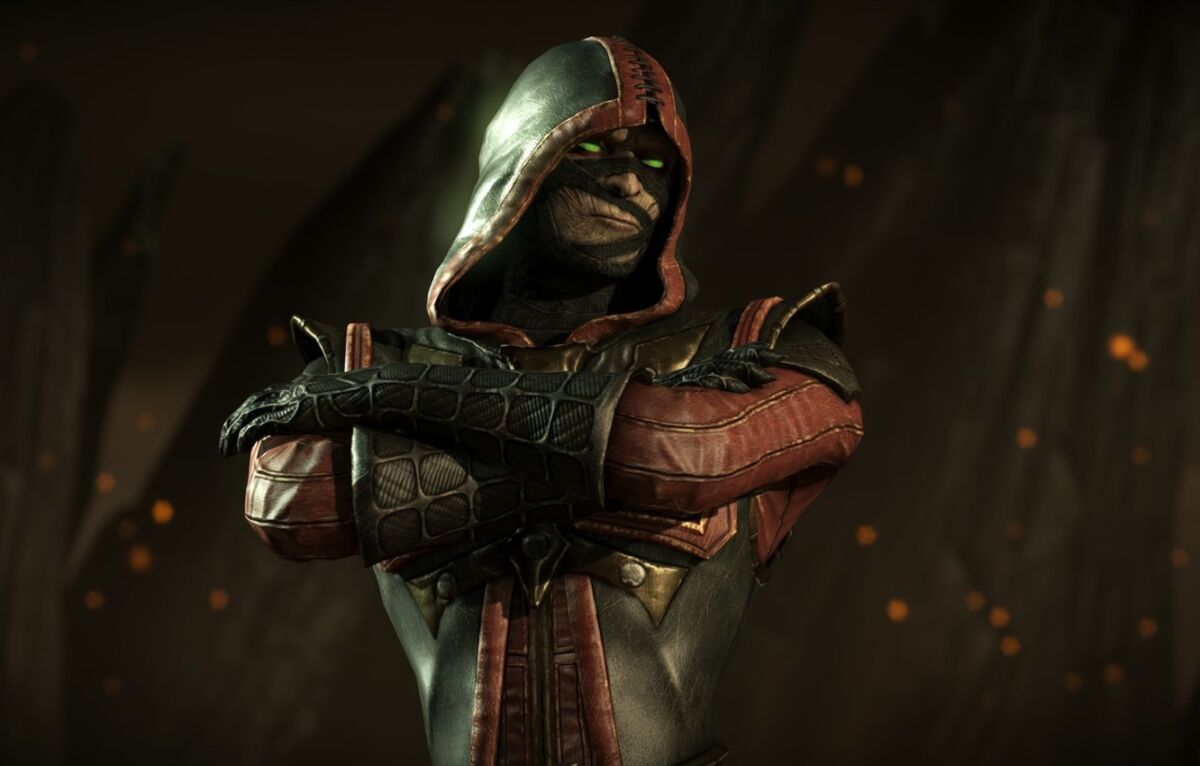 Less of a character and more of a body covered in bandages and filled with the souls of countless fallen warriors, facing Ermac was one of the scariest parts of playing either Mortal Kombat (2011) or Mortal Kombat X. This telekinetic tyrant had a chokehold on those games, with his mind powers and other tools becoming forces to be reckoned with in the right hands, but his legacy in Mortal Kombat stretches back even further than that.
Ermac actually comes from the Mortal Kombat dev team turning fan speculation into reality, with the diagnostics menu in the original game displaying error macros as "ERMACS". Fans wrongly deduced that ERMACS actually referred to a secret character, but the demand for it to be real was so strong that the developers added him as a character in Ultimate Mortal Kombat 3. Adding Ermac would keep the spirit of that sillier era of Mortal Kombat alive, something that shouldn't be forgotten with the leaps and bounds the series has made.
READ NEXT: Mortal Kombat 12: 10 Crossover Characters We Want To See
Some of the coverage you find on Cultured Vultures contains affiliate links, which provide us with small commissions based on purchases made from visiting our site. We cover gaming news, movie reviews, wrestling and much more.