FIFA doesn't and never will be able to hold a candle to the old player creators found in PES games of yore. You can't randomly place a dog head on Robinho, for one, and, for two, the wackiest you can get is some odd hair and maybe a bent nose.
That didn't stop me from jumping into FIFA 20's player creator and seeing what kind of nightmares I could unleash, however. My 99-rated striker by the name of Dixie Normous (yes, I am nine years old, but it's also a reference to the Everton legend Dixie Dean) is such a beast of unnatural forces that even Graeme Souness would think twice before criticising him.
Above you will find a first failed attempt at making a demon in FIFA 20, which unfortunately didn't work as you can't edit a player's face after you have saved them. That's very stupid. RIP, Hugh F Tackle.
The character creator in FIFA 20 is pretty limited with there being presets across the board. I couldn't find any sliders, so I had to make do with what I had do and ended up with this formless being.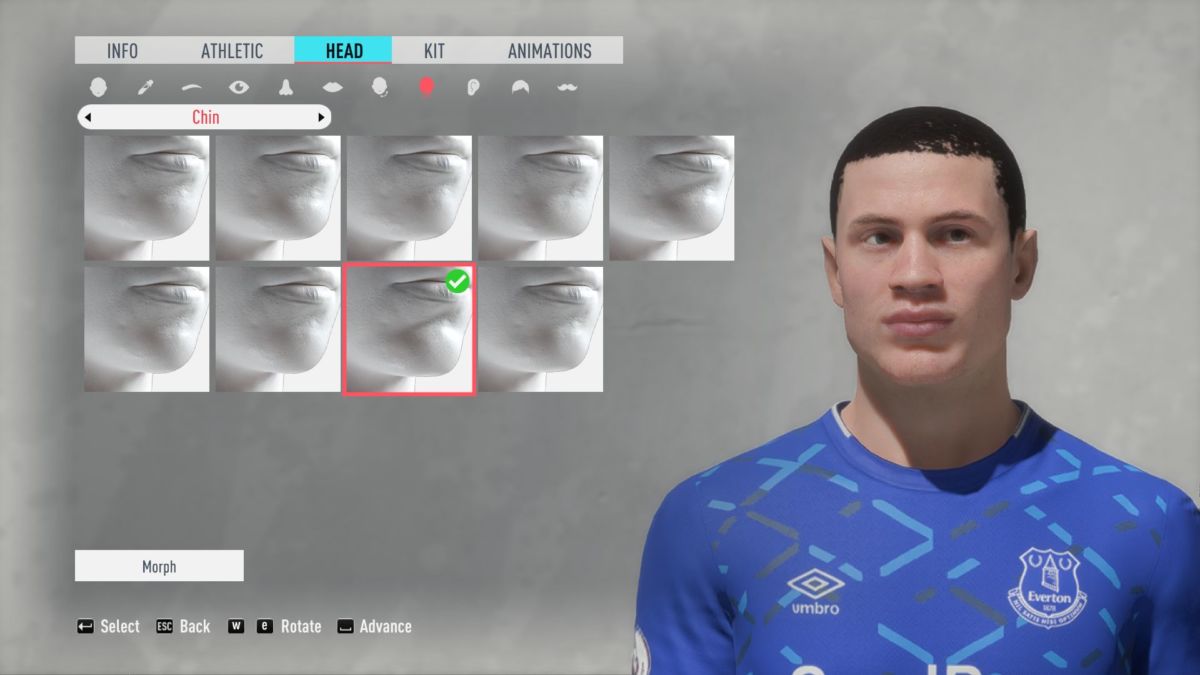 A strong chin, for sure, yet he was missing a horrible green mullet and a general lack of humanity.
And thus Dixie was born kicking and screaming into this world, the darkness inside him juxtaposed by the luminosity of his hair and the weak nature of his facial hair game.
With the haunting face and hair now secured, I decided to match colours with the grace of Laurence Llewelyn-Bowen, which is to say: no grace at all.
A man this powerfully magnetising needs the statistics and attributes to reflect his stature, so I cranked all his ratings up to 100 (99 is the ceiling but it somehow became 100) and made him as sturdy as possible with max height and weight. I turned his goalkeeping skills down to one across the board, fearing that it may otherwise make him invulnerable.
But something just wasn't quite right with my twisted concoction. The face, while unsettling, wasn't quite matching the rest of Dixie's aura. As a last minute change, I swapped his face to a preset, at which point I'm pretty sure I heard a Necronomicon flip open somewhere.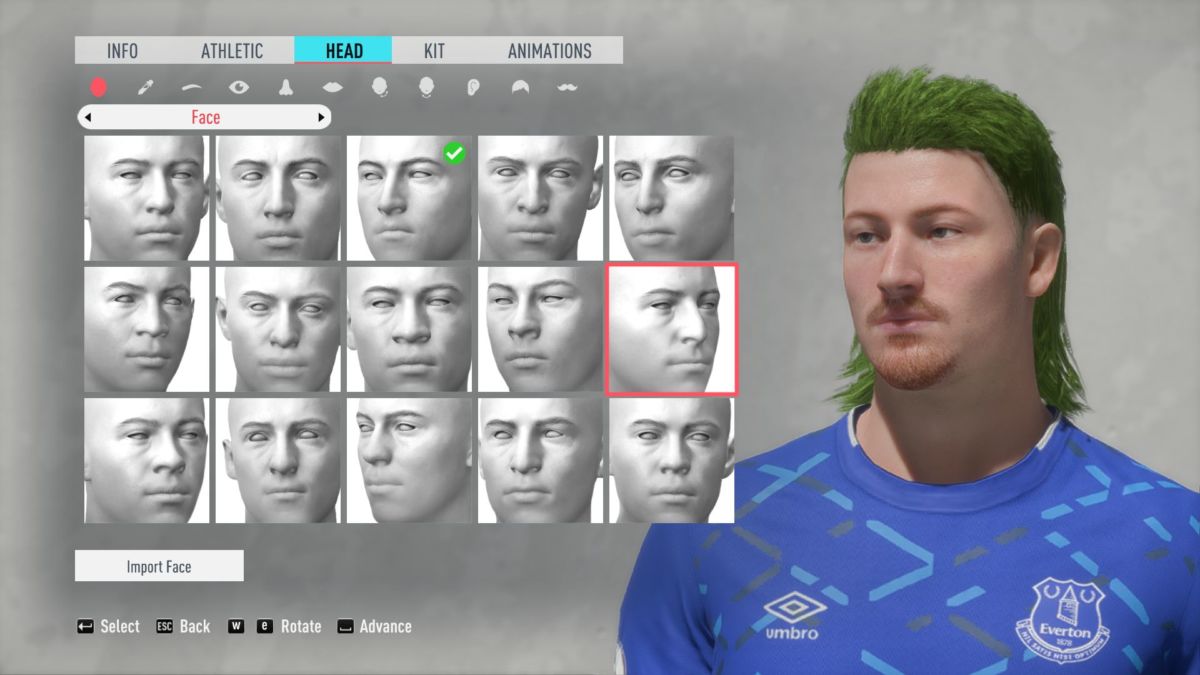 It was game time; Liverpool awaited the Dix.
Virgil van Dijk was swept aside, his ponytail thing coming out of its bobble in a desperate attempt to escape my monster's ridiculous limb movement. All fell before him, even I — his power was so hard to control that it was like trying to wield a Charizard without even a single gym badge. All I remember of the match is darkness — terrifying, enshrouding darkness — and a sinister chuckle that bounced around my mind like a tennis ball.
When I came to, the Liverpool curse had been lifted, Everton handing their rivals a 21-0 victory with all goals courtesy of my corrupted vessel. But at what cost?
I wept, for I did not know.
From our FIFA 20 review:
"FIFA 20 represents yet another conservative entry from EA that feels like it's just biding time until the next generation of consoles comes along. Featuring next to no innovation on the pitch, an underwhelming Career Mode with puddle deep changes, and a consistently shady Ultimate Team, the only real reason to play FIFA 20 is Volta, and even that might fall afoul of excessive monetisation before long. Otherwise, you aren't missing much."
MORE FIFA 20:
– FIFA 20 Beginner's Tips: Tactics, Corners, Pace & More
– FIFA 20's Career Mode Changes Are Puddle Deep
– FIFA 20 Wonderkids: Best and Cheapest Young Players
Some of the coverage you find on Cultured Vultures contains affiliate links, which provide us with small commissions based on purchases made from visiting our site. We cover gaming news, movie reviews, wrestling and much more.