A new FIFA, a new acclimation period for getting used to the yearly changes. While FIFA 20 is certainly no grand overhaul of the formula, it being a bit of a conservative entry before the next generation of consoles kicks off, there are still some tweaks that might take experienced players a while to get used to, and novices even longer to figure out what the heck is going on.
FIFA 20 is a game all about practice, gradually moving up the difficulty levels until you take your talents online and discover that you're still not that great as CR7Ronaldo778 decimates you with the same two tricks over and over. If you want to set your year-long career off on the right foot, however, there are some simple FIFA 20 beginner's tips you should consider following.
While these tips might not revolutionise how you play, they will almost certainly give you a leg up. Ranging from the best tactics to employ in FIFA 20 to how to take and defend setpieces, here's all you need to know.
FIFA 20 Beginner's Tips
Pace Is King
This year, FIFA is all about pace whereas FIFA 19 was all about Chris Smalling somehow catching up to Lionel Messi. This means that wingers and fast strikers are all the rage, though there's still room for a brute target man. Look for a pace rating of 85 and above and they will easily be able to speed past all but the very best defenders in FIFA 20.
Play On The Counter
This ties in with the last tip in that the counter is by far the deadliest tactic across FIFA 20. The AI defending has been improved, but they are particularly prone to the overlap. In addition, the AI heavily favours a possession style of play without doing too much with it, so even though the likes of Crystal Palace might beat you in the possession stakes, you will be able to tear them open again and again. Check the screenshot above for the best balance we found.
Switch To Receivers
The AI defending is positively colossal in FIFA 20 from corners, rarely ever even giving you the chance to touch the ball before they blast it away. To counter this, we've found great success in switching to a particular attacker (LB/L1) during a setpiece, moving them into open space and then sorting out the delivery. Don't forget timed finishing, either.
Stop Jumping Into Tackles
When playing against others online, the most common flaw we've noticed is that they tend to just sprint at you in a desperate attempt to get the ball. This is incredibly easy to read and avoid, allowing you to move or pass into the open space their recklessness created. When defending, you want to use a mix of containing and jockeying to force opposition into narrow corridors and force and error rather than resorting to aggressive play.
Low Crosses and Passes Work Best
As already mentioned, the AI always seems to come out on top in FIFA 20 when it comes to aerial battles. To combat this, keep crosses into the box on the ground and driven to bypass defenders with speed. Low driven passes and crosses are accomplished by holding down L1/LB and then using whichever pass method you want. At the very least, a strong pass will deflect off a defender, either causing mayhem to capitalise on or forcing a corner.
Change Tactics For Every Opponent
Don't be Marco Silva's Everton, basically. A game plan that worked against Burnley, for instance, might not work as well against a top, top team. Liverpool and Man City are two prime examples of this. Using Everton again as an example, employing two overlapping full-backs gives you more attacking opportunities, but with the likes of Salah and Sterling rampaging down the wings, you will be left completely exposed and likely concede a lot, especially as Coleman now apparently has the pace of an ill mule. To counter this, you should tell your full-backs to stay back and play primarily on the counter with fast wingers.
Don't Sprint Everywhere
Another common mistake FIFA players make is to sprint absolutely everywhere when they have the ball. Not only does this make them far easier to tackle, but it also means controlling them is far less acute. For technical players, jogging around allows them to avoid opponents almost as easily as if they were to sprint past them thanks to their dominion of the ball. As an example, while Moutinho might not be able to run past many/anyone, he can easily retain control of the ball and avoid tackles to distribute it across the field. Think like Pirlo with this FIFA 20 tip.
Buy Cheap, Sell Expensive
This is one for Career Mode, which this year has seen some rather interesting but equally shallow changes. One of the most satisfying ways of playing the long-term mode is to put together a squad in your own image over time. With there being many, many seasons to play, you should invest in youth early on to set yourself up for the next decade or so. There are plenty of cheap wonderkids in FIFA 20 that will help you do just that.
Driven Through Balls Are Key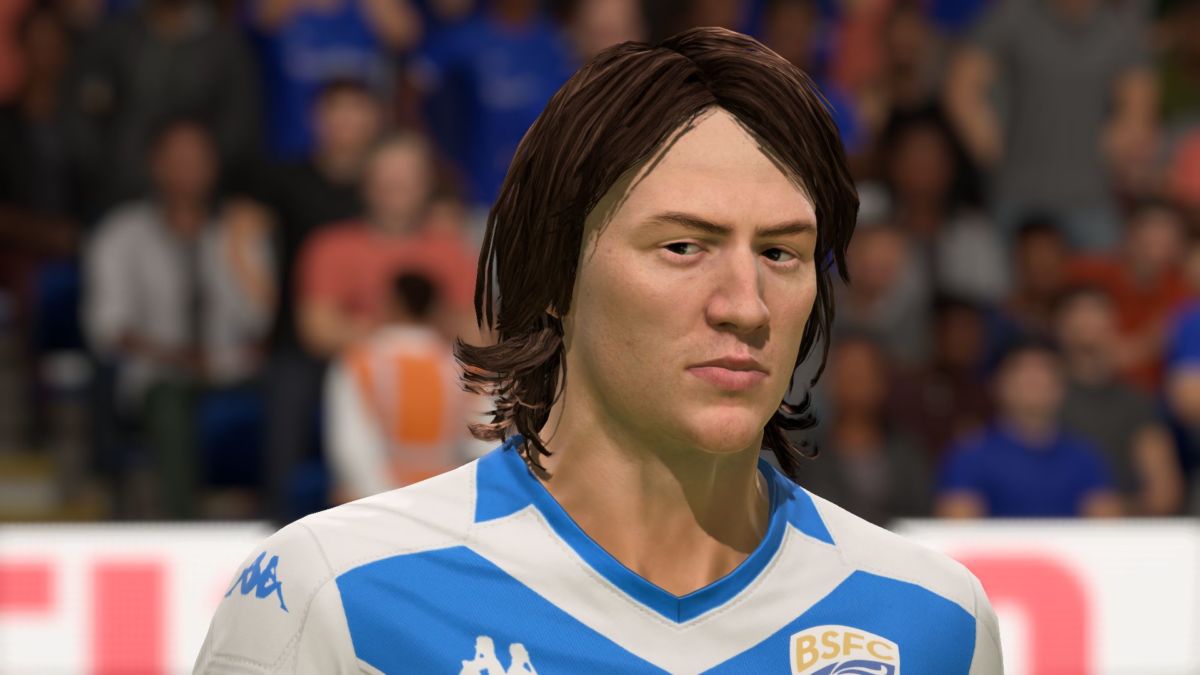 This FIFA 20 tip is one that ties into a lot of what we've already been saying: pace is absolutely lethal. When used in conjunction with the driven through ball, it's even more so. When you notice a winger or striker running into space, hold R1/RB and then press triangle/Y to send an almost always accurate ball into said space. The pacey attackers should be easily able to beat the defenders to the ball, potentially leaving them open to a run at goal with just the keeper to beat.
Don't Forget Timed Finishing
Introduced in FIFA 19 (with some initially mixed results), Timed Finishing makes a return for FIFA 20, it allowing you better control over your strike. To nail it, you have to press your shoot button again almost at the exact point when your player's foot is about to make contact with the ball. It's a bit of a difficult mechanic to get used to, but can be the difference between a beautiful goal and a shot that safely trickles into the goalkeeper's hands.
From our FIFA 20 review:
"FIFA 20 represents yet another conservative entry from EA that feels like it's just biding time until the next generation of consoles comes along. Featuring next to no innovation on the pitch, an underwhelming Career Mode with puddle deep changes, and a consistently shady Ultimate Team, the only real reason to play FIFA 20 is Volta, and even that might fall afoul of excessive monetisation before long. Otherwise, you aren't missing much."
MORE FIFA 20:
– FIFA 20 Volta Tips: Tricks, Formations, Best Players & More
– FIFA 20 Wonderkids: Best and Cheapest Young Players
– FIFA 20's Career Mode Changes Are Puddle Deep
Some of the coverage you find on Cultured Vultures contains affiliate links, which provide us with small commissions based on purchases made from visiting our site. We cover gaming news, movie reviews, wrestling and much more.