On his quest to destroy the Gods of Olympus and his subsequent journey to scatter the ashes of his love, Kratos helped revolutionize the third-person hack 'n slash adventure. There is nothing quite like plowing through hordes of enemies using a variety of powerful weapons, which is why many developers have tried to recreate or pay tribute to the formula with these games like God of War.
We wouldn't call any of them a direct copy, but instead homages to the series that took the original Devil May Cry's stiffer combat and made it more fluid – and much bloodier. Here are some games like God of War that you should check out ahead of the release of Ragnarok.
Games Like God of War
1. Assassin's Creed Valhalla
Developer: Ubisoft Montreal
Publisher: Ubisoft
Much like 2018's God of War, Valhalla put Nordic culture in the spotlight. Unlike God of War, Valhalla was a little more down-to-earth, featuring a conflict between the Vikings and the British settlements scattered around Norway and England.
Players will find that Valhalla's combat is leagues different than God of War's more patience-based encounters, favoring chaos and bloodshed over well-timed button presses. It's a nice callback to the older Assassin's Creed games, including the series' signature deep dive into fascinating history framed around the iconic conflict between the Brotherhood and Templar.
2. Dante's Inferno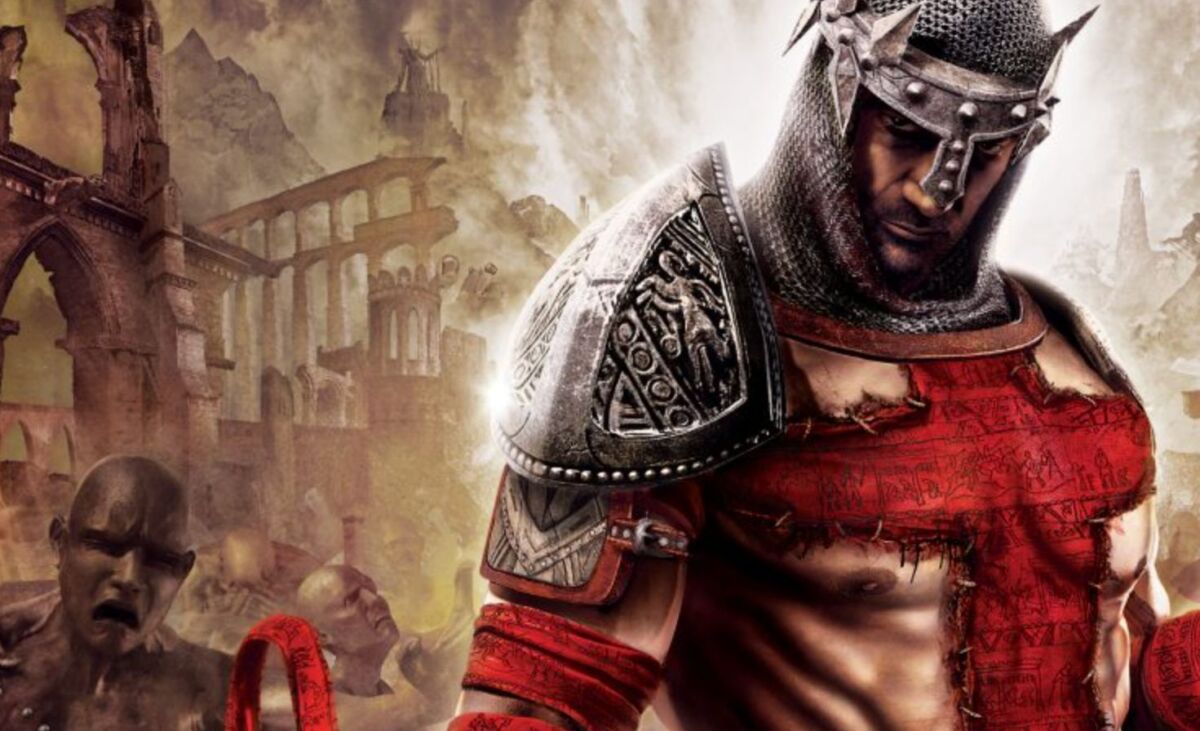 Developer: Visceral Games
Publisher: Electronic Arts
Before Visceral Games took a nose dive into the abyss of shuttered studios, it took the God of War approach to Dante Alighieri's Divine Comedy. Sending players through the Nine Circles of Hell, Dante's Inferno features a rogue's gallery of baddies, including villainous and twisted forms of Queen Cleopatra and Mark Antony.
When the game was released, level and monsters design were major attractors, but its gameplay drew many unfavorable comparisons to God of War. The titular character wields Death's scythe much like Kratos wields his blades, but unlike Kratos, Dante can show his enemies mercy with the Holy Cross. Dante's Inferno may not have made massive waves, however, it's a decent alternative for when you need that God of War itch without having to replay the series ad nauseam.
3. Darksiders
Developer: Vigil Games
Publisher: THQ
A game doesn't need to feature massive mythological beasts to be compared to God of War – but it certainly doesn't hurt. Darksiders sends players to Earth as War, one of the Four Horsemen of the Apocalypse. Equipped with a massive blade and a host of mystical abilities, War cuts through hordes of demons and angels to, surprisingly, save humanity from a gruesome end.
Players can easily make parallels to early God of War games, but Darksiders steps outside of the box of familiarity just enough to feel unique and new. The biblical battle for the sanctity of Earth spawned two sequels and an isometric hack 'n slash game, which will likely be the last we see of the Darksiders series after the less-than-stellar third entry.
4. Hellblade: Senua's Sacrifice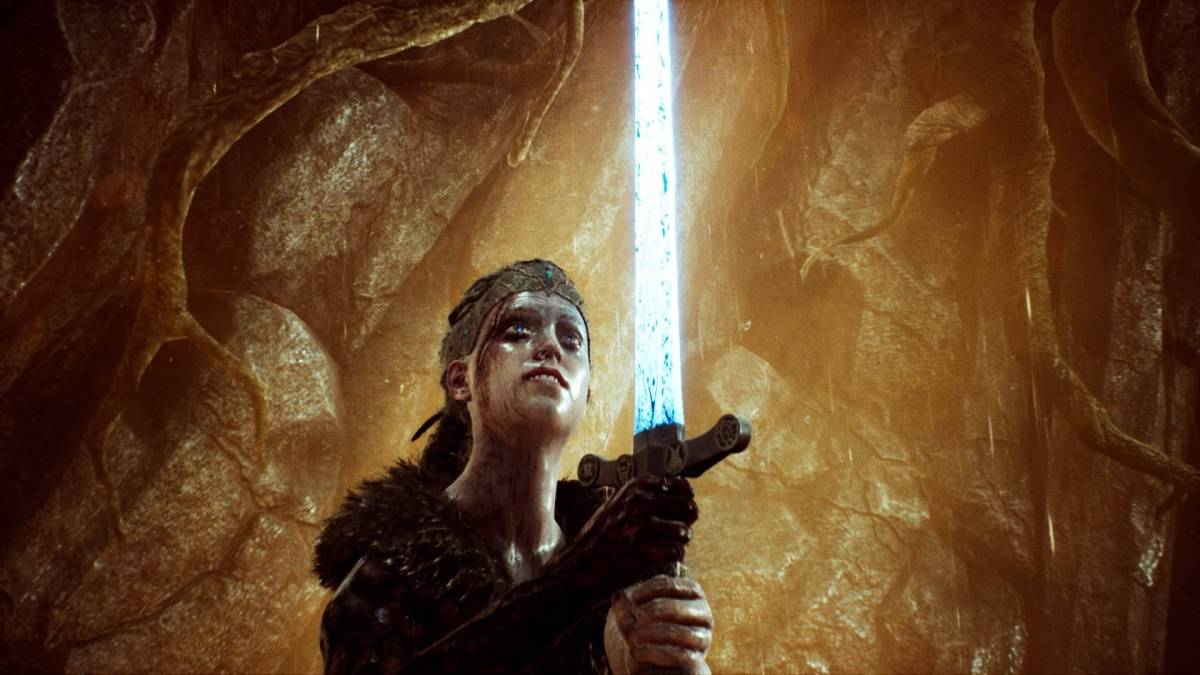 Developer: Ninja Theory
Publisher: Ninja Theory
Hellblade: Senua's Sacrifice is an intriguing game that steps beyond the typical action-adventure title to deliver an experience surrounding mental health and the perils of an impossible journey.
There are moments where Senua's Sacrifice looks and feels like God of War (2018), though it's worth noting that Ninja Theory delivered just under a year before Sony Santa Monica. The two games do share similar themes in death and dread, and quite often, both set aside action for emotionally-driven storytelling. In terms of combat, Senua tends to be a bit more stylish and isn't nearly as brutal as God of War, but the comparisons can definitely be made between the two.
5. A Plague Tale: Innocence
Developer: Asobo Studio
Publisher: Focus Entertainment
If you were to put A Plague Tale and any earlier God of War game side-by-side, you might think we're crazy for drawing comparisons. But you'd have to look specifically at Kratos' 2018 journey, where he sets aside his life as a god slayer to take on his most difficult role – a single parent.
In A Plague Tale, protagonist Amicia finds herself in a similar situation when she and her brother Hugo are orphaned amidst the plague ravaging 14th-century France. Much like Kratos and Atreus, Amicia and Hugo face dangers seemingly beyond their power, though Amicia proves herself quite useful with a slingshot. One could say the swarming rats of A Plague Tale are much like Kratos' destiny as a killer of gods – unavoidable.
6. Devil May Cry 5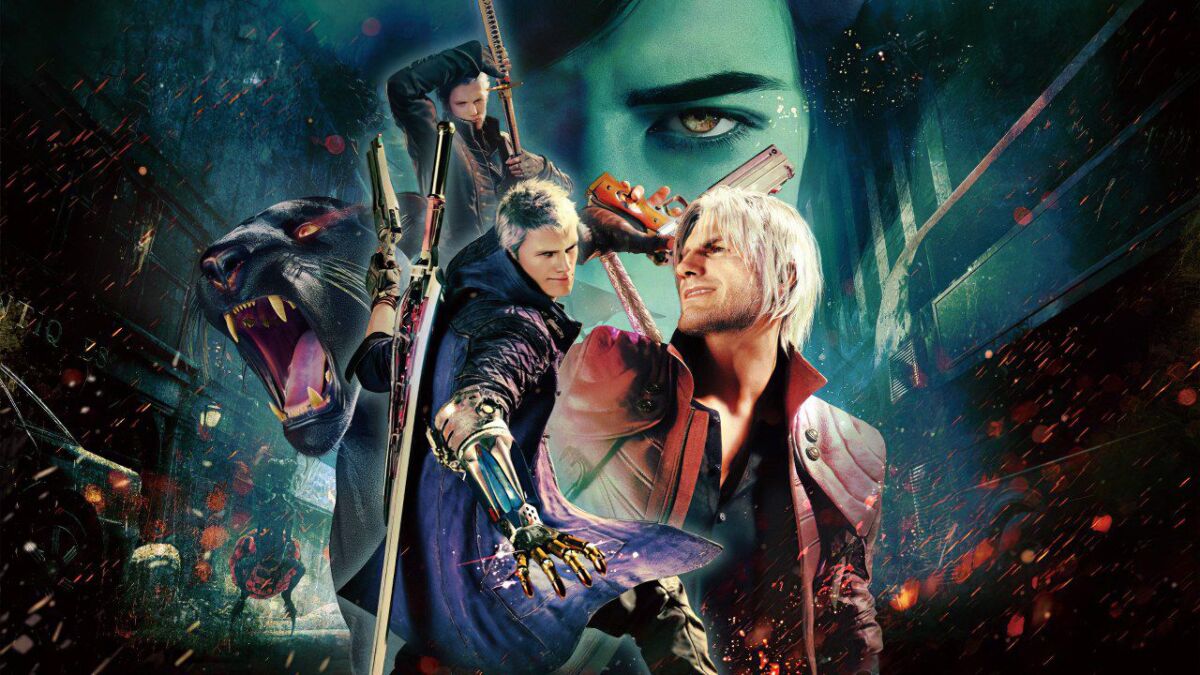 Developer: Capcom
Publisher: Capcom
When the first God of War was released, it drew heavy comparisons to Devil May Cry. Unsurprisingly, those comparisons continued as both franchises kept dishing out similar experiences. Devil May Cry 5 sticks true to the series' formula, which means it once again calls back to the original God of War trilogy.
The fast-paced combat that Dante and returning hero Nero have been known for returns in the fifth installment, and the demons flood the playing field like an unstoppable disease. A third mysterious character known only as V joins the fray, bringing a unique fighting style that focuses around his cane and three helpful demons – a Griffon, a Panther, and a Golem. It's a nice break from the expected sword-and-gun action Devil May Cry has been known for.
7. NieR: Automata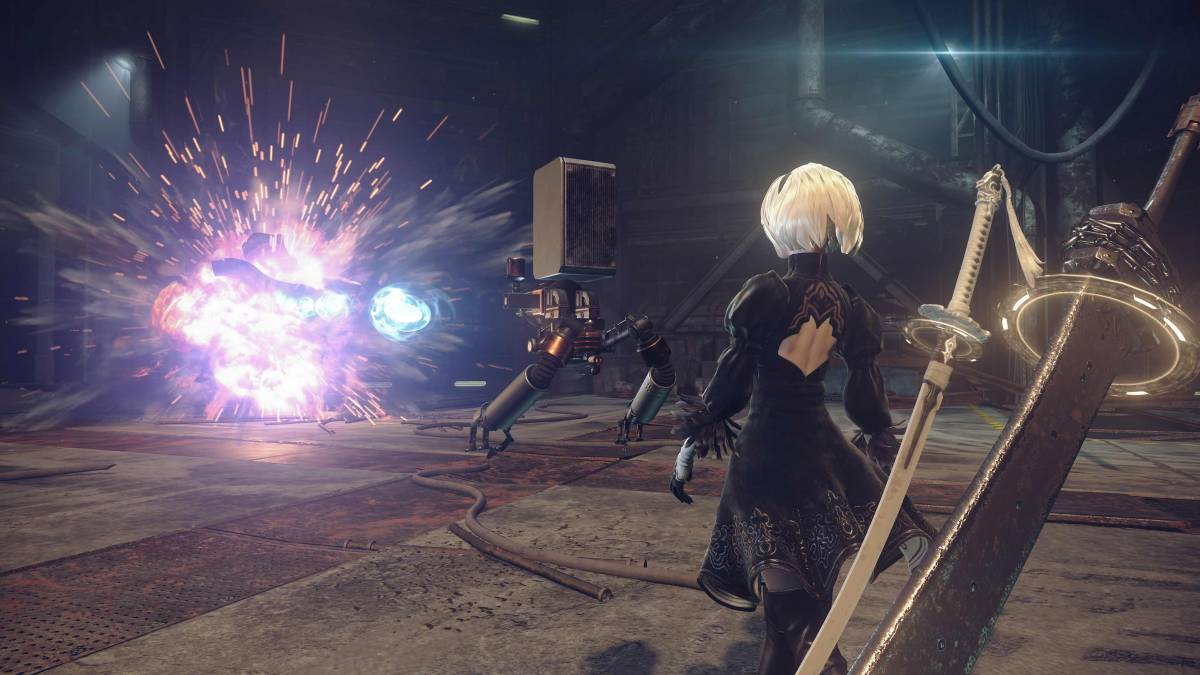 Developer: PlatinumGames
Publisher: Square Enix
A game developed by PlatinumGames is bound to have some ruthless combat, and NieR: Automata is certainly no exception, even if the character action here isn't quite as strong as everything else. You'd think the human element would be removed from a game with android protagonists, but that's not quite the case.
NieR features a deeply engaging story framed by instances of chaotic combat. Stringing along combos is a bit reminiscent of old God of War games, but NieR is also quite unlike Sony's action-adventure title in its more Asian style. Which, incidentally, is another common thread among PlatinumGames titles.
8. Bayonetta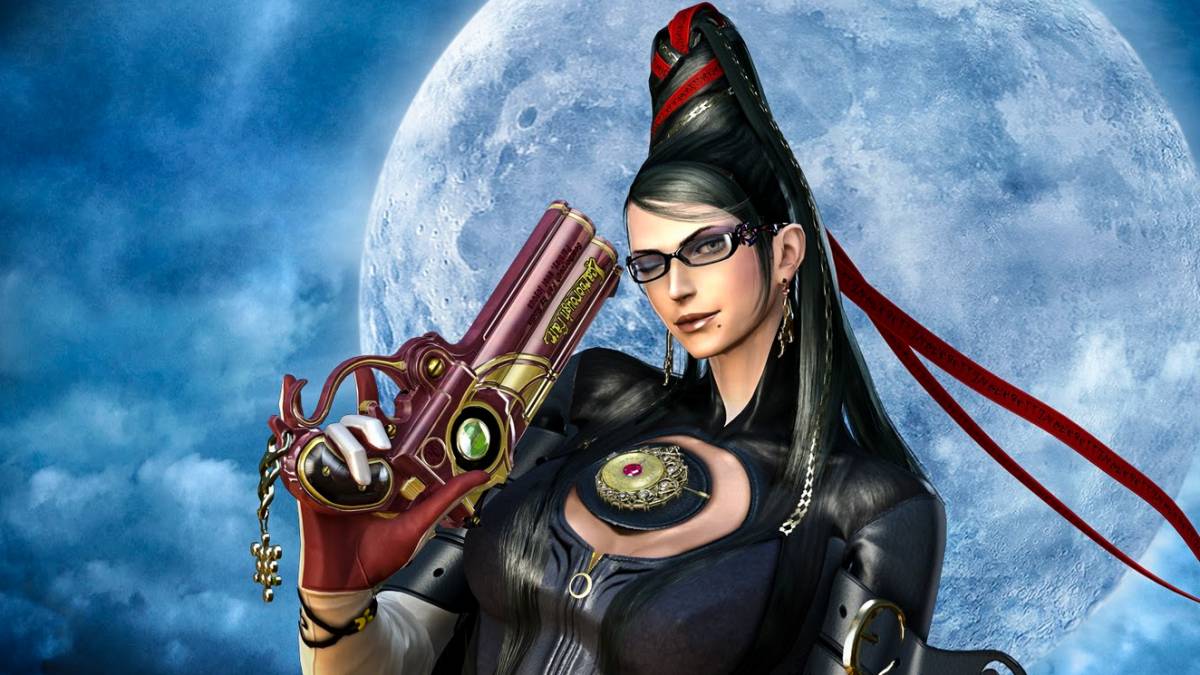 Developer: PlatinumGames
Publisher: Sega
Hair. Just hair everywhere in this quirky take on the demon-killing formula that Devil May Cry launched and God of War improved upon. As the titular witch, players have quite an unusual arsenal at their disposal as Bayonetta swaps between a pair of pistols, guns built into her booths, and the very long hair atop her head.
When not slinging bullets, Bayonetta can use her hair to perform devastating attacks and summon some very helpful aids. Like Devil May Cry, Bayonetta is quite a bit quicker than even older God of War games, but there's still that essence of cutting through hordes of baddies to get to the next big bad boss.
9. The Last of Us
Developer: Naughty Dog
Publisher: Naughty Dog
On the surface, it seems impossible to find comparisons between Naughty Dog's horror adventure The Last of Us and Sony Santa Monica's God of War. But, as it turns out, Kratos and Joel aren't that different. Both find themselves in a scenario they don't want to be in, traversing a world that will do anything to see them dead.
Family is a heavy theme in both games, and the two fatherly figures must fight their inner brute to find and embrace their paternal instinct. In fact, both games focus very heavily on the growth Kratos and Joel undergo as they get closer to their young companions.
10. The Witcher 3
Developer: CD Projekt Red
Publisher: Atari
If there is anyone that's squared off against more mythical monsters than Kratos, it's probably Geralt of Rivia. The Witcher comes equipped with the skills and weapons needed to slay witches, vampires, poltergeists, werewolves, wendigo, and so much more, but frantic button mashing won't get the job done.
Like in God of War (2018), players have to be careful with their attacks to keep Geralt from being open to an assault. The Witcher 3 features quite the list of supernatural threats for Geralt to slay, not unlike his Norse, bearded counterpart. At the root of The Witcher is the theme of inescapable destinies, and few video game characters have a fate as inescapable as Kratos.
READ NEXT: 10 Games Like Total War You Should Check Out
Some of the coverage you find on Cultured Vultures contains affiliate links, which provide us with small commissions based on purchases made from visiting our site. We cover gaming news, movie reviews, wrestling and much more.