Originally conceived as an action-heavy Resident Evil title, Capcom's demon-fighting Devil May Cry has risen above its humble beginnings to become a massive franchise all its own. Boasting 6 games in 18 years (even with a six-year hiatus between the two most recent entries), Devil May Cry has grown into one of the biggest action series in modern gaming.
Offering iconic characters, some ridiculously fun one-liners, and some of the most absurdly inventive action scenes in gaming history, the Devil May Cry series is an unforgettable part of Capcom's history as a developer and publisher.
Below we've ranked every game in the series from worst to best. With another Devil May Cry title no doubt in the works, please enjoy our ranking of the entire Devil May Cry franchise in the meantime.
DEVIL MAY CRY RANKING: Devil May Cry 2 | Devil May Cry 4 | DmC: Devil May Cry | Devil May Cry | Devil May Cry 3: Dante's Awakening | Devil May Cry V
6. Devil May Cry 2
The notable black sheep of the franchise, Devil May Cry 2's rushed development and subsequent refocusing by Capcom saw disastrous results. With fewer puzzles, giant empty environments, and some embarrassingly bad new characters, Devil May Cry 2 is seen almost unanimously as not just a poor follow-up to its predecessor, but a total failure of a sequel.
Between never-mentioned-again protagonist Lucia and literal mustache-twirling villain Arius, DMC2 is a notoriously tepid, uninteresting, and largely pointless game as far as the rest of the franchise is concerned. Oh, and everyone's wearing Diesel-branded jeans for some reason.
One of only two games that die-hard fans can skip entirely to keep up with the franchise's admittedly batshit mythos, Devil May Cry 2 is easily the weakest and most unnecessary game attached to the Devil May Cry name.
5. Devil May Cry 4
While Devil May Cry 4 originally arrived as a revelation for the series, focusing on not just a new character but a totally new gameplay style on more platforms than ever, it's let down so badly by its meandering, retreading second half that it loses much of the goodwill it earns on the first half along the way.
Introducing protagonist Nero, Devil May Cry 4 saw the young whippersnapper utilizing a new gauntlet style weapon, with an older Dante set as the villain. Though the two naturally end up working together before the end of the game, Dante's middling sections and lack of new content occasionally make the game feel half-baked and unsure of itself.
Further, most of the new characters were forgettable additions that did little to forward the series mythology, making much of the game a missed, if enjoyable, opportunity.
4. DmC: Devil May Cry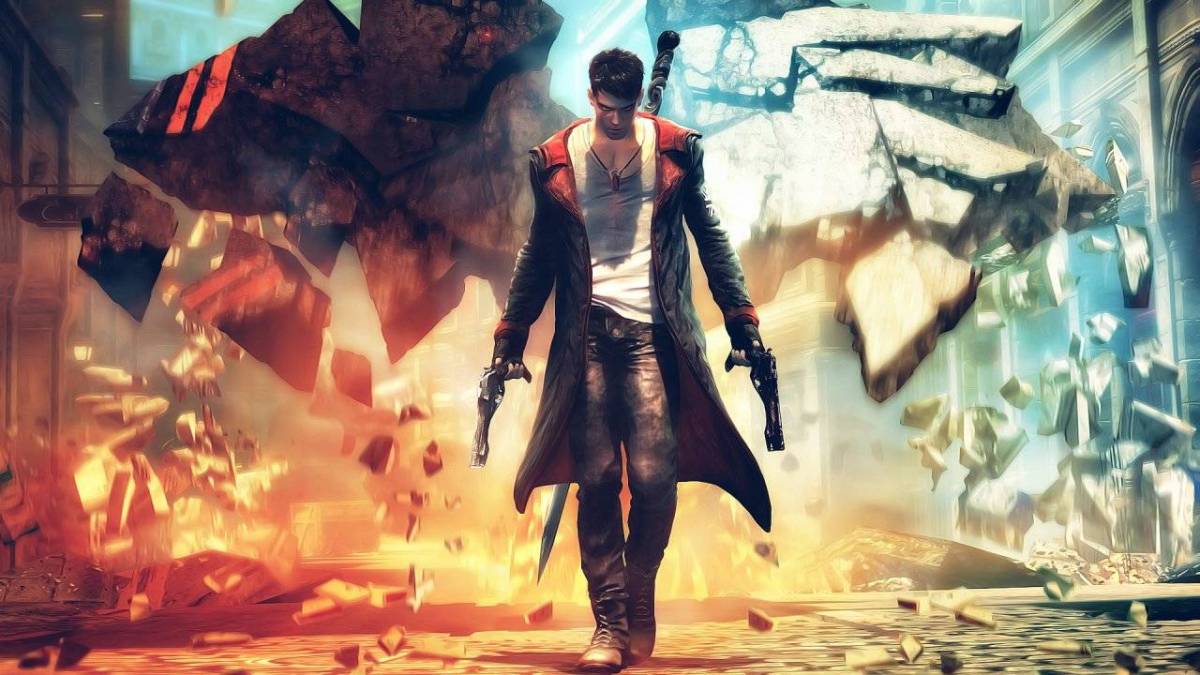 The only game in the Devil May Cry series to be outsourced to another developer, DmC: Devil May Cry was made by Heavenly Blade and Hellblade: Senua's Sacrifice developer, Ninja Theory. While the new look and rebooted mythology of DMC drew some raised eyebrows from longtime fans, the tighter action, and more grounded storyline more than made up for these changes.
A daring, if not initially well-received new take on the Devil May Cry franchise, DmC offered a more flexible and free-flowing style of combat that was both welcoming to newbies as well as being worthwhile for series veterans. It may have ultimately failed as a reboot, but that's more down to core fan response than it is an indication of the game's quality.
Even if those only here for the storyline (who on earth are you?) could skip this game and still keep up with the main plot of the series, DmC: Devil May Cry is regularly featured for next to nothing in sales and is well worth scooping up for that reason alone.
3. Devil May Cry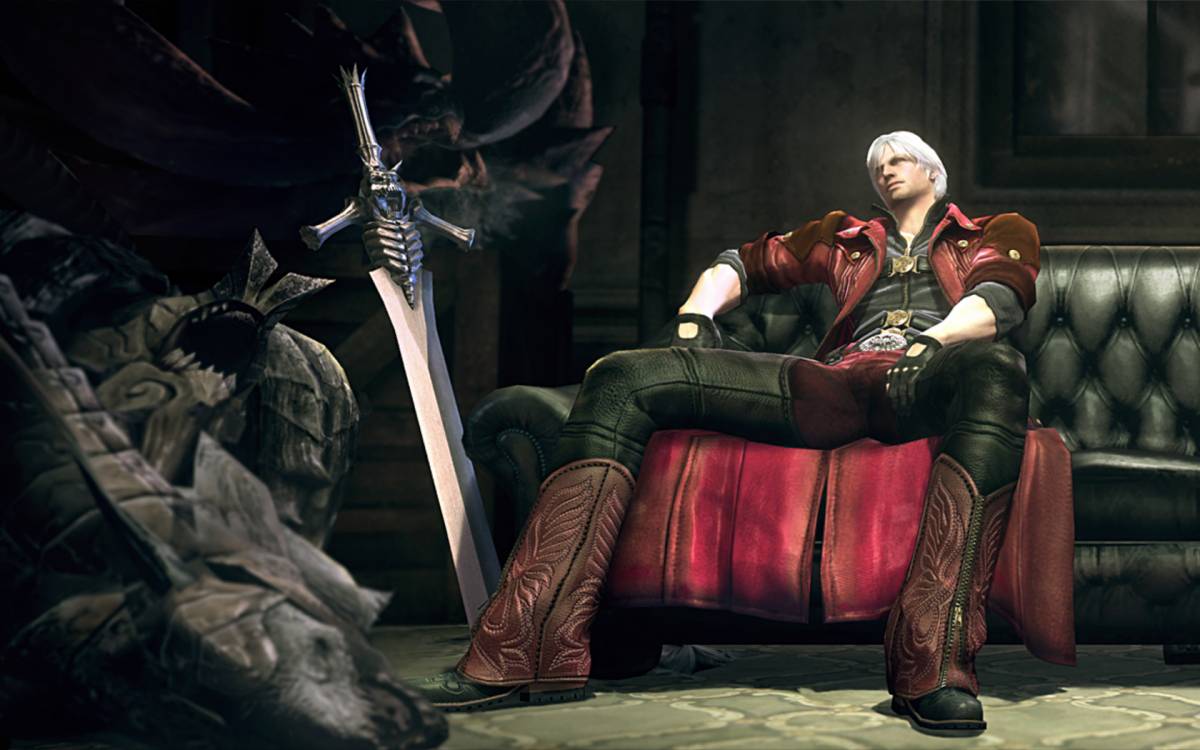 The first entry in Capcom's air-juggling, sword-spinning, double-pistol blasting series kicked off the Devil May Cry franchise with enough attitude for three games. Dante's cocky attitude and a multitude of kick-ass moves made him instantly iconic and memorable.
Though Devil May Cry may not hold up as well in comparison to some of the series later entries, it's still an absolutely solid action game. Striking a tone somewhere between action-comedy and fantasy-horror, Devil May Cry was instantly its own beast and was a huge success as a result.
Yes, it contains some awfully silly moments, including one of the funniest line deliveries in gaming history, but Devil May Cry still more than earns its place in series history as much through its sheer personality as its fun factor.
2. Devil May Cry 3: Dante's Awakening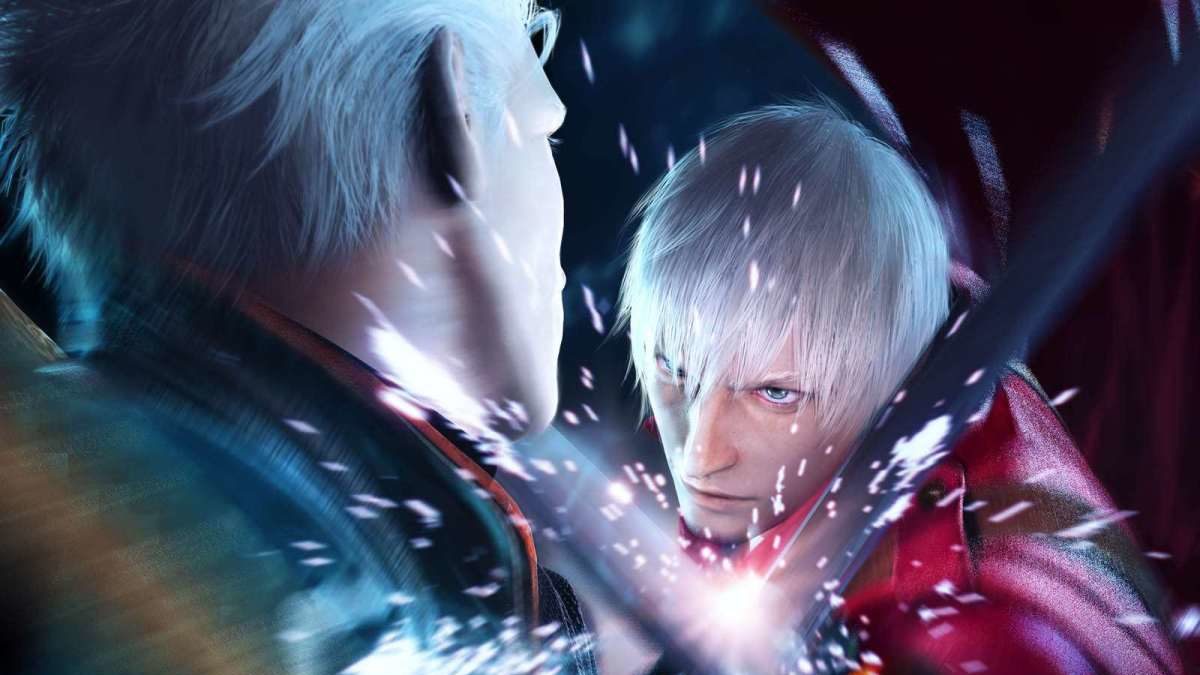 Now we're onto the really good stuff.
Devil May Cry 3: Dante's Awakening is one of the all-time greats when it comes to action games. Offering four new styles of fighting that Dante can switch between on the fly and an insanely challenging campaign, Devil May Cry 3 set the golden standard for action games during the PS2 era.
Set as a prequel (a very popular, and unnecessary trend at the time) to the original game, Devil May Cry 3 sees Dante facing off against his brother, and main series antagonist, Vergil. DMC3 also introduced fan-favorite Lady and offered some of the best, most challenging boss fights of the entire franchise.
A true triumph for Capcom and the Devil May Cry series as a whole, DMC3 would absolutely be the crowning jewel of this franchise were it not for the most recent entry.
1. Devil May Cry V
Like Resident Evil VII: Biohazard, Devil May Cry V was a long-awaited sequel that didn't just quench the thirst of long-time fans but also garnered the series a new following of younger fans. With state-of-the-art graphics and gameplay powered by the RE Engine, Devil May Cry also offered players not just two, but three playable characters.
Alongside series mainstays Dante and Nero, the all-new character V was introduced. Though he appeared slow and even slightly sickly, V's gothic design and low-key demeanor saw him offsetting the standard cocky Devil May Cry style of protagonist wonderfully.
Offering some stages designed with each character in mind and others where you could make your choice between the three, Devil May Cry V didn't just give players a bigger, more robust game than any other entry in the series, it also gave them more variety than ever.
Easily the best game in the Devil May Cry franchise and arguably among the best games Capcom has ever made, Devil May Cry is an absolute triumph and well among the greatest action games ever made.
READ NEXT: Ranking the Resident Evil Games From Best To Worst
Some of the coverage you find on Cultured Vultures contains affiliate links, which provide us with small commissions based on purchases made from visiting our site. We cover gaming news, movie reviews, wrestling and much more.