As games have become more and more sophisticated in their design, a certain genre of games emerged that offers players an unparalleled level of freedom in their movement and combat. It's called the character action genre, and there's nothing quite like the thrill of taking on hordes of enemies as an asskicking warrior capable of performing incredible feats. They're flashy, stylish and incredibly enjoyable, but which are the best character action games?
While often considered similar to the hack 'n' slash and beat 'em up genres, character action games are typically 3D and feature intricate systems, complete and unique freedom for movement, along with support for huge combos. They're about kicking ass and looking good doing it.
We've compiled a list of some of the best character action games ever made, and we've even ranked them because we feel like being just a bit spicy. We've also stuck to the rule of one game per franchise, purely on the basis that not doing so would lead to four different Devil May Cry choices. Here's the best character action games you should be on the lookout for.
The Best Character Action Games
10. Ninja Gaiden Black
Developer: Time Ninja
Publisher: Koei Tecmo
Platform(s): Xbox
Truth be told, this is the "Ninja Gaiden of your choice" pick. The three modern Ninja Gaiden games (Yaiba: Ninja Gaiden Z doesn't count), and the various reiterations thereof, are some of the best character action games on the market, but opinion can be split on which Ninja Gaiden game is best.
We've gone with Ninja Gaiden Black, a reiteration of the original Xbox game with new enemies and moves, but if you'd rather include the most recent release, Ninja Gaiden: Master Collection, which bundles together three games in one affordable package, that's fair enough.
Regardless of which Ninja Gaiden game you prefer, there's a number of common factors that unite each game in the series. All three see ninja badass Ryu Hayabusa travelling around the world to save it from some kind of demonic threat, and every game in the series is about as hard as it gets. They're a challenge, but stick with them and you'll be rewarded with an incredibly satisfying character action game.
9. God Of War 3 Remastered
Developer: Santa Monica Studio
Publisher: Sony Interactive Entertainment
Platform(s): PS4
Before becoming all about the boy, the God of War series was the West's best attempt at competing the character action genre, as Kratos' huge weapons and massive combos would bring comparison to the likes of Dante and others. Since the reboot, God of War is leaning away from the character action influence in favour of something more grounded, but it's hard to forget the sheer bombast that was God Of War 3, which was one of the best character action games ever made.
The culmination of Kratos' Greek murder rampage, God of War 3 sees Kratos attempting to finally put an end to Zeus and the rest of the Greek pantheon. God of War 3 was one of the biggest spectacles in the character action genre, often involving massive Titans as part of the level, and the remastered PS4 version makes that spectacle look and feel even more impressive. There's plenty of games out there that task you with killing gods, but few do it with as much style and violence as God of War 3 Remastered.
8. No More Heroes 2: Desperate Struggle
Developer: Grasshopper Manufacture
Publisher: Ubisoft, Rising Star Games, Marvelous
Platform(s): PC, Wii, Switch
Much like Ninja Gaiden, fan opinion on which game in the No More Heroes series is the best one can be fairly wide reaching, the only consistent opinion being that Travis Strikes Back isn't it. Some prefer the original, seeing as it's the first game in the series and it introduced plenty of new and interesting ideas, while others love the absolute ludicrousness that the third game has to offer, but we're giving the nod to No More Heroes 2: Desperate Struggle.
The sophomore entry in Grasshopper Manufacture's kitsch and quirky series, No More Heroes 2: Desperate Struggle sees protagonist Travis Touchdown once again making his way through a gauntlet of ranked assassins, only this time he's taking on 51 capable murderers instead of 11.
With improved gameplay and the removal of an open world that honestly got in the way, No More Heroes 2 is a brilliant character action game, especially with its port on the Switch.
7. Vanquish
Developer: PlatinumGames
Publisher: SEGA
Platform(s): PC, PS3, PS4, Xbox 360, Xbox One
Not all character action games have to feature someone with a big sword, as one of the best examples of the genre is actually a third person shooter. Of course, it's a third person shooter developed by PlatinumGames, so it makes sense that it would have much more of a character action flavour to it, but Vanquish is undoubtedly one of the most stylish and satisfying third person shooters on the market.
Suited up in an Augmented Reaction Suit as government agent Sam Gideon, you must help stop an evil occupation of a massive civilian space station. Because of your advanced suit however, you have powers no mere mortal could ever have, including the ability to slide-boost across the floor at 100 mph, or shoot people fast enough it feels like time is slowing down.
Vanquish is a game that demands a lot from the player, but gives so much in return, making it a quintessential character action game.
6. Astral Chain
Developer: PlatinumGames
Publisher: Nintendo
Platform(s): Switch
PlatinumGames have practically made a name for themselves off the strength of their character action games, though none of them are arguably as unique as Astral Chain.
While most character action games feature the player character being the lead badass in question, Astral Chain is more being the world's hypest puppeteer. It's arguably not the best description, but Astral Chain is still one of the best character action game experiences you can buy.
It's the future and humanity is pushed to the brink of extinction by extra dimensional baddies known only as Chimeras. As a new recruit of Neuron, you're given a Legion, which is a captured Chimera able to do your bidding. Naturally, you'll be using it to solve puzzles, complete investigations and, most crucially of all, smack some demons about the place. The act of using your Legion instead of doing everything yourself takes some getting used to, but the results are worth it.
5. God Hand
Developer: Clover Studio
Publisher: Capcom
Platform(s): PS2, PS3
Before becoming PlatinumGames, many of the key development staff were a part of Capcom's Clover Studio, which developed some of the most outlandish and memorable games of the PS2 generation. Okami seems to be the game from Clover that everyone loves to remember, while Viewtiful Joe is the one people want to see return, their third game is considered to be a character action genre icon: God Hand.
Players take control of Gene, the keeper of the mythical God Hand, which grants him the incredible power to whup demon ass all day long. It's just as well then, as the entire demon army is looking to take him down.
God Hand allowed players to create their own custom moveset from over 100 attacks, while also utilising freeform dodging via the right stick, and both elements were required considering that God Hand is a notoriously hard nut to crack. God Hand is a rare one to find these days, and can fetch a hefty price too, but it's worth tracking down either way to experience a brilliant and unique character action game for yourself.
4. Metal Gear Rising: Revengeance
Developer: PlatinumGames
Publisher: Konami
Platform(s): PC, PS3, Xbox 360
It's fair to say that when Raiden was first introduced into the world of Metal Gear, he wasn't the most well liked chap. Filling in the shoes normally reserved for Solid Snake is enough to turn most fans against you, but if you weren't sold on Raiden before, Metal Gear Rising: Revengeance does an excellent job of helping people love him. He's a cyborg ninja who's a total badass. What's not to love?
A spin-off to the regular Metal Gear Solid franchise, Metal Gear Rising: Revengeance sees Raiden dealing with a PMC known as Desperado Enforcement, chasing them around the world to stop a plot to reignite war and deceive the American people. You'll do that by carving a bloody path through the ways of humans, robots and cyborgs that stand in your way, with players even entering a slow-mo mode to control their slashes.
Even if you're not a Metal Gear fan, this is worth checking out.
3. Nier: Automata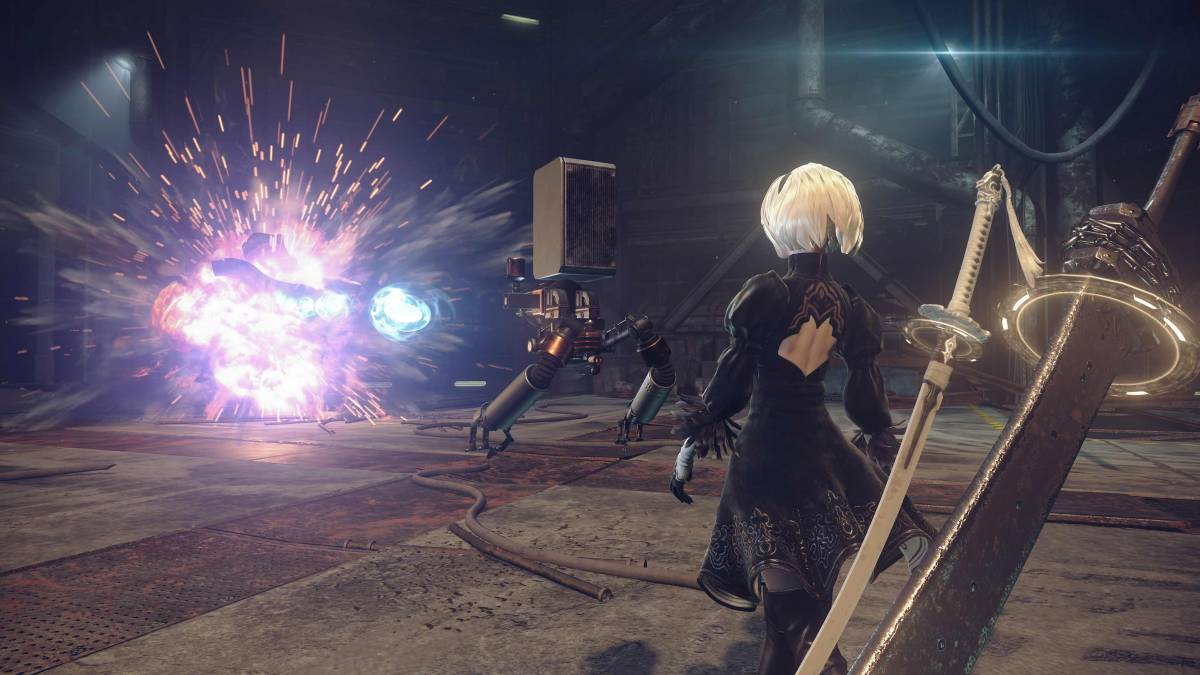 Developer: PlatinumGames
Publisher: Square Enix
Platform(s): PC, PS4, Xbox One
Often lauded as one of the greatest games ever made, there's a reason why Nier: Automata isn't sitting at the top spot of this list: the character action gameplay isn't as good as the next games. It's not a huge knock, as fighting your way through robot hordes is incredibly enjoyable, but it can be a bit simplistic. However, that makes it a great introductory character action game for a lot of players, with the added benefit being that the story is utterly incredible.
Set during a post apocalyptic war between androids and robot aliens from another world, you control 2B as they complete missions for YoRHa, trying to turn the tide of war. Unfortunately, the robot machine network has other plans, and 2B must work with a scanner unit named 9S to defeat all those pesky robots.
That's about as much as can be explained without giving away the entire story, but if you want a game with impressive combat and a beautiful story, Nier: Automata is the game for you.
2. Bayonetta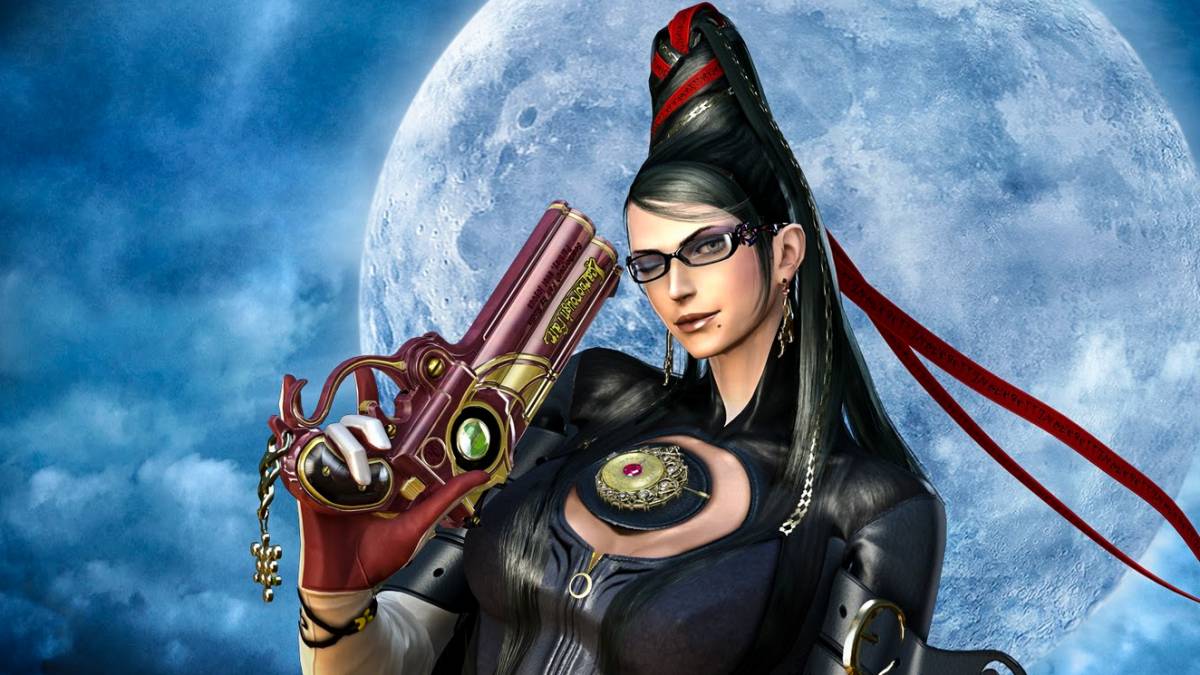 Developer: PlatinumGames
Publisher: SEGA
Platform(s): PC, PS3, PS4, Xbox 360, Xbox One, Wii U, Switch
PlatinumGames have had a bit of a stranglehold on this list, but their apex is arguably Bayonetta, that game about the long-legged witch with guns on her feet. Some players might prefer the sequel, and with the third game on the way, there's every chance the original game gets knocked off this pedestal, but truthfully, there's been few series debuts as confident or as bold as the first Bayonetta.
As supposedly the last Umbra Witch, Bayonetta travels to a remote European city only to find that there's a tonne of angels everywhere, she's not the only Umbra Witch, and there's a plot that could maybe spell the end of the entire world. Obviously, that won't do, but Bayonetta earns extra points for its incredibly unique combat system that lets you equip weapons to Bayonetta's hands and feet for some absolutely ludicrous loadouts.
Without a doubt, Bayonetta is a wonderful character action game, but the best is yet to come.
1. Devil May Cry 5: Special Edition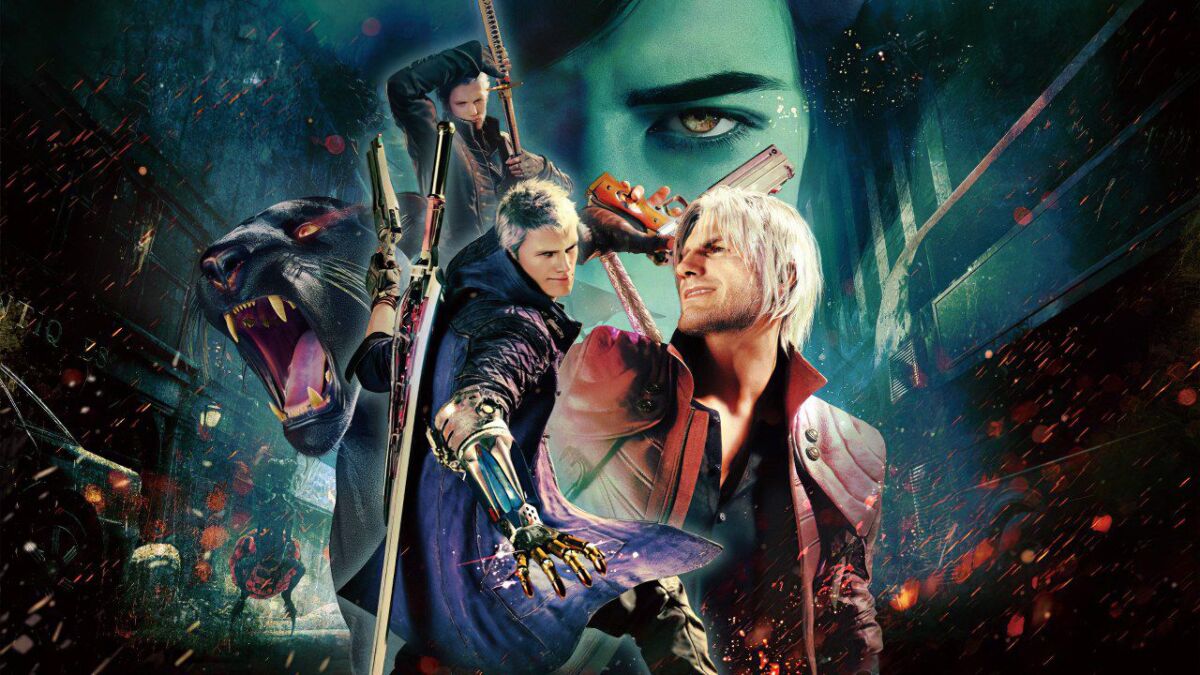 Developer: Capcom
Publisher: Capcom
Platform(s): PS5, Xbox Series X | S (regular version with Vergil DLC also available on PC, PS4, Xbox One)
Perhaps there's an element of recency bias to this one, but Devil May Cry 5: Special Edition is the series at its unashamed best.
If you were to only ever play one character action game in your life, Devil May Cry 5: Special Edition is the game to pick. Even if you've not got a PS5 or Xbox Series X | S, the regular version is still an excellent game. The Special Edition just has nicer textures and Vergil as standard instead of extra DLC. It's the superior product, though it not coming to PC is a strange one. At least modders exist, right?
The biggest game in the series, Devil May Cry 5 sees series mainstay Dante, recent protagonist Nero and newcomer V working together to defeat a demon infestation in a city that looks a lot like London, though this incursion might be more personal than most. Meanwhile, the Special Edition introduced Vergil as a playable character, giving us a bit more in the way of backstory for the series' biggest villain/cool guy.
If you want the best character action game of all time, Devil May Cry 5: Special Edition is an SSS Rank masterpiece.
READ NEXT: 15 Best Multiplayer Games on Xbox Game Pass
Some of the coverage you find on Cultured Vultures contains affiliate links, which provide us with small commissions based on purchases made from visiting our site. We cover gaming news, movie reviews, wrestling and much more.