In the grand old annals of gaming, one of the most fun and refreshing is that of the two-player experience. So, who wouldn't want to know what some of the best two-player PS4 games are?
Luckily, this gameplay feature hasn't just survived since we were wee ones; it's thrived. Today, online multiplayer means you don't even have to be in the same room to enjoy the perks of competitive play, even if couch co-op still sometimes feels like the gold standard.
It's with this rich history in mind that we've put together the below list of the 20 best two-player PS4 games you should play. You'll find a lot to love here with everything from party games to beat 'em ups to action RPGs, so grab your player two and read on. Bear in mind that all of these games will also work on PS5 thanks to backwards compatibility.
BEST TWO-PLAYER PS4 GAMES: Cake Bash | Nidhogg | Tekken 7 | Castle Crashers Remastered | Crash Team Racing: Nitro-Fueled | LittleBigPlanet 3 | Dragon's Crown Pro | Dead Nation: Apocalypse Edition | Soulcalibur VI | Guacamelee! 2 | TowerFall Ascension | Don't Starve Together | Diablo III | Scott Pilgrim vs. The World: The Game | Knights and Bikes | Rayman Legends | Keep Talking and Nobody Explodes | Stardew Valley | Overcooked | Rocket League
20. Cake Bash
Developer: High Tea Frog
Publisher: Coatsink
High Tea Frog's frenetic 4-player party game, Cake Bash, sets you as a piece of dessert vying to be the most delectable treat of all. To earn your decorative delicacies, though, you'll need to compete in mini-games and beat out the competition.
Despite its silly premise and sugary aesthetics, Cake Bash is a ton of fun for players of all ages. With over a dozen endearing mini-games to play and master, Cake Bash is a great multiplayer option for gamers of all ages.
19. Nidhogg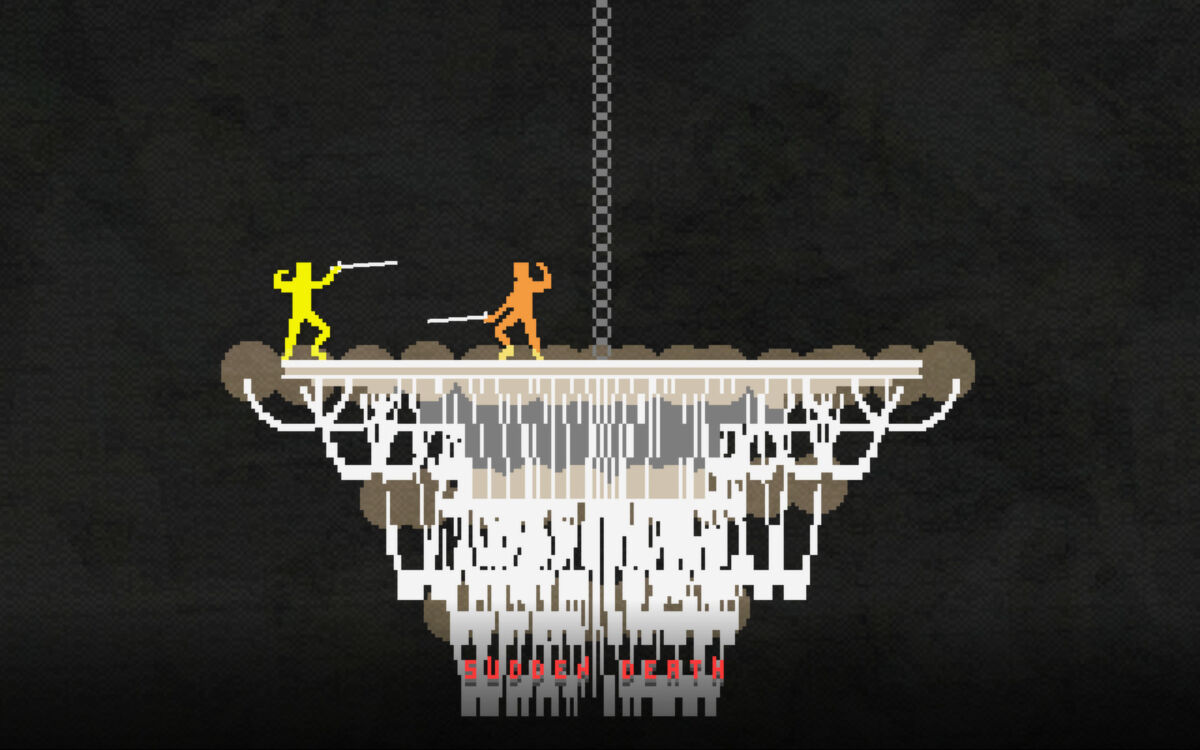 Developer: Messhof
Publisher: Messhof
Nidhogg fits the old cliche of "easy to learn, tough to master" to a tee. Inspired by the 1984 PC game Great Swordsman, Nidhogg is a simple game based around the ancient art of fencing. Set on a 2D plane, players must adjust their sword stance from three different levels, attempting to predict and stab their opponent.
Matches are quick in Nidhogg, and the game's surprising depth makes it endlessly playable despite its simplicity. Skill isn't so much of an issue either, meaning button-mashers can sometimes gain victory just as often as seasoned pros. For your non-gamer/casual gamer friends especially, Nidhogg is the perfect game to put on for a fast bit of fun.
18. Tekken 7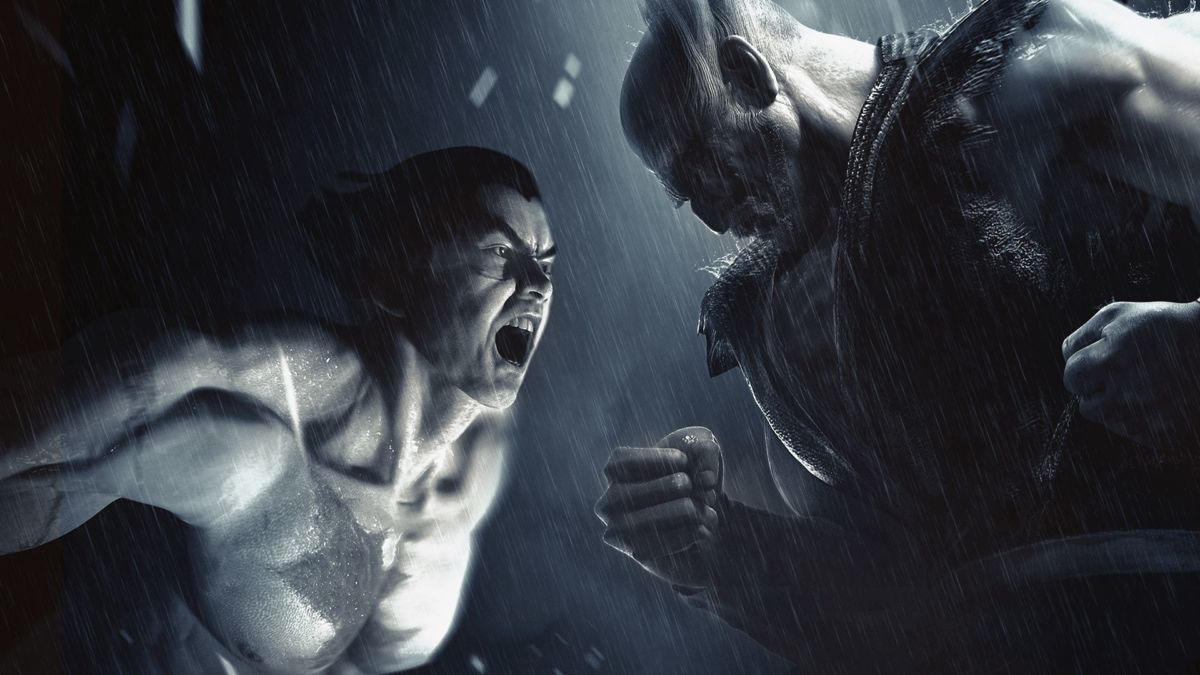 Developer: Bandai Namco Studios
Publisher: Bandai Namco Entertainment
The Tekken series has remained one of the best and most successful fighting franchises since it began on the PS1. With an ever-growing roster of characters and enough different fighting styles to keep the competition tight, Tekken has more than earned its place in the fighting game community.
Adding in game-changers like Rage Arts, Power Crushes, and Screw Hits, Tekken 7 turned this formula up to 11, making it not just a huge commercial success but a critical one as well. Fans of fighters need look no further than this two-player PS4 game if they want to get back to the good old days at the arcade.
17. Castle Crashers Remastered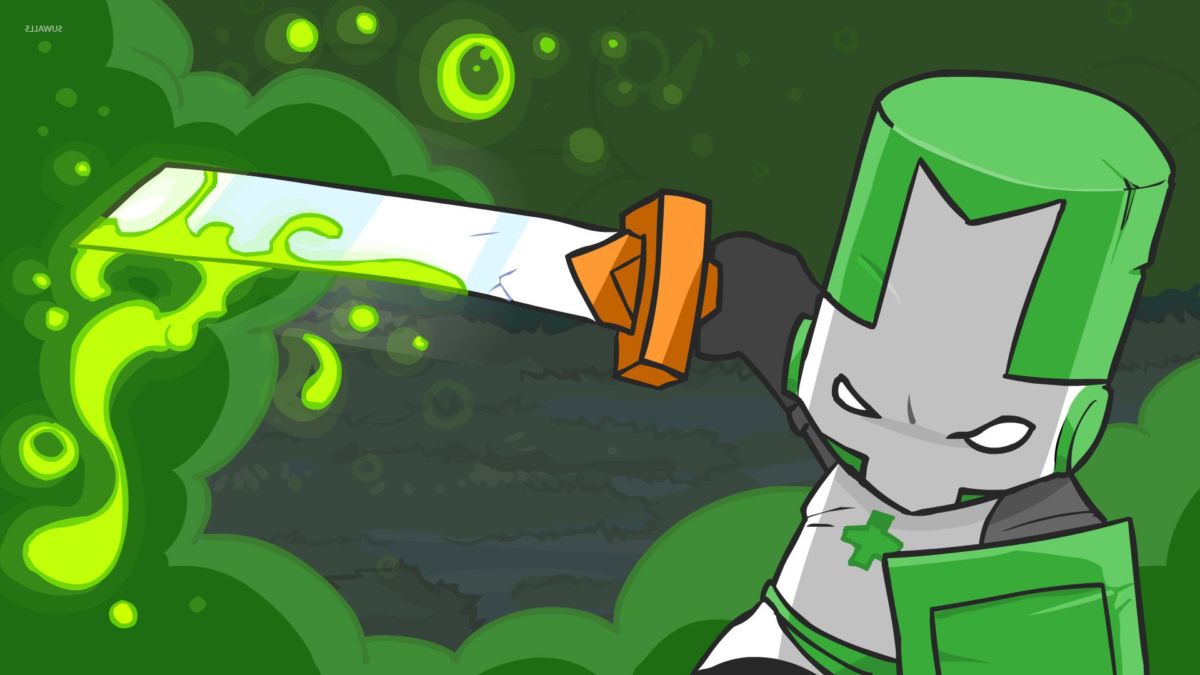 Developer: The Behemoth
Publisher: The Behemoth
Originally a Flash game, Castle Crashers eventually earned itself a full release on PC and consoles. Though it was MIA on eighth-generation consoles for years, the Remastered edition has brought the fun back for more modern players.
A pick-up-and-play beat 'em up experience, Castle Crashers Remastered gets by as much on its charm as the simplicity of its gameplay. With all kinds of silly background gags peppered throughout the levels, this is a great one for a party or even just a couple of pals wiling away a Sunday afternoon. Heck, it's a classic for a reason.
16. Crash Team Racing: Nitro-Fueled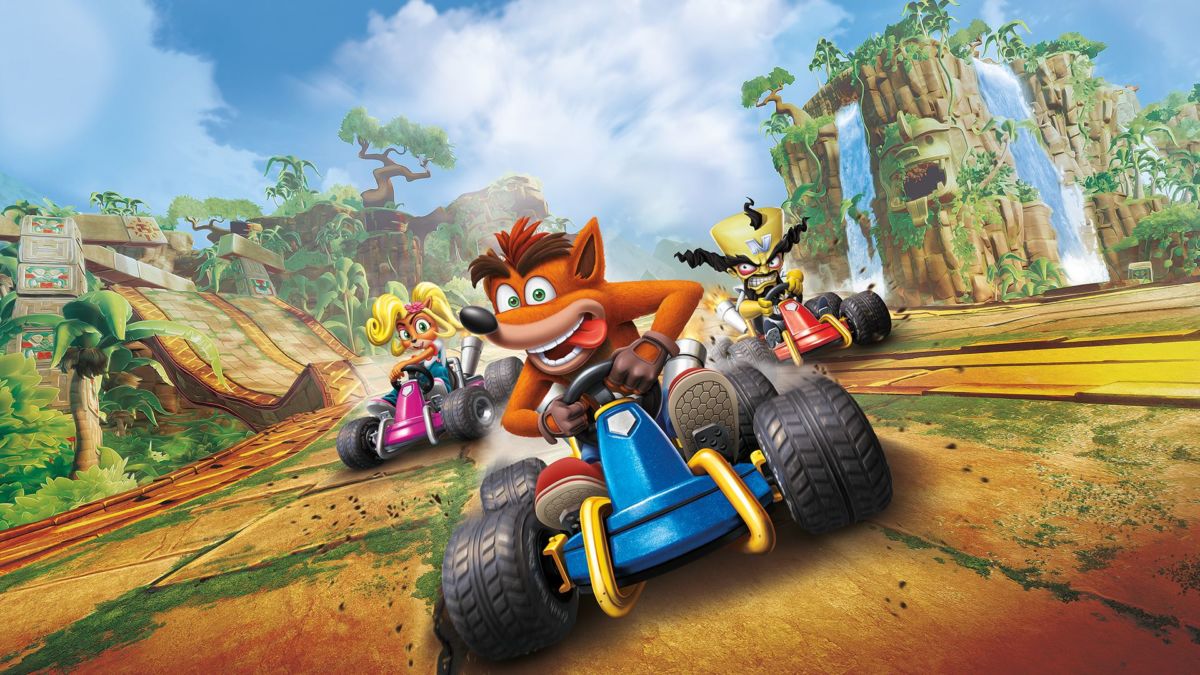 Developer: Beenox
Publisher: Activision
Fans of the PS1 got their wishes granted when it was announced that the Crash Bandicoot games were being remade for modern consoles. The feather in their cap was this gem, Crash Team Racing: Nitro-Fueled, a loving recreation of the spin-off racer featuring Crash and friends.
Though its Mario Kart influences are as clear as day, Crash Team Racing: Nitro-Fueled does things differently enough to make it a total blast to play even today. Though the new coat of paint certainly helps matters, this one was always a blast and it's worth playing for all Crash fans, both old and new.
15. LittleBigPlanet 3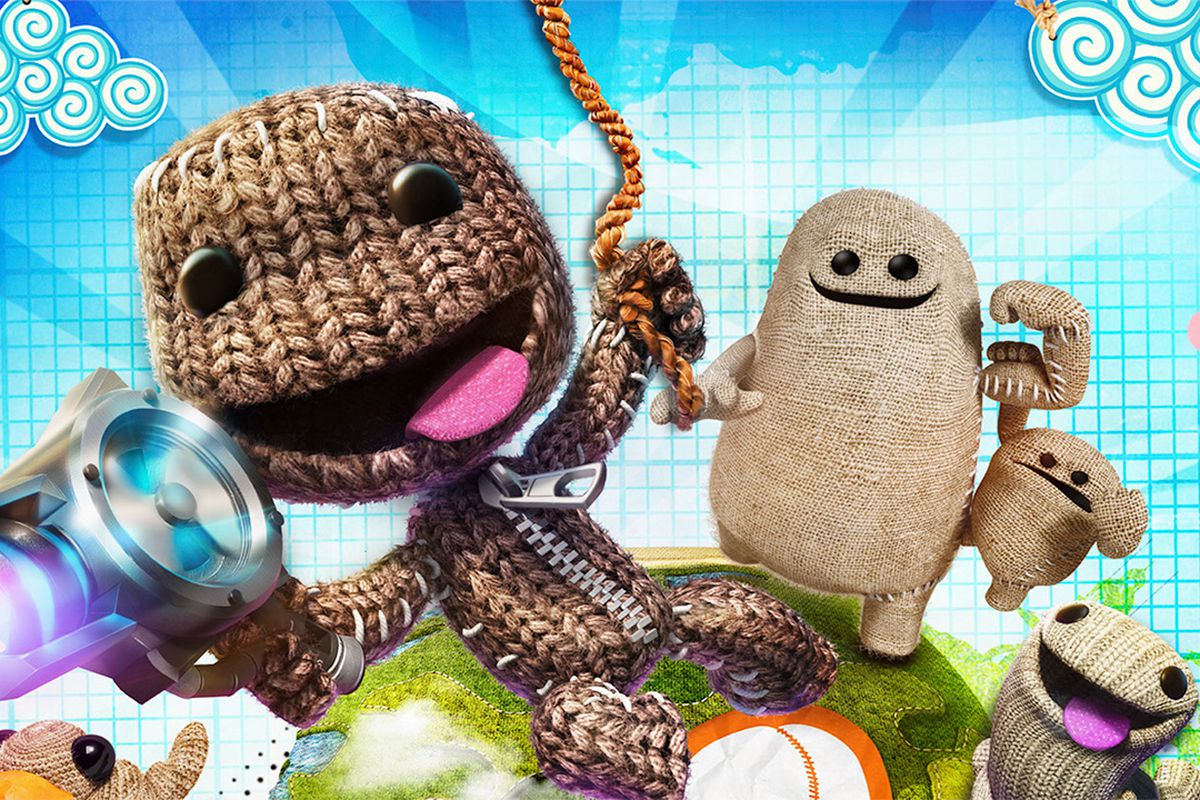 Developer: Sumo Digital
Publisher: Sony Interactive Entertainment
LittleBigPlanet has long held a special place in the world of platformers. With its endless fount of creativity and its charming British wit, the LBP series has made Sony a successful 2.5D platformer to add to its excellent stable of 3D ones.
Featuring new characters to the mix to differentiate in multiplayer and adding more creative elements than ever, LittleBigPlanet 3 is the kind of game you can get endless hours of gameplay out of and an excellent addition to any gaming library.
14. Dragon's Crown Pro
Developer: Vanillaware Atlus
Publisher: Atlus, Atlus USA, Nippon Ichi Software
Vanillaware have carved themselves out a nice little niche of gorgeously animated side-scrolling throwbacks over the last decade. Among them is this multiplayer gem, a fun and action-packed homage to Dungeons and Dragons.
Dragon's Crown Pro streamlines the game for modern consoles with this updated version, so fighting over loot and racing to kill scores of enemies has never looked better. Quick note, however: there are a couple of, ahem, "detailed" character models in this game, so you might wanna skip playing this one with the kids.
13. Dead Nation: Apocalypse Edition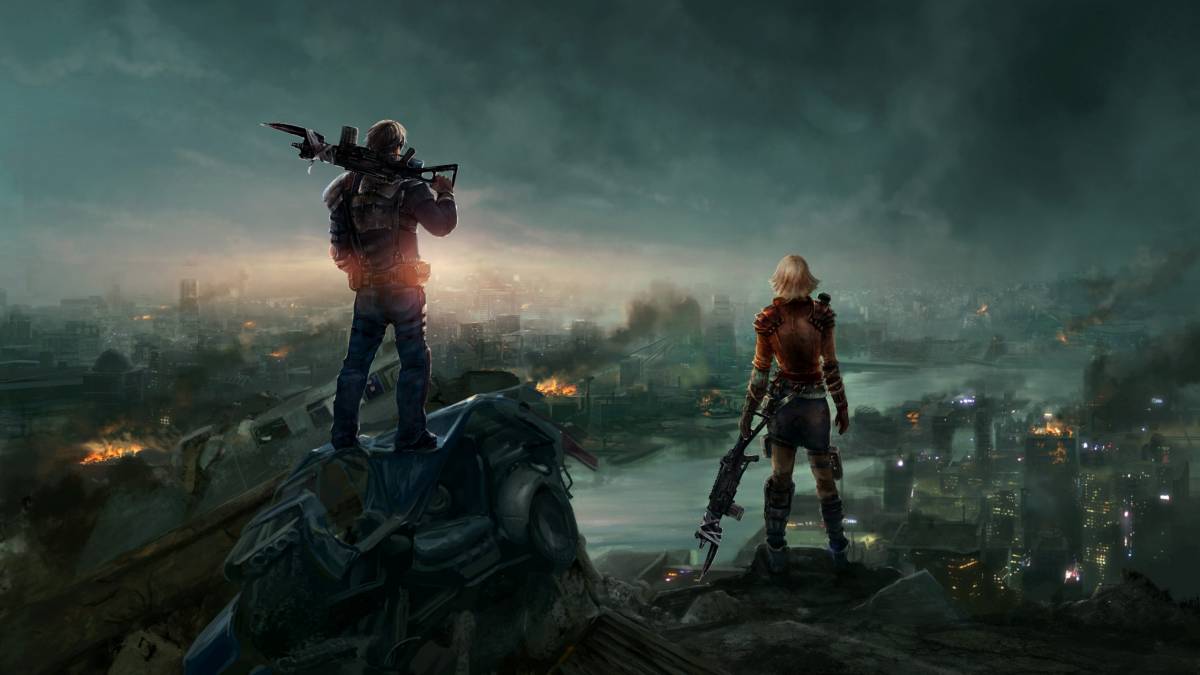 Developer: Housemarque, Climax Studios
Publisher: Sony Interactive Entertainment
After the great player information leak of 2011, many gamers learned just how great Dead Nation was for themselves, as it was one of the free PS3 games Sony offered as compensation for the massive breach.
Dead Nation: Apocalypse Edition may not be free anymore, but the top-down zombie-killing shoot-em-up still offers just as much addictive action as ever on PS4. It's even more intense with a buddy at your side, so load up and start mowing down those undead hordes in this brilliant zombie game for two players.
12. Soulcalibur VI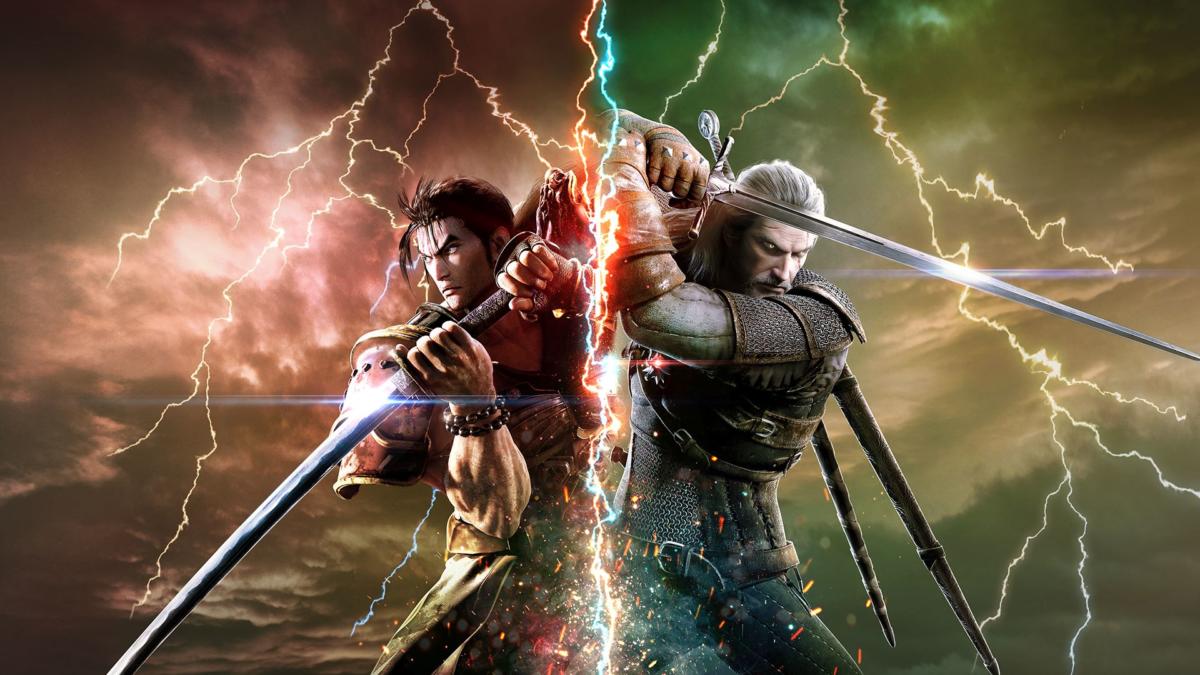 Developer: Bandai Namco Studios
Publisher: Bandai Namco Entertainment
The Soulcalibur series has always been among the top tier of fighting games. With its ultra-deep weapons-based fighting system and its revolving cast of fantastic guest characters, Soulcalibur has remained relevant for over two decades.
Soulcalibur VI, the latest iteration, tightened things up considerably with the game-changing new addition of the Reversal Edge. Further, with gnarly guest characters like 2B and Geralt of Rivia, Soulcalibur VI offers one of the largest and best rosters of any fighting game on the PS4.
11. Guacamelee! 2
Developer: DrinkBox Studios
Publisher: DrinkBox Studios
One of the early breakouts of the indie revolution, Guacamelee! matched charming character design with a silly sense of game industry humor to make for one of the most memorable metroidvanias of all time.
Focusing its humor on meme culture and video game tropes, Guacamelee! 2 is even goofier than its predecessor. If the fun factor alone weren't enough, the platforming and level design are considerably better in this sequel. Between the laughs, the game generates and the overall joy of its gameplay, Guacamelee! 2 is sure to leave you in a good mood after every session.
10. TowerFall Ascension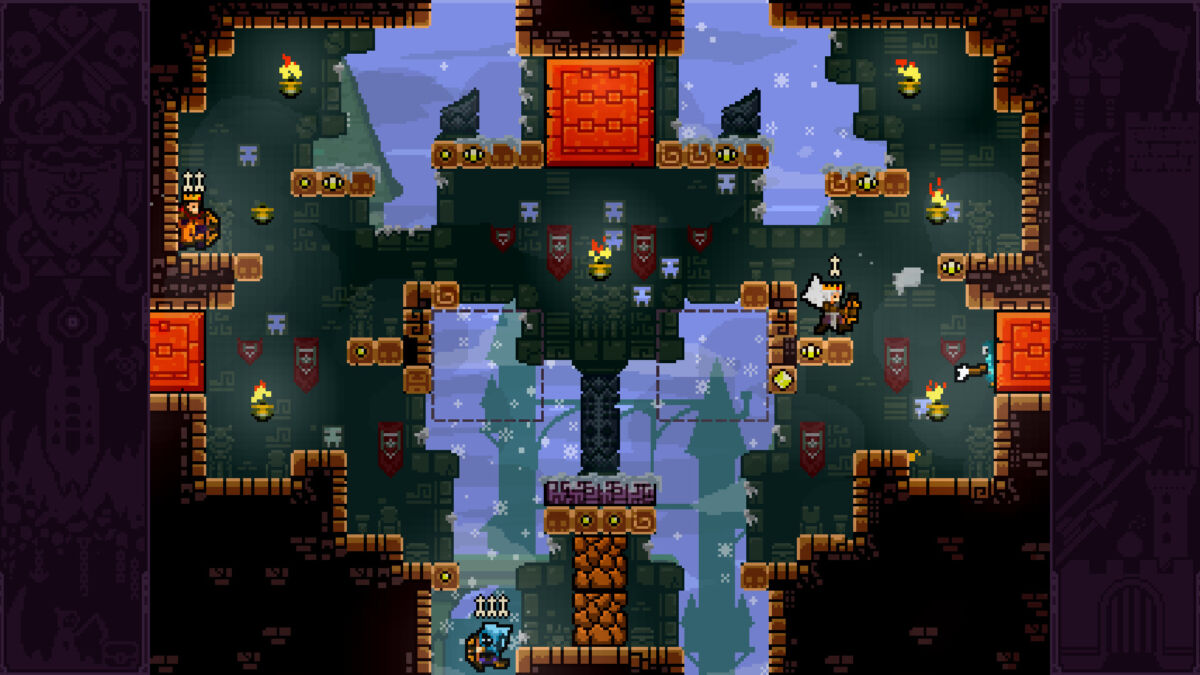 Developer: Matt Makes Games
Publisher: Matt Makes Games
The super frenetic premiere game from Matt Makes Games, Towerfall Ascension, sees as many as 4 players peppering each other with arrows in a retro-style arena. The game's utter speed is what makes Ascension so addictive, with matches over so quickly that you can pump out 15 rounds in a half-hour session.
Picture the simple gameplay of a fighter like Super Smash Bros mixed with the ruthless one-hit kills of games like Bushido Blade, and you'll be close to the mark. A real blast to play with one or more friends, Towerfall Ascension is among the best retro-themed multiplayer games of our era and an easy pick for the best two-player PS4 games.
9. Don't Starve Together
Developer: Klei Entertainment
Publisher: Klei Entertainment
Set in an alternate dimension, Klei Entertainment's Don't Starve set the player as a scientist trapped in a daunting new world of fearful creatures and mysterious circumstances. Forced to adapt or die, players enter a randomly generated world where they must keep their character warm, fed, and sane.
The free update Don't Starve Together spices things up by allowing two players to work together in hopes of doubling their chances of survival. Hunt, build, forage and dread the fall of night with a friend to keep the pressures of Don't Starve's frantic gameplay at bay, if only for a little bit longer.
8. Diablo III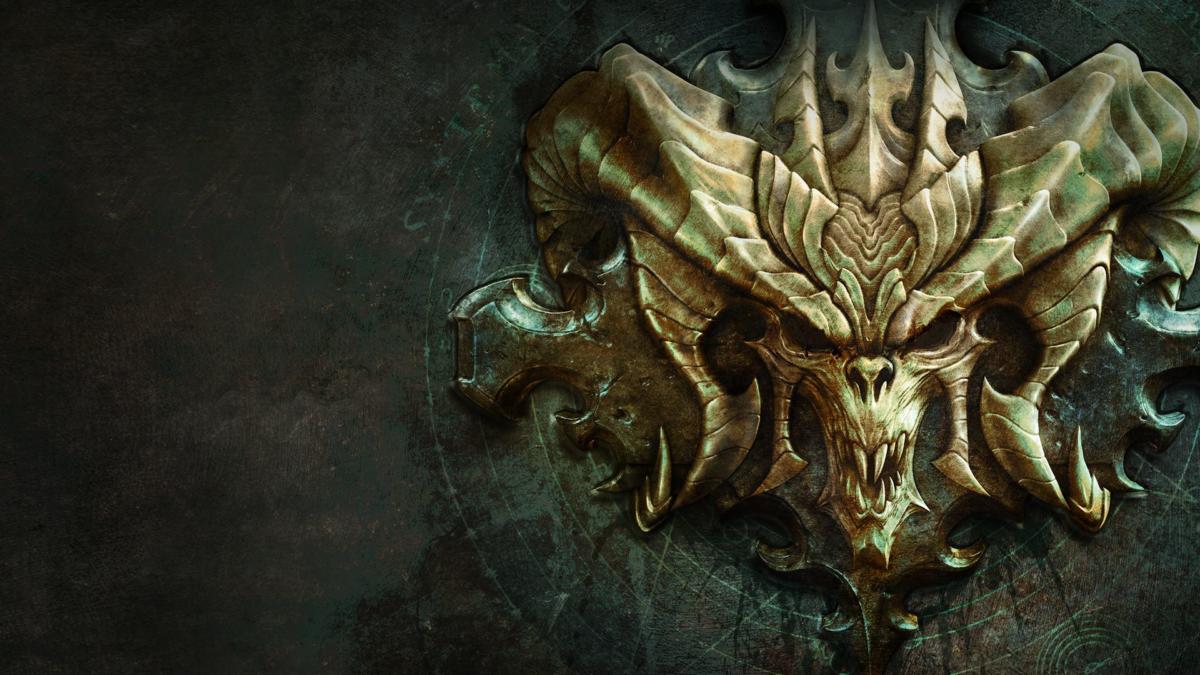 Developer: Blizzard Entertainment
Publisher: Blizzard Entertainment
Blizzard's seemingly immortal dungeon-crawling hack-n-slash hit was destined for a list like this. After all, its progenitor, Diablo II, was one of the earliest co-op dungeon crawlers to allow gamers to slaughter monsters and explore desolate ruins without having to be in the same room.
Today, Diablo III is still occasionally updated with new content, meaning you and your pal of choice will never run out of dungeons to explore, loot to collect, and bosses to take down together. If you just want your two-player PS4 games to be simple hack and slash fun, look no further.
7. Scott Pilgrim vs. The World: The Game
Developer: Ubisoft Montreal, Ubisoft Chengdu
Publisher: Ubisoft
The classic beat-em-up is one of the oldest and best forms of co-op gaming. This is a fact Ubisoft was obviously banking on with their adaptation of Edgar Wright's cult classic tie-in based on the movie of the same name.
Featuring the beloved characters, geeky sense of humor, and the graphic novel's art style, Scott Pilgrim vs. The World: The Game is a total blast to rip through. Playable with up to three friends, Scott Pilgrim has recently been updated and re-released with all of its original DLC included, making the deal sweeter than ever for this one.
6. Knights and Bikes
Developer: Foam Sword Games
Publisher: Double Fine, Playism
Knights and Bikes' behind-the-scenes story is as charming as the game itself is. Crowdfunded on Kickstarter and developed by veterans of other popular games like Tearaway and Ratchet & Clank, Knights and Bikes is the little game that could, and it has earned every ounce of goodwill that has come its way.
This co-op action game doesn't just feature fun gameplay, but also offers a pleasing art style and a great soundtrack to boot. A real total package kind of deal, Knights and Bikes may be short, but it will undoubtedly leave a nostalgic and meaningful impact on anyone who plays it.
5. Rayman Legends
Developer: Ubisoft Montpellier
Publisher: Ubisoft
Ubisoft's Rayman series has long stood in the shadow of more prominent platforming franchises, and it's an absolute shame. With its gorgeous artwork, creative design, and adrenaline-pumping gameplay, Rayman Legends serves as the ultimate example of what this series is capable of.
Further, Rayman Legends offers new daily and weekly challenges and a competitive sports arena to play around in. Few platformers can compare with it, particularly on the PS4. The blistering madcap experience of trying to complete Legends' do-or-die stages with one or more friends adds a layer of insanity that makes it all the more refreshing.
4. Keep Talking and Nobody Explodes
Developer: Steel Crate Games
Publisher: Steel Crate Games
One of the most fabulous ideas for a multiplayer game ever, Keep Talking and Nobody Explodes absolutely requires another player to even experience its silliness.
Giving one player the task of defusing a bomb and the other with the instructions for how each randomly-generated bomb is built, the focus on communication as the clock ticks down is the key to the game's success.
Based on the concept alone, Keep Talking and Nobody Explodes is formatted more like a board game than a video game, but this novelty is a strength here, making it one of the tensest and most fun games you could ever share with a friend.
3. Stardew Valley
Developer: ConcernedApe
Publisher: ConcernedApe, Chucklefish
ConcernedApe's massively successful farming sim is the kind of game that will readily eat a hundred hours for a single player. That's why adding in a pal makes Stardew Valley not just more fun, but also more rewarding as well.
Stardew Valley is a game best played with a roommate, kid, parent, or spouse, as the more you play with your companion of choice, the more addictive its design becomes. One player can plant or harvest crops while the other digs for valuable resources at the mine, doubling your productivity and making it really feel like you're managing a farm with someone you love spending time with.
2. Overcooked
Developer: Team17
Publisher: Team17, Ghost Town Games
Another totally madcap experience, the zany action of Overcooked may only be confined to various increasingly elaborate kitchens, but it feels more like a life-or-death situation. The tension of the game is built on the notion that trying to manage and cook in a kitchen operated by only two people will grow increasingly difficult as time goes on.
Naturally, it does. That's the fun of the game, though, as the speed and energy required to keep up inevitably leads to a mountain of dirty dishes and dangerous stove-fires that must be put out before the next meals can be prepared. Overcooked is an absolute one-of-a-kind game that requires a friend to even have a sniff at making it past the first few levels.
1. Rocket League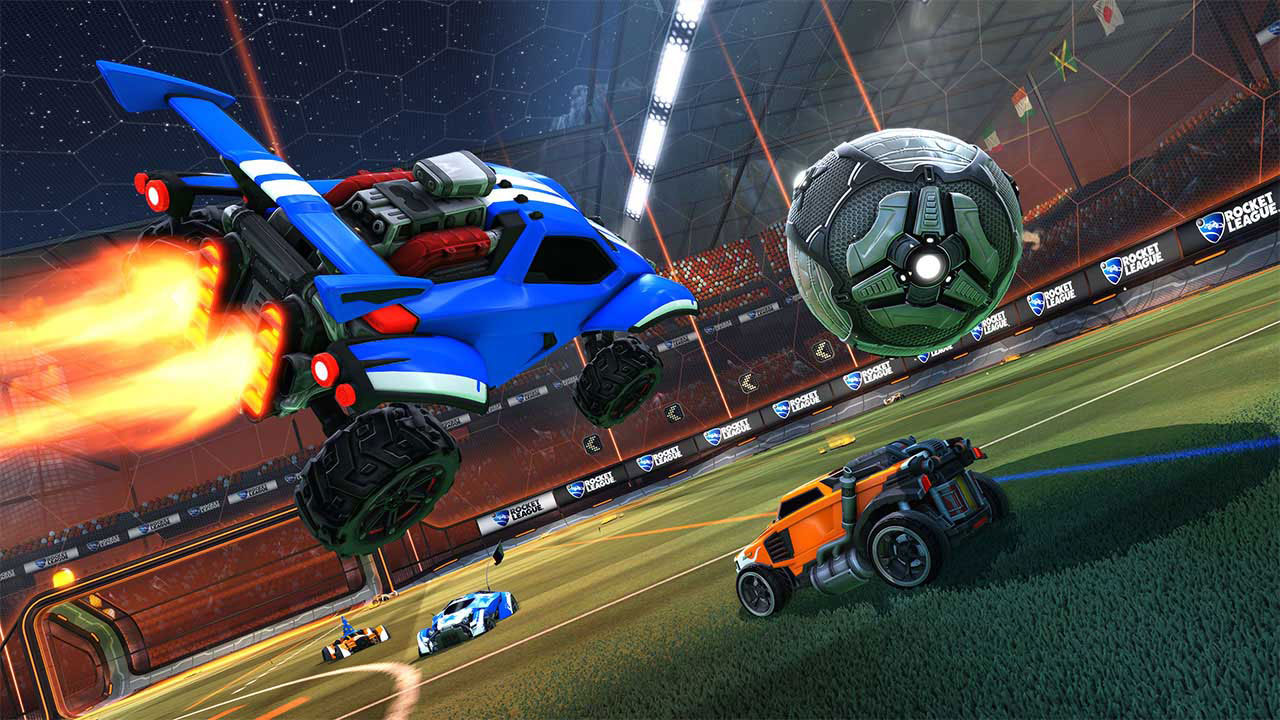 Developer: Psyonix
Publisher: Psyonix
The concept of using rocket-powered cars to play soccer is one that is so definitively a "video game" thing. Setting up to 8 players battling to bump and knock an oversized soccer ball into their opponent's goal is just as crazy and silly as it sounds, and that's absolutely the point.
One of the most enduring and beloved multiplayer games of all time, Rocket League is the kind of game that will have players battling it out for supremacy all afternoon, and you'd better believe they'll love every ridiculous second of its setting. Best of all, Rocket League is totally free, so even if your wallet is empty, you and your friends can still enjoy this one for ages.
READ NEXT: The Best PS4 Co-Op Games You Should Play