The Nintendo Switch is home to a wide variety of games for any couple that's interested in spending some quality time together through gaming. Whether you're looking for some titles that require you and your partner to work together as a team or an intense battle that pits the two of you against each other, the Switch's vast library of games has exactly what you're looking for.
While some of these titles can be played with just one system and an extra controller, others require both players to connect through separate consoles, which is also great for long-distance couples. So get ready to test your relationship with some of the best Switch games for couples — and remember, it's all in good fun.
The Best Switch Games For Couples
15. Rayman Legends
Developer: Ubisoft Montpellier
Publisher: Ubisoft
Players: 4
Originally released back in 2013, Rayman Legends is a great entry to the series that features some interesting new gameplay elements that help keep things fresh throughout the entire playthrough.
You and your partner will be able to choose from 4 different characters and go through a series of inventive platform levels. Players can even take control of an assist character to help the other players by grabbing enemies, cutting ropes, collecting items, and interacting with the environment.
Rayman Legends even features music-based levels where players have to attack, jump, and move to the beat of the song that's playing in the background.
14. Florence
Developer: Mountains
Publisher: Annapurna Interactive
Players: 1
Florence is a wonderful experience that's sure to bring all sorts of emotions out of players as they follow the game's simple yet profound narrative of a young woman trying to find her place in the world.
The story centers around Florence, a 25-year-old woman who's unsatisfied with the monotony of her daily routine. One day, she meets a musician named Krish playing the cello in the park and the two immediately hit it off. The game beautifully encapsulates all of the ups and downs of an entire relationship through clever mechanics that anyone can understand.
Although Florence isn't that long and doesn't really have a multiplayer mode, it's still an incredible game that shouldn't be missed.
13. New Super Mario Bros. U Deluxe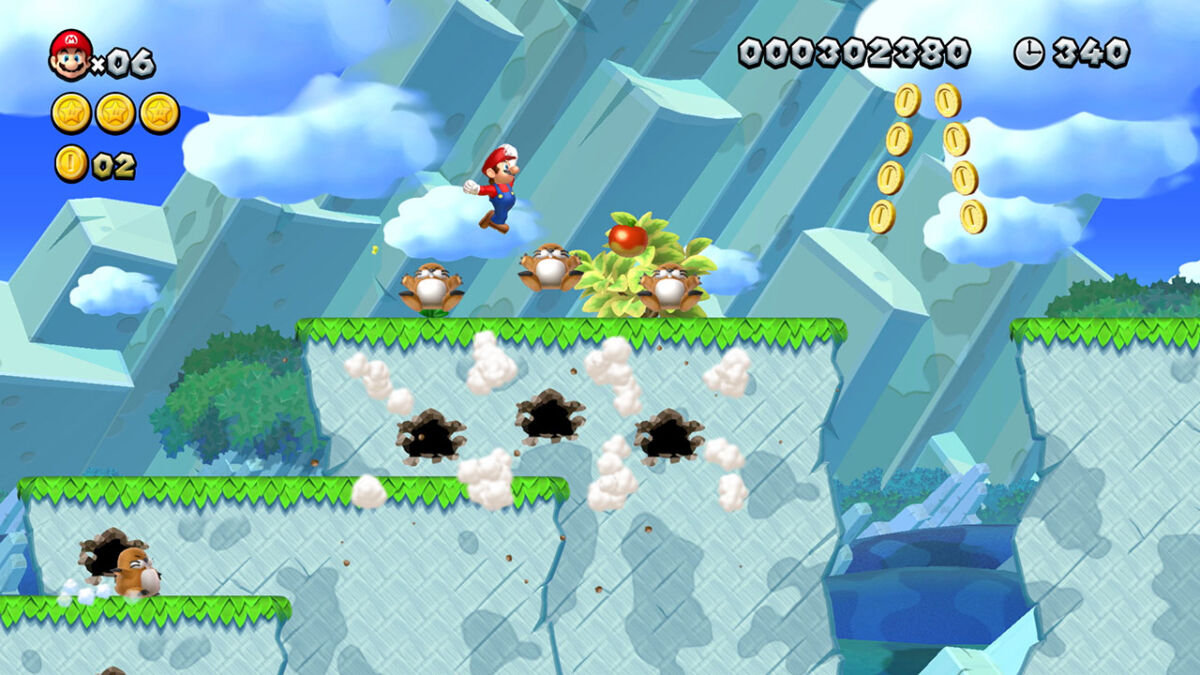 Developer: Nintendo
Publisher: Nintendo
Players: 4
There's a special kind of chaos that takes place whenever two or more players try to work together in order to reach the end of a level in New Super Mario Bros. U Deluxe.
More often than not, you'll find yourselves chucking each other around or using each other as a quick platform in order to gain momentum. You might even be tempted to stay in a bubble while your better half finishes the rest of the level for you.
But if you're looking for a fun platformer that'll have both of you yelling at each other as you go through an insane amount of levels, then you can't really go wrong with New Super Mario Bros. U Deluxe.
12. Catherine: Full Body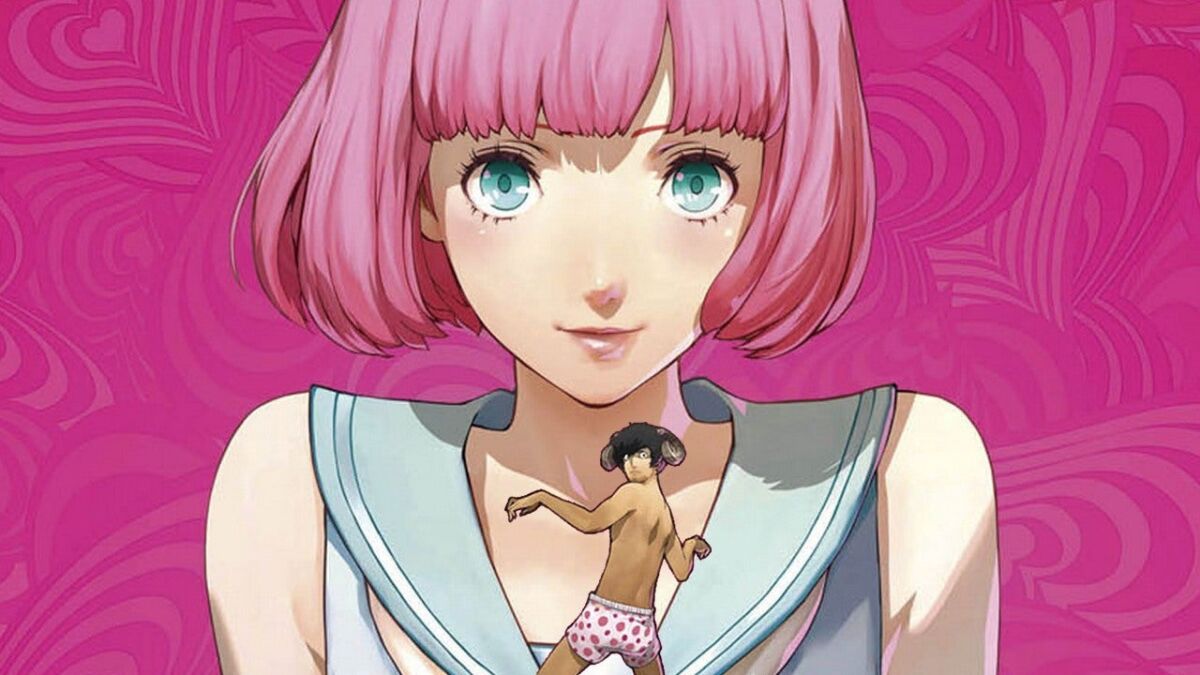 Developer: Atlus
Publisher: Sega
Players: 2
Catherine: Full Body is a unique puzzle game that features some interesting themes regarding commitment, relationships, and love in general.
When an indecisive man named Vincent gets involved with another woman, he's forced to climb for his life as he faces all sorts of disturbing creatures in his nightmares. Players will have to overcome a series of block-based puzzles in order to reach the goal at the top so they may live to climb another day.
Catherine: Full Body features some interesting twists and turns that'll keep you guessing throughout the entire campaign, and there's even a versus mode where you and your partner can face off against each other by going through all sorts of relentless puzzles.
11. Lovers in a Dangerous Spacetime
Developer: Asteroid Base
Publisher: Asteroid Base
Players: 4
Like in any relationship, teamwork, cooperation, and communication are vital to keeping the ship afloat, and Lovers in a Dangerous Spacetime takes this metaphor to its most literal sense.
As you and your partner fly aboard your spaceship through the vastness of space, you'll come across the evil forces of anti-love who are determined to take you down. You'll have to work together and take over a variety of different stations that control the ship's weapons, engines, and shields.
The problem is, these stations are scattered around different areas in the ship, so you'll have to act fast and work as a unit in order to survive your trip to the stars.
10. Overcooked 2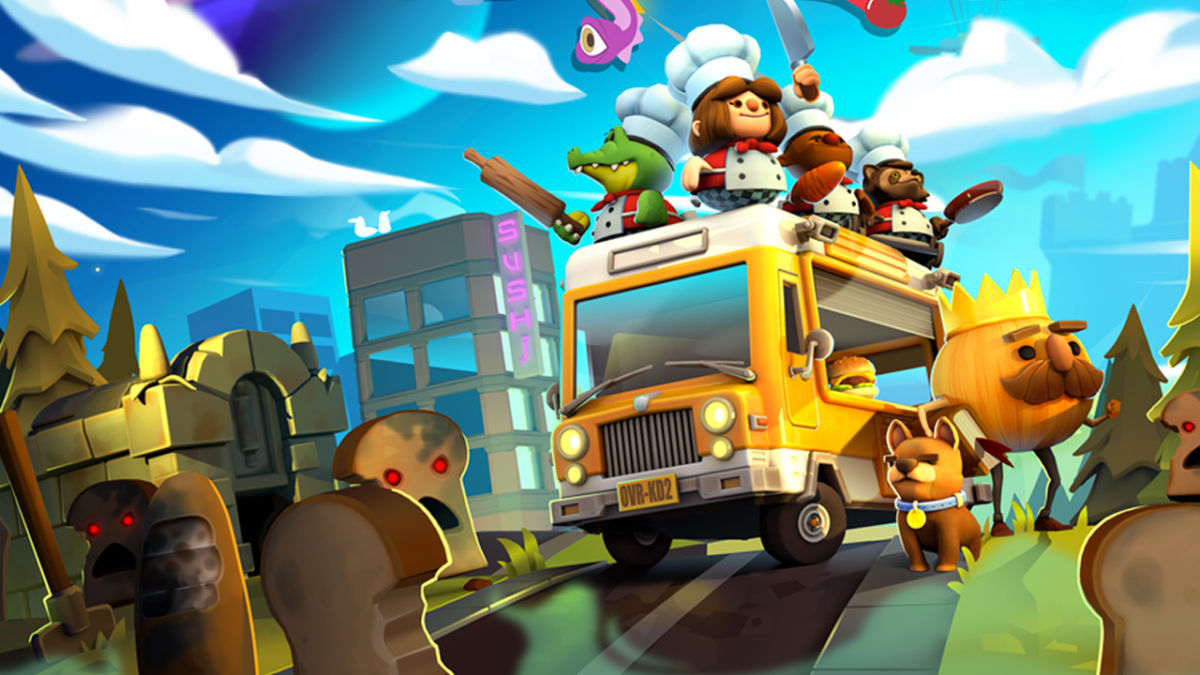 Developer: Ghost Town Games
Publisher: Team17
Players: 4
In Overcooked 2, you and your partner will have to take over kitchen duty as both of you attempt to prepare a ridiculous number of orders in a manic kitchen where anything could happen.
Rats could appear to steal your ingredients, fires could spread across the whole kitchen, and there are even moving platforms that can change the whole layout of the stage. So you'll have to work together by throwing ingredients towards each other and avoid all sorts of insane obstacles.
Overcooked 2 is a fun party game to play with your significant other, but it will also test your communication skills as you participate in the videogame equivalent of Hell's Kitchen.
9. Luigi's Mansion 3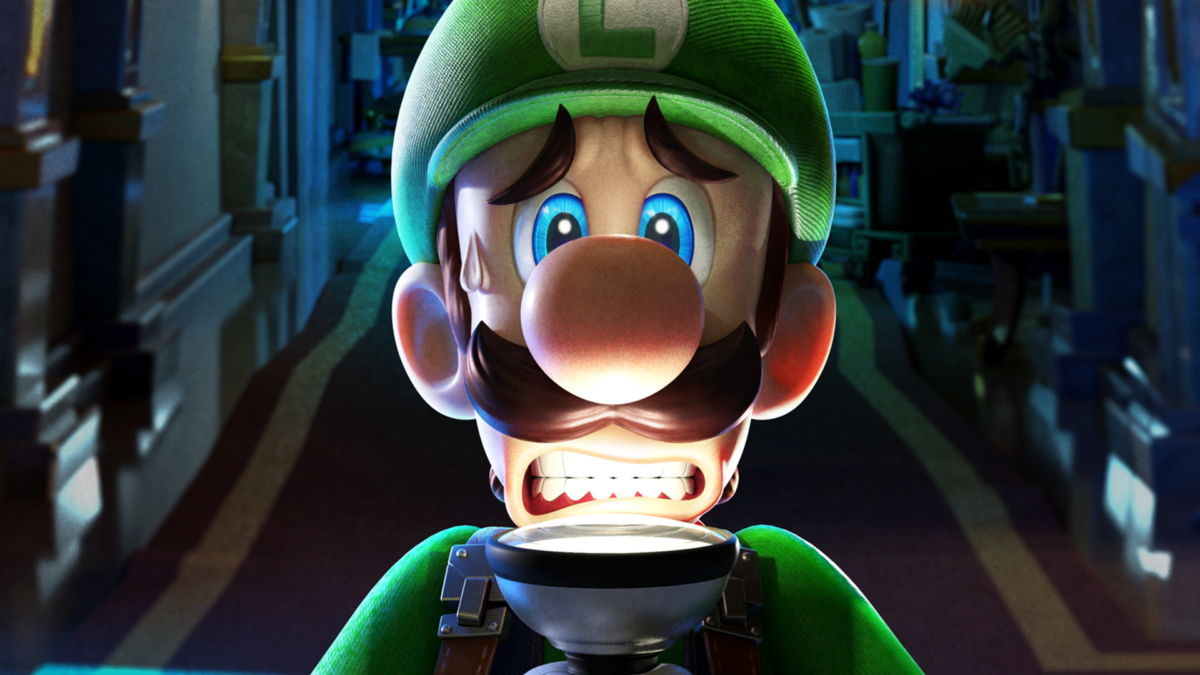 Developer: Next Level Games
Publisher: Nintendo
Players: 4
Luigi's Mansion 3 is a fantastic addition to the series that's made even better with the company of that special someone. This time around, Luigi has to overcome his fears in order to rescue his friends from the haunted Last Resort Hotel.
Luigi's newest weapon, the Poltergust G-00, has all sorts of functions that allow him to slam, vacuum, and blow away all of his ghostly foes. Luigi's Mansion 3 also supports two-player co-op, which allows another player to take the role of his slime-like doppelganger called Gooigi, so they can help the green plumber overcome a series of obstacles.
Each floor has its own unique theme that'll keep you and your partner on your toes as you face all sorts of spooky ghosts on your journey to rescue Mario and company.
8. Stardew Valley
Developer: ConcernedApe
Publisher: ConcernedApe
Players: 4
For those of you who have thought about leaving the stresses of modern living behind so you can move out to the countryside and live off the land —look no further. Stardew Valley lets you live out those fantasies of living the simple life.
And with the company of that special someone, you're bound to lose track of time as you grow crops, raise animals, craft items, and even get married in this engrossing farming simulator.
Stardew Valley is sure to provide a relaxing, zen-like experience that'll have you in its clutches for a long time to come.
7. Castle Crashers Remastered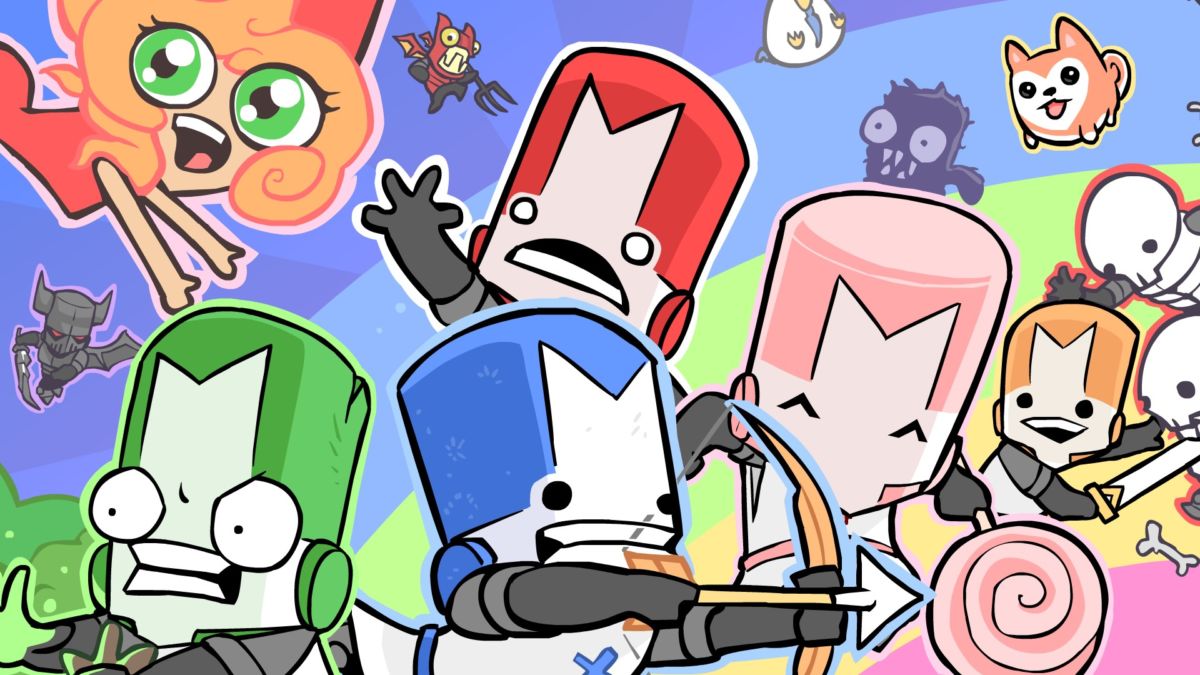 Developer: The Behemoth
Publisher: The Behemoth
Players: 4
What better way to spend time together than with a fun beat 'em up game? Castle Crashers is a fantastic entry to the genre with its straightforward hack and slash action and charming visuals.
The game also incorporates some RPG elements that add to the overall sense of progression. As players make their way through the campaign, they'll be able to unlock different abilities by leveling up their characters.
While beat 'em up games aren't as prevalent as they were back in the day, Castle Crashers manages to capture the same feeling of camaraderie found in other classics of the genre — especially when you're accompanied by that special someone.
6. Super Mario Party
Developer: Nintendo
Publisher: Nintendo
Players: 4
Mario Party games are known to test the strongest relationships as it pits players against each other in a board game where the main goal is to finish with the most number of stars and coins.
As you travel across the stage, you'll have to participate in a variety of minigames that'll have you teaming up with your significant other in one scenario, only to pit you against each other in the next.
Super Mario Party will have you and your partner heckling at each other throughout the entire game, so get ready to go through a whole slew of emotions as you battle for the title of first place in one of the Switch's best party games.
5. Cuphead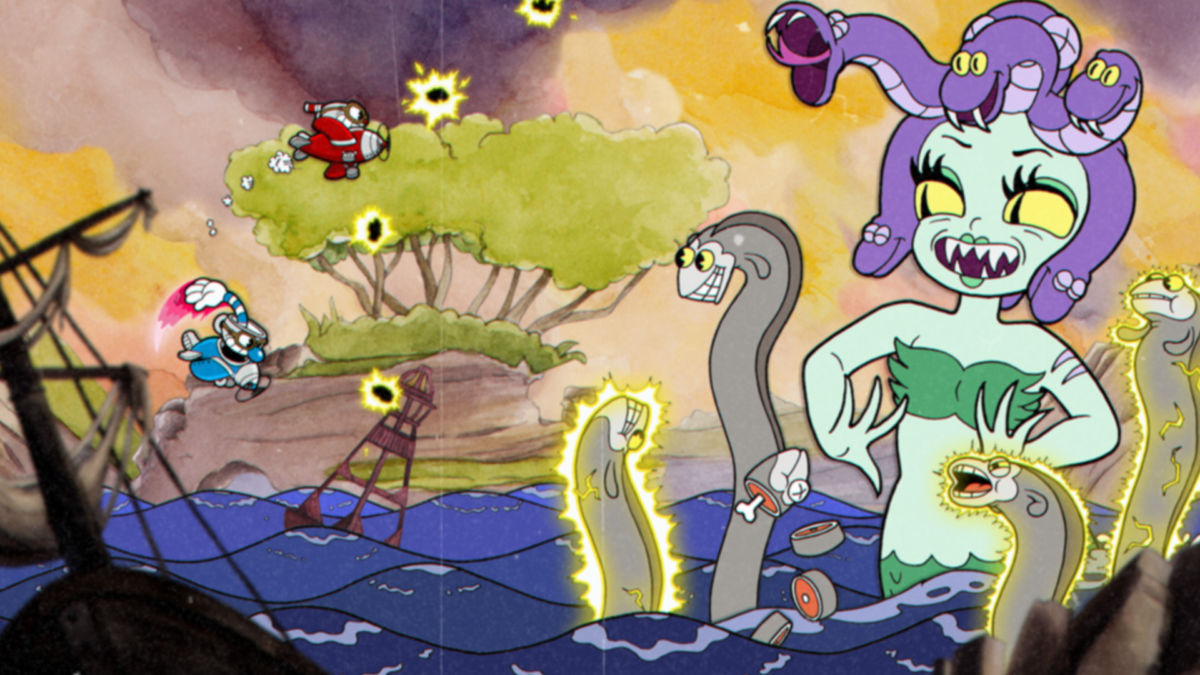 Developer: Studio MDHR
Publisher: Studio MDHR
Players: 2
Featuring an astounding homage to classic hand-drawn animation, Cuphead is sure to wow players with its gorgeous art style and challenging difficulty.
Two players can take control of Cuphead and Mugman as they go through a series of boss battles, bullet-hell nightmares, and run 'n gun platform levels. Players will also be able to alternate between weapons, find hidden collectibles, and revive each other by parrying over their partner's ghost.
Cuphead's difficulty might be too challenging for casual gamers, but the beautiful art style and infectious jazz soundtrack are sure to have any player hooked from beginning to end. One of the Switch's most challenging co-op games.
4. Mario Kart 8 Deluxe
Developer: Nintendo
Publisher: Nintendo
Players: 4
The Mario Kart games are always a blast to play. Whether you're racing on fan-favorite tracks like Rainbow Road or duking it out in battle mode, Mario Kart 8 Deluxe is sure to bring out anyone's competitive side.
Mario Kart 8 Deluxe is the perfect package for those who are looking for an accessible game to play with their significant other. You'll find yourselves hurling turtle shells at each other from time to time, but that's necessary if you want to make it to first place.
This enhanced version of the game features brand new characters, vehicles, and race tracks to keep you and your partner entertained for hours in arguably the best racing game on Switch.
3. Super Smash Bros. Ultimate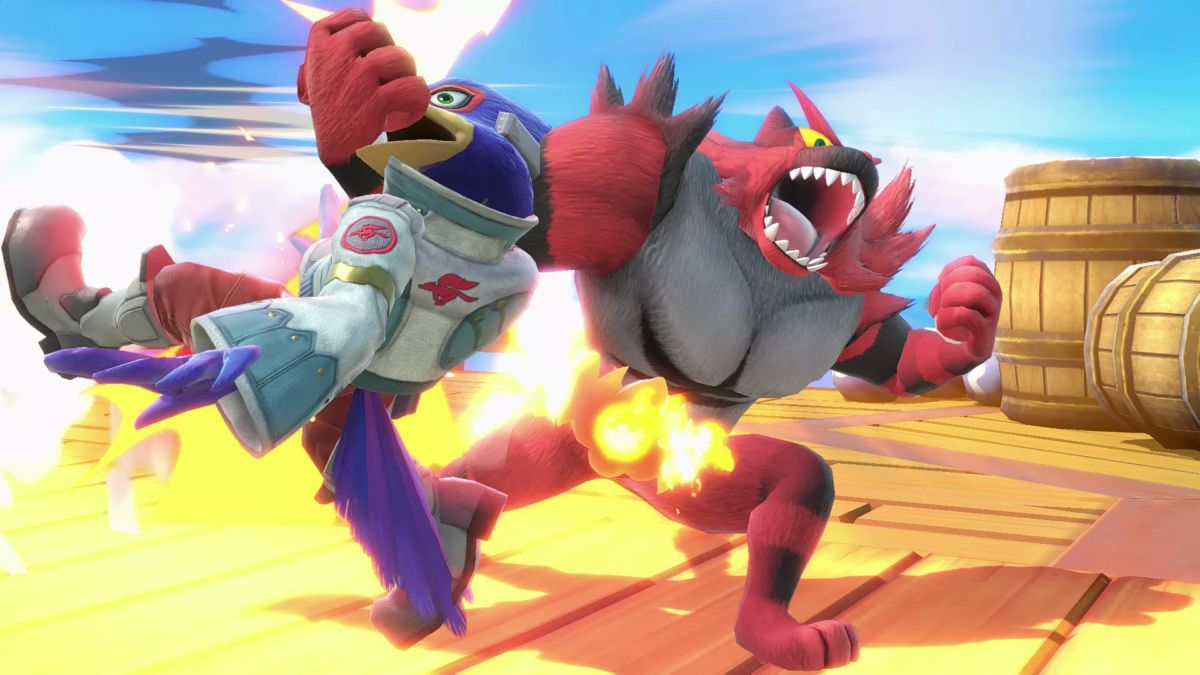 Developer: Nintendo/Bandai Namco
Publisher: Nintendo
Players: 4
If you and your partner are looking to blow off some steam and settle some arguments, then you can battle it out on Nintendo's epic crossover: Super Smash Bros. Ultimate.
The game features accessible controls that don't really require the complex button combinations that are usually associated with the fighting genre, so everyone has a chance of gaining the upper hand at any moment in time.
With over 80 characters to choose from and a variety of different stages and game modes, Super Smash Bros. Ultimate will have you and your partner coming back for one more match.
2. Minecraft
Developer: Mojang
Publisher: Mojang
Players: 4
You can't really go wrong with Minecraft. The game provides a unique sense of freedom as it lets players explore a randomly generated cube-like world filled with all sorts of possibilities.
Whether you want to spend some time with your partner building elaborate creations that feature a mix of both of your designs, or survive against a slew of enemies as you live off the land, Minecraft is suited for all sorts of play styles.
The game also features split-screen co-op, so all you need is an extra pair of Joy-Cons or an additional Pro Controller for you and your partner to lose yourselves in the wonderful world of Minecraft.
1. Animal Crossing: New Horizons
Developer: Nintendo/Bandai Namco
Publisher: Nintendo
Players: 2
Now's as good a time as ever to jump into Animal Crossing: New Horizons. This time around, the game takes place on a deserted island, and players have to turn the island into a functioning society filled with quirky animal residents.
There's a wide variety of activities to keep players busy as they work on their very own island paradise. Players can customize their homes and characters, collect insects, hunt for fossils, go fishing, and improve their community.
And if you want, you can show off your island to your significant other through the same system or from the comfort of your own homes. So if you're looking for an easy-going game that you and your partner can enjoy, then Animal Crossing: New Horizons is exactly what you both need.
READ NEXT: 20 Best Couch Co-Op Games You Should Play
Some of the coverage you find on Cultured Vultures contains affiliate links, which provide us with small commissions based on purchases made from visiting our site. We cover gaming news, movie reviews, wrestling and much more.