With the advent of online gaming, it would be fair to say that couch co-op and split screen games have fallen by the wayside somewhat.
It's a shame, because so many of our childhood bonds were forged in the fires of marathon sessions of gaming on the same screen, popping headshots from distance on an unsuspecting friend or dropping TNT on them while power sliding around corners. Oh, and occasionally working together, too.
That's not to say split-screen gaming is dead though, far from it in fact. With that in mind, we've dug out the best PS4 split screen games we could find in no particular order. How many have you tried, and which would you recommend for us to try out with a friend?
Note: Thanks to backwards compatibility, all of these games will also work on a PS5.
BEST PS4 SPLIT SCREEN GAMES: Diablo 3 | A Way Out | Borderlands: The Handsome Collection | Rayman Legends | Overcooked | Rocket League | Fortnite | Divinity: Original Sin 2 | Resident Evil 5 | Star Wars Battlefront 2 | Call of Duty: Modern Warfare | Ark: Survival Evolved | Lego Games | Crash Team Racing: Nitro Fueled | Nex Machina
1. Diablo 3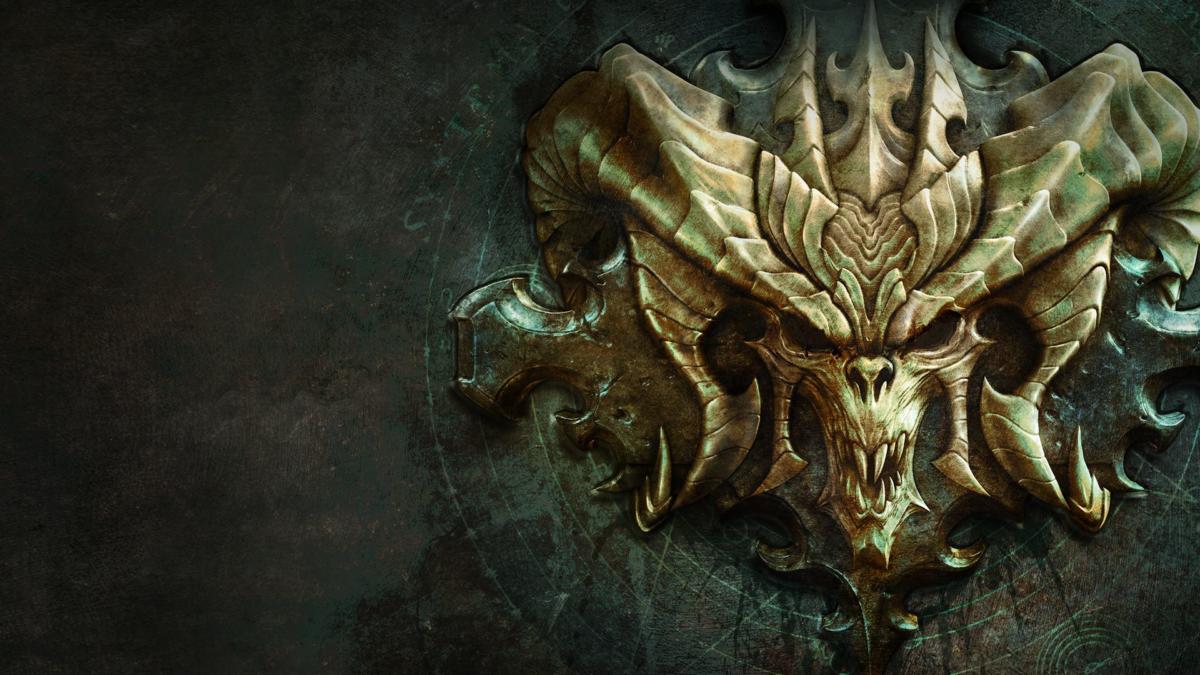 Developer: Blizzard
Publisher: Blizzard
Players: 4
A game that struggled at launch and grew into a powerful entry in the franchise after some time (and the excellent Reaper of Souls expansion), we'd argue that Diablo 3 was one of the progenitors of the games as a service movement that so many games subscribe to today.
An isometric dungeon crawler, Diablo 3 may have been born on PC but it plays excellently on consoles with responsive controls, a steady frame rate, and some of the finest co-op demon slaying you can find in split-screen.
The game's loot-chase is legendary, and being able to start Adventure Mode to avoid grinding through the story and instead focus on powering up each class is an inspired addition.
2. A Way Out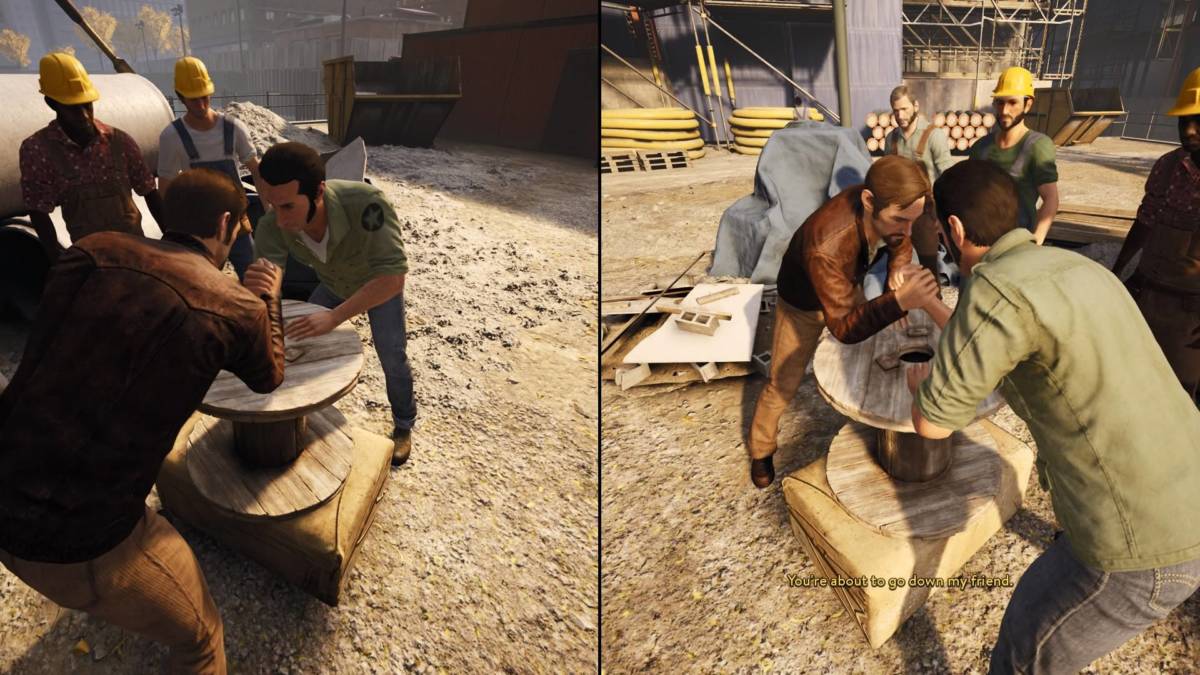 Developer: Hazelight Games
Publisher: Electronic Arts
Players: 2
A title from Josef Fares of Brothers: A Tale of Two Sons fame, A Way Out is a co-op adventure that can only be played with a friend. There is no single player component.
That's no bad thing, as A Way Out plays out as a third-person action-adventure focusing on Leo and Vincent, two inmates looking to get out of jail and stay out.
What follows is a mix of stealth sections, brawling, shootouts, and mini games that play out side by side from each character's perspective. There are even dialogue options, and many challenges must be tackled as a team, like distracting a guard so your comrade can sneak past. It's one of the generation's best surprises, and if you have EA Play you can play it as part of your membership.
3. Borderlands: The Handsome Collection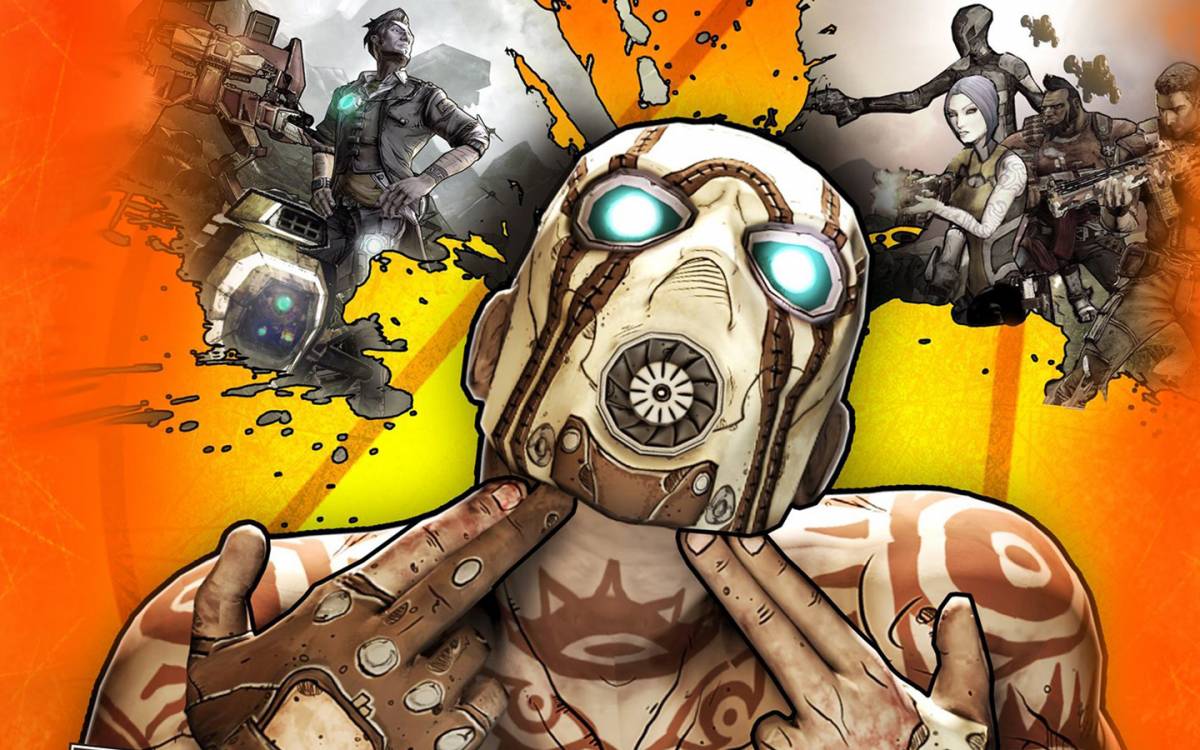 Developer: Gearbox Software
Publisher: 2K Games
Players: 2
Borderlands might not be to everyone's taste, but there's no denying the appeal of unlocking progressively more ridiculous weaponry with which to blow away mutants and psychos in the wastelands of Pandora.
Operating in a similar way to a first-person Diablo in many regards, this class-based shooter offers impressive depth in its RPG systems as well as literally thousands of weapons to acquire, each with their own unique stats.
2019's Borderlands 3 also offers that same loot-shooter goodness, but we've opted for the Handsome Collection for the amount of bang for your buck, with this offering Borderlands 2 and the Pre-Sequel along with all of their DLC.
4. Rayman Legends
Developer: Ubisoft Montpellier
Publisher: Ubisoft
Players: 4
It's been a while since we've heard from Ubisoft's limbless wonder, but there's a reason this 2013 entry (that came to PS4 in 2014) is still so highly-regarded.
A platformer with up to four players flinging their way through its masterfully crafted levels, its controls always feel tight and death never feels cheap as it can do in similarly chaotic titles (we're looking at you, New Super Mario Bros Wii-U).
Add to that some stunning visuals and an incredible soundtrack, and Rayman Legends is one of the best platforming titles of the last decade, hands down.
5. Overcooked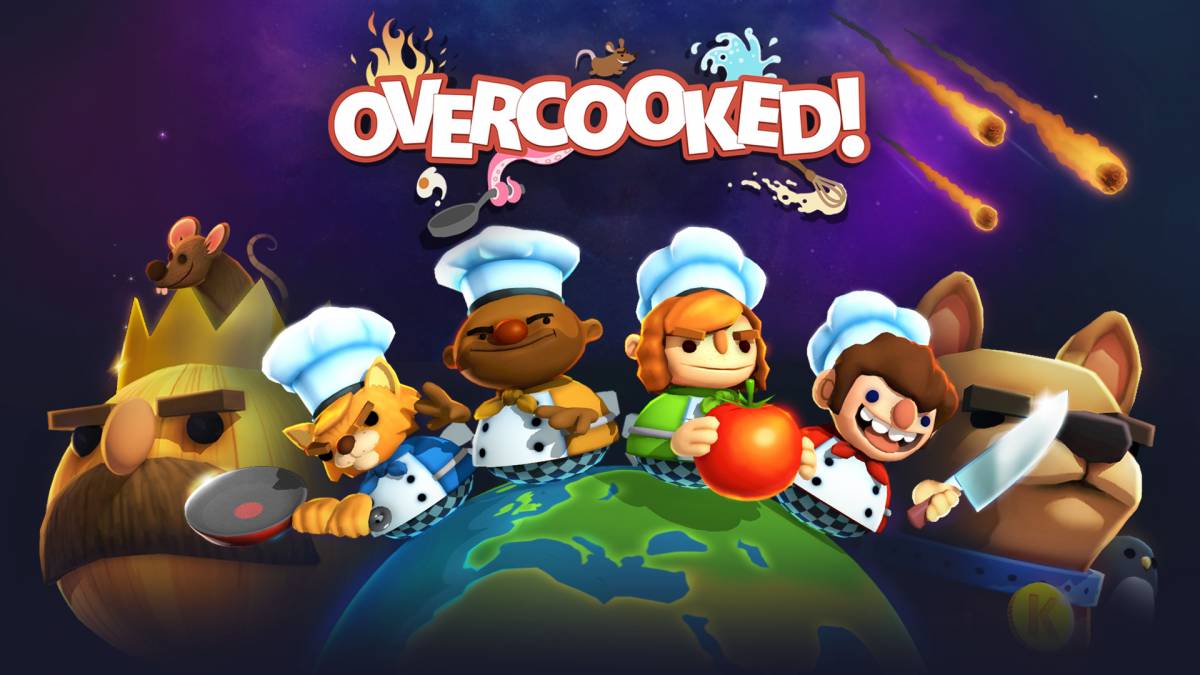 Developer: Ghost Town Games
Publisher: Team17
Players: 4
If you've ever wanted to be a chef, then Overcooked (and its similarly fantastic sequel) might just put you off. It could also end your relationship if you're not careful.
This co-op task manager starts nice and easy, with players chopping and frying potato to make chips or building hamburgers from scratch, but before you know it you're trying to cook up a gourmet feast while travelling in a bus that keeps splitting in half, or in the middle of the ocean as platforms split apart.
Overcooked is the ultimate test of a friendship, because if you can stay cool in the heat of these kitchens, you can survive anything – unlike us.
6. Rocket League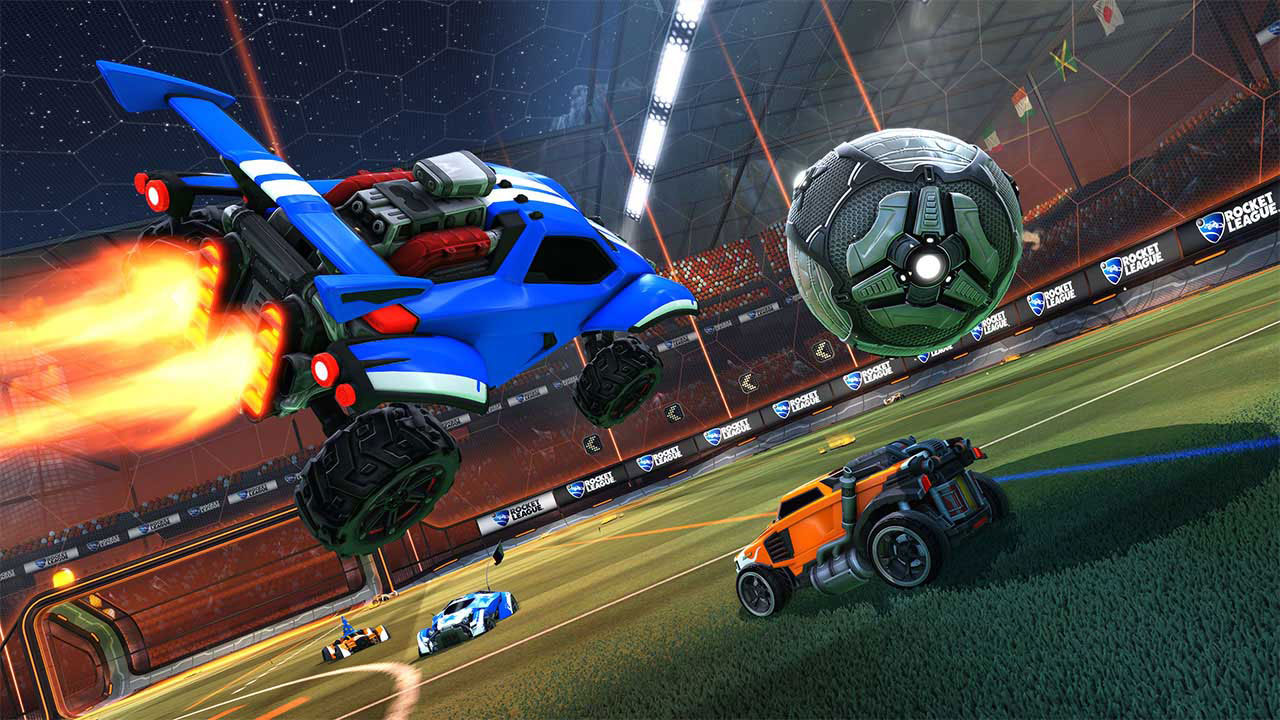 Developer: Psyonix
Publisher: Psyonix
Players: 4
A game that became a cultural phenomenon on the back of launching on PlayStation Plus towards the start of the generation, Rocket League feels intrinsically linked to PlayStation.
As good as playing football (or soccer) is, it's always better with friends and that's doubly true when it comes to playing the sport on four wheels as opposed to two legs.
Being able to come up with new strategies while sat next to a teammate before putting them into action somehow feels more rewarding than doing it online.
7. Fortnite
Developer: Epic Games
Publisher: Epic Games
Players: 2
On the subject of cultural phenomenon, Fortnite is likely the biggest game in the world right now and it just keeps getting better.
The battle royale juggernaut added the much-requested Split-Screen mode in late 2019, meaning you can now earn your Victory Royale with your friends on the same screen.
Like Rocket League, this gives Fortnite new life, allowing you to easily point out enemy locations or come up with building situations without having to parse that same information over the internet.
8. Divinity: Original Sin 2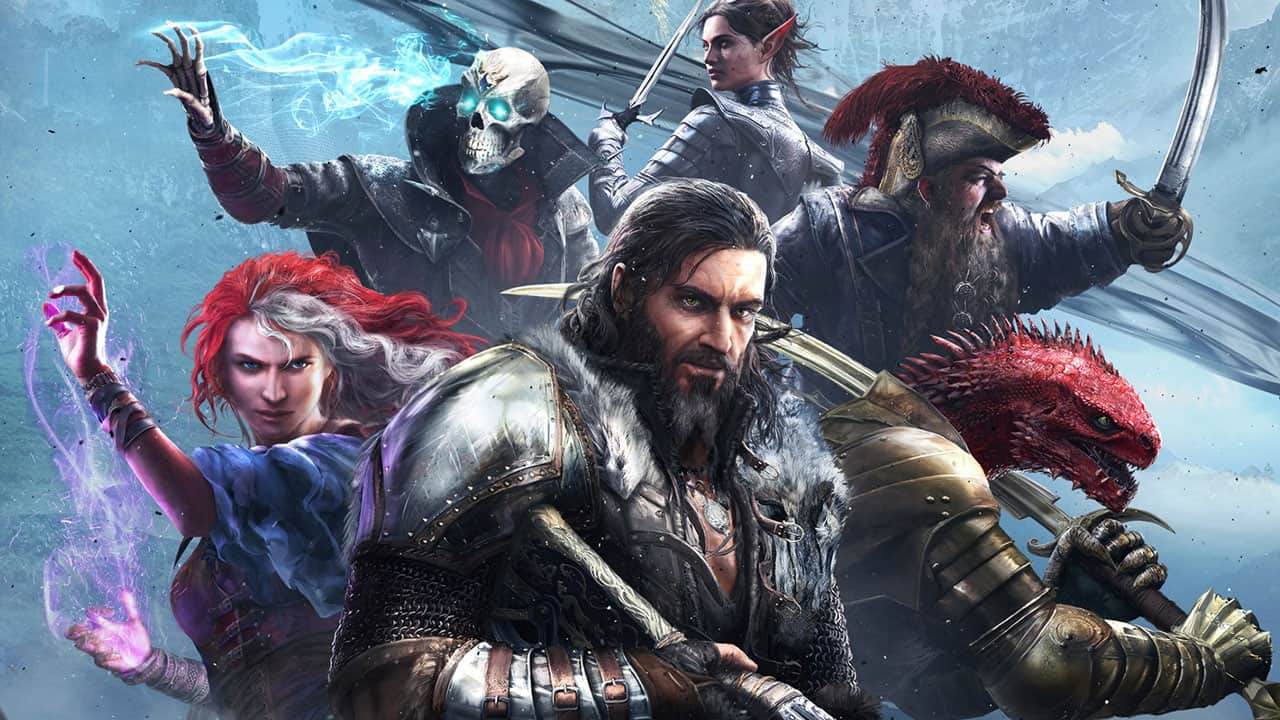 Developer: Larian Studios
Publisher: Larian Studios
Players: 2
One of the generation's most underrated titles, Divinity: Original Sin 2 is the best RPG you're likely not playing.
An isometric RPG with deep character customisation and turn-based combat, Original Sin 2 (and the first title) are playable entirely in co-op, complete with character-specific dialogue choices and dice rolls.
It's the closest you can get to a pen and paper RPG on console, and we'd recommend playing as the Undead since they have to wear buckets over their heads so as not to scare the townspeople, making them easily the funniest race.
9. Resident Evil 5
Developer: Capcom
Publisher: Capcom
Players: 2
While Resident Evil 7 might scare your pants off, and Resident Evil 2 Remake is a perfect mix of chills and kills, Resident Evil 5 is like a mid-2000s action movie you can play through with a friend.
In truth, it's far from the strongest in the franchise but we can't help but enjoy blasting hordes of zombies with Chris "Biceps Like Humpback Whales" Redfield and Sheva, his new companion.
Between the early meetings with infected villagers, all the way to a battle with series mainstay Wesker in a live volcano, Resident Evil 5 is just a ridiculous trip from start to finish.
10. Star Wars Battlefront 2
Developer: DICE
Publisher: EA
Players: 2
We know, Battlefront 2 was almost washed away by the loot box controversy that engulfed it at launch, but the game is really good now. No, really.
While the main online component is restricted to online-only play, the game's split-screen Arcade mode has received a suite of fresh content since launch. Players can battle AI enemies together on locations from the prequels (including Naboo), the original trilogy (like Tatooine and Bespin), or the Disney trilogy (like Crait or Jakku).
Add to that the goosebump-inducing Starfighter battles including the debris of the second Death Star, and you've got a great way to spend time in a "Galaxy Far, Far Away" with a friend by your side.
11. Call of Duty: Modern Warfare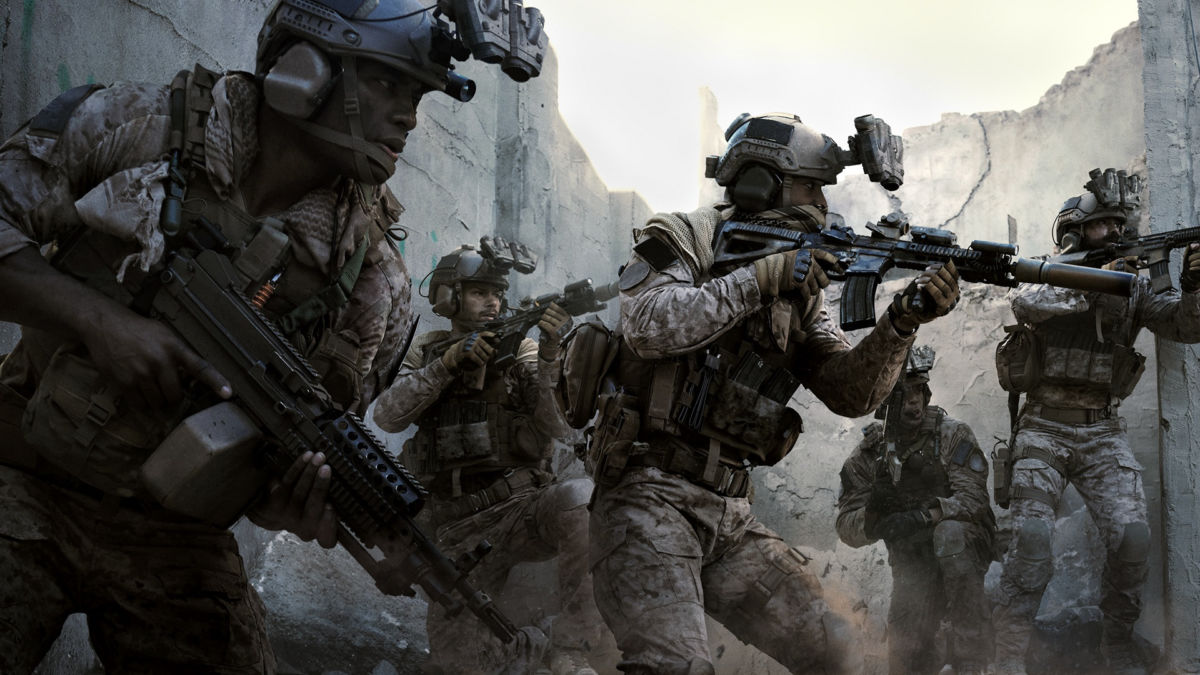 Developer: Infinity Ward
Publisher: Activision
Players: 2
2019's Modern Warfare reboot may have faced the impossible task of living up to the 2007 original, but it came mighty close.
While the single-player campaign is just that, the multiplayer mode can be enjoyed with local players, which means your friends can log in under their own account and be able to use their own loadouts at your house, making progress on the challenges they've been working on.
It helps that the game is a blast to play, with the camp-friendly launch maps being joined by iconic Call of Duty staples like Crash and Rust as free updates.
12. Ark: Survival Evolved
Developer: Studio Wildcard
Publisher: Studio Wildcard
Players: 2
Ever wanted to tame a dinosaur? Of course you have, and while Ark's split-screen mode is siloed off from the standard online play, it's still great fun with a friend.
Starting out with nothing, players craft shelter, weaponry, and more before hunting increasingly terrifying beasts.
It's not just dinosaurs, either. There are all kinds of monsters out there to find, including dragons and giant snakes. In fact, the more we think about it, the more we're glad we'll have a friend to explore with.
13. The Lego Games
Developer: Traveller's Tales
Publisher: Warner Bros. Interactive Entertainment
Players: 2
We couldn't settle on just one Lego title, but they all tend to follow a similar template.
Whether it's Star Wars, DC Comics, Marvel Superheroes or Jurassic World, each game is built for drop-in, drop-out co-op. That means you can destroy environments, solve puzzles, and collect those all important golden pieces as a team.
With so many characters offering unique abilities and solutions to problems, there's an almost endless amount of fun to be had with each Lego title.
14. Crash Team Racing: Nitro Fueled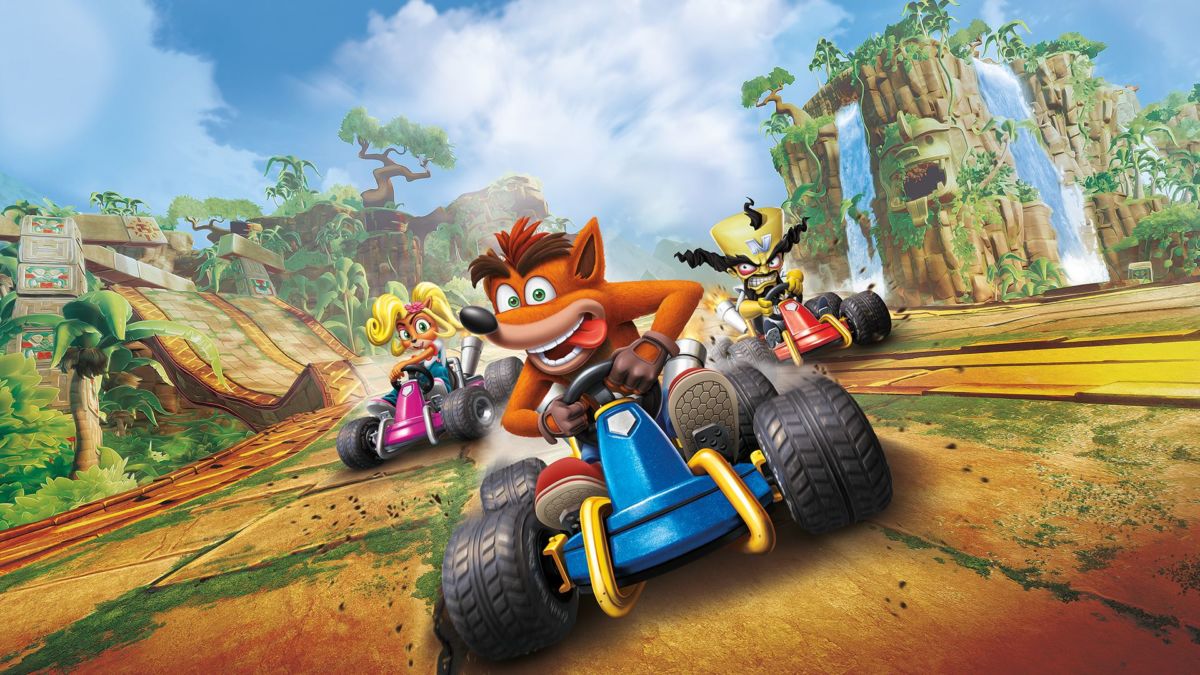 Developer: Beenox
Publisher: Activision
Players: 4
Move over, Mario: Crash is back, and he means business.
Mashing together the original Crash Team Racing as well as its oft-forgotten sequels Crash Nitro Kart and Crash Tag Team Racing, Nitro Fueled is stuffed to the exhaust pipes with characters, tracks and weapons – as well as being presented in truly stunning 4K on PS4 Pro.
In split-screen, players can enjoy battle modes, race in tournaments, or just single races, and the core driving mechanics are smoother than ever along with a learning curve that separates the best from the rest.
15. Nex Machina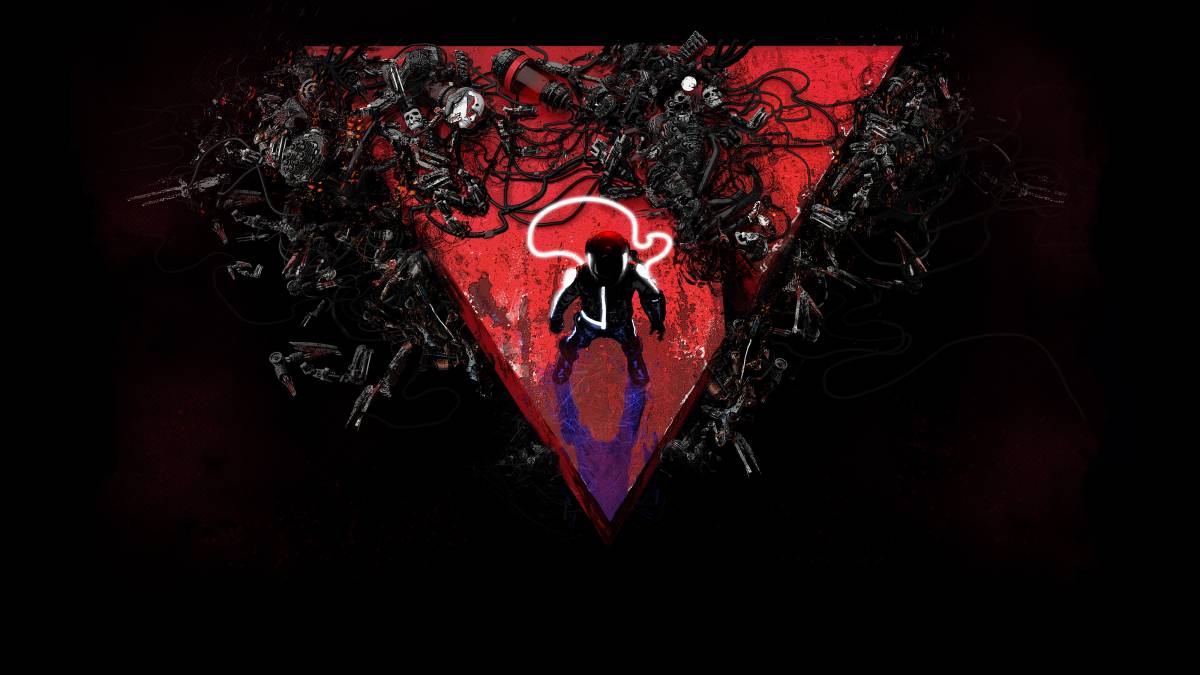 Developer: Housemarque
Publisher: Housemarque
Players: 2
Arcade aficionados Housemarque launched Nex Machina in 2017, but the game arguably hasn't received the recognition it deserves.
A twin-stick shooter that builds on what made PS4-launch title Resogun so great, Nex Machina sees players racking up high scores while rescuing humans with incredibly colourful visuals.
Clearing a level is great, but doing so while also beating your buddy's score to assert your dominance on the couch remains the best thing about Nex Machina.
READ NEXT: 15 Best Switch Split-Screen Games To Play With Friends
Some of the coverage you find on Cultured Vultures contains affiliate links, which provide us with small commissions based on purchases made from visiting our site. We cover gaming news, movie reviews, wrestling and much more.