Before first-person shooters took the world by storm, there was no genre more ubiquitous with gaming than the platformer. Run and jump, that was all you needed to know. And for a long time, that was enough.
But over the years, platformers have been pushed to the wayside ever since video games made the transition into the third dimension. This led to the industry focusing on more immersive, story-driven experiences rather than the pure gameplay thrills that platformers provide.
And while the era of platformers may be over, the genre still lives on with several major titles and indie gems being released each year. With that said, here's a list of the best Switch platformer games that highlight the different experiences the genre has to offer.
15. Yoshi's Crafted World
Developer: Good-Feel
Publisher: Nintendo
Yoshi's Crafted World might not be one of the hardest games available for the Switch, but it definitely showcases some of the most beautiful visuals the system has to offer. Similar to previous Yoshi games, players are able to swallow enemies and turn them into eggs, which can later be used as projectiles to attack other foes or interact with the environment.
The presentation goes for a semi-realistic approach and features an arts-and-crafts aesthetic that blends perfectly with the game's charming tone. There are also "flip side" levels that allow players to revisit stages from the opposite point of view, which can be really helpful for locating hidden items and collectibles.
Yoshi's Crafted World is a delightful experience that's sure to leave a smile on anyone's face.
14. The Messenger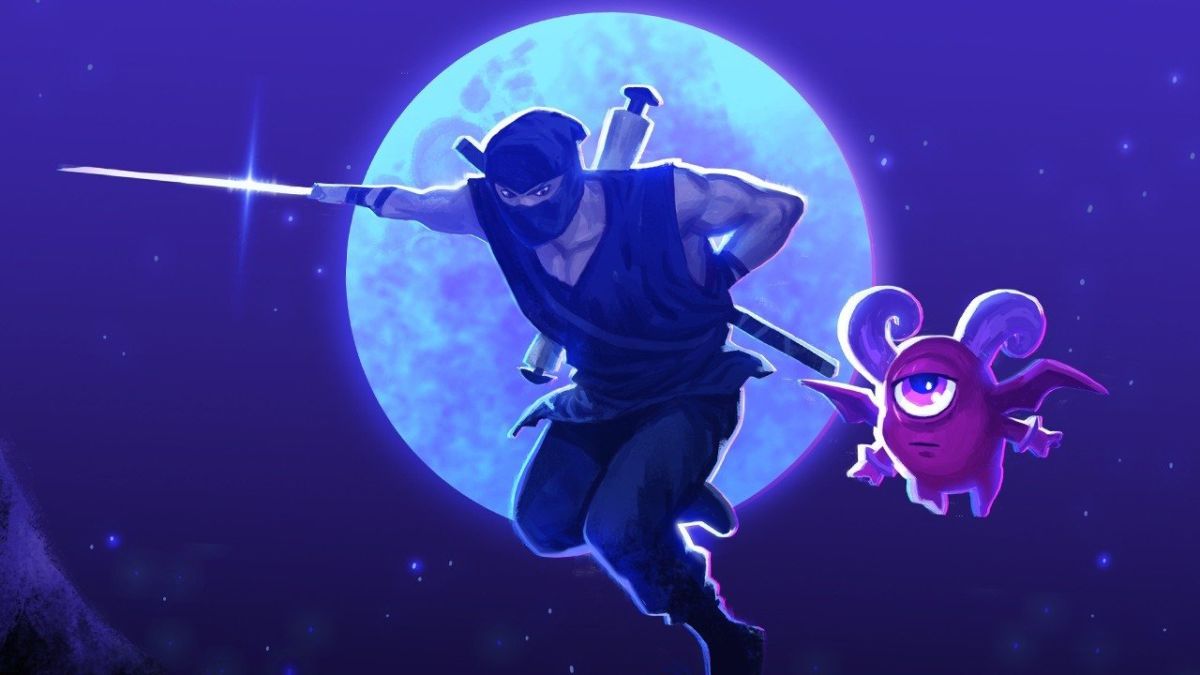 Developer: Sabotage Studio
Publisher: Devolver Digital
Inspired by the classic Ninja Gaiden series, The Messenger pays homage to the franchise by honoring its roots and finding new ways to play with its familiar formula.
The player takes control of a ninja known as "The Messenger" as they jump, slash, and glide their way through each of the game's levels. There are portals that change the overall aesthetic of the game by alternating between 8-bit and 16-bit visuals. These portals can also alter the layout of the level.
As the game reaches its halfway point, it abandons its linear approach and transitions into a Metroidvania-like game that features plenty of backtracking and exploration. So if you're looking for some side-scrolling action with a retro feel to it, then The Messenger is worth checking out.
13. Spyro Reignited Trilogy
Developer: Toys For Bob
Publisher: Activision
Revisit the classic Spyro games with this fantastic collection of remakes of the first three entries in the series: Spyro the Dragon, Ripto's Rage, and Year of the Dragon.
The remakes are noticeably different from the original versions that were released over 20 years ago. The visuals have been vastly improved, with characters designs being more distinctive and expressive than ever.
Players can now choose between the original soundtrack or a reimagined version that's just as good. And voice-acting legend Tom Kenny reprises his role as Spyro and provides voice work for the character's dialogue in all three games.
This is an excellent package for fans of the purple dragon's classic adventures, and they're just as fun as they've ever been.
12. Sonic Mania
Developer: PagodaWest Games, Headcannon
Publisher: Sega
Originally announced on the series' 25th anniversary, Sonic Mania is a return to form for the blue hedgehog. Developed by a team consisting of members known for their work in the Sonic fangame community, this game is a love letter to all Sonic fans. It completely understands what made the original games so appealing to players in the first place.
Play as Sonic, Tails, and Knuckles and make your way through each stage with the fast-paced action you've come to know and love. For fans who've been disappointed with Sonic's latest adventures, this game is sure to recapture the hearts of even the most jaded of gamers.
Sonic Mania features the best elements from the classic Sega Genesis games, and it's one of the best entries the series has seen in years.
11. Mega Man Zero/ZX Legacy Collection
Developer: Capcom
Publisher: Capcom
In this collection of Mega man spin-offs, players take control of Zero, a fan-favorite from the Mega man X series. The collection consists of six games, four of which were originally released for GBA (Mega Man Zero 1, 2, 3, and 4), while the other two were released for the DS (Mega Man ZX and ZX Advent).
There are several features that make the game easier for new players. Save assist allows players to restart levels from certain checkpoints, and the casual scenario mode makes the playthrough considerably easier. There are also three filters to choose from that alter the game's visuals.
The collection includes plenty of additional content fans of the series will appreciate, like original artwork, unlockable cards, and a speedrun mode called Z Chaser with online leaderboards.
10. Rayman Legends: Definitive Edition
Developer: Ubisoft Montpellier
Publisher: Ubisoft
Boasting a beautiful art style, fun platforming, and a charming sense of humor, Rayman Legends: Definitive Edition is an incredible side-scroller that should not go overlooked.
The game follows Rayman and his friends as they try to retrieve their kidnapped allies. Up to four players can play at the same time, and this time around, the game includes an assist character that can be used by another player to manipulate the environment and gather items. There are also inventive music-based levels where the action is in tune with the rhythm of the song playing in the background.
This is a fantastic entry for the Rayman franchise and one of the best platformers on Switch in recent memory.
9. Donkey Kong Country: Tropical Freeze
Developer: Retro Studios
Publisher: Nintendo
Originally released for the Wii U back in 2014, Tropical Freeze features some of the most challenging levels and boss battles in the series.
Players take control of Donkey Kong and friends — Diddy, Dixie, and Cranky — as they travel across several islands in order to defeat the snowmads and save their home. Each character possesses unique traits and abilities that offer a variety of ways players can approach each level. The Switch version also features a less challenging mode called Funky Mode, which lets players take control of Funky Kong.
With the return of composer David Wise, Tropical Freeze captures everything that made the original games so special while also presenting new elements to keep things interesting.
8. Shovel Knight: Treasure Trove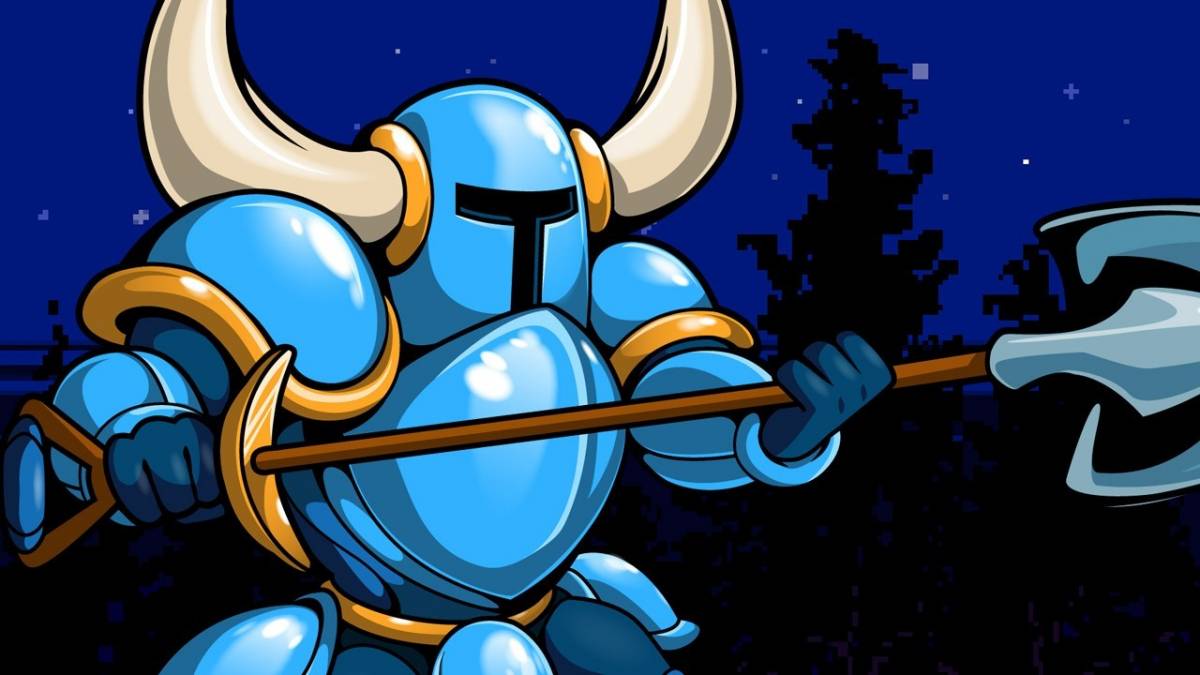 Developer: Yacht Club Games
Publisher: Yacht Club Games
Developed by Yacht Club Games and funded through Kickstarter, Shovel Knight: Treasure Trove is a wonderful homage to classic 8-bit platformers like Megaman, Castlevania, and Ducktales.
This version of the game features all of the expansions released over the years. Play as the titular Shovel Knight in the main quest or take the role of three other characters, each with their own separate campaign: Plague of Shadows, Specter of Torment, and King of Cards. Treasure Trove also includes a multiplayer fighting game titled Shovel Knight Showdown, which features 20 playable characters.
This is an excellent package filled with plenty of platforming action and old-school vibes that any gamer can appreciate.
7. Gris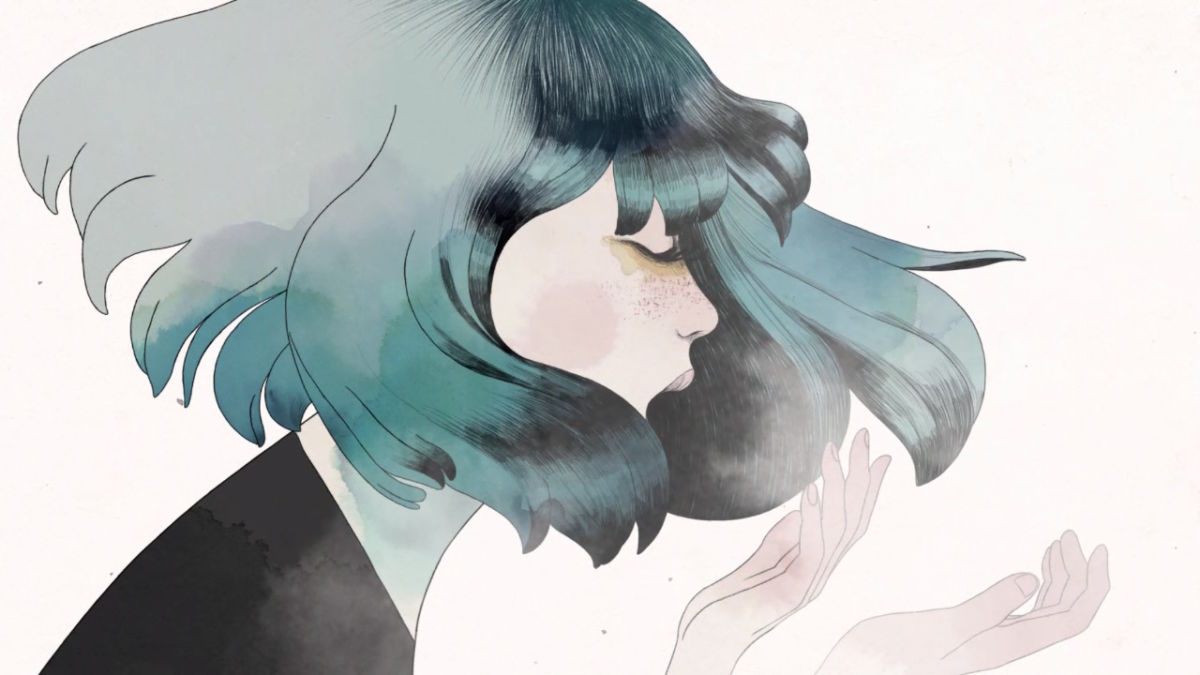 Developer: Nomada Studio
Publisher: Devolver Digital
While most of the entries in this list are focused on gameplay mechanics and challenging level design, Gris goes in a different direction by providing a calm and soothing experience that's rarely seen in most platformers.
Players take control of a woman named Gris and are left to solve platform-based puzzles in order to restore color to the world. The presentation is incredible; there aren't many games that come close to the gorgeous visuals found in the dream-like world of Gris.
The game features a beautiful watercolor art style that'll have you in awe from the moment you start playing. And its themes of mental health and loss are sure to resonate with players everywhere.
6. Super Meat Boy
Developer: Team Meat
Publisher: Team Meat
If you're looking for a challenge, or you're just a glutton for punishment, then Super Meat Boy is sure to give you plenty of reasons to throw your Switch across the room.
Take control of Meat Boy and face a series of unrelenting obstacles in order to save his girlfriend, Bandage Girl, who's been kidnapped by the nefarious Dr. Fetus. Super Meat boy is a must-have for any fan of platforming games.
Its charming art style, fast-paced action, and unforgiving levels will have you gritting your teeth from time to time, but the satisfaction of beating some of the game's toughest obstacles is a joy that's hard to describe.
5. Super Mario Maker 2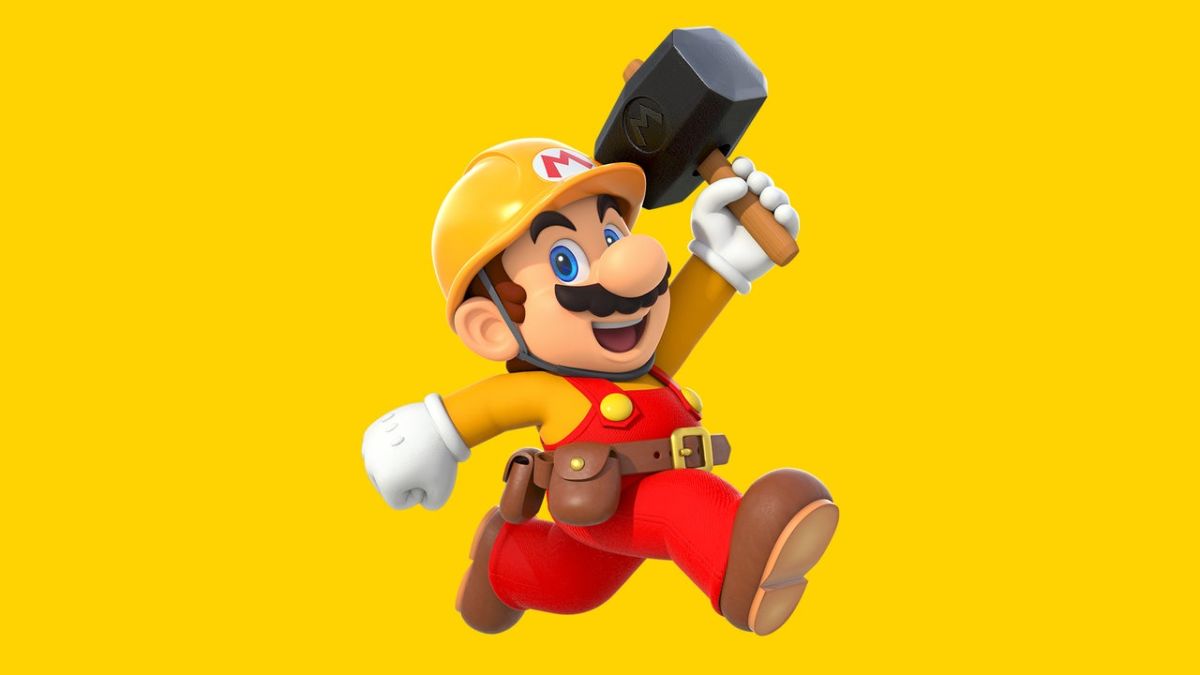 Developer: Nintendo
Publisher: Nintendo
There's a reason why Super Mario is the first thing that comes to mind when we think of platforming games. The series features three of the most influential titles in the entire genre: Super Mario Bros. 1, Super Mario Bros. 3, and Super Mario World.
And with Super Mario Maker 2, you can create your own levels using these games as templates. There's also a Super Mario Bros. U template and a brand new Super Mario 3D World theme. It's like a dream come true. Just like the previous entry, players are able to create their own Mario levels using a wide variety of tools and well-known elements from the franchise.
You can even share your levels online with players all around the world. There's just an endless supply of unique and creative levels to play through, and we can't think of a better way to pass the time.
4. Cuphead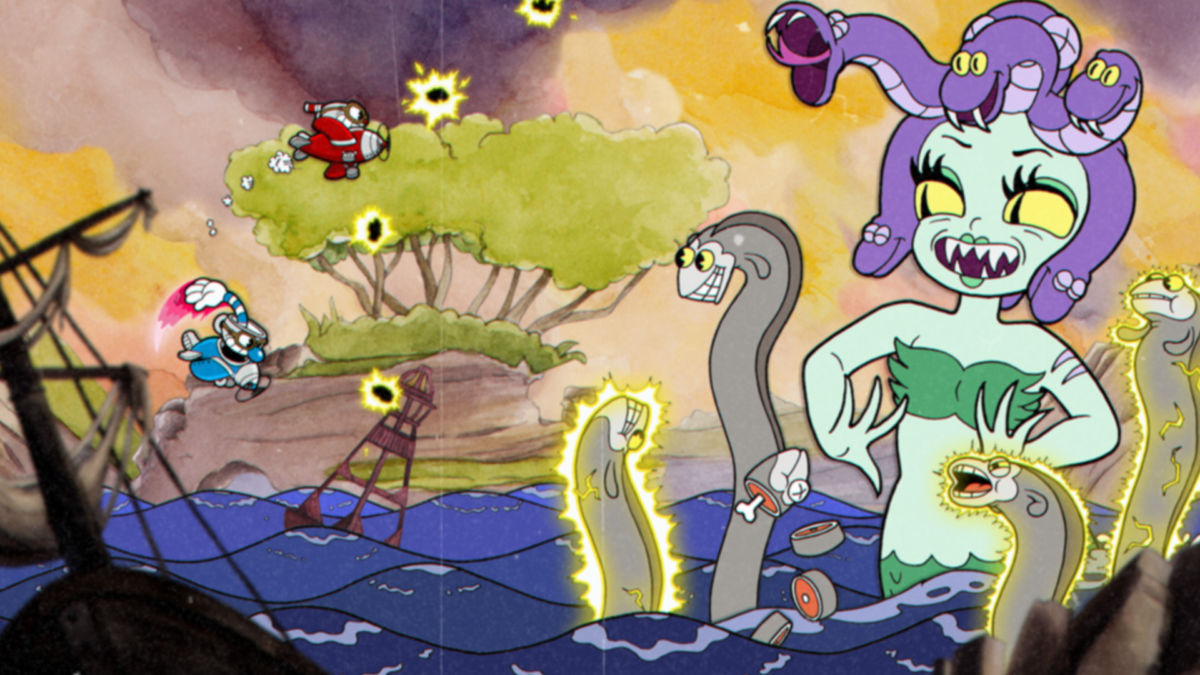 Developer: Studio MDHR
Publisher: Studio MDHR
In this imaginative and gorgeous homage to 1930s animation, players will experience the relentless difficulty found in many of the 2D side-scrollers of the past.
The game centers around a pair of brothers — Cuphead and Mugman — as they run and gun their way through a series of difficult boss battles and platform levels. Cuphead's presentation is second to none; the beautiful hand-drawn animation and jazz-orchestrated soundtrack provide a unique experience that's guaranteed to keep players engaged from beginning to end.
While the old-school cartoon aesthetic is a major selling point, the gameplay doesn't disappoint either. The game features tight controls, creative boss fights, and plenty of collectibles to find. And we're so happy we get to play it on the go.
3. Inside
Developer: Playdead
Publisher: Playdead
In this atmospheric platformer made by the same team that brought us Limbo, players take control of a nameless young boy while avoiding the dangers of a dystopian world.
While nothing is ever fully explained, players can get a vague idea of the overall narrative through Inside's brilliant use of environmental storytelling and disturbing imagery. In order to reach the end of this harrowing journey, players will have to interact with objects and solve puzzles by using their intuition.
Inside is a shining example of the unique experiences the platforming genre can provide. Though it isn't the longest game out there, the dark tones and thought-provoking subject matter are sure to stick with players long after they've finished it.
2. Celeste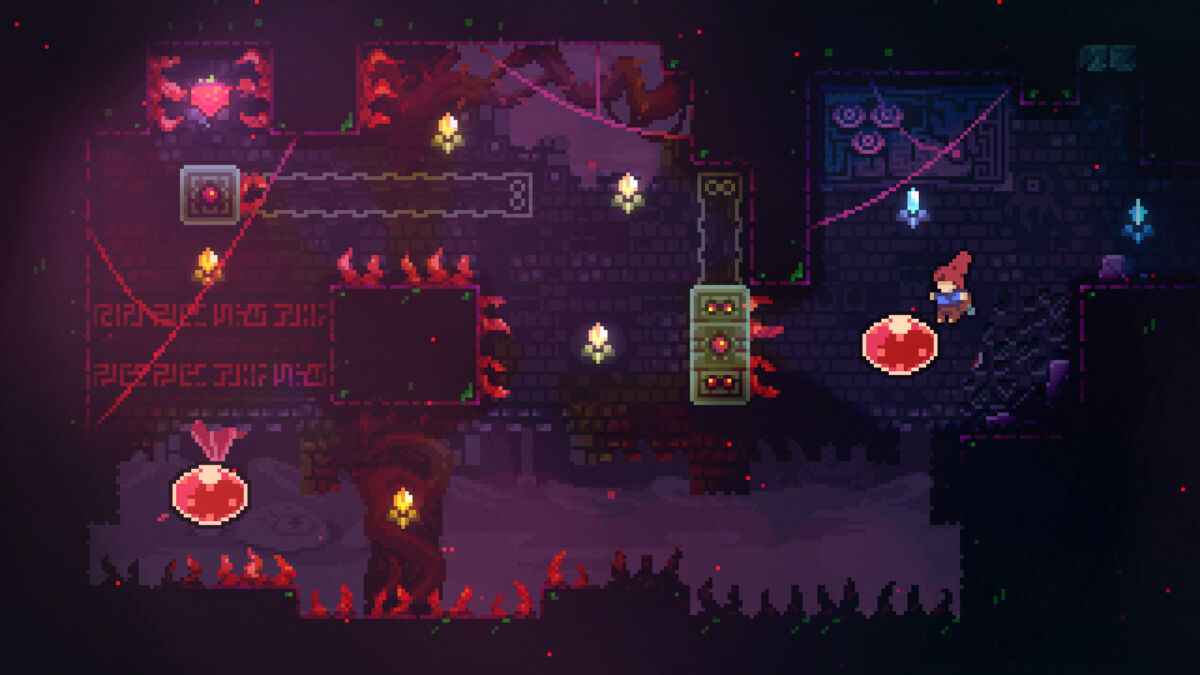 Developer: Matt Makes Games
Publisher: Matt Makes Games
Celeste is an amazing platformer that features interesting game mechanics and challenging levels that actually tie in with the overall themes of the story.
The game follows a girl named Madeline as she goes through a perilous journey while also dealing with her mental health issues along the way. Her fears and anxieties take the form of increasingly difficult levels that are sure to test the skills of any seasoned gamer.
As the player takes control of Madeline, they'll be able to jump and dash their way through each level in order to conquer the mountain of Celeste. With precise controls, inventive level designs, and a story that'll connect with any player, Celeste is a cathartic experience that shouldn't be missed.
1. Super Mario Odyssey
Developer: Nintendo
Publisher: Nintendo
You can't have a list of the best platformers available on the Switch ithout including the plumber himself, and Super Mario Odyssey is a fantastic 3D platformer that takes the series in an interesting direction.
This time around, Mario is accompanied by a magical sentient Hat named Cappy, as he travels to various worlds in order to save Princess Peach from the clutches of the evil Bowser — again. The inclusion of Cappy allows Mario to use his hat in a variety of different ways. Players can take control of enemies and even use the hat as a quick platform.
Collect enough power moons to power up your ship and gain access to new areas. If you're a completionist, you can collect all of the remaining power moons once the main game is over—which is sure to keep you busy for a while.
READ NEXT: 15 Best Switch Co-Op Games You Should Play
Some of the coverage you find on Cultured Vultures contains affiliate links, which provide us with small commissions based on purchases made from visiting our site. We cover gaming news, movie reviews, wrestling and much more.