In real life, we're limited to the skills, talents, and resources we have at our disposal. Want to run a prison? You'll need to have some background in law enforcement. Want to tend to a farm? You'll have to understand crop cycles and how to care for animals. Looking to become a dictator? Well, that one requires charisma and power. After the best PS4 simulation games instead? That might be easier.
The point is, it's not always easy to partake in certain tasks or activities, and that's where simulation games come in. The PS4 has a library of simulators that lets players step into the shoes of countless individuals, from racecar drivers to goats. Okay, so some simulators are eccentric, but that doesn't mean they don't fit within the genre!
Get away from life for a bit and jump into simulators that take you to the edge of space, behind the wheel of high-speed vehicles, and to fertile farmlands to give you a digital taste of something you may otherwise miss out on.
The Best PS4 Simulation Games
20. Jurassic World Evolution
Developer: Frontier Developments
Publisher: Frontier Developments
Since 1993, anyone who was young enough to be enamored by Jurassic Park has wanted to own their own prehistoric biological preserve. Operation Genesis gave us that opportunity in 2003, but 15 years later, it was time to evolve to bigger and better things. Enter Jurassic World Evolution, a Jurassic Park business simulator that features elements from the new Jurassic World series.
Much like Operation Genesis, players are in complete control of the park. Breed dinosaurs, place them in manicured enclosures and manage all the boring stuff to make your venue ready for visitors.
It's a little tedious to get to the good stuff, but once you can breed hybrids, things take a turn for the exciting. If you find yourself growing bored of the simulation experience, there's always the possibility that a fence or two may fail.
You know, just sayin'.
19. Vacation Simulator
Developer: Owlchemy Labs
Publisher: Owlchemy Labs
We could all use a break from life – but what if we just don't have the time or the money? For a fraction of the cost of a real vacation, you can partake in Vacation Simulator, a VR experience from the minds behind Job Simulator. Those mai tais aren't going to drink themselves, so boot up and get yourself ready for a relaxing time on the beach.
Just like in Job Simulator, robots do their best to recreate the joy and stimulation of vacations of yesteryear. As expected, they make a few missteps, but overall know how to have a good time. Vacation Simulator utilizes the PSVR to send players on the vacation of their dreams.
Travel to sandy beaches, embark on hikes, tackle the snowy tundra, and so much more in the only VR experience that will actually make you want to go on a vacation.
18. Two Point Hospital
Developer: Two Point Studios
Publisher: Sega
Do you aspire to be a hospital administrator, but don't want the responsibility of caring for real people? Then Two Point Studios has the game for you.
Two Point Hospital puts you in the shoes of the owner of the most unique hospital the world has ever seen. It's your job to make it an optimal venue for healing while making sure patients are happy, your staff is paid, and your doctors aren't working on outdated equipment.
Build the hospital of your dreams – if there is such a thing – and spend money on MRI machines, rehabilitation devices, and circus decor. Hey, just roll with it and don't question the methods. You never know what a circus cannon could do for someone suffering from Premature Mummification.
Things are pretty kooky at Two Point Hospital, but at least it all keeps you on your toes.
17. Railway Empire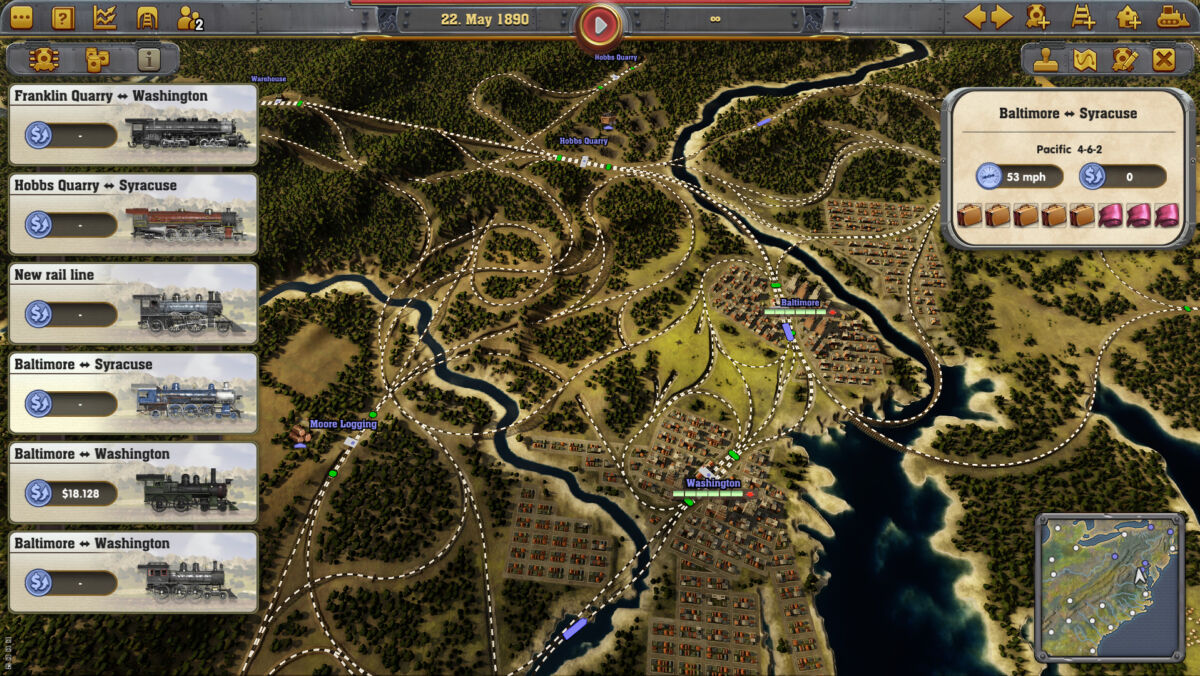 Developer: Gaming Minds Studios
Publisher: Kalypso Media
Live like a real-life railroad tycoon in Railway Empire. The nation is budding and needs a means of quicker transportation. Do you have the insight and know-how needed to build a cross-country railroad? If not, now's a good time to learn as you take over the coast-to-coast railway that serves as the basis for your very own Railway Empire.
Along with managing passengers and goods, players will toy with historically accurate locomotive cars to find the perfect combination. Be mindful of their strengths and weaknesses to ensure you're getting the most out of your equipment. Determine the best routes, complete challenges, and go up against rival tycoons, all looking to become the railway used by everyone.
Once you've built a sizable railway, take it for a spin with the "Ride Along" feature to kick back and enjoy the beautiful scenery.
16. Surviving Mars
Developer: Haemimont Games
Publisher: Paradox Games
The Red Planet has much to offer. You just have to be up for building an entire civilization from the ground up.
Surviving Mars puts you in complete control of a colony that arrives on the planet to build a suitable home and thrive. Things may be dicy at first, but once you get the hang of constructing habitable quarters and managing individual colonists, there is a (red) world of wonders waiting.
Explore Mars to learn more or focus primarily on building up your colony in this space-aged simulator. Make the right choices, and you may just successfully colonize Mars. Fail, and you'll be dooming everyone that trusted you enough to put you in charge.
Think of it as Sims in Space, except that every wrong move you make could lead to everyone's death. That's not too much pressure, right?
15. Harvest Moon: Light of Hope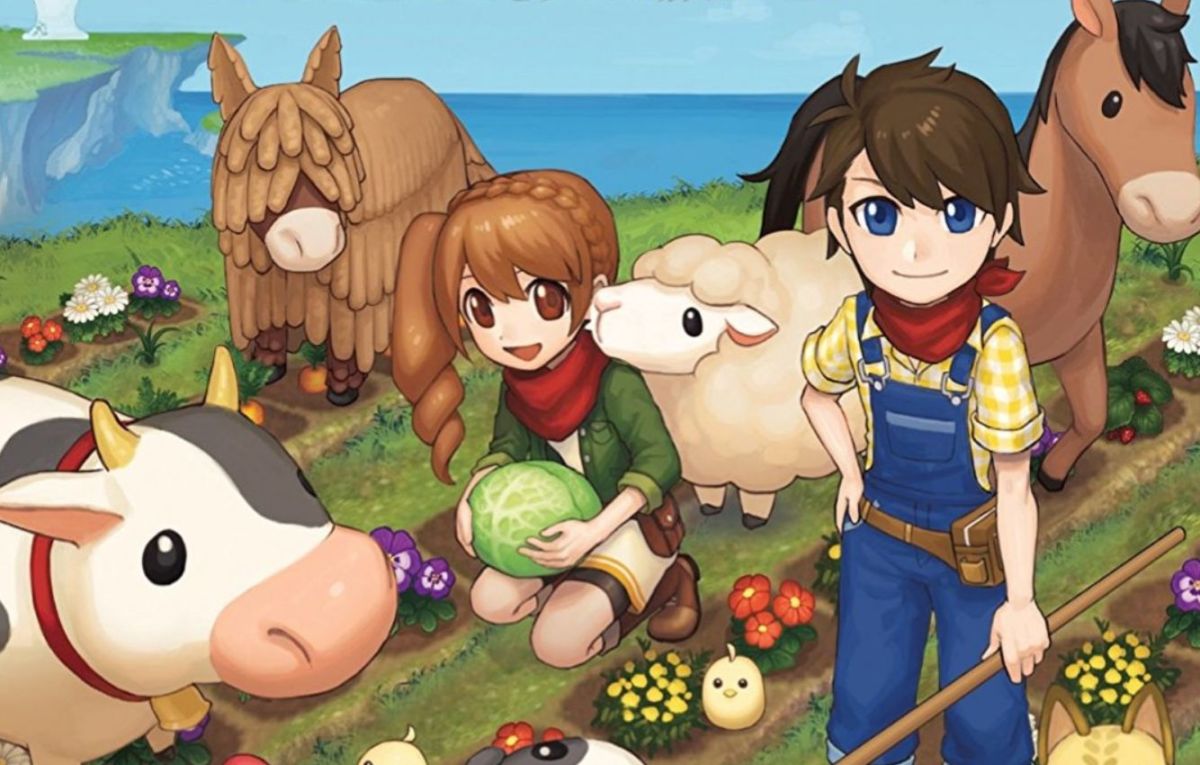 Developer: TABOT, Inc. / Natsume, Inc.
Publisher: Natsume, Inc.
The Harvest Moon name has always been a go-to source for enjoyable, stress-free farming and dungeon exploration. Light of Hope is a bit of a detachment from the original series, focusing heavily on simulated farming.
Launched for Harvest Moon's 20th anniversary, Light of Hope keeps the focus on the village that you become stranded on after a devastating storm leaves you shipwrecked. You're not the only one to have suffered under the powerful force of Mother Nature, however, as the harbor town needs your help being rebuilt.
Take up the challenge by tending to crops and livestock, searching for materials and resources, and making new friends. Revive the lighthouse, save the town, and start a family to top off this incredible journey that all started with a voyage to start fresh.
Light of Hope doubles down on the farming aspect of Harvest Moon to solidify itself as one of the best simulation games on the PS4.
14. Elite Dangerous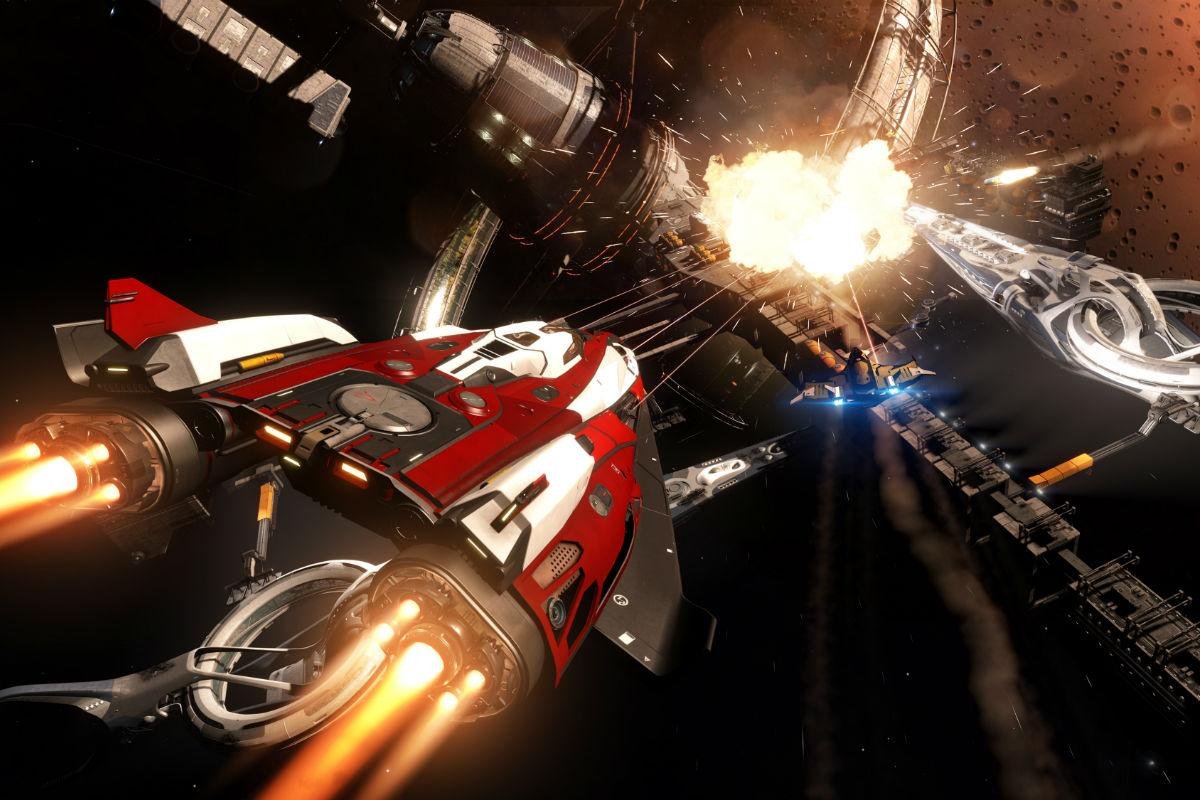 Developer: Frontier Developments
Publisher: Frontier Developments
The Milky Way is an ample stretch of stars and planets begging to be explored. Normally, it may be well beyond your reach, but Elite Dangerous provides players with the opportunity to trek across the expansive galaxy. Frontier Developments put a ton of work into creating a 1:1 scale digital replica of the Milky Way for its space-flight simulation game.
Travel alone or with others within your faction to explore the depths of space and do what you must to survive among the perils of a galactic war. The sequel to Frontier: First Encounters puts the power in your hands to become an Elite by mining for vital resources, scouring the vastness of space as a bounty hunter, or pillaging those weaker than you.
The massively multiplayer experience combines the best of a space adventure and simulation game. The only question is, do you have what it takes to become a feared name across the Milky Way?
13. Cities: Skylines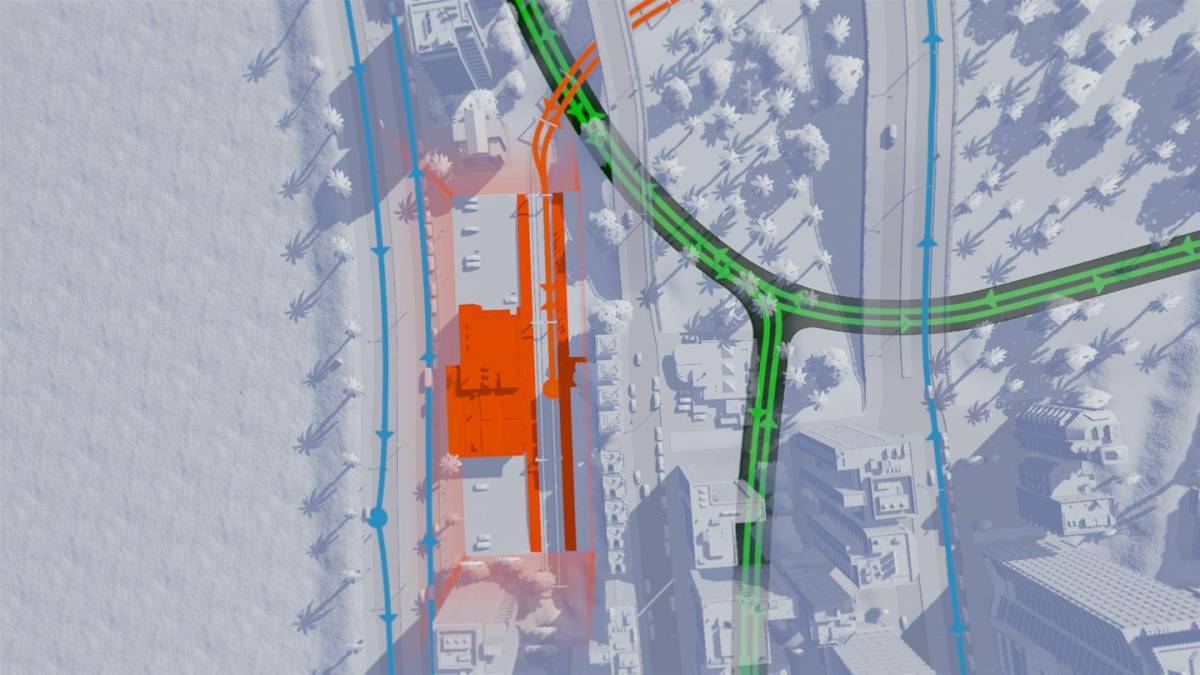 Developer: Tantalus Media
Publisher: Paradox Interactive
How tired are you of living in the same city? Staring at the same boring skyline and walking the same mundane streets? Why not create your own city, a smoggy, overpopulated metropolis of your own to oversee and do as you wish with? Cities: Skylines gives you that opportunity.
The city-building simulator puts you in control of planning out every aspect, from zoning to taxation. Do you want a city of towering structures that's heavily policed or a more laid-back beachside town? Will your people pay for everything or will you run a fair government? Build parks, plan transportation routes, and determine how you want your city to be powered.
It's all under your control in Cities: Skylines.
12. Project CARS 2
Developer: Slightly Mad Studios
Publisher: Bandai Namco Entertainment
Gran Turismo was once the go-to racing simulator for PlayStation owners. Since then, Slightly Mad Studios stepped in to offer competition with the Project CARS series.
The sequel swoops in with realistic track conditions, accurate vehicle controls, and a host of different cars and locations to enjoy. Arcade racers often overshadow more realistic racing games, but Project CARS 2 is the kind of game that can appeal to a much wider audience.
Options for customization are vast across vehicles built by well-known manufacturers like Honda, Toyota, and Nissan. Project CARS 2 is more rooted in reality, but the high-speed ride across laser-scanned tracks is sure to appeal to a wider range of players. It's an attractive, accessible racer that puts a much-needed entertainment value on simulation racing games.
11. Gran Turismo Sport
Developer: Polyphony Digital
Publisher: Sony Interactive Entertainment
Sure, Project CARS 2 is a great racing simulator, but let's not forget the great grandaddy of them all – Gran Turismo. While the series has taken a few dips over time, Gran Turismo Sport helps redeem it with a focus on online competitive racing. Take control of more than 300 different cars across 58 realistic tracks and fight to get to the top of the standings.
Beautiful tracks serve as the backdrop to your racing experience. Cruise through them in a host of different cars manufactured by well-known names like Toyota, Aston Martin, and Lexus. Rooted deeply in racing realism, Gran Turismo Sport may be a little slower for arcade racing fanatics, but the game features mechanics to keep the experience fresh.
You'll need to pay close attention to your vehicle and make timely pitstops to prevent wear and tear from knocking you to the back of the race. Gran Turismo Sport has one of the more in-depth pitstops that lets you choose the type of tire to race on. It's surpassed only by NASCAR Heat 2, which displays a menu of adjustments to make.
10. Prison Architect
Developer: Introversion Software / Double Eleven
Publisher: Introversion Software / Double Eleven
As players of the most action-packed video games, we've escaped from dozens of prisons. Rarely, though, do we get the opportunity to design and operate one of these facilities. Prison Architect puts full control of a maximum-security prison in our hands, right from when the first brick is laid to when the last inmate is incarcerated.
Add new cells as your population grows and hire guards to keep things under control. Give your prisoners the opportunity to become reformed with unique programs while handling gang wars, riots, and smuggling. Nobody said it would be an easy job, but with Prison Architect, it's an enjoyable one that lets you fully customize your prison.
Fair and kind or harsh and strict – what kind of warden will you be in this PS4 prison simulator?
9. Tropico 6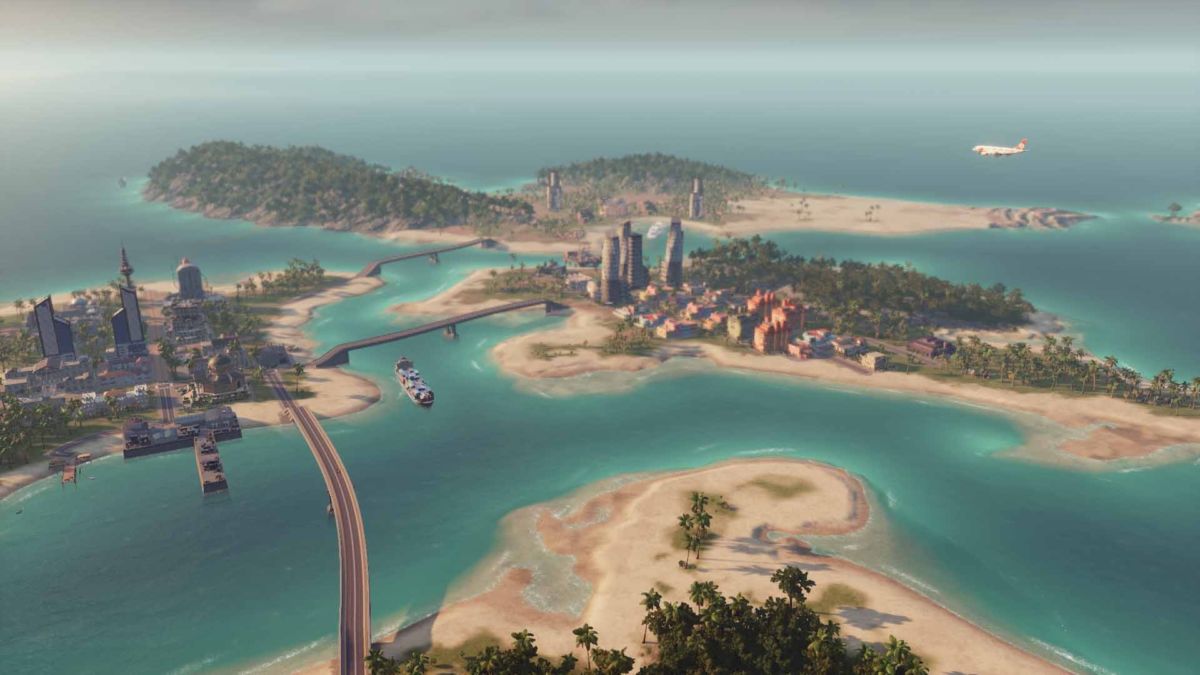 Developer: Limbic Entertainment
Publisher: Kalypso Media
Show the people of Tropico what you're made of as El Presidente! Though Tropico 6 has elements of arcade-style, over-exaggerated gameplay, but that doesn't diminish the many areas of simulation it touches on. Oversee the construction of your cities, the management of your people, and the politics that govern the entire nation of Tropico in the sixth entry in the Tropico series.
Every aspect of Tropico is under your control, from connecting your cities with tunnels and public transportation to raiding other foreign powers for their monumental wonders. Become the visionary leader that your people need or the deadly dictator with a thirst for more power as you build Tropico in your image.
Tropico 6 puts politics in the spotlight with a new research system and the return of making election speeches to win over your people.
8. Overcooked! 2
Developer: Team17 / Ghost Town Games
Publisher: Team17
Being a simulator doesn't mean a game has to be so rooted in realism that it's dull and uninspired. Take a look at Ghost Town Games' Overcooked! 2, one of the PS4 simulation games that doesn't take itself too seriously, as a fine example.
The couch co-op game puts you and your friends in charge of the zaniest kitchens you'll ever step foot in, crafting meals in impossible scenarios. At its core, though, Overcooked! 2 is still a simulator, where every aspect of your kitchen has to run perfectly else it dissolves into pure chaos.
The fast-paced kitchen simulator puts the knife in your hand and tasks you with perfecting ingredients, expertly cooking dishes, serving them in a timely manner, and cleaning up to keep things from getting too messy. You'll work with friends to complete each task in hopes that you serve up enough dishes before the clock runs out.
The award-winning title is sure to delight as one of the best PS4 simulation games.
7. Kerbal Space Program
Developer: Squad
Publisher: Squad
As people untrained in space travel, we don't get many opportunities to explore the depths of our galaxy. So, when a game promises a simulated experience of space travel, we're sure to jump on it. Kerbal Space Program isn't quite the flight simulator that NASA's best have to endure, but it's a step in the right direction that lets you build up your space program and discover new planets and stars.
As Kerbals, or humanoid aliens, players must work through realistic orbital physics to traverse the infinite vastness that lies beyond our world. Explore moons and other planetary rocks as you man a crew of Kerbals across three game modes.
In Science Mode, it's all about performing experiments to advance the space program. Career Mode puts you in charge of the entire space program, overseeing everything from facility construction to funding.
Finally, Sandbox mode is if you're just in the mood to set off and explore on buildable and customizable spacecraft.
6. PC Building Simulator
Developer: Claudiu Kiss / The Irregular Corporation
Publisher: The Irregular Corporation
Remember all those times you complained about not being able to custom build a gaming PC? You know, because it was too expensive or too complicated or whatever your reasoning may have been? Well, Claudiu Kiss and The Irregular Corporation felt your pain and put the entire process into a strategy video game.
PC Building Simulator doesn't mince words with its title. You'll construct towers of all kinds, utilizing components from notable brands. It's among one of the more satisfying simulators as you piece everything together and watch it all come to life.
It wouldn't be a true-to-life PC simulator if you weren't faced with the blue screen of death at least once. Rather than bang on your keyboard until something works, PC Building Simulator puts you in the role of the tech in your very own PC workshop. Run your own store and earn repeat business or fall flat on your face by meeting customer demands or failing to meet their needs. PC Building Simulator is a detailed experience that offers insight into the process of building a real gaming PC.
5. Job Simulator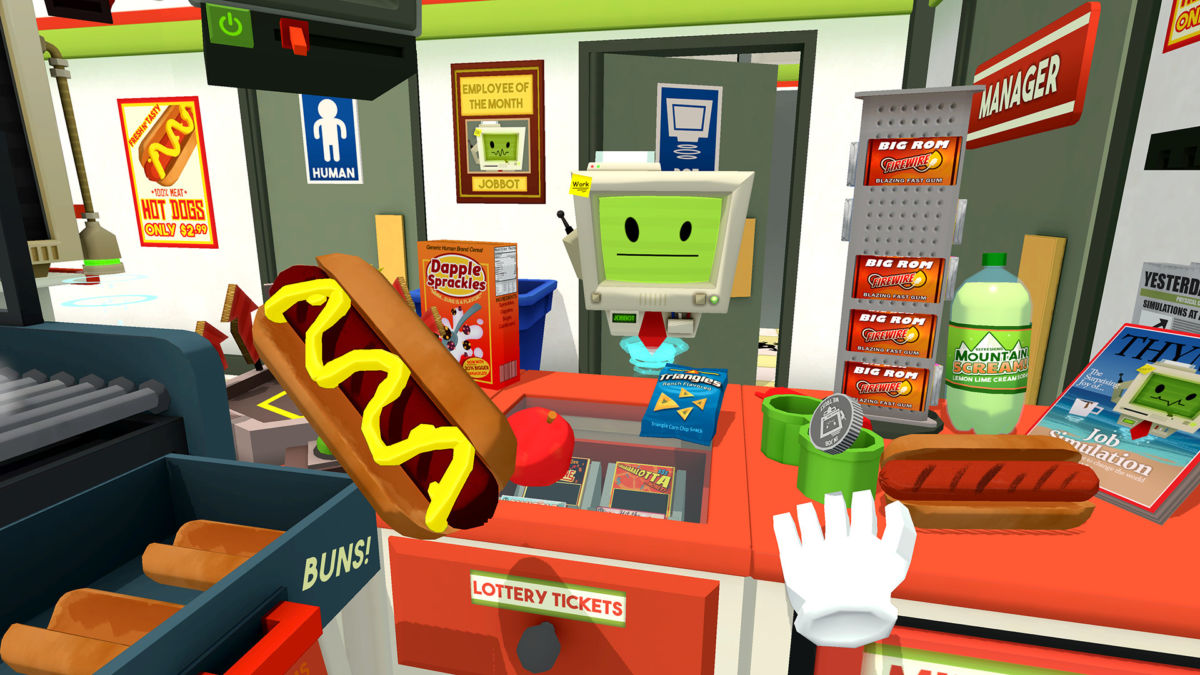 Developer: Owlchemy Labs
Publisher: Owlchemy Labs
Take a day off of work to stay at home and work in Job Simulator.
From the minds at Owlchemy Labs comes a gaming experience that has you wearing multiple hats to remember what it was like to "job" before all employment opportunities became automated. Across four different scenarios, you'll perform the daily tasks those jobs once required. Or, at the very least, try to perform them without getting distracted by completely goofing off.
Job Simulator isn't a full-on representation of the workday as tasks have been simplified to fit the quirky, animated environment, but you'll still get a taste of being an employee with goals to reach and tasks to complete. How you spend your workday is completely up to you in this chaotic virtual reality experience, but it may feel nice to be a little productive.
4. Farming Simulator 19
Developer: Giants Software
Publisher: Focus Home Interactive
Those crops aren't going to harvest themselves. Jump into name brand farming equipment in a PS4 simulator game that is far less boring than its title may suggest. Farming Simulator 19 puts you in the shoes of a budding farmer who oversees every aspect of your land. Cultivate your crops, help your livestock thrive, and become a success in this visually stunning, open-world farmland simulator.
Farming Simulator 19 is the kind of game you'll be adamant about hating without even playing it, but once you pick up the controller and start driving your first tractor, the appeal is evident. It's soothing, requires you to think, and is a surprisingly fun experience that always keeps you moving.
Don't let the name scare you off. There are plenty of mechanics and gameplay elements in Farming Simulator 19 to keep you engaged whether you want to admit you'll enjoy it or not.
3. Goat Simulator
Developer: Coffee Stain Studios
Publisher: Coffee Stain Publishing
It must be one heck of a trip to be a goat. You stand around all day, grazing and defecating. When you get bored, you use your sticky tongue to latch onto things and wreak havoc across the world. You know, usual farm animal type stuff.
Goat Simulator turns the notion of simulation gaming on its head by putting you in control of a goat. Whereas a normal simulator would have you keeping your goat well-fed and rested, Goat Simulator instead tasks you with destroying the suburban open world. Use your tongue to drag objects, get caught onto speeding cars, and scale buildings or find different ways to wreak havoc by using items scattered throughout the world.
Expect a chain of explosions during your time as the titular goat as you slowly realize that the point of being a goat is to cause as much mayhem as possible.
2. Surgeon Simulator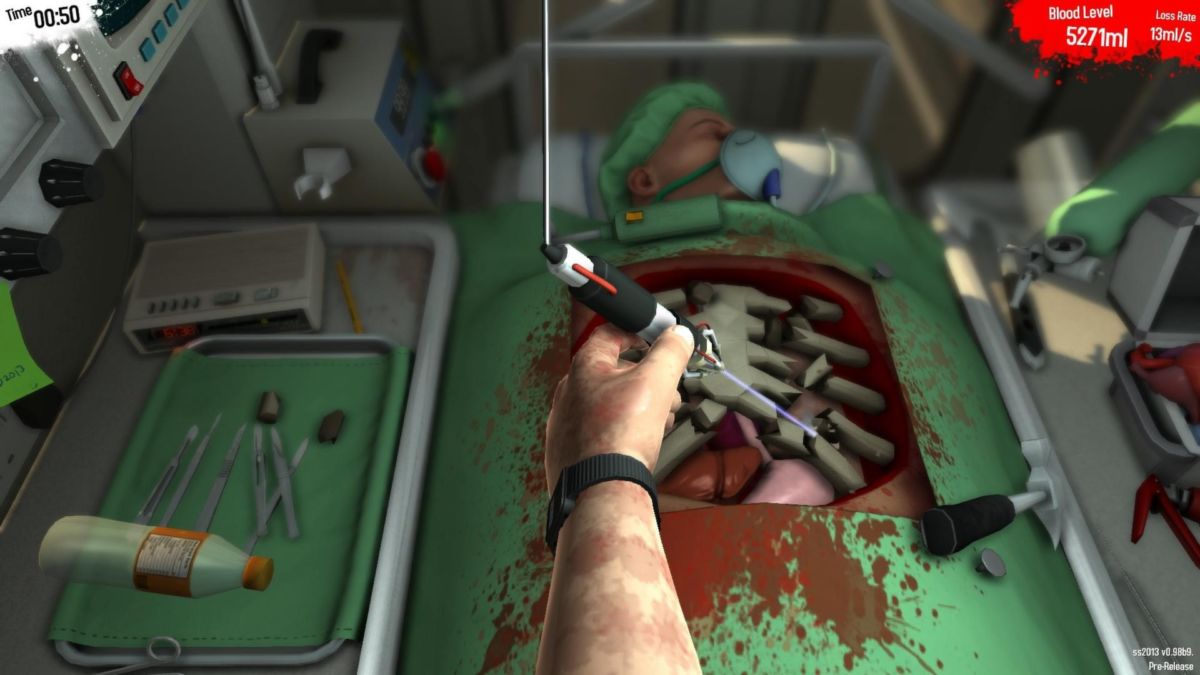 Developer: Bossa Studios
Publisher: Bossa Studios
Does a game have to be realistic to be a good simulator?
Must I go through the painstaking process of cutting open a patient, carefully removing their kidney, suturing every artery, and stapling their wound up? Or can I jam my scalpel into my patient's eyes in the process of cutting open their ribcage in the most violent manner and still feel like I'm playing a simulation game? Sure, Surgeon Simulator is far from making anyone ready to perform surgery, but it's not completely off the mark.
For instance, players still have to watch blood levels and approach every surgery scenario with a strategy. Especially when you're performing brain surgery on a moving ambulance. While it's true Surgeon Simulator is more of an arcade-style game, it's one of few surgery simulators out there and maybe the closest we've gotten to understanding what it's like to cut open a patient since Operation.
1. Stardew Valley
Developer: ConceredApe
Publisher: Chucklefish
Your grandfather may have bestowed upon you with a great, vast farmland, but he's not going to be there to help it thrive. With only a few tools, some spare change, and a little hope, it's up to you to keep Stardew Valley flourish once again.
Stardew Valley sends you on grand adventures to collect supplies that will help keep the valley from becoming a desolate wasteland. Interact with NPCs, scour different environments for resources, tend to your crops, care for livestock, and do everything in your power to help Stardew Valley thrive once again.
The simulator-RPG combines the best of both genres. The farming and community building is more of a simulation experience while the exploration fits well into a role-playing game. When brought together, it delivers on a thoroughly enjoyable and robust game sure to eat up hours upon hours of your day.
MORE GAMING:
– Biggest New Games of 2020 & Beyond
– Best PS4 Strategy Games You Should Play
– Best MMOs For PS4 You Should Try Out
Some of the coverage you find on Cultured Vultures contains affiliate links, which provide us with small commissions based on purchases made from visiting our site. We cover gaming news, movie reviews, wrestling and much more.