It may be hard to believe, but 2017 is half over and that means that film studios are about to start gearing up their Oscar campaigns for fall releases. However, there have already been many Oscar worthy movies released this year that could still be in the conversation come next year. With that in mind, let's look at the six most likely films to score a 2018 Oscar nomination.
1. Get Out
Released: February 24th
Most Likely to Be Nominated For: Best Picture, Best Original Screenplay, Best Director
Could Also Get: Best Actor, Best Supporting Actress
The most likely nominee on the list, Jordan Peele's directorial debut is a masterclass in in subverting horror tropes to make a film that speaks to race and prejudice in America at a time when those are both important and decisive issues. Horror films have a hard time scoring Oscar nominations, but Peele's Get Out captured the cultural zeitgeist upon its release, even inspiring the "Get Out challenge". On top of that, the film was a box office smash and made Peele the first African-American director debut to gross over 100 million domestically. It is yet to be seen if the film can maintain that holding power until next February, but a nomination for Best Original Screenplay is the most likely. With 774 new faces being added to the Academy this summer, in an attempt to strive for inclusion, don't be surprised if this film also captures a Best Picture nomination and a much-deserved Best Director pick for Jordan Peele.
If the Academy falls head over heels for this movie, then don't count out nominations in the acting categories as well. Daniel Kaluuya gave a breakout performance as Chris and one that is should certainly be considered for Best Actor. In addition to Kaluuya, Allison Williams deserves a shout out for her twisted performance as Rose, which the Academy should take note of.
2. Baby Driver
Released: June 28th
Most Likely to Be Nominated For: Best Original Screenplay, Best Sound Editing, Best Sound Mixing, Best Cinematography
Could Also Get: Best Picture, Best Costume Design
What a way to bounce back from Ant-Man. Much like Get Out, Edgar Wright's Baby Driver has become a big deal, thanks to its killer soundtrack and unique premise. Whereas all of Wright's other features became cult classics after faltering at the US box office, Baby Driver is a quantifiable box office smash, with Sony having already approached Wright on writing a sequel. It is a film that is a near guarantee for both Sound Mixing and Editing for its reliance on sound from start to finish (think the ringing in Baby's ear when he runs away without his music in the third act). Additionally, Bill Pope deserves recognition for his brilliant cinematography and use of primary colours to make the film pop off the screen. The film may be scant on dialogue until the third act but the film certainly deserves a Best Original Screenplay nomination for its mix of Tarantino-esque dialogue and incredible use of timing the film beats to the soundtrack.
As for the chances of Best Picture, the odds seem less likely but there is a chance. It was only two years ago that another R-rated genre film that over performed at the box office by the name of Mad Max: Fury Road garnered a plethora of Oscar nominations. Granted, Mad Max was rich with feminist subtext and could be the point of a Graduate thesis, it still stands to reason that another genre film like Wright's could get a Best Picture nomination. Don't count out a nomination for Costume Design, as the costumes of each character reflect their personality.
3. Split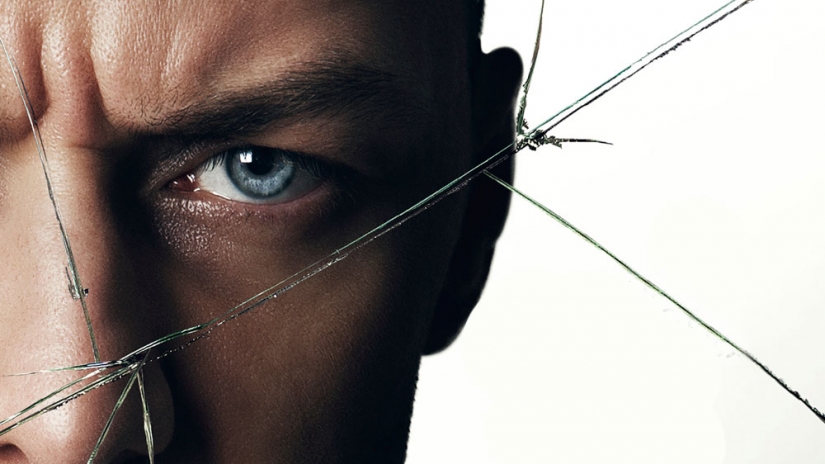 Released: January 20th
Most Likely to Be Nominated For: Best Actor, Best Actress
This is the least likely entry on the list, the 10 Cloverfield Lane of the group: a genre film that deserves recognition but is unlikely to garner any major awards attention. Split was a certifiable box office smash as it made nearly 300 million dollars off of a 9 million dollar budget and a return to form for M. Night Shyamalan. Like John Goodman in Lane before him, James McAvoy gave an Oscar worthy performance -or performances- as Kevin, Patricia, Hedwig, Dennis and Barry. The ease at which McAvoy moves between the characters is a testament to his acting ability and the M. Night "twist" at the end of the film makes the actions of all of Kevin's personalities that much more understandable.
Another standout performance that is likely to be overlooked by the Academy belongs to Anya Taylor-Joy as Casey Cooke. Taylor-Joy makes Casey feel like a real teenager who has endured pain and suffering, with a heartbreaking end reveal that makes the audience understand the reason why Casey is shut off from the other girls in her high school.
4. Logan
Released: March 3rd
Most Likely to Be Nominated For: Best Actor, Best Picture, Best Cinematography
Could Also Get: Best Supporting Actor, Best Supporting Actress, Best Adapted Screenplay, Best Director
For those suffering from superhero fatigue, Logan is the most likely film to fix that. Director James Mangold adapted the Old Man Logan comic to astounding effects, creating the Unforgiven of the superhero genre. It is a film that tackles legacy, religion and mythology all while being one of the bloodiest and most entertaining films to hit screens this year. The most likely nomination is a Best Actor nod for Hugh Jackman who has dedicated the last 17 years of his life to the character of Wolverine. Channeling his best Clint Eastwood impression once again, Jackman's performance is equal parts charismatic and heartbreaking as we watch a once great superhero clinging to life through pain meds and a drinking problem. For his final performance, Jackman made sure to leave it all on the screen.
In addition to Jackman, Sir Patrick Stewart finishes his nearly two-decade tenure as Charles Xavier by putting a twist on the optimistic persona of Professor X by offering a wearied and dementia ridden Charles who is still trying to convince Logan that there is more to life than yourself. Newcomer, Dafne Keen is also deserving of awards recognition for her nearly wordless performance as X-23. Keen was a breakout as X-23 and played wonderfully off Jackman as a more optimistic and foul-mouthed version of Logan.
Superhero movies have an uphill battle in the Best Picture race, even when they are as phenomenal as The Dark Knight. However, there is a real chance that Logan could secure a nomination for its dark, gritty and realistic approach to a beloved comic book character. Mangold crafted a singular film that uses the X-Men films that came before it as a vessel of history on which to map Logan's long and arduous journey. The film never gets bogged down in world building because it is not interested in setting up future instalments.
5. Wonder Woman
Released: June 2nd
Most Likely to Be Nominated For: Best Picture, Best Visual Effects
Could Also Get: Best Cinematography, Best Director
Now, hear me out. The odds are slightly better than Split for Wonder Woman, but the film does have some serious potential. Patty Jenkins first foray into blockbuster territory was a critical darling and a box office smash grossing nearly $800 million to date. A Best Visual Effects nomination is the most likely for the film, but don't count it out in the bigger categories. It may be a bit too long and follow a few too many clichés of the superhero genre, but it is an important film and one that will hopefully inspire more female driven films in Hollywood. Considering the focus on inclusion and gender equality in 2017, it would not be surprising to see a picture focused on a hero who sees love as the most powerful weapon of all to garner a Best Picture nod.
There is always a chance that the film could get a nomination for Best Cinematography as Matthew Jensen did a phenomenal job of balancing the grit and destruction of World War I with the vibrant depiction of Themyscira. Furthermore, Patty Jenkins could very well be on her way to a Best Director nod as she crafted an ambitious superhero epic that tries to examine the flaws of humanity, while definitively proving that women are far more deserving of a big budget than Michael Bay.
6. War for the Planet of the Apes
Most Likely to Be Nominated For: Best Picture, Best Visual Effects
Could Also Get: Best Actor
Matt Reeves' concluding chapter to the new Apes trilogy is one of the darker blockbuster movies to be released in the last decade. Grit does not always equal a good movie (see: Batman V. Superman), but War is the real deal. Although it stumbles into predictability in the final act, the film is a movie nearly devoid of humans that debates the issues of human arrogance in the name of science. It is the closest thing to a silent film you will find from a major studio in July and the first two hours are some of the best committed to film this year. There is no question about a Best Visual Effects nomination as the film blurs the line between real and CGI with Caesar and his fellow apes. However, it remains to be seen if the film will have the staying power to gain a Best Picture nod. In all likelihood the answer is no, but don't count it out.
In terms of unlikely, Andy Serkis finally getting a Best Actor nod for his portrayal of Caesar is doubtful at best, but his work does deserve consideration as the complexity Serkis brings to the role is undeniable. Caesar's struggles to differentiate his own end goal from that of Koba is fascinating to watch and that is all thanks to Serkis' outstanding mo-cap acting. The most likely scenario is that Serkis will receive an honourary Oscar in about 20 years because the Academy will miss the boat on the outstanding work Serkis is doing.
Some of the coverage you find on Cultured Vultures contains affiliate links, which provide us with small commissions based on purchases made from visiting our site. We cover gaming news, movie reviews, wrestling and much more.