Watching this third season of Never Have I Ever has involved some change for me. I watched the first two seasons with my brother, but this year, due to conflicting schedules, the stars didn't quite align, so I've had to forge ahead on my own. In a weird way, this is exactly the tone the series is going for this third season. Life doesn't quite flow into prepackaged boxes — it isn't about team Paxton/team Ben and the tussle between the two. Nothing is set in stone for Devi and her friends.
At the end of Season 2, Devi (Maitreyi Ramakrishnan) and Paxton (Darren Barnet) were officially together. Season 3 is about the reality of that coupling, as Devi and Paxton settle into being a proper couple at Sherman Oaks High. However, despite the public acknowledgement of her as his girlfriend, Devi can't shake the mismatched nature of their relationship. After all, he's Paxton Hall-Yoshida, the man who can get any woman he wants, and somehow, for some reason, he chose her. And even though Paxton reassures her constantly that he's all in, she's insecure and can't help but compare herself to other women he's been with before. There's also the issue of different tastes, as what holds Paxton's interest isn't really in the same lane of what Devi's interested in.
In those John Hughes movies, where the nerdy girl gets the popular guy, things end on the happy ending – we don't get to see what happens after. It's one thing to want to be together, but it's difficult to persevere in the face of the whispers of the gossip mill. In any romantic relationship, it's essential to know your worth and have the dynamic feel equal, and not like you're constantly trying to play catch up. Compared to other shows or movies centered around teens, Never Have I Ever does such a fantastic job with its relationships. Usually, the protagonist is saddled with a main love interest, and everything about the relationship is so intense and soulmate heavy. Never Have I Ever doesn't look at relationships like that. Relationships, be it friendship or romantic, are all about growth.
Devi and Paxton got together in a way that made sense. She challenged him and pushed him to be his best self, and Devi, who can be a little hot-headed and impulsive, tempered those instincts with Paxton. Being with Paxton also made Devi realise that things don't necessarily get better just because you're in the romantic relationship of your dreams. Life also brings curveballs that you didn't envision and as wonderful as a relationship is, they're just too young for things to get too serious and permanent.
You might also find yourself in relationships with people that just aren't suitable for you romantically, or have the most unsuitable person end up being the one who's just perfect for you. Don't get me wrong, Never Have I Ever certainly isn't flippant about relationships ending, there's sadness and pining, sometimes there's anger, but eventually, it moves to acceptance.
As it was in previous seasons, the show continues to deliver on the comedy and humour, as well as introduce us to different Hindu celebrations. This seasons Devi and her family celebrate Navaratri, and their social circle expands to include more Indian characters. Joining the cast this season is Anirudh Pisharody, who plays Nirdesh, and Sarayu Blue, who plays his mom Rhyah. Nalini gets a female friendship outside the circle of family, and Devi gets to know Nirdesh a little better.
Mindy Kaling, one of the show's co-creators, has sometimes been criticised about pairing her Indian characters with white men. This was the case for The Mindy Project, where her character's love interests were mostly all white men. Bringing Pisharody into the cast is a stroke of genius, especially since he and Maitreyi have wonderful chemistry together. Like I said, the show is fearless. It doesn't care about offending the shippers and does what feels right for the characters, allowing them to explore different sorts of relationships with different types of people.
As it was in Season 1, Ben Gross (Jaren Lewison) gets an entire episode centred around him, and Andy Samberg's back again with the absolutely spot-on narration. Throughout the season, Ben gets called out by others about his demeanour, how he can be condescending and snarky in a way that just puts people off. We've come to realise that Ben's need to be the smartest person in the room comes from a place of insecurity. He's putting constant pressure on himself to do more so that he can show his father his worth and bask in the feeling of his dad being proud of him. Despite Ben and Devi both being academic beasts, Devi is more aware of the need for balance, while Ben's so lost in a future vision that he doesn't take care of himself in the present.
One's of the show's strengths is how it manages to be so funny, yet have emotional beats that simply wrecks the viewer. Devi's grief is still as central to the narrative as it was in the past two seasons, but we also see her making strides and working through it. All the moments between Devi and Nalini (Poorna Jagannathan) are beautifully poignant. I love the development in their relationship, and their shared love for Mohan (Sendhil Ramamurthy) getting them through tough times.
As with every ensemble show, some of the characters have to take a backseat when there's so many. This season didn't really give Aneesa (Megan Suri) much of a storyline, while Fabiola (Lee Rodriguez) and Eleanor's (Ramona Young) character development was mostly rooted to their romantic relationships. I don't think this is a drawback, since Fabiola and Eleanor did have major character arcs in the previous seasons, but hopefully next season will involve more of a storyline for Aneesa.
The show is so addictive that you'll probably find yourself binging the entire season in one day, but that's okay. Never Have I Ever has such great rewatchability that you can just wait a few weeks and do it all over again. As for me, my second viewing will be with my brother. Life may not work out the way you want, but great TV should always be enjoyed with great people.
READ NEXT: 15 Best Shows To Binge-Watch Over A Weekend
Some of the coverage you find on Cultured Vultures contains affiliate links, which provide us with small commissions based on purchases made from visiting our site. We cover gaming news, movie reviews, wrestling and much more.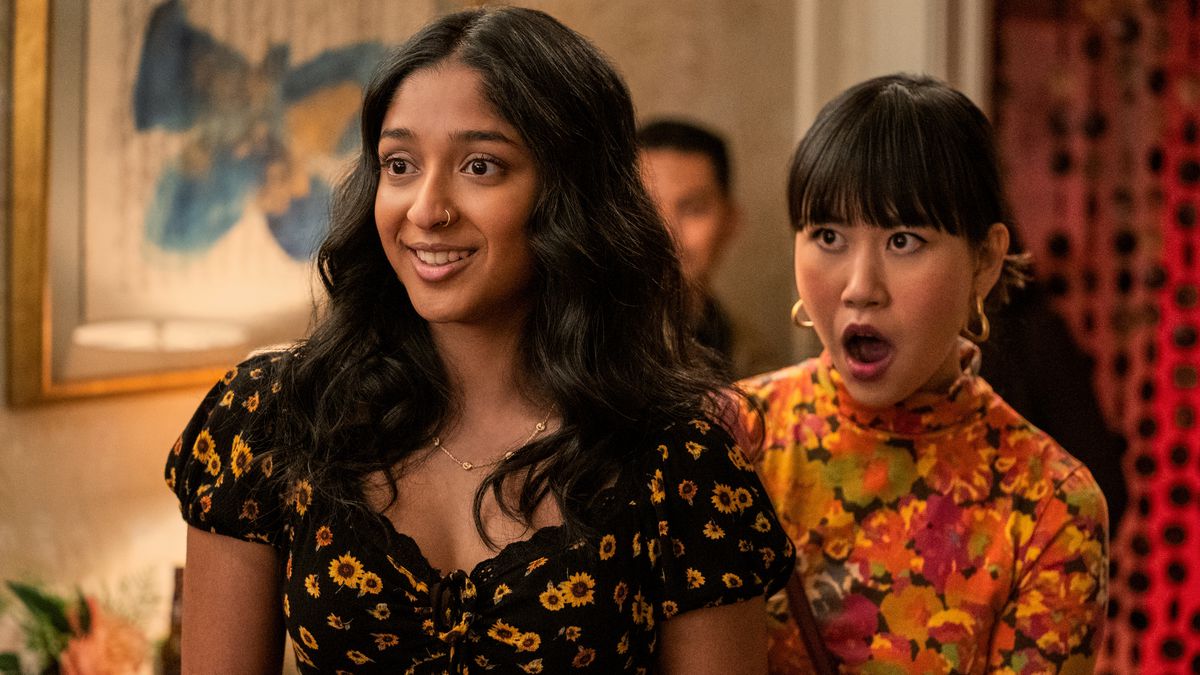 Verdict
Never Have I Ever is one of the rare shows that just gets better with time. The actors have great chemistry, and everything is so well-paced that the ten episodes fly by in no time.