What are the best comedy movies about brothers you have ever seen? What is it about those movies that interests you?
Off the top of my head, I can't think of a single comedy that reminds me of the relationship I have to any or all of my three younger brothers. We love each other very much, and keep in touch, and that kind of straightforwardness doesn't make for a very exciting movie. Even the various arguments and other issues I've sporadically had with my siblings (I also have a younger sister) wouldn't really amount to anything cinematically compelling.
At best, it's a TV show where things more or less resume normalcy by the end. I guess that's why we often joke about how similar Arrested Development sometimes feels to our various dynamics. However, that's a TV show, so we won't be getting into that for this edition of Make the Case.
Instead, I'm going to focus on the subject of brothers. There is an added focus on comedy, simply because there are so many movies about brothers. I sort of knew this already, but soliciting suggestions from friends on Facebook proved it was just too massive a subject to tackle on its own.
The movies covered here represented 5 movies in which a relationship between 2 or more brothers is a dominant theme. They are simply my favorites, specifically comedies, which means I decide if the theme of brothers is a dominant one. If I miss something, or if you strongly disagree with my choices, let me know on Twitter.
And if you don't have any brothers, or any siblings, these films involving brothers can theoretically give you an idea of what it's like. Or not. I can't even imagine what it's like to be in a single child family. I haven't had that distinction since the late 80s.
Which is fine. And I'm well aware of how lucky I am in that sense.
5 Best Comedies About Brothers
1. Rain Man (1988)
Director: Barry Levinson
At least until roughly Magnolia, Barry Levinson's 1988 critical/commercial hit (Dustin Hoffman, as the autistic brother of Cruise's character, won his second Oscar) was in my opinion the best use of Tom Cruise's admittedly singular talents as an actor. The story of two brothers who go on a road trip, with Cruise's Charlie Babbitt initially out to exploit his older brother Raymond, is almost perfect at balancing comedy with more dramatic moments. Levinson made a slick commercial film here, but his direction also shows a clear affection for these characters and their journey.
Much of that journey is hilarious, with Cruise managing to not only play straight man to Raymond's eccentricities, but also building his own character in a surprisingly genuine, effective way. Not only was Rain Man the highest-grossing film of its year, but it also won Best Picture.
2. My Brother's Wedding (1983)
Director: Charles Burnett
Wikipedia categorizes My Brother's Wedding, written, directed, co-produced, and edited by Charles Burnett (who probably also made the crew some sandwiches at one point) as a tragicomedy. That would be accurate.
One of the most appealing aspects of My Brother's Wedding, in which an aimless young man (the brilliant Everett Silas) tries to get his shit together for his brother's wedding, is how naturally everything moves and unfolds. As we follow Pierce through his life, which includes a very strained relationship with his brother, genuine comedy emerges in many scenes. The looseness of the dialog and plot in certain places may even remind you a little of Clerks.
At the same time, you won't mistake one for the other. My Brother's Wedding establishes the day of the wedding as a spiritual do-or-die for Pierce. The tragedy of this film, which is potent, comes in the form of how he responds to this call to action.
3. Step Brothers (2008)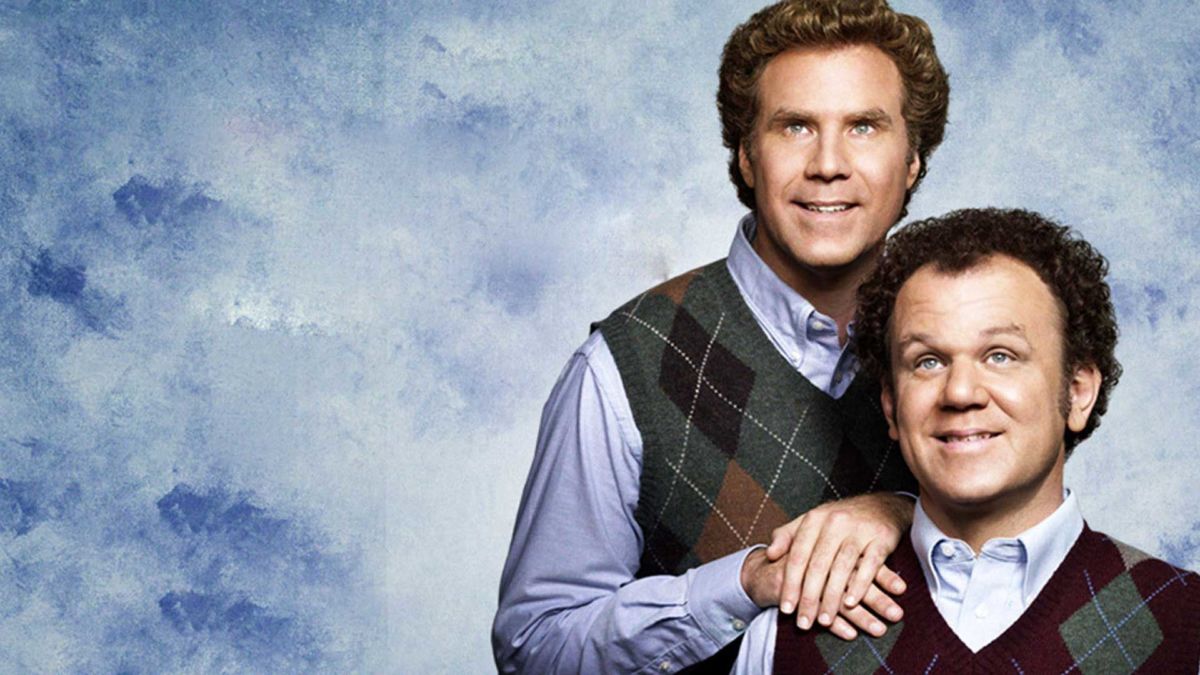 Director: Adam McKay
Step brothers absolutely count for any list of comedy movies about brothers. The man-child-learning-to-grow-the-hell-up trope was not invented by director Adam McKay, who wrote the script with star Will Ferrell.
However, Step Brothers decided to run with that idea in a fairly extreme direction. Two deeply arrested middle-aged men (Ferrell and John C. Reilly, in their best film together) are forced to reconcile with the marriage of their formerly-single parents (Richard Jenkins and Mary Steenburgen, who have quite possibly never been funnier than they are here). The movie takes the immaturity of Ferrell and Reilley's characters to genuinely uncomfortable, ultimately funny heights. At the same time, the movie goes further by establishing that everyone more or less understands that their behavior is not normal. Step Brothers somehow also finds room to be a surprisingly moving story of these idiots coming together to truly see themselves as family.
If that's good enough for you, the movie also depicts a relationship between actual brothers, with Adam Scott as a memorable, insufferable douchecanoe.
4. The Blues Brothers (1980)
Director: John Landis
Are "Joliet" Jake (John Belushi) and Elwood (Dan Aykroyd) actually brothers? Wikipedia lists them as being blood brothers, which can mean a familial relationship, or simply deep loyalty to one another. The backstory on their official website doesn't clear things up either.
Let's assume they are. Even if that isn't the case, the notion of being as loyal to a childhood friend as you would to a flesh-and-blood brother qualifies for this column.
Regardless, this musical comedy about two men who go on a "mission from God" to save their childhood orphanage works far better than it has any right to. The movie is less of a narrative, and more of just a freewheeling tour of some of the greatest blues artists who ever lived. Yet as you probably already know, everything clicks here. The car chases are spectacular. Virtually every joke hits and hits beautifully. The musical numbers, at this point, are iconic.
At the center of it all, just as unlikely as everything else, are two men who do not resemble one another in the slightest. Yet like everything else in this movie, we believe them, and we believe in their well-meaning mission.
5. Basket Case (1982)
Director: Frank Henenlotter
I might be pushing my luck here. Basket Case is very clearly a horror movie. Written and directed by the legendary Frank Henenlotter, we are talking about one of the grimmest, grimiest horror movies ever made in New York City. The story has a young man named Duane Bradley (Kevin Van Hentenryck), who comes to New York City with a wicker basket and a head full of dreams. Guess what's in the basket?
Duane's mutant (literal) half-twin is a gruesome sight, to be sure. At the same time, Basket Case, which benefits tremendously from an excellent cast and effective low-budget atmosphere, is one of the best horror comedies ever made. Even the movie's bleak story of Duane seeking revenge on those responsible for the state of his hideous twin is highlighted by moments I would assume were intentionally funny. We just happen to be talking about a very specific sense of humor here.
I guess if you've never seen this, I'd suggest watching a trailer. You'll see what I mean, and you'll see if the horror and humor blend here is up your alley.
Some of the coverage you find on Cultured Vultures contains affiliate links, which provide us with small commissions based on purchases made from visiting our site. We cover gaming news, movie reviews, wrestling and much more.