Dash & Lily captured the hearts of viewers around the world when the festive whirlwind romance landed on Netflix.
And it's totally easy to see why. After all, whether it's on the screen or on the page, there's nothing quite as nice as curling up and getting lost in a good story, is there?
The series follows a cynical Dash and optimistic Lily as they trade dares, dreams and desires across the Big Apple over the holiday season — and the find that they've got more in common with each other than they thought.
If you've binged through the series and are looking for similar stories to read, here are 7 books to read if you can't get enough of Dash & Lily.
1. Dash & Lily's Book of Dares by Rachel Cohn and David Levithan
Like with many book-to-screen adaptations, there are some things that were different between the book and the TV show. So, if you're keen to find out how Dash and Lily's festive whirlwind played out on the page, why not start with the original book? And you can can keep up with their adventures in the next two books in the series, The Twelve Days of Dash & Lily and Mind The Gap, Dash & Lily.
16-year-old Lily leaves a red notebook full of challenges on the shelf in her favourite bookstore, waiting for the right guy to come along and accept its dares. Dash, meanwhile, is in a bad mood over the festive season — and he also happens to be the first guy to pick up the notebook and to rise to its challenges.
Over the following days, the pair trade dares, dreams and desires through the notebook that they pass back-and-forth in locations throughout New York City. But when it comes time to meet face-to-face, can their in-person selves connect as well as the notebook versions of them? Or will the scavenger hunt end in total disaster?
2. All I Want for Christmas by Wendy Loggia
Part of what we loved about Dash & Lily was how it captured the joys of the holiday season — and, if that's what you loved too, this book is the one for you. Plus, with her love of Christmas and bookstores, All I Want For Christmas' Bailey definitely reminds us of Lily.
Bailey Briggs is counting down the days until Christmas — it's her favourite time of year. Between the holiday music, baking cookies, going on snowy sleigh rides, and wearing her light-up reindeer ears to work at Winslow's bookstore, what's not to love? But there's one thing in particular that she wants this year — one thing that she doesn't have: someone special to kiss under the mistletoe.
She is 100 per cent sure that that someone isn't Jacob Marley — athlete and a player with a questionable taste in girlfriends — and that Charlie, the mysterious stranger with the British accent, is the romantic lead of her dreams. Could she be right? One thing's for sure, though: this will be a December to remember, filled with real-life Christmas magic.
3. 10 Blind Dates by Ashley Elston
Another Christmas love story — but this time, with a twist (or, well, ten of them to be exact). It's a wonderful, glittering story about family, friends and finding love.
There's only one thing that Sophie wants for Christmas this year: a little freedom from her overprotective parents. So, when they make the decision to spend Christmas with her very pregnant older sister in South Louisiana, she's looking forward to some much needed private time with her long-time boyfriend, Griffin. Except it turns out that Griffin wants a little freedom from their relationship.
A heartbroken Sophie flees to her grandparents' house, where the rest of her boisterous extended family is gathered for the holiday. And that's when her nonna devises a plan: over the course of the next ten days, Sophie will be set up on ten different blind dates by different family members. Like her sweet cousin Sara, who sets her up with a hot guy at an exclusive underground party. Or her crazy aunt Patrice, who signs Sophie up for a lead role in a living nativity with a boy who barely reaches her shoulder. And a screaming baby. And then to make things more complicated, Griffin unexpectedly turns up and begs her for a second chance — and Sophie feels more confused than ever, because maybe, just maybe, she's started to develop feelings for someone else…
4. Let It Snow by John Green, Maureen Johnson, Lauren Myracle
If it's more snow-filled, swoon-worthy Christmassy love stories that you're after, then this is the book for you — because it has three of them. Another similarity it shares with Dash & Lily is that it's been adapted for the screen — and it's on Netflix, too. Let It Snow landed on the streaming service in late 2019.
It's December 24th. The worst blizzard for fifty years has hit Gracetown, blanketing it in snow. But it turns out that snow isn't the only thing swirling around in the air — love is, too, and it's appearing in some of the most unexpected ways.
Who ever expected that hiking from a stranded train in the freezing cold would end with a delicious kiss from a totally charming stranger? Or that heading to the Waffle House through the snowdrifts could spark a romance with an old friend? And could the path to true love really start with a painfully early morning shift at Starbucks?
5. By the Book by Amanda Sellet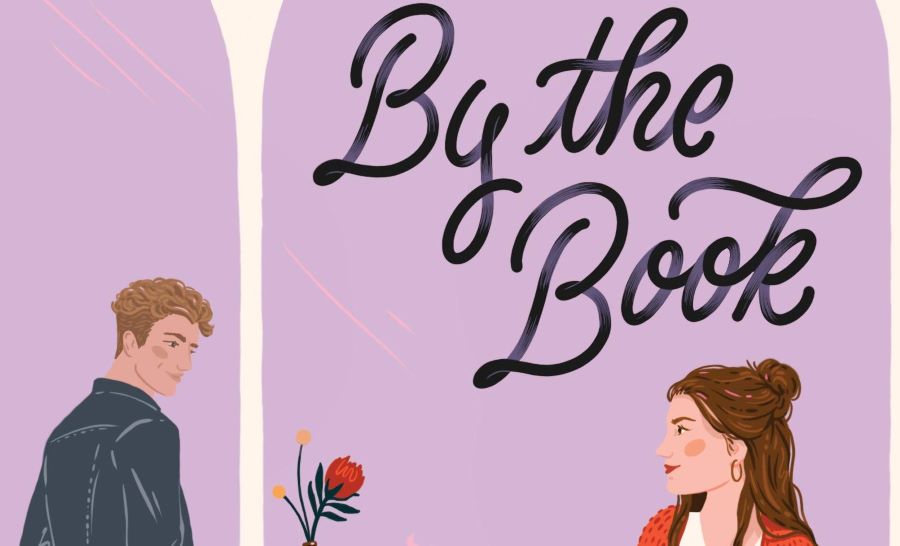 If it was the bookshop and the overall love for literature that had you hooked on Dash & Lily, then this will be the perfect book to add to your to-read list.
Mary Porter-Malcolm has prepared for high school in the one way she knows how: an extensive review of classic literature to help navigate the friendships, romantic relationships, and overall drama she has expects from such an "esteemed" institution. But when some new friends seem in danger of falling for the same tricks employed since the days of Austen and Tolstoy, Mary knows that she has to do something — and so, she creates the Scoundrel Survival Guide, using archetypes of literature's debonair bad boys to signal red flags.
However, despite her best efforts, she finds she's unable to listen to her own good advice…and she starts falling for a supposed cad. The same one that she's warned her friends away from. Without a convenient rain-swept moor to flee to, Mary is forced to admit that real life doesn't follow the same rules as fiction — and she realises that if she wants a happy ending, she's going to have to write it herself.
6. Recommended for You by Laura Silverman
Looking for another bookish love story? Described as To All the Boys I've Loved Before meets You've Got Mail, this is a charming, feel-good read that you'll absolutely adore.
Shoshanna Greenberg loves working at her favourite local bookstore, Once Upon — especially as its become a welcome escape, with her mums fighting at home and her car barely chugging along. And then her boss announces a holiday bonus for the person who sells the most books — and Shoshanna sees an opportunity to at least fix her car, if none of her other problems. There's only person standing in her way: the new hire Jake Kaplan.
Jake is an affront to everything Shoshanna stands for — he doesn't even read. But, somehow, his sales start to rival hers. And while he may be cute, not to mention eligible, he's also the enemy…and Soshanna is ready to take him down. But as the competition heats up, the two of them grow closer…and start to realise that they may be more on the same page than they expected.
7. You Say It First by Katie Cotugno
While the red notebook played a big part in Dash and Lily's love story, Meg and Colby's spark comes from a bit of a different — and more traditional — source. A heartfelt, layered novel about how it is sometimes the people that we don't have much in common with that can have the biggest impact on our life.
Meg's life is set up perfectly: she and her best friend, Emily, are planning to head to Cornell together in the fall, and she's working at a voter registration call centre in her Philadelphia suburb. But then everything changes one day, when one of those calls connects her to a stranger in a small town in Ohio. Colby's stuck in a rut, and reeling from a family tragedy. The last thing he has time for is some privileged rich girl preaching the sanctity of the political process. So he says the worst thing he can think of and hangs up.
But things don't end there. That conversation on the phone ends up being the first in a series of candid, surprising and yes, even heated, chats end up developing into a long-distance friendship — and then into something more. Across state lines and phone lines, Meg and Colby form a once-in-a-lifetime connection. But in the end, are they just too different to make it work?
READ NEXT: Best Books for Christmas Gifts 2020