No one wants a dose of existential angst in their gift guide suggestions, so I won't really start to elaborate on the fact that I was sitting down to write last year's gift guide around three days ago, and yet somehow here we are almost at Christmas 2020. More than ever, I'd advocate for books as gifts this year, mostly because people need the escapism and also because they are extremely convenient to wrap up and put in the post. Our book gift guide aims to cover those tricky folks who usually get left off other gift guides – after all, if you don't already know what to buy your mum, I probably can't help you. If you're struggling for ideas for one of those notoriously hard to buy for groups of people, hopefully one of these best books for Christmas gifts should have you covered.
– Best Books For Secret Santa
– Best Books For The Kids
– Best Books For Bookworms
– Best Books For Long Distance Friends
– Best Books For Non-Fiction Fans
Best Books For Secret Santa
Five Go Absolutely Nowhere – Bruno Vincent
These little spoof Famous Five stories have become a Christmas staple over the last few years, so of course this year's was going to be all about the year we have had. They're always reliably entertaining, and a great gift for that co-worker you might not know too well.
A Christmas Cornucopia: The Hidden Stories Behind Our Yuletide Traditions – Mark Forsyth
Forsyth is another very funny author, adept at producing these little books of curiosities and interesting facts. This one is, of course, Christmas themed, and a good buy for someone who might be less cynical about the state of the world.
Twitterature: The World's Greatest Books in Twenty Tweets or Less – Alexander Aciman and Emmett Rensin
If your Secret Santa recipient is a fan of books and reading, you can't go wrong with this great little book. It does exactly as it says on the tin, and sums up the great works of literature in some very funny and clever Tweets.
Best Books For The Kids (Littles, Middles and Bigs)
Kindness Makes Us Strong – Sophie Beer
A very cute board book for the youngest readers, Kindness Makes Us Strong will make you popular with the littles and their parents. We've all seen the immense benefits of small acts of kindness this year especially, and this book will teach and reinforce the importance of always looking out for each other.
Climate Change and How We'll Fix It – Alice Harman, Illustrated by Andres Lozano
Climate change hasn't gone away, even if it has been forced to take a backseat this year, at least in the eyes of the media. Harman, a climate activist, introduces the issues to readers around 8-11 years old, digs into the politics and lays out solutions in a clear, easy to understand way.
Where The World Turns Wild – Nicola Penfold
It was hard to pick one novel for middlish aged kids, but I went for Penfold's debut because it also focuses on ecological questions, which I think are just an absolute key issue to get kids interested in, and it has been getting good reviews all year. Fair warning that it does centre around a disease outbreak and sensitive kids might have had enough of that, but if they haven't, this is a great novel to help them process what has happened this year.
These Violent Delights – Chloe Gong
For older kids, this YA novel is a great addition for under any tree. Gong's debut, this Romeo and Juliet-esque retelling has been getting great reviews. As well as being set in the exciting world of 1920s Shanghai, there's the expected romance and a monster to be battled. Just as with our pick for younger readers, there are some parts of These Violent Delights that might encourage older kids to examine and process what has happened this year.
Best Books For Bookworms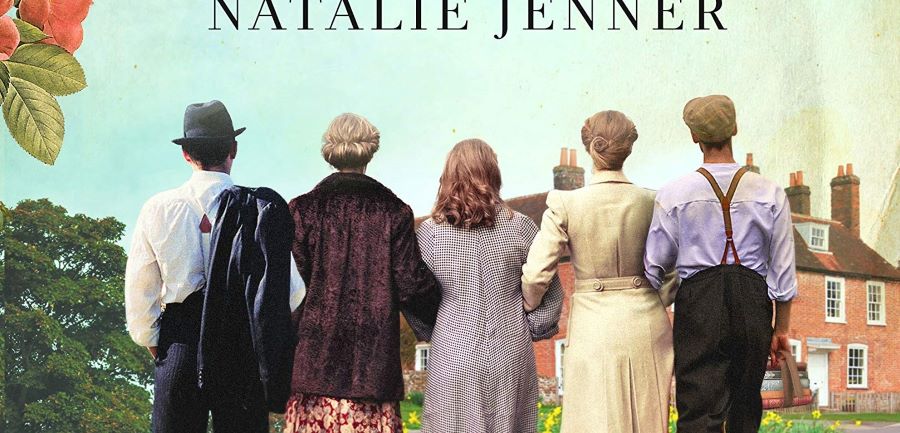 The Down Days: A Novel – Ilze Hugo
At the risk of repeating myself, I can't emphasise enough how great books can be for helping people to examine real life through the lens of the pages. For that reason, The Down Days is on this list for adult readers, as it too deals with the outbreak of a disease and a city under quarantine. The Down Days is also pacy and character driven, and a great read in and of itself.
The Jane Austen Society – Natalie Jenner
On the other hand, if your bookworm needs to escape for a while, The Jane Austen Society has them covered. Post World War II, a group of Jane Austen lovers come together to try and preserve Austen's legacy and in the process, deal with their own grief in this warm and heartfelt novel.
Shuggie Bain – Douglas Stuart
Make sure your bookworm is up to date on the latest Booker Prize winner by getting them Shuggie Bain, Stuart's debut novel that has swept through the book world. Centring on the life of Shuggie, a boy who lives with his alcoholic mother in 1980s working class Glasgow, it isn't an easy read – but it is a novel about the fierce power of love.
Best Books For Long Distance Friends
This Is How You Lose The Time War – Amal El-Mohtar and Max Gladstone
What better book to get the friend you haven't seen all year than 2020's hottest epistolary novel? Composed of letters sent during the Time War, enemy agents Red and Blue have to hide their relationship with increasingly clever tricks. This book is a lyrical, stunning piece of work and any reader would be happy to have it.
The Guernsey Literary and Potato Peel Society – Mary Ann Shaffer and Annie Barrows
Another book composed of letters (see what I did here?), The Guernsey Literary and Potato Peel Society is an easier read, but no less of a delight. There's romance, history and a gentle, post World War II island setting that will sweep any reader off their feet.
Last Christmas In Paris – Hazel Gaynor and Heather Webb
One more novel full of letters, for this long distance year, Last Christmas In Paris spans the four years of the First World War. It centres on Evie and her brother's best friend, Thomas, who fall in love via letter, amidst the horror of the war, and asks if love can survive such a terrible event. Last Christmas In Paris would bring a delightfully romantic end to your long distance friend's year.
Best Books For Non-Fiction Fans
Dead Famous – Greg Jenner
If you have a history fan who is into all kinds of time periods, and likes their history books written with a light but deft touch, you should check out Jenner's work. The title does exactly what it says on the tin, delving into social history across a span of thousands of years, and it also helps that his writing is very funny too.
Black and British: A Short, Essential History – David Olusoga
A short version of a longer book that came out a few years ago, cut down to the essentials in this turbulent year, Olusoga's eye-opening and essential work is a must read for young non-fiction fans (but I think it does a great job of introducing the issues and dispelling myths surrounding Black British History for adults too.)
Invisible Women: Exposing Data Bias in a World Designed for Men – Caroline Criado Perez
I read this book back in May, and I still think about it on a daily basis. The sheer level of research and patient statistic collection that has gone into this book is a marvel, and Perez also happens to be a great writer who is very readable. I'd force this book into the hands of every person I know if I could, so you should definitely get a copy for your non-fiction fan.
READ NEXT: Best Marvel Gifts 2020