If there's one horror monster that's really kind of sprung into life over the last couple of years, it's, ironically, the zombie. You almost can't escape their fetid clutches, especially when it comes to the best zombie TV shows.
The zombie shows you will find below range from the classic undead that we know and love, all the way up to huge changes on the formula, so much so that they might upset the purists out there. The great thing about zombies as an iconic monster is that they aren't one set thing. After all, before Romero's Night of the Living Dead, they were mainly known as the product of voodoo rituals, not a virus or strange phenomena.
Here, then, are the best zombie TV shows you should be sinking your teeth into — if you don't mind a few cancellations here and there, sadly.
THE BEST ZOMBIE TV SHOWS: Daybreak | Z Nation | Black Summer | Fear The Walking Dead | Dead Set | In The Flesh | Santa Clarita Diet | Kingdom | iZombie | The Walking Dead
10. Daybreak
First air date: October 24, 2019
Seasons: 1
Daybreak never really seemed to catch the break it needed on Netflix, with it being cancelled after just the one season. It almost paid the price for being too ambitious, spinning too many plates at once. Either that, or people just really didn't want to see Matthew Broderick on their screen again, which is honestly their loss.
Daybreak follows Josh Wheeler as he looks to find his missing girlfriend in a post-apocalypse where every adult has been turned into zombie-esque creatures called Ghoulies. Part-high school comedy, part-a whole lot else (even musicals and Westerns), Daybreak may have been a bit too eager to separate itself from similar shows, ending up in it being a bit of a strange smorgasbord that doesn't entirely gel.
However, as a zombie show with a lot of heart and smart little tweaks to things we've seen before, it's worth a watch. Fans are hoping for a second season, but it's not looking likely.
9. Z Nation
First air date: September 10, 2014
Seasons: 5
Z Nation released not only to oppose AMC's gigantic The Walking Dead, but also to act as pretty much the exact opposite of its often dour world. Z Nation, while featuring a couple of excellent dramatic moments, is really playing it for cheap laughs amid buckets of blood.
Just about one of the silliest shows you could ever hope to see, Z Nation features an increasingly blue (literally blue, not as in sad) protagonist who might be the key to stopping the zombie apocalypse, as well as a giant wheel of cheese that picks up zombies in its path.
Z Nation is frustratingly inconsistent with its tone (and overall quality, it must be said) at times, but if you want some brash fun, this is the show for you.
8. Black Summer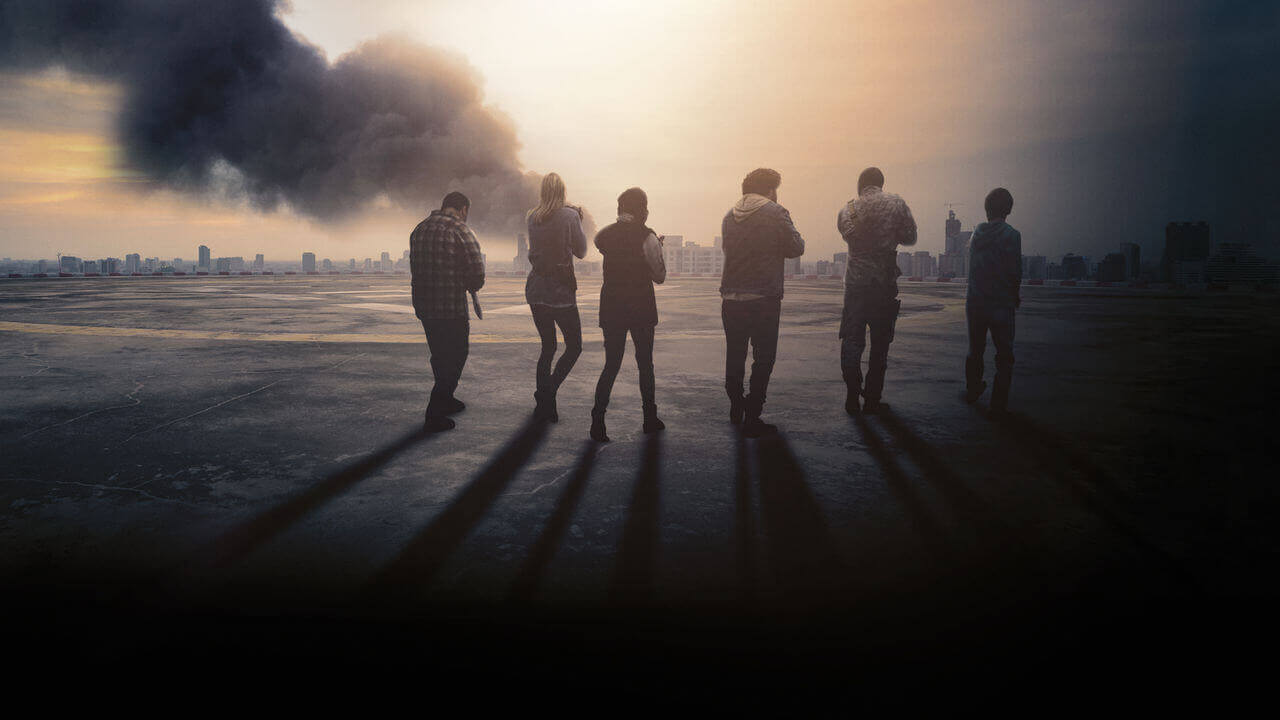 First air date: April 11, 2019
Seasons: 2
A Z Nation spin-off that quietly dropped the connection, Black Summer is one of the most fascinatingly sparse shows you will ever watch, let alone within the zombie subgenre.
Dialogue and characters in general take a big backseat to the spectacle, which is still impressive despite the obviously low budget of the show. A bizarre heist in an underground nightclub is gripping television, but a human ball of anxiety's drawn-out attempts to escape a single zombie is probably the highlight of the whole show.
There's a second season in the works at this time of writing, and while it may lack the polish of a lot of its peers, Black Summer has a lot of tense fun to offer.
7. Fear The Walking Dead
First air date: August 23, 2015
Seasons: 6
Set within the same universe, Fear The Walking Dead's major selling point is that it shows the outbreak that happened while Rick Grimes took a long nap in The Walking Dead.
Or, at least it did, until it just flashed-forward halfway through its first season. It's always felt like Fear the Walking Dead maybe wasted its best ingredient, as it basically ended up as a lower budget version of its big brother that went to the sea sometimes.
There are those fans who prefer the familial squabbles of Fear over TWD, though, it arguably having slightly better pacing without as many characters to try and build up. Not everyone in Fear will be your favourite character, but that's kind of the point.
6. Dead Set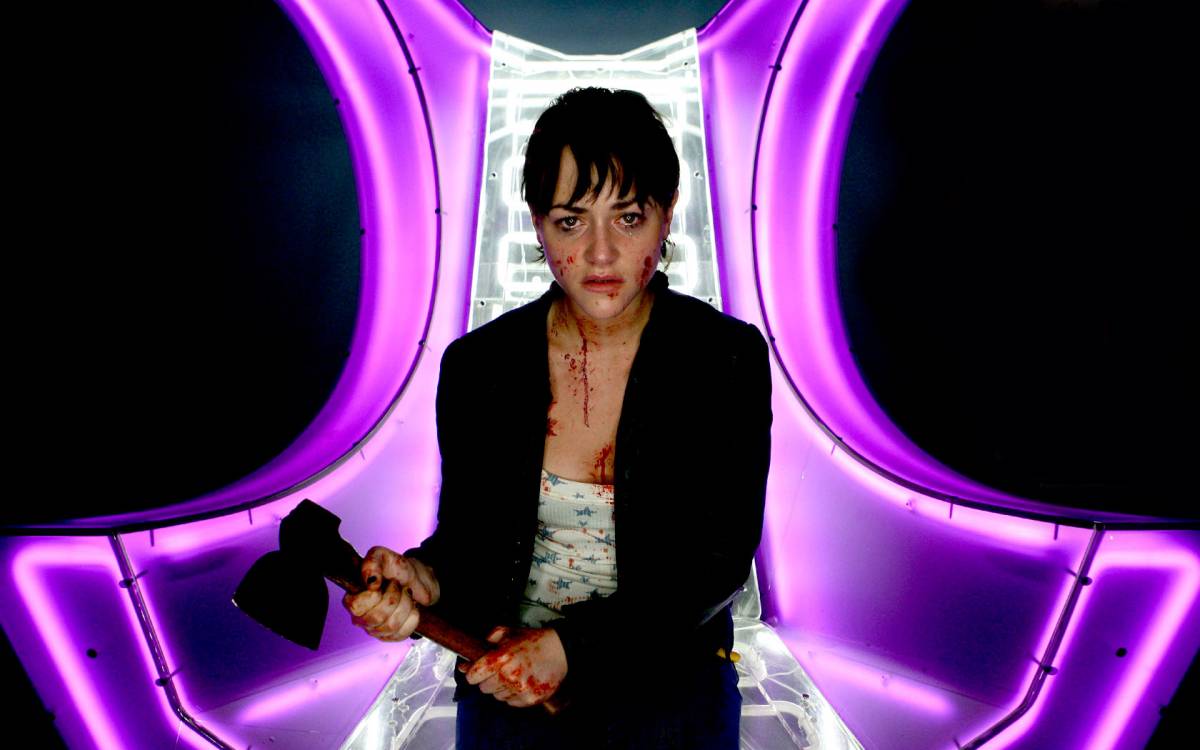 First air date: October 27th, 2008
Seasons: 1
A British show spawned from the mad mind of Charlie Brooker, Dead Set's concept is something that you'd think up after a few too many beers: what would happen to Big Brother contestants in a zombie apocalypse? TV gold, apparently.
Pretty brutal and packed with darkly comedic moments (a bucket of guts springs to mind), Dead Set takes a pretty nihilistic view of the end of the world with barely any characters who you could call likeable, and even those few you shouldn't grow too attached to.
Dead Set even acted as the basis for Reality Z, a Brazilian reimagining that expanded upon the limited five episode run of its inspiration. There's only one Dead Set though, and it ranks among the best zombie shows ever made.
5. In The Flesh
First air date: March 17th, 2013
Seasons: 2
In the Flesh remains one of the best things BBC Three has ever produced, a touching drama that would likely resonate with many more viewers now with the rise in mainstream "acceptance" of LGBT media.
The show follows Kieren, one of many ex-zombies who've been cured and are trying to integrate back into society following The Rising. Those with Partially Deceased Syndrome (PDS) are outcasts and must disguise their afflicted eyes, all while suffering from the PTSD of what they did while they were undead. But there are those who don't want to keep taking their medication, endangering everyone in the process.
In The Flesh has gained a cult following for weaving smart metaphors, believable characters, and unique hooks into one package, but it was unfortunately cancelled following the end of its second season thanks to massive restructures at BBC Three itself.
4. Santa Clarita Diet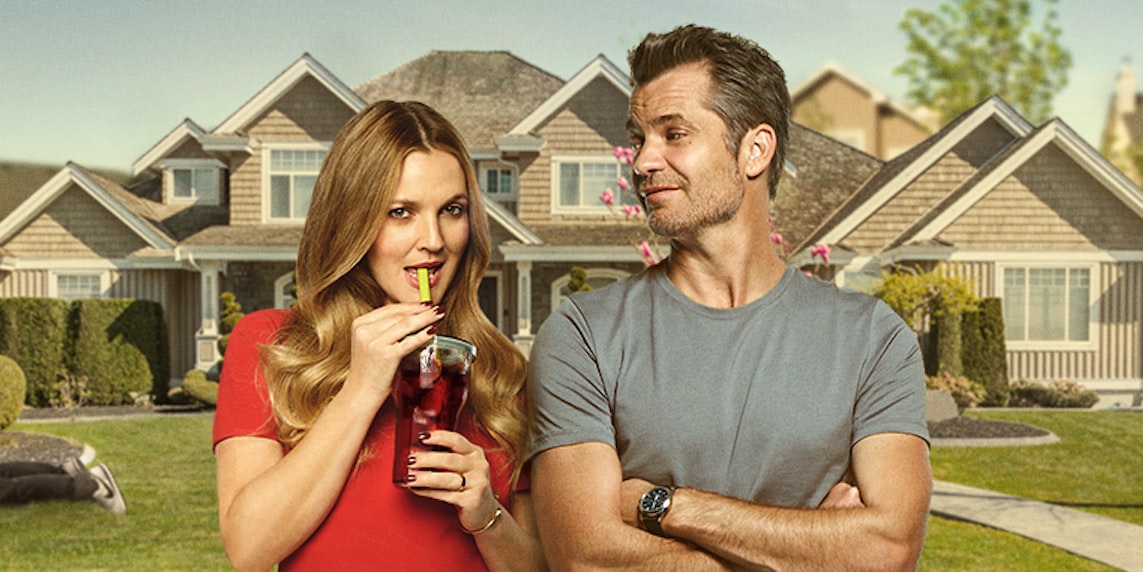 First air date: February 3rd, 2017
Seasons: 3
Another Netflix zombie show that was cancelled way before its time, Santa Clarita Diet was that rare thing: a horror comedy with an A-list cast who actually seemed to give a damn.
Drew Barrymore and Timothy Olyphant turn in some of their best work (Olyphant in particular) as a pair of married realtors whose lives are turned upside down when Barrymore's Sheila develops an appetite for human flesh after an almighty toilet session. What follows is slapstick brilliance that has award-winning actors mucking around in blood and bits of sick like Garth Marenghi, all backed by a quite heartwarming family dynamic.
Santa Clarita's charms sadly didn't resonate with enough viewers for Netflix to keep it going past its third season, but it's still an absolute whale of a time.
3. Kingdom
First air date: January 25th, 2019
Seasons: 2
Here's a show about zombies that Netflix will hopefully keep around for a long while yet. Kingdom marries World War Z with Korean period drama to somehow quite captivating effect, thanks in no small part to its patient storytelling and shocking twists.
Taking place during Korea's Joseon Dynasty, Kingdom revolves around Crown Prince Lee Chang, whose father has just decided from smallpox — or that's what most people think. It's not long until a mysterious plague sweeps the land, turning residents into flesh-craving monsters who wipe out everything in their path with quite terrifying effectiveness.
Boasting pulse-pounding setpieces that somehow make zombies scary again and cliffhangers that you will never see coming, Kingdom's guts and gore is equally matched by its complex drama with many players jostling for power in a dangerous world.
2. iZombie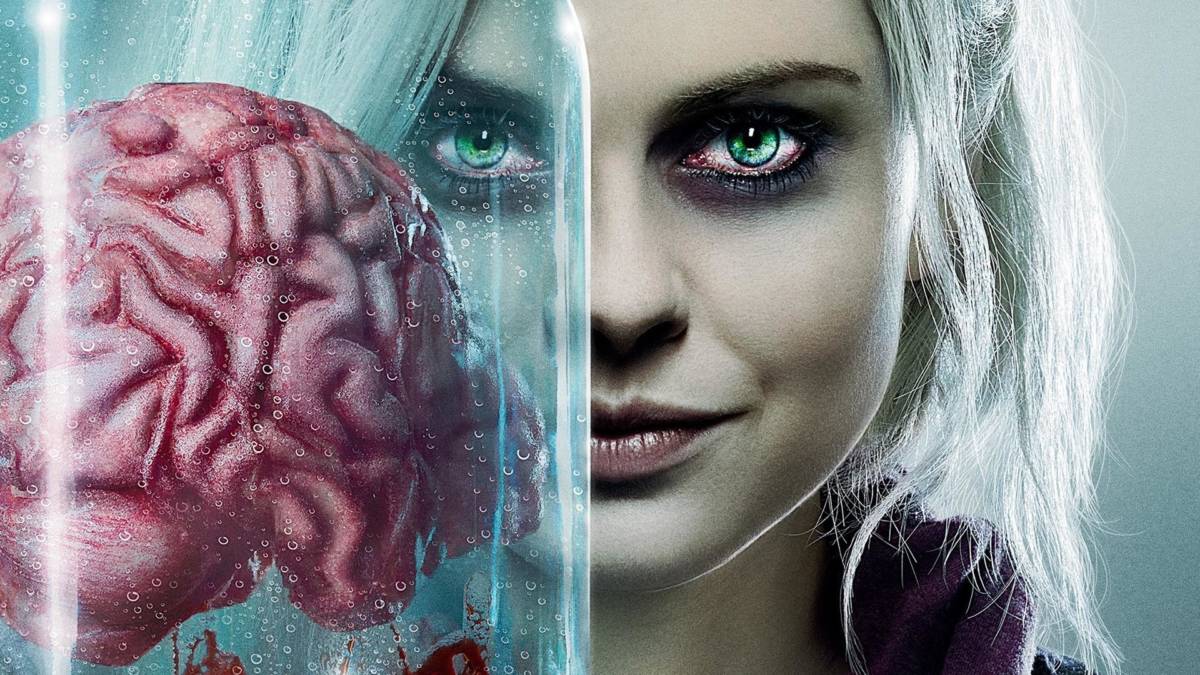 First air date: March 17th, 2015
Seasons: 5
How do you make zombies feel fresh again, when so many other shows, movies, and even games have put their spin on the formula? By making it into a police procedural where the main character eats brains to gain dead people's memories and personalities, of course.
iZombie follows Liv Moore (get it, because "live more"?) after she is bitten and turns into a zombie. The only way to stop herself from going full-on classic Romero zombie is to eat brains, with her new job in a morgue giving her a decent supply of the ol' cranial matter.
While mostly comedic thanks to the guiding hand of Veronica Mars' Rob Thomas, iZombie does boast some fantastic drama across its five-season run, delving into some pretty heavy stuff in its later seasons. It also features Rahul Kohli as the always affable Dr. Ravi Chakrabarti, who would make basically any zombie show better, and Rose McIver effectively playing 50 different characters across the whole show. She should be in more stuff.
1. The Walking Dead
First air date: October 31, 2010
Seasons: 10
There really couldn't be another choice when talking about the best zombie TV shows of all time, could there? Sure, while its latter seasons may have been as patchy as a minefield designed by Patch Adams, you can't beat The Walking Dead at its best.
From the seemingly constant bullying of Rick Grimes with trauma after trauma to showcasing some of the small screen's greatest ever villains, The Walking Dead will go down in television history, not least for the simply outrageous viewing figures it used to pull. Zombies used to be just for the gorehounds and horror fanatics, but The Walking Dead turned them into an average household obsession.
While there's a very particular point in pretty much everyone's enjoyment of The Walking Dead that's often cited as the start of its slump, the show still featured enough twists, turns, and compelling characters to keep millions hooked into its tenth and final season. With two spin-offs (one of which is among the worst lumps of television ever made) and much more to come in the wider universe, there's still a lot of life left in The Walking Dead yet.
READ NEXT: The Best Crime Drama TV Shows On Netflix
Some of the coverage you find on Cultured Vultures contains affiliate links, which provide us with small commissions based on purchases made from visiting our site. We cover gaming news, movie reviews, wrestling and much more.