'Tis the season to rack your mind about what to get the video game lover in your life. If they were among the 20-plus million to land a PS5, either this Christmas or either of the prior two, they may be itching for something new to play. This list comprises the best PS5 games for Christmas 2022 and offers a bevy of choices that will fit any stocking or sit nicely under the tree.
Because no two players are alike, and some games simply aren't appropriate for certain audiences, we included what each game was rated based on its content. "E" means it's suitable for all ages, "E10+" is geared toward players over 10 years old, "T" is suitable for the average teenager and adult player, and "M" games are for a mature audience and typically include blood, violence, language, and all those fun elements.
Happy shopping, and most importantly, happy holidays with these best PS5 games for Christmas for players of all different ages.
15. Stray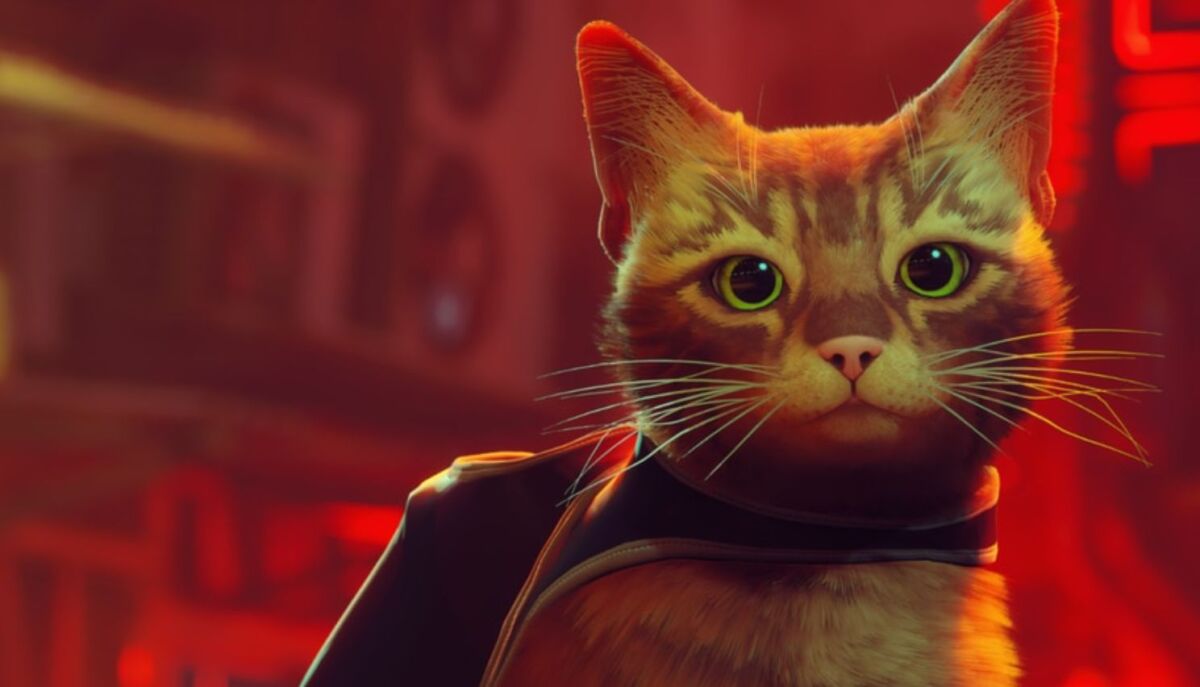 Age Rating: E10+
Developer: BlueTwelve Studio
Publisher: Annapurna Interactive
Help guide a cat through a dystopian world and watch it do cat-like things along the way.
That's all you really need to know about Stray to be intrigued. However, there's more to it than just a cute kitty, as the surprisingly deep story uses the titular stray to unravel a human-sized adventure and complex narrative.
Players come for the cat and stay for the science-fiction dystopia. Robots befriend the stray, one-eyed mutants threaten the kitten's life, and the large world gives the little feline plenty to explore. Most importantly? There's a button strictly for meowing.
14. Control Ultimate Edition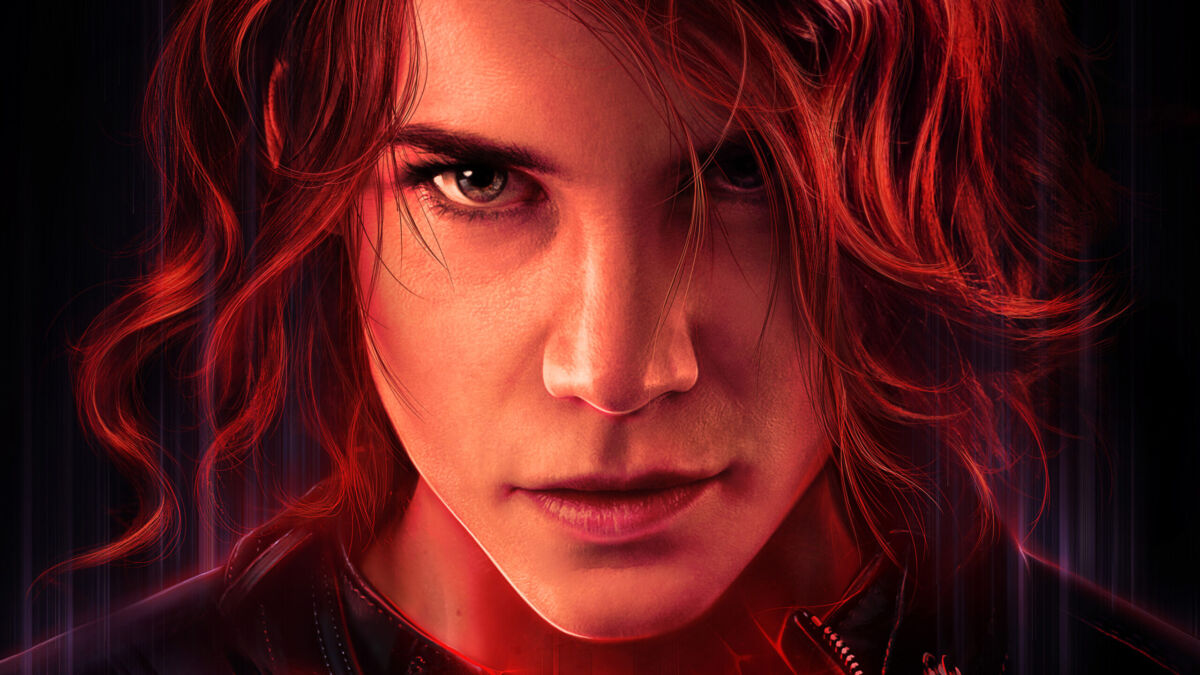 Age Rating: M
Developer: Remedy Entertainment
Publisher: 505 Games
Since turning out Alan Wake, Remedy Entertainment has been known for its unusual tales of the supernatural. Control may be the most unusual of them all, with the Ultimate Edition proving to be the best iteration of the core experience and its pair of expansion packs.
When the Federal Bureau of Control is invaded by the Hiss, the bureau's newest director, Jesse Faden, enters the unusual Oldest House headquarters to find her brother and liberate the facility.
That sounds straightforward and all, but Control is far from it, but that's par for the course for Remedy Entertainment. As is the highly entertaining gameplay and intriguing story that helps make this one of the Best PS5 games for Christmas 2022.
13. Gran Turismo 7
Age Rating: E
Developer: Polyphony Digital
Publisher: Sony Interactive Entertainment
The Gran Turismo series has been an icon of PlayStation for generations. It almost feels wrong as a PlayStation owner to not at least have a copy of the latest iteration. But Gran Turismo 7 isn't just a consolation prize, it sets a high standard for racing games.
GT Simulation Mode makes a return and is accompanied by other classic elements, such as vehicles and tracks from earlier games.
Racing fans should enjoy the mechanics. General players will appreciate the stunning visuals that bring each realistic driving experience to life.
12. GhostWire: Tokyo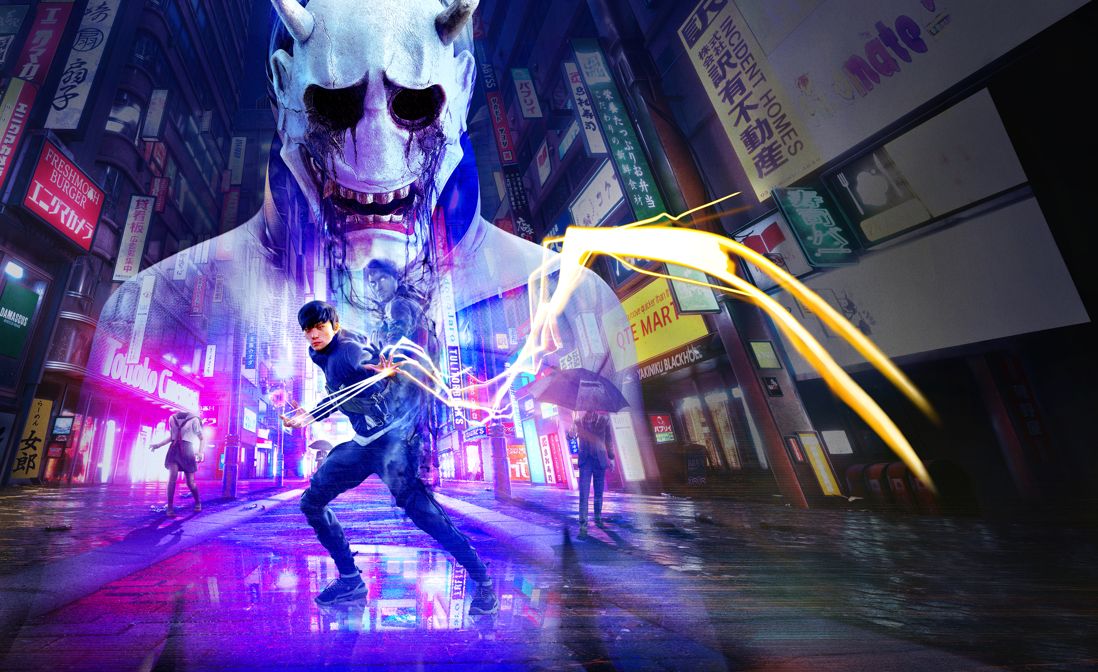 Age Rating: T
Developer: Tango Gameworks
Publisher: Bethesda Softworks
A supernatural presence has overtaken Tokyo. Who ya gonna call? Unfortunately, the Ghostbusters are disbanded, so we'll have to leave this one to a young man named Akito and a lost spirit.
GhostWire: Tokyo pits players against a city of the dead, equipped with a mystical power that can combat the paranormal and rid Tokyo of its malicious ghostly inhabitants.
GhostWire is simply a fun game with a lot to offer despite flying under the radar entirely. It'll be the gift that may get a side eye at first but winds up becoming one of the favorites of the season.
11. Final Fantasy VII Remake Intergrade
Age Rating: T
Developer: Square Enix Business Division 1
Publisher: Square Enix
Even shoppers that don't play games have likely heard of Final Fantasy before, and the arguable pinnacle of that series has always been Final Fantasy VII.
This remake revisits the classic PS1 title in a whole new light, complete with gameplay and visual changes that introduce the iconic game to a new generation of players.
The PS5 version of the remake features new content and enhancements specific to the console, including haptic feedback integration. There's also a whole new mission to extend the experience a bit and fill the gaps until the next episode is available to gift for a future Christmas.
10. A Plague Tale: Requiem
Age Rating: M
Developer: Asobo Studio
Publisher: Focus Entertainment
The plague may sound like a terrible subject for a Christmas gift, but A Plague Tale: Requiem is too good to pass up.
As a PS5 game, it's visually beautiful even as a young boy's curse ravages once vibrant countryside and bustling cities with flesh-eating rats. More than just a horrifying tale of death and decay, A Plague Tale is about sacrifice and family.
Beneath the gruesome curse lies a heartfelt story and immersive gameplay. Horror fans will enjoy some of the more grizzly set pieces while appreciating the game's overall scope.
9. The Last of Us Part I
Age Rating: M
Developer: Naughty Dog
Publisher: Sony Interactive Entertainment
Equal parts horror game, stealth adventure, and narrative journey, The Last of Us Part I is a visually and mechanically upgraded take on a PS3 title.
Players control Joel, an unwilling protagonist forced to guide young Ellie across a post-apocalyptic landscape. Their path is marred by thieves, cannibals, and the cause of the downfall of humanity, the infected.
Complete with the Left Behind DLC, the remake is a stellar reworking of an iconic PlayStation game. Even many that have played the 2013 original find merit in revisiting the story and well-crafted characters in this PS5 console exclusive.
8. Returnal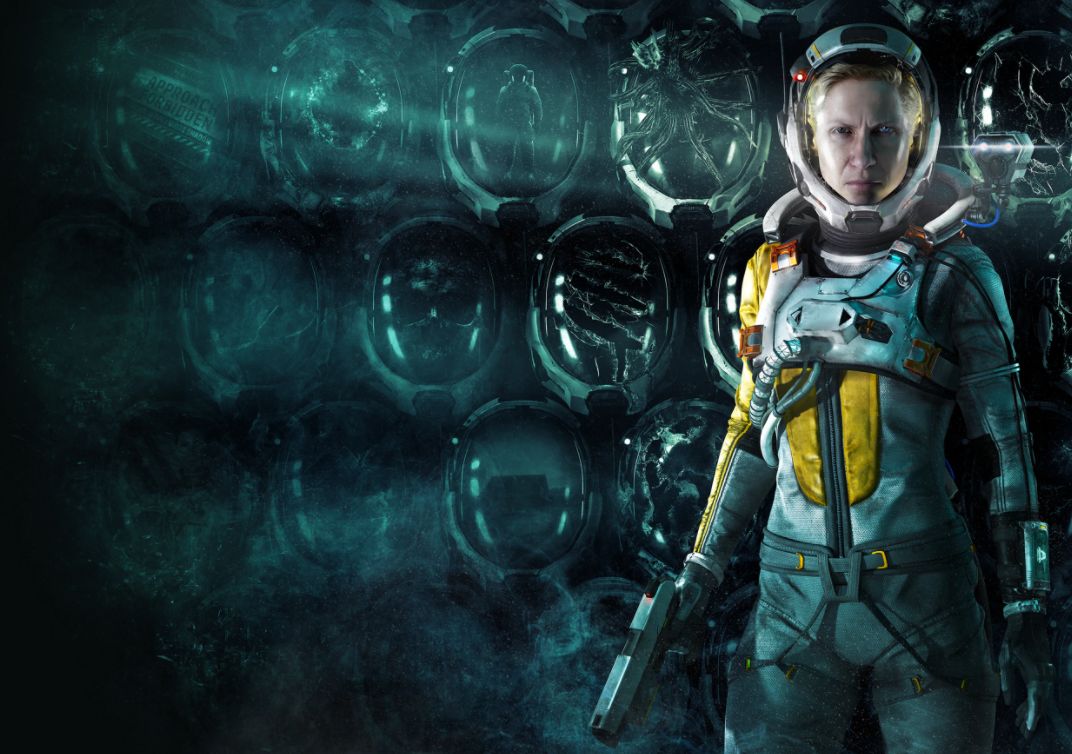 Age Rating: T
Developer: Housemarque
Publisher: Sony Interactive Entertainment
The PS5's ultra-high-speed drive is on full display with Returnal, a game that takes the concept of Groundhog Day and turns it into an action-packed otherworldly adventure.
Dying frequently is the name of the game, but players will need to improve their loadout and skills to combat the ruthless aggressors blocking the search for answers.
Because of how Returnal is played, and how death is almost a guarantee, it could be a fun game to pass back and forth on Christmas Day. Of course, the plight of Selene isn't the jolliest, so some may not appreciate the constant death cycle near the Christmas tree.
7. Sifu
Age Rating: M
Developer: Sloclap
Publisher: Sloclap
Take control of Lee, the son of a martial arts school's master (or sifu), on his path to avenge his father's murder.
The beat 'em up throws a lot at players, testing their ability to juggle multiple enemies at once. Luckily, Lee is no apprentice, and his skills translate well to fluid and fast-paced combat. With each defeat, Lee resurrects just a few years older and far more experienced.
Sifu is a fun action title that, while it won't push the PS5, certainly gives plenty of reason to use it. It's a great companion game for current and new console owners.
6. Marvel's Spider-Man Remastered
Age Rating: T
Developer: Insomniac Games
Publisher: Sony Interactive Entertainment
Superhero games can be hit or miss. Spider-Man has a pretty decent track record that, thankfully, continued with Marvel's Spider-Man, which you can find bundled with Marvel's Spider-Man: Miles Morales – Ultimate Edition on PS5.
The remaster simply ports an already great game, amps up the visuals, and includes content like Miles Morales' separate neon-infused experience and the trio of DLC that's part of the City That Never Sleeps storyline. All of this culminates into one big Christmas gift in a small and easy-to-wrap package.
The emotional journey is well-crafted and shows a lot of heart as Spidey gets battered by his deadliest villains. Any Spider-Man fan is sure to love this all-in-one package that allows them to swing as the wall-crawler all around an expansive New York landscape.
5. Ratchet & Clank: Rift Apart
Age Rating: E10+
Developer: Insomniac Games
Publisher: Sony Interactive Entertainment
Visually captivating for audiences of any age, Ratchet & Clank: Rift Apart truly helps showcase the wonder of the PS5.
Whether the recipients had the console from day one or unwrapping it this Christmas, Ratchet & Clank is a must-have PS5 game for their library. The titular duo return in a cross-dimensional adventure featuring familiar faces and some newcomers to the series.
Ratchet & Clank utilizes many of the PS5's new features, like the DualSense controller's haptic feedback, booming 3D audio, and seamless gameplay. For anyone just booting up their PS5 for the first time this holiday season, those can be game-changing features that really introduce them to the current generation of gaming.
4. Ghost of Tsushima Director's Cut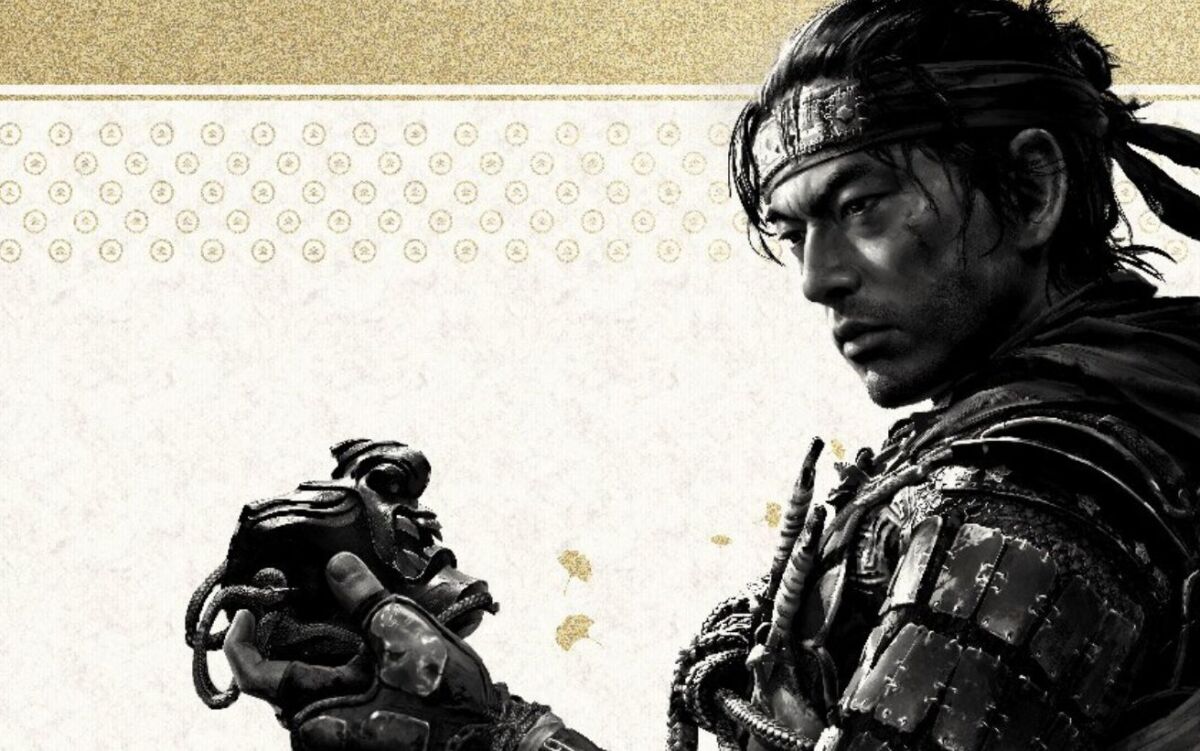 Age Rating: M
Developer: Sucker Punch Productions
Publisher: Sony Interactive Entertainment
Nothing says "Christmas spirit" like a tale of revenge, right? Well, regardless, Sucker Punch Productions' crafted such a well-received adventure that it's another pinnacle PS5 title despite having originally released in 2020 for last-generation consoles.
The Director's Cut comes with everything that's been released since, including the Iki Island expansion and the Legends online co-op mode.
The game's mechanics, visuals, and story create a near-perfect trifecta that makes for a memorable gaming experience. Ghost of Tsushima is easy to get sucked into as players navigate the beautiful Tsushima Island, stealthily dismantle Mongol outposts, and take brutish warriors on in sword-on-sword combat. Be careful: You could easily forget there were even other presents under the tree.
3. Elden Ring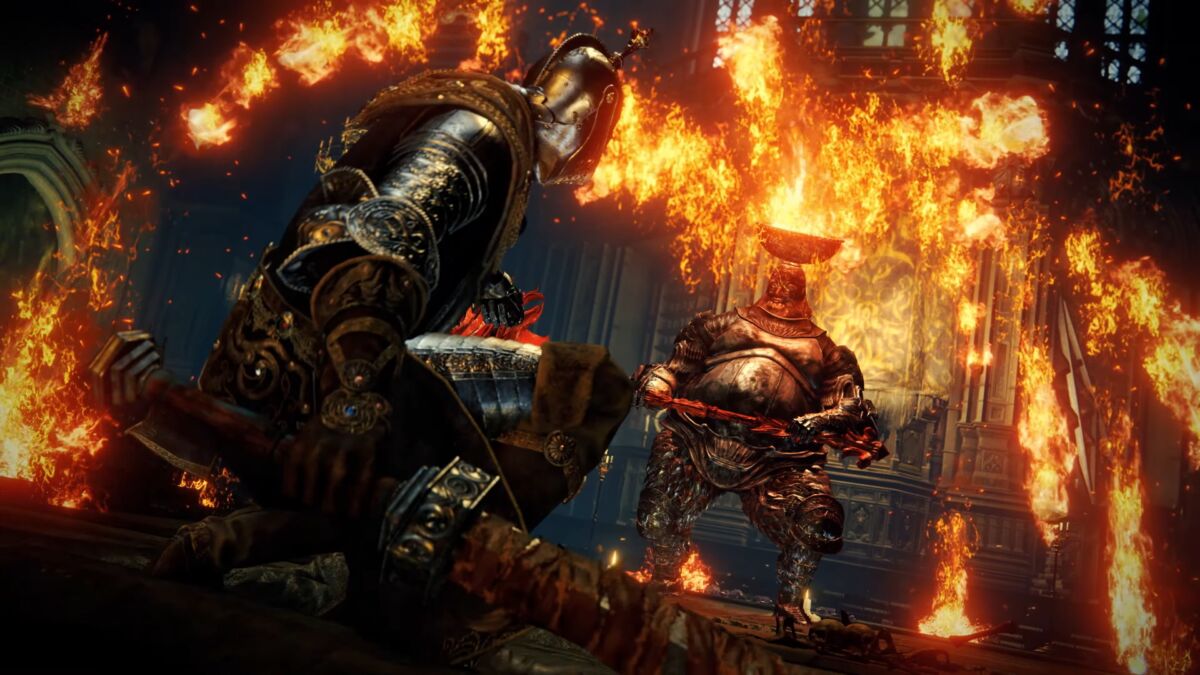 Age Rating: M
Developer: From Software
Publisher: Bandai Namco Entertainment
Thanks to its sprawling, vibrant open world, Elden Ring feels right at home on the PS5.
Players take control of a customizable Tarnished, a prophetic hero once exiled from the mystical Lands Between. When the Shattering threatens the realm, the Tarnished is summoned to restore the titular Elden Ring, become the Elden Lord, and bring order to the lands and its people.
The level of personalization allows players to create a unique hero complete with skills and abilities made to take on complex bosses. Couple that with a story from acclaimed writer George R. R. Martin, and you have a Christmas gift perfect for many fans of fantasy.
2. Horizon Forbidden West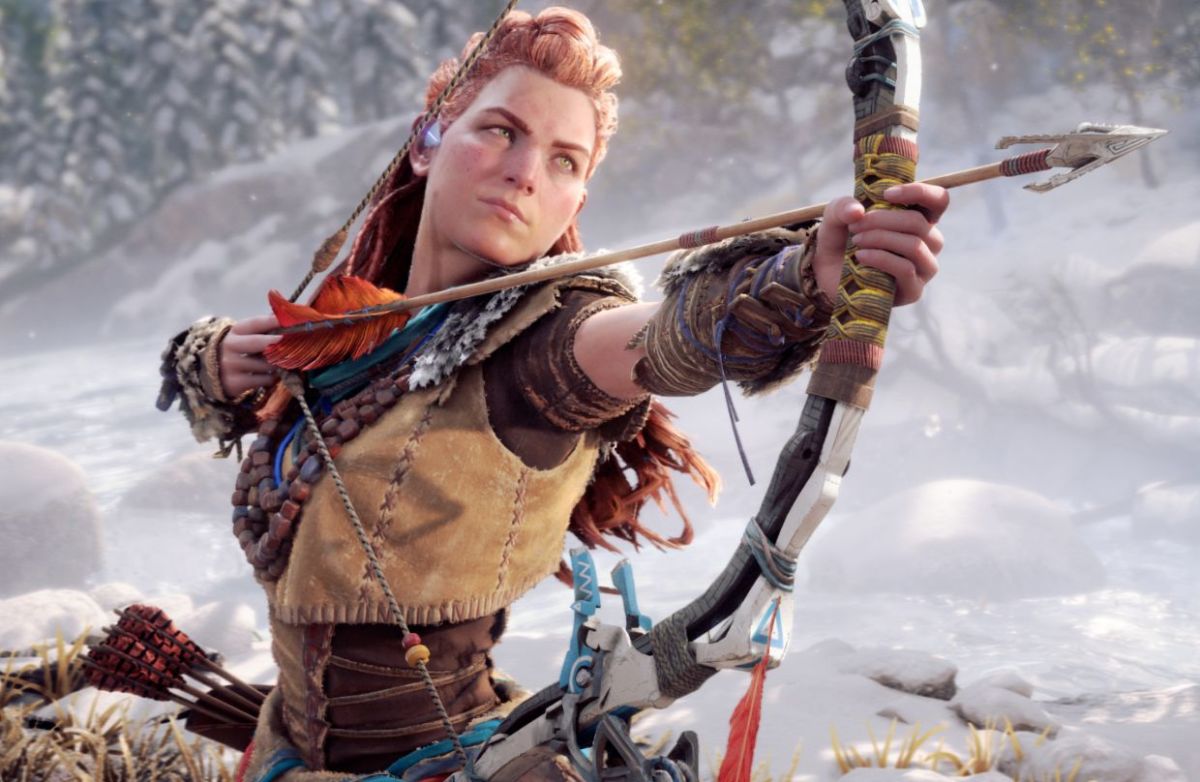 Age Rating: T
Developer: Guerilla Games
Publisher: Sony Interactive Entertainment
The follow-up to Horizon Zero Dawn is a big, bold, and beautiful game that makes great use of the PS5's hardware. The thought-provoking combat of the original returns for Horizon Forbidden West, forcing players to contemplate every decision to avoid falling prey to the mechanical monsters that roam the mysterious world.
Horizon Forbidden West is the kind of game the PS5 was made for. Its visuals really suck players in, with vibrant sprawling lands and detailed underwater lairs.
There's plenty to explore and enjoy, so this could very well take someone into the New Year, which opens up a whole new selection of PS5 games to watch out for.
1. God of War: Ragnarok
Age Rating: M
Developer: Santa Monica Studios
Publisher: Sony Interactive Entertainment
In the follow-up to Kratos' 2018 return, Ragnarok sets the stakes higher, thrusting the former Spartan into the Norse apocalypse while still navigating the weight of his decisions against the once-immortal Baldur. Kratos' maturing son Atreus returns, sharing more of the spotlight with this gruff patriarch.
Santa Monica Studio improve upon 2018's formula with tighter gameplay, improved visuals, and a broader narrative that's sure to once again push the limits of the God of War.
Ragnarok is a newcomer fir Q4 2022 and is sure to take up a spot under many Christmas trees this year. Launching November 9, the sequel is a must-have PS5 game for anyone that owns the console or will be graced with one come Christmas morning.
READ NEXT: 25 Best PS5 Co-Op Games To Play With Friends