To say that it's been a good year for gaming would be to undersell it. Not only have we seen an impressive bevy of big games from developers and publishers with budgets the size of the income of a small country, but indie games in 2018 have certainly delivered across the board. Indies are where you tend to find the most innovation in gaming, evidenced by the eclectic bunch we've gathered for you below.
Ranging from controlling a hole in the ground to making furniture out of bones to reliving your Windows 95 childhood, here are the best indie games of 2018. Be sure to let us know what we missed.
10. Donut County
Developer: Ben Esposito
Publisher: Annapurna Interactive
Platform(s): PC, PS4, iOS
An undoubtedly silly game, Donut County is an off-kilter slice of charming puzzling that doesn't take itself seriously for a second. A very meta and self-referential game, Donut County tasks you with consuming a sleepy county by controlling an ever-growing sinkhole in the ground.
From our Donut County review:
"It's refreshing to be able to pick up and play a game without having to consult ancient texts and devote your life to its cult, though if there's any justice, Donut County will go down as a cult favourite itself."
9. The Forest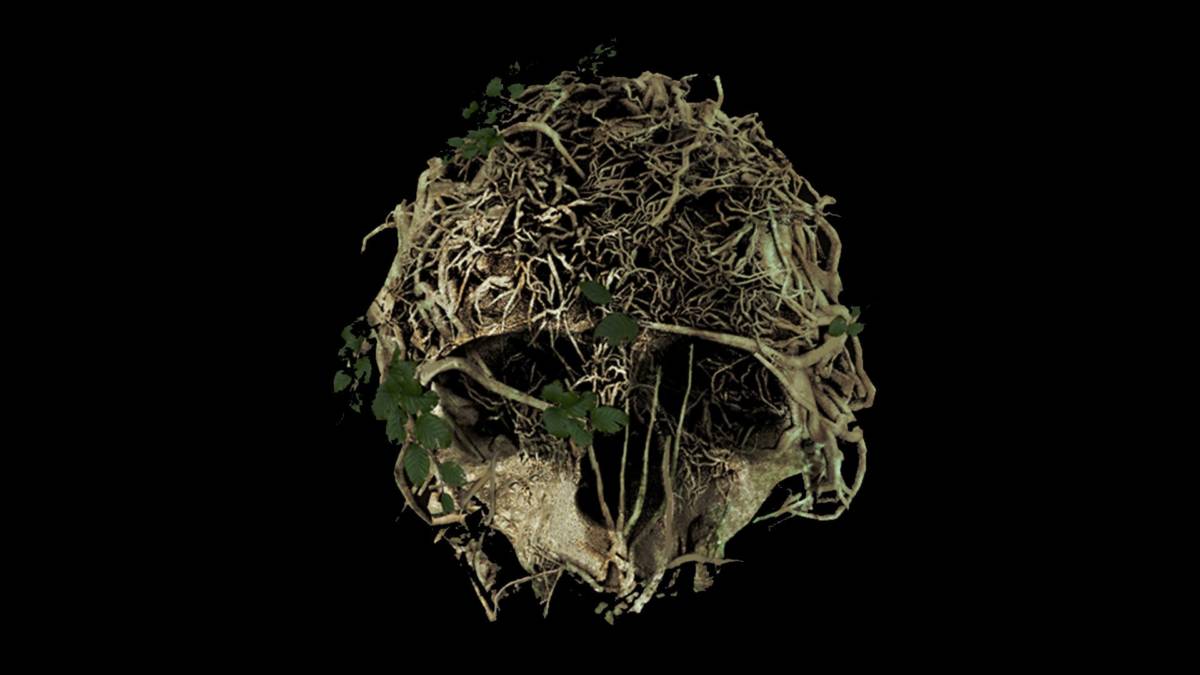 Developer: Endnight Games
Publisher: Endnight Games
Platform(s): PC, PS4
The long-awaited The Forest finally graduated from Early Access this year and cemented itself as one of the best survival games going in the process. You must survive and find your captive son on an island filled with things that very much don't like you. Only a handful of people worked on this game, which makes it such a surprise to see how impressive its AI and general gameplay is — a real lo-fi treat.
From our The Forest review:
"Any issues I had with The Forest didn't stop it from becoming the definitive survival experience on console in my eyes, however. If you're yet to try the game on PC, its PS4 version is a surprisingly sleek and arguably just as rewarding time-sinker that won't even make you feel bad for being a terrible parent. Sorry, Timmy, I am one with the trees now."
8. Guacamelee! 2
Developer: Drinkbox Studios
Publisher: Drinkbox Studios
Platform(s): PC, PS4, XB1, Switch
The original Guacamelee! was a cult hit Metroidvania with as much zany comedy as it did replayability. Its sequel, the cannily named Guacamelee! 2, doesn't reinvent the wonderful wheel too much apart from opening itself up for co-op and doubling down on rewarding the player for exploring, as well as delivering cheesy comedy that somehow doesn't cause a groan. An affordable delight on all platforms.
From our Guacamelee! 2 review:
"Guacamelee! 2 is one of the best Metroidvanias on the market. The art style is fantastic. The writing is hilarious and will leave you in stitches on a whim. The world is diverse and chock-full of culture, life, and collectibles. And the game's unique focus on combat and precision platforming sets it apart from the pack. It's the kind of game you lose track of time while playing, and when it's over you'll just want more."
7. STAY
Developer: Appnormals
Publisher: PQube
Platform(s): PC, PS4, XB1, Switch, Vita
Sometimes all a game needs to be utterly gripping is to sit you down with another character and chat. That's exactly the hook of STAY: a mystery puzzler where you must comfort and guide a man being held captive by the name of Quinn. As the name suggests, you can stay around and help or you can wander off and do other things and leave Quinn to his own devices. Just don't be surprised when he gets smarmy with you.
From our STAY review:
"Even if its puzzles border on the bewildering, STAY is a game that you really need to stay around for. Boasting deep, innovative mechanics and a protagonist worth investing your heart into, STAY is a game that you shouldn't leave off of your wishlist."
6. Subnautica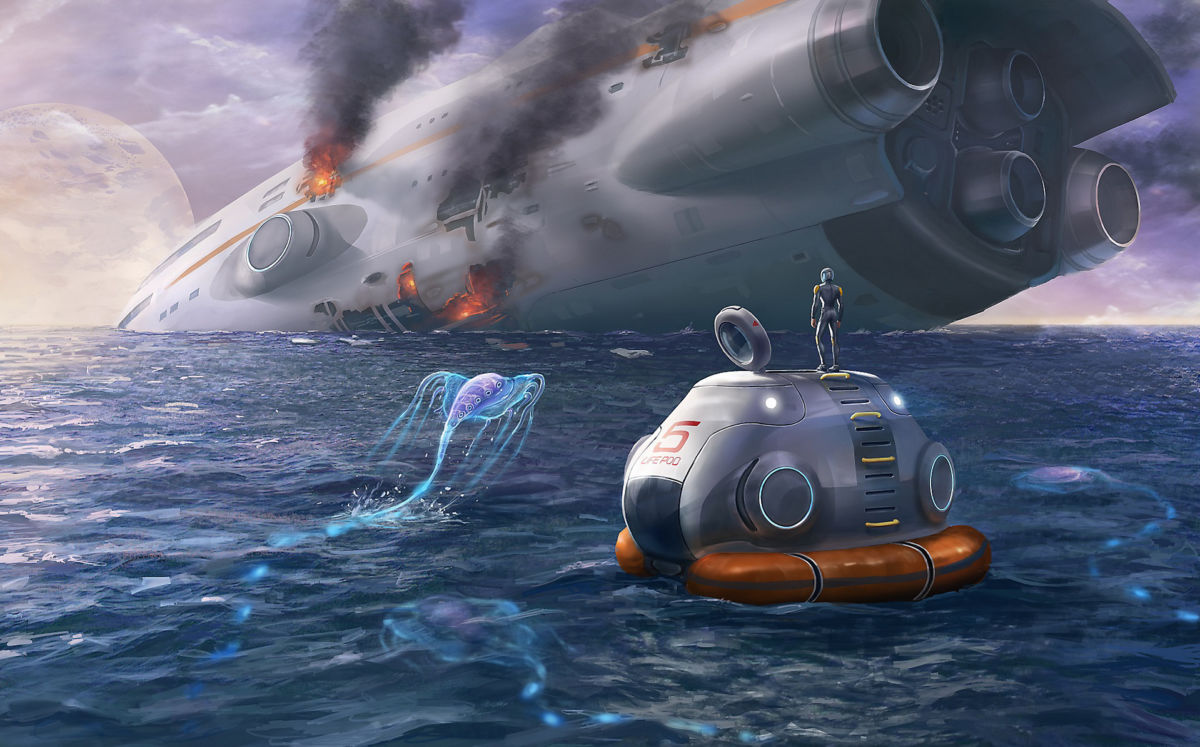 Developer: Unknown Worlds
Publisher: Unknown Worlds
Platform(s): PC, PS4, XB1
For one reason or another, many video games struggle to not name their water sections the worst things ever. So with Subnautica being a game almost entirely based around water exploration, it could have been a bit of bad idea. Luckily, Unknown Worlds delivered in a huge way with its ocean traversal being incredibly inviting and another example of Early Access done absolutely right. Pair this with The Forest for the best in survival games from this year.
From our Subnautica review:
"Despite some quibbles, Subnautica was one survival game that I didn't just want to survive in — I flourished and revelled in creating my own life under the sea. It feels unlike anything else in its (rather crowded) genre with its own identity shining through. Quite simply one of the most best and most rewarding survival games you will find on a console — or anywhere."
5. DUSK
Developer: David Szymanski
Publisher: New Blood Interactive
Platform(s): PC
Sick of the annual nonsense from Call of Duty? Here's is the perfect antidote: an FPS that owes a debt of inspiration to those from the nineties while also bringing plenty of new ideas to the table. DUSK is DOOM for 2018 with a nice lashing of Blood (the game) for good measure with a kickin' soundtrack and cigar-smoking to boot. Yet another Early Access success story from this year, DUSK consists of three increasingly bombastic episodes and a multiplayer that could be something special down the line.
4. Wandersong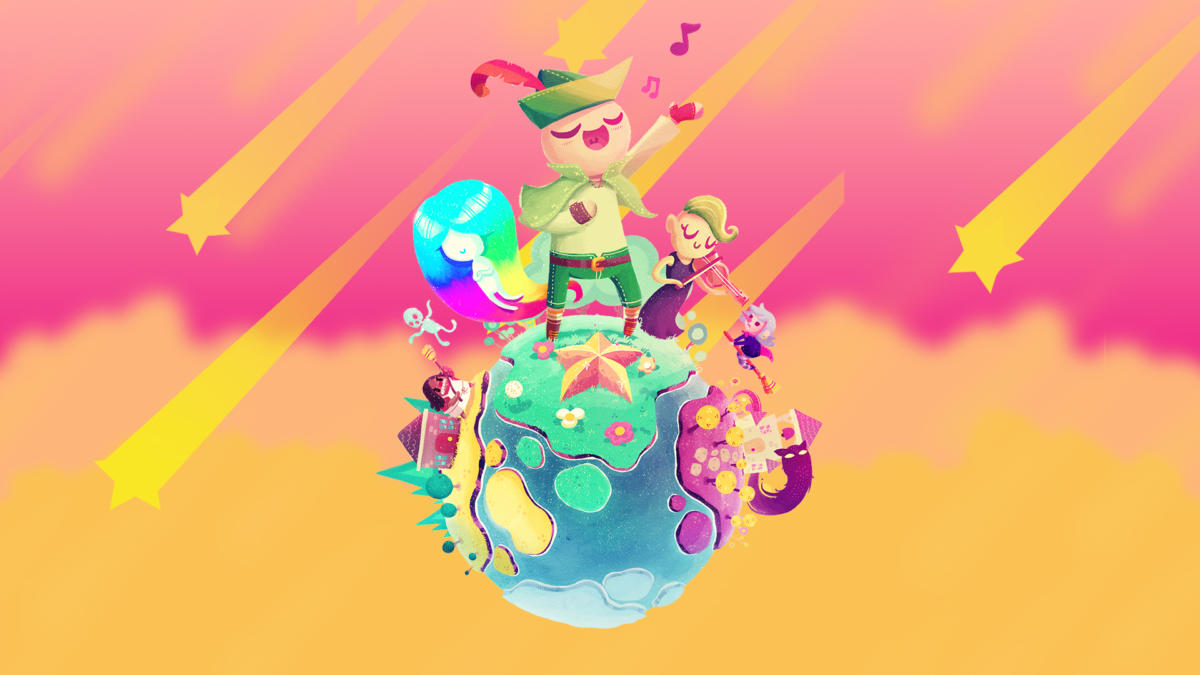 Developer: Greg Lobanov
Publisher: Greg Lobanov
Platform(s): PC, Switch
As good a year as it's been for new games, it's been a tumultuous time for many people in 2018. Wandersong is as good a pick-me-up as any, an anti-depressant in video game form in which you play as a pacifist bard who just wants to sing the world's woes away. It's whimsical but also heartwarming with plenty of hard-hitting emotions and characters to tie it all together magnificently. Don't let this one slip you by.
From our Wandersong review:
"It's been an intense time with plenty of stresses for me personally lately, though the game wasted no time in helping to soothe some of them. Wandersong is an emotional and seriously affable experience that is bound to put a smile on the face of even the most jaded of gamers."
3. Celeste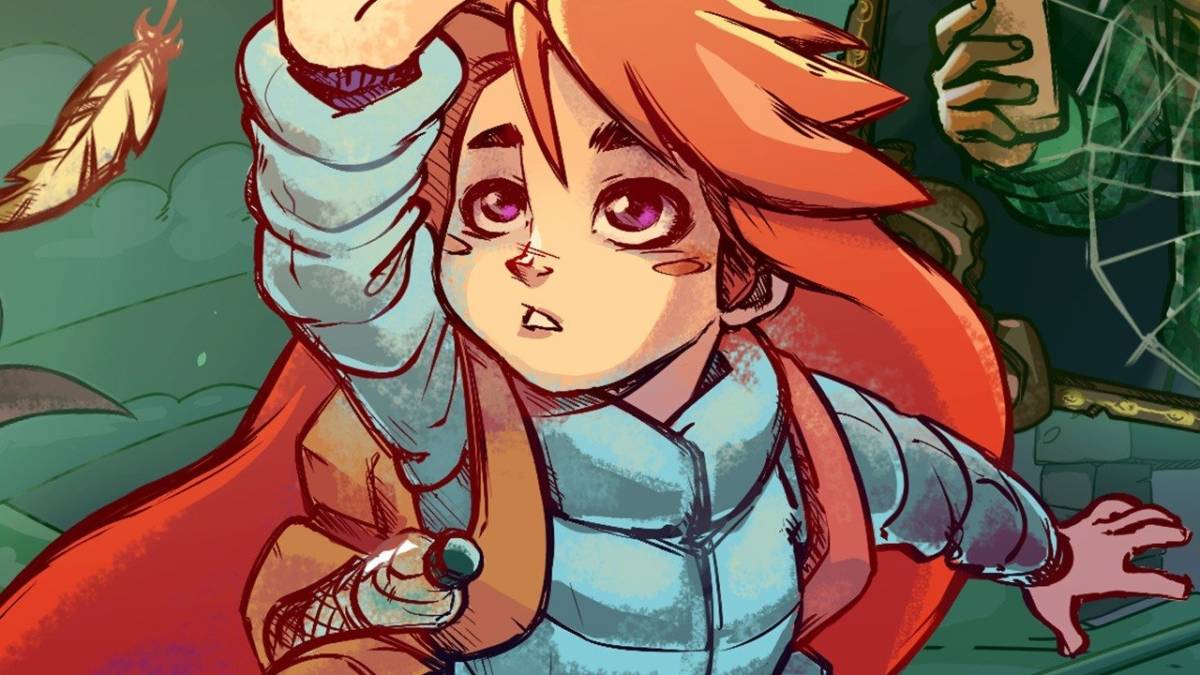 Developer: Matt Makes Games Inc.
Publisher: Matt Makes Games Inc.
Platform(s): PC, PS4, XB1, Switch
Speaking of games that will make you stop feeling quite so terrible, here's Celeste — if you can overcome its difficulty, that is. You may recognise Celeste as the game that tried to hang with the likes of God of War and Red Dead Redemption 2 at The Game Awards. Well, it deserved to be there. Celeste is a charming platformer with a beautiful but restrained story about overcoming a mountain and also inner demons. Perfectionists are coming to completely lose themselves in Celeste.
2. Return of The Obra Dinn
Developer: Lucas Pope
Publisher: 3909
Platform(s): PC
It's been a long wait for a new game from Lucas Pope after the almost peerless Papers, Please wowed us all in 2013, but Return of The Obra Dinn is his triumphant return — and then some. A detective mystery set aboard an equally mysterious ship, Return of the Obra Dinn never beats you over the head with its solutions or leads you by the hand. Instead, it's a puzzler that begs you to pay attention to the little details with an utterly unique aesthetic that you will want to be breathe every frame of in as you uncover more and more of the eponymous ship. Let's hope it isn't another five years before we see another game from Pope.
1. Dead Cells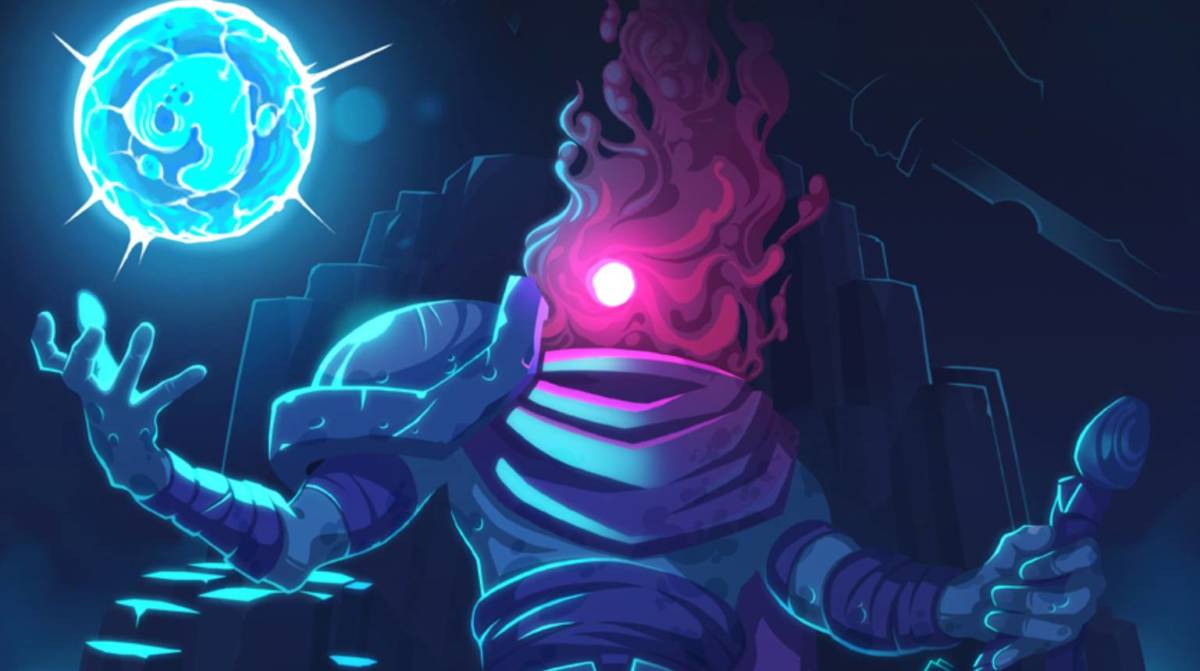 Developer: Motion Twin
Publisher: Motion Twin
Platform(s): PC, PS4, XB1, Switch
Pitching itself as a "Roguevania", Dead Cells could persuade even the most ardent of retro-themed gamers to give it a go — and then promptly sweat their way through some of the best gameplay of any title this year. Wickedly funny and equally difficult, Dead Cells demands precision and risk-taking from its players: do you take the harder path for better loot and risk getting put back to the start, or do you take easy way out and suffer the more the game goes on? Dead Cells launched into Early Access as a great game and it left it this year as an essential one.
From our Dead Cells review:
"I've had to continuously go back in my review and add in mechanics I've missed, the little details that make Dead Cells such an essential experience — and I'm sure I've still not covered everything. There's still a little ways to go in 2018, but Dead Cells is a dead cert to find its way onto many GOTY lists, mine included."
MORE GAMING:
– The Best Indie Games
– 10 Most Exciting New Indie Games of 2018
– The Biggest New Games of 2019
Some of the coverage you find on Cultured Vultures contains affiliate links, which provide us with small commissions based on purchases made from visiting our site. We cover gaming news, movie reviews, wrestling and much more.