15. Under Night In-Birth Exe:Late[cl-r]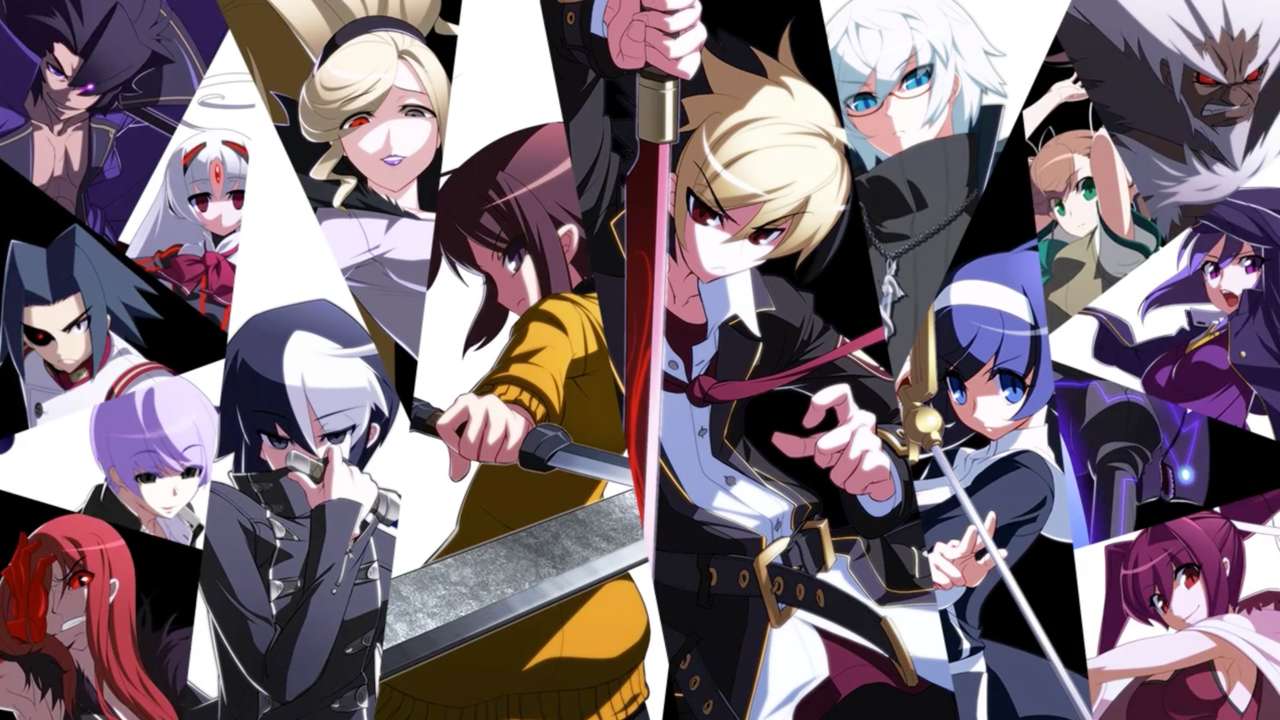 Developer: Ecole-Software, French-Bread
Publisher: Arc System Works, Sega, Aksys Games, Nippon Ichi Software
Platform(s): PC, PS4, NS
Release Date: February 20th/21st, 2020 for NA & Japan/Europe (PS4 & NS), March 27th (PC)
We've now reached that part of the list where all the entries have viable reasons to be number 1, but they can't all be winners. Ecole Software and French-Bread's Under Night In-Birth has been around in some form or another since 2012, combining excellent 2D fighting game mechanics with a visual novel to really appeal to all kinds of anime fans.
The most recent version, Under Night In-Birth Exe:Late[cl-r], takes everything that worked about the previous version, Under Night: In Birth Exe Late(st) and adds some new updates, including balance changes, a new character and plans to implement GGPO netcode in the future.
From our Under Night In-Birth Exe:Late[st] review:
Despite having no prior knowledge of Under Night: In Birth Exe Late(st) before being handed a review copy, this iteration represents the perfect jumping on point. Great gameplay, beautiful visuals and excellent character design combined to create something fantastic.
14. Samurai Shodown (2019)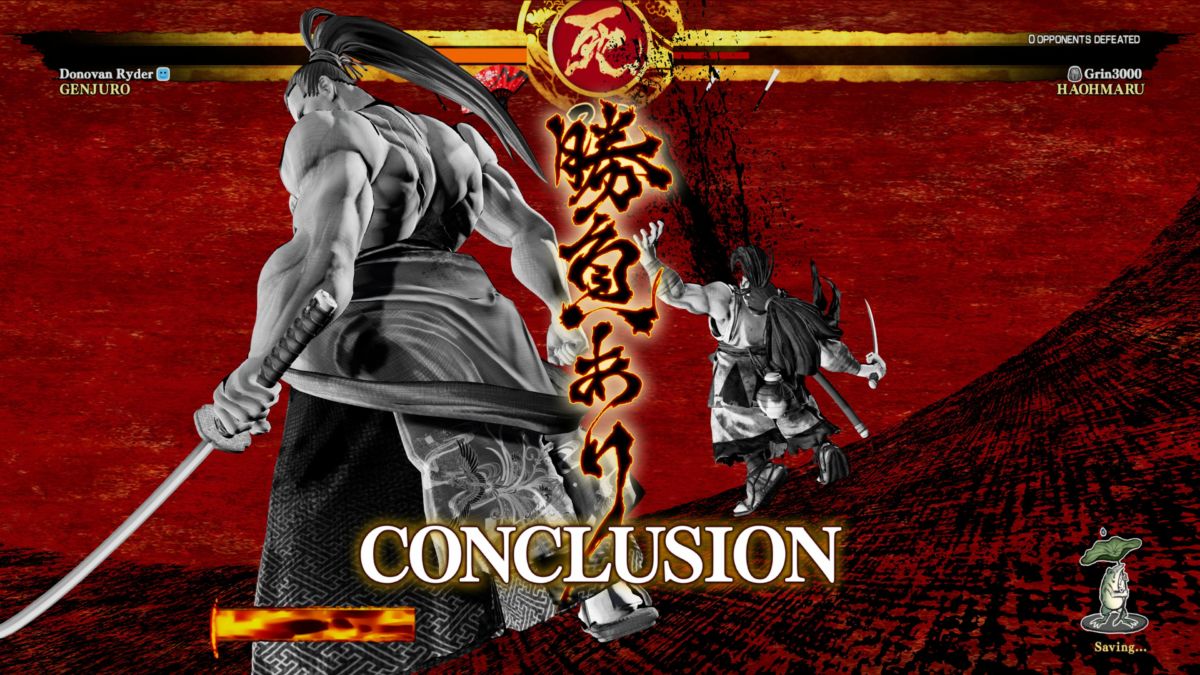 Developer: SNK
Publisher: SNK
Platform(s): PC, PS4, XB1, NS, Stadia
Release Date: June 25th, 2019 (PS4, XB1), November 19th (Stadia), December 12th/February 25th 2020 for Japan/rest of the world (NS), June 11th (PC)
Another legacy franchise that's reached newfound strength recently, the 2019 iteration of Samurai Shodown doesn't exactly reinvent the wheel for what it means to be a Samurai Shodown game, and it didn't really need to. Not when the formula is this good in the first place.
The high damage, high intensity gameplay that the series is known for creates an experience that's still distinctive within the fighting game genre, despite the series being over 25 years old at this point. Plus, this entry introduced the brilliant Darli Dagger, which is reason enough to belong on this list. Better still, Samurai Shodown has even been confirmed for a next-gen upgrade on Xbox Series X/S.
From our Samurai Shodown review:
Though some weak modes dampen the overall package, Samurai Shodown might just offer the best pure fighting game experience in recent memory, for both veterans and newcomers alike.
13. Garou: Mark Of The Wolves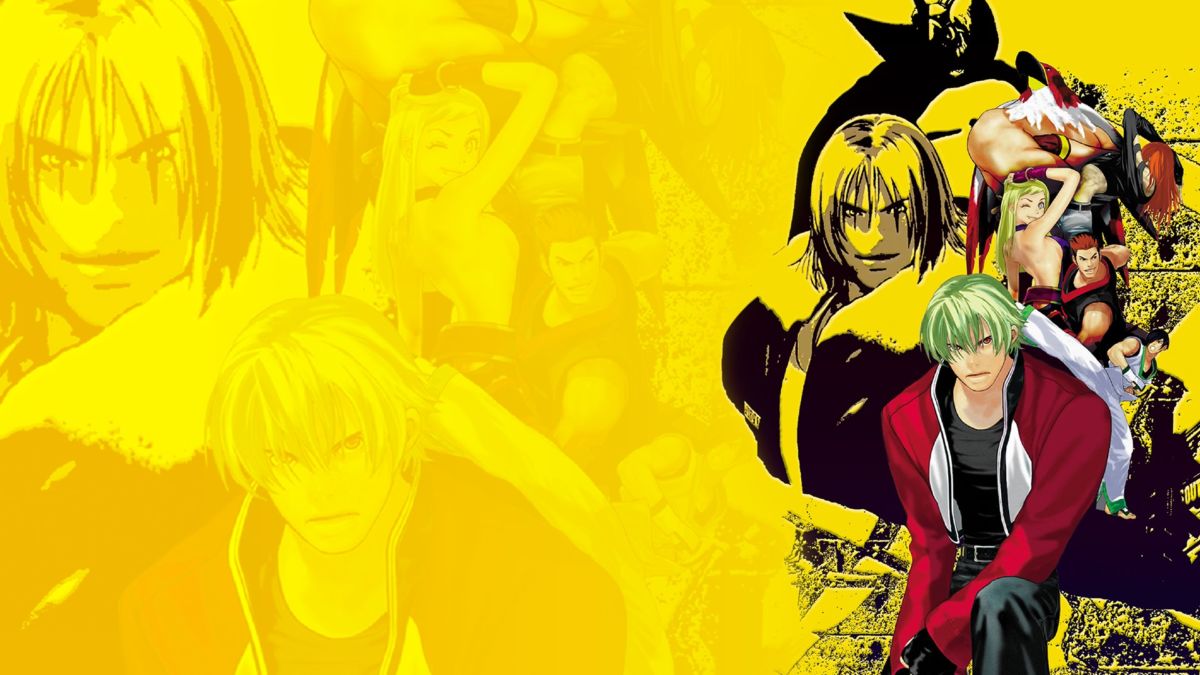 Developer: SNK
Publisher: SNK
Platform(s): PC, PS4, Xbox 360, XB1 Backwards Compatibility, Switch & more
Release Date: November 11th, 1999, and then kind of repeatedly since
The combined Fatal Fury/King of Fighters series has had plenty of entries over the years, though many would likely agree that the series peaked with Garou: Mark of the Wolves, a 2D fighter that redefined SNK's usual FF and KOF output.
Following on from the Fatal Fury series (and holding the Fatal Fury name for the Dreamcast release), Garou introduces a mostly new cast of characters, including now fan favourite Rock Howard, while the Just Defend and Tactical Offense Position systems added a new layer of strategy to the game. With more modern releases including online play, Garou truly has stood the test of time.
12. Injustice 2
Developer: NetherRealm Studios
Publisher: Warner Bros.
Platform(s): PC, PS4, XB1
Release Date: May 11th, 2017
While NetherRealm might be best known for Mortal Kombat (and we'll get there, don't worry), let's not forget their superhero fighter, Injustice 2. Continuing the brilliant storyline that kicked off in 2013's Injustice, Injustice 2 sees DC's cast of heroes and villains do battle with each other in new and interesting ways.
However, it's not just the story that makes this game worth playing.The core gameplay is stellar, and really accentuates the strengths and powers of each character, while the Multiverse mode and loot system ensured there was always a reason to keep playing. Fingers crossed we'll hear about Injustice 3 in the future, as it's a world just begging to be fleshed out even further.
From our Injustice 2 review:
With its content-rich Multiverse mode and the boundless possibilities of the gear system, the thrilling Story experience, and the superlative game mechanics under the hood, Injustice 2 proves why NetherRealm are setting the pace for all fighting game developers.
11. Guilty Gear Strive
Developer: Arc System Works
Publisher: Arc System Works
Platform(s): PC, PS4, PS5
Release Date: June 11th, 2021
A fighting game mainstay, Guilty Gear has been around since the late 90s, though since Guilty Gear Xrd Sign and its follow-ups, Revelator and Rev 2, the series has enjoyed a whole new level of success than ever. That success has continued onto to the most recent release, Guilty Gear Strive.
Continuing the series' long running tradition of stellar visuals and kick-ass rock music, along with gameplay that's deep and engrossing for new and veteran players alike, Guilty Gear Strive might just be the best the series has ever been. With an extensive tutorial mode to boot, it's the perfect jumping on point for the series. Sure, you'll still get blown up if you go online, but that's to be expected.
10. Capcom vs SNK 2: Mark of the Millennium 2001
Developer: Capcom
Publisher: Capcom
Platform(s): PS2, Xbox, Dreamcast, PS3, Gamecube
Release Date: August 3rd, 2001
Arguably one of the biggest crossovers in fighting game history, Capcom Vs SNK 2 saw the two giants of the fighting game industry combine once again to create a fusion that played to the strengths of both developers. The end result was a now legendary fighting game series that people still want a third instalment of.
The Groove system in particular allowed you play as Capcom and SNK characters in different ways, with Ryu able to utilise Samurai Shodown's Rage system, or Kyo Kusanagi pulling off Third Strike-esque parries. The sprite work might be a little inconsistent, but as a celebration of fighting games and their history, CvS 2 is incredible.
9. Virtua Fighter 5: Ultimate Showdown
Developer: SEGA AM2, Ryu Ga Gotoku Studio
Publisher: SEGA
Platform(s): PS4
Release Date: June 1st, 2021
I've used the Cultured Vultures platform to make various impassioned pleas to SEGA to get to work on another damn Virtua Fighter, but in 2021, the madlads actually did it with Virtua Fighter 5: Ultimate Showdown. Okay, granted, it was just an updated version of Final Showdown with new graphics and UI, but hey, more Virtua Fighter is always a good thing. Ultimate Showdown is the series' best shot at revitalising this classic series, and it looks like it might have paid off.
With just a 3 button control scheme, you'd think VF would be a simplistic affair, but SEGA AM2 have crafted a complex and beautiful fighting game that'll entertain you for years, because it'll take you years to actually get proficient at the game. I've played VF5 on and off for about a decade and I'm still just barely past "mash buttons as Brad".
God, what a great game.
8. Dragon Ball FighterZ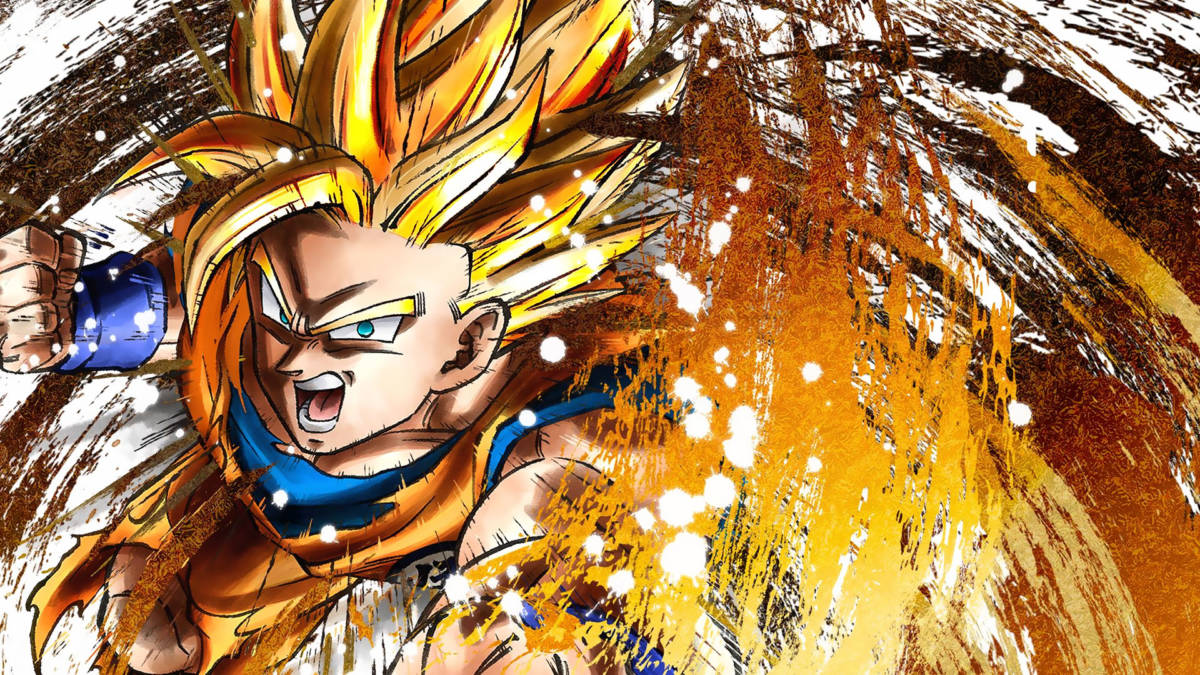 Developer: Arc System Works
Publisher: Bandai Namco Entertainment
Platform(s): PC, PS4, XB1, Switch
Release Date: January 26th, 2018 (PC, PS4, XB1)/September 27th & 28th for Japan and the rest of the world respectively (NS)
If anyone was going to be able to do justice to the idea of a 2D Dragon Ball fighting game, it'd be Arc System Works, and they absolutely nailed it with Dragon Ball FighterZ. Another 3v3 tag fighter, Dragon Ball FighterZ gathers characters from across the franchise's extensive history to do battle.
With a mostly universal set of inputs across the board (and no motions more complicated than a quarter circle), learning a team of characters is easier than ever, and the fast-paced exciting action ensures a constant level of hype, whether you're playing or watching. With multiple seasons of content under its belt, FighterZ has been getting better and better since launch, even if there's like six million different versions of Goku.
From our Dragon Ball FighterZ review:
Despite some single player shortcomings, Dragon Ball FighterZ really comes into its element once you take the game online and start battering your friends. Or just some random lobby dwellers. For Dragon Ball fans, this is a love letter to the franchise. For fighting game fans, this is the definitive tag fighter that Marvel vs Capcom: Infinite should have been.
7. Ultimate Marvel vs Capcom 3
Developer: Capcom, Eighting
Publisher: Capcom
Platform(s): PC, PS3, Xbox 360, Vita, PS4, XB1
Release Date: November 15th, 2011 (PS3/Xbox 360)/December 3rd, 2016 (PS4)/March 7th, 2017 (PC, XB1)
What, did you think Marvel vs Capcom Infinite was going to make the list? I know you didn't think that, but I had to make a joke about it regardless. Anyway, Ultimate Marvel vs Capcom 3 took the 3v3 hyper fighting action the crossover series is known for and expanded upon it with a massive roster of characters.
With 48 characters (50 if you include DLC) and 3 assists per character, the amount of potential match-ups is huge. Sure, that might make Ultimate a bit unbalanced as a whole, but it also made for a brilliantly fun game. Just expect to get stomped if you decide to take the game online these days, as only demons reside on these servers.
6. Mortal Kombat 11
Developer: NetherRealm Studios
Publisher: Warner Bros.
Platform(s): PC, PS4, XB1, Switch, Stadia, PS5, XBX/S
Release Date: April 23rd, 2019 (PC, PS4, XB1), May 10th (NS), November 19th (Stadia), November 17th, 2020 (PS5, XBX/S)
NetherRealm's other, more popular franchise, Mortal Kombat is an institution at this point, and Mortal Kombat 11 is possibly the best the series has ever played, fully deserving of the fact it has received some of the best sales figures of 2019 for any game. For fighting games, that's a huge accolade, and one that proves the recognition value that the franchise has.
With a custom variation system, customisable characters, a random Towers of Time mode that introduces new challenges routinely, brilliant netcode and an excellent Story Mode, Mortal Kombat 11 is sure to go down in history as one of the greats. The Kombat Packs, Aftermath DLC and the free next-gen upgrade for all current players also helped us to forget about the game's launch.
From our Mortal Kombat 11 review:
Mortal Kombat 11, as a total package, has pretty much everything you could ask for from a fighting game: great graphics, amazing core gameplay, an in-depth tutorial, plenty of content, a healthy online offering and a dose of originality to boot.
5. Tekken 3
Developer: Namco
Publisher: Namco, Sony Computer Entertainment
Platform(s): PS1
Release Date: March 26th, 1998 (Japan), April 29th (NA), September 12th (Europe)
The King of Iron Fist Tournament's long history has brought with it plenty of entries. Some of them were good (Tekken 5, Tekken 7 and both Tekken Tag Tournament games), while others weren't so good (let's try to forget about Tekken 4). While Tekken 7, the most recent entry, could be considered one of the best versions of this iconic series, Tekken 3 was the series' coming out party; a cultural touchstone for the PS1 that sold 8.5 million copies.
At the time, it was considered one of the best selling fighting games ever made, and it's not hard to see why. Tekken 3 refined the 3D fighting game action the series has become known for, and while future entries might have improved upon the formula even more, Tekken 3 still holds a special place in the hearts of many. Though in fairness, that special place might just be reserved for the Tekken Ball mode.
4. Killer Instinct: Definitive Edition
Developer: Double Helix, Iron Galaxy, Rare
Publisher: Microsoft Studios
Platform(s): PC, XB1
Release Date: September 20th, 2016
Underrated isn't the word to describe Killer Instinct (2013), as most of the people who play it consider it to be an absolutely brilliant fighting game. Perhaps underappreciated is a better term, or overlooked. Despite a loyal fanbase (bolstered in 2019 by fighting game content creator Maximilian Dood's #BringBackKI movement), Killer Instinct just never managed to cultivate enough groundswell to achieve the same level of mainstream success as the likes of Street Fighter, Mortal Kombat or Tekken.
It's a shame as mechanically, Killer Instinct's most recent versions could be considered one of the greatest 2D fighters of the 2010s. It's a bold claim, but Killer Instinct more than lives up to the hype.
The combo breaker/counter breaker system allows for some of the best mind games the genre has to offer, while the roster and modes available round out one of the most complete fighting game packages on the market. The fact that the netcode for Killer Instinct is the best available is just the icing on the cake.
3. Soulcalibur II
Developer: Project Soul
Publisher: Namco
Platform(s): PS2, Xbox, Gamecube, PS3, Xbox 360, XB1 Backwards Compatibility
Release Date: July 5th, 2002 (PS2, Xbox, Gamecube)/November 20th, 2013 (PS3, Xbox 360)
When it comes to weapons based fighting games, the pinnacle is Soulcalibur. Of that, there is no question, and the best instalment of that series is undoubtedly Soulcalibur II. Seeking to exceed itself after the previous games, Soulcalibur II introduced new characters, tightened up the overall gameplay and flooded the game with an abundance of modes, including a bolstered Weapon Master Mode, to create one of the best fighting games ever made.
However, I'll leave the decision of which version of Soulcalibur II is the best one down to you, because that's not a flame war I wish to start. Just ranking these games alone is going to cause enough problems.
During its initial release, each console version had their own guest character: Heihachi for PS2, Spawn for Xbox and Link for the Gamecube. While the Soulcalibur II HD Online edition featured both Heihachi and Spawn, logically making it the most "definitive" edition, many would agree that the Gamecube version holds a certain nostalgia that can't be beaten. Also, if you prefer playing Soulcalibur VI, then feel free to substitute your preference right here.
2. Super Smash Bros. Ultimate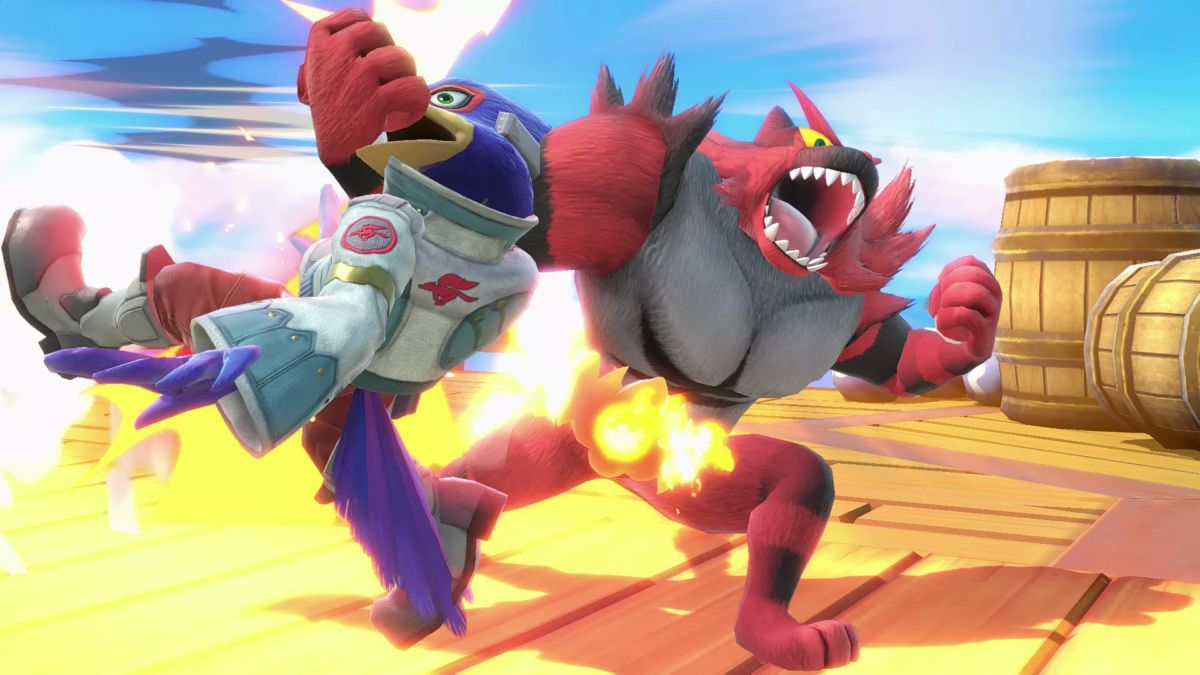 Developer: Bandai Namco, Sora Ltd.
Publisher: Nintendo
Platform(s): Switch
Release Date: December 7th, 2018
Purists might be upset to see that Melee isn't given the nod here, and in truth, Melee should be celebrated in some capacity. The fact that the community surrounding Melee managed to turn a Nintendo party game into a competitively viable fighting game with its own techniques and combos, and are now still supporting said game nearly two decades after its initial release is astounding. It's an accomplishment worthy of so much respect.
Still, Super Smash Bros. Ultimate is, in practically every sense of the word, the "Ultimate" version of the series. Whether it's the huge roster of characters that cover all corners of gaming, the 100+ stages and nearly 1000 songs, the collection of modes like World of Light, the post launch updates like Home Run Contest or Spectator Mode, or the fact you can make a stage that says "bum", Super Smash Bros. Ultimate offers something for practically everyone.
But even then, Ultimate deserves its place on this list purely for the fact that developers Bandai Namco and Nintendo set out to make Smash Bros. Ultimate more like a fighting game, with dedicated inputs for short hops and smash attacks, directional air dodging making a comeback, a new Final Smash meter and more.
The host of presentation changes, including displaying stocks when a life is lost in 1v1 fights, or zooming in on strong attacks/finishing blows, help make Smash Bros. Ultimate just as enjoyable whether you're playing or spectating. Couple all that with a DLC roster that includes some genuinely astounding crossovers (Minecraft Steve, anyone?), and Smash Ultimate is nothing short of a landmark achievement.
From our Super Smash Bros. Ultimate review:
Where Smash goes from here is anyone's guess, but for now, it's simply the best it's ever been.
1. Street Fighter 3: Third Strike – Online Edition
Developer: Capcom, Iron Galaxy
Publisher: Capcom
Platform(s): PS3, Xbox 360
Release Date: August 23rd/24th 2011 (PS3/360 respectively)
It had to be a Street Fighter game at the top of this list. There's no other fighting game franchise that's had the same level of cultural impact as the Street Fighter series, even if it got off to the rockiest of starts with the awful first game. Fortunes turned around immensely with Street Fighter 2, and the constant series of updates cemented its place as the forefather of fighting games, with Super Turbo considered to be the ultimate version of the timeless classic.
Capcom would be hard pressed to create a worthy follow-up, and for the most part, Street Fighter 3: New Generation wasn't the successor many wanted. An almost entirely new cast of characters, including a grappler as a lead character, combined with a completely redesigned set of gameplay mechanics created an experience that was pretty alienating for a lot of core players, which meant New Generation and follow-up Second Impact didn't quite resonate.
Enter Street Fighter 3: Third Strike, the zenith of what Capcom were trying to achieve with SF3. The animations and gameplay are still unsurpassed to this day, and the much-lauded parry system rewarded a risky defensive strategy with a huge opportunity for a counter-attack, as red parries allowed players to parry their way out of combos when blocking.
The inclusion of Chun-Li also helped Third Strike feel more like a real Street Fighter game, upping the legacy characters to four, while adding plenty of new characters with unique abilities or entertaining and innovative takes on old movesets.
Street Fighter 3: Third Strike Online Edition, which was released in 2011 on PS3 and Xbox 360, is by far the ultimate version of the impeccable fighting game, adding some of the best netcode available in fighting games, along with a Trials Mode that gets players up to speed on both parries and character specific combos. I told you we'd see Iron Galaxy again on this list.
The Trials Mode also references the now infamous Evo Moment #37, tasking you with replicating Daigo's infamous comeback. This makes Third Strike Online Edition not only a top-tier fighting game, but a celebration of the fighting game community's culture as a whole, and if that's not a good enough reason to earn the top spot on a fighting game list, I don't know what is. Long live Third Strike.
Honourable Mention: Dong Dong Never Die
Developer: Some absolute heroes of the FGC
Publisher: Whichever freeware website you can find it on
Platform(s): PC
Release Date: 2009
There couldn't be a list of the best fighting games ever made without throwing a passing nod to the insanity that is Dong Dong Never Die. A fan-made game emanating from China, Dong Dong Never Die uses real-life images (mostly), similar to the original Mortal Kombat games, to create its diverse roster of fighters and arenas.
Playable characters include a girl that can summon Optimus Prime, a fat construction worker, some dude that attacks you with a rubber ring, a T-1000 knock off in a boiler suit and Mario using Akuma's move-set. It's bonkers, it's free, and you'll absolutely love it. May Dong Dong Never Die, well, never die.
READ NEXT: The Best Switch Fighting Games You Should Play
Some of the coverage you find on Cultured Vultures contains affiliate links, which provide us with small commissions based on purchases made from visiting our site. We cover gaming news, movie reviews, wrestling and much more.