Few anime have reached the popularity that Bleach earned over the years. Tite Kubo's work instantly became a hit when it was animated by Studio Pierrot, with fans deeming it as one of anime's Big Three. The manga has also seen its fair share of success, selling over 130 million copies worldwide. With the series being this famous, it's no wonder you're looking for anime similar to Bleach.
Bleach has a lot of similarities with other famous anime of its time. They all share the elements of what makes an anime successful, but they all have unique styles of execution. Bleach has also inspired some of the newer anime, showing its influence on the next generation. If you want a familiar experience, here are ten anime like Bleach you should watch.
Anime Like Bleach
1. Jujutsu Kaisen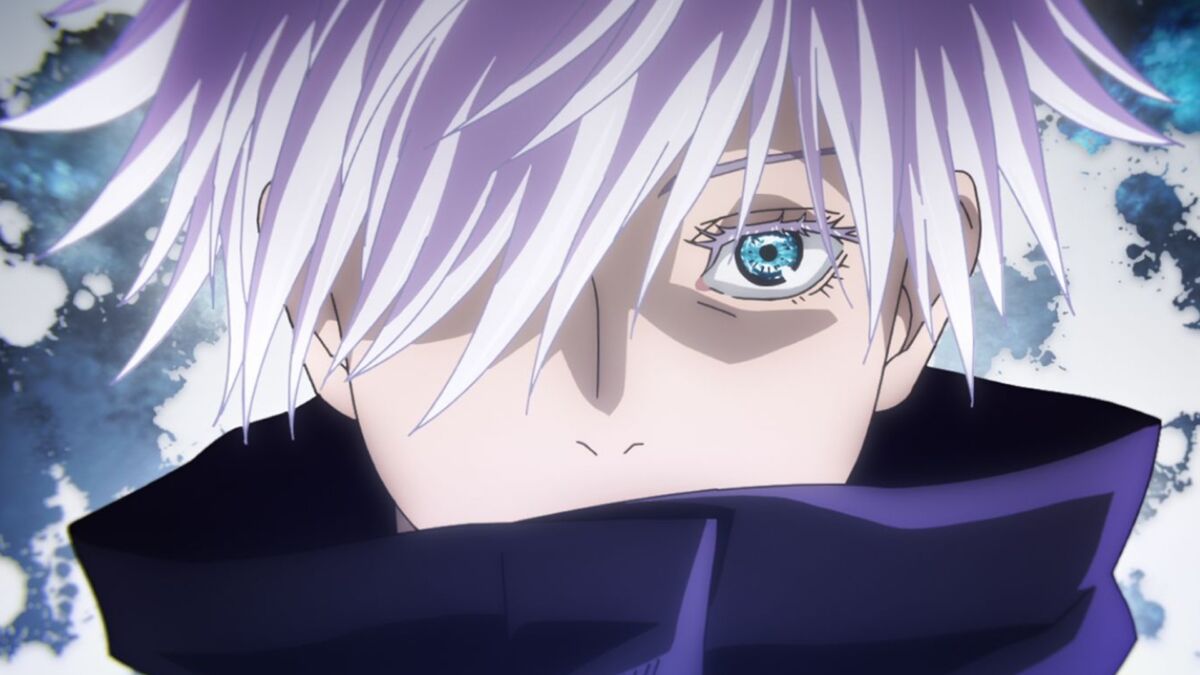 Seasons: 1 (ongoing)
Jujutsu Kaisen (JJK) is considered to be the spiritual successor of Bleach. Here you'll be introduced to Yuji Itadori, a high-schooler turned Jujutsu Sorcerer, after becoming the vessel of the King of Curses, Ryomen Sukuna. You see, the world of JJK is filled with cursed spirits, and it's up to the Jujutsu Sorcerers to keep them at bay.
This is already reminiscent of the Hollows and the Soul Society in Bleach. Furthermore, both main characters have similar motives and origins since they got dragged into the Shinigami/Jujutsu Sorcerer lifestyle after trying to protect someone. What's more surprising is that JJK's author, Gege Akutami, was inspired to write manga after watching Bleach.
2. Yu Yu Hakusho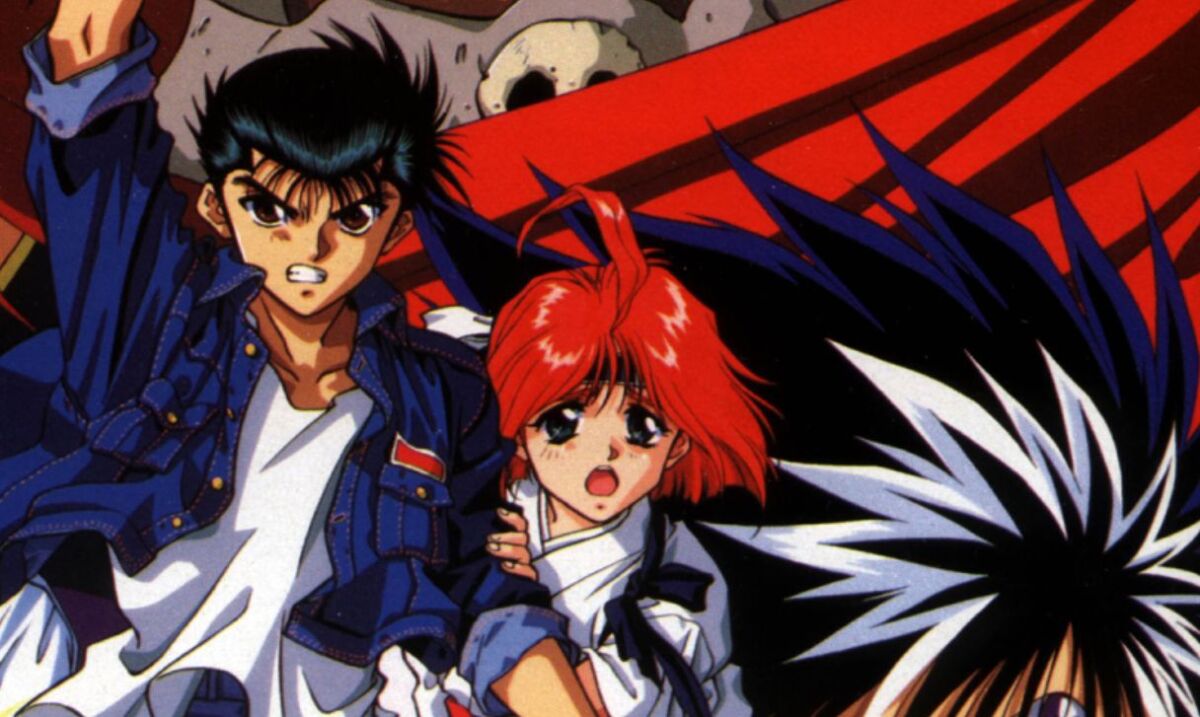 Seasons: 4
If JJK is the spiritual successor of Bleach, then Bleach is the spiritual successor of Yu Yu Hakusho. Yu Yu Hakusho follows the story of Yusuke Urameshi, a rebellious teenager thrown into the afterlife when he was killed while saving a child from being hit by a car. However, Yusuke is given a chance to come back to life as a Spirit Detective, a special human tasked with solving cases involving demons, ghosts, and other supernatural creatures.
There's no doubt Yu Yu Hakusho and Bleach have similar characters and supernatural elements. Ask anyone who has watched both anime, and they'll most likely agree that Bleach drew inspiration from the other. If you're desperate to find an anime like Bleach, Yu Yu Hakusho is one of the closest you can get.
3. Blue Exorcist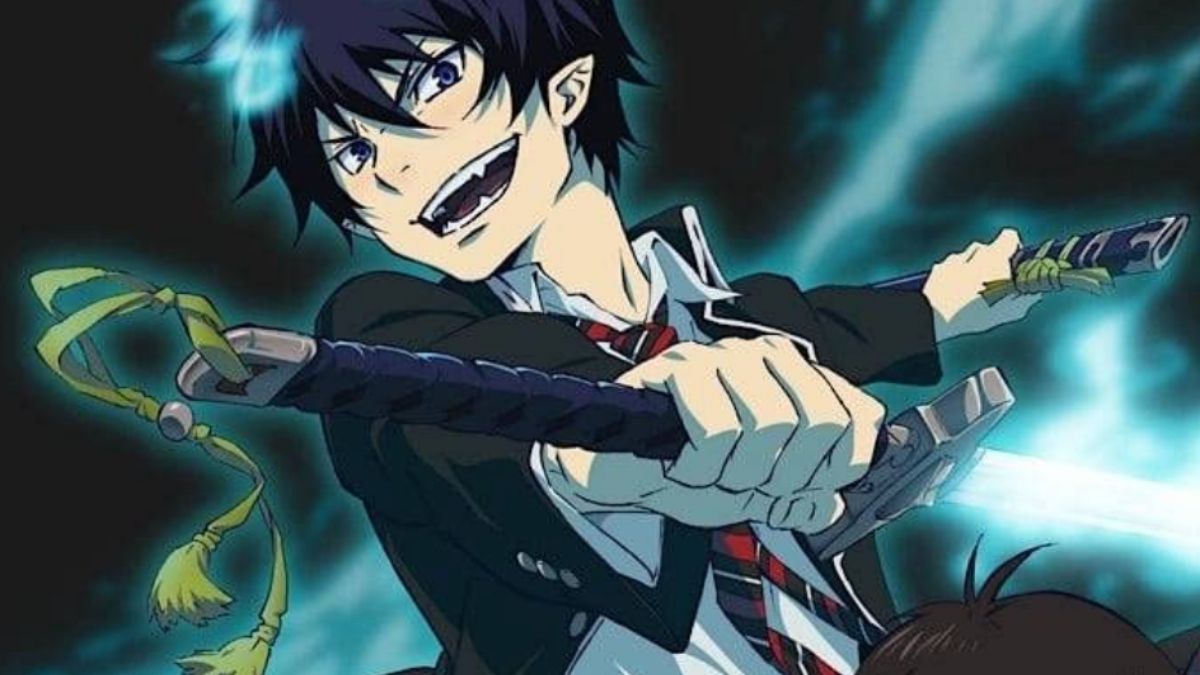 Seasons: 3 (ongoing)
When discussing anime similar to Bleach, it's hard not to mention Blue Exorcist. The story follows Rin Okumura, a seemingly ordinary high school student who lives with his adoptive father, Shiro Fujimoto, who is also a powerful exorcist. However, Rin's world is turned upside down when he discovers that he is the son of Satan and that demons exist in the human world.
The plot and animation of Blue Exorcist give off major Bleach vibes. Both protagonists could initially see spirits and experienced a demon attack on their families, leading them to unlock their powers. Watching Blue Exorcist will no-doubt remind you of Bleach from time to time.
4. Black Clover
Seasons: 4 (ongoing)
Another anime that's considered to be modern-day Bleach is Black Clover. Black Clover's story takes place in a fantasy world where magic is prevalent and revolves around a young boy named Asta who dreams of becoming the Wizard King. However, despite being unable to use magic like most people, Asta remains determined to become the strongest mage ever.
Black Clover and Bleach share similarities in themes, characters, and story elements. Not just Bleach but Black Clover took many elements from other popular shonen anime and turned them into its own masterpiece. Despite the seeming lack of originality, Black Clover's mangaka, Yuki Tabata, gave us one of the best anime like Bleach today.
5. Shaman King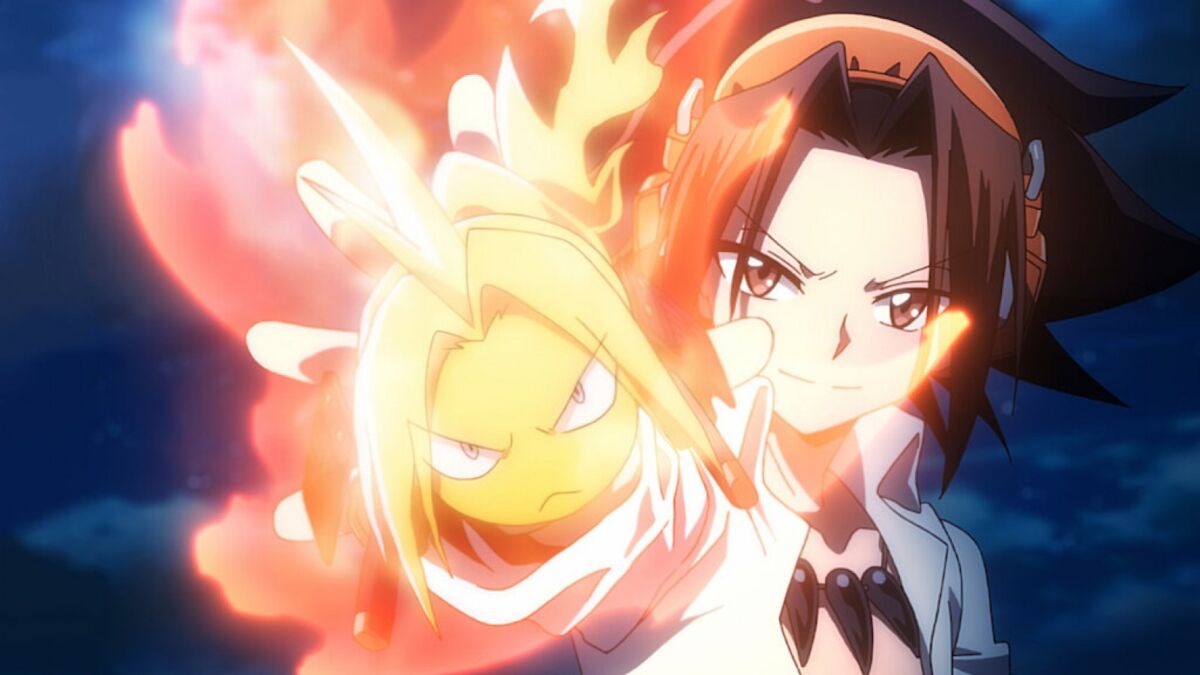 Seasons: 2 (ongoing)
Of course, Shaman King also deserves a spot on this list. Shaman King follows Yoh Asakura, a young boy who becomes a Shaman and seeks to become the Shaman King, the ultimate shaman who can contact the Great Spirit and reshape the world. To do so, he must win the Shaman Fight, a tournament that only occurs once every 500 years.
Shaman King is undeniably similar to Bleach in some aspects. Any shonen fan will enjoy the spirit fighting present in both anime. They also have their fair share of romance and comedy thrown into their story. Despite being more lighthearted, Shaman King is still a strong contender as an anime similar to Bleach.
6. One Piece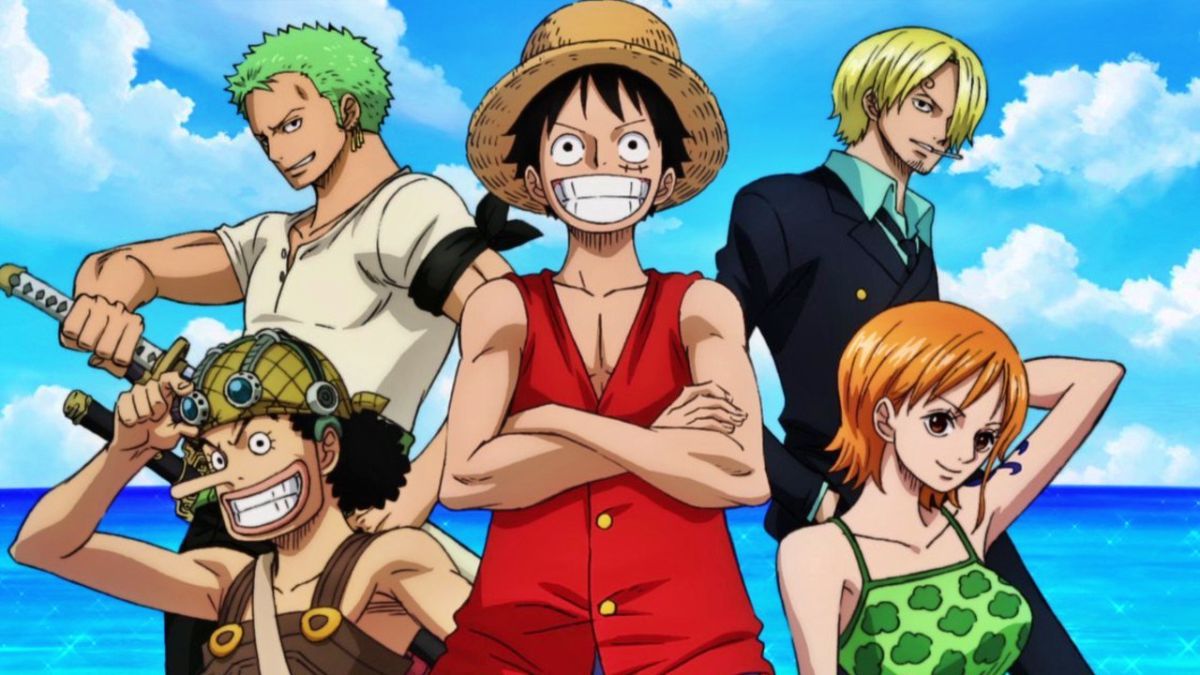 Seasons: 20 (ongoing)
Since you're looking for anime similar to Bleach, why not try out its fellow members from the Big Three? First is One Piece, which tells the story of Monkey D. Luffy, the captain of the Straw Hat Pirates, whose goal is to become the King of the Pirates. Together with his crew, they sail toward the Grand Line, hoping to find the One Piece.
Alongside Bleach, One Piece is one of the longest-running anime in the world. Since its premiere in 1999, One Piece is still on-air today with over 1000 episodes. If you're running out of Bleach episodes, One Piece is a great choice to keep you busy for a long time.
7. Naruto
Seasons: 5
As the final member of the Big Three, Naruto is another must-watch anime. Based on the title itself, the series follows Naruto Uzumaki, an outcast who has the Nine-Tailed Fox monster sealed inside him. To be accepted by his village, Naruto's lifelong dream is to become powerful enough to be their leader, the Hokage.
In the series, Naruto will grow as a ninja and face several challenges and obstacles. The anime also does a remarkable job of animating the fight scenes and giving life to its narrative. When you decide to watch Naruto, be ready for a ride filled with action, loss, and growth on his journey to becoming Hokage.
8. Demon Slayer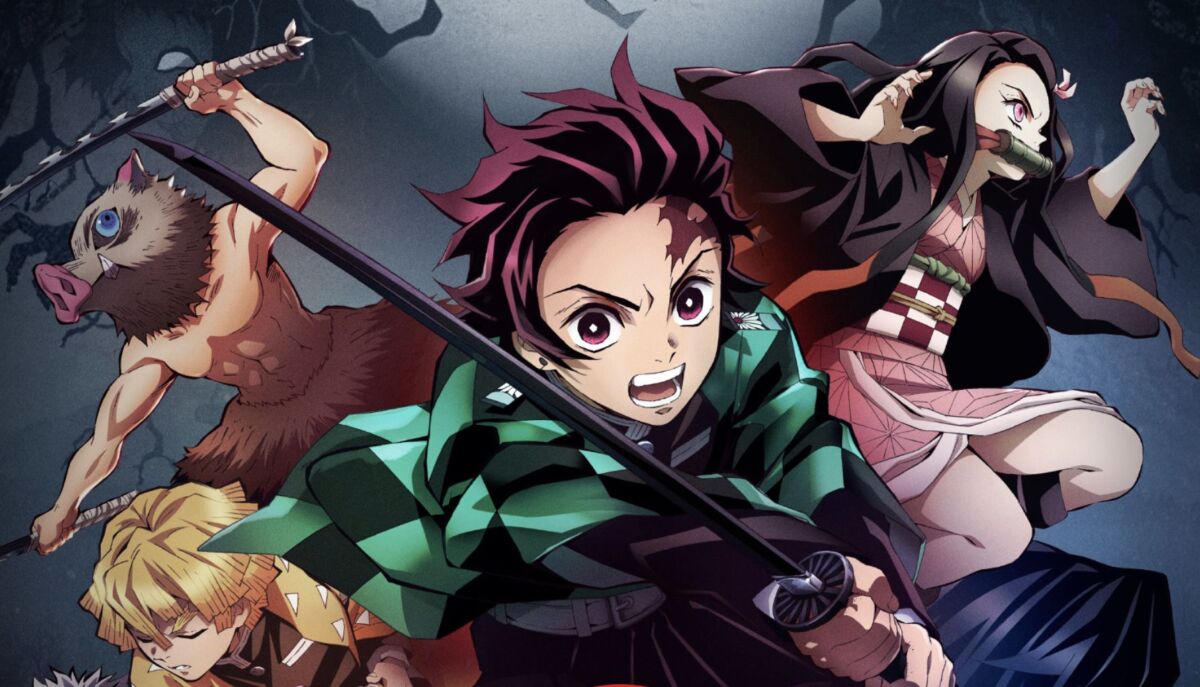 Seasons: 3 (ongoing)
Another famous anime like Bleach is Demon Slayer. After his family is attacked and his sister becomes a demon, Tanjiro Kamado vows to become a demon slayer until he can turn his sister, Nezuko, back into a human. He also promises to take out the demon lord, Muzan Kibutsuji, and the Twelve Demon Moons working for him.
The protagonists of both Demon Slayer and Bleach have similar origins, as they each make a vow to fight against evil after their families are threatened by monsters. Both anime are also renowned for their intense action and memorable fight scenes. It's also confirmed by Demon Slayer's author, Koyoharu Gotoge, that Bleach was one of their inspirations.
9. Soul Eater
Seasons: 1
After watching Bleach, you should consider watching Soul Eater. Soul Eater is about a group of young students who attend the Death Weapon Meister Academy. It follows Maka, a scythe wielder, and her partner, Soul, who transforms into the scythe she uses. With the help of their classmates and friends, they embark on a mission to collect the souls of evil beings and witches.
Although the anime might've suffered after deviating from the manga, the first half is still good enough to warrant a watch. The spiritual concepts, weapons, and enemies in Soul Eater will definitely remind you of Bleach.
10. Burn the Witch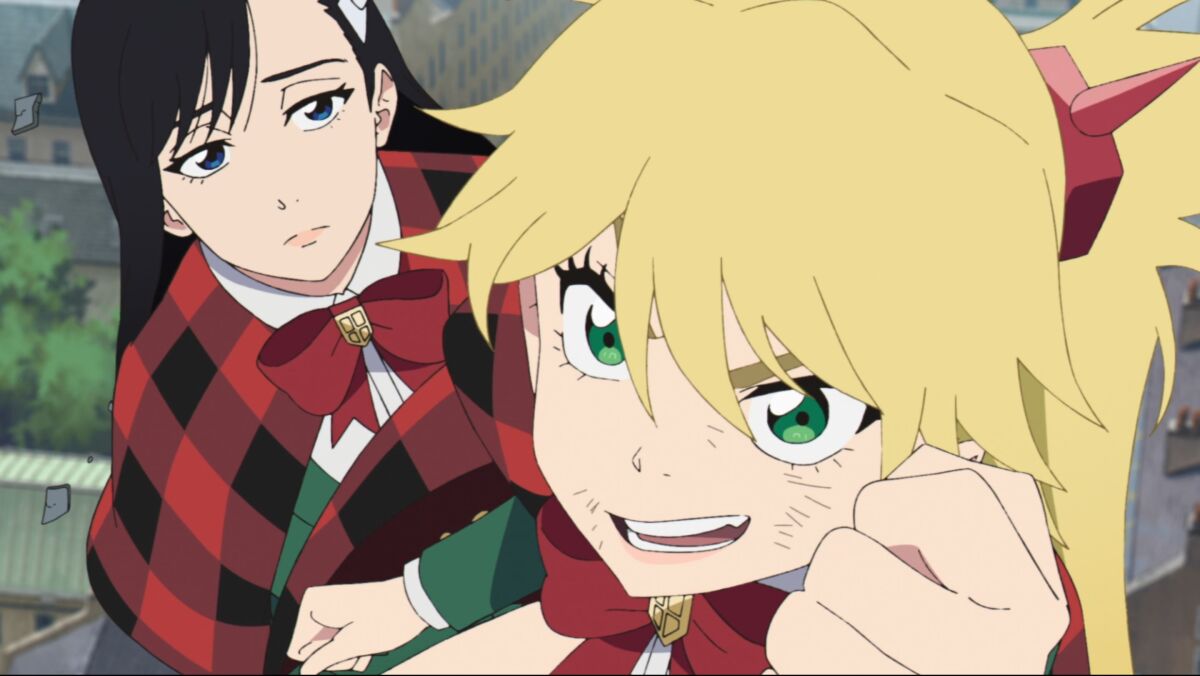 Seasons: 1 (ongoing)
Although this one's shorter than the others, it's set in the same universe and is made by the same author as Bleach. The story follows the adventures of Ninny Spangcole and Noel Niihashi, two young witches who work for the Western Branch of the Soul Society, which is dedicated to protecting the world from dragons.
Despite being an obvious pick, it's a nice change of pace to watch different characters and another branch of the Soul Society.
READ NEXT: How To Watch Demon Slayer In Order (Shows & Movies)
Some of the coverage you find on Cultured Vultures contains affiliate links, which provide us with small commissions based on purchases made from visiting our site. We cover gaming news, movie reviews, wrestling and much more.