Black Clover is one of those shows that anime fans can't help but fall in love with. It's no surprise why, as it's an amazing show, from its mystical setting to its fantastically written characters.
This action-comedy anime from Studio Pierrot checks all of the boxes of a typical shonen anime, including an orphaned protagonist, a lovable best friend, a childhood dream, and, of course, a ton of fighting.
Black Clover is set in a world filled with magic, so much so that nearly everyone can use it. Unfortunately, our protagonist Astra is the exception, which puts quite the wrench in his plan of someday becoming Wizard King, the strongest mage in the kingdom. He doesn't let this stop him from pursuing his dream alongside his friend and rival, Yuno.
If you're searching for a show to help fill Black Clover's void since it finished (and are holding out for a new season), then look no further. This list of anime like Black Clover covers all of the best anime that any fans of Black Clover will love.
Anime Like Black Clover
1. Fairy Tail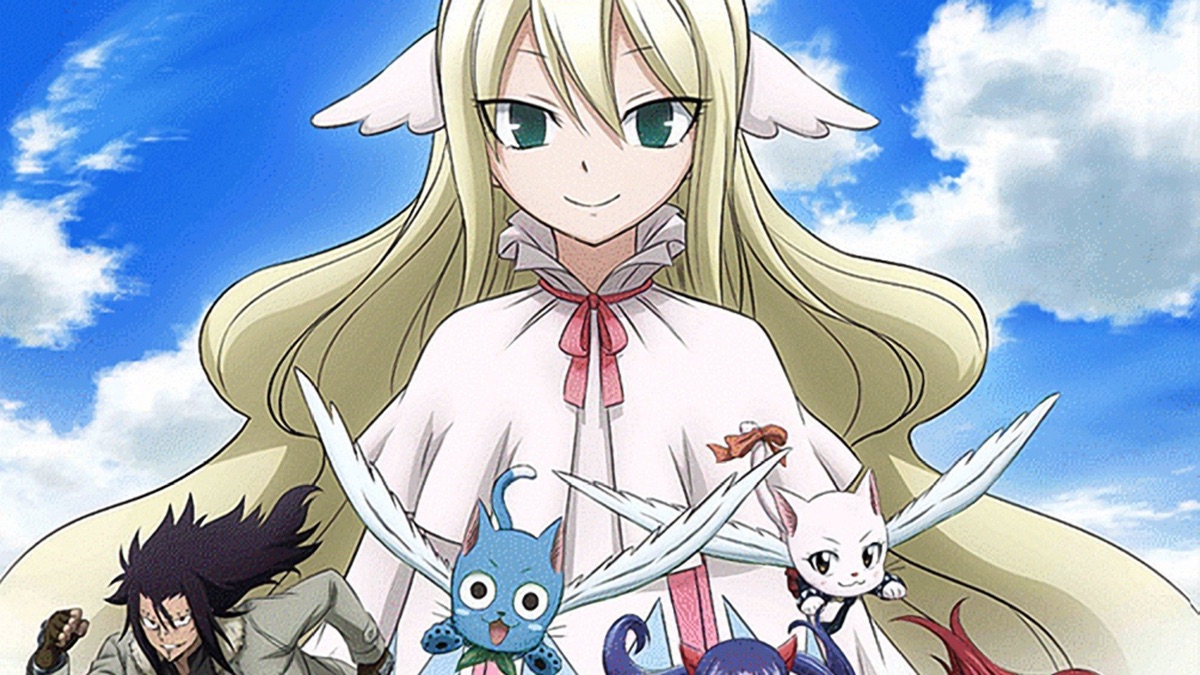 If you're trying to find a shonen fantasy anime that's super similar to Black Clover, then you're in luck. Fairy Tail is one of the best fantasy anime around, with nine seasons, nine OVA episodes, and two films under its belt.
The show is set in the enchanted land of Fiore, where magic is a common thing and is used almost everywhere. Certain mages have come together to create different guilds that take care of specific tasks, with the most famous of these guilds being the Fairy Tail guild. The protagonist, Lucy Heartfilia, yearns to join the Fairy Tail guild and fight alongside them.
There are many similarities between Black Clover and Fairy Tail, including a setting rooted in magic and a quest to become a powerful mage. Fans of Black Clover will definitely enjoy following along with Lucy and the Fairy Tail guild as they fight against those who aim to destroy the world.
2. Bleach
Fans of Black Clover should be sure to give Bleach a watch, especially since Black Clover's creator, Yuki Tabata, has repeatedly said that Bleach was an inspiration for Black Clover and is even referenced in the anime. Bleach is full of action and thrilling battles, awesome character designs, and a great overall aesthetic. The anime has 16 seasons, with the 17th season set to release in Fall 2022, four animated movies, and a live-action movie.
The show follows a teen boy named Ichigo, who can see spirits. After evil corrupted spirits called Hollows destroy his family, Ichigo bands together with a Soul Reaper by the name of Rukia Kuchiki and vows to destroy the Hollows and help anyone affected by them.
Bleach is widely lauded for its comedic value, incredible fight scenes, and impressive aesthetic. If you want to find an anime like Black Clover, then Bleach is a great place to start.
3. Magi: The Labyrinth of Magic
Magi: The Labyrinth of Magic is very similar to Black Clover, both thematically and in setting, as well. This magic and action-packed anime is sure to please any fan of Black Clover. The show has two seasons and a spin-off prequel titled Magi: Adventures of Sinbad.
The Magi are powerful magicians who have created mysterious labyrinths throughout the land. Each of these labyrinths has a powerful Djinn ruling over it, and anyone who can conquer them will gain their powers. The protagonist of the show is young Aladdin, who is trying to find his true self.
He and his close companion, Alibaba, set out to find the nearest labyrinth and conquer the Djinn within. This fantastic anime is full of spectacular adventures and is definitely worth the watch.
4. Jujutsu Kaisen
Jujutsu Kaisen fits into the new-generation style of anime and manga series. After all, it's fairly new itself, with one season currently out and a second due to be released in 2023. There's also a film that serves as a prequel to the anime.
The show is set in contemporary Japan, and cursed spirits dwell throughout the land, wreaking havoc. Jujutsu sorcerers fight back against the cursed spirits by exorcising them. The show follows Yuji Hadori, whose life is interrupted by these spirits until he becomes so fed up with it that he eats a cursed object just so that he can fight back.
Yuji then decides to use his newly found powers to become a jujutsu sorcerer and starts down a path from which he cannot return. The show offers a fantastic overarching plot that's sure to keep fans entertained. If you want an anime that's similar to Black Clover, look no further than Jujutsu Kaisen.
5. Radiant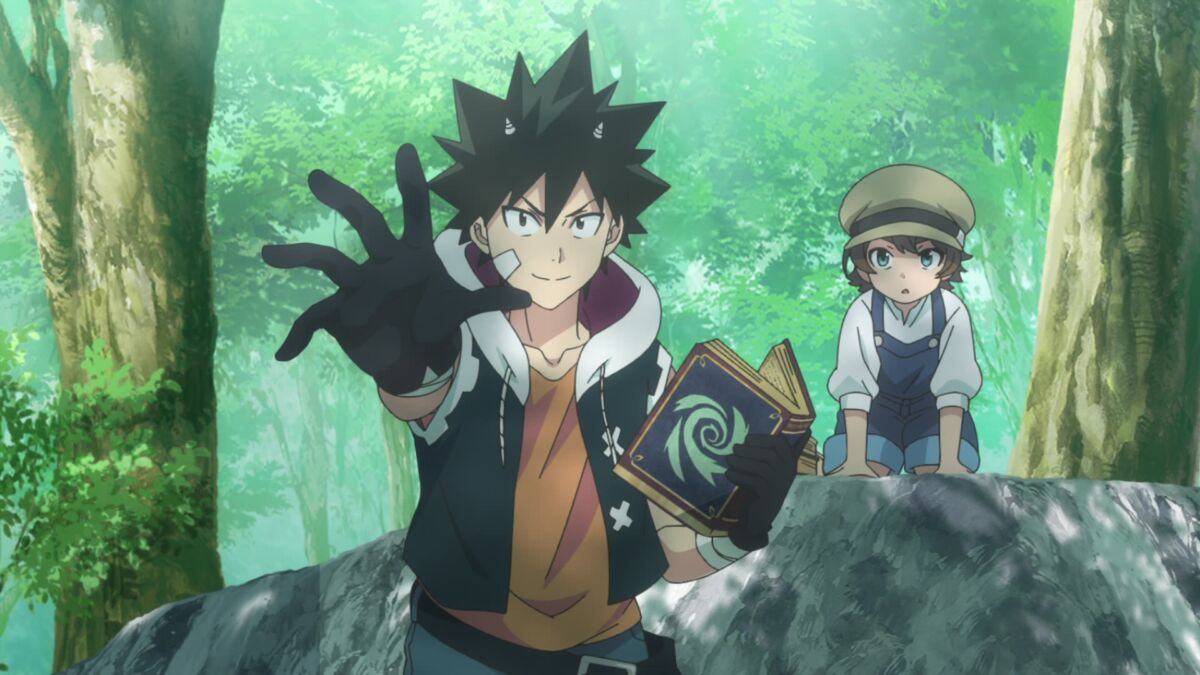 Radiant is another anime set in a mystical world where magic is abundant and used everywhere. However, in Radiant, magic is feared instead of accepted, as it is in Black Clover. The show has two seasons currently, with fans hopeful for a third season eventually.
This anime features another orphaned protagonist who's trying to make their dreams become a reality, this time named Seth. Seth wants to bring peace between humanity and sorcerers like himself. To do this, he must defeat each and every Nemeses, which are monsters that fall from the sky, by finding the legendary source known as the Radiant.
The show is packed full of friendship, epic fights against tough foes, and hardships, too. Seth is accompanied by two companions who also share his dream of peace between humans and sorcerers. Fans of Black Clover will definitely enjoy following Seth along on his adventures as he attempts to find the Radiant and bring peace to the land.
6. Naruto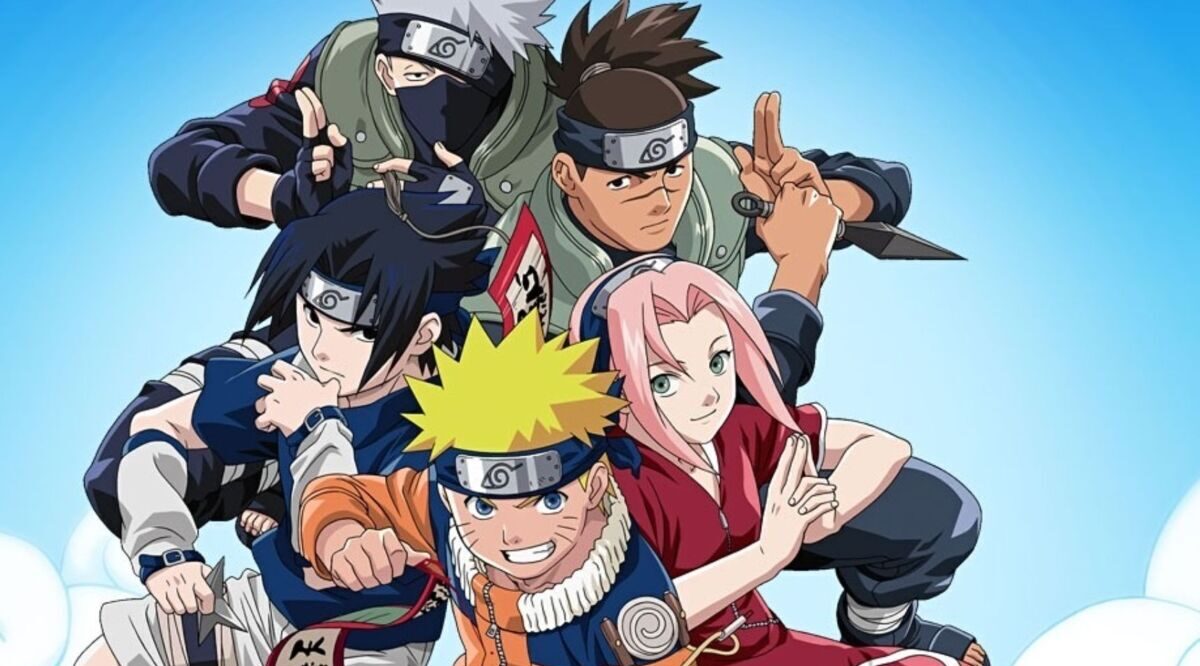 This absolutely iconic shonen anime is one that almost everyone has heard of at some point, regardless of whether they're into anime or not. Naruto consists of a whopping 26 seasons and also has a spin-off series titled Boruto, which is about Naruto's son. It's one of the Big 3 anime series, in which Bleach is also included.
The series focuses on Naruto Uzumaki, who is, you guessed it, an orphan. He's shunned by his village because he possesses the spirit of the nine-tailed demon fox within him and also because he's a bit of a prankster. Regardless, he aims to gain the respect of his fellow villagers and become Hokage.
Along Naruto's journey, he makes some amazing friends and some deadly enemies. Naruto is packed with ninja goodness and epic battle sequences that'll have you on the edge of your seat. This anime like Black Clover is so well known that you've probably already seen at least one episode, but this is your sign to finally watch the whole thing.
7. Bastard!!: Heavy Metal, Dark Fantasy
Bastard!!: Heavy Metal, Dark Fantasy is a remake of the 1992 anime Bastard!!: Ankoku no Hakaishin, and it's amazingly self-aware of how absurd and shamelessly sexual it is. The show is set in the kingdom of Meta-Licana, pronounced similar to the well-known heavy metal band we're all thinking of, and is tormented by the Four Lords of Havoc.
Just like Black Clover, Bastard!! has an awesome medieval-like setting and a ton of politics and action. The show's protagonist is Lucien Renlen, who is the incarnation of an evil wizard named Dark Schneider. He fights the forces of evil alongside his growing harem of ladies.
These ladies aren't your typical helpless female anime caricature, though. They're all strong and well-developed characters who won't hesitate to put Lucien in his place whenever necessary. Bastard!! is one of Netflix's anime originals, and it's totally crazy and worth the binge-watch.
8. Hunter X Hunter
Hunter X Hunter is arguably one of the best action-adventure anime of all time. The show, which is a reboot of a previous anime that ran from 1992 to 2001, consists of six seasons and two films. There are a ton of thrilling action scenes, and there's also a magic equivalent known as Nen.
The show's protagonist, Gon Freecss, is a young boy who was raised as an orphan. He aims to become a Hunter after discovering his father is alive and is also a Hunter. However, this is no easy task, as it's full of incredibly difficult challenges and a seemingly impossible test.
Gon's friendship with another character, Killua, is very similar to the one between Astra and Yuno. During Gon's journey, he meets many friends and dangerous foes. This anime like Black Clover has an incredible fanbase for a reason and is worth the watch.
9. UQ Holder!
UQ Holder! revolves around magic, much as Black Clover does. This anime is actually a spin-off sequel to its creator's previous work, Negima!. The show only has one season with just 12 episodes, but it's super entertaining to watch.
Once magic is discovered, the world is changed, and not necessarily in a good way. The protagonist is Touta Konoe, and he lives a regular life in a rural town until a bounty hunter comes for his teacher. Touta's teacher is also a vampire, and she turns Touta into a vampire, as well, after he suffers a near-fatal experience.
Touta then sets out on a journey to find Amanomihashira, which is a tower that grants realization. Along the way he runs into other mentors and also others like him, changing his worldview rapidly. This fabulous anime makes a wonderful and easy binge-watch for any fans missing Black Clover.
10. Soul Eater
Soul Eater brings us back to the supernatural theme that also exists in Black Clover. This anime has a style that is similar to what it might look like if Tim Burton and anime collided. There are a total of 51 episodes, and each of them is as exciting as the last.
The anime takes place in a mysterious land known as Death City and focuses on a school called the Death Weapon Meister Academy, which is governed by the Shinigami Lord Death himself. The school is extremely prestigious and produces the best Death Scythes around, which is just what Demon Scythe Evans aims to become. Paired with his wielder, Maka Albarn, he trains to become the best of the best.
In Soul Eater, Death Scythes aren't your typical weapon and are, instead, human hybrids that can transform themselves into Demon Weapons. Similar to Astra and Yuno's journey, the show focuses on the team's journey to become the best around. Soul Eater is an anime similar to Black Clover that's full of action, a spooky theme, and great characters.
READ NEXT: 10 Anime Like One Piece You Should Watch
Some of the coverage you find on Cultured Vultures contains affiliate links, which provide us with small commissions based on purchases made from visiting our site. We cover gaming news, movie reviews, wrestling and much more.