It's fair to say at this point that Game Pass is here to stay, offering a host of games for subscribers at a cheap monthly price. With hundreds of games to choose from, it can be hard to know which games to play, especially when some of the big names are spotlighted over the less-appreciated hits. With that in mind, we've compiled a list of hidden gems on Game Pass that you should check out.
Before we get started, we're using the base Game Pass list for the basis of this article, so there's no EA Play games on here for Game Pass Ultimate members. This list doesn't specifically take the Game Pass for PC library into account either. Lastly, due to the revolving door that is the Game Pass library, these games might not be on Game Pass forever, so make the most of them while they're available.
1. Carrion
Developer: Phobia Game Studio
Publisher: Devolver Digital
There's not a lot of games out there that allow you to play as the villain or horrific monster, so Carrion is already a rare breed, but the fact that it's so enjoyable makes it an essential Game Pass title.
As an evil blob of alien meat, you rampage your way around a human research facility, trying to find a way to escape. You'll consume fresh meat, level up and become more powerful as the game progresses, building to a bloody crescendo.
2. Clustertruck
Developer: Landfall Games
Publisher: TinyBuild
First person platforming games can be somewhat of a tricky mistress, and adding physics-based mechanics into the mix can lead to a frustrating formula.
Somehow, Clustertruck manages to avoid these pitfalls, with an engaging campaign of levels and rewarding series of power-ups that make the game so enjoyable to play. Just be careful if you try and finish it, because that last level is a bit of a pain.
3. Code Vein
Developer: Bandai Namco
Publisher: Bandai Namco
The Soulslike genre is a popular one for gamers right now, with plenty of imitators looking to emulate the hardcore difficulty and combat that made the Souls games and Bloodborne so incredibly successful.
Code Vein is made from the same mold as those games but given a bit more of an anime twist, as you explore a post-apocalyptic world, killing monsters and trying to avoid turning into a mindless member of the Lost.
4. Descenders
Developer: Rage Squid
Publisher: No More Robots
Mountain biking and roguelike is a bit of a strange mixture, but Descenders manages to take the two different disciplines and create a game that's endlessly replayable.
Players try to conquer a series of mountains that are randomly generated, with players earning different skills and modifiers along the way. The game has also been given an Xbox Series X | S update, which includes updated multiplayer lobbies and 120fps support, which is nice.
5. Donut County
Developer: Ben Esposito
Publisher: Annapurna Interactive
Swallowing up objects with a massive hole doesn't immediately sound like a game worth checking out, but Donut County takes this novel idea and creates a game so joyously whimsical, it's hard not to fall in love.
Players must try and solve various levels by controlling an ever growing hole, with which buildings and other objects in the environment can fall into. Think Katamari, but with a hole instead of a ball, and you're kind of there.
6. Genesis Noir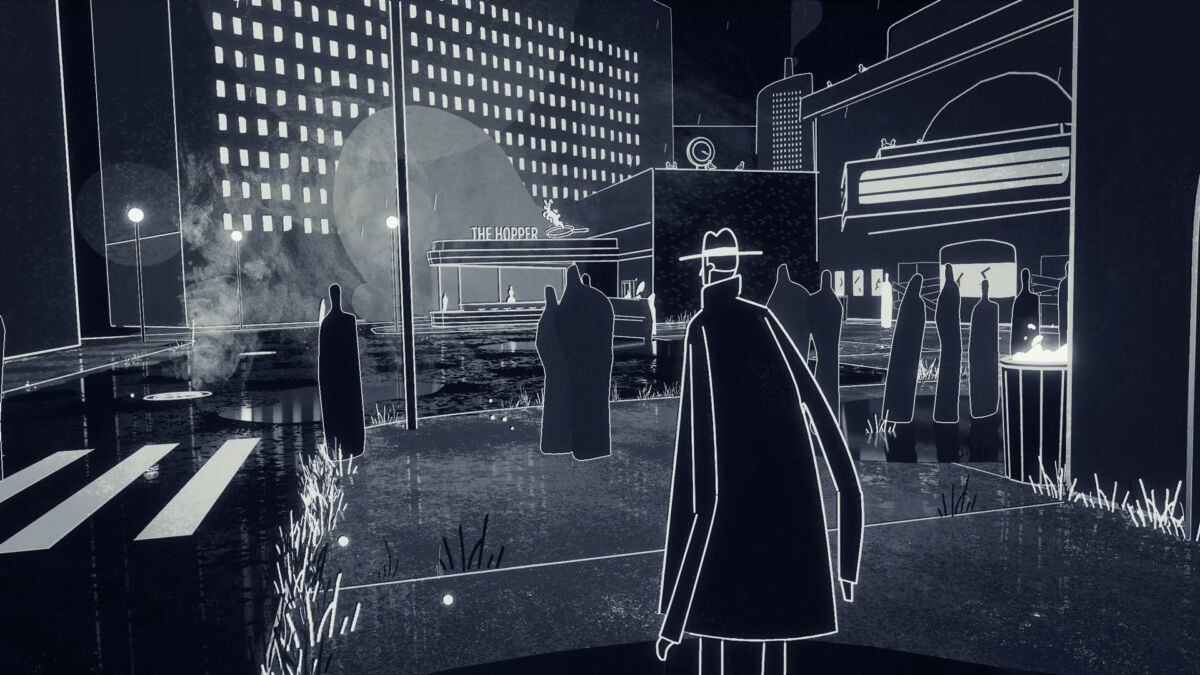 Developer: Feral Cat Den
Publisher: Fellow Traveller
Point and click adventure games are a bit of a niche genre, but Genesis Noir might just be the best that's come out in a long time.
Set in the midst of a love triangle between celestial beings, you're trying to save your love affair from dying from a gunshot from a jealous god. That gunshot just happened to be the Big Bang, triggering all of creation. It's a lot, but it's incredibly imaginative and worth playing.
7. Maneater
Developer: Tripwire Interactive
Publisher: Tripwire Interactive, Deep Silver
Sometimes you just want a game that's incredibly simple. No mess, no fuss, and Maneater offers that in spades.
Playing as the ocean's apex predator, you're a shark out for revenge against a fisherman who killed your mother and left you with scars. Along the way, you can kill and eat your way through the food chain before moving your way up to snacking on humans. It's hardly a revolutionary game, but boy it's pretty fun.
8. Rain On Your Parade
Developer: Unbound Creations
Publisher: Unbound Creations
Do you ever just feel like ruining everyone else's fun? Rain On Your Parade channels that feeling without running the risk of someone punching you square in the teeth for your troubles.
You play as a rebellious little cloud who travels to various locations to rain on everything. Literally. Along the way, you'll unlock various power-ups to make your job of raining easier, though you'll encounter some resistance along the way.
9. River City Girls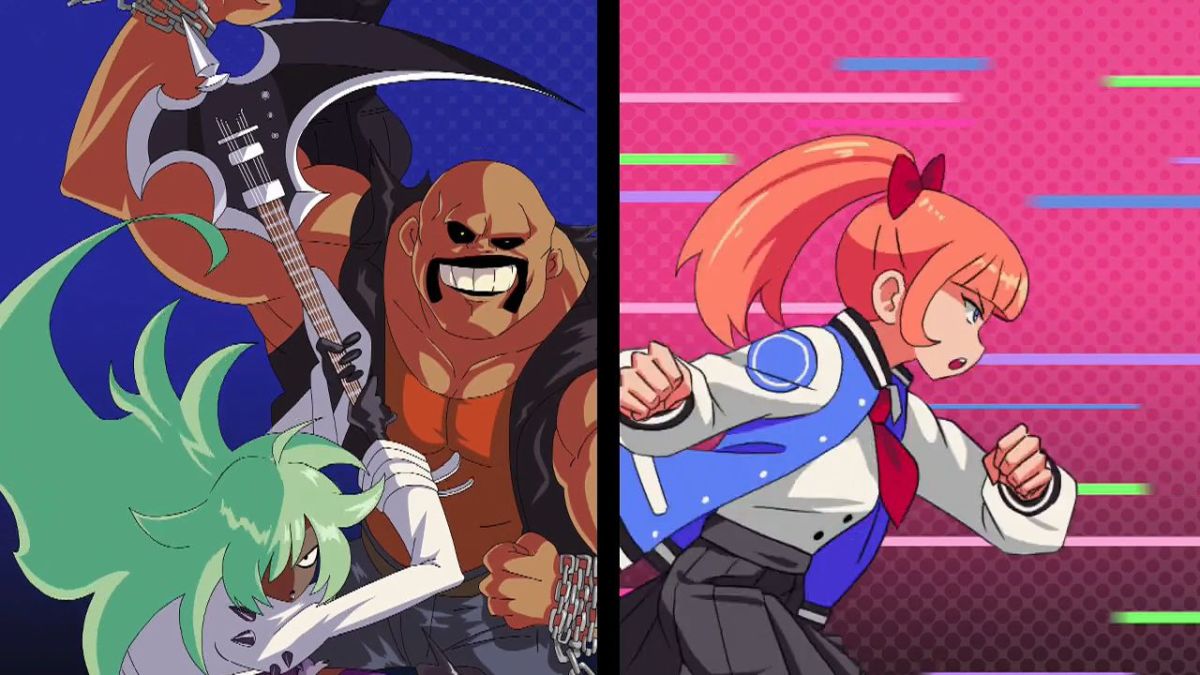 Developer: WayForward
Publisher: Arc System Works
Streets of Rage 4 might be the best beat 'em up on Xbox Game Pass, but River City Girls is still worthy of your attention.
A spin-off of the Kunio-Kun series, which includes games like River City Ransom on which Girls is based, you play as Kyoko or Misako, each with their own moves and abilities, and explore a city filled with enemies looking to get the crap beaten out of them. If you've got a friend to play with in local co-op, River City Girls comes into its own.
10. Xeno Crisis
Developer: Bitmap Bureau
Publisher: Bitmap Bureau
Gamers of a specific age will likely hold fond memories of top-down shooters like Smash TV, so a game like Xeno Crisis feels like the perfect blast from the past.
Taking that horde shooter template and sticking it into a world that feels a bit more like Aliens than The Running Man, Xeno Crisis is a hardcore shooter that sees you and a friend team up to mow down hordes of aliens. It's a tough game, but incredibly satisfying to play. It's also an authentic retro throwback, considering it actually runs on a SEGA Mega Drive/Genesis.
READ MORE: Xbox Game Pass Is Wise To Focus On Multiplayer Games
Some of the coverage you find on Cultured Vultures contains affiliate links, which provide us with small commissions based on purchases made from visiting our site. We cover gaming news, movie reviews, wrestling and much more.