I have taken more screen caps of Genesis Noir than any other game on my Nintendo Switch. From its opening moments through its kaleidoscopic final sections, Genesis Noir never runs out of visual flair, as you go from an abstracted New York City to the edge of the cosmos, from a snowy forest to a fleet of spaceships.
In broad strokes, Genesis Noir is a mystery. The 'noir' in the title is a dead giveaway to the game's influences: you play as a solitary man (only ever called 'No Man'), hocking fake watches on the street until a visit to an old flame kicks off a strange journey to try and prevent a murder. From this relatively standard set up, Genesis Noir lets its real game begin. To stop this murder, you'll have to go on a metaphysical time-and-space spanning journey, try to find a way to stop a black hole, and look at the cold void of space itself.
Every chapter also begins with a screen or two of text about the astrophysics going on underneath our day to day lives, covering topics like the Big Bang, the temperature inside black holes, and how all life in the universe might end. With us so far?
If all of these narrative plates spinning at the same time seem like a bit much, the good news is Genesis Noir doesn't require close reading to enjoy. Just coasting from screen to screen and drinking in the entertainment will give you enough to follow the action moment-to-moment, if not the entire narrative.
The flow of gameplay is a little bit puzzle game, a little bit point and click adventure game. You'll move your cursor around the environment, finding things for No Man to interact with or just manipulating the layout of a single screen's reality yourself. The game never runs out of new mechanics to try: you'll go from piecing together 3D jigsaw puzzles to planting magic seeds to doing a call-and-response jazz routine, all within an hour or so.
Almost the entire game is done in minimalist colors, deep blues and glowing golds augmenting the frequent black-and-white. Characters swell and shrink as they gain or lose control in scenes, and moving around every area has a real sense of novelty as you discover that rotating the control stick controls the passage of time, or figuring out how to find previously-hidden paths.
Every character is drawn in broad, seemingly single-stroke lines, and every person and place has a palpable sense of motion and life behind them — sections of Genesis Noir feel like a decades-late sequel in Disney's Fantasia, showcasing fascinating experiments in animation and the imaginative power behind 2-d animation.
The soundtrack is likewise outstanding, pulling from moody jazz to interstellar soundscapes. Every track is captivating and emotionally resonant, pairing perfectly well with those decadent visuals.
However, while the game's design is a major success, its gameplay fares less well. While it's true that the game never runs out of new tricks, you'll often be glad to move on from one section to the next out of impatience and frustration. Many mechanics are outright tedious, like one mid-game section where you have to futz with increasingly complex machine dials to reach an arbitrary solution only vaguely outlined on a nearby whiteboard.
The point-and-click genre is somewhat infamous for having games with incoherent puzzle solutions, and for some reason Genesis Noir seems intent on keeping that heritage alive. Many puzzles don't even hint at a solution, leaving you to slowly trawl across the entire screen for any sign of something interact-able. Other screens have no mechanic at all — you just need to hold down A or push a control stick forward to make something happen. No matter how pretty the onscreen action is, the amount of times Genesis Noir leaves you in the dark becomes tough to enjoy.
The game is only around 5 hours long, but it also starts to run out of steam in its final third. A number of false endings pile up, leaving a sense of delayed resolution that starts to grate around the third time it happens. This is especially a shame given how exciting Genesis Noir's opening third is, but that momentum just does not sustain throughout the whole game.
In addition to inscrutable puzzles and sections that feel like they don't need player interaction as it is, the game's narrative never really manages to tie all of its disparate strands together. It still deserves credit for taking such a huge swing, but the detective noir and science fiction halves never fully sync up. Without getting into specifics on the game's ending, it tries to maintain having a narrative that can wear both genre hats, but maybe choosing a lane somewhere in the middle of the game and sticking to it might have been more helpful.
Genesis Noir also had a fair number of technical issues for me, crashing often, and frequently late in chapters, meaning I'd have to play them over again. This actually happened at nearly the end of the game, which didn't help my frustration with its prolonged final act.
Whether or not you're a fan of point and click games, Genesis Noir absolutely deserves to be seen. It's easily one of the most visually striking games in recent memory — but maybe it would be best experienced as a film, as opposed to a game. The game's visual style and charm frequently made me feel like all the technical hiccups and gameplay frustration were worth it, only for said frustration to mount up and make me question if it really was worth the tedium.
Still, Genesis Noir deserves commendation for being its own thing, possessing such a clear ambition that drips off of every gorgeous screen. These screen caps here, lush as they are, lack the game's beautiful sense of motion. Even if you don't play Genesis Noir yourself, check out a few Let's Plays to really appreciate the craft. This is a game that will stick in my mind for a long time, its grandeur overshadowing all the moments of annoyance it gave me on the way.
A Switch key was provided by PR for the purposes of this review.
Some of the coverage you find on Cultured Vultures contains affiliate links, which provide us with small commissions based on purchases made from visiting our site. We cover gaming news, movie reviews, wrestling and much more.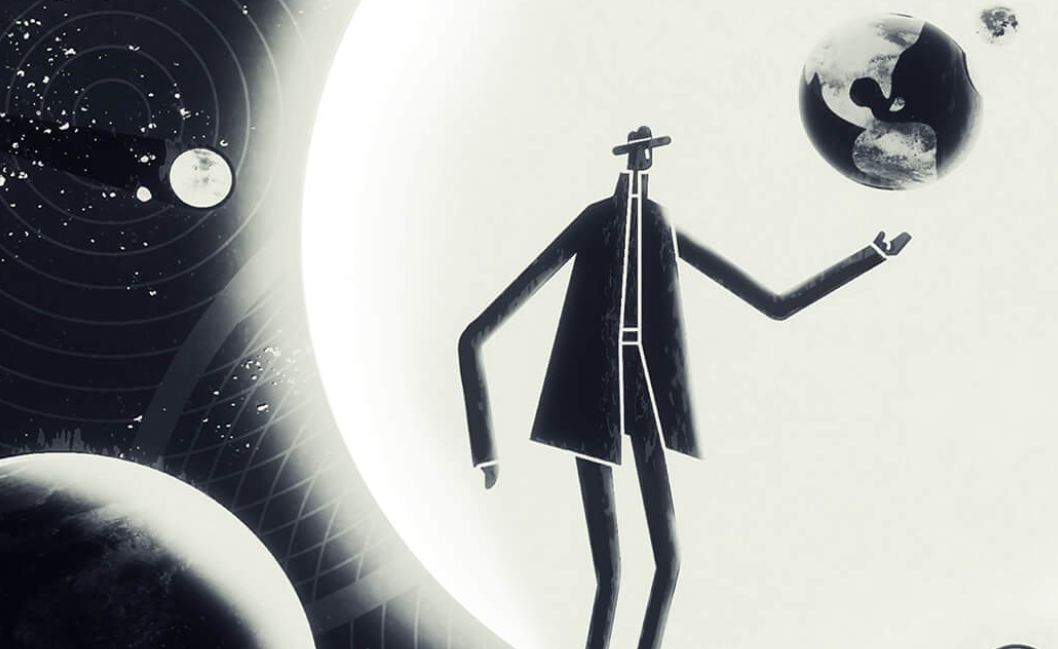 Verdict
Genesis Noir shines with impeccable visual and musical style that its mechanics and narrative can't quite match, but don't ruin either.